Greenpeace was targeted Wednesday by more than 100 Nobel laureates who have signed a letter calling on the environmental group to end its campaign against genetically modified organisms (GMOs).
In the letter, Greenpeace is accused of leading "the fact-challenged propaganda campaign against innovations in agricultural biotechnology." The NGO's opposition on a particularly controversial GMO crop, golden rice, was put on blast.
Golden Rice, compared to conventional rice, has been genetically engineered to produce and accumulate provitamin A (β-carotene) in the grain.Golden Rice Project
In a separate post Why Greenpeace is Wrong about GMOs and Golden Rice, the campaign accuses Greenpeace of spearheading "opposition to golden rice, which has the potential to reduce or eliminate much of the death and disease caused by a vitamin A deficiency (VAD), which has the greatest impact on the poorest people in Africa and Southeast Asia."

The laureates' letter argues that scientific and regulatory agencies around the world have "repeatedly and consistently" found GMO crops as safe for humans and animals for consumption as well as for the safety of the environment.
Organizers of the campaign held a press conference this morning at the National Press Conference in Washington to defend the letter.
"We're scientists. We understand the logic of science. It's easy to see what Greenpeace is doing is damaging and is anti-science," Richard Roberts, campaign organizer and the 1993 winner of the Nobel Prize in physiology or medicine with Phillip Sharp, told The Washington Post."Greenpeace initially, and then some of their allies, deliberately went out of their way to scare people. It was a way for them to raise money for their cause."
The golden rice project started roughly 20 years ago by German researchers. The GMO crop is developed to produce pro-vitamin A (beta-carotene) and is touted by proponents as a solution to vitamin A deficiencies prevalent in developing countries. The deficiency increases risk for infection, diseases and blindness.
Greenpeace, however, has deemed the golden rice project as "environmentally irresponsible, poses risks to human health, and could compromise food, nutrition and financial security." Because of this stance, proponents of golden rice have long attacked the organization for being "anti-science" and prolonging the suffering of children with VAD.
In response to the letter, Wilhelmina Pelegrina, a campaigner for Greenpeace Southeast Asia told The Post that the organization was not blocking golden rice, as the initiative "has failed as a solution and isn't currently available for sale, even after more than 20 years of research."
"As admitted by the International Rice Research Institute, it has not been proven to actually address vitamin A deficiency. So to be clear, we are talking about something that doesn't even exist," she continued. "Corporations are overhyping golden rice to pave the way for global approval of other more profitable genetically engineered crops. Rather than invest in this overpriced public relations exercise, we need to address malnutrition through a more diverse diet, equitable access to food and eco-agriculture."
She argues that the "only guaranteed solution" to fix malnutrition is a diverse, healthy diet: "Providing people with real food based on ecological agriculture not only addresses malnutrition, but is also a scaleable solution to adapt to climate change."
Pelegrina said that Greenpeace has documented communities across the Philippines that continue to express concerns about using golden rice as a solution. In the video below produced by the organization in 2014, Filipino community members speak about solutions to nutrient deficiencies that are already available in their country.
The use of genetically modified technology is highly contentious in the Philippines. In 2013, a group of about 400 protesters, which included local farmers and members of two anti-GMO groups—the Kilusang Magbubukid ng Bikol (KMB) and the Sararong Inisyatiba nin Kahinwanmaan sa Wasakon ang Agrokemikals na Lasong-GMO (Sikwal-GMO)—destroyed an 800 square meter trial plot of golden rice that was weeks away from being sent to the authorities for a safety evaluation. The protesters said they uprooted and trampled the rice plants because they wanted to protect the health of the people and their environment.

"Greenpeace Philippines is already working with NGO partners and farmers in the Philippines to boost climate resiliency," Pelegrina said. "There's a real chance here for governments and the philanthropic community to support these endeavours by investing in climate-resilient ecological agriculture and empowering farmers to access a balanced and nutritious diet, rather than pouring money down the drain for GE 'golden' rice."
Incidentally, a Washington University study published last month in the journal Agriculture & Human Values argues that the benefits of biotechnology, particularly golden rice, may be overhyped.
Washington University anthropologist Glenn Stone and Dominic Glover, a rice researcher at the Institute for Development Studies at the University of Sussex, argue in their paper that GMO activists should not be blamed for the slow introduction of golden rice.
This is why the renewed attack on Greenpeace is so misguided - it's not their fault Golden Rice doesn't work https://t.co/tOnfxdpTDV #gmo

— GMWatch (@GMWatch)1467230311.0
"The rice simply has not been successful in test plots of the rice breeding institutes in the Philippines, where the leading research is being done," Stone told the university publication. "It has not even been submitted for approval to the regulatory agency, the Philippine Bureau of Plant Industry (BPI)."
Stone argues that the golden rice 2013 protest did not have any significant impact on the approval of the crop.
"Destroying test plots is a dubious way to express opposition, but this was only one small plot out of many plots in multiple locations over many years," he said. "Moreover, they have been calling golden rice critics 'murderers' for over a decade."
Although the Philippine Supreme Court recently issued a temporary suspension of GMO crop trials, which could definitely impact GMO crop development, Stone pointed out that "it's hard to blame the lack of success with golden rice on this recent action."
"Golden rice was a promising idea backed by good intentions," Stone said. "In contrast to anti-GMO activists, I argued that it deserved a chance to succeed. But if we are actually interested in the welfare of poor children—instead of just fighting over GMOs—then we have to make unbiased assessments of possible solutions. The simple fact is that after 24 years of research and breeding, Golden Rice is still years away from being ready for release."
Stone also said the Philippines has managed to slash the incidence of vitamin A deficiency by non-GMO methods.
Ken Roseboro, the editor and publisher of The Organic & Non-GMO Report and The Non-GMO Sourcebook, agrees that the failure of golden rice is not due to anti-GMO campaigns and that conventional agriculture presents viable solutions to VAD.
"As Glenn Davis Stone of Washington University recently documented, golden rice is failing, not because of activists attempts to block it, but to poor performance in field trials," Roseboro explained to EcoWatch via email. "Meanwhile, corn varieties with higher levels of vitamin A developed using non-GMO breeding methods are being grown in Africa and helping to address vitamin A deficiency there. But the press ignores this solution in favor of the failed techno-fix of golden rice."
He continued, "to say that GM crops are extensively tested is also not true since the FDA doesn't require safety testing of new GM crops and allows crop developers to voluntarily submit such safety data."
Ronnie Cummins, founder and international director of the Organic Consumers Association, has spoken out against the Nobel laureates' letter as well.
"What this letter shows is that even Nobel Prize scientists don't know, or don't want to know, since they take money from Monsanto and their minions, anything about the obvious human health, environmental and climate damage inflicted by GMOs, and the toxic pesticides and chemical fertilizers that always accompany them," Cummins told EcoWatch via email. "This is a perfect example of why the global grassroots have lost all faith in the bought and sold scientific, corporate and political establishment."
#GMO Golden Rice is no silver bullet: https://t.co/LAkbip7sTd @mercola #GEcrop technology is not safe! RT! https://t.co/mJDPhNk4z6

— Organic Consumers (@Organic Consumers)1467295527.0
YOU MIGHT ALSO LIKE
Glyphosate Given Last-Minute Approval Despite Failure to Secure Majority Support
Monsanto vs. People Power: EU Glyphosate License Set to Expire June 30
DARK Act Compromise Could Preempt Vermont's GMO Label Law
Monsanto Issued Two GMO Permits Despite Objection From 5 Million Nigerians
EcoWatch Daily Newsletter
Yesterday, representatives from 17 international environmental, consumer, farming and social justice organizations sent an open letter to Ecover to reconsider its plans to use oils and other ingredients derived from synthetic biology.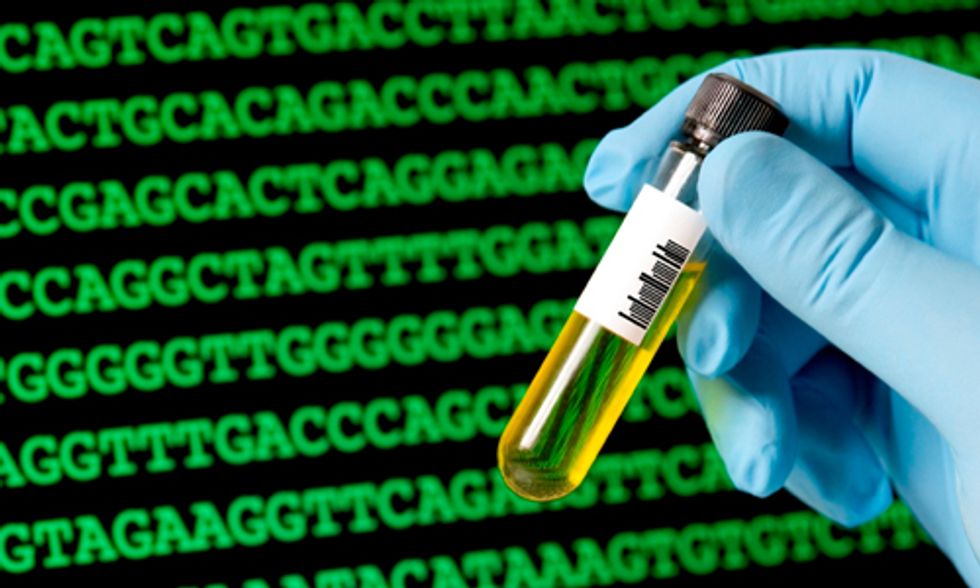 Ecover, a leading manufacturer in natural cleaning and personal care products, and its U.S.-based subsidiary Method Products, Inc., announced in March that they would switch to using oils produced by the synthetic biology company Solazyme Inc. via synthetically engineered algae that feeds on sugar. According to Friends of the Earth, such a move will negatively impact the environment due to increased demand for Brazilian sugarcane that Solazyme uses to grow its algae, which drives rainforest destruction and threatens biodiversity, amongst other things. 
"While other types of pollution can be cleaned up and do not breed, synbio organisms are designed to reproduce and, once released into the environment, they will be impossible to recall," said Dana Perls of Friends of the Earth. "Consumers will likely reject these new, risky, unlabeled and virtually unregulated 'GMOs 2.0.' and we know that truly green, sustainable companies will as well."
While Ecover says the move to synthetic oil derived from algae will eliminate the use of palm oil in products—an admirable decision as palm oil plantations are the leading cause of rainforest destruction—the groups point out that this change is not actually a sustainable alternative.
"We welcome Ecover's concern about environmentally destructive palm oil, but switching to Brazilian sugarcane and synthetic biology ingredients is not an improvement," said Jeff Conant, Friends of the Earth international forests campaigner. "Feeding an environmentally destructive material like sugarcane to synthetic organisms does not make it more environmentally friendly; it makes it less so."
Today, Ecover published a statement on its website in response to the concern they've received from consumers about its plan to switch to algal oil. It says:
Thanks to everyone who has got in touch with us so far about our intention to trial algal oil as an ingredient in our products. We really appreciate you taking the time to talk to us about this and welcome everyone's view.
As a green pioneer, we are on a mission to create products that are healthier and more sustainable for our planet, by taking inspiration from nature. As part of this mission, we are looking into the potential use of algal oil in the future, as an alternative to petroleum and palm oil based ingredients. This is because over its lifecycle, algal oil has a much lower environmental footprint (using less land in its production, emitting fewer greenhouse gas emissions and requiring less water) when compared to petroleum and palm oil based ingredients.
The term synthetic biology covers a wide spectrum, and we realize that more extreme uses of this technology exist. Our focus however, is specifically on technology which embraces the natural functions of organisms and which has a proven and significant environmental benefit to offer our planet.
Currently we are in the early trial stages of using algal oil in our products and if we do start using it more widely, we intend to label it clearly. We support your right to know and will continue to support regulations requiring ingredient disclosure in all cleaning products.
We are rigorously evaluating algae-produced oil through our comprehensive ingredient tests—a process that involves a full independent assessment for human and environmental health.
We welcome everyone's views on this complex subject, and encourage anyone who would like to know more to contact us directly through [email protected] and we would be really happy to talk further. 
"As a socially and ecologically responsible alternative to palm kernel oil, which is often from palms grown on clear cut forest land, coconut oil, when obtained from well-managed established plantations, is far better than any solution based on synthetic biology," explained Jaydee Hanson of Center for Food Safety. "That solution could support tropical farmers and really would be natural rather than misleading consumers."
Synthetic biology is a new and unregulated set of genetic engineering techniques that uses material such as DNA to create new life forms or to attempt to "reprogram" existing organisms, such as yeast and algae. If even a fraction of these synthetic organisms were released, says the press release, the potential effects on health, the environment and farmer's livelihoods are wide-ranging—from relatively benign to total ecological and economic disruption.
"Synthetic biology is a new area of extreme genetic engineering and there are no regulations yet in place to deal with the implications of these new synthetic organisms. Our ability to even assess the risks is lagging way behind," said Jim Thomas of the Action Group on Erosion, Technology and Concentration (ETC Group). "A wider switch to synthetic biology ingredients is likely to cause serious harm to biodiversity and farmers, and it is disappointing that Ecover and Method are leading the charge." 
The New York Times reported last week that companies are quietly using synthetic biology to create ingredients that are rapidly entering consumer products in the absence of adequate health and environmental safety assessments, regulations or labeling.
"We are surprised that Ecover thinks its green-minded customers would want to be associated with an untested and unregulated technology," says Michael Hansen, senior scientist at Consumers Union, the policy arm of Consumer Reports. "We are also disappointed that Ecover and Method have been less than straightforward about their decision. Products derived from synthetically modified organisms should not be marketed as 'natural,' or 'ecological'."
The announcement in March from Ecover did not disclose that the algal oil it plans to use in its products would be a product of synthetic biology or genetic modification.
"The commercial use of synthetic biology organisms is completely new, unregulated and the effects are unknown," said Alexis Baden-Mayer of the Organic Consumers Association. "We need companies, individuals and governments to cooperate to put a moratorium on the release of these new organisms until we better understand the consequences of these decisions."
The letter calls on Ecover to reexamine its "false solution" and to:
Pledge not to use synthetically modified organisms (SMO)-derived ingredients in its products.
Acknowledge that descriptors such as "natural," "green," "ecological" and "sustainable" cannot apply to the products of synthetic biology.
Join the call to the Convention on Biological Diversity and national governments to establish a moratorium on the commercial use and environmental release of synthetically modified organisms.
The organization signatories on the letter include: Friends of the Earth, Center for Food Safety, Consumers Union, Women's Voices for the Earth, Clean Production Action, Organic Consumers Association, GRAIN, Movement Generation and ETC Group, as well as others. 
 --------
YOU MIGHT ALSO LIKE
Millions March Against Monsanto Calling for Boycott of GMOs
California Senator Introduces GMO Food Labeling Bill
--------
waterlust.com / @tulasendlesssummer_sierra .
Each product featured here has been independently selected by the writer. If you make a purchase using the links included, we may earn commission.
The bright patterns and recognizable designs of Waterlust's activewear aren't just for show. In fact, they're meant to promote the conversation around sustainability and give back to the ocean science and conservation community.
Each design is paired with a research lab, nonprofit, or education organization that has high intellectual merit and the potential to move the needle in its respective field. For each product sold, Waterlust donates 10% of profits to these conservation partners.
Eye-Catching Designs Made from Recycled Plastic Bottles
waterlust.com / @abamabam
The company sells a range of eco-friendly items like leggings, rash guards, and board shorts that are made using recycled post-consumer plastic bottles. There are currently 16 causes represented by distinct marine-life patterns, from whale shark research and invasive lionfish removal to sockeye salmon monitoring and abalone restoration.

One such organization is Get Inspired, a nonprofit that specializes in ocean restoration and environmental education. Get Inspired founder, marine biologist Nancy Caruso, says supporting on-the-ground efforts is one thing that sets Waterlust apart, like their apparel line that supports Get Inspired abalone restoration programs.
"All of us [conservation partners] are doing something," Caruso said. "We're not putting up exhibits and talking about it — although that is important — we're in the field."
Waterlust not only helps its conservation partners financially so they can continue their important work. It also helps them get the word out about what they're doing, whether that's through social media spotlights, photo and video projects, or the informative note card that comes with each piece of apparel.
"They're doing their part for sure, pushing the information out across all of their channels, and I think that's what makes them so interesting," Caruso said.
And then there are the clothes, which speak for themselves.
Advocate Apparel to Start Conversations About Conservation
waterlust.com / @oceanraysphotography
Waterlust's concept of "advocate apparel" encourages people to see getting dressed every day as an opportunity to not only express their individuality and style, but also to advance the conversation around marine science. By infusing science into clothing, people can visually represent species and ecosystems in need of advocacy — something that, more often than not, leads to a teaching moment.

"When people wear Waterlust gear, it's just a matter of time before somebody asks them about the bright, funky designs," said Waterlust's CEO, Patrick Rynne. "That moment is incredibly special, because it creates an intimate opportunity for the wearer to share what they've learned with another."
The idea for the company came to Rynne when he was a Ph.D. student in marine science.
"I was surrounded by incredible people that were discovering fascinating things but noticed that often their work wasn't reaching the general public in creative and engaging ways," he said. "That seemed like a missed opportunity with big implications."
Waterlust initially focused on conventional media, like film and photography, to promote ocean science, but the team quickly realized engagement on social media didn't translate to action or even knowledge sharing offscreen.
Rynne also saw the "in one ear, out the other" issue in the classroom — if students didn't repeatedly engage with the topics they learned, they'd quickly forget them.
"We decided that if we truly wanted to achieve our goal of bringing science into people's lives and have it stick, it would need to be through a process that is frequently repeated, fun, and functional," Rynne said. "That's when we thought about clothing."
Support Marine Research and Sustainability in Style
To date, Waterlust has sold tens of thousands of pieces of apparel in over 100 countries, and the interactions its products have sparked have had clear implications for furthering science communication.
For Caruso alone, it's led to opportunities to share her abalone restoration methods with communities far and wide.
"It moves my small little world of what I'm doing here in Orange County, California, across the entire globe," she said. "That's one of the beautiful things about our partnership."
Check out all of the different eco-conscious apparel options available from Waterlust to help promote ocean conservation.
Melissa Smith is an avid writer, scuba diver, backpacker, and all-around outdoor enthusiast. She graduated from the University of Florida with degrees in journalism and sustainable studies. Before joining EcoWatch, Melissa worked as the managing editor of Scuba Diving magazine and the communications manager of The Ocean Agency, a non-profit that's featured in the Emmy award-winning documentary Chasing Coral.
The U.S. Environmental Protection Agency (U.S. EPA) has issued a new rule raising the allowed residue levels of Monsanto's glyphosate herbicide, Roundup, on food.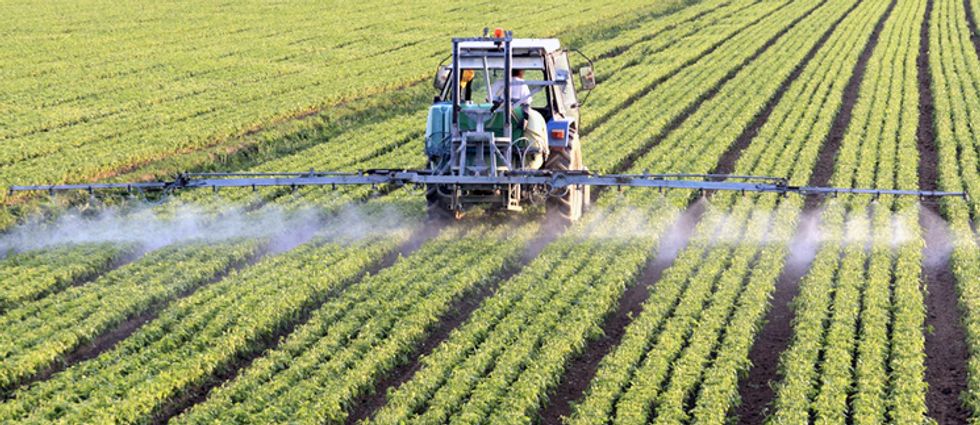 Glyphosate is an herbicide produced and marketed by Monsanto Corporation, the agrochemical and biotechnology giant. Monsanto claims that glyphosate is safe and has successfully lobbied the U.S. EPA to raise the residue limits of this toxic chemical.
But independent scientists disagree with Monsanto: several recently published peer-reviewed studies point to serious health impacts from exposure to this toxic herbicide.
Glyphosate has been shown in several recent studies to be an endocrine disruptor. According to the National Institutes of Health, endocrine disruptors could have long-term effects on public health, especially reproductive health. And the "dose makes the poison" rule does not apply to endocrine disruptors, which wreak havoc on our bodies at low doses.
The U.S. EPA must consider independent and recent science rather than depending on industry-funded, outdated studies supplied by Monsanto. A June study concluded that glyphosate "exerted proliferative effects in human hormone-dependent breast cancer." An April study by a Massachusetts Institute of Technology scientist concluded that "glyphosate enhances the damaging effects of other food borne chemical residues and environmental toxins," and pointed out that glyphosate's "negative impact on the body is insidious and manifests slowly over time as inflammation damages cellular systems throughout the body."
Instructions for Submitting Comments
Click here to submit your comment electronically.
If you are submitting on your own behalf, for the required field "Organization Name," please enter "Citizen."
The deadline for submitting comments is Monday, July 1.
Sample Letter
You may cut and paste, but you are encouraged to personalize:
The EPA's final rule raising the residue limits of glyphosate is unacceptable and based on outdated science.
The toxicology profile for glyphosate is not "complete," as the EPA claims. Ongoing research shows glyphosate may promote breast cancer, induce inflammation, and act as an endocrine disruptor.
I urge you to perform a careful review of independent science to determine the health impacts of raising the residue limit for glyphosate.
Comment today to let the U.S. EPA know that their decision to cater to Monsanto's interests is unacceptable given the recent science pointing to serious harm from this toxic herbicide.
Visit EcoWatch's BIODIVERSITY and GE FOOD pages for more related news on this topic.

By Katie Rucke
Genetically modified organisms (GMOs) are the answer to ending world hunger, at least according to the former leader of the Roman Catholic Church, Pope Benedict XVI.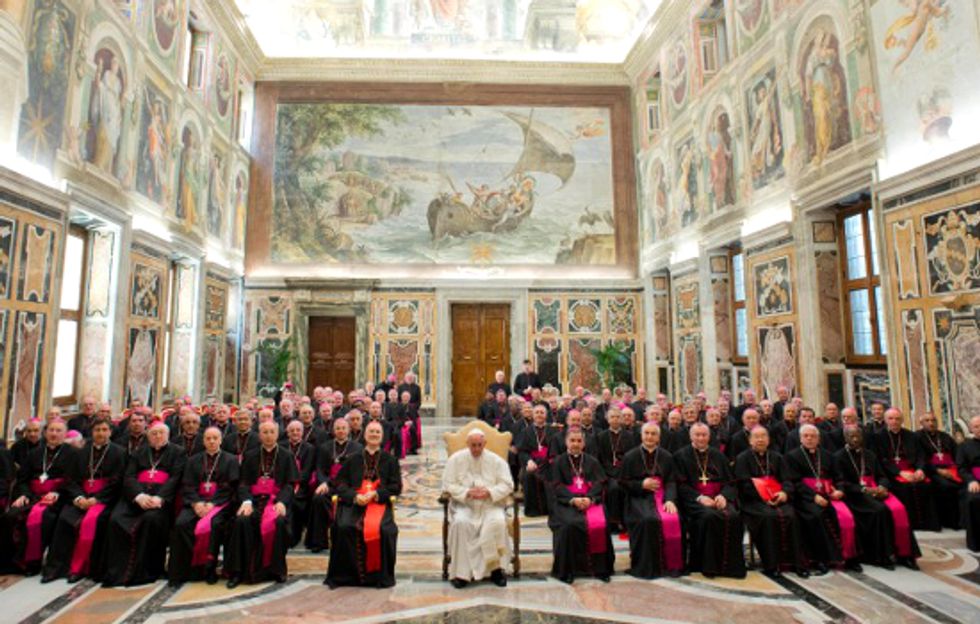 According to a 2009 WikiLeaks cable from the U.S. embassy in the Vatican, it was discovered that "Vatican officials remain largely supportive of genetically modified crops as a vehicle for protecting the environment while feeding the hungry," as a result of lobbying efforts by the U.S.
The cables from the U.S. embassy indicated that if the U.S. could convince the church that GMOs were good, the church would be able to convince its members. This would be a boost for the GMO industry since the Catholic Church claims more than 1 billion members.
Given that GMOs have caused controversy around the world recently as questions arise about their impact on human health, it's uncertain whether the church will be able to convince all its members GMOs are a good thing.
According to the American Academy of Environmental Medicine, doctors should recommend non-GMO diets to all persons, since some animal studies have suggested that diets with GMO foods can lead to organ damage, gastrointestinal and immune system disorders, accelerated aging and infertility.
Several countries have banned the use of GMO ingredients or require labeling for products containing them. In the U.S., home to the big agriculture businesses that created GMOs, there is no GMO ban and Americans have just begun to demand GMO products be labeled as such.
Though the 2009 WikiLeaks cable revealed the Catholic Church was in favor of GMOs, Monsignor James Reinert, a member of the Vatican Council of Justice and Peace, noted that the Catholic Church has come to a "consensus on the need for GMOs with one caveat."
"The Vatican cannot force all bishops to endorse biotechnology," he said, "particularly if their opposition has to do with concerns over protecting profits of large corporations who hold the patents for the crops, versus feeding the hungry."
Poor Health Epidemic Brought On By GMOs?
Some observers think GMO products, introduced by biotechnology companies such as Monsanto in 1996 to work toward ending world hunger and malnutrition, could be connected to an increase in the percentage of Americans with chronic illnesses, food allergies and disorders such as autism, reproductive disorders and digestive problems.
Reports from the International Assessment of Agricultural Knowledge, Science and Technology for Development also indicate that GMO crops do not necessarily increase yields.
According to the report, "assessment of the technology lags behind its development, information is anecdotal and contradictory, and uncertainty about possible benefits and damage is unavoidable." In addition the report states that GMOs "have nothing to offer the goals of reducing hunger and poverty, improving nutrition, health and rural livelihoods, and facilitating social and environmental sustainability."
The three most common GMO crops grown today include corn, soybeans and cotton. According to the Organic Valley Co-Op, the corn and soybeans are animal feed crops and nations that don't consume a lot of meat won't benefit from their use.
Science seems to have also poked holes in the church's argument that GMOs protect the environment. In order to grow GMO crops, farmers have to use hazardous pesticides to remove weeds and keep insects away from the crops.
However, studies indicate that farmers with GMO crops not only have to use more pesticides when they have GMO crops, but have to use more hazardous pesticides.
These pesticides and herbicides have been found to harm birds, insects, amphibians, marine ecosystems and soil organisms. Studies have also found herbicides reduce biodiversity and pollute water.
Not only are these chemicals unsafe, they are expensive. According to the Organic Valley Co-Op, "the only farmers that can afford the seeds and chemicals are those from first-world countries or the wealthy landowners from developing countries, who grow the crops for export, not to feed the poor."
New Pope, New Stance?
While the Catholic Church's initial pro-GMO stance was issued under Pope Benedict XVI, the church's current leader, Pope Francis, has yet to share his view on GMOs.
According to Al Jazeera, Pope Francis is a trained chemist, which gives him more information on the scientific aspect of consuming GMOs than his predecessor. Another factor that may influence Francis is his Argentinian heritage.
Argentina relies heavily on genetically modified crops. But a new documentary demonstrates the high usage of Monsanto-manufactured GMO seeds in the Latin American nation has caused issues with land ownership in addition to health problems.
Filmmaker Glenn Ellis summarized the documentary by saying that "… [D]octors and scientists claim that babies are being born with crippling birth malformations and that in recent years the incidence of childhood cancer has soared. It is a phenomenon, they say, that has coincided with the introduction of Monsanto's seed."
Visit EcoWatch's GE FOOD page for more related news on this topic.

By Genna Reed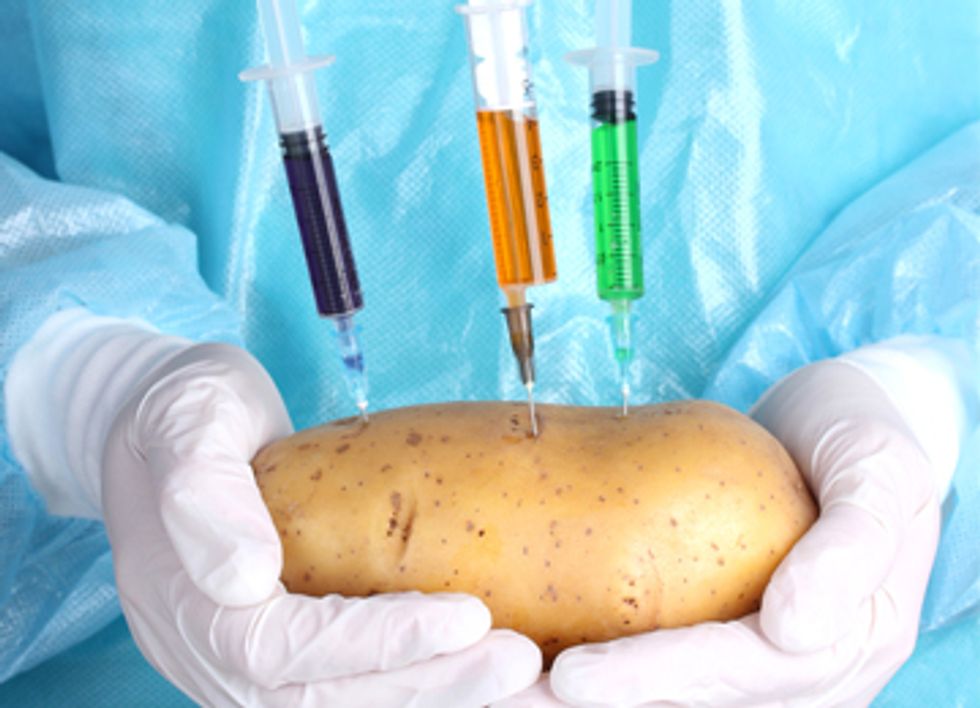 Photo courtesy of Shutterstock
The J.R. Simplot Company, giant potato supplier for McDonald's, has spent years working on the perfect potato. Its new genetically engineered (GE) traits—which will be offered in five different varieties of potatoes—up for approval by the U.S. Department of Agriculture (USDA) has lower levels of a carbohydrate called acrylamide, which may cause cancer, and also has reduced black spot bruising. These potatoes will be used as frozen fries, potato chips and shoestrings, which make up approximately 50 percent of the potato market in the U.S., according to Simplot.
Both of the desired traits are achieved through the reduced expression of enzymes, affecting the amino acid asparagine for the low acrylamide trait and the enzyme polyphenol oxidase (PPO) for reduced bruising (the same way GE apples have been engineered not to brown). The problem is that an alteration in just one enzyme can unintentionally affect other plant characteristics as well as the plant's health.
These GE potatoes will likely be fried using Monsanto's new-and-improved omega-3 soybean oil, which will probably be marketed to lead consumers to believe that the bio-engineered combination is "healthy" fried food. A low-acrylamide potato may reduce levels of just one of the harmful chemicals brought out by frying foods but there are other dangerous compounds that are produced when food is heated to very high temperatures, including advanced glycation endproducts, or AGEs, which can lead to "chronic inflammation and oxidative stress," (also linked to cancer). And of course this new fried "goodness" doesn't address the high-calorie and low-nutrient content that make fried potatoes unhealthy in the first place.
Historically, GE potatoes have not fared so well in the marketplace. Monsanto's NewLeaf GE potatoes were approved in 1995, but the company pulled its potatoes from the market in 2001. If approved, these potatoes may face the same fate and never make it into happy meals across America. But these potatoes could also be exported, since Simplot has submitted its petition for approval to Canada, Mexico, Japan and South Korea.
The USDA will be seeking comments until July 2 and we intend to tell them to further review the potential health effects of these GE potatoes.
Visit EcoWatch's GE FOOD page for more related news on this topic.