Yard owner Ped Rossiter removes spare parts from a old, end-of-life Ford Transit as it is processed at Pylle Motor Spares and Metal Processing, a licensed scrap yard near Somerset in the UK in 2017 when the UK government had announced its ban on the sale of petrol and diesel powered cars and vans from 2040. The move followed similar pledges in France and has seen a number of car manufacturers offering substantial savings or 'scrappage' deals on new cars if customers trade-in older more polluting cars. Matt Cardy / Getty Images
Britain announced that it will ban sales of new diesel and gasoline powered cars in 15 years last week. That was five years earlier than expected, but necessary for the UK to reach its goal of net-zero emissions by 2050, according to a statement from the prime minister's office, as CNN reported.
The UK's Transportation Secretary Grant Shapps, revised that number this week, when he told BBC Radio 5 Live it could happen by 2032, adding there would be consultation, as the BBC reported.
EcoWatch Daily Newsletter
Goldfinch4ever / iStock / Getty Images Plus
The Spanish government is considering a slew of new climate-regulations in order to slash its greenhouse gas emissions, including a ban on sale of gasoline and diesel cars beginning in 2040.
A draft of the country's "Law on Climate Change and Energy Transition" published Tuesday also proposes measures such as ending fossil fuels subsidies, a ban on fracking, halting new oil exploration licenses and a transition to 100 percent renewable energy sources by 2050, according to media reports.
If enacted, the law would bring major changes to Spain, which is Europe's second-largest carmaker after Germany, and the ninth-largest globally. Brands such as Daimler, Ford, Nissan, Peugeot Citroen, Renault and Volkswagen have manufacturing plants in the country.
"Some of the most important necessary changes affect transport," the document said, per Reuters. "From 2040, the registration and sale in Spain of passenger cars and light commercial vehicles that directly emit carbon dioxide will not be permitted."
This the nation's first law on emissions reduction and clean energy, according to Climate Home News. Overall, the aim is to cut greenhouse gas emissions by at least 20 percent by 2030 and by 90 percent by 2050, compared to 1990 levels.
"Our proposal is to reduce Spain's current greenhouse gas emissions by a third in just a decade, which we consider an international milestone and a sign of our firm commitment to the fight against climate change," Spain's ecological transition minister Teresa Ribera told the publication.
Spain joins other European countries such as France, the UK, Denmark, Scotland, the Netherlands and Norway that have proposed similar internal combustion engine bans in order to tackle climate change. Even car-obsessed Germany has allowed its cities to ban diesel vehicles from its roads to combat air pollution.
Spain's minority government is led by Socialist Pedro Sánchez, who has served as prime minister since June. His party holds less than one-quarter of the seats in parliament. The climate legislation will need the support of other parliamentary parties in order for it to pass.
José Luis García Ortega from Greenpeace España told Climate Home News that the government's proposals are actually not strong enough to meet the Paris agreement's goal of limiting global warming to 1.5 degrees Celsius. He said Spain needs to reduce its emissions to net-zero and switch to renewables by 2040 instead of 2050
"We just can't afford to wait," he said.
Wildfires Rage Through Portugal and Spain, Kill at Least 39 https://t.co/Ym9f9mo23j @wattsupwiththat @climateinstitut

— EcoWatch (@EcoWatch)1508284206.0
waterlust.com / @tulasendlesssummer_sierra .
Each product featured here has been independently selected by the writer. If you make a purchase using the links included, we may earn commission.
The bright patterns and recognizable designs of Waterlust's activewear aren't just for show. In fact, they're meant to promote the conversation around sustainability and give back to the ocean science and conservation community.
Each design is paired with a research lab, nonprofit, or education organization that has high intellectual merit and the potential to move the needle in its respective field. For each product sold, Waterlust donates 10% of profits to these conservation partners.
Eye-Catching Designs Made from Recycled Plastic Bottles
waterlust.com / @abamabam
The company sells a range of eco-friendly items like leggings, rash guards, and board shorts that are made using recycled post-consumer plastic bottles. There are currently 16 causes represented by distinct marine-life patterns, from whale shark research and invasive lionfish removal to sockeye salmon monitoring and abalone restoration.

One such organization is Get Inspired, a nonprofit that specializes in ocean restoration and environmental education. Get Inspired founder, marine biologist Nancy Caruso, says supporting on-the-ground efforts is one thing that sets Waterlust apart, like their apparel line that supports Get Inspired abalone restoration programs.
"All of us [conservation partners] are doing something," Caruso said. "We're not putting up exhibits and talking about it — although that is important — we're in the field."
Waterlust not only helps its conservation partners financially so they can continue their important work. It also helps them get the word out about what they're doing, whether that's through social media spotlights, photo and video projects, or the informative note card that comes with each piece of apparel.
"They're doing their part for sure, pushing the information out across all of their channels, and I think that's what makes them so interesting," Caruso said.
And then there are the clothes, which speak for themselves.
Advocate Apparel to Start Conversations About Conservation
waterlust.com / @oceanraysphotography
Waterlust's concept of "advocate apparel" encourages people to see getting dressed every day as an opportunity to not only express their individuality and style, but also to advance the conversation around marine science. By infusing science into clothing, people can visually represent species and ecosystems in need of advocacy — something that, more often than not, leads to a teaching moment.

"When people wear Waterlust gear, it's just a matter of time before somebody asks them about the bright, funky designs," said Waterlust's CEO, Patrick Rynne. "That moment is incredibly special, because it creates an intimate opportunity for the wearer to share what they've learned with another."
The idea for the company came to Rynne when he was a Ph.D. student in marine science.
"I was surrounded by incredible people that were discovering fascinating things but noticed that often their work wasn't reaching the general public in creative and engaging ways," he said. "That seemed like a missed opportunity with big implications."
Waterlust initially focused on conventional media, like film and photography, to promote ocean science, but the team quickly realized engagement on social media didn't translate to action or even knowledge sharing offscreen.
Rynne also saw the "in one ear, out the other" issue in the classroom — if students didn't repeatedly engage with the topics they learned, they'd quickly forget them.
"We decided that if we truly wanted to achieve our goal of bringing science into people's lives and have it stick, it would need to be through a process that is frequently repeated, fun, and functional," Rynne said. "That's when we thought about clothing."
Support Marine Research and Sustainability in Style
To date, Waterlust has sold tens of thousands of pieces of apparel in over 100 countries, and the interactions its products have sparked have had clear implications for furthering science communication.
For Caruso alone, it's led to opportunities to share her abalone restoration methods with communities far and wide.
"It moves my small little world of what I'm doing here in Orange County, California, across the entire globe," she said. "That's one of the beautiful things about our partnership."
Check out all of the different eco-conscious apparel options available from Waterlust to help promote ocean conservation.
Melissa Smith is an avid writer, scuba diver, backpacker, and all-around outdoor enthusiast. She graduated from the University of Florida with degrees in journalism and sustainable studies. Before joining EcoWatch, Melissa worked as the managing editor of Scuba Diving magazine and the communications manager of The Ocean Agency, a non-profit that's featured in the Emmy award-winning documentary Chasing Coral.
There are many ways to assess the greenness of your home state. MPHOnline's approach was to consider a state's energy makeup, gasoline consumption per capita, greenhouse gas emissions, air and water quality, recycling efforts and availability of public transportation.
Using this data from state energy, waste, transportation and environmental management agencies, MPHOnline created an interactive map to determine how each state ranks. Click on your state to see how it fares.
With more good news on jobs deflating their attacks on President Obama, Republican politicians and their media allies have gone into overdrive hyping high gas prices and falsely assigning blame to the president.
Core Message:
If Republicans really cared about high gas prices, they wouldn't keep us hooked on Big Oil.
Connect: Americans want relief from the pain they're feeling at the pump—not political games.
State of play: After protecting Big Oil profits and letting Wall Street speculators get away with driving up gas prices, Republicans are now trying to shift the blame. 
Define: They're using false claims to blame the president—and promoting false solutions that won't lower gas prices for Americans, but will bankroll big profits for Big Oil.
Discredit: It's no surprise they'd protect Big Oil and Wall Street every step of the way and cheer when gas prices are high—they'd rather see Obama lose than America win.
ATTACKS AND RESPONSES

Attack: "Gas prices have doubled since Obama took office."
Response:
After protecting Big Oil profits and letting Wall Street speculators get away with driving up gas prices, Republicans are now trying to shift the blame.
The truth is that U.S. oil production is the highest in years and gas prices are lower than at the end of Bush's term.
The recession Republicans helped cause sank gas prices just as Obama took office—so of course that's the misleading starting point they'd use.

Attack: "The Keystone XL pipeline will lower gas prices."
Response:
Actually, Keystone would allow Big Oil to manipulate the supply of oil in the region—driving up prices.
An independent analysis not funded by the oil industry shows the pipeline could raise gas prices in the Midwest by 10 to 20 cents more per gallon.
Even TransCanada, the company sponsoring Keystone XL, admits that the pipeline will enable foreign oil companies to make an extra $2 billion to $4 billion per year off of the U.S. economy, thanks to higher oil prices in the Midwest.
With Keystone, Big Oil gets billions, foreign countries get the oil, and Americans get all the risks—plus higher gas prices.
Attack— "Drill here. Drill now. Pay less."
U.S. oil production is the highest it's been in years—and gas prices have still gone up.
Oil companies are still raking in record profits, charging us $4 a gallon, and collecting billions every year in taxpayer handouts.
The only way to protect American families and businesses—the entire American economy—from volatile gas prices is to kick our dependence on oil.
So instead of protecting Big Oil at the expense of taxpayers, let's invest in cleaner, safer sources of energy that will put millions of Americans back to work and won't ever run out.
For more information, click here.
We develop messaging by aggregating, analyzing and distilling polling, tested messaging, and expert recommendations, and monitoring the media to identify what is and isn't working. See here for some of the experts and organizations we draw on.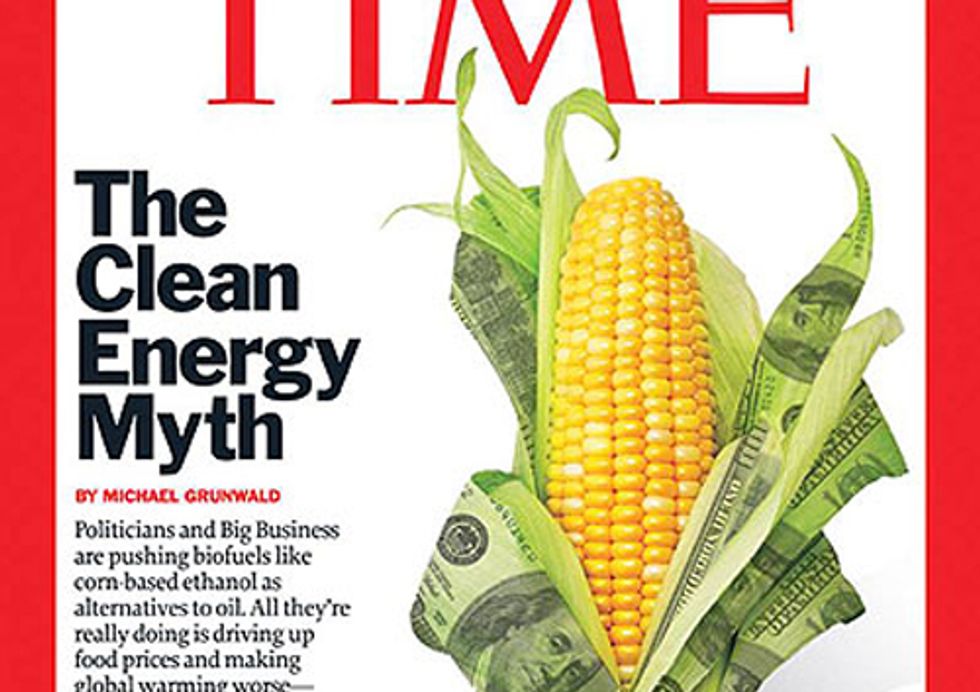 The U.S. Environmental Protection Agency's (EPA) decision to allow the sale of gasoline blended with up to 15 percent ethanol will be a nightmare for car owners who improperly fuel their gas tanks. Every major automaker has warned that millions of vehicle warranties will be voided if drivers fill up with E15.
The approval of E15 for use in vehicles manufactured after 2000 means consumers will pull into gas stations that could have as many as four pumps with different kinds of fuel—one for E10 (up to 10 percent ethanol); one for E15; possibly one for E85 (between 70 and 85 percent ethanol); and maybe one for old-fashioned gasoline. Some gas station pumps might not even have labels specifying which ethanol blend is which because not every state requires them.
"It is going to be extremely confusing and dangerous for consumers," said Sheila Karpf, a legislative analyst at the Environmental Working Group (EWG). "If they make a mistake and put E15 into an older car or small engine, there's a good chance they'll ruin their engine and the manufacturer's warranty won't cover the damage."
To advance consumer safety, EWG analysts have created an Ethanol Blends Guide and Fact Sheet to help drivers choose the right fuel for their vehicles. The analysis provides more information about the new E15 label requirements.
Ethanol is more corrosive and burns hotter than gasoline, properties that could cause some engines to stall, misfire and overheat. Fuel with higher ethanol blends emits more nitrous oxide and formaldehyde than gasoline, lowers mileage and damages fuel tanks and pumps.
"Instead of approving a fuel that will pose health and safety hazards and damage engines, the U.S. should invest in energy efficiency measures and research and development for truly sustainable biofuels," said Karpf. "The high cost of replacing or repairing engines will be tacked onto corn ethanol's other costs—including higher food prices, increased soil erosion and polluted water supplies."
To be safe, EWG recommends that consumers stick with E10 or regular unleaded gasoline if they can find it. If gas pumps are not labeled, consumers should ask a service station employee for more information about the fuel and the amount of ethanol it contains. Consumers should check with their engine manufacturers or mechanics to find out if their cars or small engines can safely run on E15 or other ethanol blends.
Here are other tips for consumers to cut the economic and environmental costs of driving:
Maintain your vehicle properly:
- Keep tires inflated to the recommended pressure.
- Use the right grade of motor oil (check the manual).
- Replace air filters when you change oil (your engine will run more efficiently).
- Replace worn spark plugs.
- Repair leaks from engine oil or other fluids.
Drive the speed limit and don't accelerate too fast or brake too hard.
Minimize air conditioner use.
Turn your engine off when idling for long periods.
Get rid of excess weight in your vehicle.
Drive less.
Walk, run, or bike.
For more information, click here.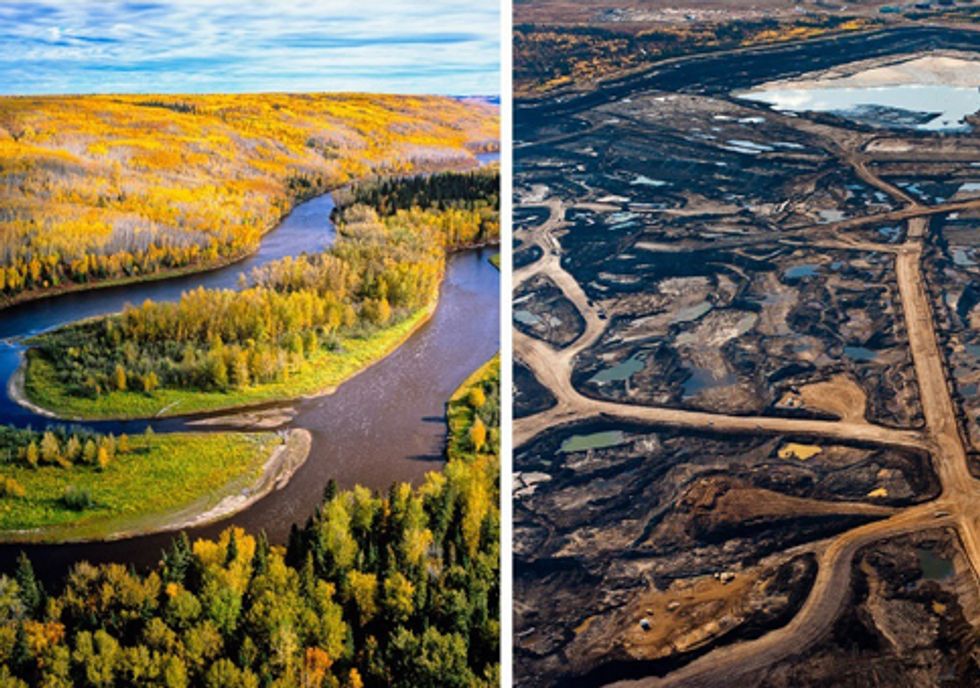 By Jill Fitzsimmons & Emilee Pierce
In the media storm surrounding TransCanada's proposed Keystone XL pipeline, news outlets have largely focused on the employment impacts of the project, often parroting discredited industry statistics in the process. But jobs are only a part of the story. A review of recent testimonies, tax records and local news reports shows that, on many other important issues at stake, TransCanada has been advertising one thing to its stakeholders and delivering another. What follows is a list of stories that many national news outlets missed:
1. TransCanada Used Aggressive Tactics With Landowners. TransCanada touts a commitment to "treating all landowners who may be affected by our project honestly, fairly and with mutual respect." But while the permit application for the Keystone XL pipeline was still pending, TransCanada sent letters to landowners along the pipeline route threatening to use eminent domain to seize their land if they did not agree to sign easements within 30 days. Landowners reportedly found this approach to be "very intimidating" and felt "bullied" by TransCanada. The Nebraska Farmers Union has repeatedly spoken out against TransCanada's "less than ethical" tactics, and, according to The New York Times, East Texas landowners said "they had never seen a company behave as aggressively as has TransCanada." Additionally a U.S. government official called the use of eminent domain "presumptuous" because the pipeline had not yet been approved. This story has been reported by the local press but largely ignored by the national media.  
2. TransCanada Didn't Deliver On Previously Promised Tax Revenue. TransCanada has promised that Keystone XL will generate $5.2 billion in property tax revenue for the U.S. states located along its route. But the company made similar promises about the first leg of the Keystone pipeline, and 2010 tax records show that it failed to deliver. In its first year of operation, Keystone 1 generated less than half ($2.2 million) of the $5.5 million projected for Nebraska, and only a third ($2.9 million) of the estimated $9 million in state property taxes for South Dakota. In Kansas, TransCanada is exempt from property taxes for a decade, which will cost the state $50 million in public revenue, according to local officials.

3. TransCanada Reversed Its Position On Rerouting. In response to concerns about the environmental impact of the Keystone XL pipeline on Nebraska's ecologically sensitive Sandhills region, TransCanada initially claimed that rerouting the project would be "impossible." But the next month, following the Obama administration's announcement that a decision on the pipeline would be delayed, TransCanada changed its tune. On Nov. 14, TransCanada announced that "the route will be changed and Nebraskans will play an important role in determining the final route."
4. TransCanada Will Import Much Of The Steel For The Pipeline. TransCanada has claimed that the Keystone XL pipeline would create 7,000 manufacturing jobs in the U.S. But an independent analysis called that figure "unsubstantiated and misleading" because TransCanada has already signed contracts to purchase "almost half" of the pipeline materials from companies abroad. TransCanada has acknowledged that it has already spent $1.9 billion on 100 miles of pipe, which is now being stored in yards and warehouses. After receiving information from pipeline company Welspun Tubular that some of the steel pipe for the project was produced in India, Democrats on the House Energy and Commerce Committee asked TransCanada to "immediately disclose where the steel to be used in Keystone XL is manufactured." Citing TransCanada's history of using low-quality, foreign-made steel to build U.S. pipelines—even as unemployed American manufacturers sat idly by—the United Steelworkers union also said it would only support TransCanada's application for the Keystone XL pipeline if steps were taken to ensure "a domestic supply chain." 
5. TransCanada Said Its Pipeline Would Increase Oil Prices In The Midwest. In the U.S., TransCanada has advertised the Keystone XL pipeline as a path to energy security. But a 2010 analysis prepared for the Department of Energy concluded that the Keystone XL pipeline will not have a significant impact on U.S. dependence on oil from the Middle East. Furthermore, even if the oil stayed here it would not protect the U.S. from price volatility since "the oil market is globally integrated," in the words of the Congressional Research Service. In fact, despite promises of a stable, affordable U.S. energy supply, TransCanada told Canada's National Energy Board that the pipeline would increase crude oil prices in the Midwest. "The resultant increase in the price of heavy crude is estimated to provide an increase in annual revenue to the Canadian producing industry in 2013 of U.S. $2 billion to U.S. $3.9 billion," TransCanada said.
For more information, click here.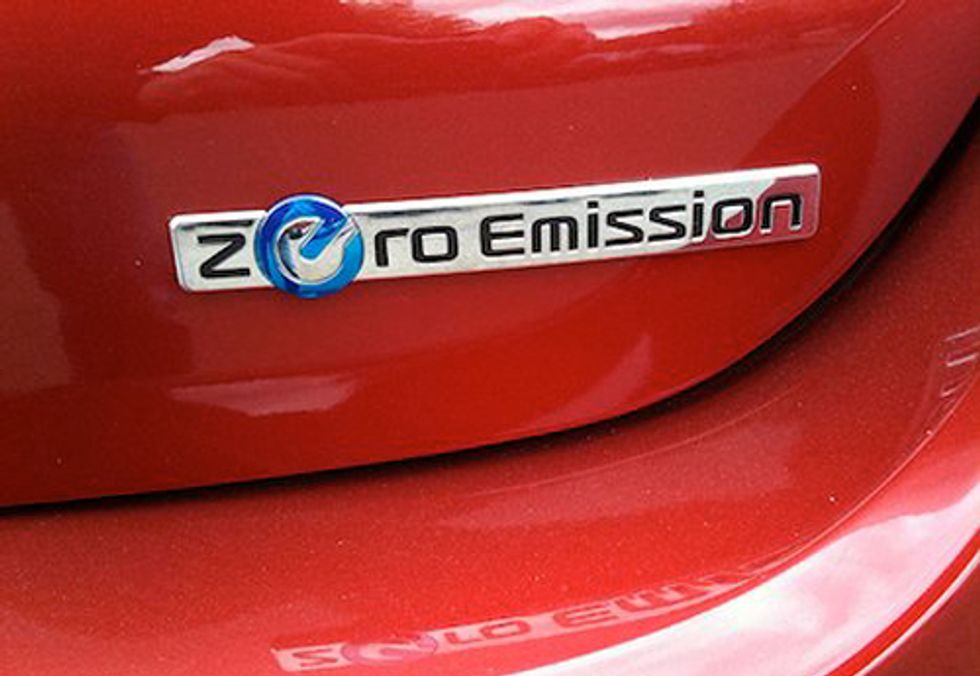 With the help of our supporters, the Union of Concerned Scientists (UCS) has long led the fight to break our dangerous oil dependence and address global warming by strengthening fuel efficiency and pollution standards for cars and trucks. We stand on the verge of historic progress with the Obama administration's recently proposed fuel efficiency and global warming emissions standards for vehicles sold between 2017 and 2025. These standards would save consumers billions of dollars at the gas pump, prevent millions of tons of global warming emissions, and save as much oil in 2030 alone as we currently import from Saudi Arabia and Iraq.
Automakers have the technology to make all new cars, trucks and SUVs cleaner. But just as opportunity knocks, automakers and their allies are working behind the scenes to weaken the standards with loopholes that could increase pollution and oil dependence.
The U.S. Environmental Protection Agency (EPA) and the Department of Transportation (DOT) are currently accepting public comments on the proposed standards, and they need to hear from citizens like you, not just industry lobbyists.
Take action today and tell the Obama administration to move forward with strong clean car standards and oppose harmful industry-backed loopholes. The comment period expires on Feb. 13, 2012.
Click here to learn more about the new clean car standards and about the UCS Clean Car Standards Resource Center.
For more information, click here.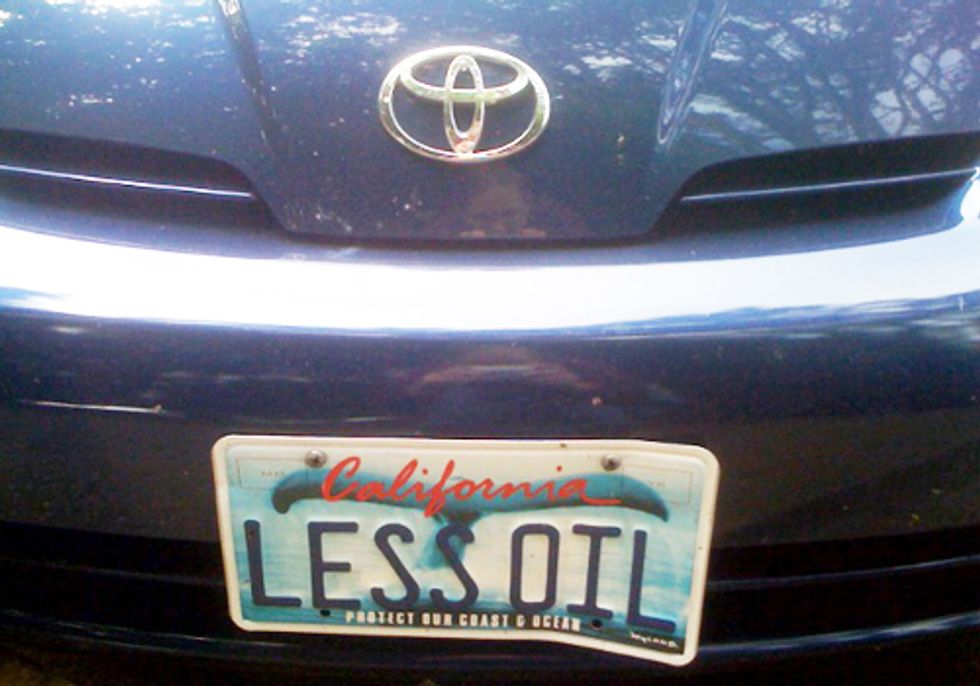 On Jan. 17 in Detroit, the headquarters of major U.S. automakers, the U.S. Environmental Protection Agency (EPA) and U.S. Department of Transportation (DOT) held public hearings on a landmark and broadly supported proposal to provide cleaner, more fuel efficient cars for America.
The hearing is the first of three that will allow for public input on proposed fuel efficiency and greenhouse gas emissions standards for model years 2017-2025 passenger vehicles. Hilary Sinnamon will testify in favor of the historic proposal for Environmental Defense Fund (EDF).
"Cleaner, more efficient cars are a triple play for Americans," said Sinnamon. "They'll help reduce our dependence on imported oil, save families money at the gas pump, and reduce dangerous air pollution. This is an opportunity to improve both our economy and our environment in one step; that's why the auto industry, labor unions and environmentalists are all supporting it."
You can read Sinnamon's full testimony here.
The proposed standards call for fleet-wide average performance comparable to 54.5 miles per gallon, or 163 grams per mile of carbon dioxide, by model year 2025.
Together with the model year 2012-2016 clean car standards finalized in 2010, the light duty fuel efficiency and greenhouse gas program is expected to reduce oil consumption by an estimated 12 billion barrels, cut heat-trapping carbon dioxide pollution by over 6 billion metric tons, and provide $1.7 trillion in national fuel savings over the life of the program.
America's fleet of cars and light trucks now consumes more than 360 million gallons of fuel per day and emits about 20 percent of U.S. greenhouse gas pollution. Under the new standards, we will reduce our oil consumption by an estimated 2.2 million barrels a day by 2025—more than our daily 2010 oil imports from the entire Persian Gulf.
The new standards will also put money back in consumers' pockets. Based on the projected fuel savings from the proposal, owners could save more than $4,000 over the life of their new car or truck. Those fuel savings will offset higher vehicle costs in less than four years, and consumers who buy a vehicle with a typical five year loan will see immediate savings of about $12 a month.
The proposal already has broad support from such widespread groups as auto manufacturers, United Auto Workers, small businesses, American consumers, veterans and military groups, economists, and environmental advocates—including EDF.
For more information, click here.
Environmental Defense Fund, a leading national nonprofit organization, creates transformational solutions to the most serious environmental problems. EDF links science, economics, law and innovative private-sector partnerships.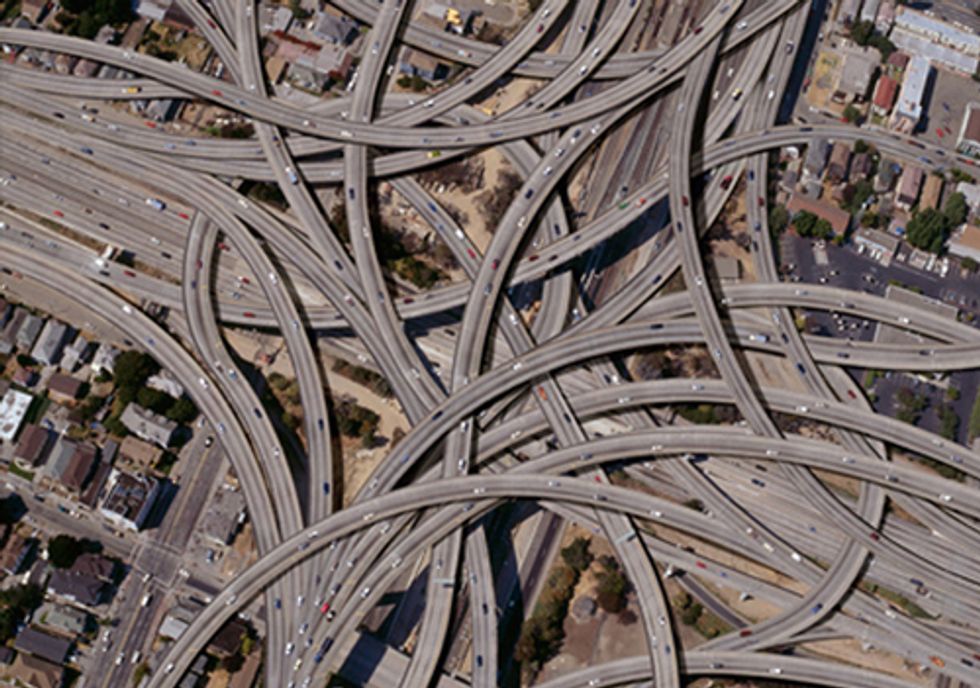 More than a million people in the Los Angeles region are exposed to undisclosed, unhealthy levels of air pollution every day, according to a lawsuit filed Jan. 3 by Physicians for Social Responsibility-Los Angeles, the Natural Resources Defense Council (NRDC), and Communities for a Better Environment.
Pollution produced by the region's millions of diesel and gasoline powered vehicles cause a heavy health burden for everyone living in Southern California, but evidence shows that it harms families and individuals living within approximately 300 yards of L.A.'s heavily-trafficked roadways even more. Although these families and other advocates have repeatedly asked for monitors to be placed along the roadways to determine exactly how much pollution comes from these roadways, the U.S. Environmental Protection Agency (EPA) has refused to do so.
"How will the EPA protect us against air pollution if they won't even measure how much is in the air?" asked Adrian Martinez, staff attorney with NRDC. "On many days, smog blankets our region as a result of the millions of tailpipes on our highways. People living near these freeways are at the greatest risk, yet lack adequate protection and the much needed air monitoring stations in these very obvious places with foul air. Regulators are actively avoiding this problem instead of addressing it, and that needs to stop."
The federal lawsuit contends EPA violated the law by allowing the South Coast Air Quality Management District to ignore high levels of air pollution breathed by those living near freeways. NRDC and local advocates have sought to ensure air monitors are placed along the region's highways to better inform the local air district about the hazardous levels of particulate air pollution, and to arm them with the information necessary to take action to protect the region's residents. 
"The science on this is clear," said  Martha Dina Arguello, executive director of Physicians for Social Responsibility-Los Angeles. "People who breathe this polluted air suffer the staggering health impacts of air pollution at every phase of life. We know that women who live near heavy traffic roadways have a greater risk of having a low birth weight child and the child is more likely to develop asthma. Over a lifetime, living with this pollution also increases the likelihood of adult onset asthma, heart attacks, cancer and premature death. The evidence strongly suggests that people—especially children and seniors—who live near these roadways are exposed to much higher levels of pollution and therefore much more vulnerable to the impacts of pollution. It's unconscionable that the  EPA refuses to collect the information necessary to protect people's health," Arguello added.
Without monitors, regulators can ignore whether air quality for the more than 1.2 million people who live near high-traffic roadways despite the Clean Air Act's mandate that all residents breathe healthy air. This litigation seeks to ensure that the EPA follows the letter.
"We've provided the EPA the studies that show that the air quality along freeways can be really bad—much worse than almost everywhere else. But they refuse to monitor our air. Why?" asked Mark Lopez of Communities for a Better Environment. "Monitors would allow all of us to know if there is a problem. If not—great!  But if there is, we can work together to address it. We just want our children and families to be safe. Why won't they collect the information needed to make sure that we're safe?" added Lopez.
For more information, click here.
—————
The Natural Resources Defense Council (NRDC) is an international nonprofit environmental organization with more than 1.3 million members and online activists. Since 1970, our lawyers, scientists, and other environmental specialists have worked to protect the world's natural resources, public health, and the environment. NRDC has offices in New York City, Washington, D.C., Los Angeles, San Francisco, Chicago, Livingston, Montana, and Beijing. Visit us at www.nrdc.org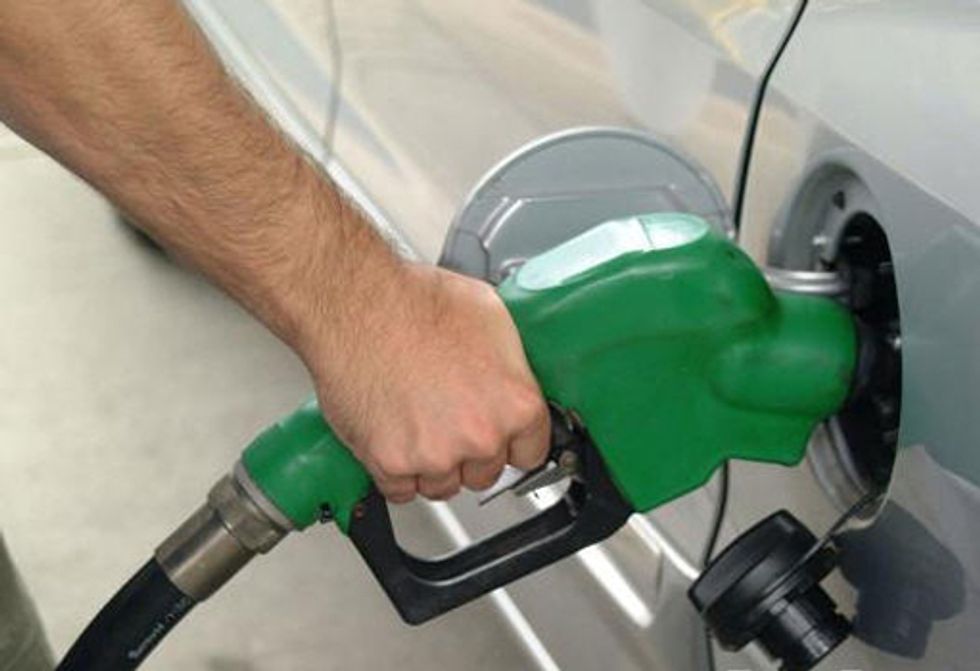 Tell President Obama that you support increased fuel efficiency for cars.
This fall, President Obama proposed increased fuel efficiency standards of 54.5 miles per gallon by 2025 for new cars and light trucks. Adopting these standards will save the average consumer up to $6,600 in fuel costs over the life of a model year 2025 vehicle. A 60-day public comment period opened Dec. 1, 2011, and ends Jan. 30, 2012.
The president needs to hear from you.

Without your comment, special interests could water down this proposal. Tell President Obama to keep the standards strong so Americans can save money at the pump, our country can import less oil, and our environment can be cleaner.

Send your comments to the president now—protect the 54.5 average mpg fuel efficiency standard.
For more information, click here.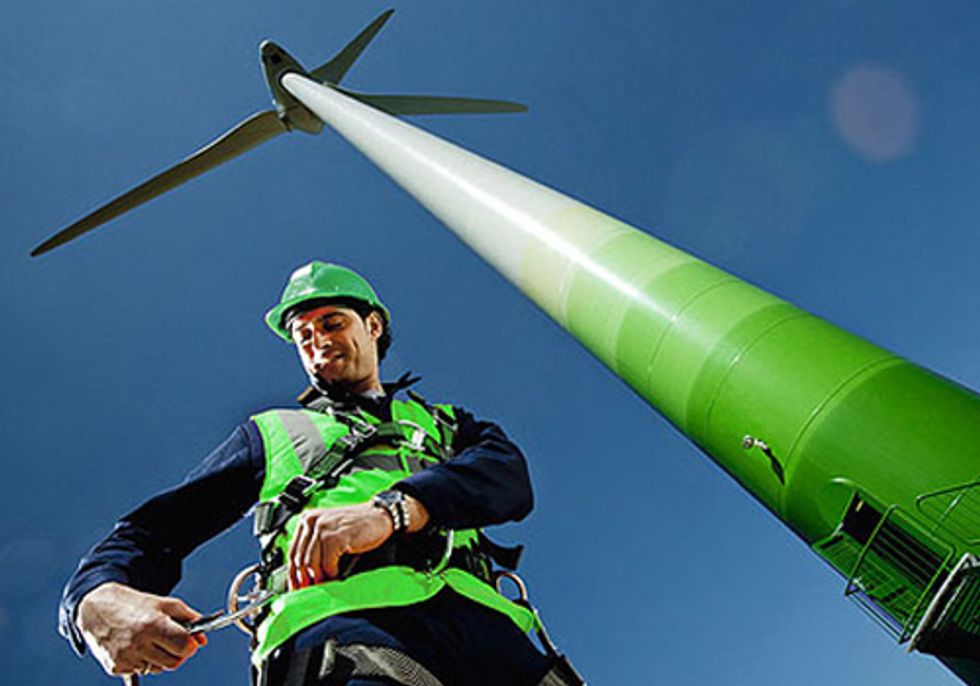 By Bob Keefe
Used with permission of NRDC – Switchboard
Fossil fuel lobbyists and their allies in Congress continue to dispute the need to support development of more renewable energy in America.
Never mind that more than 90 percent of Americans say developing renewable energy should be a national priority.
Never mind that renewable energy, led by the solar industry, is among the fastest-growing and most promising job sectors in our economy.
Never mind that with every solar panel or wind turbine we install, we reduce emissions from coal, oil and other fossil fuels that pollute our air, warm our planet and in turn, foster more climate-related disasters.
Need more reasons for why we need to support development of renewable energy in America?
Scan the headlines—like these from just the past few days:
From the New York Times:
Iran Threatens to Block Oil Shipments, as U.S. Prepares Sanctions
WASHINGTON—A senior Iranian official on Tuesday delivered a sharp threat in response to economic sanctions being readied by the United States, saying his country would retaliate against any crackdown by blocking all oil shipments through the Strait of Hormuz, a vital artery for transporting about one-fifth of the world's oil supply.
From the Associated Press:
Nigerian Offshore Oil Spill Covers 115 miles
LAGOS, Nigeria—An oil spill near the coast of Nigeria is probably the worst to hit those waters in a decade, a government official said Thursday, as slicks from the Royal Dutch Shell PLC spill approached the country's southern shoreline.

The slick from Shell's Bonga field has affected 115 miles of ocean near Nigeria's coast, Peter Idabor, who leads the National Oil Spill Detection and Response Agency, told the Associated Press. Idabor said the slick continued to move toward shore Thursday night, putting at risk birds, fish and other wildlife in the area.
From the Los Angeles Times:
Gasoline Prices Set December Record
The most expensive year ever for gasoline purchases in the U.S. is heading to a close—but not without another dig at motorists' wallets.

Pain levels at the pump rose again over the last week in California and across most of the nation, assuring that 2011 will mark the second year in a row that prices have posted record December highs.

The average price of a gallon of regular gasoline in California hit $3.576, up 2 cents since Dec. 19, according to the Energy Department's weekly survey of service stations. That shattered—by 28.9 cents—the old record of $3.287 a gallon set in December 2007 and was tied in December 2010.

Nationally, the numbers told a similar story. The U.S. average for a gallon of regular gasoline rose 2.9 cents over the last week to $3.258. That was 20.6 cents a gallon higher than a year earlier and 20.5 cents higher than the record high set in December 2007.
Three more reasons, taken from just a few days' worth of news, why America needs to keep pressing forward on renewable energy development.
Iran can't block the sun from shining on solar panels or the wind from blowing on turbines in America. Cars that get better mileage or run on renewable fuels mean we save money at the pump. Less dependence on fossil fuels means fewer environmental disasters like those in Nigeria or in the Gulf of Mexico.
Some say we don't need to support development of more renewable energy in America. Why?
For more information, click here.