Dear President Obama, Vice President Biden, Secretary Moniz, Heather Zichal and Valerie Jarrett,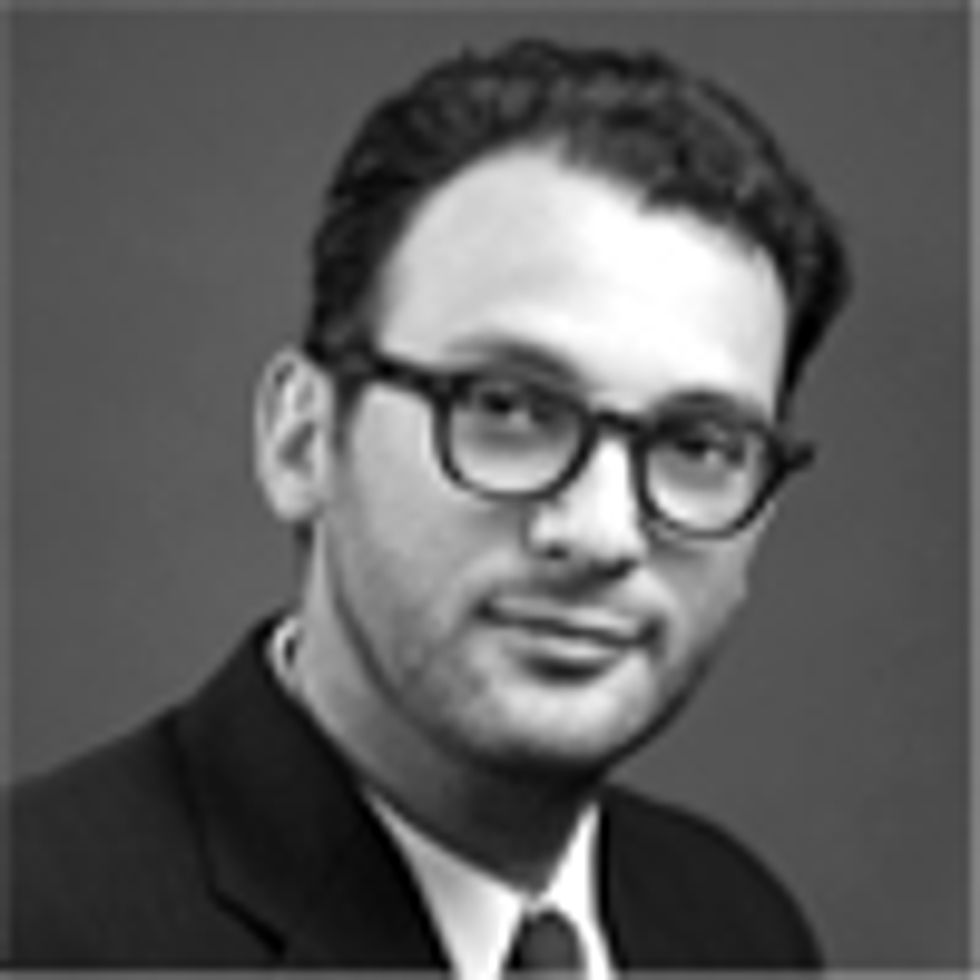 I write to request a meeting with you and families directly impacted by oil and gas drilling and fracking—as documented in Gasland Part II—together with a small group of scientists and engineers who are also featured in the film. We would like to discuss health and economic impacts felt by communities located near the oil and gas fields, share our first-hand stories, and provide you with evidence on rates of well leakage, water contamination, air pollution and methane emissions.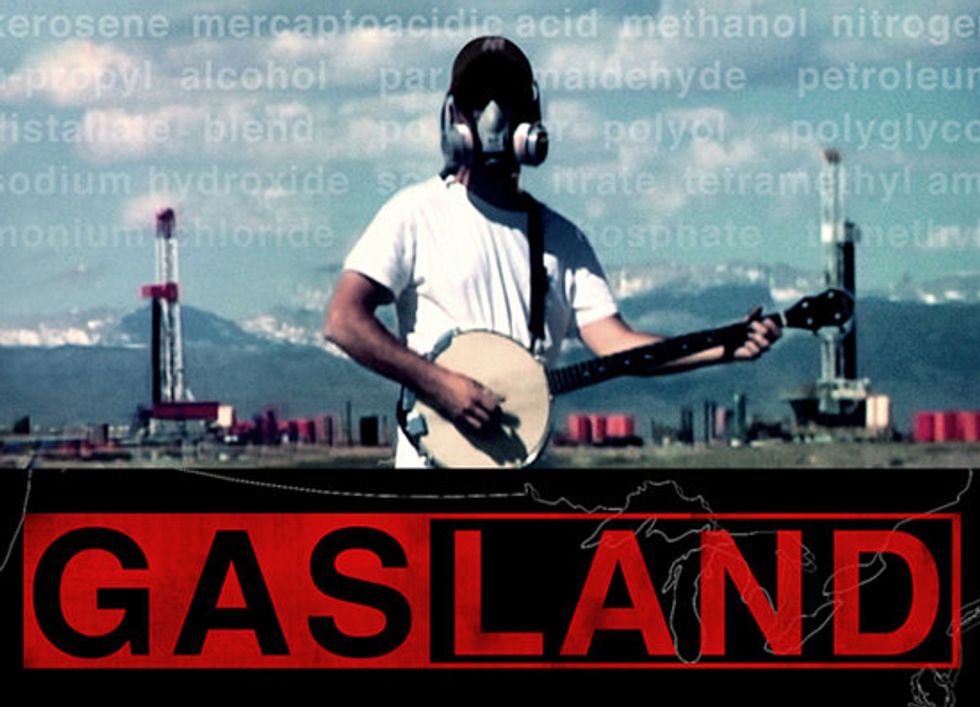 We are aware that your administration has met with the natural gas industry and their representatives and lobbyists many times. We now ask you to meet with us: representatives of those suffering from unconventional drilling and fracking, and members of the scientific community who wish to inform you of the perils of this unprecedented push to drill.
We believe that the natural gas industry has not been forthcoming with your administration about the real effects of drilling and fracking on our water, air, land, climate, public health and safety—and on democracy itself. As such, we seek to discuss with you the dark side of fracking, a perspective that has not yet been presented to you with adequate weight or emphasis.
In 2008, when I was offered a gas lease on my land in the upper Delaware River watershed in Pennsylvania, I decided to investigate the effects of drilling and fracking around the nation. That investigation became the documentary Gasland. While filming, I discovered widespread water contamination, air pollution, methane leakage, land scarring and massive industrialization of previously rural, suburban or urban areas. Most disturbingly of all, I discovered in the gasfields of America people who had lost control of their lives, their communities and their human and civil rights.
Although I had never before made a documentary, Gasland was accepted at the Sundance Film Festival, picked up by HBO, nominated for the 2011 Academy Award for Best Documentary and received four Emmy nominations—winning one for my direction. The film has been aired on television in over 30 countries to an estimated audience of 50 million people.
I have now made a second film, Gasland Part II, which covers a new form of contamination—the capture of our regulatory agencies by the oil and gas industry. I document industry's undue influence on your administration as well as on state and local regulators whose job is to protect the public health and safety. A striking pattern emerges: Time and again, regulators investigating citizens' concerns determine the gas development operation nearby is a clear cause of water contamination, only to walk away after protest from industry reaches an uncomfortable pitch. The film's portrayal of the exclusion of "we the people" from the dialogue about the future of energy in the United States should concern you. Gasland Part II premieres July 8, on HBO.
We thus respectfully request a meeting with you. More specifically, I wish to introduce you to members of seven families from disparate regions across the nation who have all had their lives ruined by drilling and fracking operations. These families are emblematic. They represent thousands of people who have had their basic rights trampled by drilling on nearby properties and by the attendant gas refining and delivery infrastructure. These citizens include—
The Lipsky family in Texas, whose water was contaminated and made flammable by Range Resources;
The Gee family in Pennsylvania, who, after four generations, were forced off their land by a six-well horizontal drill pad built by Shell on a neighboring property;
The Fenton family in Wyoming, who have been battling Canadian drilling giant Encana and who are now suffering health problems from the air and water contamination around their house;
The Tillman family of Dish, Texas, who were forced by polluted air to move from the town that Mr. Tillman was serving as mayor;
The Switzer and Ely familes of Dimock, Pennsylvania, whose water was shown to be contaminated by both the federal Environmental Protection Agency and the Pennsylvania Department of Environmental Protection—only to receive a roller coaster ride of broken promises by both agencies; and
The Bevins family from West Virginia, whose son CJ was killed on a drilling pad in New York as a result of an unsafe drilling site, and whose campaign has helped alert the country that workers in the oil and gas industry are seven times more likely to die on the job than workers in other industries.
In addition, I would like you to meet with the scientists in the film: Dr. Tony Ingraffea, Dr. Robert Howarth and Professor Mark Z. Jacobson.
Dr. Ingraffea from Cornell University, a former oil and gas industry researcher, will explain how the industry is incapable of ensuring the integrity of wells being drilled and how the industry's own science shows that wells are leaking at high rates, contaminating our country's precious groundwater. Dr. Howarth, also of Cornell, will describe how the release of methane, one of our most potent greenhouse gases, into the air from fracking and natural gas production render the use of fracked gas even more deleterious to the climate than burning coal. Professor Mark Z. Jacobson, director of Stanford University's Atmosphere and Energy Program, will explain that there is a way forward for America that is free of fossil fuels. As he and his colleagues have documented in a groundbreaking study, wind, water and solar resources available to us right now make it possible for our nation to claim true energy independence and protect the health and safety of the generations to come.
America has been forever changed by the sense of grassroots collective drive that your election in 2008 instilled in us as a nation. The grassroots movement that has sprung up across the country and across the world against fracking has all the enthusiasm, positivity, sense of history, endurance and resolve as the one that elected you our President. When speaking to your grassroots campaign staff in 2012, you reminded them that the only way to fight the enormous influence of corporate cash and power in the election was the strength of "neighbor talking to neighbor," of communities coming together to fight for what is right. That is exactly what the grassroots movement against fracking is made of: people fighting for their communities locally, with an eye on the bigger global challenges ahead. Above all, we are a movement of people, not corporations; we are a movement of neighbors who care deeply about the places we live and about this country as a whole. We believe that it is your desire to put the people's interests at the forefront of your political message and it is in this spirit that we ask you to meet with us.
President Obama, we support you. We support your earnest desire to fight climate change, but the science shows that your embrace of natural gas will undermine everything you are trying to accomplish in your plan. And the violation of health and property rights that inexorably accompany drilling and fracking operations undermines any claim of energy independence.
We urge you to meet with us as you have met with the gas industry. We are on your side. We do not wish to see your legacy inscribed by fracking chemicals in the ground, high levels of emissions and pollution in the air, ruined families, broken shards of the American dream and the terror felt by millions as the drilling industry descends on lands in 34 states. Do not let your legacy be a switch from coal to gas, a Pyrrhic victory, an exchange of one form of climate-killing pollution for another that, over its entire lifecycle, is just as calamitous. Instead, ground your energy policy in careful science and let your legacy include hearing the people out.
In the name of fairness and democracy, we implore that you meet with us, as you have met with the oil and gas industry.
We look forward to your reply. Thank you for considering this request.
Visit EcoWatch's FRACKING page for more related news on this topic.
--------
SHARE YOUR THOUGHTS BELOW: What would you like to share with President Obama about fracking?
--------

Gasland was about people lighting their water on fire. Gasland Part II is about the oil and gas industry lighting our democracy on fire.
And like a scene from our film, last week we saw another example of the toxic influence they have on our democracy when our President doubled down on natural gas in his climate speech.
We applaud the President for taking on climate change, but he's got the message wrong. Fracked gas is not the solution, it's part of the problem.
Next Monday, we'll have a chance to get the right message out, but we can't do it without you. We need your help to get the right message to everyone, from people living in your community all the way up to the President.
So here's the plan:
1. Host a watch party. Invite friends and neighbors over to watch the film, so they will be educated on the issue and as passionate as we are about stopping fracking.
2. Join me on a national strategy call. Right after the movie I am holding a national Q & A and discussion to talk about how we can make sure the right message gets out. To participate, call 559-726-1200 and enter code: 776632.
3. Make a donation. Your dollars will be used to fight the frackers in New York, Illinois, Texas, California, and everywhere in between. Literally, that is what the donations are used for: to fund staff and projects that educate and inform people about the dangers of fracking.
I don't know about you, but I'm tired of hearing my President read natural gas talking points, and seeing the fossil fuel industry have more influence on my government than I do as a citizen.
I won't sit by and watch our democracy burn. On Monday, July 8 at 9 p.m. EST on HBO, I'm going to get the right message out and I hope you'll join me.
Visit EcoWatch's FRACKING pages for more related news on this topic.
——–

EcoWatch Daily Newsletter
Watch The Daily Show's John Oliver interview Gasland Director Josh Fox on his new film, Gasland Part II, which elaborates on the government's role in promoting the fossil fuel industry's practice of hydraulic fracturing (or fracking) for natural gas and oil. Exposing the grave warning signs coming from U.S. "energy sacrifice zones," Fox warns of the systemic corruption with regard to our regulatory agencies and industry influence. He also discusses the technical and engineering problems of the fracking process and the effects of methane emissions being worse for climate change than coal. Gasland Part II will debut nationally on HBO, Monday, July 8 at 9 p.m. EST.
Visit EcoWatch's FRACKING page for more related news on this topic.
——–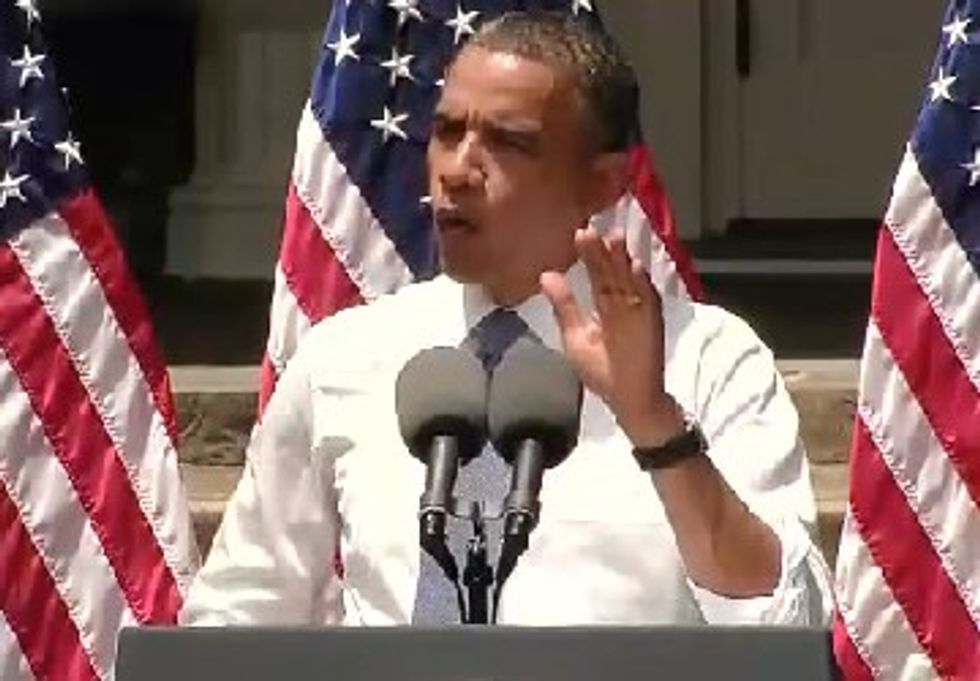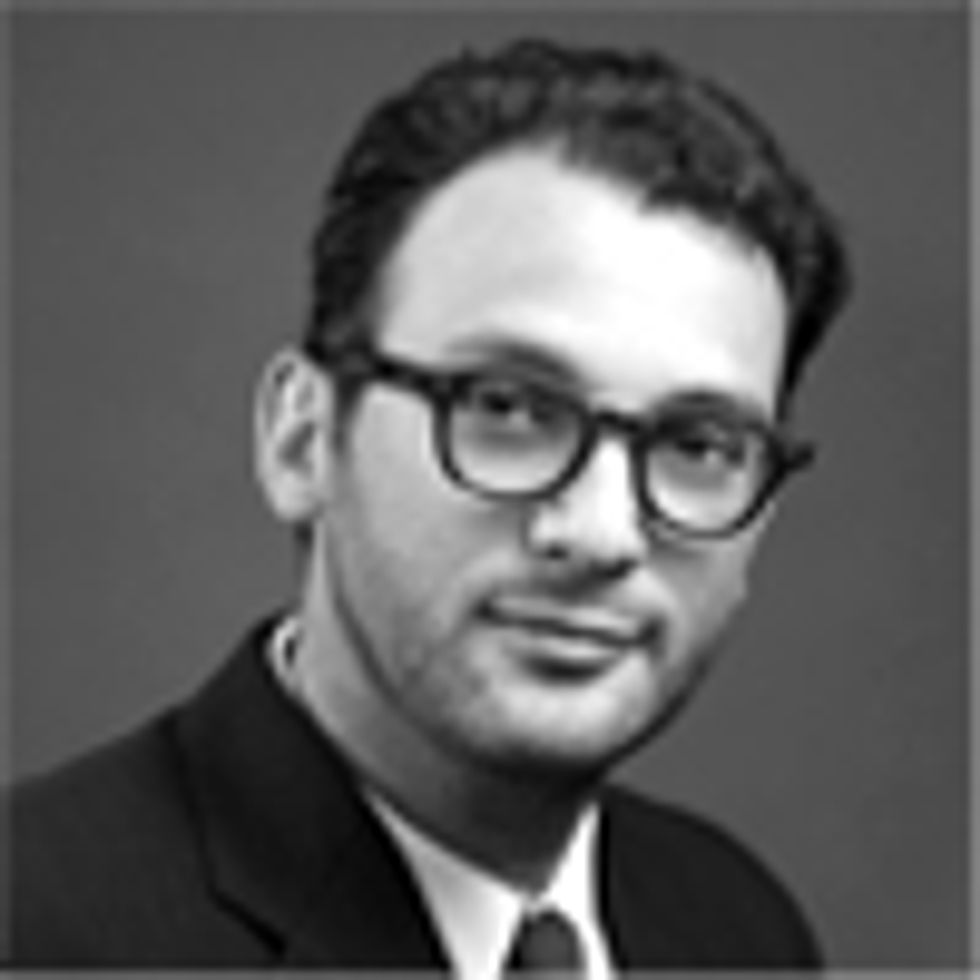 It's amazing to watch the bully pulpit, with all the power of this president's ability to command words, focus on the greatest crisis of our generation. I applaud the President for tackling climate change in his speech today. It's the most important issue we face. Reducing coal pollution, increasing energy efficiency, stimulating more renewable energy—it's about time. Especially because Dr. Hansen and other climate scientists have shown that time is running out.
However, all the good that President Obama will do with his reductions in CO2 from power plants will be undone by his embrace of fracked gas. It is clear that he does not have the right information on fracked gas. His administration has allowed the gas industry to influence far too much of this process. In March, the President called a meeting to discuss his pending climate plan. The group of 14 energy-industry leaders—nine were CEOs of energy companies—included the head of the oil and gas giant Anadarko; Southwest Gas; Edison Electric Institute; FedEx, which pushes a switch to gas vehicles; and former Colorado Gov. Bill Ritter, a longtime booster of gas.
 
As a result, this plan has become a wholesale endorsement of increased natural gas use in America and abroad. For all the correct emphasis on the dangers of climate change, the plan is: frack now, frack here and frack all over the world. Fracked gas isn't a bridge fuel—it's a gangplank.
The President's Climate Action Plan says methane is 20 times more powerful a greenhouse gas than carbon dioxide (CO2). This is incorrect, it's far more than that—for the first 20 years, methane is 80 to 105 times more powerful, than CO2 as a warming agent in the atmosphere. This means you need between 80 to 100 pounds of CO2 to equal the warming potential of 1 pound of methane. So even limited methane leaks from fracked wells (not to mention compressors and pipelines) can make fracked gas worse for climate than coal. And the leaks aren't minimal or easily solvable. And methane is leaking like crazy. A series of peer reviewed studies have now put the leakage rates at between seven and 17 percent. Above one to three percent, the science tells us that developing fracked gas is worse than coal for the atmosphere.
 
Additionally there is the large problem of water contamination from drilling and fracking. A large percentage of the wells leak—as industry's own documents and other studies show. These documents come from drilling giant Schlumberger, Archer Oil & Gas, Southwestern Energy and Society of Petroleum Engineers, to name just a few. A leaking well can't be prevented, and it can't usually be repaired thousands of feet below the earth. The great pressures under the earth, shrinkage, vibrations from nearby drilling, temperature changes—these all crack the cement that protects the well from leakage.
 
Coal is abhorrent. Coal production and use needs to be curtailed immediately, no new coal plants should be built and those that exist now need to be shut down. But the same is true for natural gas fired power plants. We do not want to see greenhouse gas emissions go down in the coal sector at the power plants only to rise from leaking gas in the gas fields, in the transmissions systems and the delivery systems in our major cities.
 
I'm glad the President is going to study methane leakage—what he will find will make fracking impossible. See Gasland Part II if you want to see huge clouds of methane billowing out from fracked wells. It airs on HBO July 8.
Exporting fracked gas is even worse. It takes more energy to convert the gas to liquid for shipment, negating any greenhouse advantage even more. And meanwhile, with the high percentage of well cement that cracks and leaks, and no way to prevent it given the pressures under the earth, the President's plan will ruin drinking water for many families without any climate advantage. What's the sense of that?
 
I am glad the President is increasing energy efficiency investments. But the scale could be so much larger. We could save far more energy than we will ever produce with fracking by just insulating all the buildings in America. This will create far more jobs than fracking, and save consumers money forever. Let's do this instead of fracking hundreds of thousands of leaky wells in populated areas.
The President should meet with the families whose lives have been ruined by fracking, as depicted in Gasland Part II. He should meet with Dr. Tony Ingraffea of Cornell and other long-time oil and gas experts not currently in the pay of industry to learn the truth. We respect his sincere desire to do something about climate change. Fracking for gas will not help and it may just make the accelerate climate change beyond the current status quo.
Visit EcoWatch's FRACKING page for more related news on this topic.
——–
Sign the petition today, telling President Obama to enact an immediate fracking moratorium: