This website uses cookies to ensure you get the best experience while browsing it. By clicking 'Got It' you're accepting these terms.


The best of EcoWatch, right in your inbox. Sign up for our email newsletter!
Pexels
By David Mizejewski
Want to help bees?
Celenabeech / Getty Images
By Brian Barth
A select number of "cool-weather crops," mainly greens and root vegetables, thrive when planted in mid to late summer.
EcoWatch Daily Newsletter
If you live in a high precipitation area, perhaps you've installed a lovely rain garden. But what's a good landscaping choice for no rain at all?
Several regions of the U.S. are experiencing record droughts, from the shrinking Colorado River basin to megadroughts in California. 
While we have no choice but to wait for rainfall whenever it comes, how we respond to this crisis is up to us—for example, investments in water efficiency. What is a sound option for our lawns and yards?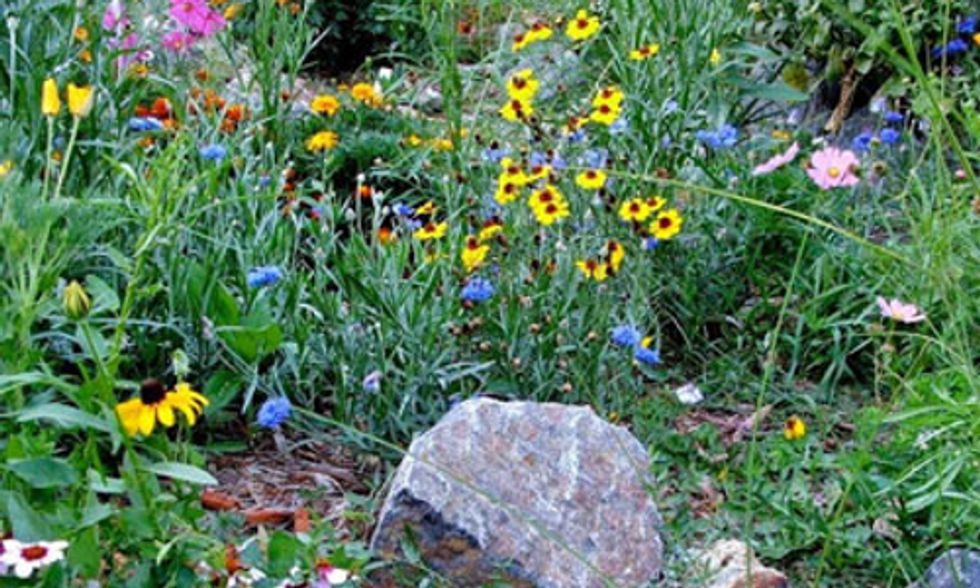 A lush garden that conserves water? Photo credit: Planet Natural
Enter xeriscaping.
Xeriscaping is a landscaping technique that conserves water. The word is a combination of xeros, the Greek word for dry, and scape, meaning scene. While dry landscaping may sound unappealing to some, xeriscapes are not just dusty rocks and thorny cacti, but a combination of elements in a landscape that are locally appropriate and water conserving. Watch this video from GreenCO to see why it's not a garden but a system—and one that can be colorful and lush.
Xeriscapes exist in nearly all states and can reduce water used for landscaping by 60 percent.
To visualize how much water can be saved, check out this graphic presented by the city of Albuquerue, NM.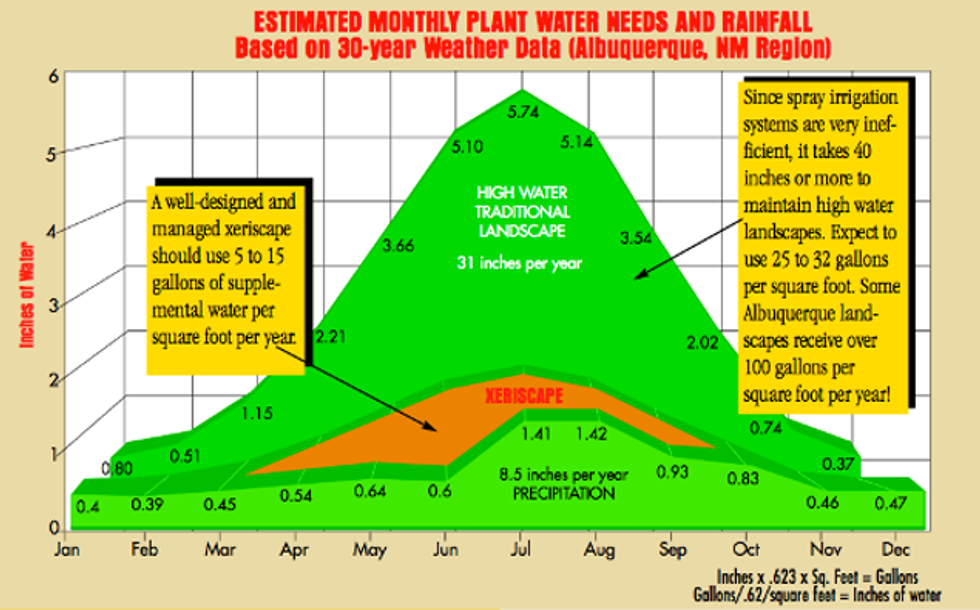 The landscaping system is based on the following 7 principles:
Planning and design

Soil improvements

Efficient irrigation

Plant zones

Mulches

Turf alternatives

Landscape maintenance
When designing your landscape for water-efficiency, be sure to choose plants that are defined as low water use or drought tolerant for your area. To search for native plants for your xeriscaping needs, visit the U.S. Environmental Protection Agency's WaterSense database, searchable by state, to find lists for your area.
Once you have selected your natives, follow these 10 steps for a healthy xeric plant:
 Select the right plant for the right spot

Dig the right size hole

Amend the soil

Carefully remove plant from container

Separate matted roots

Place plant and backfill the hole

Give the plant a good soaking

Mulch it

Use efficient irrigation

Maintain your xeriscape
 Have you tried xeriscaping in your yard?
It's not just fancy chefs that can use flowers to add a little color to a meal; you too can grow your own edible flowers at home. In fact, while you may find edible flowers on sale at a farmers market every now and then, there's nothing like walking into your garden and picking them fresh.
[blackoutgallery id="334147"]
Just like with eating anything wild, when it comes to eating flowers, make sure you know what you're consuming. The easiest way to do that is to plant the flowers yourself.
From nasturtiums to violets, these 11 edible flowers will make a nice complement to any garden—and enjoy a few ideas of how to use them.