This website uses cookies to ensure you get the best experience while browsing it. By clicking 'Got It' you're accepting these terms.


The best of EcoWatch, right in your inbox. Sign up for our email newsletter!
By Dave Cooke
Every few years, the Union of Concerned Scientists takes a look at the auto industry's emission reduction progress as part of our Automaker Rankings series of reports.
This year's analysis, based on model year (MY) 2017 vehicles, shows that the industry has once again reached the lowest levels yet in both smog-forming and global warming emissions from new vehicles, despite the fact that many off-the-shelf technologies are deployed in less than one-third of all new vehicles. Unfortunately, this record-setting trend in progress also shows some indications of slowing down, with Ford and Hyundai-Kia showing no progress towards reducing global warming emissions, and Toyota actually moving backwards.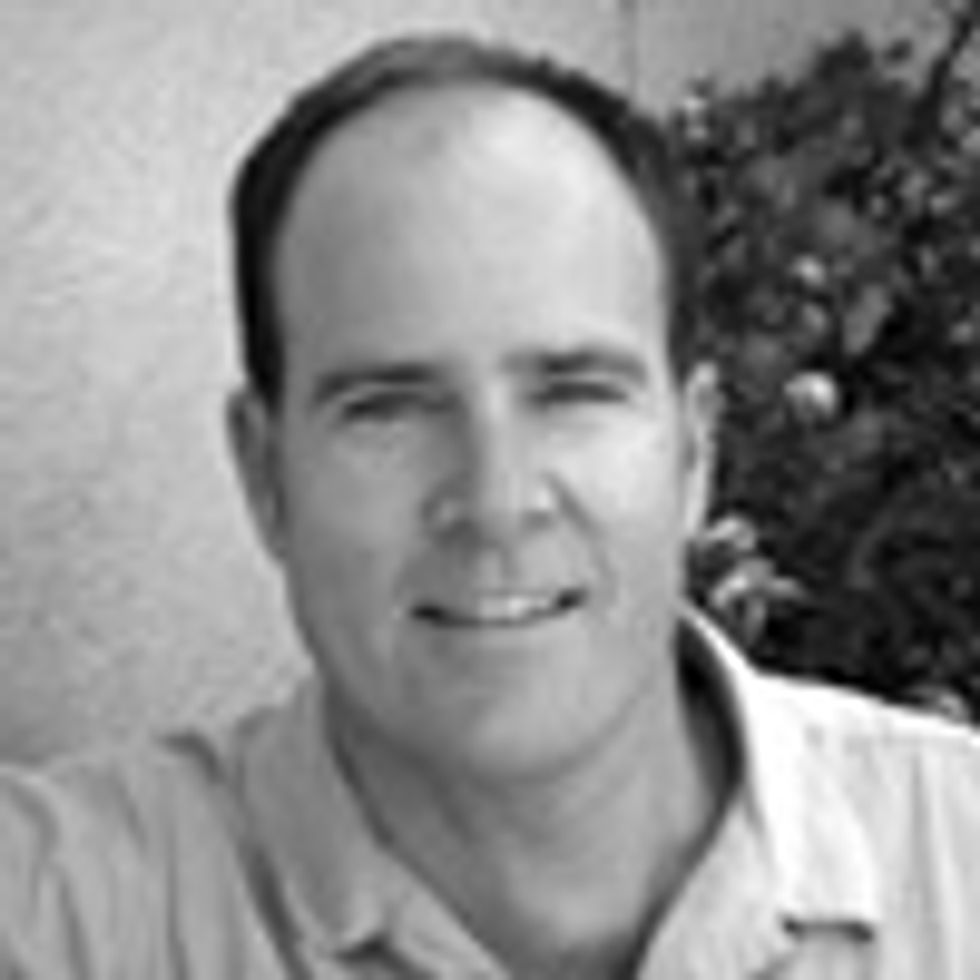 Seven years ago this month, while I was at Rainforest Action Network, we were working with several hundred California residents who were fighting to prevent their electric cars from being seized, crushed and sold for scrap. These vehicles were fully functioning, economical and, because they were electric, didn't use a drop of gas. Yet they were being pulled off the roads by major automakers—over the objections of the people who loved driving them. We didn't save all those cars back in 2005, but we did see more clearly than ever that if we want to move America beyond oil, then we need to jump-start the American auto industry.
Fortunately, times have changed. Today, I testified at an U.S. EPA hearing in San Francisco to support proposed standards that would raise vehicle efficiency to 54.5 miles per gallon, with electric vehicles as one of the primary ways to meet this goal. Here's my brief testimony....
Good morning, everyone. Welcome to California. I'm Michael Brune, executive director of the Sierra Club. The Sierra Club is our nation's largest and most influential grassroots environmental organization. We were founded by John Muir, who sought to defend Yosemite Valley and help create and expand Yosemite National Park. Today, nearly 120 years later, the Sierra Nevada range—like every other ecosystem in America—is suffering from the impacts of climate destabilization. It's just one reason why these standards are so important.
I want to thank EPA and NHTSA for the opportunity to testify today. I appreciate the incredible amount of work you and your staffs have put in along with California's Air Resources Board to make these historic standards possible.
I'm here today because our dangerous addiction to oil is threatening our quality of life by draining our wallets at the gas pump, polluting our air, and devastating our climate. Every day, we send nearly $1 billion overseas for foreign oil—wasting money that should be fueling American innovation and investment in growing industries like clean energy. Our oil addiction fuels the climate disruption that is increasing the number and intensity of severe droughts and devastating storms. It also puts our troops at risk around the world, and our families' health and security at risk here at home.
That's why these new fuel efficiency and carbon pollution standards for new cars and light trucks are such a big deal. President Obama's proposal to double the efficiency of America's cars and light trucks is the biggest single step we've ever taken to move America beyond oil. In 2025, American families will get to buy cars and light trucks that average 54.5 miles-per-gallon, and emit no more than 163 grams per mile of carbon pollution.
That's a big win for all Americans. To put this in perspective, the average family buying a new car in 2025 will save more than $3,500 at the pump—even after paying for fuel-saving technology. In 2030, Americans will use 1.5 million fewer barrels of oil every day, the same amount we imported from Saudi Arabia and Iraq in 2010, and cut carbon pollution by an amount equivalent to shutting down 72 coal-fired power plants for a year.
The shift we have seen over the past few years in our auto industry is worthy of recognition. The United Auto Workers—the backbone of the American manufacturing industry—strongly supports these standards, as do Ford, GM, Chrysler, and the other major automakers. The industry is already enjoying a rebound, with new jobs in Michigan and across the Midwest; by 2030 these standards could create nearly half a million jobs across the country.
Here in California, we've been paving the way for cleaner cars for nearly a decade. I'm proud to live in a state that has led the nation in cutting pollution from cars—from the pollution that compromises our health and our right to breathe healthy air to the pollution the threatens our climate. California pioneered the first-ever tailpipe standards for greenhouse gases, putting its authority and the Clean Air Act to work. It took years of litigation and 13 other states joining our state's clean cars program before we finally created the momentum at the national level to raise the national standards that had been stuck since the 1970s.
For more than twenty years, the Sierra Club and its members have pushed for stronger fuel-efficiency standards that will help America break its oil addiction. Already more than 20,000 of our members have sent in their comments, and more than a hundred of our members have testified at these hearings. We are committed to help educate members of the public about the benefits of buying the most efficient vehicle that meets their family's needs. The Sierra Club will also continue working to ensure that all Americans have more and better transportation choices—by making walking and biking safer and increasing our access to transit.
As a father of two young kids, I'm relieved to know that the cars they'll drive in the years to come will use much less oil and emit less pollution. The reality is, these standards are strong, and they need to be stronger. Dirty oil pollutes our air, our water, and our atmosphere. And as we've seen over the past couple of elections, Big Oil cash pollutes our democracy. We look forward to working with President Obama, along with your agencies, to ensure that the Administration finalizes strong standards this July that will deliver the strongest possible benefits to American families and workers through 2025 and beyond. Thank you.
I had my say today, but you can still tell the U.S. EPA and NHTSA what you think about stronger fuel economy standards here.
EcoWatch Daily Newsletter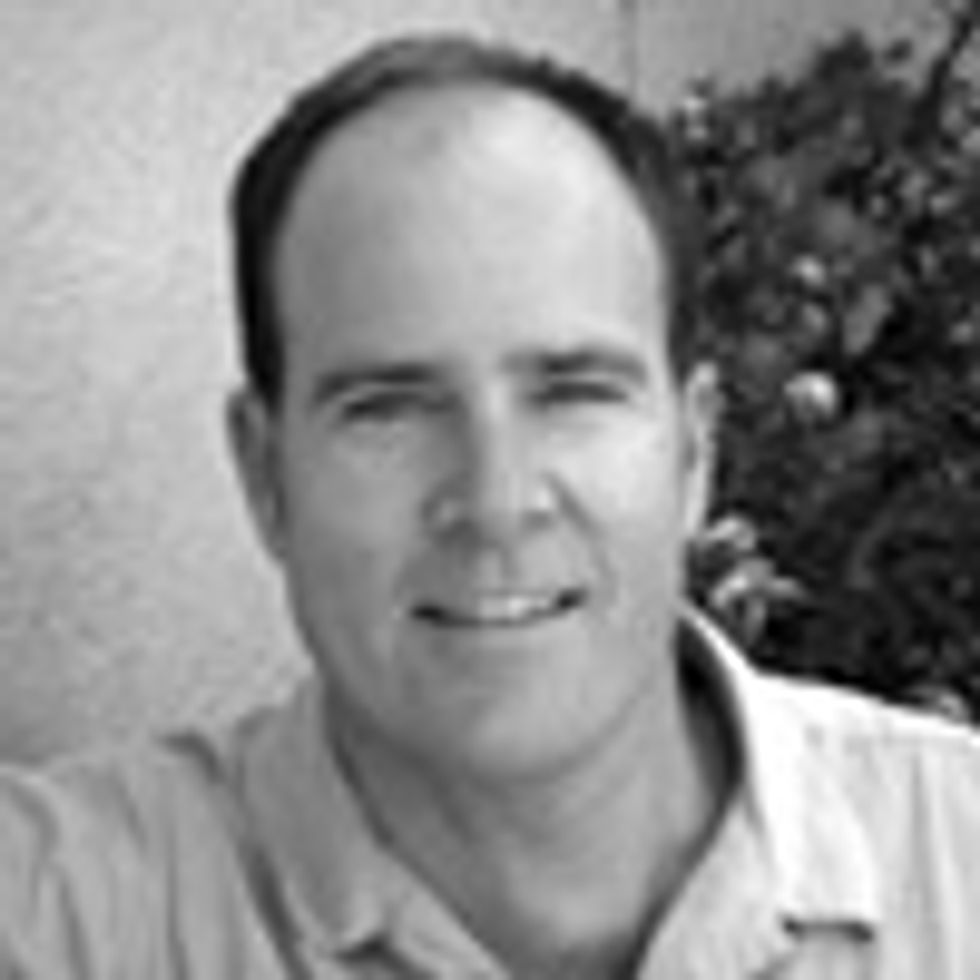 We haven't even made it out of January, but 2012 is already shaping up as a watershed year in the fight to end our addiction to oil.
The big news, of course, was President Obama's decision not to approve the Keystone XL tar sands pipeline. It was politically brave on the president's part, but it's also a huge symbol of the growing recognition that what's good for Big Oil has nothing to do with what's good for America and that the sooner we can separate oil and state, the better.
It's not just environmentalists who understand this—it's everyone from labor (the United Steelworkers, United Auto Workers and Transport Workers unions were just some of those that opposed the pipeline) to Nebraska ranchers to young people concerned about reckless climate-disrupting carbon pollution.
So kudos again to the Obama administration for standing up to intense pressure from what is still the wealthiest industry on the planet.
It's fantastic that we've stopped what once looked like an unstoppable pipeline, but let's not forget that if we really want to move our country beyond oil, we need to do more than just stop bad things—we have to move forward on good things, too. Fortunately, this year the Obama administration also plans to make one particularly good thing happen: setting a new average fuel-economy standard of 54.5 mpg for cars and trucks by 2030.
That translates to using 1.5 million fewer barrels of oil per day by 2030—as much oil as we imported from Saudi Arabia and Iraq combined last year. The cumulative amount of carbon pollution eliminated would be a staggering 6 billion metric tons over the life of the program—the equivalent to one year of current U.S. CO2 emissions. It will be the single biggest thing any nation has done to address climate pollution—and the biggest step yet toward moving America beyond oil.
On Tuesday, Jan. 24, I'll be among those speaking in San Francisco at the third and last of three public hearings on the new fuel standards (the others were in Detroit and Philadelphia). The public's invited, so come if you can. If you can't be there, you can comment online, instead.
Detroit was a fitting venue for a hearing because these new standards are enthusiastically supported by not just consumers and environmental groups but also by autoworkers and automobile manufacturers (thirteen of them, including the Big Three). In fact, the Sierra Club will be holding a press event and rally across the street from the San Francisco hearings at the Longshoreman's Hall (400 North Point St.). If you're in the Bay Area, join us at noon. Lots of our partners in labor, public health, and consumer protection will be there, and we'll have a few electric vehicles and super high-efficiency vehicles, as well as some special guests from city government.
Of course, many battles lie ahead—Big Oil won't give up easily and still has plenty of political clout. But it's hard not to feel optimistic on the heels of a huge victory and the verge of a historic breakthrough.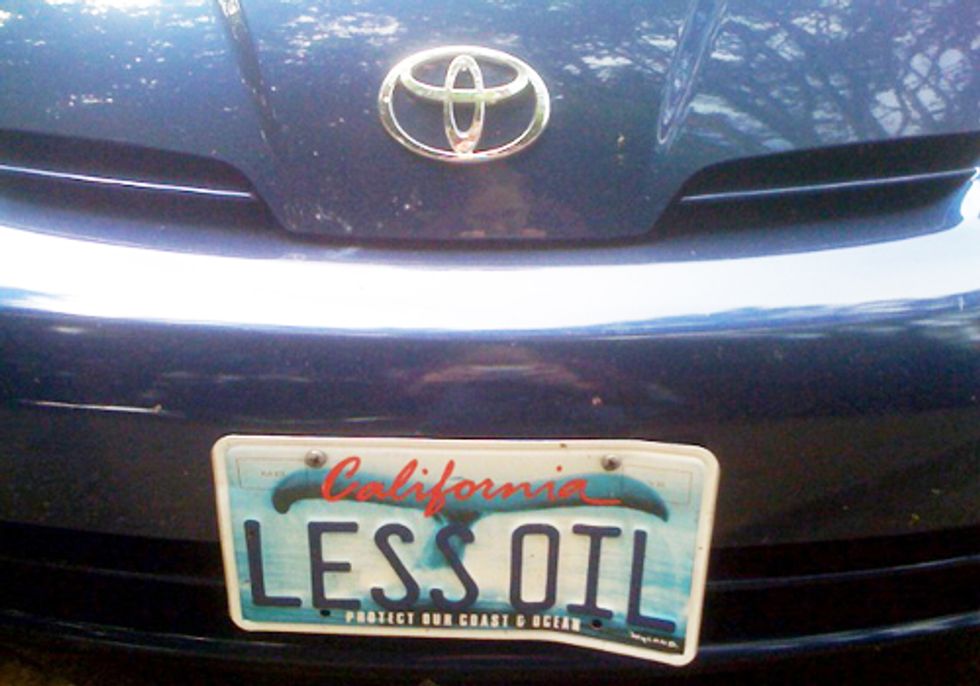 On Jan. 17 in Detroit, the headquarters of major U.S. automakers, the U.S. Environmental Protection Agency (EPA) and U.S. Department of Transportation (DOT) held public hearings on a landmark and broadly supported proposal to provide cleaner, more fuel efficient cars for America.
The hearing is the first of three that will allow for public input on proposed fuel efficiency and greenhouse gas emissions standards for model years 2017-2025 passenger vehicles. Hilary Sinnamon will testify in favor of the historic proposal for Environmental Defense Fund (EDF).
"Cleaner, more efficient cars are a triple play for Americans," said Sinnamon. "They'll help reduce our dependence on imported oil, save families money at the gas pump, and reduce dangerous air pollution. This is an opportunity to improve both our economy and our environment in one step; that's why the auto industry, labor unions and environmentalists are all supporting it."
You can read Sinnamon's full testimony here.
The proposed standards call for fleet-wide average performance comparable to 54.5 miles per gallon, or 163 grams per mile of carbon dioxide, by model year 2025.
Together with the model year 2012-2016 clean car standards finalized in 2010, the light duty fuel efficiency and greenhouse gas program is expected to reduce oil consumption by an estimated 12 billion barrels, cut heat-trapping carbon dioxide pollution by over 6 billion metric tons, and provide $1.7 trillion in national fuel savings over the life of the program.
America's fleet of cars and light trucks now consumes more than 360 million gallons of fuel per day and emits about 20 percent of U.S. greenhouse gas pollution. Under the new standards, we will reduce our oil consumption by an estimated 2.2 million barrels a day by 2025—more than our daily 2010 oil imports from the entire Persian Gulf.
The new standards will also put money back in consumers' pockets. Based on the projected fuel savings from the proposal, owners could save more than $4,000 over the life of their new car or truck. Those fuel savings will offset higher vehicle costs in less than four years, and consumers who buy a vehicle with a typical five year loan will see immediate savings of about $12 a month.
The proposal already has broad support from such widespread groups as auto manufacturers, United Auto Workers, small businesses, American consumers, veterans and military groups, economists, and environmental advocates—including EDF.
For more information, click here.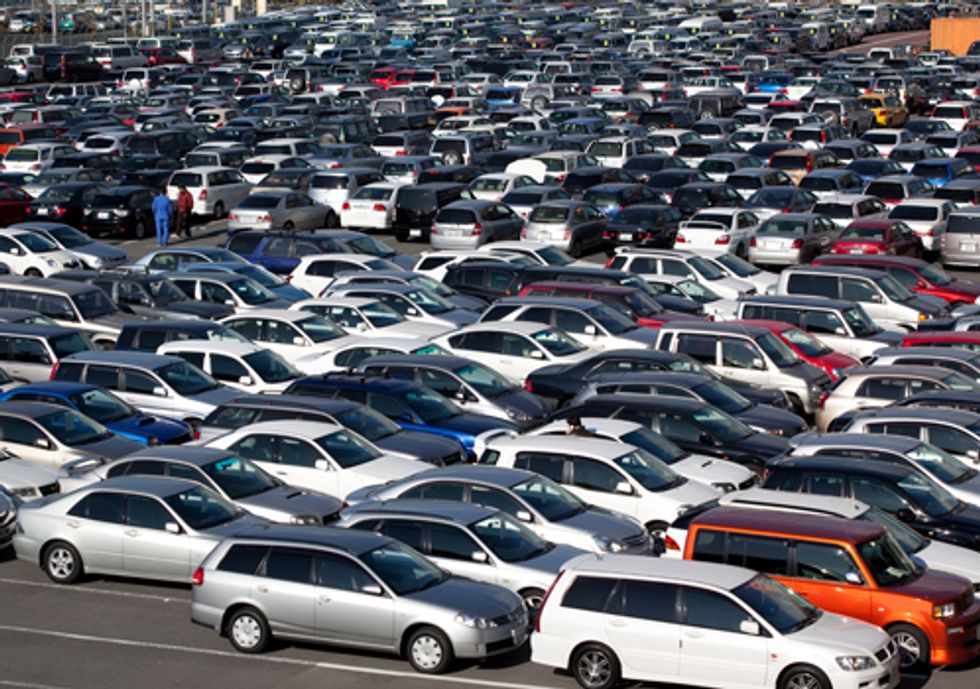 Today, cars and trucks are nearly everywhere. In the U.S., there are more automobiles than there are licensed drivers to drive them.
Altogether, the planet is home to more than a billion vehicles of all sorts, and experts predict that by 2020 there will be more than two billion, of which half will be automobiles.
Smog, carbon pollution and oil dependence
These cars and trucks, as helpful as they are in moving people and cargo, also create a range of environmental challenges. In the U.S., on-road vehicles contribute about a third of the country's smog-producing air pollution. The transportation sector is responsible for approximately 27 percent of America's greenhouse gas emissions.
It is also a leading cause of America's dependence on oil and consumes about 70 percent of the oil we use in this country. More than half of that is consumed by cars and trucks.
Threat to water and wildlife
Vehicles also contribute to water pollution through the oil and other fluids they leak onto roadways—fluids that inevitably wash off into storm drains, rivers and bays.
The nearly 4 million miles of public streets and highways in this country have eaten into wildlife habitat, and where wildlife still exists, those roads create migration impediments and hazards.
One survey found 21 listed threatened species were under greatest threat from road impacts.
Our goal—to make engines cleaner and safer
Our challenge is to find solutions to make those cars and trucks and other vehicles less polluting, and the way we use them less damaging to the planet.
Take action
What will it take to cure our dangerous and unhealthy addiction to oil and reduce the threat of runaway global warming?
Stronger fuel economy and greenhouse gas standards for American cars and trucks are essential—and your email right now to the Obama administration supporting their landmark new standards for cleaner cars and trucks can help us all take a huge step forward.
Public comments are due by Feb. 13. Take action today—stand up for better gas mileage, less oil and a safer climate future.
Thank you for your activism and support.
For more information, click here.