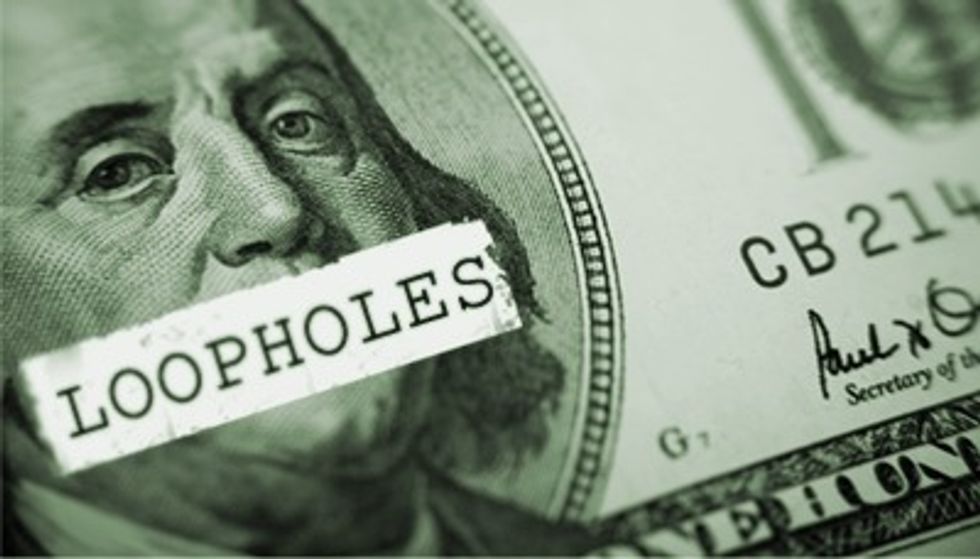 Fracking is now responsible for 90 percent of domestic oil and gas production, with thousands of wells popping up across the nation. The number of wells is expected to skyrocket during the next two decades.
The Resource Conservation and Recovery Act (RCRA) of 1976 requires the safe disposal of solid waste and hazardous materials. In 1980, RCRA was amended to exempt waste from the production and development of oil and natural gas ("exploration & production" waste), and so these fracking wastes are not considered hazardous as a result.
Today, U.S. Rep. Cartwright (D-PA) introduced the Closing Loopholes and Ending Arbitrary and Needless Evasion of Regulations (CLEANER) Act. The legislation aims to eliminate a hazardous waste exemption that was added onto the RCRA in 1980. That amendment, which exempted oil and gas companies from having hazardous waste disposal standards, would be removed under the CLEANER Act.
Rep. Cartwright explained:
Under current federal law, oil and gas companies do not even have to test their waste to see if it is toxic, leaving us with no way of knowing what is being disposed of and how it is being treated. It is time oil and gas companies comply with existing minimum standards and oversight. RCRA is meant to protect the public and the environment from hazardous waste. Toxins pose health and environmental risks no matter what industry produces them. It's time to hold oil and natural gas producers to the same standards that other industries have complied with for over 30 years.
Today the task of regulating disposal of these wastes is currently left to states, with mixed results. For example due to numerous complaints in Ohio, the U.S. Environmental Protection Agency (EPA) is conducting an investigation of the Ohio Department of Natural Resources who is responsible for issuing disposal permits for these wastes to be injected underground in Ohio. The Columbus Dispatch recently reported that Ohio injected more than 14 million barrels of fracking waste into disposal wells in 2012, and more than 8 million came from other states.
In addition, Kathryn Hanratty, director of water affairs for the People's Oil & Gas Collaborative- Ohio, stated:
Many communities in Ohio are allowing spreading of oil and gas waste products on roads for dust control assuming that some government authority must have tested them and deemed them safe. However, this waste is not tested and it is very likely to run off into our streams and lakes. We hope that our U.S. Representatives such as Representative Joyce and Ryan will cosponsor this legislation to ensure protection of our water and the health and safety of the people of Ohio.
Visit EcoWatch's FRACKING page for more related news on this topic.
——–
EcoWatch Daily Newsletter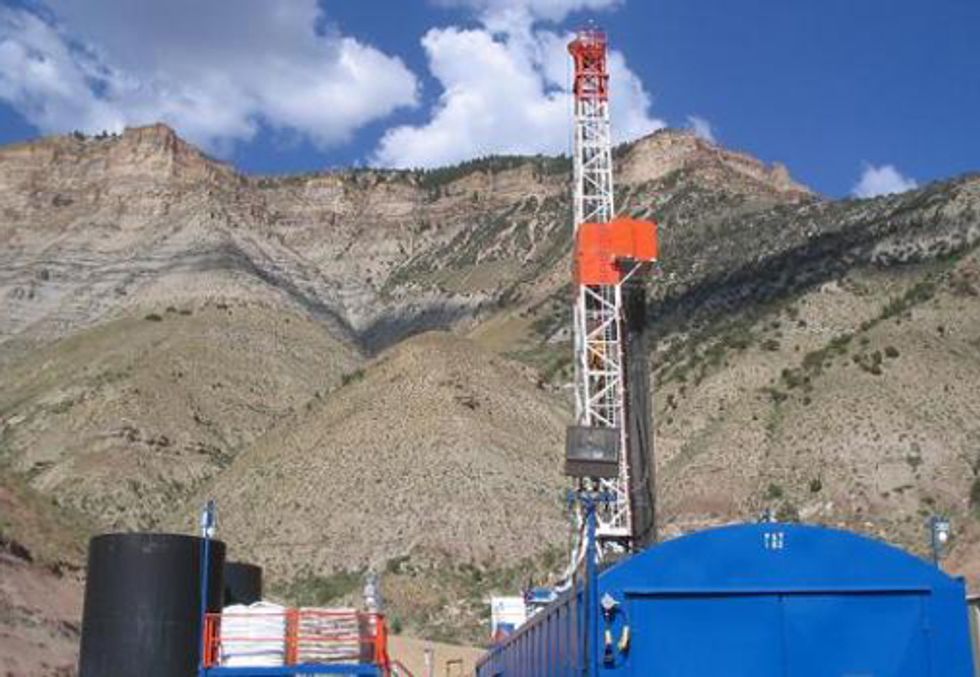 By Gary Wockner
First, the good—A few weeks ago, the state of Colorado passed the strongest rules in the U.S. for publicly disclosing what cancer-causing and other types of chemicals are used in oil and gas fracking. In a ground-breaking and intense set of negotiations between oil and gas companies and environmentalists, frackers are now forced to publicly disclose when they are fracking and what chemicals they use in fracking.
This disclosure gets at two very serious concerns posed by fracking. First, when fracking pollution occurs in groundwater, in streams, or on land, the public should be able to connect that pollution back to the fracking chemicals that caused it. Second, it will allow landowners to test their wells and groundwater prior to fracking, and then re-test after fracking to check for fracking pollution.
Importantly, the new rules substantively removed the "trade secret loophole" that was proposed in the original version of the rules that would have allowed frackers to not disclose the names of the chemicals in fracking fluids by saying those chemicals were "trade secrets." Led by attorneys from Earthjustice in Denver, the environmental community held its ground against this ridiculous exemption.
Thank you industry leaders, Gov. John Hickenlooper and environmentalists for passing these new rules.
Now for the bad—These new rules do nothing to stop or slow down fracking, do nothing to address the fracking pollution that's already occurred, and do nothing to directly protect water, land, wildlife or people from oil and gas pollution and fracking. These rules simply allow the cancer-causing chemicals to be named and tested for after the poisoning and pollution may have occurred.
Obviously, there's still a long way to go to protect Coloradans from fracking. What, at an absolute minimum, needs to happen next?
First, like the laws passed a few years ago to protect Coloradans from in situ leach uranium mining, oil and gas companies and frackers should be required to prove that they have not polluted or poisoned your property and should be required to pay for long-term groundwater monitoring. If a company is injecting cancer-causing chemicals into the ground on your property, why should you have to pay for the expensive groundwater and lab tests? Frackers should pay to prove that your land and water is clean and protected, not the other way around.
Second, the industry should be required to better manage fracking chemicals, drilling water and fracking wastes so that pollution and poisoning does not occur.
For example, in Weld County alone, which has more active oil and gas wells than any county in America (almost 18,000), public documents on the Colorado Oil and Gas Conservation Commission's (COGCC) website reveal that there have been more than 1,000 spill incident reports, more than 800 notice of alleged violations, and hundreds of public complaints associated with oil and gas drilling and fracking. Pollution and poisoning water and land are occurring—much of that due to mistakes that involve spilling frack fluids, improperly handling drilling wastes, and improperly lining waste ponds.
Third, far more mechanical integrity tests by state regulators should occur on drilling and fracking jobs in Colorado. Again, public COGCC documents reveal that of the nearly 18,000 wells in Weld County, there have only been 232 tests reported by state regulators to make sure the well casing is intact so that fracking chemicals cannot migrate back up the bore hole.
Fourth, the oil and gas industry needs to collect and publicly disclose the amount of water they use for drilling and fracking and the source of that water. All of Colorado has very serious water supply and river protection problems already—though likely in the billions of gallons per year, the amount of water used in fracking is still relatively unknown as is the source of that water as drilling and fracking continue to march across the landscape slurping up farm, city and river water.
Finally, the ugly—The director of COGCC has recently been quoted as saying that the "first line of defense" against the threat of drilling and fracking pollution is to maintain the "integrity of the wellbore" to make sure fracking chemicals do not migrate into groundwater.
I completely disagree.
The first line of defense against the threat of drilling and fracking pollution is to aggressively switch to a clean energy economy. Remember those words—"clean energy?" They were the two words most spoken by our previous pro-environment governor, Bill Ritter, but now are completely lost in the public debate. Windmills, solar panels, biofuels—remember all that?
Instead, the public debate has become insane. Billions of gallons of clean water are drained out of Colorado's endangered rivers every year in order to mix that water with cancer-causing fracking chemicals and then inject that toxic cocktail in the ground around our homes, schools and farms in order to extract non-renewable, global-warming-causing fossil fuels that are being burned at a faster and faster rate. But, insanely, the public debate at the state level is almost solely about making sure everyone knows the name of the cancer-causing fracking chemicals.
Colorado made a good start with its new fracking rules, but has a long way to go to stop our health, our economy and our state from really getting ugly.
For more information, click here.
—————

Gary Wockner, Ph.D., is director of Save the Poudre and Colorado program director for Clean Water Action in Fort Collins, Colorado.
Like many other plant-based foods and products, CBD oil is one dietary supplement where "organic" labels are very important to consumers. However, there are little to no regulations within the hemp industry when it comes to deeming a product as organic, which makes it increasingly difficult for shoppers to find the best CBD oil products available on the market.
<p>Here you can learn about the importance of organic hemp oil, why it's better for the environment, and which CBD companies actually make trustworthy products with sustainable farming processes. origins which weigh heavily on many consumers who want to buy a product that's produced in the best way possible for not only themselves to ingest, but for the environment as well through sustainable farming methods. </p><h2>What Is CBD Oil?</h2><p>First things first, CBD stands for cannabidiol, and it's a cannabinoid found within cannabis sativa plants. This plant compound is believed to have many potential benefits, and it is primarily derived from hemp plants via a CO2 extraction process. </p><p>Since CBD is extracted from industrial hemp, which contains only trace amounts of THC (the psychoactive component in cannabis plants), this means that CBD won't make you feel high like marijuana, which has much higher levels of THC that causes psychoactive effects. Instead, the effects of CBD are much more subtle and promote a general sense of calm and relaxation in most users.</p><h2>What Makes a CBD Oil Organic?</h2><p>In terms of organic labels, perhaps the most important (and prominent) certification comes from the United States Department of Agriculture (USDA). This government organization has been labeling foods as "organic" for many years, but what exactly does this certification entail? Essentially, a label indicating that a product is "USDA Organic" or "Certified Organic" means that at least 95% of the ingredients are obtained from organic sources.</p><p>For a crop to be considered organic by the USDA, it must be grown without the use of industrial solvents, irradiation, genetic engineering (GMOs), synthetic pesticides, or chemical fertilizer. Instead, farmers rely on natural substances and <a href="https://www.usda.gov/media/blog/2012/03/22/organic-101-what-usda-organic-label-means" rel="noopener noreferrer" target="_blank">mechanical, physical, or biologically based farming</a> techniques to cultivate healthy and organic crops.</p><p>Before the passage of the 2018 Farm Bill, no hemp-derived products could be dubbed as "certified organic" since the hemp plant and its extracts were still categorized as a Schedule I Controlled Substance. However, it's still difficult for CBD companies to obtain a USDA certified organic label for their products due to the legal grey area that still surrounds CBD extracts. </p><p>Because of these challenges, and due to the fact that industrial hemp has only recently become an agricultural crop, very few CBD oils are USDA certified organic. Rather, many CBD products contain hemp extracts from plants that were grown in organic conditions but may not be federally certified.</p><h2>What are the Best Organic CBD Oil Brands?</h2><p><em>Each product featured here has been independently selected. If you make a purchase using the links included, we may earn commission.</em></p>