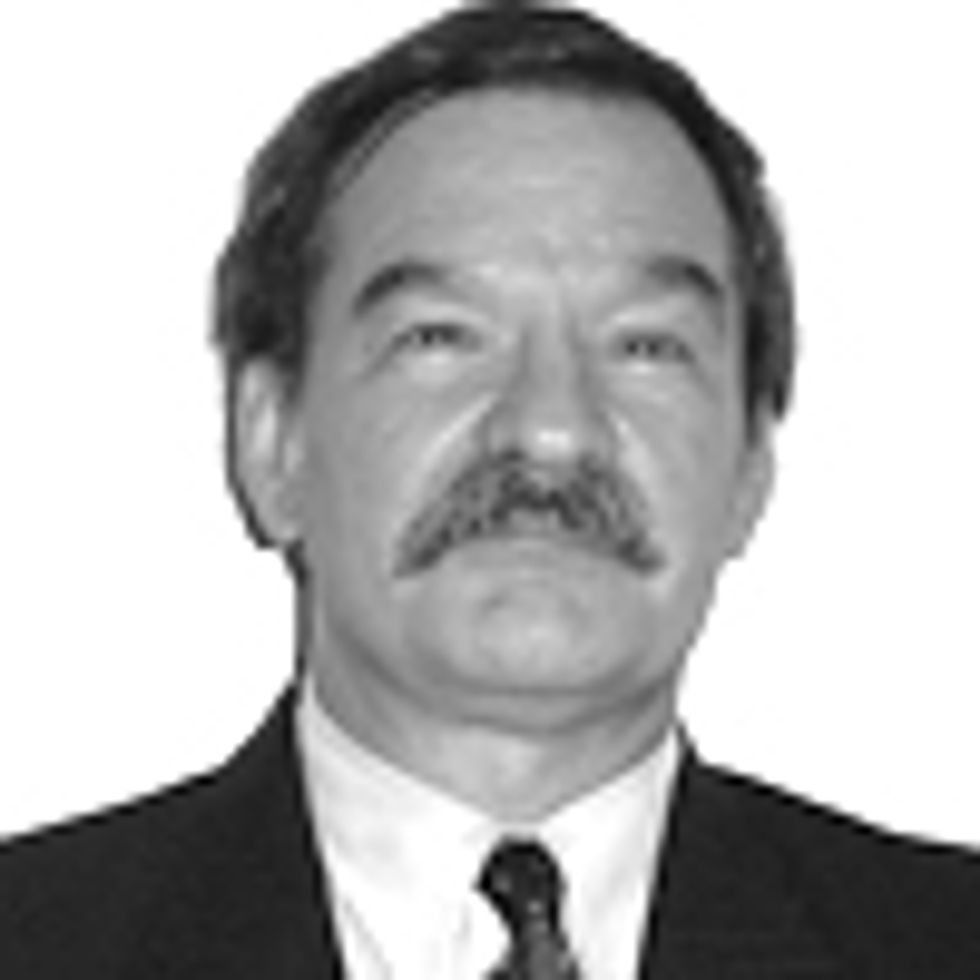 Amazing, just amazing. We win one a week ago on the tar sands pipeline—not a final victory but a big one—and then yesterday, the young (and older) people of Occupy Wall Street pull off a tremendously powerful day-long series of actions in response to the Bloomberg/police, middle-of-the-night Tuesday eviction at Liberty Park. It began with nonviolent disruption of Wall Street, continued with organized outreach, education and movement-building on the NYC subways and concluded with a massive march and rally of tens of thousands across the Brooklyn Bridge and into Brooklyn.
But not just this. Yesterday was also the day that the Delaware River Basin Commission, in response to the aggressive and effective organizing of the mid-Atlantic no-fracking movement, announced that it was canceling its planned meeting for this Monday. At this meeting they were likely going to lift a moratorium on fracking in the Delaware River basin area.
I can't remember ever in my life a week so full of concrete actions and victories which presage hope for the future.
Why is this happening? What is it in the air, over the internet, in the world, that is driving not just a popular upsurge for justice and democracy but actual victories, here in the U.S., in North Africa and elsewhere?
The movement of history. And the speed of communications today. These are two primary reasons.
Here is an edited version of something I wrote 11 years ago, at a point where the global justice movement had pulled off successful actions against the World Trade Organization in Seattle and the International Monetary Fund and World Bank in Washington, D.C. The words ring true for what is happening today:
"I recently received a letter from someone who quoted Karl Marx as having once said, 'History moves with the speed of communication.' This quote struck me.
"We are living in a time when communications are both near-instantaneous and potentially worldwide for an ever-growing number of people. Something which happens in one part of the world can be reported on or learned about at the same time it is happening all over the world.
"More significantly, with the advent of the internet, grassroots, labor, progressive, revolutionary and people's movements can be in direct, immediate contact, in an interactive way, with millions of people involved. The internet, through email lists, web sites, twitter, facebook and more, because it is not controlled by the ruling corporate elite, is becoming an increasingly powerful tool for the building of massive movements for progressive change. Without it, it is highly unlikely that the actions in Seattle last November and Washington, D.C. this past April would have attracted the numbers and had the immense political impact that they did.
"It seems to me that this makes it possible for positive change to take place much more rapidly than many of us might think. If it is true that the year 2000 is witnessing a rebirth of the kind of popular, activist, multi-issue movement that we haven't seen in 30 years in this country, and if history does indeed move 'with the speed of communication,' this first decade of the 21st century could well become a time of great historical significance.
"After all, it is a law of physics that 'things in motion tend to stay in motion.' If the new people's movement of the 21st century can hold together and keep building and interconnecting, there is no way to forecast how much we can do in a relatively short period of time."
What happened to that movement? It was overwhelmed by the 9-11-01 terrorist attacks and the government's wars in Afghanistan and Iraq. Many of those part of that movement shifted their focus to anti-war activism and, years later, the Obama Presidential campaign.
Another Obama Presidential campaign is getting underway, but I don't expect the people's power movement and the climate movement to repeat what happened in 2008. Instead, I expect, and will be doing what I can to build, a continuation of the kind of strategic nonviolent direct action and independent movement building we have been seeing in the U.S. since late August and the arrest of over 1250 people at the White House.
Some of those active in this movement will be critical supporters of Obama, others will support the Green Party, others won't have anything to do with elections, and that's all just fine. We can agree to disagree on tactics as far as our corporate- and two-party-dominated, undemocratic electoral system while we join forces to build the people's movement in the streets, in the schools, in the workplaces and communities.
While we keep making history in 2012.
EcoWatch Daily Newsletter
waterlust.com / @tulasendlesssummer_sierra .
Each product featured here has been independently selected by the writer. If you make a purchase using the links included, we may earn commission.
The bright patterns and recognizable designs of Waterlust's activewear aren't just for show. In fact, they're meant to promote the conversation around sustainability and give back to the ocean science and conservation community.
Each design is paired with a research lab, nonprofit, or education organization that has high intellectual merit and the potential to move the needle in its respective field. For each product sold, Waterlust donates 10% of profits to these conservation partners.
Eye-Catching Designs Made from Recycled Plastic Bottles
waterlust.com / @abamabam
The company sells a range of eco-friendly items like leggings, rash guards, and board shorts that are made using recycled post-consumer plastic bottles. There are currently 16 causes represented by distinct marine-life patterns, from whale shark research and invasive lionfish removal to sockeye salmon monitoring and abalone restoration.

One such organization is Get Inspired, a nonprofit that specializes in ocean restoration and environmental education. Get Inspired founder, marine biologist Nancy Caruso, says supporting on-the-ground efforts is one thing that sets Waterlust apart, like their apparel line that supports Get Inspired abalone restoration programs.
"All of us [conservation partners] are doing something," Caruso said. "We're not putting up exhibits and talking about it — although that is important — we're in the field."
Waterlust not only helps its conservation partners financially so they can continue their important work. It also helps them get the word out about what they're doing, whether that's through social media spotlights, photo and video projects, or the informative note card that comes with each piece of apparel.
"They're doing their part for sure, pushing the information out across all of their channels, and I think that's what makes them so interesting," Caruso said.
And then there are the clothes, which speak for themselves.
Advocate Apparel to Start Conversations About Conservation
waterlust.com / @oceanraysphotography
Waterlust's concept of "advocate apparel" encourages people to see getting dressed every day as an opportunity to not only express their individuality and style, but also to advance the conversation around marine science. By infusing science into clothing, people can visually represent species and ecosystems in need of advocacy — something that, more often than not, leads to a teaching moment.

"When people wear Waterlust gear, it's just a matter of time before somebody asks them about the bright, funky designs," said Waterlust's CEO, Patrick Rynne. "That moment is incredibly special, because it creates an intimate opportunity for the wearer to share what they've learned with another."
The idea for the company came to Rynne when he was a Ph.D. student in marine science.
"I was surrounded by incredible people that were discovering fascinating things but noticed that often their work wasn't reaching the general public in creative and engaging ways," he said. "That seemed like a missed opportunity with big implications."
Waterlust initially focused on conventional media, like film and photography, to promote ocean science, but the team quickly realized engagement on social media didn't translate to action or even knowledge sharing offscreen.
Rynne also saw the "in one ear, out the other" issue in the classroom — if students didn't repeatedly engage with the topics they learned, they'd quickly forget them.
"We decided that if we truly wanted to achieve our goal of bringing science into people's lives and have it stick, it would need to be through a process that is frequently repeated, fun, and functional," Rynne said. "That's when we thought about clothing."
Support Marine Research and Sustainability in Style
To date, Waterlust has sold tens of thousands of pieces of apparel in over 100 countries, and the interactions its products have sparked have had clear implications for furthering science communication.
For Caruso alone, it's led to opportunities to share her abalone restoration methods with communities far and wide.
"It moves my small little world of what I'm doing here in Orange County, California, across the entire globe," she said. "That's one of the beautiful things about our partnership."
Check out all of the different eco-conscious apparel options available from Waterlust to help promote ocean conservation.
Melissa Smith is an avid writer, scuba diver, backpacker, and all-around outdoor enthusiast. She graduated from the University of Florida with degrees in journalism and sustainable studies. Before joining EcoWatch, Melissa worked as the managing editor of Scuba Diving magazine and the communications manager of The Ocean Agency, a non-profit that's featured in the Emmy award-winning documentary Chasing Coral.