This website uses cookies to ensure you get the best experience while browsing it. By clicking 'Got It' you're accepting these terms.
Kokliang / Shutterstock.com
By Dan Nosowitz
The Trump administration has waged war on SNAP, better known as food stamps, since taking office, but a program buried in the 2019 budget proposal is the most brazen attack yet.
SNAP is the largest program funded by the USDA, with about half of the organization's $141 billion budget going to the program that feeds about 14 percent of the country. The Trump administration has already implied that it will begin making it harder for people to get aid for food, but this is … something else.
Here we go again. After the 2012 fiasco in which Congress failed to pass a Farm Bill at the eleventh hour, the Senate rallied early this month to pass its version of the national food and farming legislation—which is up for debate and renewal every five years.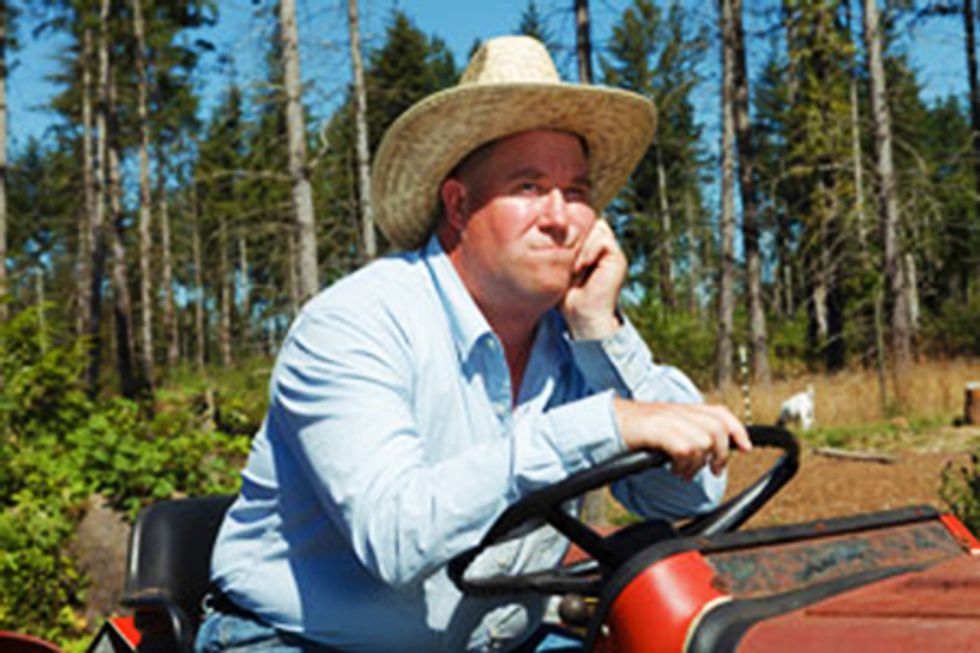 Ten days later, the Farm Bill died again when the House failed to pass its own version of the 2013 bill. It's not clear exactly what's up next. But we're rolling up our sleeves—again—to press for the best legislation possible, and we fully hope and expect that Congress will pass a Farm Bill this year. 
So what happened last week?
Here's the scoop. House Democrats resoundingly opposed dramatic cuts to the Supplemental Nutrition Assistance Program (SNAP, also known as food stamps) included in the proposed bill. The proposed bill would have severely narrowed this aspect of our nation's social safety net, knocking two million current recipients out of the SNAP program.
What Will it Take?
Since we can expect Tea Party Republicans to oppose any bill without even greater SNAP cuts, the other Republicans and Democrats will need to work together.
And there are clear signs this is possible. Before the bill failed, the House passed a historic amendment limiting commodity payments. As policy analysts for the National Sustainable Agriculture Coalition (NSAC) explain, this may be the key—along with agreement on SNAP—to revival of the Farm Bill.
And several amendments with bipartisan co-sponsorship included important limits on government payments for insurance premiums. Unfortunately many of those amendments were among the 100+ that never made it to the floor for debate and vote.
So, creating a Farm Bill that could pass in the House means making less draconian cuts to the SNAP program, keeping reforms to commodity payment programs that were agreed to in the floor debate and making substantive reforms to crop insurance programs—which have surpassed the commodity programs in terms of government expenditure.
It will also mean including bipartisan amendments for rural economic development, local and regional food systems, organic agriculture and fair competition.  
Meanwhile, On the Budget Side ...
In a separate process, both the House and Senate have to pass agriculture budgets every year to fund agriculture, rural development, nutrition and food safety programs. The huge gap in priorities between the House and Senate on the Farm Bill is also reflected in their budget proposals. They differ from one another by about $1.43 billion.
This week and last, the relevant Senate and House committees wrote up their proposal for agriculture spending for the 2014 fiscal year that begins Oct. 1. The full House is expected to take up the proposal next week. The full Senate will then follow.
While both House and Senate budgets allow for continued support of the important Conservation Stewardship Program, many conservation programs face cuts—including the Environmental Quality Incentives Program, the Wildlife Habitat Incentives Program and the Agricultural Management Assistance Program. Funding levels remain inadequate, even in the Senate bill, for the U.S. Department of Agriculture (USDA) to fully deliver the conservation programs. 
We're happy to report that both budgets continue support for some key rural development programs including the Value-Added Producer Grants. The Senate budget also continues to fund important sustainable agriculture research, education and extension including the Sustainable Agriculture Research and Education program—the cornerstone program that has funded research on sustainable agriculture systems over the past 25 years.
A Long Haul That Isn't Over
Following the Fourth of July holiday, Congress will pick up where they left off and will—for better or for worse—decide the fate of U.S. agriculture for the next five years.
We won't let our guard down, and will continue to let readers know when opportunities arise to put the pressure on policymakers in Congress to pass smart legislation that is responsible to taxpayers, farmers and consumers—now and for future generations.
Visit EcoWatch's FARM BILL and SUSTAINABLE AGRICULTURE pages for more related news on this topic.

EcoWatch Daily Newsletter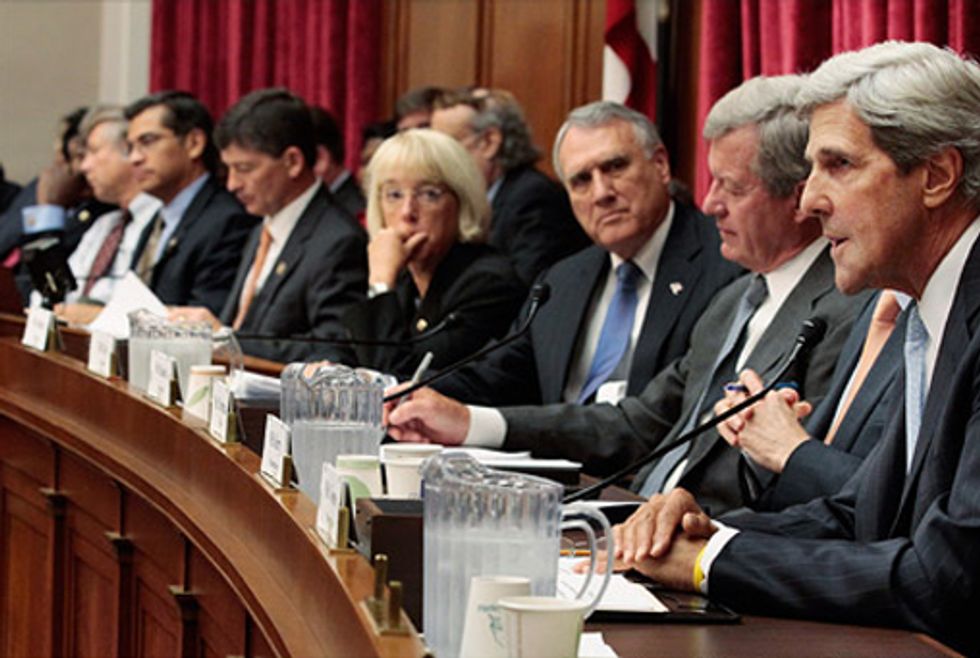 Details became public Nov. 18 of a farm bill proposal written in secret by the top leaders of the House and Senate Agriculture committees and sent to the Congressional Super Committee. As Environmental Working Group (EWG) had predicted, huge grain and cotton operations would harvest a windfall in taxpayer dollars while hardworking American families that are just scraping by would be badly hurt by cuts to vital nutrition programs such as the Supplemental Nutritional Assistance Program (SNAP - formerly called food stamps).
"Not everything should be on the table," said EWG President Ken Cook. "Worthy programs, especially ones that have been underfunded in the past, should not be lumped in for budget cuts with wasteful spending like the farm subsidy system. EWG's top priority has been to protect the SNAP program in the midst of a lingering economic crisis and high unemployment. Cuts to the program at this time are cruel and utterly unjustifiable."
The proposal released by the agriculture committees' leaders would slash $4 billion in funding over the next 10 years from SNAP, which currently helps to feed 45 million people. The plan would also dramatically cut funding for the most successful conservation program used by farmers, reducing the cropland acreage eligible for the Conservation Reserve Program from 32 million acres to 25 million acres. The proposed cuts to nutrition and conservation programs total more than $10 billion in all.
"No conservationist worthy of the name should accept legislation that cuts another $6-plus billion from the farm bill's programs to protect land, water and wildlife," Cook said. "Nor should conservationists accept subsidy programs that give incentives to farmers who drain wetlands, plow up prairies or recklessly increase already severe runoff pollution from farm fields."
Under this "Secret Farm Bill," a corn or cotton grower who makes $950,000 a year would still get taxpayer-funded checks. A married couple owning a big farm could make double that—$1.9 million—and still receive a handout from uncle Sam, while a family of three trying to live on $23,801 a year would no longer qualify for food stamps.
Now that the four top leaders of the agriculture committees have decided what they think food, nutrition and conservation policy should be for 310 million Americans, it's up to the 12 members of the Super Committee to call a halt. They can accept this boondoggle or do the right thing and scrap it in favor of a democratic process that lets all Americans' voices be heard in the farm bill debate. EWG launched an ad on television and on the Internet to send the committee of 12 that message.
For more information, click here.