This website uses cookies to ensure you get the best experience while browsing it. By clicking 'Got It' you're accepting these terms.


The best of EcoWatch, right in your inbox. Sign up for our email newsletter!
By Bridget Shirvell
The so-called "cheese pods" that have helped the Mystic Cheese Co. grow are actually upcycled containers, now being used by food producers across the country.
People drink coffee at a Pret A Manger store in central London. Daniel Berehulak / Getty Images
EcoWatch Daily Newsletter
The Orangutans in Indonesia have been known to be on the verge of extinction as a result of deforestation and poaching.
Ulet Ifansasti / Getty Images News
By Edward Davey
The world is vastly underestimating the benefits of acting on climate change. Recent research from the Global Commission on the Economy and Climate finds that bold climate action could deliver at least $26 trillion in economic benefits through 2030. This ground-breaking research, produced by the Global Commission and more than 200 experts, highlights proof points of the global shift to a low-carbon economy, and identifies ways to accelerate action in five sectors: energy, cities, food and land use, water and industry. Our blog series, The $26 Trillion Opportunity, explores these economic opportunities in greater detail.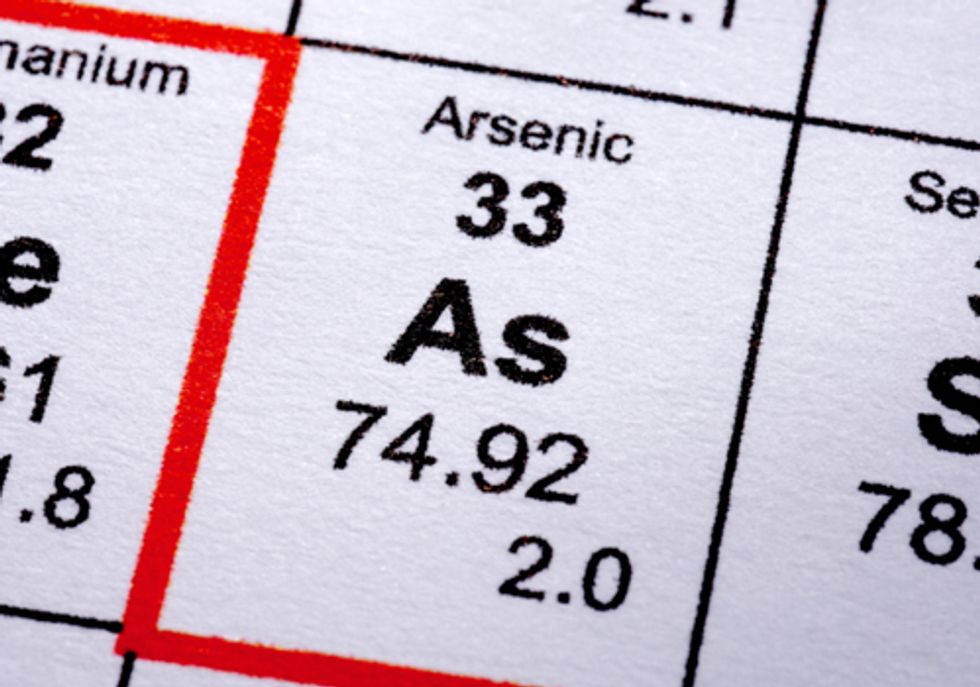 A recently published study by researchers at Dartmouth College has called into question the presence of arsenic in some organic products. While the study itself focused on infant formula, health bars and high energy foods, the resulting interpretation of the findings failed to address the arsenic issue as a serious concern for all food production, the Organic Trade Association (OTA) points out.
"In fact, organic production practices are part of the solution to reducing the application of arsenic-laden herbicides, as well as toxic and persistent pesticides known to create health problems," said Christine Bushway, OTA's executive director and CEO. She added, "These applications are prohibited in organic agriculture. Moreover, this is verified through third-party inspection and strict regulations."
Arsenic is a natural element that can contaminate soil, as well as groundwater used for drinking and irrigation. Legacy residues from decades of routine use of arsenic-based herbicides and insecticides pose a real threat to all food production, organic and conventional. Regardless of how it is raised, rice plants growing in soils still contaminated with arsenic will extract the element from the soil, and some will be present in the grain harvested from those plants.
Past research has also confirmed the presence of hot-spots for arsenic soil contamination, as well as areas free, or nearly free of arsenic residues in soil. Any rice product destined for baby food or children's food should come only from regions known to have arsenic-free soils. Prevention is a core principle of organic farming and food processing, and will drive the response to this new challenge across the organic food industry.
"The levels of exposure and risk from arsenic in certain infant food products documented in this new paper published Feb. 16 in Environmental Health Perspectives online are serious and warrant government action. However, it is not uncommon in the food supply nor unique to rice or arsenic," said Charles Benbrook, chief scientist at The Organic Center.
He added, "Every day, millions of servings of fresh fruits and vegetables, and less frequently fruit juices expose children to pesticide residues and risk above EPA-set safe levels, and sometimes at levels several-fold above what EPA regards as acceptable. A significant share of these high-exposure food servings contains residues of neurotoxic organophosphate (OP) insecticides. Some imported fresh fruits and vegetables pose risks several-fold higher than domestically grown produce, and also deserve more attention by regulators. In the interim, consumption of organic fruit and vegetables is the surest way to avoid high-risk pesticide exposures."
Future arsenic exposures, Benbrook said, can be essentially eliminated by the food industry by mapping arsenic contaminated soils and groundwater resources, as well as areas largely free of arsenic. The crops known to extract arsenic from the soil or irrigation water should be limited to arsenic-free areas.
Agreeing with researchers that it is time for the U.S. Food and Drug Administration and U.S. Environmental Protection Agency to work together to set and enforce regulatory limits on arsenic in our food supply, Bushway said OTA, for its part, will put together a task force to proactively work on solutions to address this issue within the organic industry.
For more information, click here.
—————

The Organic Trade Association (OTA) is the membership-based business association for organic agriculture and products in North America. OTA is the leading voice for the organic trade in the United States, representing over 6,500 organic businesses across 49 states. Its members include growers, shippers, processors, certifiers, farmers' associations, distributors, importers, exporters, consultants, retailers and others. OTA's Board of Directors is democratically elected by its members. OTA's mission is to promote and protect the growth of organic trade to benefit the environment, farmers, the public and the economy.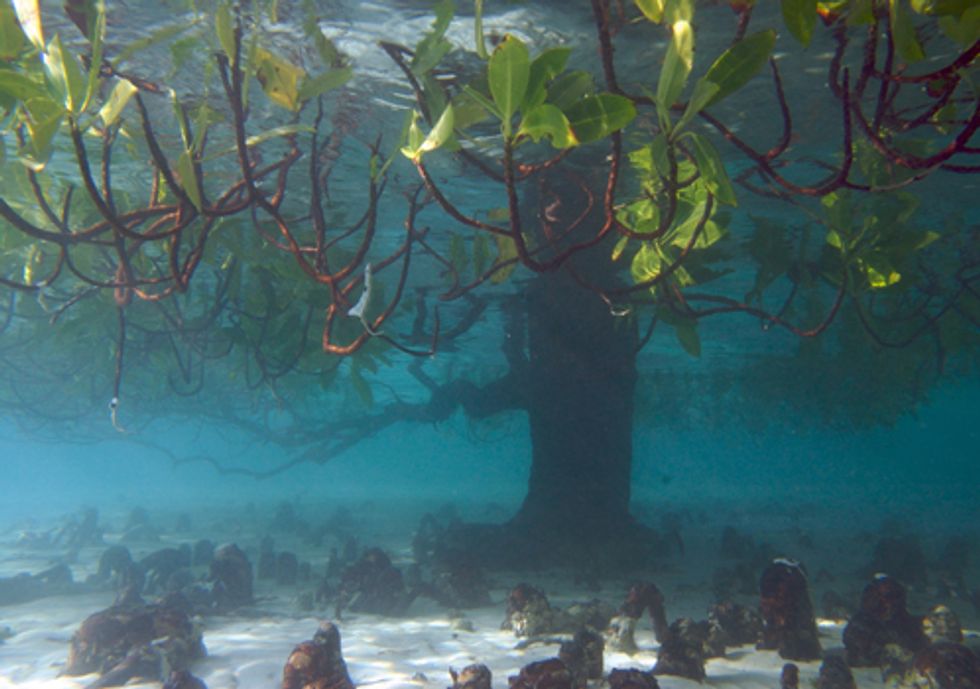 The critical role of coastal ecosystem management in curbing climate change and the need to fully integrate it in climate change and biodiversity policies were the focus of the Blue Carbon—Managing Coastal Ecosystems for Cimate Change Mitigation Symposium that  took place in the European Parliament in Brussels, Jan. 12.
"Preserving and restoring coastal and marine ecosystems should be fully integrated in all climate change mitigation strategies and biodiversity policies at the international and European level," argued Struan Stevenson, member of the European Parliament and chair of the symposium.
Pia Bucella, director in DG Environment, European Commission urged the European Parliament, as the political arm of the European Union, to raise the profile and encourage the integration of coastal blue carbon-based activities, such as the conservation and restoration of these systems, in climate change policies.
Blue carbon is the carbon stored by coastal and ocean ecosystems. A square mile of coastal ecosystems such as mangroves, seagrasses and tidal marshes, which can be found all over the world except Antarctica, can store and remove more carbon from oceans and the atmosphere than a square mile of mature tropical forests.
But coastal and marine ecosystems are facing some serious threats from pollution, coastal activities and unsustainable management practices. Speakers at the symposium warned that the continued disappearance of coastal ecosystems will have a negative impact on climate change—when lost, they stop sequestering CO2 and release the carbon they have been storing for centuries.
"A single 100g shrimp cocktail that is unsustainably produced through mangrove clearance can have a carbon footprint equivalent to 40 liters of gasoline," said Dr. Boone Kaufman, a professor at the Department of Fisheries and Wildlife, Oregon State University.
"Blue carbon provides new, compelling reasons to urgently prevent the loss of marine and coastal ecosystems and biodiversity," said Dan Laffoley, vice chair of the International Union for Conservation of Nature (IUCN) World Commission on Protected Areas—Marine. "It's not just about marine habitats or species, but also about the hidden value they have for humankind. Increasing the restoration and sustainable management of these critically important ecosystems through strong political leadership and ambitious actions is a necessary prerequisite for successful climate change strategies."
"We need to employ a targeted strategy that prioritizes the conservation of specific, high-carbon coastal zones," said Dr. Emily Pidgeon, senior director of Strategic Marine Initiatives at Conservation International. "The challenge we face is to show how these ecosystems provide a service, acting as a carbon sponge, and that their conservation does not stand as a roadblock to development or food production."
Bringing together high level international and European policy makers and experts, the symposium was held back to back with the second workshop of the International Blue Carbon Policy Working Group.
The International Blue Carbon Policy Working Group is part of the Blue Carbon Initiative, the first integrated programme focused on mitigating climate change by conserving and restoring coastal marine ecosystems globally. The initiative is lead by Conservation International, IUCN, and the Intergovernmental Oceanic Commission of United Nations Educational Scientific and Cultural Organization, working with partners from national governments, research institutions, nongovernmental organizations, coastal communities, intergovernmental and international bodies and other relevant stakeholders.
For more information, click here.