This website uses cookies to ensure you get the best experience while browsing it. By clicking 'Got It' you're accepting these terms.
It started with a call from actress and animal rights activist Natalie Portman to author Jonathan Safran Foer. The latter had recently taken a break from novel-writing to publish 2009's New York Times best-selling treatise Eating Animals—an in-depth discussion of what it means to eat animals in an industrialized world, with all attendant environmental and ethical concerns. The two planned a meeting in Foer's Brooklyn backyard, and also invited documentary director Christopher Dillon Quinn (God Grew Tired of Us) over. The idea was to figure out how to turn Foer's sprawling, memoiristic book into a documentary that would ignite mainstream conversations around our food systems.
By Eva Perroni
Film is an incredible tool for effecting change in the food system with its unique ability to educate, inspire and grow the movement for sustainable food and farming. Film can transport viewers to unseen territories, from Colombian coffee-growing regions to the bottom of the ocean, and unveil the stories, struggles and triumphs of those working in the hidden fabric of the food system.
EcoWatch Daily Newsletter
Josh Miller
By Katie O'Reilly
Hollywood loves history. Awards season 2018, after all, is buzzing with films that explore world wars, arms races, governmental and Olympic scandals. For those environmentalists who get behind the camera, however, the silver screen becomes an avenue to engage audiences in the issues, threats and hopeful developments shaping their children's future. In spite of the rapidly changing and increasingly fragmented media landscape, cinema remains a powerful tool for swiftly transforming lay viewers into impassioned advocates and activists. That's why the volunteers laboring to protect the Sierra Nevada's Yuba watershed launched the Wild & Scenic Film Festival in 2003.

Imagine that you had a film camera running 24 hours a day, 7 days a week for more than 32 years.
Welcome to the world of award-winning producer, director and cinematographer Louie Schwartzberg.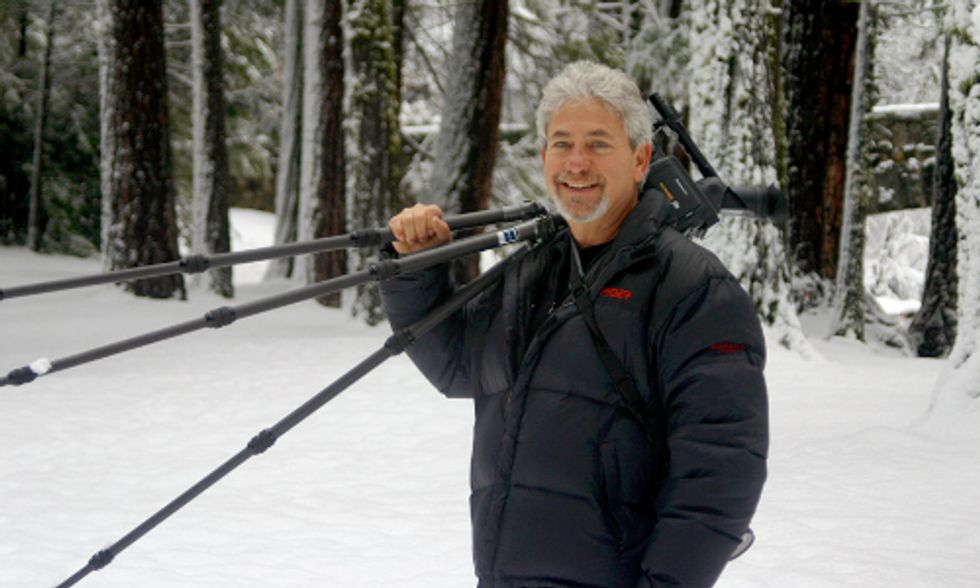 The filmmaker, moved by the wonder and joy of watching plants grow and clouds move, took to time-lapse, high-speed and macro cinematography, so that others could similarly be spiritually moved and transformed by the beauty of the natural world around them. He makes the invisible visible.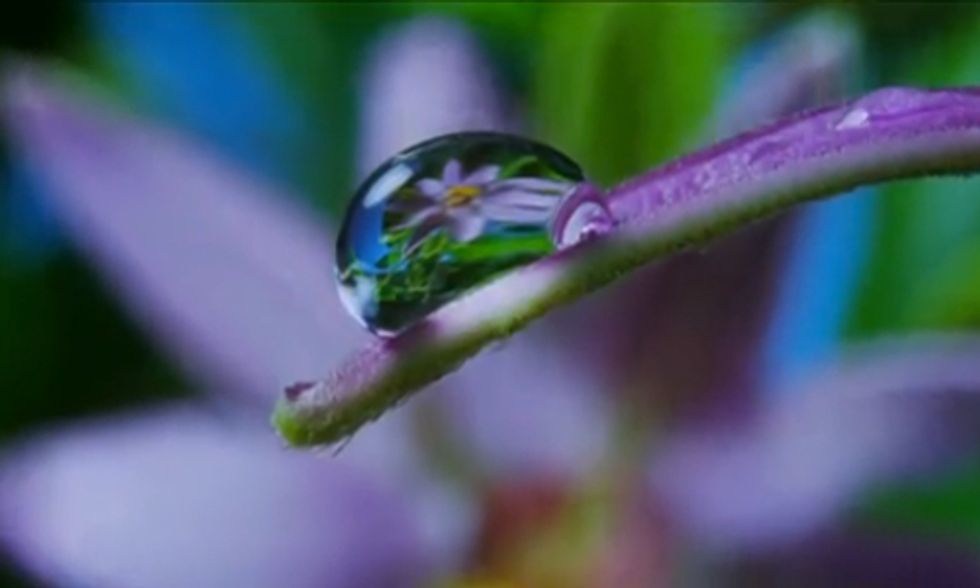 Still from a Schwartzberg TED talk.
"I love to explore things that the human eye can't see," says Schwartzberg. And through his camera work, he offers audiences a stunning, intimate, high-definition glimpse of nature.
Schwartzberg talks with the Green Divas about his three-decade-long career, including his recent film Wings of Life, a feature-length documentary for Disneynature, narrated by Meryl Streep.
Recognized for their importance this week—National Pollinator Week—pollinators are crucial for the food we eat, to our survival. Wings of Life pays homage to (and offers a glimpse into the hidden world of) bees, bats, hummingbirds and butterflies, including the precarious relationship they have with flowers. "Beauty is nature's tool for survival," reflects Schwartzberg.
You can see some beautiful, mind blowing images in Schwartzberg's TED talks.
Here he explores the intersection between technology, art and science, curiosity and wonder. And through time-lapse, high-speed and macro filming, the anatomy of Earth is brought to life.
Schwartzberg describes his greatest satisfaction as creating works that have a positive effect on the future of Earth: "I hope my films inspire and open people's hearts … If I can move enough people on an emotional level, I hope we can achieve the shift in consciousness we need to sustain and celebrate life."
In Chasing Water, photojournalist Peter McBride sets out to document the flow of the Colorado River from source to sea. A Colorado native, McBride hails from a ranching family that depends on the Colorado for irrigation, and this is the story of his backyard.
His simple desire is to find out where the irrigation water of his youth went after his family used it, and how long it took the water to reach the ocean. His experience, however, is not so straightforward, analogous, perhaps, to tracking down a special friend from childhood—one who was always full of vitality—only to find her utterly changed and diminished. Writer John Waterman joins McBride on this 1,500-mile journey, one that shows how the thirst of the 30 million that the Colorado supports takes an unhealthy toll.
For more information, click here.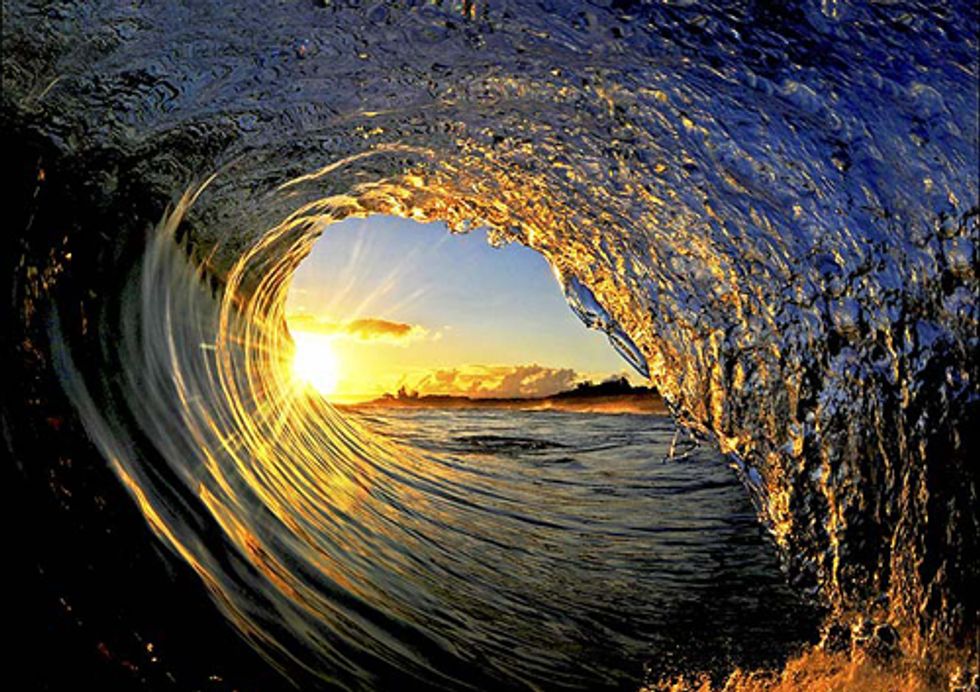 Surfing for Change: J Bay Nuclear Plant is a new short film exploring the dangers of a planned nuclear power plant in the pristine shores of Jeffrey's Bay, South Africa. Made by youth environmental activist, pro-surfer and filmmaker Kyle Thiermann, the film calls attention to the potential for environmental disaster if Eskom—South Africa's national power company—locates the nuclear plant in the waters of one of the most famous surfing destinations in the world.
Featuring interviews with renowned environmental leader Van Jones, 11-time Surfing World champion Kelly Slater, documentarian Foster Gamble and local surfing activists, the film calls attention to the inherent dangers of nuclear power in the wake of the March 2011 Fukushima Daiichi disaster—the largest nuclear failure since the 1986 Chernobyl meltdown.
Underscoring deep concerns about what's at stake, the film also offers a personal perspective from Takayuki Wakita, a Japanese surfer whose family lived 100 kilometers from the meltdown at the Fukushima Daiichi Nuclear power plant and now resides in J Bay.
Surfing for Change: J-Bay Nuclear Plant—available for free through viral web outlets like YouTube—challenges young people to take action and use social media channels to support global opposition to the power plant, encourage exploration of alternative energy sources and points to decisions made by leading European countries to abandon nuclear power plants. Germany will end its nuclear power plant usage in ten years.
Thiermann hopes the film will aid the efforts of local residents who are fighting against a billion dollar initiative that promises employment opportunities in the short term, but risks future environmental catastrophe. "I met amazing people working to stop the plant from being built," Thiermann said. "If it is built, the landscape would be transformed with the building of a power plant. And, the lives of these residents will also be transformed. And not for the good."
The Surfing for Change film series shows people who don't consider themselves activists how to adjust simple daily actions to strengthen their local communities and protect the environment. Thiermann's film Claim Your Change detailed how money kept in multinational banks is used to finance destructive projects worldwide. It inspired people to move hundreds of million of dollars of lending power into local banks and credit unions. Since then, he has made movies ranging from the importance of shopping locally to following a plastic bag to Hawaii.  Kyle has surfed his way across Indonesia, Chile, Peru, El Salvador, Costa Rica, Mexico, Sri Lanka, Australia, Hawaii and throughout the U.S.
For more information, click here.