At the elevated levels of atmospheric carbon dioxide (CO2) anticipated by around 2050, crops that provide a large share of the global population with most of their dietary zinc and iron will have significantly reduced concentrations of those nutrients, according to a new study led by Harvard School of Public Health (HSPH). Given that an estimated 2 billion people suffer from zinc and iron deficiencies—resulting in a loss of 63 million life years annually from malnutrition—the reduction in these nutrients represents the most significant health threat ever shown to be associated with climate change.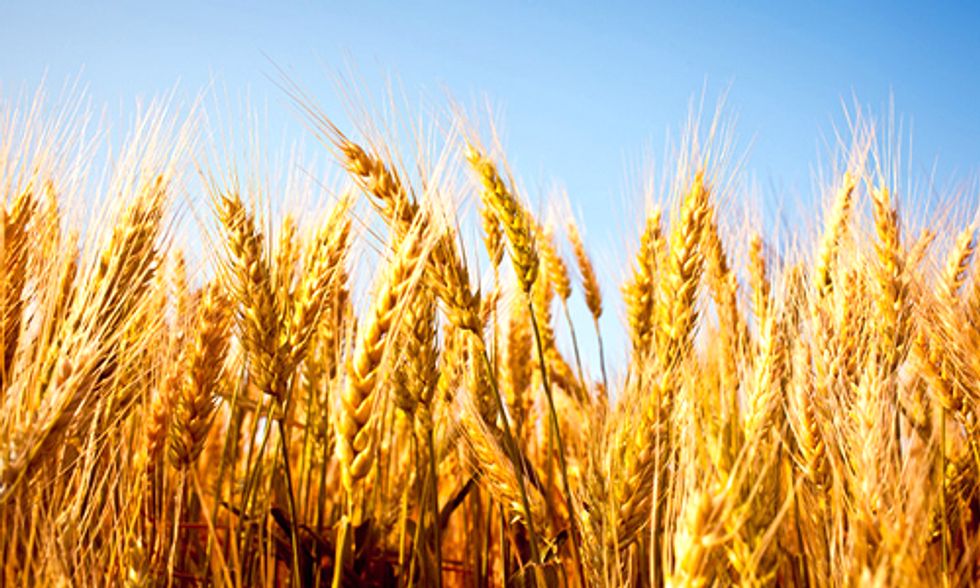 "This study is the first to resolve the question of whether rising CO2 concentrations—which have been increasing steadily since the Industrial Revolution—threaten human nutrition," said Samuel Myers, research scientist in the Department of Environmental Health at HSPH and the study's lead author. The study appears online May 7 in Nature.
Some previous studies of crops grown in greenhouses and chambers at elevated CO2 had found nutrient reductions, but those studies were criticized for using artificial growing conditions. Experiments using free air carbon dioxide enrichment (FACE) technology became the gold standard as FACE allowed plants to be grown in open fields at elevated levels of CO2, but those prior studies had small sample sizes and have been inconclusive.
The researchers analyzed data involving 41 cultivars (genotypes) of grains and legumes from the C3 and C4 functional groups (plants that use C3 and C4 carbon fixation) from seven different FACE locations in Japan, Australia and the U.S. The level of CO2 across all seven sites was in the range of 546 to 586 parts per million (ppm). The researchers tested the nutrient concentrations of the edible portions of wheat and rice (C3 grains), maize and sorghum (C4 grains), and soybeans and field peas (C3 legumes).
The results showed a significant decrease in the concentrations of zinc, iron and protein in C3 grains. For example, zinc, iron and protein concentrations in wheat grains grown at the FACE sites were reduced by 9.3 percent, 5.1 percent, and 6.3 percent, respectively, compared with wheat grown at ambient CO2. Zinc and iron were also significantly reduced in legumes; protein was not.
The finding that C3 grains and legumes lost iron and zinc at elevated CO2 is significant. Myers and his colleagues estimate that 2 billion to 3 billion people around the world receive 70 percent or more of their dietary zinc and/or iron from C3 crops, particularly in the developing world, where deficiency of zinc and iron is already a major health concern.
C4 crops appeared to be less affected by higher CO2, which is consistent with underlying plant physiology, as C4 plants concentrate CO2 inside the cell for photosynthesis, and thus they might be expected to be less sensitive to extracellular changes in CO2 concentration.
The researchers were surprised to find that zinc and iron varied substantially across cultivars of rice. That finding suggests that there could be an opportunity to breed reduced sensitivity to the effect of elevated CO2 into crop cultivars in the future.
In addition to efforts to reduce CO2 emissions, breeding cultivars with reduced sensitivity to CO2, biofortification of crops with iron and zinc, and nutritional supplementation for populations most affected could all play a role in reducing the human health impacts of these changes, said Myers. "Humanity is conducting a global experiment by rapidly altering the environmental conditions on the only habitable planet we know. As this experiment unfolds, there will undoubtedly be many surprises. Finding out that rising CO2 threatens human nutrition is one such surprise," Myers said.
Other HSPH authors include Antonella Zanobetti, Itai Kloog and Joel Schwartz.
--------
YOU MIGHT ALSO LIKE
Maple Syrup Threatened by Climate Change
8 Foods That California's Drought Will Make More Costly
Climate Change Causes Spike in Coffee Prices 
--------
EcoWatch Daily Newsletter
A group of U.S. senators says it has enough votes to not only approve the controversial Keystone XL pipeline, but push it past President Barack Obama.
The group consists of all 45 Republican senators and 11 Democrats. They introduced legislation for the pipeline on Thursday.
Sen. Joe Manchin, D-W.Va., appeared on Fox News to announce that he believed pipeline proponents had enough Senate votes to give TransCanada the green light and that a vote would happen soon. Despite charges of unfair land contracts and research indicating that the pipeline would significant exacerbate our climate, Manchin says the issue is ensuring the country's energy security.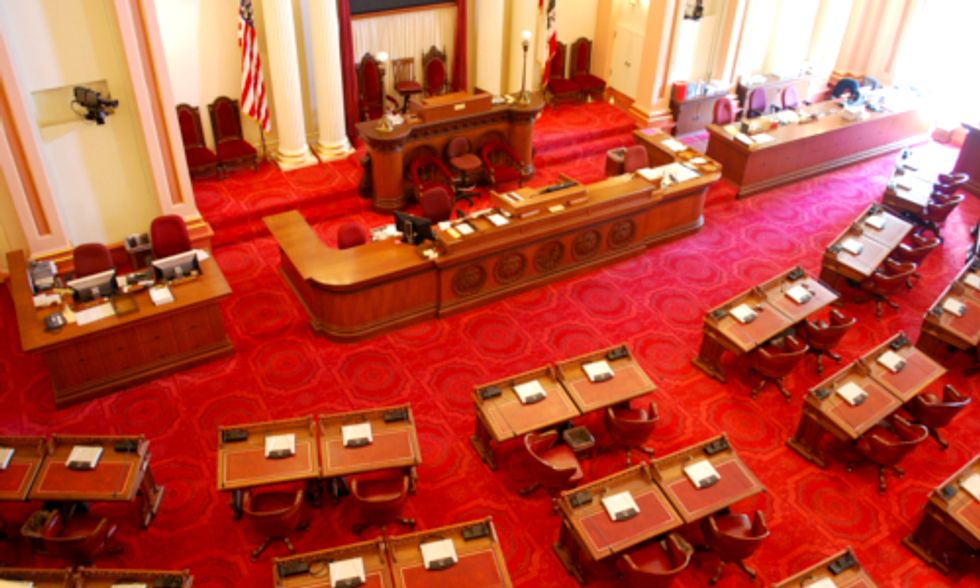 The senator argued that the pipeline was a more environmentally friendly means of transporting oil to refineries. There's no doubt that a measure would pass in the Republican House of Representatives. Last year, a non-binding resolution to support the pipeline passed by a 62-37 count in the Senate.
Environmental groups weren't pleased with the news, but are confident that the Administration will say no to dirty tar sands oil when all is said and done.
"We see this as a purely political move," Jane Kleeb, director of Bold Nebraska, said in a call with reporters, according to the Huffington Post. "We think the president will be true to his word that he wants to see the process play out." 
Kleeb also appeared via phone on MSNBC's The Ed Show. The issue is discussed, beginning at the 1:53-mark of the below video, with Kleeb's interview following.
This week would likely be the last time senators debate the pipeline before November elections. The Administration could veto such a bill, but it would take 67 votes to override one. Does Manchin believe supporters can find a few more votes?
"I would hope so," he said.
White House press secretary Jay Carney denounced the potential for Congressional force to push the pipeline through the approval process. 
"Our position hasn't changed, which is that this has to be run by the book," Carney said. "What we've seen in the past when Congress has passed legislation, it has actually slowed the process down. So we believe that this has to be run by the book, outside of politics, and that's the way it's being run."
With just four votes needed to reach a "filibuster-proof" majority of 60 votes, The Hill listed Delaware Sen. Chris Coons as one of the Democrats the pipeline supporters would try to convert. His spokesman said that's not going to happen.
"Sen. Coons believes the law makes clear that it's up to the administration to make permitting decisions like this one,"Coons spokesman Ian Koski told the site. "He's frustrated with how long it's taking for a decision to be made, but doesn't think it's Congress' role to be issuing construction permits."
In response, 350.org is encouraging people to call their senators' offices to encourage them not to vote for the pipeline.
"This pipeline would be a climate disaster, and if the senator is serious about fighting climate change, then they should vote 'no' on any bill that approves Keystone XL," the organization's script reads.
——–
YOU ALSO MIGHT LIKE
Carbon Tracker Reports Keystone XL Will 'Significantly Exacerbate' Climate
Cowboys and Indians Launch 5-Day Keystone XL Protest on National Mall
Anti-Keystone XL Groups Discuss Delayed Decision on MSNBC
——– 
Like many other plant-based foods and products, CBD oil is one dietary supplement where "organic" labels are very important to consumers. However, there are little to no regulations within the hemp industry when it comes to deeming a product as organic, which makes it increasingly difficult for shoppers to find the best CBD oil products available on the market.
<p>Here you can learn about the importance of organic hemp oil, why it's better for the environment, and which CBD companies actually make trustworthy products with sustainable farming processes. origins which weigh heavily on many consumers who want to buy a product that's produced in the best way possible for not only themselves to ingest, but for the environment as well through sustainable farming methods. </p><h2>What Is CBD Oil?</h2><p>First things first, CBD stands for cannabidiol, and it's a cannabinoid found within cannabis sativa plants. This plant compound is believed to have many potential benefits, and it is primarily derived from hemp plants via a CO2 extraction process. </p><p>Since CBD is extracted from industrial hemp, which contains only trace amounts of THC (the psychoactive component in cannabis plants), this means that CBD won't make you feel high like marijuana, which has much higher levels of THC that causes psychoactive effects. Instead, the effects of CBD are much more subtle and promote a general sense of calm and relaxation in most users.</p><h2>What Makes a CBD Oil Organic?</h2><p>In terms of organic labels, perhaps the most important (and prominent) certification comes from the United States Department of Agriculture (USDA). This government organization has been labeling foods as "organic" for many years, but what exactly does this certification entail? Essentially, a label indicating that a product is "USDA Organic" or "Certified Organic" means that at least 95% of the ingredients are obtained from organic sources.</p><p>For a crop to be considered organic by the USDA, it must be grown without the use of industrial solvents, irradiation, genetic engineering (GMOs), synthetic pesticides, or chemical fertilizer. Instead, farmers rely on natural substances and <a href="https://www.usda.gov/media/blog/2012/03/22/organic-101-what-usda-organic-label-means" rel="noopener noreferrer" target="_blank">mechanical, physical, or biologically based farming</a> techniques to cultivate healthy and organic crops.</p><p>Before the passage of the 2018 Farm Bill, no hemp-derived products could be dubbed as "certified organic" since the hemp plant and its extracts were still categorized as a Schedule I Controlled Substance. However, it's still difficult for CBD companies to obtain a USDA certified organic label for their products due to the legal grey area that still surrounds CBD extracts. </p><p>Because of these challenges, and due to the fact that industrial hemp has only recently become an agricultural crop, very few CBD oils are USDA certified organic. Rather, many CBD products contain hemp extracts from plants that were grown in organic conditions but may not be federally certified.</p><h2>What are the Best Organic CBD Oil Brands?</h2><p><em>Each product featured here has been independently selected by the writer. If you make a purchase using the links included, we may earn commission.</em></p><em><br></em>