This website uses cookies to ensure you get the best experience while browsing it. By clicking 'Got It' you're accepting these terms.


The best of EcoWatch, right in your inbox. Sign up for our email newsletter!
Campaigners say that the EU's domestic ivory trade puts elephants like these at risk from poachers.
Ikiwaner / GNU Free Documentation License, Version 1.2
From bee-killing pesticides to single-use plastics, we can usually rely on the European Union to ban substances and activities that harm wildlife. That's why it's shocking and saddening to learn that the European Commission is walking back a commitment to end its domestic ivory trade, as The Independent reported early Thursday.
The EU banned raw ivory exports in 2017, but many rightly argue that this is not enough to discourage poachers from targeting elephants and slipping illegal items into the EU's legal trade. The U.S., China and the UK have all moved forward with full bans, so the EU is uncharacteristically behind the times on this one.
EcoWatch Daily Newsletter
Campact / Flickr
By Jon Queally
Monsanto lobbyists were officially barred by the European Parliament on Thursday after refusing requests to participate in hearings about the U.S. corporation's efforts to influence regulations of its controversial glyphosate within the 28-nation bloc.
The ban was announced by the parliament's presidential council under rules designed to combat misbehavior by those lobbying the EU's lawmaking body. It is the first time, the Guardian noted, that "MEPs have used new rules to withdraw parliamentary access for firms that ignore a summons to attend parliamentary inquiries or hearings."
Glyphosate is the active ingredient in Monsanto's Roundup. Flickr

Dr. Christopher Portier, a toxicologist and former director of the U.S. National Center for Environmental Health, has criticized the conclusions of European Union agencies which found that glyphosate—the active ingredient in Monsanto's widely used weedkiller Roundup—is not carcinogenic to humans.
European Commission President Jean-Claude Juncker and Chinese President Xi Jinping. Ng Han Guan / EPA
In a statement to be released Friday, the EU and China will reaffirm support for the accords and present a joint strategy to reduce global emissions and lead the energy transition. At a joint press conference with German chancellor Angela Merkel this morning ahead of a two-day EU-China summit, Chinese Premier Li Keqiang said climate change was "not invented by China" and that China will "shoulder [its] international responsibility."
The majority of European Union governments voted against a proposal to authorize two new strains of genetically modified (GMO) maize today.
The two varieties of maize, DuPont Pioneer's 1507 and Syngenta's Bt11, kill insects by producing its own pesticide and is also resistant Bayer's glufosinate herbicide.
Malta has begun the process of banning glyphosate, the main ingredient in Monsanto's Roundup.
Malta—the only country to actively vote against the extension of the chemical's use—has already seen 25 localities ban the substance. It would be the first EU country to ban glyphosate nationwide. Though, France is currently considering their own ban.
"Malta's position remains against the use of glyphosate and Malta voted against it without reservations," an environmental ministry spokeswoman told the Times of Malta.
Glyphosate was named a "probable human carcinogen" by the World Health Organization (WHO) in 2015. Since WHO's ruling, the EU has been divided on the subjects of glyphosate's use and safety. Reports from several agencies have added more confusion in respect to the impacts of glyphosate.
A November 2015 report compiled by the European Food Safety Authority (EFSA) claimed glyphosate is "unlikely to pose a carcinogenic hazard to humans." Another study conducted by the UN's Food and Agriculture Organization (FAO) and the WHO's Meeting on Pesticide Residues (JMPR) in May 2016 backed EFSA's finding.
The various studies used different criteria for the risk assessment connected to glyphosate. A general consensus on the weed-killing chemical has not been achieved.
In June, the EU voted to extend glyphosate's license for 18 months. However, member states of the EU voted last week in favor of a European Commission proposal that limits the use of glyphosate during the herbicide's extension.
But Malta is taking the decision into their own hands. And the fifth smallest European country is getting praised for its action.
"The decision shows courage from government's side as it chose to listen to the concerns of experts and individuals who have demanded that our fields, streets and gardens would be free from this risky weed killer," a Friends of the Earth Malta spokesman told the Times of Malta. "We also hope that other European countries grab this opportunity to make European farming safer and greener, which is what the public wants."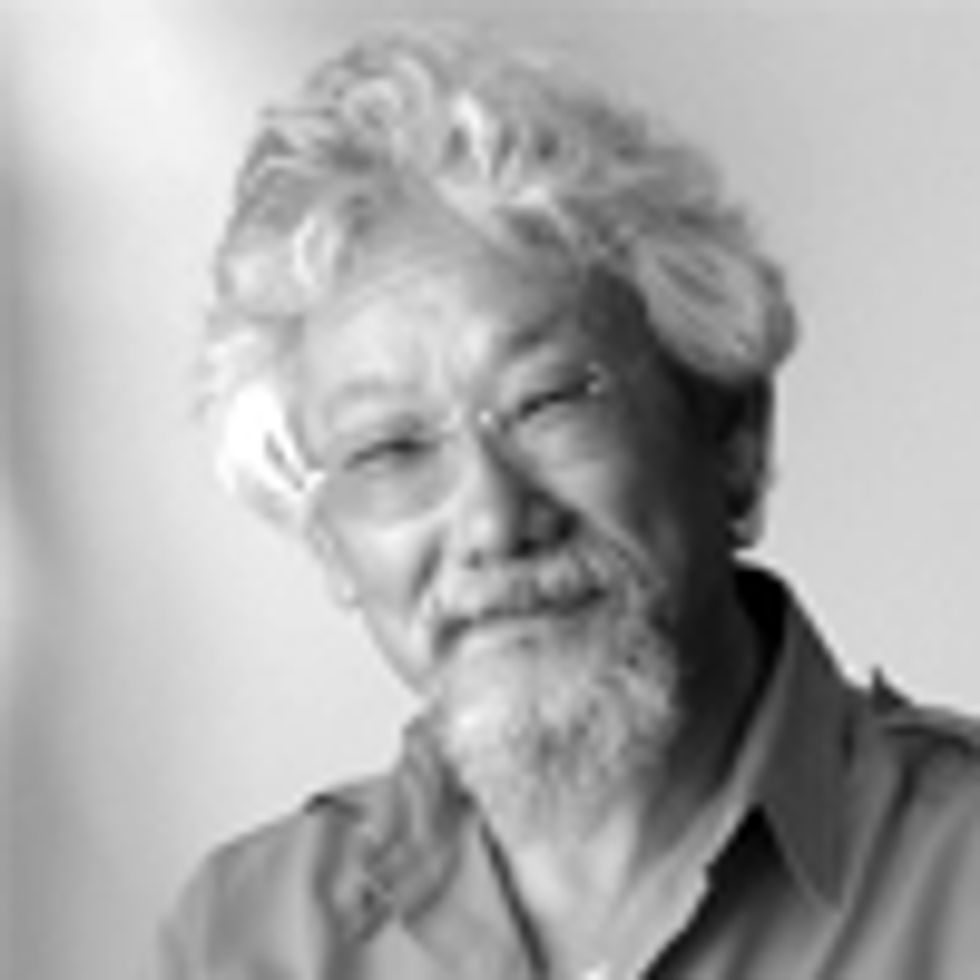 Many urban areas have built or are considering building waste-incineration facilities to generate energy. At first glance, it seems like a win-win. You get rid of "garbage" and acquire a new energy source with fuel that's almost free. But it's a problematic solution, and a complicated issue.
Metro Vancouver has a facility in Burnaby and is planning to build another, and Toronto is also looking at the technology, which has been used elsewhere in the region, with a plant in Brampton and another under construction in Clarington. The practice is especially popular in the European Union, where countries including Sweden and Germany now have to import waste to fuel their generators.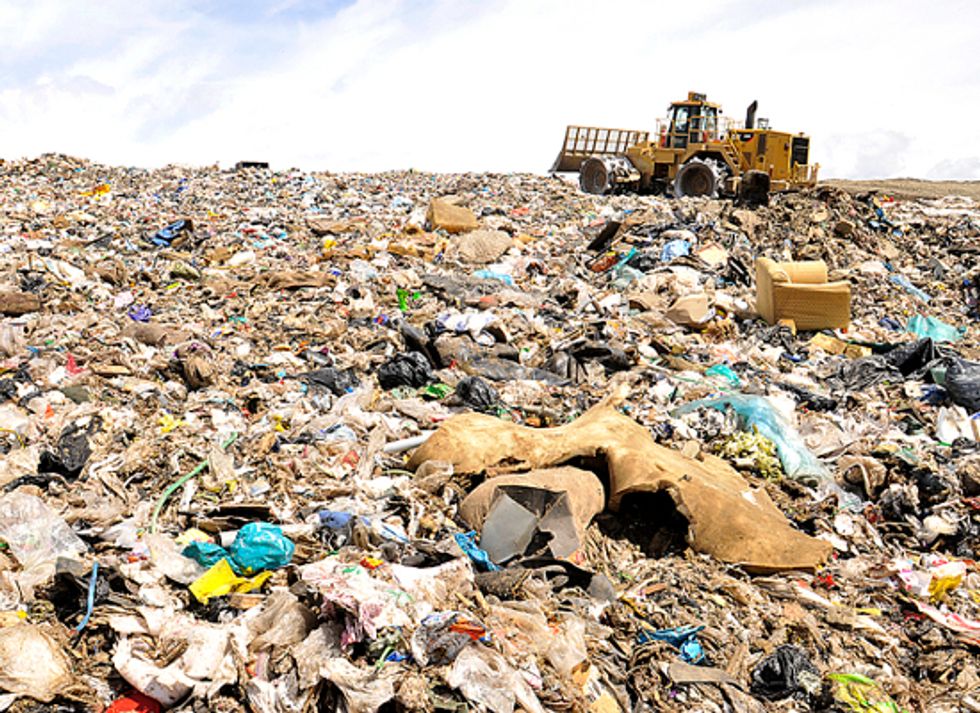 The term "waste" is correct; there's really no such thing as garbage. And that's one problem with burning it for fuel. Even those who promote the technology would probably agree that the best ways to deal with waste are to reduce, reuse and recycle it. It's astounding how much unnecessary trash we create, through excessive packaging, planned obsolescence, hyperconsumerism and lack of awareness. This is one area where individuals can make a difference, by refusing to buy over-packaged goods and encouraging companies to reduce packaging, and by curbing our desire to always have newer and shinier stuff.
We toss out lots of items that can be reused, repaired or altered for other purposes. As for recycling, we've made great strides, but we still send close to three-quarters of our household waste to the landfill. Considering each Canadian produces close to 1,000 kilograms of waste a year, that's a lot of trash. Much of the material that ends up in landfills is usable, compostable or recyclable, including tonnes of plastics.
Turning unsorted and usable trash into a valuable fuel commodity means communities are less likely to choose to reduce, reuse and recycle it. Burning waste can seem easier and less expensive than sorting, diverting and recycling it, but once it's burned, it can never be used for anything else—it's gone.
Incinerating waste also comes with environmental problems. Although modern technologies reduce many air pollutants once associated with the process, burning plastics and other materials still creates emissions that can contain toxins such as mercury, dioxins and furans. As with burning fossil fuels, burning waste—much of which is plastics derived from fossil fuels —also produces carbon dioxide and nitrous oxide emissions that contribute to climate change.
Burning waste doesn't make it disappear, either. Beyond the fly ash and pollutants released into the atmosphere, a great deal of toxic "bottom ash" is left over. Metro Vancouver says bottom ash from its Burnaby incinerator is about 17 percent the weight of the waste burned. That ash must be disposed of, usually in landfills. Metro testing has found high levels of the carcinogenic heavy metal cadmium in bottom ash, sometimes twice the limit allowed for landfills. High lead levels have also been reported.
Incineration is also expensive and inefficient. Once we start the practice, we come to rely on waste as a fuel commodity, and it's tough to go back to more environmentally sound methods of dealing with it. As has been seen in Sweden and Germany, improving efforts to reduce, re-use and recycle can actually result in shortages of waste "fuel"!
It's a complicated issue. We need to find ways to manage waste and to generate energy without relying on diminishing and increasingly expensive supplies of polluting fossil fuels. Sending trash to landfills is clearly not the best solution. But we have better options than landfills and incineration, starting with reducing the amount of waste we produce. Through education and regulation, we can reduce obvious sources and divert more compostable, recyclable and reusable materials away from the dump. It's simply wasteful to incinerate it.
It would be far better to sort trash into organics, recyclables and products that require careful disposal. We could then divert these different streams to minimize our waste impacts and produce new commodities. Organics used in biomass energy systems could help offset fossil fuel use while creating valuable supplies of fertilizers. Diversion and recycling lessen the need to extract new resources and disrupt the environment while creating more value and jobs. That's a win all around!
Visit EcoWatch's ENERGY page for more related news on this topic.
——–
Global use of solar and wind energy continued to grow significantly in 2012. Solar power consumption increased by 58 percent, to 93 terrawatt-hours (TWh), and the use of wind power increased by 18 percent, to 521 TWh.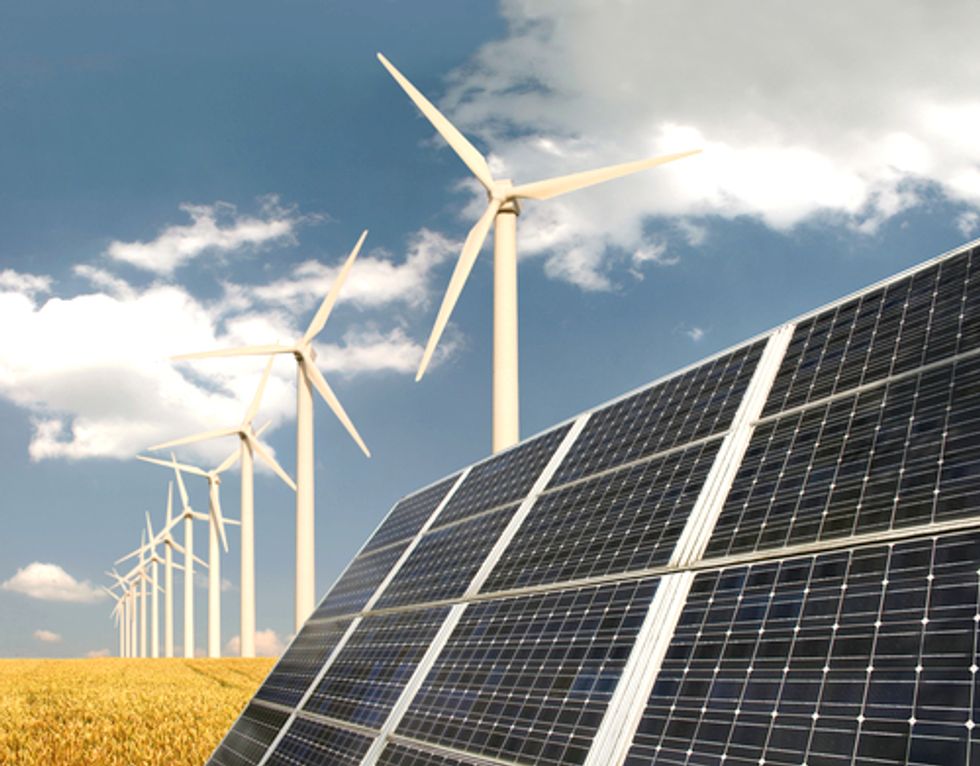 Photo courtesy of Shutterstock
Although hydropower remains the world's leading renewable energy, solar and wind continue to dominate investment in new renewable capacity and are quickly becoming the highest-profile renewable energy sources, write Worldwatch staff in the Institute's latest Vital Signs Online trend.
Global solar and wind energy capacities continued to grow even though new investments in these energy sources declined during 2012. Global investment in solar energy in 2012 was $140.4 billion, an 11 percent decline from 2011, and wind investment was down 10 percent, to $80.3 billion. But due to lower costs for both technologies, total installed capacities grew sharply.
Solar photovoltaic (PV) installed capacity grew by 41 percent in 2012, reaching 100 gigawatts (GW). Over the past five years alone, installed PV capacity grew by 900 percent from 10 GW in 2007. The countries with the most installed PV capacity today are Germany (32.4 GW), Italy (16.4 GW), the U.S. (7.2 GW) and China (7.0 GW).
Europe remains dominant in solar, accounting for 76 percent of global solar power use in 2012. Germany alone accounted for 30 percent of the world's solar power consumption, and Italy added the third most capacity of any country in 2012 (3.4 GW). Spain added the most concentrating solar thermal power capacity (950 MW) in 2012 as well. However, Italy reached the subsidy cap for its feed-in tariff (FIT) program in June 2013 while Spain recently made a retroactive change in its FIT policies, meaning growth in solar energy will likely slow in these countries in the near future.
Due to slowing global economic growth, easing demand and oversupply, there were significant net losses in the Chinese PV industry, which supplies more than half of the world market. The net losses have been exacerbated by growing trade wars between China and both the European Union (EU) and the U.S. after these regions accused Chinese companies of dumping solar panels on their markets. Meanwhile, China's domestic demand is likely to grow. The country's twelfth Five-Year Plan aims to reach 21 GW installed solar capacity by 2015 and 50 GW by 2020.
Total installed wind capacity edged up in 2012 by 45 GW to a total of 284 GW, an 18.9 percent increase from 2011. In keeping with recent years, the majority of new installed capacity was concentrated in China and the U.S., which reached total installed capacities of 75.3 GW and 60 GW, respectively.
The U.S. was the world's top wind market in 2012. Overall capacity increased 28 percent as the country added 13.1 GW, double the amount it added in 2011. Increased domestic manufacturing of wind turbine parts, improved technological efficiency and lower costs helped spur this increase, but the greatest catalyst was the threat of expiration of the federal Production Tax Credit (PTC)—which provides tax credits for kilowatt-hours produced by wind turbines—at the end of 2012.
A slowdown was originally expected in 2013, but the U.S. Congress extended the PTC until the end of the year, which bodes well for many U.S. and European wind turbine and parts manufacturers that benefit from it.
The EU remained a dominant region for wind power, as it passed an important milestone by installing 11.9 GW of new capacity to reach 106 GW, representing 37.5 percent of the world's market. Currently, wind accounts for 11.4 percent of the EU's total installed generation capacity. Germany and Spain remained Europe's largest wind markets, increasing their total installed capacity to 31.3 GW and 22.8 GW, respectively. The United Kingdom was third in new installations in 2012, at 1.9 GW, followed by Italy with 1.3 GW.
"Although policy uncertainties and changes will likely challenge the growth of solar and wind in the future, these technologies are nonetheless well poised to grow," said Matt Lucky, report co-author and sustainable energy lead researcher at Worldwatch. "Declining solar technology prices, while challenging for current manufacturers, are helping solar to reach near grid-parity in many markets. With the decreasing cost of operating and maintaining wind farms, wind power is already cost competitive with conventional power energy sources in many markets."
Further highlights from the new Worldwatch Institute report examining the global market for solar and wind energy production include:
In 2012, installed capacity for concentrating solar thermal power (CSP) reached 2.55 GW, with 970 megawatts (MW) alone added in 2012.
The Asia-Pacific region now accounts for 17 percent of global solar use, leaving it behind only Europe.
 Asia's 15.5 GW of new installed wind capacity, the highest of any region in 2012, ensured that it remains on the heels of the EU.
 Political instability continued to slow growth in Africa and the Middle East, but installed capacity grew by 9.3 percent in 2012 compared with 2011's rate of 2.6 percent.
Visit EcoWatch's RENEWABLES page for more related news on this topic.
——–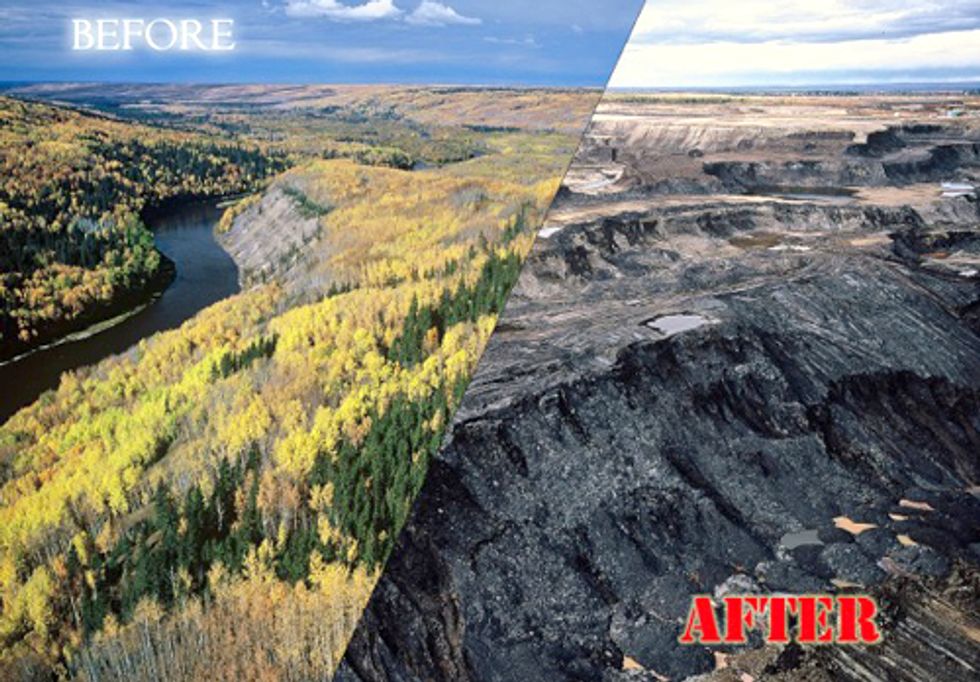 The European Commission—the executive branch of the European Union (EU)—will be voting in the next couple days whether to designate Canada's tar sands as being "highly polluting." Given tar sands' terrible ecological impacts upon our shared global atmosphere—and Canadian boreal forests, water, and indigenous peoples—the answer should be painfully obvious, and a resounding yes.
Such a designation would be a significant setback for tar sands growth.
Yet given the power of the ecocidal oil oligarchy which rules Canada and much of the world, empowered global citizens need to let the EU know the world expects, indeed demands, the EU do the right thing in condemning tar sands—in order to establish a level playing field for a renewable, efficient, and conservation based energy future.
Send a message to the EU to let them know you don't support tar sands development by clicking here.
For more information, click here.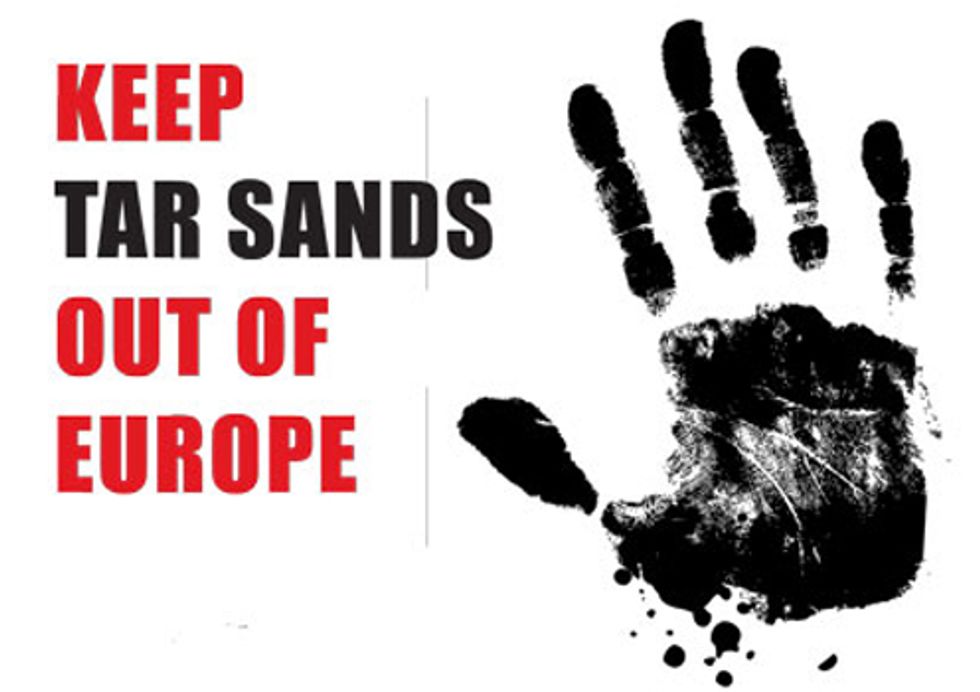 Eight Nobel Peace Prize laureates have written to European Heads of State and Ministers of the Environment urging them to tackle the most climate polluting sources of transport fuel, notably tar sands.
Oil produced from highly polluting sources, such as tar sands and coal-to-liquids, causes far more climate damaging emissions than conventional oil. Tar sand extraction in Canada has destroyed pristine wilderness areas and has had devastating impacts on local communities and aboriginal groups.
A copy of the letter is available by clicking here.
"Tar sands oil is the dirtiest of all, it emits 23 percent more greenhouse gas emissions than conventional oil," said Darek Urbaniak, extractive industries campaigner for Friends of the Earth Europe. "Tar sands also do untold damage to the environment and wildlife and threaten indigenous communities around the globe. If the EU doesn't put the proper policies in place it will be equally responsible for the damage caused by tar sands."
EU government representatives will vote next week (Feb. 23) whether to force fuels such as tar sands to clean up or face an effective ban from the EU market under the bloc's Fuel Quality Directive.
The law was approved in 2009 but still has to be implemented. Canada, a major tar sands producer, has lobbied extensively against the proposal that is being put to the vote next week, together with oil companies.
"If Europe doesn't act now, our addition to oil is going to turn into a much more damaging dependence on high carbon oil," said Nusa Urbancic of Transport & Environment. "The science shows that tar sands oil does lead to higher emissions than other sources. The EU's plan to make these fuels clean up is the right one and member states should support it."
"Even oil-obsessed America refused to take the gamble and shelved plans for a tar sands pipeline this winter," said Greenpeace EU transport policy adviser Franziska Achterberg. "The question is whether Europe is prepared to say 'no' to the oil lobby and to tar sands, which represent the exact opposite of the clean, climate-friendly future that we urgently need."
For more information, click here.