This website uses cookies to ensure you get the best experience while browsing it. By clicking 'Got It' you're accepting these terms.
SOPA Images / Getty Images
By Sarah Vogel
Monday, Walmart announced that it will stop selling paint strippers containing methylene chloride or N-methylpyrrolidone (NMP) in stores by February 2019—making it the first general merchandise retailer to take such action. Walmart's announcement follows the strong leadership demonstrated by Lowes, Home Depot and Sherwin Williams, all of which have committed not to sell methylene chloride- and NMP-based paint stripping products by the end of the year. Importantly, Walmart's action goes beyond its U.S. stores, including those in Mexico, Canada and Central America, as well as their online store.
Administrator of the Environmental Protection Agency Scott Pruitt. Mitchell Resnick
In the coming weeks, U.S. Environmental Protection Agency (EPA) Administrator Scott Pruitt is expected to announce a proposal that would limit the type of scientific studies and data the agency can use in crafting public health and environmental regulations.
The planned policy shift, first reported by E&E News, would require the EPA to only use scientific findings whose data and methodologies are made public and can be replicated.
EcoWatch Daily Newsletter
By Keith Gaby
Like a television executive peddling reality shows, Scott Pruitt has decided to stage an exercise pitting the well-established science of climate change against a grab bag of fringe theories.
It will be marketed by the Trump administration as an effort in the best traditions of scientific inquiry, but the real goal is to confuse the public and distract from the serious damage Pruitt is doing to our air, water and health.
By Rory Christian and Larissa Koehler
Electric vehicles (EVs) don't make much noise on the road, but they're generating a lot of buzz about the future of this technology and what it means for business and the environment.
Cars, buses and trucks are the second biggest source of pollution in the U.S. after electricity production. They are responsible for more than 26 percent of emissions that adversely affect the health and well-being of the population, and put communities located close to highways and other major thoroughfares at risk. These communities, typically low-income, are often plagued by elevated asthma rates and other pollution-induced health conditions.
By Jeremy Symons
While running for president, Donald Trump threatened to virtually eliminate the U.S. Environmental Protection Agency (EPA), leaving only "little tidbits."
Scott Pruitt, Trump's EPA administrator, has been tasked with the job of tearing down the agency from within. This is the man who sued the EPA 14 times—with strong financial backing from companies seeking to weaken clean air and clean water standards—when serving as Oklahoma's Attorney General.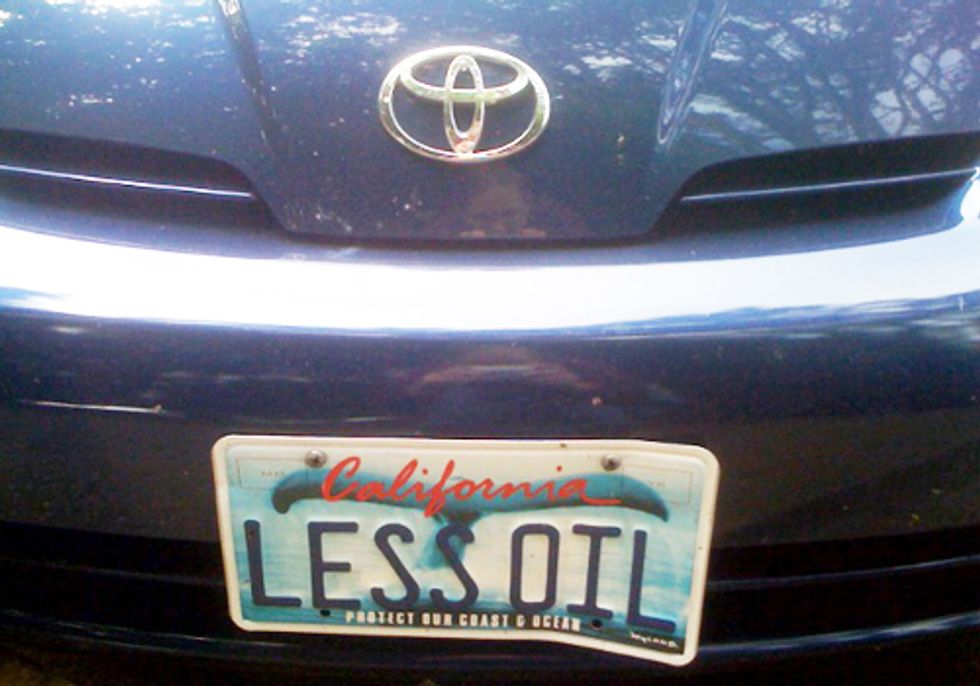 On Jan. 17 in Detroit, the headquarters of major U.S. automakers, the U.S. Environmental Protection Agency (EPA) and U.S. Department of Transportation (DOT) held public hearings on a landmark and broadly supported proposal to provide cleaner, more fuel efficient cars for America.
The hearing is the first of three that will allow for public input on proposed fuel efficiency and greenhouse gas emissions standards for model years 2017-2025 passenger vehicles. Hilary Sinnamon will testify in favor of the historic proposal for Environmental Defense Fund (EDF).
"Cleaner, more efficient cars are a triple play for Americans," said Sinnamon. "They'll help reduce our dependence on imported oil, save families money at the gas pump, and reduce dangerous air pollution. This is an opportunity to improve both our economy and our environment in one step; that's why the auto industry, labor unions and environmentalists are all supporting it."
You can read Sinnamon's full testimony here.
The proposed standards call for fleet-wide average performance comparable to 54.5 miles per gallon, or 163 grams per mile of carbon dioxide, by model year 2025.
Together with the model year 2012-2016 clean car standards finalized in 2010, the light duty fuel efficiency and greenhouse gas program is expected to reduce oil consumption by an estimated 12 billion barrels, cut heat-trapping carbon dioxide pollution by over 6 billion metric tons, and provide $1.7 trillion in national fuel savings over the life of the program.
America's fleet of cars and light trucks now consumes more than 360 million gallons of fuel per day and emits about 20 percent of U.S. greenhouse gas pollution. Under the new standards, we will reduce our oil consumption by an estimated 2.2 million barrels a day by 2025—more than our daily 2010 oil imports from the entire Persian Gulf.
The new standards will also put money back in consumers' pockets. Based on the projected fuel savings from the proposal, owners could save more than $4,000 over the life of their new car or truck. Those fuel savings will offset higher vehicle costs in less than four years, and consumers who buy a vehicle with a typical five year loan will see immediate savings of about $12 a month.
The proposal already has broad support from such widespread groups as auto manufacturers, United Auto Workers, small businesses, American consumers, veterans and military groups, economists, and environmental advocates—including EDF.
For more information, click here.