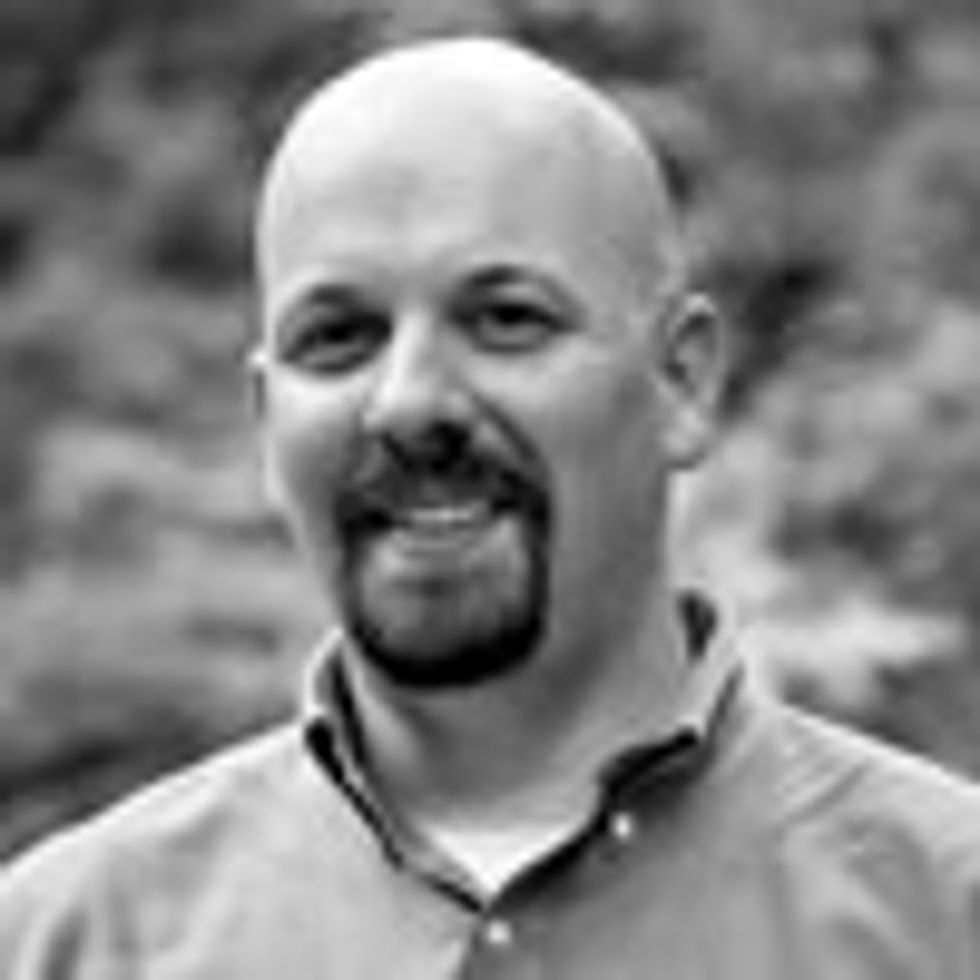 Starting today, we can begin to breathe, eat and drink a bit easier. The U.S. Environmental Protection Agency (EPA) begins enforcement of the Mercury and Air Toxics standard, a 20-year-old mandate that set limits on mercury emissions from coal and oil-fired power plants.
These safeguards are not for show. They reflect a raft of highly credible research proving that mercury, along with other toxic metals including arsenic, chromium and nickel, is spewed in to the air as an insidious byproduct of fossil fuel burning. These metals contaminate waterways, where they infuse the bodies of commercial fish and seafood. It's no surprise that women of childbearing age are urged not to eat salmon and shrimp. High accumulated mercury levels in these and other frequently consumed species can be devastating to the unborn and infants.
That reality gave this effort tremendous momentum—a record-breaking 500,000 Americans reached out to the U.S. EPA in support of the standard, reinforcing the notion that we'd rather have healthy moms and babies than antiquated power plants raining contaminants down on our communities. We salute President Obama and U.S. EPA Administrator Lisa P. Jackson for standing fast against the antiquated interests of Big Coal and Big Oil in order to make this ruling a reality.
Unsurprising, however, has been the utility industry's prolonged, expensive campaign of misinformation— millions of dollars and countless lobbying hours spent trying to convince legislators, and thus the American public, that a little mercury mutating a developing human nervous system was no big deal.
Some utility companies, along with members of Congress swimming in their campaign contributions, made heel-dragging on this issue an art. Their lobbyists are understandably upset, but we're happy to treat them to a seafood dinner if that assuages their grief.
The barrage of tiresome talking points from Republican and industry opposition about how this epitomizes big government's job-killing intrusion on free enterprise is already underway, but let's be as clear as the forthcoming air:
• This rule will save lives. According to the U.S. EPA, the rule will prevent up to 11,000 premature deaths, 4,700 heart attacks, and 130,000 asthma attacks each year, as well as almost 3,000 cases of chronic bronchitis yearly. Emergency room visits will drop by almost 6,000.
• This rule will protect the environment. In 2008, nearly half of all U.S. river-miles and lake-acres were under water contamination advisories. The vast majority of this contamination was due to mercury, including 100 percent of the Great Lakes. Over time, just one gram of mercury per year will contaminate a 20-acre lake.
• This rule will create jobs and boost productivity. EPA estimates that this rule will lead to 46,000 short-term construction jobs and 8,000 long-term utility jobs. Currently only 17 states have established mercury emissions limits on coal plants. That's far from adequate, especially since the states with the largest volume of mercury emissions do not have emissions limits. In addition, we'll avoid 540,000 sick days each year, enhancing productivity while lowering health care costs.
The downside for fossil fuel facilities is negligible at best. A mere eight percent of our nation's coal-generation capability will be taken offline in the years ahead—decrepit, 30-to-50-year-old power plants that even utility companies agree need to be modernized or shut down outright as they have become too costly to upgrade or maintain, let alone operate.
So, let's take a well-deserved deep breath and celebrate the fact that regard for a nation's health and well-being has won out over the interests of a few backward-thinking bribe recipients who don't lose sleep over causing cancer and birth defects.
EcoWatch Daily Newsletter
waterlust.com / @tulasendlesssummer_sierra .
Each product featured here has been independently selected by the writer. If you make a purchase using the links included, we may earn commission.
The bright patterns and recognizable designs of Waterlust's activewear aren't just for show. In fact, they're meant to promote the conversation around sustainability and give back to the ocean science and conservation community.
Each design is paired with a research lab, nonprofit, or education organization that has high intellectual merit and the potential to move the needle in its respective field. For each product sold, Waterlust donates 10% of profits to these conservation partners.
Eye-Catching Designs Made from Recycled Plastic Bottles
waterlust.com / @abamabam
The company sells a range of eco-friendly items like leggings, rash guards, and board shorts that are made using recycled post-consumer plastic bottles. There are currently 16 causes represented by distinct marine-life patterns, from whale shark research and invasive lionfish removal to sockeye salmon monitoring and abalone restoration.

One such organization is Get Inspired, a nonprofit that specializes in ocean restoration and environmental education. Get Inspired founder, marine biologist Nancy Caruso, says supporting on-the-ground efforts is one thing that sets Waterlust apart, like their apparel line that supports Get Inspired abalone restoration programs.
"All of us [conservation partners] are doing something," Caruso said. "We're not putting up exhibits and talking about it — although that is important — we're in the field."
Waterlust not only helps its conservation partners financially so they can continue their important work. It also helps them get the word out about what they're doing, whether that's through social media spotlights, photo and video projects, or the informative note card that comes with each piece of apparel.
"They're doing their part for sure, pushing the information out across all of their channels, and I think that's what makes them so interesting," Caruso said.
And then there are the clothes, which speak for themselves.
Advocate Apparel to Start Conversations About Conservation
waterlust.com / @oceanraysphotography
Waterlust's concept of "advocate apparel" encourages people to see getting dressed every day as an opportunity to not only express their individuality and style, but also to advance the conversation around marine science. By infusing science into clothing, people can visually represent species and ecosystems in need of advocacy — something that, more often than not, leads to a teaching moment.

"When people wear Waterlust gear, it's just a matter of time before somebody asks them about the bright, funky designs," said Waterlust's CEO, Patrick Rynne. "That moment is incredibly special, because it creates an intimate opportunity for the wearer to share what they've learned with another."
The idea for the company came to Rynne when he was a Ph.D. student in marine science.
"I was surrounded by incredible people that were discovering fascinating things but noticed that often their work wasn't reaching the general public in creative and engaging ways," he said. "That seemed like a missed opportunity with big implications."
Waterlust initially focused on conventional media, like film and photography, to promote ocean science, but the team quickly realized engagement on social media didn't translate to action or even knowledge sharing offscreen.
Rynne also saw the "in one ear, out the other" issue in the classroom — if students didn't repeatedly engage with the topics they learned, they'd quickly forget them.
"We decided that if we truly wanted to achieve our goal of bringing science into people's lives and have it stick, it would need to be through a process that is frequently repeated, fun, and functional," Rynne said. "That's when we thought about clothing."
Support Marine Research and Sustainability in Style
To date, Waterlust has sold tens of thousands of pieces of apparel in over 100 countries, and the interactions its products have sparked have had clear implications for furthering science communication.
For Caruso alone, it's led to opportunities to share her abalone restoration methods with communities far and wide.
"It moves my small little world of what I'm doing here in Orange County, California, across the entire globe," she said. "That's one of the beautiful things about our partnership."
Check out all of the different eco-conscious apparel options available from Waterlust to help promote ocean conservation.
Melissa Smith is an avid writer, scuba diver, backpacker, and all-around outdoor enthusiast. She graduated from the University of Florida with degrees in journalism and sustainable studies. Before joining EcoWatch, Melissa worked as the managing editor of Scuba Diving magazine and the communications manager of The Ocean Agency, a non-profit that's featured in the Emmy award-winning documentary Chasing Coral.