The Eco-Justice Working Group of Philadelphia Yearly Meeting has announced that more than $2 million of assets have been divested from fossil fuels and reinvested in a new Quaker Green Fund offered by Friends Fiduciary Corporation.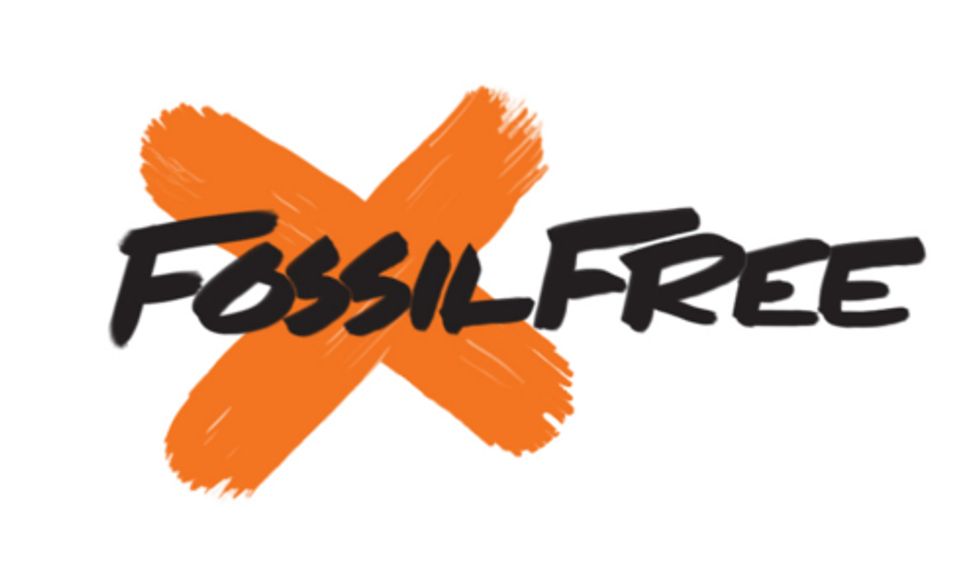 By doing so, Philadelphia area Religious Society of Friends join a growing number of religious communities, colleges, towns and states across the country and world, which are pressuring government and industry to act now to slow climate change. Meetings that have already shifted funds include Central Philadelphia, Lansdowne, Westtown, Lehigh Valley, Old Haverford and Newtown Monthly Meetings. The question of investing with integrity is actively underway at many others. These Quaker Meetings are urging Philadelphia Yearly Meeting, the largest body of the Religious Society of Friends in the U.S., to divest as well.
"We understand that addressing the climate crisis is a moral imperative," said Bruce Harrison of Westtown Monthly Meeting. "The divestment movement draws attention to the seriousness of climate disruption and the need to combat the powerful coal, oil and gas companies, which persist in resisting efforts to curb polluting carbon and methane emissions."  
The movement is based on recent climate and financial analyses by the Carbon Tracker Initiative which makes it clear that 80 percent of the world's fossil fuel reserves must not be burned if we are to maintain a hospitable climate.
"By divesting and reinvesting, we communicate the urgency of our concern for protecting a stable climate future for the commonwealth of life," said Paula Kline, member of the Eco-Justice Working Group. "We want to invite meaningful conversation about the transition to clean energy." 
The decision is consistent with Religious Society of Friends' values. They have a long history of concern for ethical investing and exclude other industries such as tobacco, gambling and arms manufacture because of the harm they do. Quakers understand that money is always an instrument of moral choice. The difficult times for the future of the Earth—and more particularly its poorest citizens—merit dramatic, but responsible, actions like this.
Friends Fiduciary Corporation excluded coal and coal based utilities from their portfolio in 2013. Stanford University has just followed suit. "We have a carbon budget, with very real limits which must be respected, if we want to survive," Kline said. "We also know about financial bubbles, and the carbon bubble is a concern to any financial manager." 
The Eco-Justice Working Group acts on the Quaker commitment to stewardship including the Friendly Households program, which supports reducing our carbon footprint and promoting renewable energy options. The consequences of unchecked climate change can be described as a theft from our children, be we are all at risk. Climate instability threatens every society on Earth and the natural systems on which they depend.
Student activists with the Divest Harvard campaign blockaded one of the main entrances to Harvard University President Drew Faust's office in Harvard Yard today, kicking off a day of non-violent action. Students are calling for an open debate about fossil fuel divestment with the Harvard Corporation after having been denied a public meeting with the administration since fall 2013, according to the groups press release.
[blackoutgallery id="332633"]
Supported by 350.org and Better Future Project, the campaign is part of a global movement including more than 400 campuses calling for endowments to divest from publicly traded coal, oil and gas companies that own the majority of the world's carbon reserves. The fossil fuel divestment movements aims to stigmatize and decrease the influence of fossil fuel companies responsible for the worsening climate crisis.
Divest Harvard is calling on the university to:
Immediately freeze any new investments in fossil fuel companies 
Immediately divest direct holdings (currently $17.3 million) from the top 200 publicly traded fossil fuel companies
Divest indirect holdings in the top 200 fossil fuel companies within five years and reinvest in socially responsible funds
Watch Tim DeChristopher speak at today's event:
The Harvard administration has repeatedly refused to participate in open and transparent dialogue about fossil fuel divestment, instead holding meetings with trustees behind closed doors and making public statements that dismiss concerns about the dangerous political influence of fossil fuel corporations.
"The university's failure to respond to demands for an open discussion of its investments in fossil fuels shows a lack of respect for student opinion," said Brett Roche, undergraduate and blockade participant. "If a Harvard education is truly meant to liberate students to challenge and to lead, then the administration should be ready to engage with students organizing for institutional change."
In addition to the blockade, a day-long rally is taking place that features music and speeches by alumni, faculty, social justice groups and prominent climate activists, including Tim DeChristopher. The students are encouraging passers-by to make T-shirts, banners and other crafts as well as write letters to President Faust and members of the Harvard Corporation about why they support fossil fuel divestment.
"We want to get President Faust's attention," said Sidni Frederick, undergraduate and Divest Harvard member. "It's important for the university's leadership to know that the student body can't wait any longer for them to begin a real dialogue about why they aren't taking bolder steps in solving the climate crisis, a problem that threatens all of our futures."
For more than two years much of the Harvard community has been calling for the university to divest. In 2012 72 percent of students voted for divestment and earlier this month 93 faculty members sent a strongly worded open letter to President Faust and fellows of the school admonishing the university for refusing to consider divestment. 
--------
YOU ALSO MIGHT LIKE
Students Rally for Fossil Fuel Divestment at Ohio State University
Divest Duke Urges University to Phase Out Investment in Fossil Fuels
Prescott College Passes Landmark Fossil Fuel Divestment Resolution
--------
EcoWatch Daily Newsletter
The European Union's climate chief has become the latest political heavyweight to publicly support divestment from fossil fuels.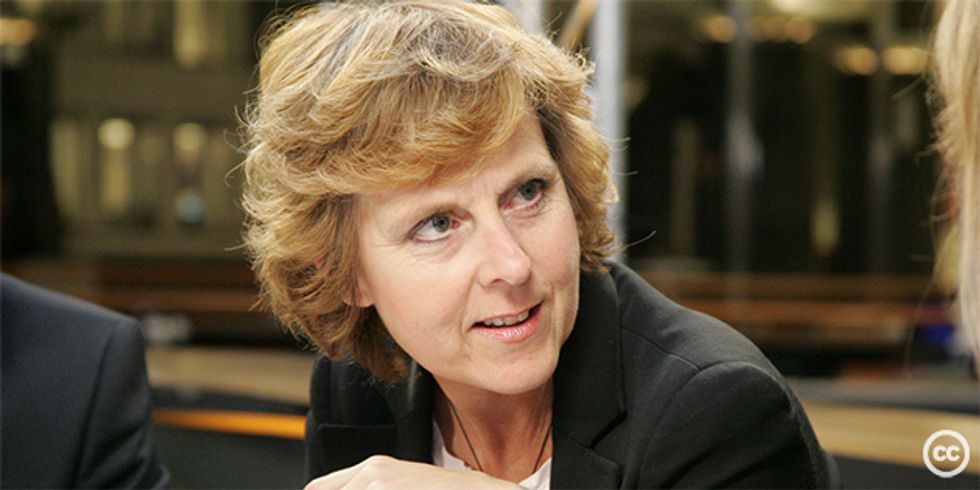 Connie Hedegaard has urged the European Investment Bank (EIB), the European Bank for Reconstruction and Development (EBRD), and the World Bank to take a lead role in eliminating public finance support for fossil fuels.
Although all three of the banks have policies aimed at encouraging lending to renewables and energy efficiency, in practice fossil fuel projects continue to benefit from their support.
Between 2007 and 2011, the EIB invested €15 billion in fossil fuel projects compared to €14.8 billion in renewables, while similarly around half of the EBRD's annual €6.7 billion of energy lending is still going to fossil fuels.
With a collective annual lending pot of €130 billion, Hedegaard said the banks must "lead by example by restricting conditions for greater public financing of coal, the most damaging fossil fuel, and by pressing for greater transparency in reporting on emissions."
The World Bank looks set to take its first step in this transition, as a leaked report last month announced the bank would stop lending to coal power projects, except in "rare circumstances" where there were no other options available.
Experts say that two-thirds of the planet's fossil fuel reserves must be left underground if disastrous levels of global warming are to be avoided.
By continuing to invest in ultimately unburnable fossil fuel assets these banks are contributing to a "carbon bubble" that poses a major risk to economic security.
Hedegaard joins other political figures and a growing chorus of people supporting the divestment movement, pushing the issue up the agenda.
Two weeks ago, President Obama used his climate change speech at Georgetown University to call on U.S. citizens to "convince those in power to reduce our carbon pollution. Push your own communities to adopt smarter practices. Invest. Divest."
Smart organizations are already shifting their money away from risky fossil fuel assets.
Last week, pension fund, Storebrand, pulled out of 19 fossil fuel companies to "reduce fossil fuel and CO2 exposure and ensure long-term stable returns" stating that such high carbon assets would likely become "worthless financially" in the future.
The bank, Rabobank also announced a blanket ban on loans to firms involved with oil sands and fracking for shale gas due to the financial and environmental risks associated with projects of this nature.
The United Church of Christ also became the latest notable organization to approve a fossil fuel divestment strategy in the U.S., becoming the country's first national and religious body to do so.
In the UK, the Church of England has also said it would consider divesting from fossil fuels, following a resolution passed by the diocese of Southwark—with the issue now passed onto the General Synod, the legislative body which governs the church.
The church has already reduced its exposure to fossil fuels by 62 percent since 2010, a significant shift in its £8 billion of assets, which has previously seen large investments in oil giants Shell and BP.
Following in the footsteps of giant institutions, local businesses and individuals are also starting to minimize their exposure to the carbon bubble and harness the potential of clean energy investments, showing they are ready to invest in renewables.
Visit EcoWatch's RENEWABLES page for more related news on this topic.
——–
SHARE YOUR THOUGHTS BELOW: What are you doing to contribute to the growing divestment movement?
——–