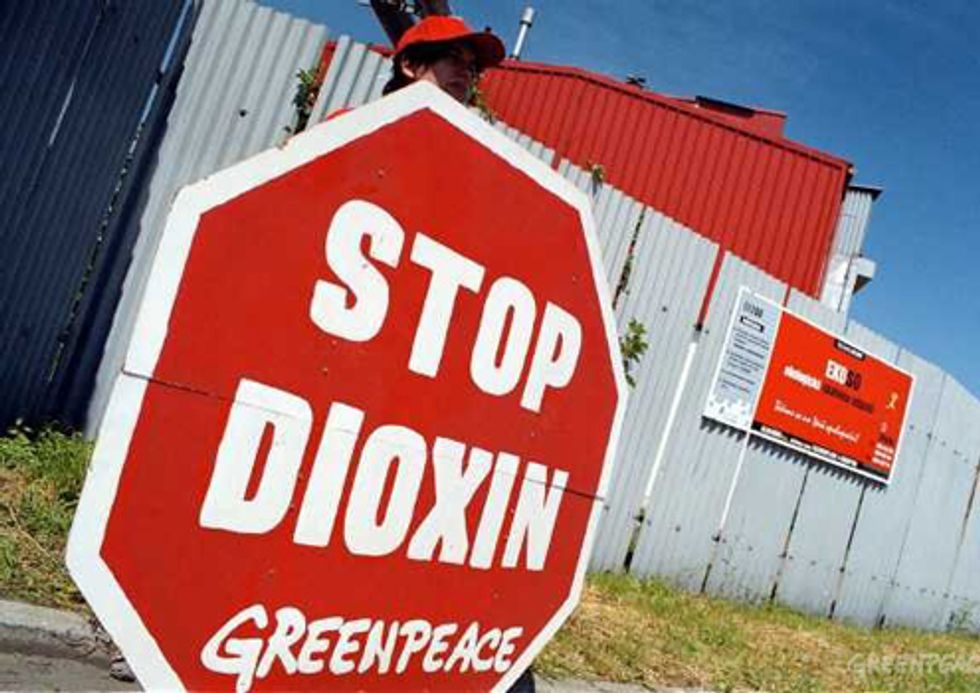 On Feb. 17 the U.S. Environmental Protection Agency (EPA) finally released their major report on the non-cancer health effects of dioxin, which for the past twenty seven years has been delayed due to interference from the chemical industry. Environmental and health groups across the country celebrated this important milestone.
"We applaud EPA Administrator Lisa Jackson and the Obama administration for finalizing this important health report on dioxin, one of the most toxic chemicals on the planet," said Lois Marie Gibbs, executive director of the Center for Health, Environment & Justice (CHEJ).
"After twenty seven years of delays, I quite honestly never thought this report would ever see the light of day. Today the American people won a major victory against the chemical industry, who has been working behind closed doors for decades to hide and distort the truth about the dangers of dioxin. The science is clear—dioxin is toxic to our children's health and development. We strongly urge the EPA to now finish the job by finishing their review on dioxin and cancer, and to develop a comprehensive action plan to further reduce dioxin emissions and exposures. To start, the EPA should finalize the EPA's proposed cleanup standards for dioxin at toxic sites, which have been languishing at the White House OMB since 2010. We call on the Obama administration to dust off the prestigious National Academy of Sciences report on dioxin in food to explore innovative policies to reduce the levels of dioxin in the food supply."
Dioxin is building up in our bodies as a result of the food we eat. According to EPA more than 90 percent of human exposure to dioxin occurs through our diet. Dioxin is most prevalent in meat, fish, dairy and other fatty foods.
EPA has been under enormous pressure by environmental health, environmental justice, labor, health-impacted, and Vietnam Veterans organizations to release the non-cancer health assessment in recent weeks and ever since President Obama entered office. In January a letter was delivered to EPA Administrator Jackson signed by more than 2,000 organizations and individuals. Over the past month a broad coalition of organizations have written to EPA urging the agency to finalize this report.
In January, Rep. Ed Markey (D-MA), Ranking Member of the Natural Resources Committee and senior member of the Energy and Commerce Committee, sent EPA a letter urging the agency to finalize this dioxin assessment. In April, Rep. Markey and 72 members of Congress sent a letter to EPA calling on the agency to release the report.
Dioxin is a known human carcinogen. Dioxin also causes a wide range of adverse non-cancer effects including reproductive, developmental, immunological, and endocrine effects in both animals and humans. Animal studies show that dioxin exposure is associated with endometriosis, decreased fertility, the inability to carry pregnancies to term, lowered testosterone levels, decreased sperm counts, birth defects, and learning disabilities. In children, dioxin exposure has been associated with IQ deficits, delays in psychomotor and neurodevelopment, and altered behavior including hyperactivity. Studies in workers have found lowered testosterone levels, decreased testis size, and birth defects in offspring of Vietnam veterans exposed to Agent Orange.
Dioxin's effects on the immune system of the developing organism appear to be among the most sensitive endpoints studied. Animal studies show decreased immune response and increased susceptibility to infectious disease. In human studies, dioxin was associated with immune system depression and alterations in immune status leading to increased infections. Dioxin can also disrupt the normal function of hormones—chemical messengers that the body uses for growth and regulation. Dioxin interferes with thyroid levels in infants and adults, alters glucose tolerance, and has been linked to diabetes.
In response to anticipated concerns about dioxin in food, the Center for Health, Environment & Justice (CHEJ) has prepared these top six tips for reducing exposure to dioxin in food:
Eat less animal fat—buy lean meats and poultry—and cut off the fat before cooking.
Eat fat free dairy products—or as low as you can—for dairy products such as milk, cheese, and yogurt.
Fish is a healthy food choice—but fish are also affected, so avoid fatty fish (such as salmon) and cut the fat off before cooking and eating.
Purchase food products that have been grain or grass fed—Farm animals fed food with animal products that includes other animal's fat increases the amount of dioxin ingested by livestock and increases the amount of dioxin that is in the consumer meat product.
Eat more fruits and vegetables
Breast feed your babies—breast milk is still the healthiest food for your baby.
According to EPA, dioxin releases increased by 18 percent from 2009-2010 nationally. Dioxin air releases increased by 10 percent. Some of the top U.S. companies that reported releasing dioxin into the environment in 2010 were Dow Chemical, Missouri Chemical Works, Gerdau Ameristeel, Lehigh Southwest Cement, Formosa Plastics Corporation, Temple-Inland, Cahaba Pressure Treated Forest Products, and Clean Harbors Aragonite. Three of these facilities make chemicals to produce polyvinyl chloride (PVC) plastic. Municipal waste incinerators, medical waste incinerators, landfill fires, and backyard burn barrels are some of the other top sources of dioxin in America.
For more information, click here.
--------
The broad coalition of organizations include: the Breast Cancer Fund, Center for Health, Environment & Justice (CHEJ), Endometriosis Association, Environmental Defense Fund, Greenpeace, International Brotherhood of Teamsters, National Medical Association, Natural Resources Defense Council (NRDC), Sierra Club, Vietnam Veterans of America, Alaska Community Action on Toxics, Canadian Environmental Law Association, Clean Water Action, Ecology Center, Edison Wetlands Association, Environmental Working Group, Global Alliance for Incinerator Alternatives, Healthy Child Healthy World, Institute for Agriculture and Trade Policy, International POPS Elimination Network (IPEN), Ironbound Community Corporation, Kentucky Environmental Foundation, the Lone Tree Council, National Asian Pacific American Women's Forum, Physicians for Social Responsibility, Reproductive Health Technologies Project, Science & Environmental Health Network, The Endocrine Disruption Exchange, Union of Concerned Scientists, Vietnam Agent Orange Relief & Responsibility Campaign and Women's Voices for the Earth.
EcoWatch Daily Newsletter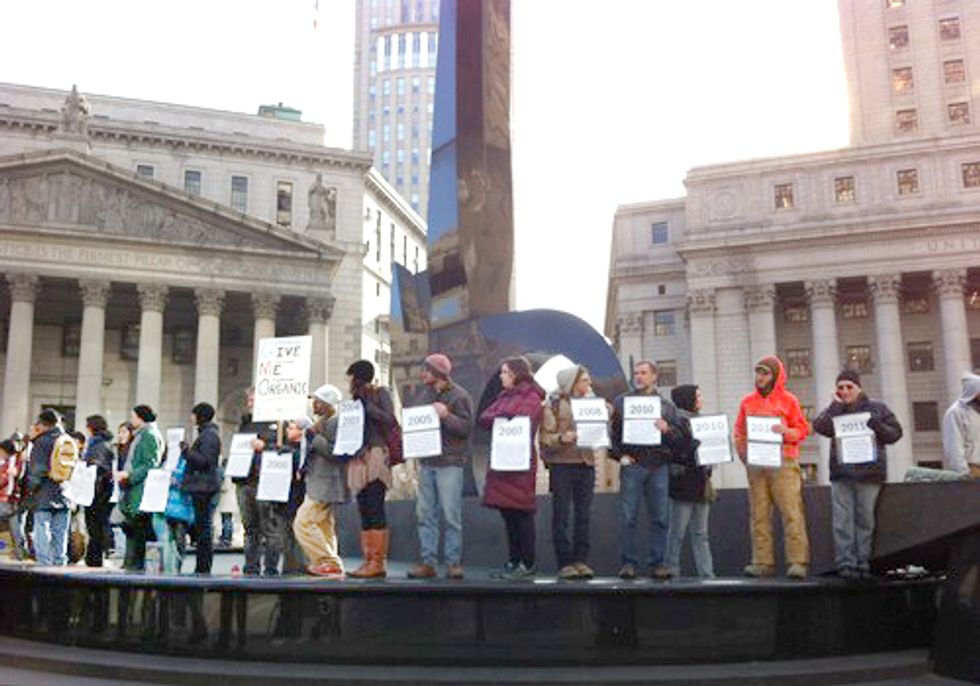 It was standing room only as family farmers from around North America filled Federal Court Judge Naomi Buchwald's courtroom in Manhattan on Tuesday, Jan. 31. The topic was the landmark organic community lawsuit Organic Seed Growers and Trade Association (OSGATA) et al v. Monsanto and the oral argument from Monsanto's pre-trial motion to dismiss, which it filed last July. Plaintiffs from at least 21 States and provinces were in the courtroom including Oregon, California, New Mexico, Colorado, Kansas, Nebraska, South Dakota, Saskatchewan, Missouri, Iowa, Ohio, Florida, North Carolina, Virginia, New Jersey, Pennsylvania, New York, Connecticut, Massachusetts, Vermont and Maine.
Meanwhile, outside the courthouse in Foley Square, hundreds turned out for the citizen's assembly of support for family farmers, an action organized by several groups including Occupy Food Justice. A depiction of Monsanto's infamous 100 year history including Agent Orange, dioxin, PCBs and now gene-spliced food was presented. Speakers addressed topics ranging from sustainable agriculture to risks associated with genetically modified organisms (GMOs) to issues of good food and food justice. After the conclusion of the courtroom oral argument, the plaintiff farmers and their legal team from the Public Patent Foundation provided details and comments on the courtroom proceedings, to supporters at the citizens' assembly.
"We were very pleased that the court granted our request to have oral argument regarding Monsanto's motion to dismiss our case today," said Daniel Ravicher of the Public Patent Foundation, lead lawyer for the plaintiffs. "The judge graciously permitted both parties to raise all the points they wished in a session that lasted over an hour. While Monsanto's attorney attempted to portray the risk organic farmers face from being contaminated and then accused of patent infringement as hypothetical and abstract, we rebutted those arguments with the concrete proof of the harm being suffered by our clients in their attempts to avoid such accusations. The judge indicated she will issue her ruling within two months. We expect she will deny the motion and the case will then proceed forward. If she should happen to grant the motion, we will most likely appeal to the Court of Appeals who will review her decision without deference."
The large group of 83 Plaintiffs in OSGATA v. Monsanto is comprised of individual family farmers, independent seed companies and agricultural organizations. The total number of members within the plaintiff group exceeds 300,000 and includes many thousands of certified organic farmers. The plaintiffs are not seeking any monetary compensation. Instead, the farmers are pre-emptively suing Monsanto and seeking court protection under the Declaratory Judgment Act, from Monsanto-initiated patent infringement lawsuits.
President and lead Plaintiff for Organic Seed Growers and Trade Association—Maine organic seed farmer Jim Gerritsen—was in the courtroom and witnessed the oral argument. Gerritsen had this to say, "Our lawyer did a good job explaining the current injustice farmers face. We have a right to be secure on our farms and to be free from Monsanto's GMO trespass. If we become contaminated by Monsanto, not only is the value of our organic seed crop extinguished but we could also be sued by Monsanto for patent infringement because their contamination results in our 'possession' of their GMO technology. We have farmers who have stopped growing organic corn, organic canola and organic soybeans because they can't risk being sued by Monsanto. It's not fair and it's not right. Family farmers need justice and we deserve the protection of the court."
Early on in the legal process, Monsanto was asked by lawyers for the plaintiffs to provide a binding legal covenant not to sue. Monsanto refused this request and in doing so made clear that it would not give up its option to sue contaminated innocent family farmers who want nothing to do with Monsanto's GMO technology.
In a remarkable demonstration of solid support by American citizens for family farmers, co-plaintiff Food Democracy Now! has collected more than 100,000 signatures on it's petition supporting the rights of family farmers against Monsanto. "For the past 12,000 years farmers have saved the best seeds each year to increase yields and improve traits for the food we eat," said Dave Murphy, founder and executive director of Food Democracy Now! "In 1996, when Monsanto sold its first patented genetically modified (GMO) seed to farmers, this radically changed the idea of how farmers planted and saved seed. Less than two decades later, Monsanto's aggressive patent infringement lawsuits have created a climate of fear in rural America among farmers. It's time for that to end. Farmers should not have to live in fear because they are growing our food."
For more information, click here.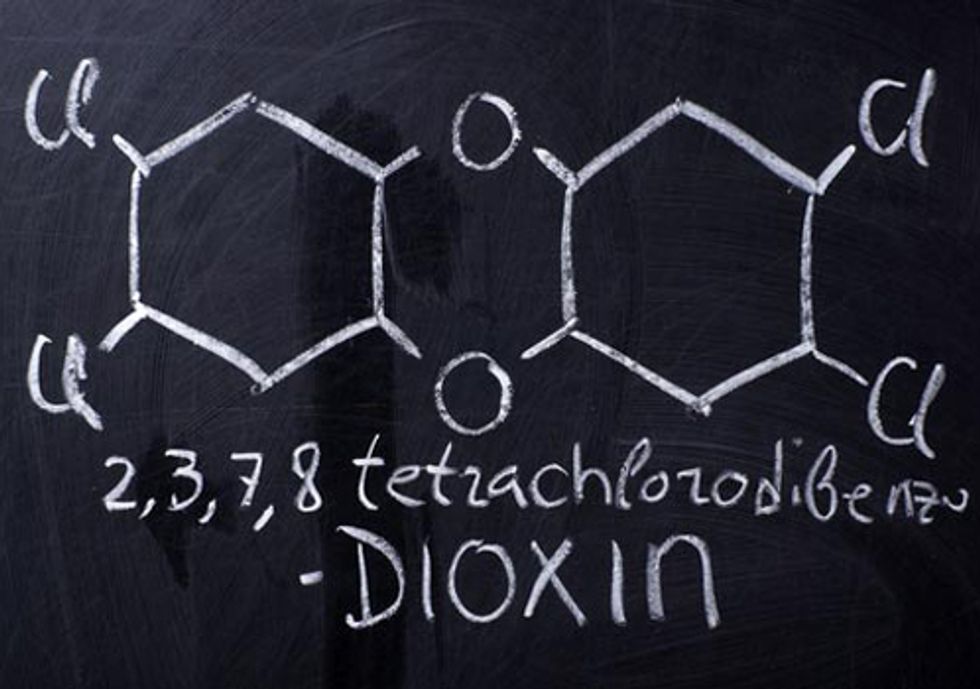 By Marion Nestle
The food and chemical industries are lobbying hard against what is expected to be a tough report from the U.S. Environmental Protection Agency (EPA). The report will set an upper limit for safe consumption of dioxins.
Most Americans consume dioxins at levels higher than this standard, mostly from food. About 90 percent of dioxins come from foods, particularly high-fat animal foods.
Dioxins mainly enter the food chain as by-products of industrial processes. To a lesser extent, they also come from natural processes such as volcanoes and forest fires. They contaminate land and sea, are consumed in feed, move up the food chain, and end up in the fatty parts of meat, dairy products and seafood.
Dioxins accumulate in fatty tissues and they increase the risk of human cancer more than any other industrial chemical.
The EPA is expected to recommend an intake limit of 0.7 picograms of dioxin per kilogram body weight per day. A picogram is one trillionth of a gram. The World Health Organization and European Union limit is higher—from 1 to 4 picograms per kilogram per day.
The food and chemical industries argue that the proposed EPA limit is too low.
The EPA thinks less is better. Dioxins are toxic and Americans typically consume amounts within the European range. A single hot dog can contain more dioxin than the proposed limit for a 2-year-old.
Dioxin levels in the U.S. have been declining for the last 30 years due to reductions in man-made sources, but they break down slowly and persist for a long time in the environment.
How to avoid them? The best way is to eat less high-fat meats, dairy foods and seafood. No wonder the food industry is alarmed.
A "Food Industry Dioxin Working Group" of trade associations such as the International Dairy Foods Association, the American Frozen Food Institute and the National Chicken Council wrote to the White House:
Under EPA's proposal…nearly every American – particularly young children—could easily exceed the daily RfD [reference dose] after consuming a single meal or heavy snack…The implications of this action are chilling.

Since the agency contends the primary route of human exposure to dioxin is through food, this could not only mislead and frighten consumers about the safety of their diets, but could have a significant negative economic impact on all U.S. food producers.
These groups singled out the media for particular blame:
The media will inevitably report on this change and in all likelihood misinterpret the RFD as a 'safe limit'. As a result, consumers may try to avoid any foods 'identified' as containing or likely to contain any dioxin.
Eat more fruits and vegetables anyone?
Congressman Ed Markey (D-MA) is urging the EPA to get busy and release its report:
The American public has been waiting for the completion of this dioxin study since 1985 and cannot afford any further delays…A baby born on the day the EPA completed its first draft health assessment would be 27 years old today. I'd like to see the final EPA analysis before it turns 28.
Let's hope the EPA does not cave in to industry pressure and releases the report this month as promised.
Technical note:
Dioxins collectively refers to hundreds of chemical compounds that share certain structures and biological characteristics. They fall into three closely related groups—the chlorinated dibenzo-p-dioxins (CDDs), chlorinated dibenzofurans (CDFs) and certain polychlorinated biphenyls (PCBs). The most studied is 2,3,7,8-tetrachlorodibenzo-p-dioxin (TCDD). PCBs are no longer produced in the U.S.
For more information, click here.
—————
Sign the petition to EPA Administrator Lisa Jackson at Change.org urging the EPA to release the dioxin assessment this month without delay so we can protect our kids from chemicals that cause cancer.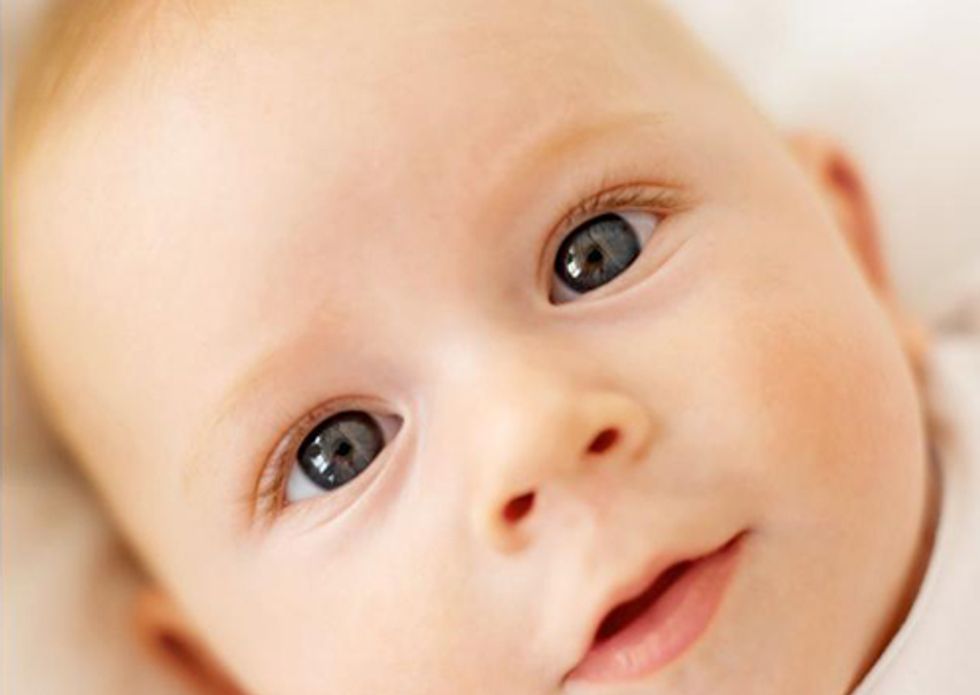 by Rachel Lincoln Sarnoff
In December, CNN reported the death of Saoirse Fitzgerald, the one-year-old girl who—alongside her mother, Kezia—had battled cancer. This heartbreaking story serves to remind all of us at Healthy Child Healthy World why we're here—to honor the memory Colette Chuda, the five-year-old girl whose tragic death from pediatric cancer inspired the formation of our organization 20 years ago. Our goal then, and today, is to inspire parents to create healthier homes and communities free of environmental toxicants linked to cancer, among other serious health problems.
But inspiration may no longer be enough. Current data shows that every sixty minutes, a child is diagnosed with cancer and every six hours, a child will lose her battle to cancer. Cases of pediatric cancer have increased 30 percent over the last 30 years, to the point that cancer is now the nation's leading cause of death by disease in children.
WHY DO KIDS GET CANCER?
Scientists believe that a combination of genetic and environmental factors cause cancer. In the U.S., the American Cancer Society estimates that 75 percent of cancers are caused by environmental factors. On a global scale, one in five cases of cancer are attributable to the environment, according to the World Health Organization. Both organizations cite preventable environmental factors such as chemicals, radiation and airborne particles as carcinogenic.
In pediatric cancer cases, evidence clearly links these factors—For example, an evaluation of epidemiologic pediatric cancer studies between 1970 and 1996 found pesticides "strongly associated" with childhood leukemia and brain cancers. However, there is still much to be learned about the specific risk factors and causes of pediatric cancer. One area of research found that transplacental exposures—in which the mother conveys toxicants to the embryo or fetus through the placenta— during critical windows of development can alter DNA in cells to set up the physiology for carcinogenesis (or oncogenesis), the process by which normal cells are transformed into cancer cells.
PRESIDENTIAL POSITIONING
The 2008-2009 annual President's Cancer Panel Report, released in May 2010, stated:
"The true burden of environmentally induced cancer has been grossly underestimated. With nearly 80,000 chemicals on the market in the United States, many of which are used by millions of Americans in their daily lives and are understudied and largely unregulated, exposure to potential environmental carcinogens is widespread…The Panel urges [President Obama] most strongly to use the power of [his] office to remove the carcinogens and other toxins from our food, water, and air that needlessly increase health care costs, cripple our Nation's productivity, and devastate American lives."
In terms of preventing pediatric cancer, the Panel acknowledged that "children are far more susceptible to damage from environmental carcinogens and endocrine disrupting compounds than adults, and recommended that parents and child care providers choose foods, house and garden products, play spaces, toys, medicines and medical tests that will minimize children's exposure to toxics. Ideally, parents should avoid exposure to endocrine-disrupting chemicals and known or suspected carcinogens prior to a child's conception and throughout pregnancy and early life, when risk of damage is greatest."
THE CHEMICAL CONNECTION
Today, environmental carcinogens are everywhere. A National Institutes of Health report released last year—which was delayed four years by chemical industry lobbyists, according to the New York Times—newly established 240 substances as causing cancer, including commonly identified carcinogens such as tobacco smoke and asbestos.
Yet even dioxin, the single most potent synthetic carcinogen identified by scientists—targeted for international phase-out by a treaty signed by more than 170 nations across the world—isn't regulated by our government. Dioxin is stored in animal fat, ingested when people consume fatty foods and passes through the placenta to fetuses. According to the Center for Health, Environment and Justice, every American now has measurable levels of chemicals in his or her body.
A U.S. Environmental Protection Agency (EPA) review of dioxin that began in 1985 has been delayed for more than 20 years. Although the EPA announced last year that its assessment would be released this month, industry lobbyists—most recently the American Farm Bureau Federation and the American Feed Industry Association—have protested the release of this information, arguing that releasing it would panic consumers, according to Greenwire.
TAKE A STAND
We have to take a stand. We need to know the truth about carcinogens in order to protect our kids. That's why today we're asking parents to urge the EPA to release the dioxin assessment this month, on schedule.
The dioxin petition kicks off a year of action focused on including environmental factors in the assessment of pediatric cancer. We're standing up for Saoirse and Colette, the thousands of children who are battling pediatric cancer today, and others who will begin the fight tomorrow.
They deserve better. They deserve a world free of carcinogenic chemicals. And we deserve to know how to protect them. Will you join us?
To help strengthen America's toxic chemical standards, click here.
For more information, click here.