This website uses cookies to ensure you get the best experience while browsing it. By clicking 'Got It' you're accepting these terms.
Detroit Food Academy facilitator Alexis Chingman-Tijerina, right, with students. Chingman-Tijerina has been with the academy since August. Zenobia Jeffries Warfield
With the Detroit Food Academy, there's no such thing as too many cooks in the kitchen. The students in this program designed to introduce them to the food business wouldn't have it any other way.
Detroit, Michigan. Doug Zuba / Unsplash
By Sierra Searcy
Michigan Gov. Gretchen Whitmer has created an office for clean water, housed within the newly formed Department of Environment, Great Lakes and Energy, to investigate complaints about water quality. "Right now, communities across our state don't trust the water coming out of their taps, and there is a real lack of trust in state government," Whitmer said. Her executive order comes at a time when many Michiganders lack access to clean water—and the resources to fix the problem.
EcoWatch Daily Newsletter
Stacey_newman / Getty Images
Solar canopies provide power, water and shade for urban renewal in Detroit. Studio-Ci

By Bentham Paulos
What do you do when the population of your neighborhood drops 60 percent in 15 years? When over a quarter of the homes in your neighborhood are abandoned, burned out, or unlivable? When you are surrounded by vacant lots, filled with trash?
If you are Will Bright, David Cross and Darrell West, you go to work. They are founders of It Starts At Home, a community redevelopment group working on saving Detroit, starting with ZIP code 48204.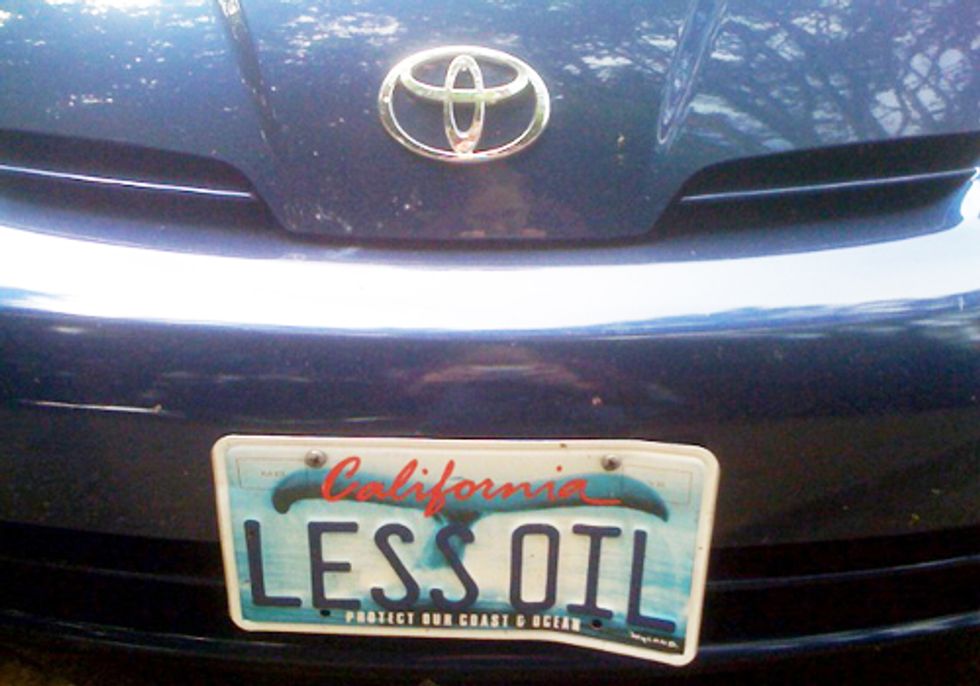 On Jan. 17 in Detroit, the headquarters of major U.S. automakers, the U.S. Environmental Protection Agency (EPA) and U.S. Department of Transportation (DOT) held public hearings on a landmark and broadly supported proposal to provide cleaner, more fuel efficient cars for America.
The hearing is the first of three that will allow for public input on proposed fuel efficiency and greenhouse gas emissions standards for model years 2017-2025 passenger vehicles. Hilary Sinnamon will testify in favor of the historic proposal for Environmental Defense Fund (EDF).
"Cleaner, more efficient cars are a triple play for Americans," said Sinnamon. "They'll help reduce our dependence on imported oil, save families money at the gas pump, and reduce dangerous air pollution. This is an opportunity to improve both our economy and our environment in one step; that's why the auto industry, labor unions and environmentalists are all supporting it."
You can read Sinnamon's full testimony here.
The proposed standards call for fleet-wide average performance comparable to 54.5 miles per gallon, or 163 grams per mile of carbon dioxide, by model year 2025.
Together with the model year 2012-2016 clean car standards finalized in 2010, the light duty fuel efficiency and greenhouse gas program is expected to reduce oil consumption by an estimated 12 billion barrels, cut heat-trapping carbon dioxide pollution by over 6 billion metric tons, and provide $1.7 trillion in national fuel savings over the life of the program.
America's fleet of cars and light trucks now consumes more than 360 million gallons of fuel per day and emits about 20 percent of U.S. greenhouse gas pollution. Under the new standards, we will reduce our oil consumption by an estimated 2.2 million barrels a day by 2025—more than our daily 2010 oil imports from the entire Persian Gulf.
The new standards will also put money back in consumers' pockets. Based on the projected fuel savings from the proposal, owners could save more than $4,000 over the life of their new car or truck. Those fuel savings will offset higher vehicle costs in less than four years, and consumers who buy a vehicle with a typical five year loan will see immediate savings of about $12 a month.
The proposal already has broad support from such widespread groups as auto manufacturers, United Auto Workers, small businesses, American consumers, veterans and military groups, economists, and environmental advocates—including EDF.
For more information, click here.