This website uses cookies to ensure you get the best experience while browsing it. By clicking 'Got It' you're accepting these terms.


The best of EcoWatch, right in your inbox. Sign up for our email newsletter!
By Sharon Kelly
A Pennsylvania industrial wastewater treatment plant has been illegally accepting oil and gas wastewater and polluting the Allegheny river with radioactive waste and other pollutants, according Clean Water Action, which announced today that it is suing the plant.
"Waste Treatment Corporation has been illegally discharging oil and gas wastewater since at least 2003, and continues to discharge such wastewater without authorization under the Clean Water Act and the Clean Streams Law," the notice of intent to sue delivered by Clean Water Action reads.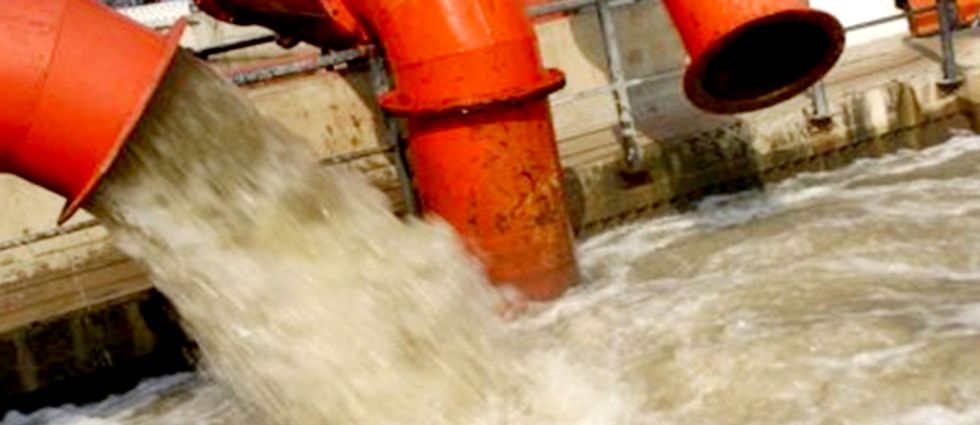 Many pollutants associated with oil and gas drilling—including chlorides, bromides, strontium and magnesium—were discovered immediately downstream of the plant's discharge pipe in Warren, PA, state regulators discovered in January. Upstream of the plant, those same contaminants were found at levels one percent or less than those downstream, or were not present at all.
State officials also discovered that the sediments immediately downstream from the plant were tainted with high levels of radium-226, radium-228 and uranium. Those particular radioactive elements are known to be found at especially high levels in wastewater from Marcellus shale gas drilling and fracking, and state regulators have warned that the radioactive materials would tend to accumulate in river sediment downstream from plants accepting Marcellus waste.
"To us, that says that they are discharging Marcellus Shale wastewater, although no one admits to sending it to them," said Myron Arnowitt, Pennsylvania state director for Clean Water Action.
A request for comment sent to Waste Treatment Corporation has not yet been answered.
The amount of radioactivity found in the Allegheny riverbed is striking. Sediments just downstream of the Waste Treatment Corporation's discharge pipe contained over 50 picocuries per gram (pCi/g) of radium-226, state records show. To put that number in rough context, the levels in found in the Allegheny are 10 times those that the U.S. Environmental Protection Agency (EPA) requires the surface soil at cleaned-up uranium mining sites to achieve.
Most of the radioactive wastes associated with fracking are too weak to cause harm to people unless they are breathed in, drank or eaten, since the alpha and beta radioactivity they primarily give off is too weak to get past people's skin. But at the levels discovered by state regulators, the dirt from the Allegheny's riverbed could potentially be radioactive enough to cause harm to people who are simply near it.
Once-confidential oil and gas industry studies have also pointed to another risk from disposing of radioactive materials from drilling or fracking in waterways—the risk to fish and aquatic life like crustaceans and mollusks. Radium bioaccumulates in fish, meaning that the more a fish ingests contaminated water or soil over its lifetime, the more radium it will contain. If people eat those fish, those radioactive materials consumed along with the fish can do harm to people's internal organs.
In their January study, state officials did not test fish or other animals like large clams or mussels from the Allegheny to see whether they were carrying radium or other pollutants. But they did study smaller organisms, and concluded that the wastewater being discharged after being processed by Waste Treatment Corporation into the Allegheny was "negatively impacting" aquatic life, specifically bugs, snails and small mollusks in the river. Many pollution-sensitive creatures found upstream of the plant's discharge pipe were missing downstream from the pipe.
"Those are the base of the food pyramid for large species like fish that people are generally more concerned about," Mr. Arnowitt said.
Just last month another industrial wastewater treatment plant was sanctioned by the EPA for illegally discharging untreated Marcellus waste. Environmental regulators also discovered high levels of radium around the discharge pipe at the Pennsylvania Brine Treatment Josephine plant. That plant was fined over $80,000 and the owner agreed to make up to $30 million in upgrades before accepting any more Marcellus shale wastewater.
The Clean Water Action lawsuit also calls attention to a troubling lack of record keeping for the toxic wastewater generated by the shale drilling boom, raising the possibility that more illegal dumping could be uncovered in the future.
"Currently, there are no companies drilling in the Marcellus Shale that report sending wastewater to WTC for disposal," a Clean Water Action statement says, referring to Waste Treatment Corporation by its initials. "However, the presence of radioactive materials in WTC's discharge indicates that WTC's wastewater likely comes, at least in part, from Marcellus Shale wells."
In 2011, after problems with wastewater disposal made national headlines, many industrial wastewater treatment plants said that they stopped taking Marcellus wastewater and were only taking conventional oil and gas wastewater, Arnowitt said. But the levels of contaminants—including the ones associated with Marcellus waste—in the discharge at many wastewater plants never changed, he said.
"It was hard to figure out why everyone believed what they were saying," he added.
With a track record like this, some Pennsylvanians are skeptical about their state government's capacity to police the drilling boom. These doubts only deepened when Senate Bill 259 was signed into law by Gov. Corbett (R-PA) earlier this month. The bill was originally intended to protect landowners by making royalty payments for people who leased their lands to drillers more transparent.
But a little-noticed provision slipped into that bill as an amendment has sparked an outcry. The amendment would allow drillers to pool together acreage owned by many different people and drill it all together, even if a lease wouldn't otherwise allow the oil and gas company to do so. This move will especially facilitate Marcellus shale drilling and fracking, which often involves drilling a well horizontally under many properties.
"This pooling language had no place in this bill," Trevor Walczak , vice president of the Pennsylvania chapter of the National Association of Royalty Owners told local reporters. "If you wanted to address pooling, we should have been doing it in a stand alone bill we could debate, not hiding it in here and fast-tracking it through."
State Rep. Everett (R-PA), who introduced the language in the bill, told Pennsylvania's TribLive he had no idea whether someone from the oil and gas industry suggested to him that provision be included. It drew little attention or debate before the bill was enacted.
"I'm serious. I don't know who exactly proposed (that amendment). We had a lot of proposals going into the bill. Legislation is brought to us by staff. I send them ideas, and they put them into a form of legislation and come back. Where the idea came from, who proposed this ... section, I don't know who that individual was," Everett said.
While Pennsylvania struggles to regulate the drilling industry, local activists are finding success in organizing outside of Harrisburg.
In one of Pennsylvania's other major watersheds, the Delaware River basin, some are hailing the pull-out announced this week by two natural gas companies, Hess Corporation and Newfield Exploration Company, as a major victory for those looking to protect the Delaware watershed, which provides drinking water to 15 million people, including Philadelphia and half of New York City.
The two companies sent a letter informing to roughly 1,300 landowners that they were abandoning plans to drill their holdings in the Delaware river basin. The landowners were part of the Northern Wayne Property Owners Alliance, and had negotiated their lease collectively.
"The lease is gone. It is no longer in force. They are releasing the properties," the group's spokesman, Peter Wynne, said Monday.
That particular region has drawn international attention, in part because it's home to film-maker Josh Fox, director of Gasland I and Gasland II, who first began investigating fracking after and oil and gas company sent him an offer to lease his family's land.
"This proves that people, organized and passionate can actually win sometimes," Fox said. "In the grand scheme of things, this is a small victory, but it's huge. It's the Upper Delaware."
Economics played a major role in the lease cancellations. Newfield Exploration said the price of gas had dropped too low to justify holding leases in the area. The Delaware River Basin, unlike most of Pennyslvania, has been under a shale drilling moratorium since the Marcellus rush began.
Visit EcoWatch's FRACKING page for more related news on this topic.
——–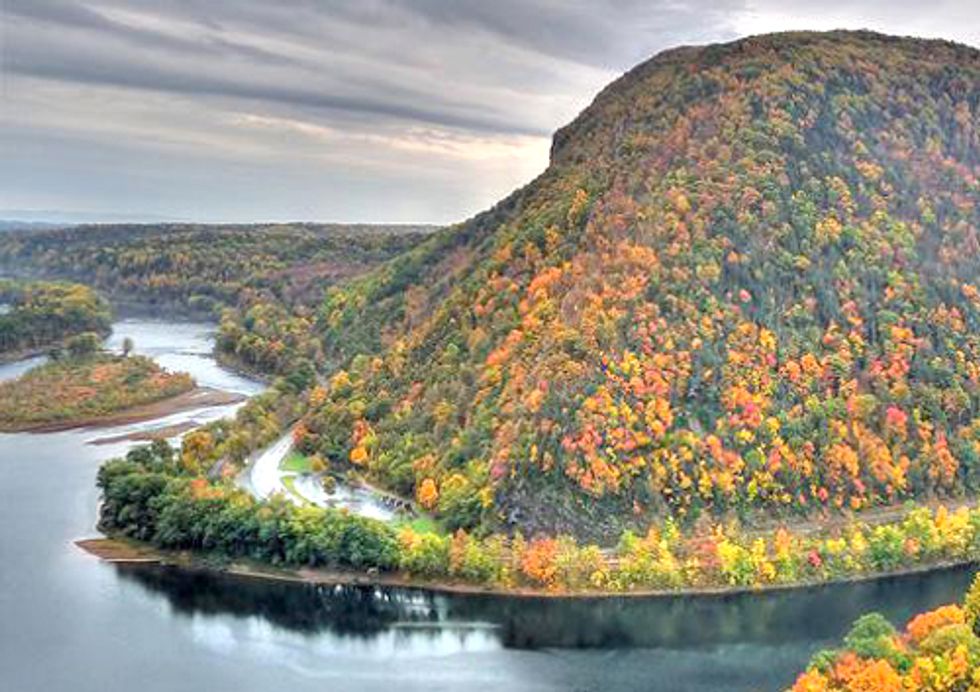 The Delaware Riverkeeper Network (DRN) announced the settlement of an appeal DRN filed with the Pennsylvania Environmental Hearing Board concerning one of the first shale gas wells drilled in the Delaware River Basin. The well is a vertical gas well and was not hydraulically fractured.
The appeal—filed in coordination with Damascus Citizens for Sustainability and local residents—involved the Newfield Appalachia Pa., LLC "Woodlands" well in Damascus Township, Wayne County, Pa. The well is located within the Hollister Creek watershed, a designated Special Protection High Quality (HQ) watershed. The project is also within the Upper Delaware River Basin and is approximately 0.43 miles from the Delaware River. This section of the Delaware River Watershed is located within the Upper Delaware Scenic and Recreational River, a National Wild and Scenic River.
During the course of the appeal, DRN conducted depositions of DEP personnel involved in approval of the well permit. As a result of these depositions, DRN was able to establish that for well projects with under five (5) acres of earth disturbance, the department has not considered the potential impacts of these projects on special protection watersheds. DRN was also able to establish that for the wells that have been drilled within the Delaware River Basin, the department has not considered the potential impacts of those wells on the Delaware River or the Delaware River Basin. Further, DRN established that department personnel who are responsible for reviewing permit applications have spent, on average, less than thirty-five (35) minutes per permit prior to granting final authorization.
As part of the settlement of this appeal, DRN and the other appellants were successful in obtaining important programmatic changes. These changes will improve how future well permits are processed throughout Pennsylvania and will provide greater protection to Pennsylvania's high quality and exceptional value watersheds.
"Pennsylvania's regulatory program is demonstrably deficient when it comes to protecting waterways and communities from gas drilling, this litigation and our depositions just highlighted a few of those pitfalls. Our settlement definitely secured important improvements to the review process, but we are under no misconception that this is in any way the cure for gas drilling in the Commonwealth," said Maya van Rossum, the Delaware Riverkeeper.
"The DEP needs to do a better job of reviewing permits, rather than just using its rubber stamp. This settlement will help make that happen," said Jordan Yeager, lead attorney on the case for the Delaware Riverkeeper Network and with the firm Curtin & Heefner.
Under the terms of the settlement, DEP has agreed that for future shale gas projects in special protection watersheds (designated or existing use of High Quality or Exceptional Value pursuant to 25 Pa. Code Chapter 93), applicants must demonstrate compliance with the Commonwealth's anti-degradation regulations prior to the commencement of any earth disturbance activities. Prior to this settlement, for projects under five (5) acres, the department was not requiring applicants to demonstrate this.
Further, under the settlement, DEP has agreed to revise its "Coordination of Resources" form and instructions by: 1) listing all Pennsylvania rivers designated under the Federal Wild and Scenic Rivers program, including the Delaware River; and 2) including a definition of what constitutes the river corridor under the federal designation, in accordance with the Federal Wild and Scenic Rivers Act, 16 U.S.C. §1271 et seq. This change will help ensure that in future permitting decisions, the DEP will consider the potential impacts of gas drilling projects on the Delaware River and on other rivers designated under the federal Wild & Scenic Rivers program.
The Upper and Middle Delaware River, designated by Congress as Wild and Scenic in 1978, is underlain by Marcellus and Utica shales which have been heavily leased for gas drilling. The current moratorium in the Delaware River Watershed, established by the Delaware River Basin Commission (DRBC) in May 2010, has prevented gas development from moving ahead in the basin. DRBC is considering the adoption of natural gas regulations, which would lift the moratorium. DRN and a large and diverse public have criticized the draft regulations as wholly inadequate and oppose their adoption, calling for a comprehensive environmental study and cumulative impact analysis.
For more information, click here.
EcoWatch Daily Newsletter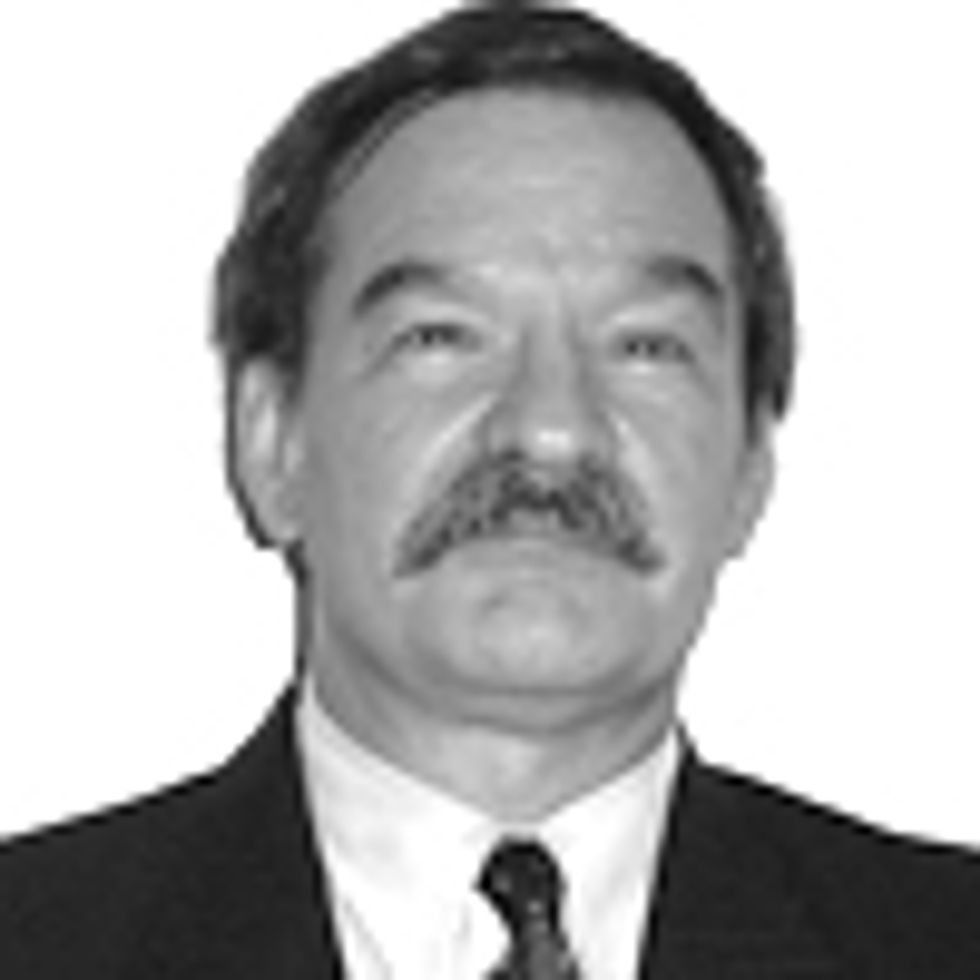 Amazing, just amazing. We win one a week ago on the tar sands pipeline—not a final victory but a big one—and then yesterday, the young (and older) people of Occupy Wall Street pull off a tremendously powerful day-long series of actions in response to the Bloomberg/police, middle-of-the-night Tuesday eviction at Liberty Park. It began with nonviolent disruption of Wall Street, continued with organized outreach, education and movement-building on the NYC subways and concluded with a massive march and rally of tens of thousands across the Brooklyn Bridge and into Brooklyn.
But not just this. Yesterday was also the day that the Delaware River Basin Commission, in response to the aggressive and effective organizing of the mid-Atlantic no-fracking movement, announced that it was canceling its planned meeting for this Monday. At this meeting they were likely going to lift a moratorium on fracking in the Delaware River basin area.
I can't remember ever in my life a week so full of concrete actions and victories which presage hope for the future.
Why is this happening? What is it in the air, over the internet, in the world, that is driving not just a popular upsurge for justice and democracy but actual victories, here in the U.S., in North Africa and elsewhere?
The movement of history. And the speed of communications today. These are two primary reasons.
Here is an edited version of something I wrote 11 years ago, at a point where the global justice movement had pulled off successful actions against the World Trade Organization in Seattle and the International Monetary Fund and World Bank in Washington, D.C. The words ring true for what is happening today:
"I recently received a letter from someone who quoted Karl Marx as having once said, 'History moves with the speed of communication.' This quote struck me.
"We are living in a time when communications are both near-instantaneous and potentially worldwide for an ever-growing number of people. Something which happens in one part of the world can be reported on or learned about at the same time it is happening all over the world.
"More significantly, with the advent of the internet, grassroots, labor, progressive, revolutionary and people's movements can be in direct, immediate contact, in an interactive way, with millions of people involved. The internet, through email lists, web sites, twitter, facebook and more, because it is not controlled by the ruling corporate elite, is becoming an increasingly powerful tool for the building of massive movements for progressive change. Without it, it is highly unlikely that the actions in Seattle last November and Washington, D.C. this past April would have attracted the numbers and had the immense political impact that they did.
"It seems to me that this makes it possible for positive change to take place much more rapidly than many of us might think. If it is true that the year 2000 is witnessing a rebirth of the kind of popular, activist, multi-issue movement that we haven't seen in 30 years in this country, and if history does indeed move 'with the speed of communication,' this first decade of the 21st century could well become a time of great historical significance.
"After all, it is a law of physics that 'things in motion tend to stay in motion.' If the new people's movement of the 21st century can hold together and keep building and interconnecting, there is no way to forecast how much we can do in a relatively short period of time."
What happened to that movement? It was overwhelmed by the 9-11-01 terrorist attacks and the government's wars in Afghanistan and Iraq. Many of those part of that movement shifted their focus to anti-war activism and, years later, the Obama Presidential campaign.
Another Obama Presidential campaign is getting underway, but I don't expect the people's power movement and the climate movement to repeat what happened in 2008. Instead, I expect, and will be doing what I can to build, a continuation of the kind of strategic nonviolent direct action and independent movement building we have been seeing in the U.S. since late August and the arrest of over 1250 people at the White House.
Some of those active in this movement will be critical supporters of Obama, others will support the Green Party, others won't have anything to do with elections, and that's all just fine. We can agree to disagree on tactics as far as our corporate- and two-party-dominated, undemocratic electoral system while we join forces to build the people's movement in the streets, in the schools, in the workplaces and communities.
While we keep making history in 2012.