The Athos I tanker was carrying crude oil from Venezuela when a collision caused oil to begin gushing into the Delaware River.
U.S. Department of the Interior
A case that has bounced around the lower courts for 13 years was finally settled yesterday when the U.S. Supreme Court upheld a lower court decision, finding oil giant Citgo liable for a clean up of a 2004 oil spill in the Delaware River, according to Reuters.
The spill stemmed from a collision that the Athos I tanker had with an abandoned and submerged anchor as the ship was approaching a Philadelphia-area refinery in New Jersey. The collision pierced the hull, leading to the release of 264,000 gallons of heavy crude oil, according to court documents, as The Hill reported.
When the spill happened, the owner of the boat Frescati Shipping Company, along with the U.S. government paid $133 million for the cleanup, but the Oil Pollution Act of 1990 allows the government to recoup funds from liable parties after the fact. That spurred a lawsuit over the language in the contract when Frescati and the government sued Citgo to recover what they spent, according to Courthouse News.
The court ruled 7-2 yesterday that Citgo and others are responsible for cleanup costs. The majority opinion, authored by Justice Sonia Sotomayor, said a "safe-berth" clause in the charter contract should be interpreted as a safety warranty, meaning Citgo and the others who commissioned the ship had to make sure the tanker docked safely, according to The Hill.
The port in Paulsboro, New Jersey was controlled by three Citgo companies — Citgo Asphalt Refining Company, Citgo Petroleum Corporation, and Citgo East Coast Oil Corporation. The three companies chartered the oil tanker, according to Courthouse News.
Citgo argued before the Supreme Court that it had done its due diligence by selecting a known safe harbor for the ship to dock. That became a sticking point during oral arguments as Justice Elena Kagan said the case should not be decided what CITGO thinks would be "sensible," according to Bloomberg Environment.
Justice Ruth Bader Ginsburg pointed out that many contracts between shipping companies and companies that charter their boats have very loose and vague language. However, this contract had much stricter language written into it, requiring CITGO to "designate and procure" a safe berth.
"You either did or you didn't," Chief Justice John Roberts said in oral arguments, as Bloomberg Environment reported.
The majority rejected Citgo's assertion that ship captains had a duty to analyze the chartered route accept it based on safety, according to Courthouse News.
"[I]t strains common sense to insist (as the dissent does) that the vessel master implicitly has a separate, dueling obligation regarding the safety of berth, when the clause explicitly assigns that responsibility to the charterer," Sotomayor wrote in the majority opinion.
Justices Clarence Thomas and Samuel Alito were the two dissenters.
According to Bloomberg Environment, "The ruling clarifies liability for future oil spills and other maritime accidents, resolving a dispute over contract language."
EcoWatch Daily Newsletter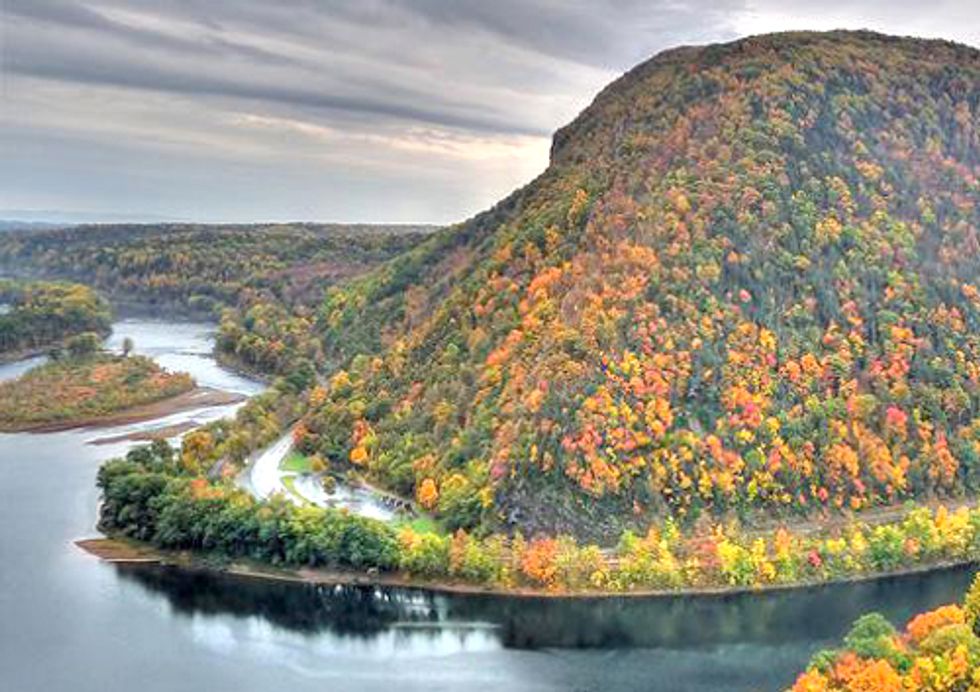 The Delaware Riverkeeper Network (DRN) announced the settlement of an appeal DRN filed with the Pennsylvania Environmental Hearing Board concerning one of the first shale gas wells drilled in the Delaware River Basin. The well is a vertical gas well and was not hydraulically fractured.
The appeal—filed in coordination with Damascus Citizens for Sustainability and local residents—involved the Newfield Appalachia Pa., LLC "Woodlands" well in Damascus Township, Wayne County, Pa. The well is located within the Hollister Creek watershed, a designated Special Protection High Quality (HQ) watershed. The project is also within the Upper Delaware River Basin and is approximately 0.43 miles from the Delaware River. This section of the Delaware River Watershed is located within the Upper Delaware Scenic and Recreational River, a National Wild and Scenic River.
During the course of the appeal, DRN conducted depositions of DEP personnel involved in approval of the well permit. As a result of these depositions, DRN was able to establish that for well projects with under five (5) acres of earth disturbance, the department has not considered the potential impacts of these projects on special protection watersheds. DRN was also able to establish that for the wells that have been drilled within the Delaware River Basin, the department has not considered the potential impacts of those wells on the Delaware River or the Delaware River Basin. Further, DRN established that department personnel who are responsible for reviewing permit applications have spent, on average, less than thirty-five (35) minutes per permit prior to granting final authorization.
As part of the settlement of this appeal, DRN and the other appellants were successful in obtaining important programmatic changes. These changes will improve how future well permits are processed throughout Pennsylvania and will provide greater protection to Pennsylvania's high quality and exceptional value watersheds.
"Pennsylvania's regulatory program is demonstrably deficient when it comes to protecting waterways and communities from gas drilling, this litigation and our depositions just highlighted a few of those pitfalls. Our settlement definitely secured important improvements to the review process, but we are under no misconception that this is in any way the cure for gas drilling in the Commonwealth," said Maya van Rossum, the Delaware Riverkeeper.
"The DEP needs to do a better job of reviewing permits, rather than just using its rubber stamp. This settlement will help make that happen," said Jordan Yeager, lead attorney on the case for the Delaware Riverkeeper Network and with the firm Curtin & Heefner.
Under the terms of the settlement, DEP has agreed that for future shale gas projects in special protection watersheds (designated or existing use of High Quality or Exceptional Value pursuant to 25 Pa. Code Chapter 93), applicants must demonstrate compliance with the Commonwealth's anti-degradation regulations prior to the commencement of any earth disturbance activities. Prior to this settlement, for projects under five (5) acres, the department was not requiring applicants to demonstrate this.
Further, under the settlement, DEP has agreed to revise its "Coordination of Resources" form and instructions by: 1) listing all Pennsylvania rivers designated under the Federal Wild and Scenic Rivers program, including the Delaware River; and 2) including a definition of what constitutes the river corridor under the federal designation, in accordance with the Federal Wild and Scenic Rivers Act, 16 U.S.C. §1271 et seq. This change will help ensure that in future permitting decisions, the DEP will consider the potential impacts of gas drilling projects on the Delaware River and on other rivers designated under the federal Wild & Scenic Rivers program.
The Upper and Middle Delaware River, designated by Congress as Wild and Scenic in 1978, is underlain by Marcellus and Utica shales which have been heavily leased for gas drilling. The current moratorium in the Delaware River Watershed, established by the Delaware River Basin Commission (DRBC) in May 2010, has prevented gas development from moving ahead in the basin. DRBC is considering the adoption of natural gas regulations, which would lift the moratorium. DRN and a large and diverse public have criticized the draft regulations as wholly inadequate and oppose their adoption, calling for a comprehensive environmental study and cumulative impact analysis.
For more information, click here.
waterlust.com / @tulasendlesssummer_sierra .
Each product featured here has been independently selected by the writer. If you make a purchase using the links included, we may earn commission.
The bright patterns and recognizable designs of Waterlust's activewear aren't just for show. In fact, they're meant to promote the conversation around sustainability and give back to the ocean science and conservation community.
Each design is paired with a research lab, nonprofit, or education organization that has high intellectual merit and the potential to move the needle in its respective field. For each product sold, Waterlust donates 10% of profits to these conservation partners.
Eye-Catching Designs Made from Recycled Plastic Bottles
waterlust.com / @abamabam
The company sells a range of eco-friendly items like leggings, rash guards, and board shorts that are made using recycled post-consumer plastic bottles. There are currently 16 causes represented by distinct marine-life patterns, from whale shark research and invasive lionfish removal to sockeye salmon monitoring and abalone restoration.

One such organization is Get Inspired, a nonprofit that specializes in ocean restoration and environmental education. Get Inspired founder, marine biologist Nancy Caruso, says supporting on-the-ground efforts is one thing that sets Waterlust apart, like their apparel line that supports Get Inspired abalone restoration programs.
"All of us [conservation partners] are doing something," Caruso said. "We're not putting up exhibits and talking about it — although that is important — we're in the field."
Waterlust not only helps its conservation partners financially so they can continue their important work. It also helps them get the word out about what they're doing, whether that's through social media spotlights, photo and video projects, or the informative note card that comes with each piece of apparel.
"They're doing their part for sure, pushing the information out across all of their channels, and I think that's what makes them so interesting," Caruso said.
And then there are the clothes, which speak for themselves.
Advocate Apparel to Start Conversations About Conservation
waterlust.com / @oceanraysphotography
Waterlust's concept of "advocate apparel" encourages people to see getting dressed every day as an opportunity to not only express their individuality and style, but also to advance the conversation around marine science. By infusing science into clothing, people can visually represent species and ecosystems in need of advocacy — something that, more often than not, leads to a teaching moment.

"When people wear Waterlust gear, it's just a matter of time before somebody asks them about the bright, funky designs," said Waterlust's CEO, Patrick Rynne. "That moment is incredibly special, because it creates an intimate opportunity for the wearer to share what they've learned with another."
The idea for the company came to Rynne when he was a Ph.D. student in marine science.
"I was surrounded by incredible people that were discovering fascinating things but noticed that often their work wasn't reaching the general public in creative and engaging ways," he said. "That seemed like a missed opportunity with big implications."
Waterlust initially focused on conventional media, like film and photography, to promote ocean science, but the team quickly realized engagement on social media didn't translate to action or even knowledge sharing offscreen.
Rynne also saw the "in one ear, out the other" issue in the classroom — if students didn't repeatedly engage with the topics they learned, they'd quickly forget them.
"We decided that if we truly wanted to achieve our goal of bringing science into people's lives and have it stick, it would need to be through a process that is frequently repeated, fun, and functional," Rynne said. "That's when we thought about clothing."
Support Marine Research and Sustainability in Style
To date, Waterlust has sold tens of thousands of pieces of apparel in over 100 countries, and the interactions its products have sparked have had clear implications for furthering science communication.
For Caruso alone, it's led to opportunities to share her abalone restoration methods with communities far and wide.
"It moves my small little world of what I'm doing here in Orange County, California, across the entire globe," she said. "That's one of the beautiful things about our partnership."
Check out all of the different eco-conscious apparel options available from Waterlust to help promote ocean conservation.
Melissa Smith is an avid writer, scuba diver, backpacker, and all-around outdoor enthusiast. She graduated from the University of Florida with degrees in journalism and sustainable studies. Before joining EcoWatch, Melissa worked as the managing editor of Scuba Diving magazine and the communications manager of The Ocean Agency, a non-profit that's featured in the Emmy award-winning documentary Chasing Coral.
The Army Corps announced $16.86 million for Delaware River deepening project using a "slush" fund created to circumvent the ban on earmarks passed last year.  Environmental and community advocates cried foul—pointing out that the Army Corps chose this path to fund the deepening because it cannot honestly demonstrate the project meets minimum guidelines generally used to make taxpayer funding decisions.
"This is the ugliest example of political manipulation we have ever seen regarding this project—facts, law and good policy have been thrown out the window to serve the political whims of Sens. Casey and Toomey," said Maya van Rossum, the Delaware Riverkeeper. "This project is an economic loser, is unnecessary for the ports, and inflicts major environmental and community harm. The project is still hundreds of millions of dollars shy of what is needed to complete it. In short, the project is an embarrassment and waste of money, and we will continue to work to stop it now," van Rossum said.
"If this were a project worth $16.9 million, the private sector would find the $16.9 million to make it happen. In an era when the country is in major deficit, we should not be spending any taxpayer funds on projects that are known to be a loser, not a project that will choke the Delaware Estuary," said Brady Russell, Eastern Pa. director, Clean Water Action.
"This is blood money. They are taking money from the tax payers to try to destroy our river and estuary. The Delaware deepening will cause irreparable harm to the Delaware River, the aquifer, and the people of South Jersey. Instead of using this money to protect our drinking water and the environment it is being used to destroy it," said Jeff Tittel, director of the New Jersey Sierra Club. "This is an outrageous abuse of governmental process."
"The Delaware River deepening is a major threat to the Delaware River, including the fish, shellfish and wildlife that today are needed to provide healthy food and hundreds of millions of dollars a year supporting income and jobs. The Army Corps' own documents, when investigated by experts, demonstrate that the Delaware River deepening is not needed to support the ports of the region, will not result in increased goods coming to the region, does not meet basic criteria used to guide taxpayer funding decisions, and will likely lose money for every dollar invested in the project. It is stunning that in today's economic climate an unsubstantiated claim for port jobs is allowed to justify a $300 million dollar expenditure in a project that will harm family supporting river jobs in existence today," said Delaware Riverkeeper van Rossum. "It is disturbing that false and undocumented claims of jobs are allowed to rob families who depend upon a healthy river and bay for their livelihood, like fishermen and oystermen, simply because they don't have the same political sway as the industry groups, the army corps and the ports pushing this wasteful and environmentally harmful project forward."
For more information, click here.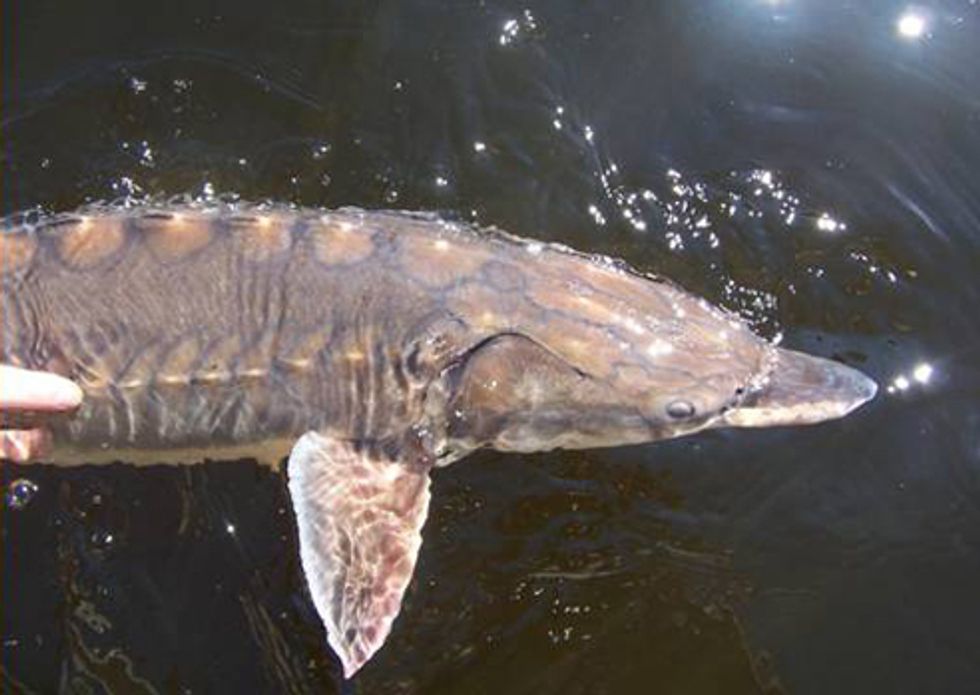 The National Marine Fisheries Service (NMFS) announced Jan. 31 that it will list the Atlantic sturgeon in the Delaware River as an endangered species under the federal Endangered Species Act, because the species is presently in danger of extinction. The Atlantic sturgeon of the Delaware River are listed as part of the New York Bight distinct population segment, which includes all Atlantic sturgeon that spawn in watersheds draining to coastal waters from Chatham, Mass. to the Delaware-Maryland border on Fenwick Island.
NMFS believes there are fewer than 300 spawning adults in the Delaware River population. Just over 100 years ago there were estimated to be 180,000 spawning adult females. Although NMFS recognizes a number of threats, including fisheries bycatch and degraded water quality, imperiling the Atlantic sturgeon, NMFS explicitly identifies the Delaware River Main Channel Deepening Project as a threat to the species—"[T]he location and scope of the project in the Delaware River, coupled with the lack of information on the precise location of spawning and other important habitat in the Delaware River, indicate that the project could be very harmful to the Delaware River riverine population of Atlantic sturgeon." NMFS also identified the increased risk of vessel strikes resulting from more and/or larger ships on the Delaware River as a factor in its listing decision.
 
"Experts have identified our Delaware River Atlantic Sturgeon as being genetically unique, found nowhere else in the world but our River," said Maya van Rossum, the Delaware Riverkeeper. "The National Marine Fisheries Services has stated multiple times that the Delaware River Deepening project is a direct threat to their spawning habitat and the species. We used to have so many sturgeon in our river that the Delaware was known as the caviar capital of the nation. Now we risk losing them forever. We simply have too few to spare for a make-work boondoggle like the Delaware River deepening. Morally speaking, extinguishing the Delaware River unique genetic line is wrong. Economically it makes no sense either—if we were to restore the sturgeon population to historic levels, we could generate an estimated $400 million a year of economic income for the region. Why throw our tax dollars at a deepening project that is an economic loser for the region and that the ports don't need?" van Rossum said.
 
Jane Davenport, senior attorney at the Delaware Riverkeeper Network, said—"As of today, federal agencies like the Army Corps of Engineers, as well as private parties like shipping companies, are on notice that each and every Atlantic sturgeon in the Delaware River will be protected by the ESA's wide-ranging prohibitions against killing or harming it or degrading its habitat. Congress gave public interest groups like the Delaware Riverkeeper Network the explicit right to enforce these protections through citizen suits in federal court, a right we fully intend to exercise as necessary to protect this ancient fish."
 
The Atlantic sturgeon, Acipenser oxyrinchus oxyrinchus, is a large, long-lived, late-maturing, slow-reproducing migratory fish with a distinctive long snout and armor-like plates. It spawns in rivers such as the Delaware and migrates hundreds of miles to the ocean and back again. Mature adults may live as long as 60 years, reach lengths up to 14 feet, and weigh more than 800 pounds. The Delaware River once supported the largest known population of Atlantic sturgeon in the world.
 
For more information on the listing, click here.
For more information, click here.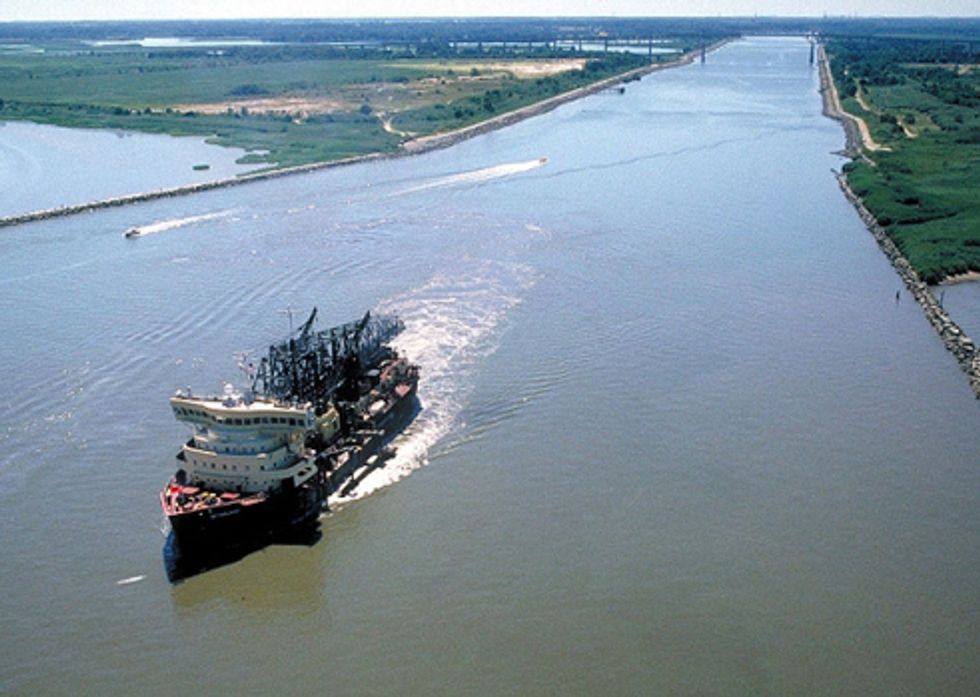 Responding to renewed economic claims for deepening the Delaware River, a coalition of taxpayer, community and environmental organizations issued a new independent analysis they say proves once again that the deepening project is an economic loser. The groups issued the analysis and an accompanying report titled Army Corps Cooks the Books Again, in response to a May 2011 analysis issued by the Army Corps of Engineers. (A copy of the reports can be obtained at www.delawareriverkeeper.org.)
"The Army Corps once again tried to mislead Congress and the public about the deepening project—a renewed analysis by Dr. Bob Stearns clearly demonstrates how the Army Corps manipulated their calculations so as to present a false picture for the project," said Maya van Rossum, the Delaware Riverkeeper. "The inappropriate calculation was not hard to find. The corps' own report provides the analysis and numbers. Without deepening, shippers will use the feeder port approach which is far cheaper than trucking, and when all matters are considered, is also cheaper than deepening. The corps' assessment pretends that without deepening, shippers would use the far more expensive trucking option to get goods to the Philadelphia area markets. But the corps' own practices and procedures make clear that the shipping alternative is the best alternative and the one that would be selected, thereby supporting and encouraging port jobs without the need for a nearly $300 million, environmentally devastating deepening project."
According to the new Cooked the Books report, correction of the shipping vs. trucking error alone reduces the benefit-cost ratio for the project to, at best 1.1 (or to below 1 to 1, depending on a shipping diversion assumption)—far below the 1.64 claimed by the Army Corps' May 2011 report. Supplemental information in the report provided by the coalition of organizations identifies a number of additional errors they say, when included in the calculation, revive the Government Accountability Office (GAO) finding that deepening would provide less than a dollar of benefit for every $1 of cost paid for by the taxpayers.
"The corps' economic analysis deserves to be on a Chinese menu under twice-cooked pork. The errors were too obvious and too basic to be a mistake," says Steve Ellis, vice president of Taxpayers for Common Sense. "But more importantly, the new report is being used to justify renewed funding for a project that doesn't meet the federal government's basic criteria for ensuring tax dollars are invested only in those projects that will generate clear economic value for the country."
"This new economic analysis makes it clear that the Delaware River Deepening project is an economic looser, which poses substantial environmental risks. The Army Corps needs to take a hard look at its project review practices if projects like this, that don't meet the corps' own basic economic standards, are getting the green light," asserts George Sorvalis, coordinator with the Water Protection Network.
In a report issued in April 2010, the GAO issued its third challenge to the reliability and accuracy of the Army Corps economic claims for deepening (the first GAO report being issued in 2002, the second challenge in the form of Congressional testimony given in 2006). The Army Corps 2011 report was issued in apparent response to the less than glowing GAO 2010 report. The May 2011 Army Corps analysis was its 8th economic analysis of the deepening. "But no one ever learned of this report or got an opportunity to review it until we secured the report through a Freedom of Information Act request," says van Rossum. "As soon as we received a copy we pursued an independent review of its claims. We think our findings clearly demonstrate why the Army Corps felt the need to keep this newest analysis an apparent secret—because it's clear that once again they cooked the books, a practice far too common with the Army Corps and one that demeans the entire federal government."
"With the nation staring into a $15 trillion chasm of debt and Congress looking for deficit reduction, there is no place in the budget for this boondoggle," says Ellis. "For years, the Delaware River Deepening survived on a steady diet of parochial earmarks. The current earmark moratorium provides Congress the perfect opportunity to stop wasting tax dollars on this economic loser."
 
For more information, click here.
—————
 
The Delaware Riverkeeper Network (DRN) champions the rights of our communities to a Delaware River and tributary streams that are free-flowing, clean and healthy. Founded in 1988, the Delaware Riverkeeper Network is a grassroots advocacy organization that works throughout the four states of the Delaware River watershed. Through independent advocacy, and the use of accurate facts, science and law, DRN works to ensure the rich and healthy future that can only exist with a clean, healthy and free flowing river system. The Delaware Riverkeeper Network is unique in that it is founded upon the expectation of personal and community responsibility for river protection, as personified by the Delaware Riverkeeper.
 
Taxpayers for Common Sense (TCS) is a non-partisan budget watchdog that has fought for fiscal responsibility in Washington for more than 15 years—working with Democrats and Republicans, and groups on the right and the left. TCS is best known for its campaign against spending "earmarks" and as the original whistle-blower on the "Bridge to Nowhere"—a proposed $380 million Alaskan bridge that became an infamous example of federal waste.
 
Water Protection Network (formerly Corps Reform Network), a coalition of hundreds of organizations from around the country, works to ensure water projects and policies are economically and environmentally sound.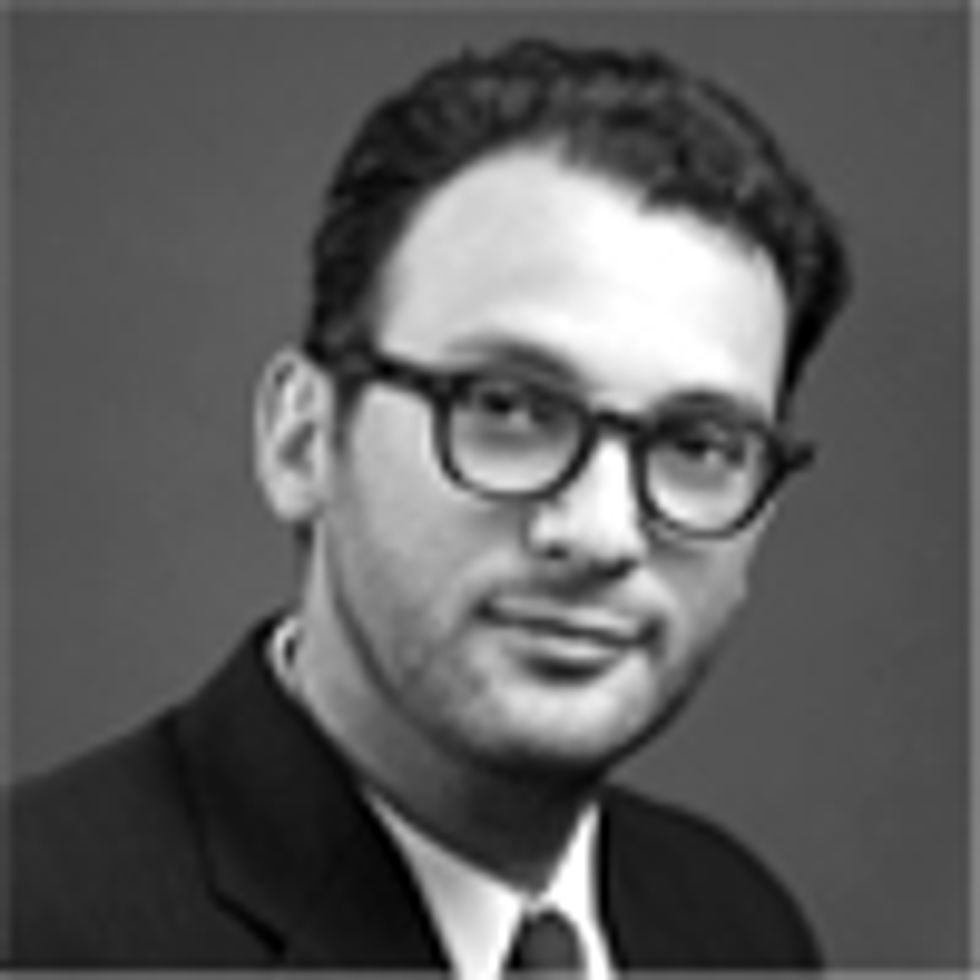 All of your calls. All of your emails. Your pledges to swarm the Delaware River Basin Commission (DRBC) in Trenton on Nov. 21.
All of your pressure and all of your strength.
You stopped fracking in the Delaware River Basin for now. You won this round. It is not a complete victory but it is a huge victory. You brought us back from the brink of total devastation.
What cancellation means:
The DRBC doesn't hold a meeting to vote down their regulations. I've only ever seen them vote to approve things. Which means they cancel the meeting if they no longer have three out of five commissioners voting in favor of fracking. Which is exactly what they have done. They don't cancel meetings often, let alone votes. Your voice made a tremendous difference. I am humbled, proud and beyond thankful.
Of course, in my wildest dreams, I would have hoped that the DRBC would outlaw fracking in the River Basin permanently and forever and we could all have an icy Thanksgiving canoeing party down the Delaware next week. This is not a complete victory by any means. We still do not know when the DRBC will reschedule their meeting. Could be ten days, could be a month, could be a year. So stay tuned and stay ready. We will let you know. We will have many more battles before we stop fracking completely in the Delaware River Basin and throughout the nation and the world.
But this will still be the best thanksgiving I've had in my house for years, and I am incredibly thankful for all of you. You did this. It was you and the threat of you showing up in massive numbers that did this.
You saved the Delaware, for now.
The Governor of Delaware has said he will vote no on fracking the Delaware. Read the story here. But that couldn't have done it all. Something MUST have happened in New Jersey or with the Obama Administration. It could have been all of your calls and emails to Joe Biden. We'll find out more in the coming days.
This was a concerted effort by so many groups, in so many places. From the local organizations Damascus Citizens for Sustainability, Delaware Riverkeeper, Catskill Mountainkeeper, NYH2O, Catskill Citizens for Safe Energy, Protecting our Waters and others to the Big Greens, Environmental Working Group, Earth Justice, Natural Resources Defense Council, Food and Water Watch, Sierra Club, to the brilliant and passionate groups working for Climate Justice, 350.org, Peaceful Uprising and of course, Tar Sands Action.
We will continue to fight for the Delaware River. We will continue to make our voices heard to the Governors of New York, Pennsylvania, New Jersey and Delaware, and to President Barack Obama and Vice President Joe Biden.
We will have another email in a few hours or tomorrow morning with details and next steps. We will still hold trainings Nov. 20. We may refocus the rally on the Nov. 21 to keep up the momentum of our campaign.
We must turn our attention now to the rest of Pennsylvania, and the rest of the nation where fracking is still running rampant and we must make sure we keep up our vigilance and focus.
Please pledge along with me that you will continue to fight, that you will continue to show up to events and that you will continue to follow the next steps of this amazing coalition that has assembled to fight fracking.
We will still be holding our 1st Amendment peaceful action trainings on Nov. 20. I am encouraging you to attend. I will be attending the New York training myself. We need this training and we will re-focus on a new place, perhaps even on Nov. 21. Please stay tuned.
But for now, enjoy this. And this Thanksgiving, be just a bit more thankful for yourself and all the others who have worked so hard in this phase of our campaign to save the Delaware.
All my love and respect.
Watch this video that Josh Fox and I created for Vice President Joe Biden asking him to intervene on behalf of the Delaware River and make his voice heard against fracking the Delaware. Then take the easy action steps below.
Say it Ain't So, Joe! by Josh Fox/Bill McKibben from JFOX on Vimeo.
EASY ACTION STEPS:
• Send a fax to the key targets by clicking here.
• Open a new email, copy the letter below and paste the letter into the email. Put in the subject head Don't Frack the Delaware. Send the email to [email protected] and [email protected], or send a message to Vice President Joe Biden by clicking here.

• Call 202-456-1414 and ask to leave a message for Vice President Joe Biden and President Barack Obama.
LETTER TO JOE BIDEN
Dear Vice President Biden,
We respect your integrity, your strength, your leadership and most of all your environmental record.
I am writing to urge you to unequivocally reject the Delaware River Basin Commission's (DRBC) proposal to allow gas drilling within the Delaware River Basin.  The DRBC received 69,800 public comments on their proposed draft regulations which were overwhelmingly against fracking.  They have ignored them and in the process ignored the democratic process.  Commissioners who vote to allow fracking are on the wrong side of history and will be held accountable.
Hydraulic Fracturing—or Fracking—is a highly dangerous method of drilling for natural gas that risks the safety of our air, water, and food, and threatens the health of our families, communities, and environment and will undoubtedly put into jeopardy these critical considerations in the Delaware River Basin.  In fact, the U.S. Department of Energy Science Advisory Board's own Subcommittee on Shale Gas Production recently recommended "[p]reservation of unique and/or sensitive areas as off limits to drilling. . ."
I urge you to say no to fracking in the Delaware River Basin. The charter of the DRBC calls for it to protect water quality in the basin, and clearly calls for nothing else to be considered above this mandate.  There has been more than sufficient evidence, through widely documented incidents of contamination, to overwhelmingly convince any individual willing to look at the facts that a practice as potentially catastrophic as hydraulic fracturing should not be considered in a such sensitive area, the drinking water supply for 15.6 million people.
Do not think that a yes vote on these regulations will go unnoticed or unchallenged in the media or in the public sphere.  The New York Times, Pro-Publica, and HBO's GASLAND 2, to name a few media sources will report on fracking in the watershed and organizations with a very wide reach such as 350.org, Democracy for America, NRDC, Environmental Working Group, Catskill MountainKeeper, Delaware RiverKeeper and literally hundreds of others will be extremely vocal about any drilling allowed in the Delaware River Basin.  If the regulations pass and the river basin is industrialized beyond recognition and contaminated, it will be forever the legacy of those who voted yes.
This watershed provides drinking water for more than 15 million people, delivering 1,803 million gallons of water every day to public water supplies.  That's about 5% of the nation's population – including New York City and Philadelphia – who are depending on this relatively small watershed for safe drinking water every day.  From massive water withdrawals to leaks and spills of toxics-laden frack fluid to the generation of millions of gallons of wastewater – sometimes laced with radioactive substances – the  for gas drilling to pollute our water is grave.  Specifically, and documented in the New York City Department of Environmental Protection's Hazen and Sawyer Report, slick water horizontal hydraulic fracturing uses around 350,000-400,000 pounds of chemicals per well, many of these extremely toxic and cancer causing. To allow such obviously carcinogenic and dangerous activity near the sole or primary drinking water source for millions of Americans is nothing short of an invitation to disaster.
Moreover, the Delaware River Basin is vital to our ecology and quality of life.  Its national park recreation areas are so treasured that 5.4 million visitors come each year to hike, camp, boat, or swim.  Drinking water for millions, habitat for wildlife, and recreation for millions:  one is hard-pressed to find meaning in the DOE subcommittee's phrase "unique and or sensitive areas" if you do not apply it to the Delaware River Basin.  With this clear and defining policy statement, how could one actually move forward to drill and inject so much chemically laden water into such a sensitive and vital American Treasure?
Moreover, oil and gas industry claims that drilling will aid economic recovery are patently false.  In fact, drilling will damage the Basin's existing economic value.  The value of its water supply alone has recently been calculated by a University of Delaware study at $3,767,000 in annual economic value.  Looking at the many aspects of economic value that the River provides, this study concludes that "[t]he Delaware Basin contributes close to $22 billion in annual market/non-market value to the regional economy…"  Much of that value derives from forests, water supply and high water quality.  These are the very assets at risk if natural gas development moves ahead in the Marcellus and Utica Shales, located in the Upper and Middle Delaware River Watershed.  More so, many families in Pennsylvania, are already finding that after contamination, the value of their homes has dropped precipitously to what it once was.  This is not the economic benefit that, during such a time of economic hardship, should be even be considered.
Surely you have noticed that the only contingents interested in pushing forward with fracking are ones that stand to benefit financially, who consistently dismiss the economic hardships and environmental degradation caused by the collateral damage incurred from this risky practice.  This sort of omission and faulty economic analysis leaves the greater public liable for the true costs of contamination in numerous, and painful ways.  Giving a yes vote to something that could potentially harm the general public in such a way would be nothing short of granting license to harm millions of Americans for the economic prosperity of a few.
There is an out, just as New York has urged no drilling in its watersheds which serve huge populations (the watersheds for New York City and Syracuse) the Obama Administration and the state of Delaware can vote to disallow fracking in the Delaware river basin which also serves a huge number of people with drinking water.
Currently New York Attorney General has filed suit against the commission for failing in its obligation to complete a cumulative impact study of hydrofracking on the river basin, which is required of the commission by the National Environmental Policy Act (NEPA).  This means that the DRBC would be violating the law in allowing gas drilling regulations. We urge you to reject all drilling in the river basin flat out, but, at very least, the DRBC is required to do a multi-year cumulative impact study, which would truly assess the impact on the river basin, by federal law.
I strongly urge you to reject the proposed regulations to drill and call on you to protect the Delaware River Basin from fracked gas drilling. Please stand with this National Wild and Scenic River, its communities and habitats, and the more than 15 million people who rely on the Delaware for their water.  To do otherwise could be catastrophic, and would surely cement your historic decision to reflect alignment with the polluting fossil fuel industry for generations to come.  We voted you into office to serve and protect all of the people, not just the few who wish to profit at all costs.
Please make sure the DRBC votes no on the proposed regulations and insist on a ban in this fragile, scenic, historic, and critical watershed that serves millions of Americans.
Thank you,
Sincerely,
sign your name
For more information, click here.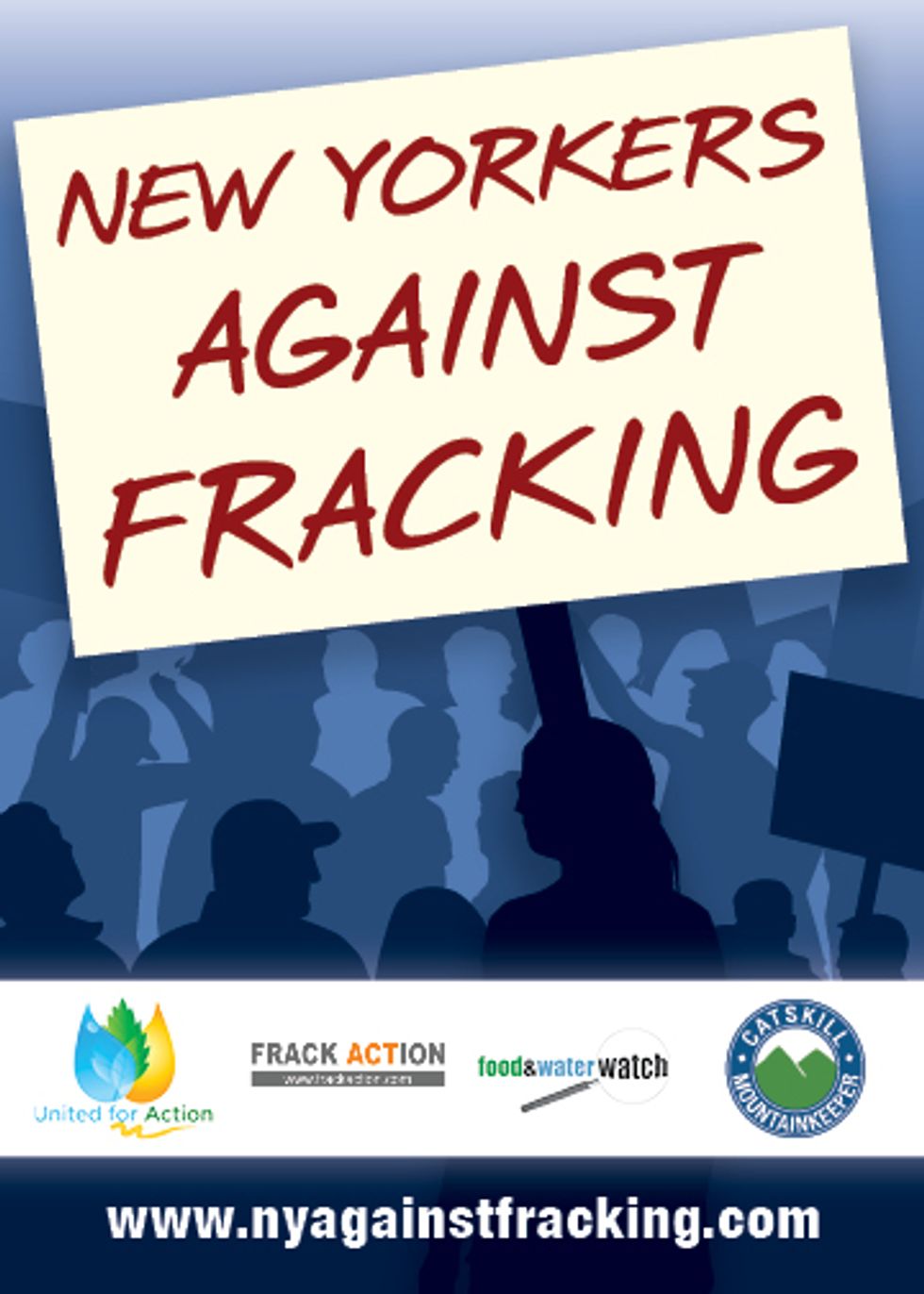 Fracking poses a great threat to our drinking water. The process of fracking means injecting millions of gallons of water, chemicals and sand into shale rock formations at high pressures to break open the rock and release the gas. There are numerous cases of water contamination near fracking sites. Fracking also produces a toxic wastewater that cannot be treated by standard treatment plants. It is especially dangerous because drillers are rushing to use the technique in new areas of the country without fully evaluating the effects on human health and the environment, and without adequate government oversight.
Find out the facts and the fiction of fracking by clicking here.
Dangers Posed by Fracking
• Fracking chemicals are toxic and can contaminate water from spills or accidents.
• Fracking produces hazardous wastewater, which can contain radioactive substances as well as toxic chemicals, making disposal difficult and dangerous.
• Fracking requires millions of gallons of water, which can deplete local water supplies.
• Fracking can cause natural gas to migrate into drinking water sources, which can cause houses and wells to explode.
• There have been more than 1,000 documented cases of water contamination near drilling sites around the country.
The New York Department of Environmental Conservation (DEC) is seeking comments on an environmental impact statement regarding fracking in New York. The statement does little in regards to the cumulative impacts of thousands of fracking operations on public health, rural economies and the environment.
Now is the time to send a message to Governor Andrew Cuomo to ban fracking in New York. The DEC is holding public hearings on Cuomo's proposal to open the state to fracking. We must flood them with people making the case that no amount of regulations will protect us from the inherent dangers of fracking.
What can you do?
• Submit a comment to the DEC and send Governor Cuomo an email urging him to ban fracking by clicking here.
• Attend a public hearing:
Sign Up to Attend a Hearing
    •    Dansville, NY — Nov. 16
    •    Binghamton, NY — Nov. 17
    •    Loch Sheldrake, NY — Nov. 29
    •    New York, NY — Nov. 30
    •    Ithaca, NY — Dec. 1
Find or Offer Transportation
Find a bus, van or carpool near you or help coordinate transportation.
Mobilize
    •    Draft your testimony using our talking points.
    •    Make a sign identifying who you're representing (i.e. Teachers Against Fracking, Farmers Against Fracking…)
    •    Recruit friends to join you at the hearing by forwarding this page.
For more information, click here.