Many visitors to the iconic British Museum in London got more than they bargained for on Sunday, when hundreds of protestors descended on the Museum to protest against BP's sponsorship of a major exhibition on Vikings.
The Viking exhibition is one of the museum's flagship show-pieces at the moment and is the first on the subject at the museum for 30 years. At the center of the exhibition are the surviving timbers of a 37-meter-long Viking warship, the longest ever found and never seen before in the UK.
[slideshow_deploy id='346871']
The three month exhibition is being funded by oil giant BP, which has sponsored the British Museum since 1996.
The oil company continues to plough millions into the British arts. Some eighteen months ago BP announced an investment of almost 10 million GBP in the British Museum, the National Portrait Gallery, the Royal Opera House and Tate Britain over the next five years.
This investment is seen as one of the most significant long-term corporate investments in UK arts and culture. It is also seen by anti-oil activists as classic greenwashing: whereby companies cleanse their image by investing in environmental projects or culture and the arts.
To this end, the oil company has been a target of continuing protests by anti-oil activists in the UK. The theatrical protest group BP or not BP? made sure that visitors to the museum saw a longship of a different kind on Sunday by organizing a protest flashmob with hundreds of protestors.
The protest group has been trying to highlight the difference between BP's green image via sponsoring the British Museum to the reality of its operations on the ground, such as investing in the dirty tar sands to the deadly Deepwater Horizon spill in the Gulf.
So on Sunday some two hundred activists dressed as Vikings descended on the Great Court of the museum. The center-piece of the protest was a 15-meter longship with hordes of protestors inside.
According to BP or not BP? the "longship was decorated with a series of shields, graphically depicting BP's misdeeds around the world: oil spills, tar sands extraction, climate change, human rights abuses, and blocking clean energy and environmental laws." The activists then gave BP a symbolic Viking burial.
However, some activists were arrested before they made it into the building. One was arrested purely for looking like a Viking, with a cardboard shield. A BP or not BP? spokesperson said this was quite "clearly an unlawful arrest." The person was later released without charge.
"We will not sit by and let our cultural institutions be used as a cheap PR tool by destructive companies," said Sarah Horne, one of the protestors who took part in the flashmob. "BP provides less than 1 percent of the annual income of the British Museum, and yet gets enormous branding and public relations benefits in return, allowing it to hide its real activities around the world."
Sunday's protest was the latest in a series of performance protests by the group, who have also made a spoof films, launched a petition against the sponsorship deal and invaded the Museum itself three other times whilst dressed as Vikings and Norse gods.
EcoWatch Daily Newsletter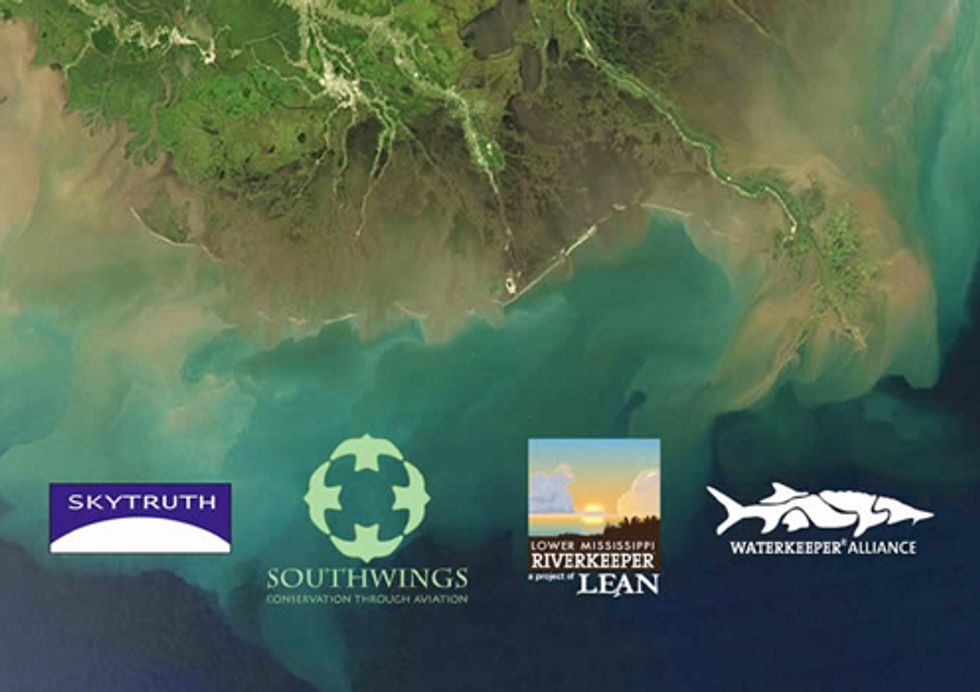 By Paul Woods
On Feb. 9, SkyTruth released its Site 23051 Cumulative Spill Report showing an estimation of the total cumulative amount of crude oil spilled into the Gulf of Mexico at the site of Taylor Energy's ongoing oil spill that began in 2004. In this report, we conclude:
Crude oil has been leaking continuously from this site for more than 7 years
Estimated cumulative volume of crude oil spilled is between 251,677 and 1,174,492 gallons
Read the full report to see how we came up with these numbers by clicking here.
We created this report using 950 pollution reports filed with the National Response Center (which we presume were filed by the polluter, Taylor Energy) covering 714 out of 2,662 days (just 27 percent) from the first report of oil at the site on Sept. 17, 2004 through the end of 2011. We filled in the substantial gaps in this official public reporting record with observations on satellite images, and then computed an Estimated Average Daily Slick Extent. From that we derived an Estimated Average Daily Flow Rate for each calendar year since the spill began. Multiply the daily flow rate by the number of days the site has been leaking, and you have an estimate of the cumulative volume of the spill.
There are two key assumptions we used to compute the average daily flow rate:
Average oil thickness in observable slicks
Average rate of degradation of an oil slick, expressed in terms of a half-life
For average thickness, we used our tried and true standard of 1 micron (1 millionth of a meter). We also computed everything using 0.5 microns to reflect the possibility that this slick is thinner than most. For degradation half life, we assumed that one half of a given amount of a thin slick of oil on the surface of the ocean will degrade in 3-7 days. We believe this range is a very conservative assumption, because the longer the assumed lifetime of oil on the surface of the water, the lower the implied daily flow rate will be.
Combining all our data on slick extent with the high and low values for each of the key assumptions, we get 4 values for estimated cumulative oil spilled (see the calculations):
Half Life (days)    Thickness (microns)    Estimate(gallons)    
            3                                   1.0                                       1,174,492
            3                                   0.5                                         587,246
            7                                   1.0                                         503,354
            7                                   0.5                                         251,677
Background
SkyTruth, the Gulf Monitoring Consortium and others have been actively monitoring this site for 21 months since May of 2010 (during what turned out to be the early days of the massive BP—Deepwater Horizon spill), when we noticed on our satellite images another much smaller slick about 11 miles off the tip of the Mississippi River Delta.
Since then, we have analyzed historic satellite imagery back to the beginning of the spill,  and we have waded through the spotty but extensive public record of official pollution reports filed with the National Response Center. Site 23051 also featured prominently in the recent Gulf Monitoring Consortium report, and earlier this month Waterkeeper Alliance announced a lawsuit against Taylor Energy over the ongoing spill.
Other Sources of Estimates
As far as we know, our report is the first comprehensive attempt to estimate the total amount of oil spilled at this site. However, the Coast Guard was recently quoted in an Associated Press news article as saying "a total of 12,720 gallons of oil have been reported from daily observations since the spill started in 2004."
We called the Coast Guard last week and asked them where that number came from, and they told us, "Approximately 12,720 gallons have been reported from daily observations (over flights) as of Feb. 2, 2012." We followed up on Feb. 9 and the Coast Guard told us that this number is the total of all the reports filed with them by Taylor Energy, who is conducting the regular overflights, but they could not say how many reports this represents.
We asked them to investigate and get us a breakdown of exactly what they added up to get this number, especially what days are actually covered in that total, but as of this writing we do not have an answer. However, if their reporting record is as spotty as the public NRC record, then this number likely only captures a fraction of the true amount.
More on this under-reporting problem coming soon, so stay tuned.
Parting Thought—Worst-Case Scenario?
The environmental and economic damage from this chronic spill may be relatively minor, although if you ask a biologist and tell her it's a 1.2 million gallon spill, you might get a different answer than if you tell her it's only a 12,000 gallons spill. But imagine that the same event that wiped out Taylor's platform just 11 miles off the coast, had instead happened at a deepwater platform 100 miles offshore.
More on that later
For more information, click here.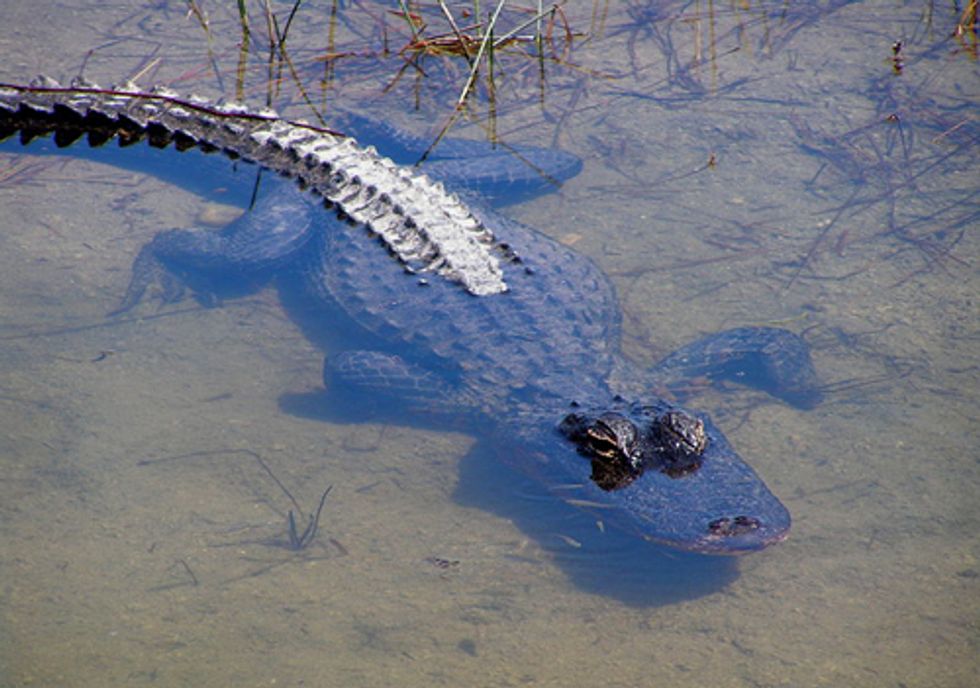 Announced Jan. 26, the Southern Environmental Law Center's (SELC) 4th annual list of the Top 10 Endangered Places of the Southeast targets areas of exceptional ecological, scenic, or cultural value that are facing immediate, possibly irreversible threats—and the important actions needed in 2012 to protect them. Many of the areas on this year's list are endangered by pressure to undercut environmental protections and to lower the hurdles for potentially destructive projects, whether it's fracking in the North Carolina Piedmont, mining uranium in Virginia, or deepwater drilling off the coast of Alabama.
"Under the guise of promoting economic growth, anti-environmental forces are working in Congress, in state legislatures, and in government agencies to gut our most essential safeguards," said Marie Hawthorne, SELC's director of development. "But doing away with effective laws and enforcement will accomplish nothing except sacrifice natural treasures like those on our Top 10 list, and other resources that make the South such a great place to live, work, and raise our families. We owe it to ourselves—and to future generations—to make sure this doesn't happen.
Following is SELC's 4th annual Top 10 Endangered Places of the Southeast: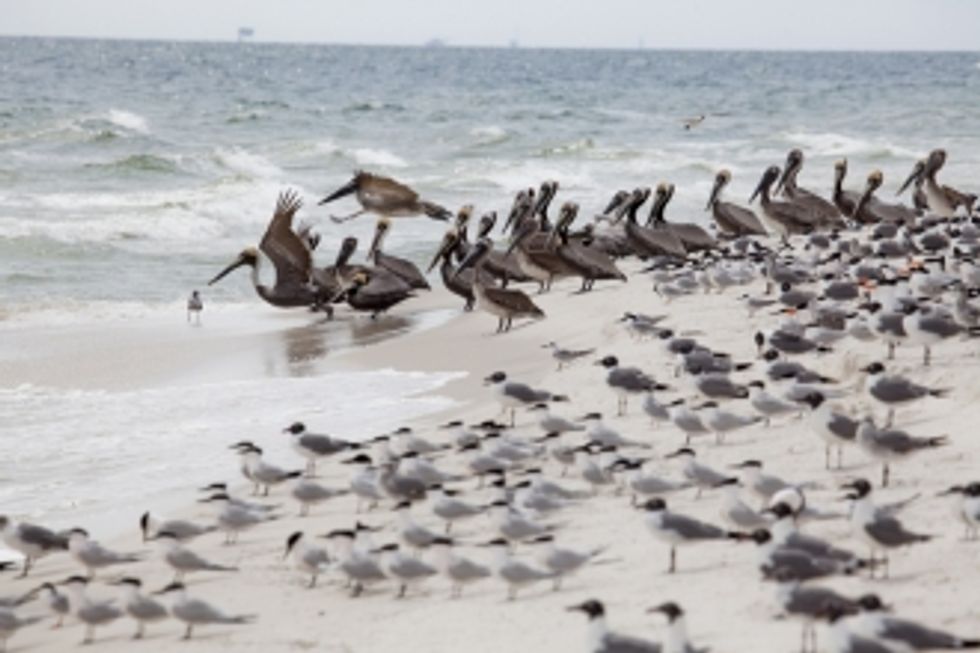 1. Alabama's Coast
What's at Stake?
Miles of white sandy beaches, wetlands, bays, and swamps that support vibrant tourism and fishing industries; habitat for migratory birds, turtles, and rare species; economic health of coastal communities; public health.
The Threat
Future spills on the scale of the Deepwater Horizon disaster due to the absence of meaningful reforms of oil industry practices or government policies.
Alabama's coast is on SELC's endangered list for the second year in a row because a disaster on the scale of the Deepwater Horizon could happen again. The government is back to business as usual, rubber-stamping risky deepwater projects with the same flawed assumptions that led to the BP spill—almost as if it never happened.
In June 2011, for example, the Bureau of Oceans Energy Management (BOEM) gave Shell Oil the green light to drill an exploratory well off of Alabama's coast in waters 2,000 feet deeper than the Horizon well, and without the enhanced environmental review promised immediately after the BP spill. Worse, regulators acknowledge that the operations could result in an oil spill almost ten times bigger than the BP disaster. SELC believes this approach is irresponsible and illegal, and blatantly ignores the devastating impacts to Gulf wildlife, the tourism and fishing industries, and coastal communities caused by the Deepwater Horizon disaster.  
SELC is challenging BOEM's decision as part of our ongoing multi-front offensive, including lawsuits, activity in Congress, and engagement with federal agencies to end industry control of offshore drilling and prevent future disasters.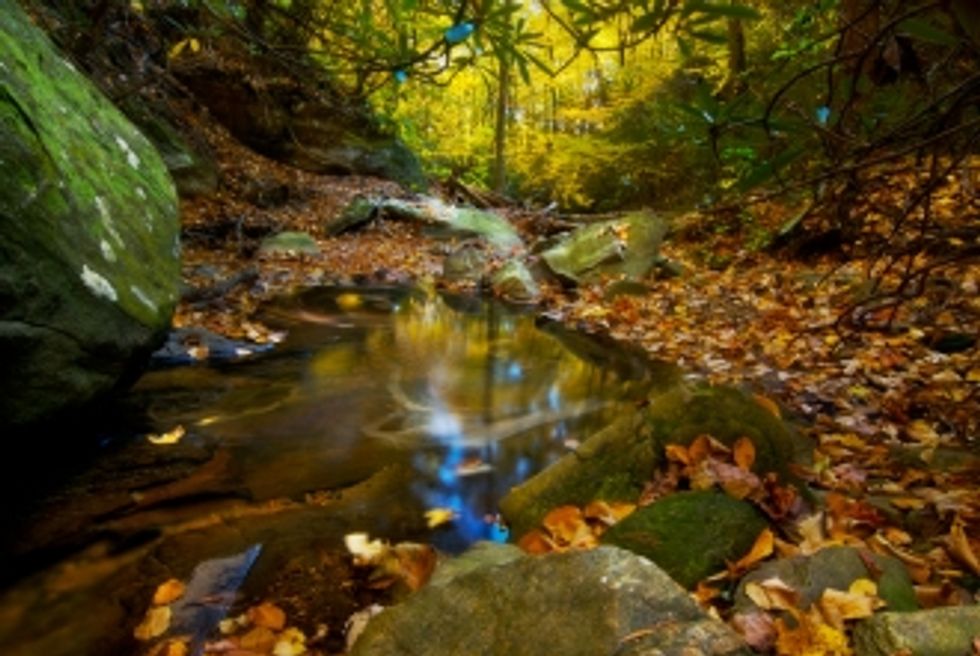 2. Dawson Forest, Georgia
What's at Stake?
Habitat for federally protected fish species found nowhere else in the world; 1,200 acres of forest; a haven for hunters, anglers, horseback riders, hikers, cyclists and paddlers; water supplies for downstream communities.
The Threat
A massive, unnecessary, $650 million proposed reservoir on Shoal Creek that would be filled with 100 million gallons of water per day pumped from the Etowah River.
An hour's drive north of Atlanta, Dawson Forest Wildlife Management Area is a 10,000-acre wooded refuge for hunters, anglers, paddlers, and bikers who enjoy miles of scenic backcountry trails criss-crossed by the Etowah River. Shoal Creek, a major tributary feeding the Etowah, is home to federally protected fish species found nowhere else in the world.
Unfortunately, Dawson Forest is threatened by a massive, unnecessary, expensive proposed reservoir that would drain 100 million gallons per day from the Etowah River to fuel metro Atlanta's ever-growing water supply demand. The Etowah would lose a quarter of its water during high-flow months—and during the low-flow season, withdrawals would drain nearly 100 percent of the river's volume, wiping out aquatic life and diminishing water supplies for downstream communities in Cherokee, Cobb, Bartow, and Floyd counties.
The Dawson Forest project is one of a half-dozen new reservoirs being proposed outside metro Atlanta, illustrating a misguided notion among Georgia leaders that these costly, destructive projects are the first and best solution to meeting Georgia's water supply needs. But SELC and our partners view new reservoirs as a last resort when there are far more cost-effective, less damaging, and readily available options available. First and foremost, we are advocating the full implementation of water conservation and efficiency measures in metro Atlanta, coupled with expanding the city's existing reservoirs to their full capacity. This solution could virtually eliminate the need for new reservoirs at a fraction of the cost to Georgia's environment, taxpayers, and downstream communities.
We are also pushing back against efforts to lower the regulatory hurdles for reservoir proposals, including the use of a new law that eases the way for public-private partnerships to develop reservoirs and recoup costs with user fees.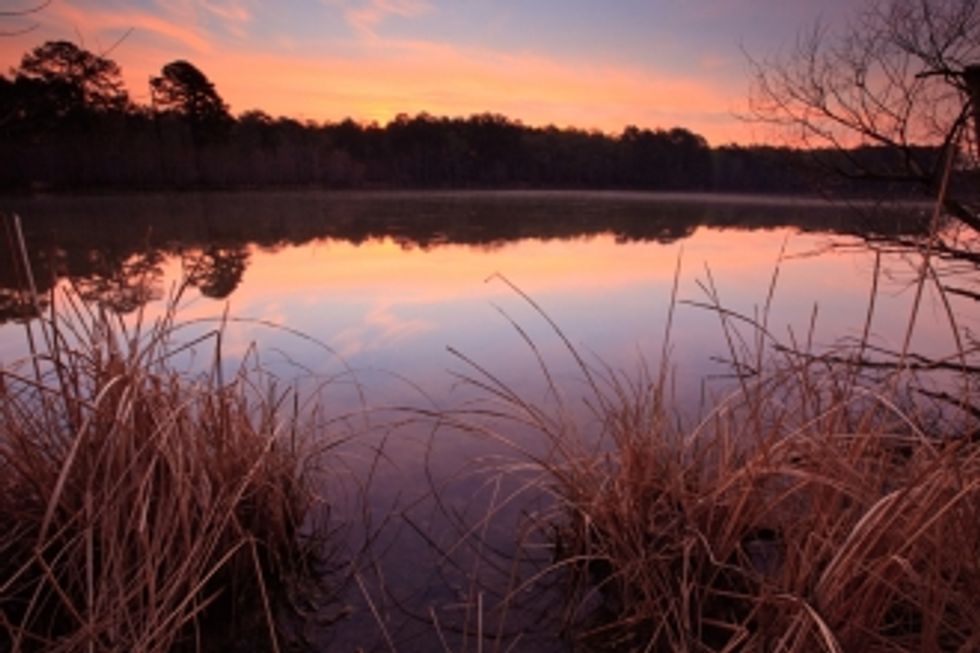 3. Catawba—Wateree River Basin, North Carolina and South Carolina
What's at Stake?
A river system that drains 5,000 miles of waterways and provides drinking water and recreation for hundreds of thousands of people.
The Threat
The impacts of electric power generation and unnecessary reservoir projects.
Comprising 5,000 miles of waterways, the Catawba-Wateree river system originates on the eastern slopes of the Blue Ridge and then winds through the rapidly urbanizing North Carolina Piedmont before entering the lush lowlands of South Carolina. Along its 300-mile route, it provides clean water and recreation for hundreds of thousands of people. Threats endangering the health of this vital resource include:
Pollution from Coal Ash Sites. Coal-fired power plants generate millions of tons of ash, which typically has been dumped into unlined and poorly monitored ponds and landfills. Five of the most hazardous coal ash ponds in the U.S. are on the Catawba-Wateree River and its tributaries, including a site that has discharged arsenic-laden pollution for years. SELC has filed suit to compel South Carolina Electric and Gas to clean it up.
Water Withdrawals by Power Plants. According to a recent study by the Union of Concerned Scientists, the Catawba River ranks among the 25 watersheds nationwide that suffer from the highest levels of water-supply stress due to the water demands of power plants for steam production and cooling purposes.
Hydroelectric Dams. Over the last century, much of the Catawba-Wateree was impounded to generate electricity, and for decades, power companies have been allowed to operate their dams in ways that disrupt healthy stream flows and fish migration. As Duke Energy applies for a new federal license for a series of five hydroelectric plants in South Carolina, it is seeking to trade land and cash for permission to maintain harmfully low flows in the Catawba-Wateree for the next fifty years. Learn more about SELC's legal action to protect the river.
Unnecessary Reservoir Projects. Two counties—one in North Carolina and another in South Carolina—have proposed a 92-acre reservoir off the main channel of the Catawba-Wateree that is sure to fuel more sprawl and pollution in the Charlotte metro area. What's more, water withdrawn from the reservoir would be discharged into another river basin, robbing water from downstream farms and communities that depend on the Catawba-Wateree. If approved, this project would pave the way for other municipalities to build their own new reservoirs before first exhausting less environmentally damaging means to satisfy demand, such as increasing their water systems' efficiency, encouraging their customers to conserve water, and exploring interconnections to other systems with excess capacity. Such reservoirs often needlessly destroy significant wetlands and wildlife habitat.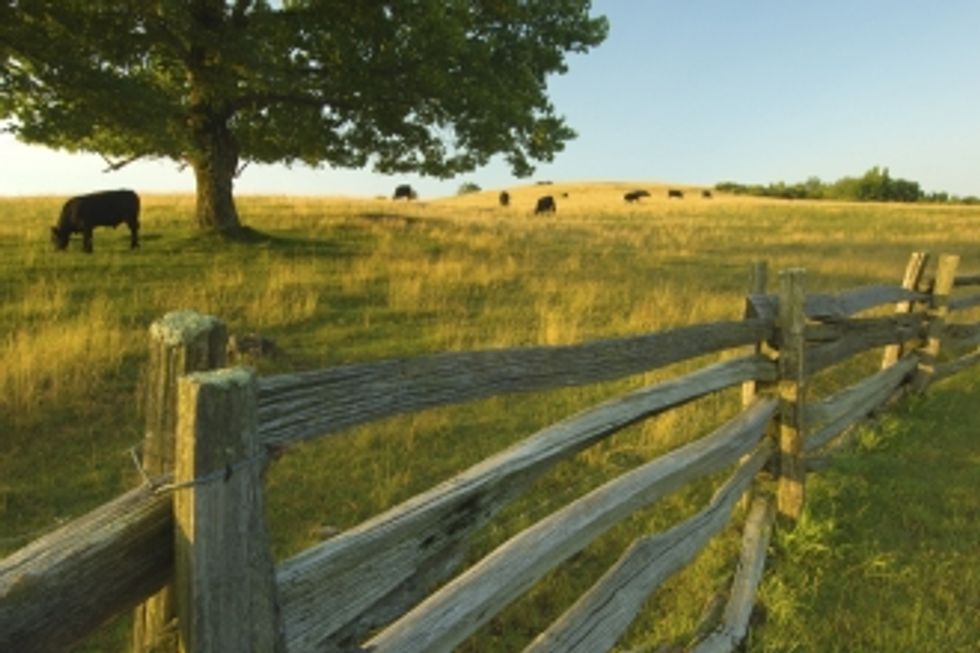 4. North Carolina Piedmont
What's at Stake?
Rural lands in the North Carolina Piedmont and drinking water sources for some 2.4 million people.
The Threat
Pressure to repeal a law that thus far has kept "fracking" wells out of North Carolina.
Requiring the high-pressure injection of water, sand, and a stew of chemicals into shale formations, the use of hydraulic fracturing—a.k.a. "fracking"—to extract natural gas has been linked to groundwater contamination, pollution in lakes and rivers, even earthquakes. A study by Duke University scientists found methane concentrations 17 times above normal, on average, in samples taken from water wells near fracking sites.
The gas drilling industry and its political allies are pushing hard to bring this controversial process to North Carolina's rural Piedmont. The only thing standing in their way is a state law that bans horizontal drilling, which thus far has kept hydraulic fracturing in check. If pro-fracking forces succeed in repealing the ban, state regulators will face enormous new challenges for protecting the Piedmont's land and water.
Even with the ban in place, gas companies have snapped up scores of leases for potential drilling sites in Piedmont counties that overlie the state's Triassic Basins, a shale-rich geologic formation that stretches from the Triangle (Raleigh, Durham, Chapel Hill) to the South Carolina state line. These properties would be transformed into 24-7 industrial operations, with gas flaring, bright lights, and a steady stream of trucks carrying equipment, water, and waste.
An SELC analysis shows that potential gas formations in the Triassic Basins are underneath or upstream from public drinking water supplies for 2.4 million people. Gas drilling could also affect the quantity of water available to the state's citizens. A single fracking well can require as much as 5 million gallons, much of which comes back to the surface as chemical-laden flowback that must be either trucked away to treatment facilities or stored onsite. According to a draft EPA study, fracking chemicals have been detected in groundwater near disposal pits and wells.
Congress has exempted fracking from regulation under the Safe Drinking Water Act, leaving it largely to the states to police this industry. North Carolina, which has slashed the budget of its environmental agency by more than a third, will be hard-pressed to provide adequate protection for the state's waters and rural lands.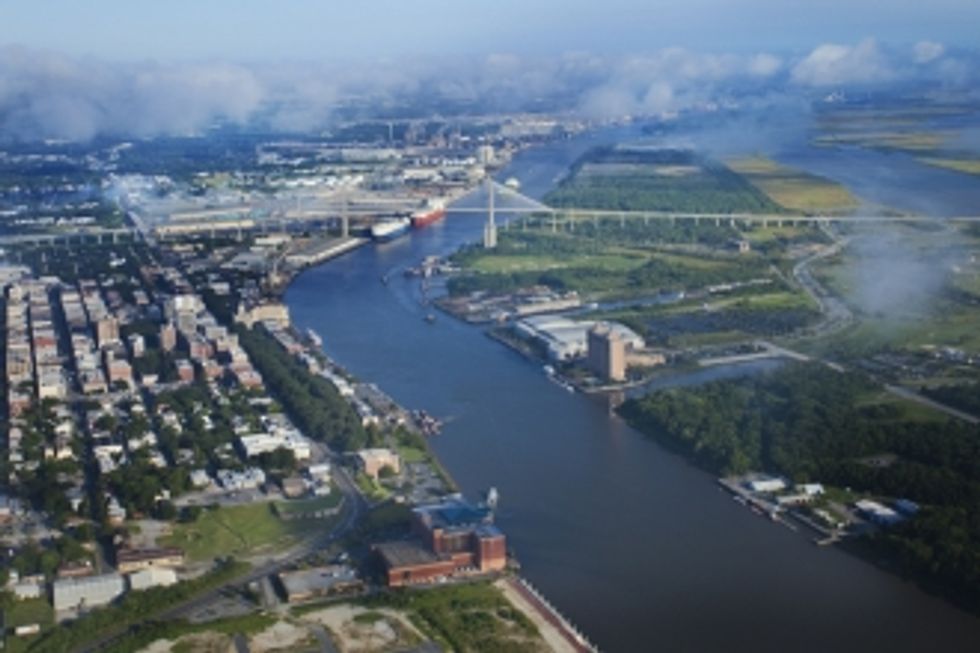 5. Savannah River, South Carolina and Georgia
What's at Stake?
Aquatic wildlife habitat, freshwater marshlands, and drinking water for Savannah and other communities.
The Threat
The Army Corps of Engineers' plan to deepen 38 miles of the Savannah River shipping channel.
A prime spot on the Atlantic Flyway, the marshlands of the Savannah National Wildlife Refuge provide a vital rest stop for thousands of migratory waterfowl, as well as a permanent home for many other species. Over the years, successive dredging of the Savannah River has allowed saltwater from the Atlantic to chip away at the refuge's freshwater marshes. Even more will be lost if the Army Corps of Engineers is allowed to move forward with its plan to deepen 38 miles of the river's shipping channel.
The Savannah Harbor project, which would deepen the river by as much as six feet, is part of a mad scramble by U.S. ports to attract the larger class of container ships that will come through the Panama Canal when its expansion is completed in 2014. In addition to damaging hundreds of acres of the refuge's freshwater wetlands, the dredging would threaten drinking water for Savannah and other communities. It would also require the Corps to install massive "bubbling" devices to maintain sufficient dissolved oxygen levels for aquatic life in the river, including rare and at-risk species and commercially important fish populations. This technology has not been proven effective.
All of this would carry a price tag of at least $650 million, and it may be completely unnecessary. The Panama Canal's chief executive officer has said publicly that only two harbors on the East Coast and one on the Gulf Coast would be needed to service the supersized freighters carrying goods along the East-West trade lane. Rather than pour scarce taxpayer dollars into one of the most environmentally destructive projects currently proposed in the Southeast, the Corps should do what federal law requires—conduct a regional assessment to determine which ports can be expanded at the least expense and with the least damage to precious natural resources.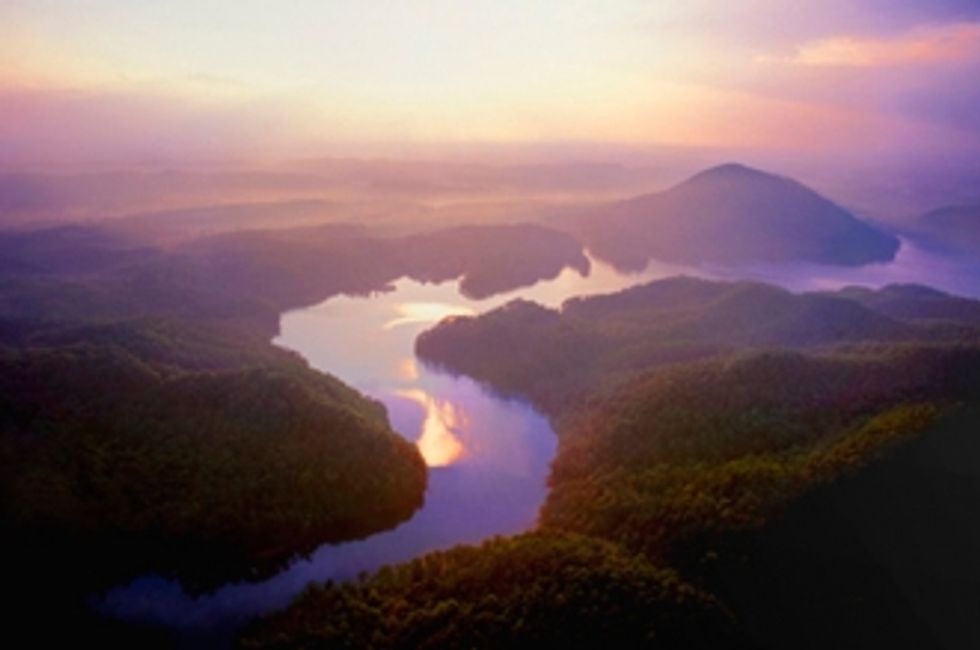 6. Chilhowee Mountain, Tennessee
What's at Stake?
A popular recreation spot and natural area that includes hiking and biking trails and a leg of the first scenic byway ever established in a U.S. national forest.
The Threat
Pressure to complete an outdated highway plan that could push new asphalt across the shoulder of the mountain and through Cherokee National Forest.
Chilhowee Mountain in the southernmost district of Tennessee's Cherokee National Forest is a beloved destination for people who enjoy the outdoors. On its crest is the Chilhowee Recreation Area, a popular spot for picnicking, camping, and swimming. Each weekend finds hikers and bikers on its extensive trail network, which leads to waterfalls, cascading streams, and views of the Ocoee River Gorge below.  
The road leading to the Chilhowie Recreation Area is part of the Ocoee Scenic Byway, the first scenic byway designated in a U.S. national forest. The winding drive to the mountain's ridgeline rewards motorists and cyclists with stunning vistas. Three states—Tennessee, North Carolina, and Georgia—are visible on clear days.
Chilhowie Mountain and the rugged peaks and hollows in its viewshed are in the path of Corridor K, a chain of highways linking Chattanooga, Tennessee, and Asheville, North Carolina. Despite the fact that completion of the interstate system made the project obsolete, the Tennessee Department of Transportation is studying multiple options for finishing the leg of Corridor K running through the Ocoee Region. Among them are proposals for routing a new four-lane, divided highway across the shoulder of Chilhowee Mountain and through largely unspoiled reaches of the Cherokee National Forest.
When it was conceived in 1964 by the Appalachian Regional Commission, Corridor K was seen as a means of lifting this area out of poverty. But since then, local citizens have built a thriving, tourism-based economy that capitalizes on the Ocoee Region's extraordinary natural assets. Pushing new asphalt through national forest lands would jeopardize the intact wildlife habitat, clear-running rivers and streams, and mountain scenery that have made Chilhowee Mountain and the Ocoee Gorge a magnet for outdoor enthusiasts.
Rather than pour a billion dollars or more into a new road, TDOT should focus on targeted upgrades along the existing two-lane highway, U.S. 64—the lifeline of the local economy. This would improve safety, enhance the flow of traffic during the busy tourist season, and preserve the natural and cultural features that are vital to the Ocoee Region and its communities.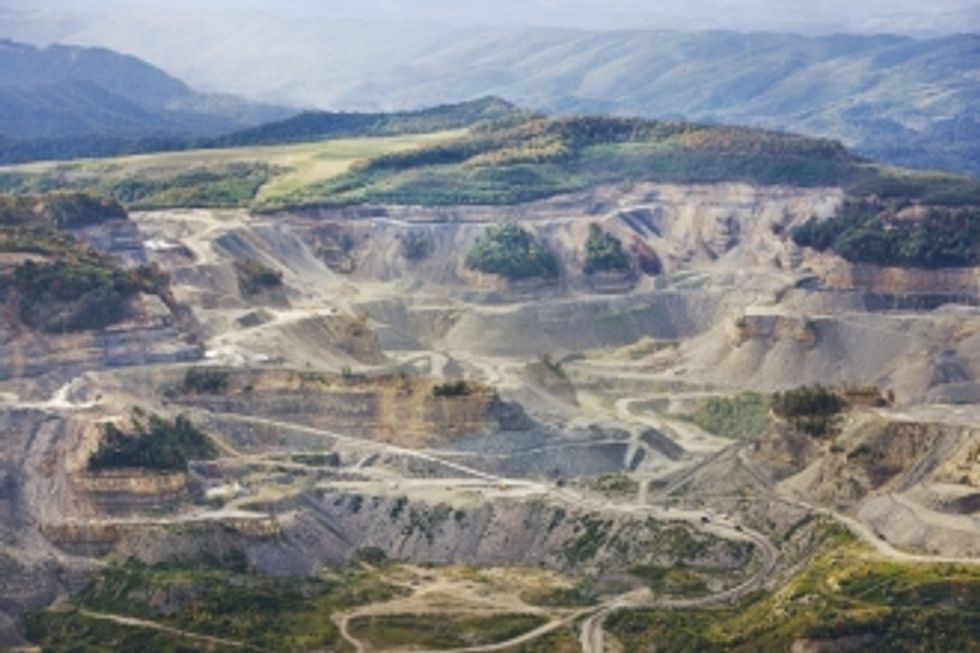 7. Virginia and Tennessee Mountains
What's at Stake?
Scenic beauty of the Southern Appalachians, wildlife habitat, endangered species, headwater streams, clean drinking water for downstream communities, recreation areas, quality of life.
The Threat
Weak laws allow coal companies to blow up mountains and dump rubble into valleys, burying streams, destroying wildlife habitat, and harming communities
Dubbed "the Appalachian Apocalypse," mountaintop removal coal mining has obliterated more than 500 mountains and damaged more than 1,700 miles of streams in central Appalachian states. Forests and topsoil are stripped from mountain ridges, and then, using tons of explosives, coal companies blast the mountaintops off to expose the underlying coal seams. The leftover rock and soil is pushed into nearby valleys, resulting in the loss of critical forest habitat and widespread destruction of mountain streams, many of which are critical headwaters for drinking water sources downstream.
At stake are some of the South's most valued natural treasures, including the species-rich Clinch and Powell watersheds in Virginia and Tennessee, and Tennessee's Cumberland Plateau, an area known for its world-class biodiversity. 2012 could be a landmark year for Tennessee due to the State's groundbreaking petition, which SELC is supporting, that would shield the most ecologically valuable areas in the Cumberlands from destructive mining practices.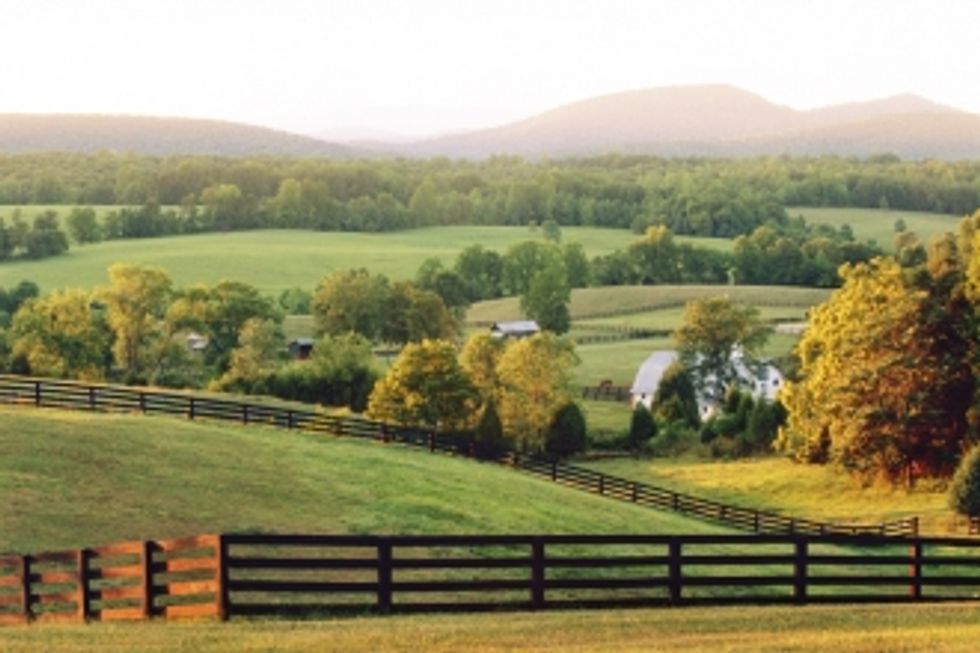 8. Charlottesville, Virginia
What's at Stake?
Taxpayer dollars, rural countryside, public health, natural beauty, community character.
The Threat
A wasteful, destructive bypass would mar landscapes, cost taxpayers hundreds of millions of dollars, endanger public health, and fail to solve traffic problems
Charlottesville is no stranger to Top Ten lists, but it's usually in recognition of the area's exceptional quality of life, unique community character, or beautiful surrounding countryside. Nestled in the foothills of the Blue Ridge Mountains near Shenandoah National Park, it is home to outstanding schools including the University of Virginia, historic sites such as Thomas Jefferson's Monticello, a vibrant arts scene, vineyards and horse farms, and other attractions that draw more than 2 million visitors per year.
This special place would be deeply and irreparably scarred if a long-obsolete plan to build a bypass around U.S. Route 29 goes forward. Described as one of the most wasteful and destructive projects in the country by Taxpayers for Common Sense and Friends of the Earth, the Bypass would leave a permanent gash on the landscape, cost hundreds of millions in a time of fiscal constraints, endanger citizens' health, pave over countryside, and fail to solve traffic problems. The proposal isn't new—in fact it was shelved more than a decade ago by local leaders. But in the summer of 2011, the Bypass was revived in a rushed process that showed little respect for public input, skirted environmental review, and ignored years of efforts by community leaders, SELC, and others to advance more cost-effective, less destructive alternatives.
Before it can be built, the road must be approved at the local, state, and federal levels. Local and state leaders have approved it, but the critical federal decision-making process is far from over. SELC attorneys will ensure that the federal government's review is thorough and that it fully considers updated information on the ineffectiveness of the bypass, the long list of negative community impacts, and the availability of better alternatives before a decision is made.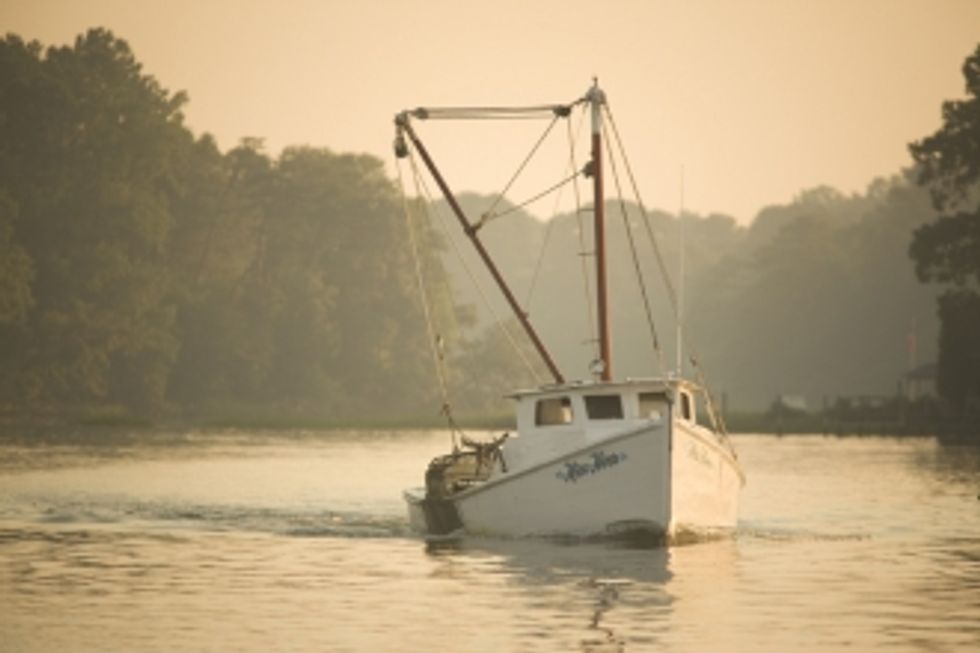 9. Chesapeake Bay, Virginia
What's at Stake?
The nation's largest estuary, which supports populations of oysters, blue crabs, striped bass, and other species vital to the health of commercial and recreational fisheries.
The Threat
Nutrient and sediment pollution flowing into the bay from throughout its 64,000-square-mile watershed, as well as legal challenges to EPA's restoration plan.
The Chesapeake Bay, the nation's largest estuary, is a place where freshwater and seawater come together to form one of the world's most productive ecosystems. The bay supports more than 3,600 species of plants and animals, including populations of oysters, blue crabs, Atlantic menhaden, and striped bass that are vital to the health of commercial and recreational fisheries.
For decades, this extraordinary resource has suffered from pollution pouring in from all sides—by air, land, and water. Effluent from wastewater treatment plants, stormwater from municipal sewer systems, runoff from farms and suburban lawns, mud from bare construction sites, and emissions from tailpipes and smokestacks all contribute to the nutrients and sediment flowing into the bay. These pollutants feed algae that cloud the bay's waters and, when they die off, create oxygen-starved dead zones incapable of supporting aquatic wildlife.
The six states in the bay watershed pledged to stem this destructive tide, but when it became clear that they would fail to meet cleanup deadlines, they turned to the U.S. Environmental Protection Agency to take charge of the process. EPA stepped in and developed the most sophisticated water restoration plan ever crafted for the bay. Released in December 2010, EPA's recovery plan—known as a Total Maximum Daily Load, or TMDL—calculates how much pollution the bay can withstand and how much pollution must be reduced from all sources throughout the bay's 64,000-square-mile watershed.
EPA's goal is to achieve full implementation of this "pollution diet" by 2025, but it will take years more, perhaps even decades, for the bay to recover completely. In the meantime, industry interests and their political allies are doing all they can to impede the cleanup effort. The Farm Bureau and the National Association of Home Builders have both filed suit to challenge the TMDL. Anti-environmental forces in Congress also have piled on, attempting to pass legislation that would prevent EPA from moving forward with its restoration plan.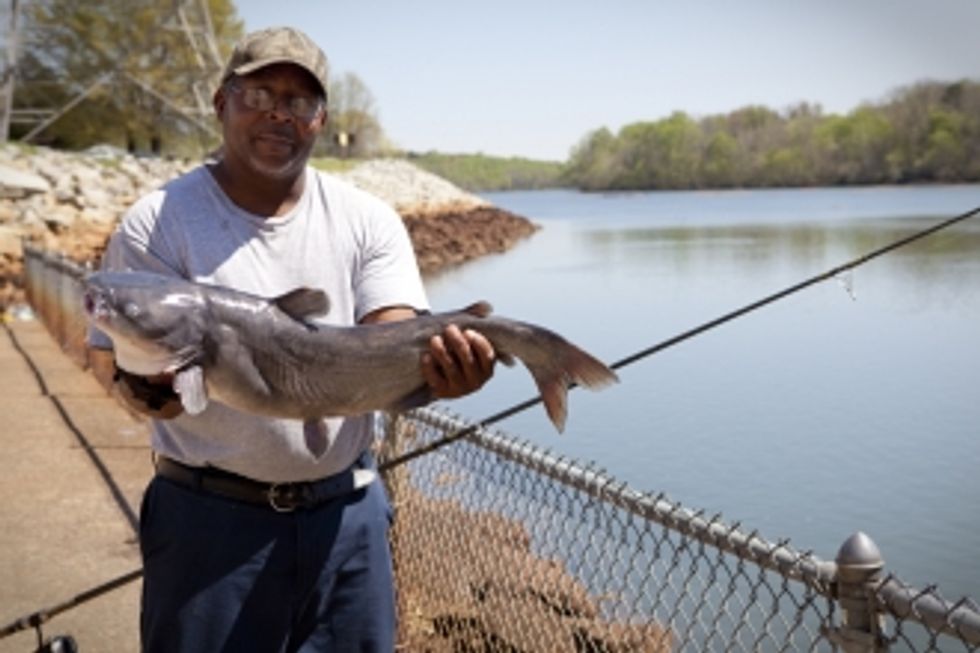 10. Southside, Virginia
What's at Stake?
Clean drinking water for more than 1 million people in Southside Virginia and North Carolina.
The Threat
Intense pressure to lift Virginia's 30-year ban on uranium mining; radioactive waste leaking into streams and groundwater; risk of cancer, birth defects, and other health problems from exposure to uranium or mining chemicals
In 2012 or 2013, Virginia's General Assembly may be asked to lift the state's 30-year ban on uranium mining, largely due to pressure from a Canadian-backed company that wants to mine a deposit near Danville. The proposed mining and waste disposal operation would be in the Roanoke River watershed and threatens drinking water supplies for more than a million people in Southside Virginia and North Carolina, including residents of Virginia Beach and Norfolk.
Extracting uranium ore requires intensive use of water and chemicals, and leaves behind massive amounts of radioactive and contaminated waste. There is no precedent for underground or open-pit uranium mining in the East, where the population density and a wet climate increase the chance of toxic and radioactive materials leaking into streams groundwater, and drinking water supplies. The potential health impacts of exposure to uranium and mining chemicals are well-documented and include several types of cancer, birth defects, and vital organ damage.
In December 2011, the National Academy of Sciences (NAS) released a study that validates many of SELC's core concerns about uranium mining and the water quality risks associated with uranium tailings, which can be a potential source of radioactive contamination for thousands of years. The NAS study also confirmed that Virginia state agencies have no experience with uranium mining, and that current federal regulations are far from sufficient to ensure public health and safety.   
SELC is at the forefront of a statewide citizen effort, the Keep the Ban Coalition, to ensure the statewide freeze stays in place. We are also educating key decision makers about the dangers of uranium mining, and making certain that the state keeps its promise to seek public input before any legislation to lift the ban is put before the General Assembly.
Note: In May 2011, American Rivers named the Roanoke one of the 10 most endangered rivers due to the threat of uranium mining.
For more information, click here.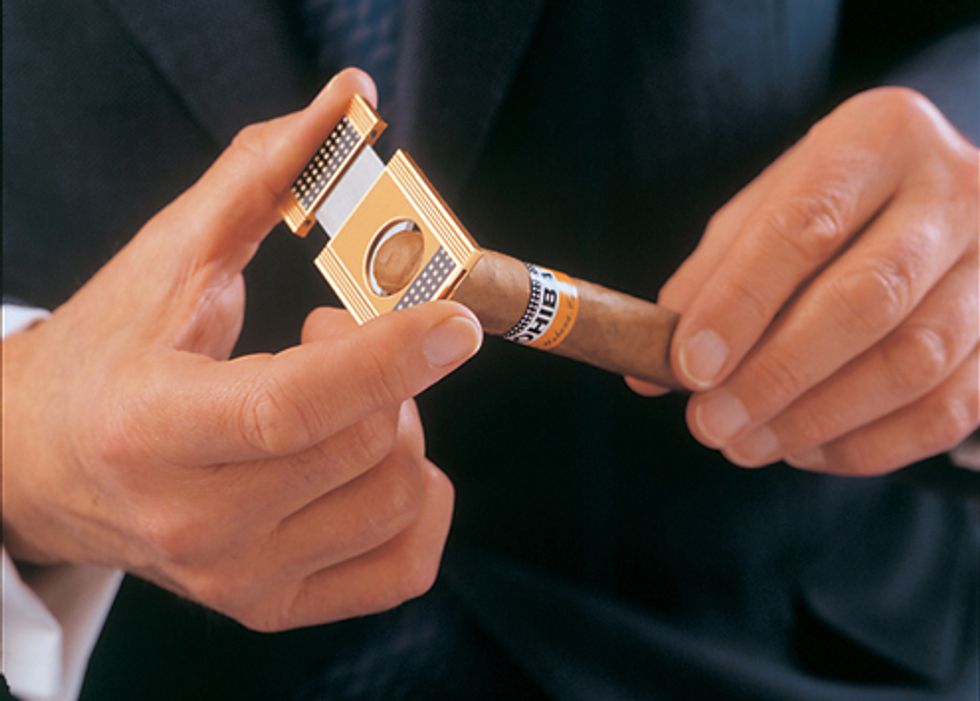 An inability to acknowledge that one has been wrong is one of the reasons this culture is killing the planet. Collectively, we cannot simply acknowledge that, as Jared Diamond has said (and many others also have made clear), agriculture was (and continues to be) the worst mistake humans have ever made. Agriculture, then civilization, then the industrial revolution, now the oil age, are some of the worst things that have ever happened to this planet. We should acknowledge these mistakes, and move to fix them.
In the spirit of modeling this proper behavior, I'd like to admit that I've been wrong (when was the last time you heard a male say that?). For at least 15 years I've been publicly arguing that this culture is functionally, inherently, systematically unjust and unsustainable, and that while legislative or technological approaches can slightly mitigate some injustices or unsustainability, these approaches will never be anywhere near sufficient.
Well, I was wrong. I now have a modest proposal for a legislative and technological solution to the injustices and unsustainability of this culture.
With one stroke of a pen and one piece of technology, all of our problems can be solved.
Maybe we should back up a little bit first. A central problem of this culture is a near-total lack of accountability on the part of perpetrators of violence, on every level from domestic violence and rape (only six percent of rapists spend even one night in jail) to government-sponsored torture and war crimes to massive crimes against the environment. A couple of not-very-funny riddles should make my point about a judicial double standard clear.
Q: What do you get when you cross a long drug habit, a quick temper and a gun?
A: Two life terms for murder, earliest release date, 2026.
Second riddle:
Q: What do you get when you cross two nation states, a large corporation, 40 tons of poison, and at least 8,000 dead human beings?
A: Retirement with full pay and benefits (Warren Anderson, CEO of Union Carbide).
Likewise, I'm not the only person who has noticed that those who are destroying the planet almost never pay any real costs themselves. For example, what happened to Tony Hayward, CEO of British Petroleum, who among others should be held accountable for the massive Deepwater Horizon oil spill? He was released from his position with a $1.6 million severance payment, as well as an annual pension of about $1 million (he also holds several million shares of BP stock). While some daring souls have boldly asked whether it might just be a teensy bit appropriate to, ahem, well, politely request an inquiry to check whether this severance package might be reduced the tiniest tad, I've not seen many public calls (though I've heard a lot of private calls) for Hayward's head to be paraded around New Orleans on a pike.
For years I've been campaigning for a fairly straightforward solution to this lack of accountability. It's a form of enforced precautionary principle. The precautionary principle suggests that if an action or policy has a suspected risk of causing harm to the public or to the environment, the burden of proof that this action is not harmful falls on those taking the action. They can't act if they can't prove no harm will come. So, for example, instead of presuming that deepwater drilling in the Gulf of Mexico is safe, and not halting drilling until there is proof of potential catastrophic harm, we should presume that this action is harmful until it has been proven to be otherwise. The same is true for the emission of greenhouse gases. We could easily provide thousands of examples of harmful actions which would be stopped by any reasonable application of the precautionary principle.
Of course a perverted form of the precautionary principle is already in place, but instead of protecting the public or the environment, it protects profits—actions that protect the real world, including human communities, must be shown to not harm corporate profits before they can be seriously considered.
Such a perverted form of the precautionary principle is of course insane.
Normally, right now, "risk" is often "assessed" and "managed" through a process called "risk assessment," whereby a corporation that's going to conduct (or more accurately perpetrate) some harmful activity writes up an often large, often unreadable document that purports to lay out the potential risks and rewards for the project. There are many problems with this process.
First, the documents are often based on absurdly false pretenses and the documents themselves are openly falsified (the Environmental Impact Statement for the Deepwater Horizon rig, for example, contained references to the potential effects of an oil spill on walruses and other arctic mammals). Second, these documents are often approved by bureaucrats or technicians who are as corrupt as their corporate equivalents (and indeed, a revolving door exists between these two seemingly oppositional entities), under duress (approve these documents or lose your job—Forest Service managers, to provide one example among far too many, who have obeyed federal laws instead of "getting out the cut" have been fired), or in cahoots (or even in bed, literally) with members of the industries they purport to oversee. But all of these problems (and more) are trivial compared to the primary problem of so-called Risk Assessment, which is that the rewards (profit) from the projects generally go to the owners and managers of the projects while the risks are foisted off on those humans and nonhumans who suffer when these processes go wrong (or often even when they go right). Gold mining companies make bank from cyanide heap leach processes, while birds and others die en masse. Union Carbide derives profits from a factory manufacturing bulk industrial chemicals (most of them toxic) in Bhopal, India, yet it is the people of Bhopal who suffer under the day-to-day operations of the factory, and die when the factory explodes. Likewise, British Petroleum gains the profits from drilling in the Gulf of Mexico, yet it is the Gulf and its human and nonhuman residents who suffer from the inevitable toxification caused by this drilling.
It's a ridiculous system that leads unavoidably to atrocity. It's like a gambling house where whenever the heads of corporations bet, if the dice roll right, they make money, and if the dice roll wrong, you die. No wonder they keep rolling the dice. No wonder we keep dying.
I suggest that if we want to maintain a livable planet, we change the calculus of risk assessment.
Here's the form of enforced precautionary principle for which I have been campaigning for more than a decade—if someone states that some policy, action, or artifact will not harm the public and/or the environment, and then puts in place this policy, action, or artifact—that is, imposes the risk of harm to the public and/or the environment—and the public and/or the environment is then harmed, that person should pay with his or her life. In other words, since the rewards are internalized, so, too, should be the risks. It's only fair.
Warren Anderson was clearly willing to risk the lives of the people who lived in Bhopal, so why should he not risk his own life as well? And if the people putting these policies, actions, or artifacts in place are telling the truth, and there really is no significant risk to the public and/or the environment, then they have nothing to fear, right? If policy-makers really believe that deepwater drilling is safe, and that drilling in ANWR won't harm caribou, and that the emission of greenhouse gases isn't heating the planet, and that dams don't harm salmon, and that you can fabricate bulk toxic chemicals without causing an increase in rates of cancer (or mass death through toxic fog when your factory explodes), then this policy would be safe for all. Their only concern would come if they are either lying or mistaken. And when you risk the lives of others, you shouldn't be cavalier about your mistakes.
This would apply not only to policy-makers and to CEOs, but all people significantly associated with the project, from engineers who design destructive artifacts and accountants who find ways to pay for them to marketers who advertise them and bureaucrats who sign off on them. Bureaucracies (of which corporations are one form) have as one of their primary functions the dispersal of accountability—I didn't do anything wrong! I was just doing my job! I was just making the trains run on time. Nevermind the trains were heading to death camps. If you're a forester for the U.S. Forest Service and you truly believe that a clearcut won't cause an increase in sediment in the stream below, you shouldn't mind risking your own life as well as those of the endangered salmon who will be extirpated when your clearcut does what we all (probably including even you) knew it would all along—cause increased sedimentation. And how's this for a novel idea—if you don't believe it, you shouldn't sign off on it. If bureaucracies disperse accountability, then if we are to survive, accountability needs to be re-gathered.
This suggestion isn't even all that radical—there exists significant legal precedent—if you and I are hired by a third party to rob a bank, and someone dies because of our actions, in many states all three of us can face the death penalty, even if you were the triggerman and all I did was drive. Further, Warren Anderson was tried in absentia in India, and sentenced to hang. The U.S., however, refused to extradite this mass murderer, whose actions are directly responsible for the deaths of at least 8,000 human beings (I'm intentionally being conservative in my estimates—estimates of the deaths run into the hundreds of thousands).
It's long been clear to me that if such policies were in place—you can put in an oil well, for example, but if it causes any environmental degradation, your life is forfeit, just as you forfeited the lives of those you killed; or you can put in a chemical factory, for another example, but if it causes rates of cancers to rise even slightly, your life is forfeit, just as you forfeited the lives of those you sickened or killed—if those who were enriching themselves as they destroy human and non-human communities had to put their own lives at risk precisely as they put the lives of others at risk, their destructive behaviors would probably stop overnight.
But maybe not. I'm sure you can see the problem with this proposal, which is that those in power clearly value money more than life, otherwise they would not be killing the planet for profit. Do they value money and power even over their own lives? I'm not going to risk the planet (and justice) on the too-good chance the answer is yes.
The question becomes, what would they value even more than money?
And here is where my modest proposal comes in, for a straightforward legislative and technological fix for so much of what ails us. And the best part of this modest proposal is that the technology is so simple—radio-controlled cigar cutters.
Let's say a corporation files for a permit to put in an oil well in the Gulf of Mexico. Let's say further that through the permitting process it is claimed that the oil well will be safe. Let's say finally that the permits are granted. My modest proposal is that legislation be enacted requiring that all males associated with the project (and members of their families) have radio-controlled cigar cutters (similar to home detention bracelets, but sharp) attached to their genitals. These cigar cutters will remain in place throughout the entire time the well (mine, clearcut, factory, etc.) is in operation, and until the site has been entirely cleaned up, returned not to a "pristine" condition but to a pristine condition, until it is shown to be true that the (inevitably destructive) activity really does have, as the Environmental Assessment (inevitably) states, "No significant impact." If the project really does have "no significant impact" then the cigar cutters are removed. If, on the other hand, oil spills, streams are polluted, biodiversity decreases, cancer rates go up, or what have you, then bzzzttt, the cigar cutters' guillotine motion is activated.
Do you think those who run BP would be so quick to cut safety corners if their genitals were at risk? Do you think federal bureaucrats would be so quick to sign off on profitable yet destructive projects if their genitals were at risk? Do you think their seventeen-year-old sons would put pressure on their fathers to do the right thing if their genitals were at risk?
Would they rather be men who tell the truth, or men without genitals who do not tell the truth? Instead of a system that forces men to have balls in order to do the right thing, the system should remove the balls of those who don't. It's like the cliché goes—Use 'em or lose 'em.
The simple piece of legislation and technology I'm modestly proposing would stop nearly all destructive activities immediately.
One could argue that it would be onerous for these men to wear cigar cutters for the entire length of the project. But the cigar cutters (which are set to activate on attempted removal) could be made to be small, and in any case those associated with endangering the public and/or the environment should be reminded at even their most intimate moments of the effects of their projects on the larger world. And do you think that mountains want mines on them? Do you think impoverished neighborhoods want chemical refineries in them? Nonhuman and human victims of these projects must live with these projects daily—so, too, should the perpetrators of these projects.
And I see no reason to limit the use of these cigar cutters to CEOs, managers, engineers, bureaucrats, and so on. I think also that politicians should be required to wear them, and when they do not make good on their campaign promises, bzzzttt, the guillotine is activated. Woodrow Wilson promised to keep the U.S. out of World War I. He lied. Ronald Reagan promised to balance the budget. He lied. Barack Obama promised to close Guantanamo. He lied. Bzzzttt. This would immediately change the character of political discourse in this country.
Similarly, James Inhofe says that global warming isn't happening. He has done more than almost any other politician to oppose any actions that might slow this disaster. Fine. He's allowed to have his opinion. But let's see if he really believes it. If he's in power, and he really doesn't believe that global warming is happening, it should be mandated that he have a radio-controlled cigar cutter attached to his genitals, and one to the genitals of all male members of his extended family. If the average global temperature for the years 2010 through 2015 is lower than the average global temperature for the years 1901 through 1999, the cutters are removed and he can continue to oppose attempts to stop global warming. If the average is higher, bzzzttt, guillotine action. We would find out immediately whether James Inhofe really believes what he says. Let him put his genitals where his mouth is.
I see two problems with my modest proposal. The first is—how do we know the cigar cutters wouldn't misfire, and guillotine the genitals of a few innocent CEOs? That's a difficult one. These accidents would of course be regrettable, but as Madame Albright said about killing a half million Iraqi children to further misguided and immoral U.S. foreign policy, that's a price I guess we'd have to be willing to pay. And the U.S. government has already even given us a name for it—collateral damage. Further, when have a few accidents ever stopped those in power? They have spent far too long saying "Oopsie" when they destroy the lives of others. It would be instructive to see how their decision-making processes change when certain decisions cause them to live with the proverbial cigar cutter of Damocles hanging over their, er, heads.
Another problem is that I'm not sure what to do about female CEOs. I don't want to suggest female genital mutilation—within patriarchal culture far too many women already have their genitals mutilated, and none of these women have even toxified the Gulf of Mexico. In fact, they are victims of the same patriarchy that is killing the planet. But I don't think that not including women in the cigar cutter plan is a big problem, for a couple of reasons. The first is that most of the people who run governments and large corporations are males. This leads to the second reason I'm not too stressed about it—let's just ignore the problem for now and later on figure out how to deal with the few destructive females in positions of authority. Why worry about that now? Since when have those in power waited till all the kinks were worked out and externalities eliminated before they put in place policies and technologies (like, say, drilling for oil, or for that matter burning it)? I see no reason that we have to get all our dicks—I mean, ducks—in a row before we start this process. As throughout this modest proposal, I'm doing nothing more than suggesting that those in power apply the same standard to themselves as they do to everyone else.
I'm calling on everyone reading this to come together to sign the petition on the website www.cigarcuttersforsustainabilityandjustice.org, and also send letters to your representatives, senators, and President Obama politely requesting they do the right thing and pass and sign legislation mandating radio-controlled cigar cutters be placed on the genitals of all those who put the public and/or the environment at risk.
To learn more about Derrick Jensen and his work, visit his website by clicking here.
Gulf Change, a group of Gulf Coast mothers, grandmothers and concerned citizens, is calling for an immediate Congressional hearing concerning actions needed in order to address the continuing health effects of the BP Oil drilling disaster.
More than 2,400 cases of chemical poisoning have been reported across the Gulf Coast, with symptoms including headaches, respiratory illness, pulmonary issues, seizures, gastrointestinal problems, rectal bleeding, skin and eye ailments, memory loss and neurological issues.
Clean-up workers, fishermen and coastal residents have reported symptoms and proper diagnosis and care is urgently needed, particularly for children who are suffering the effects of oil and dispersant exposure.
Kindra Arnesen, resident of South Plaquemines Parish in South Louisiana describes the children's health crisis in her community:
"...we have 388 children in the local elementary school and in that school we have sick kids all over the place, they're suffering from upper respiratory infections, severe asthma, all the sudden, in kids that had nothing wrong with them before. Skin conditions, lesions in between their fingers, around their mouths. As of April 2011 we had a closet full of nebulizers to help them breath. A closet full of nebulizers for a school with 388 kids. Where's the red flag?"
A recently released video by the Louisiana Environmental Action Network (LEAN), highlights the health struggles of several coastal families. One mother of three, Julie Creppel, of Burras, La., estimates her son has been on antibiotics ten or eleven times in the two years since the disaster and her 12-year old daughter's health has also suffered:
"They say she's got acute sinusitis....I've had to pick her up multiple times from school since the spill. I never picked her up before. She's stayed sick and had to miss more school now than she ever has before...and her stomach, it bothers her...she swears it's killing her."
In addition to their call for an immediate Congressional hearing, Gulf Coast activists are calling for health care for effected clean-up workers and residents and for the Gulf Coast Claims Facility, the victim's compensation fund paid for by BP and administered by Kenneth Feinberg, to immediately pay all health-related and economic claims.
Click here and here to be a hero to children on the Gulf Coast today.
For more information, click here.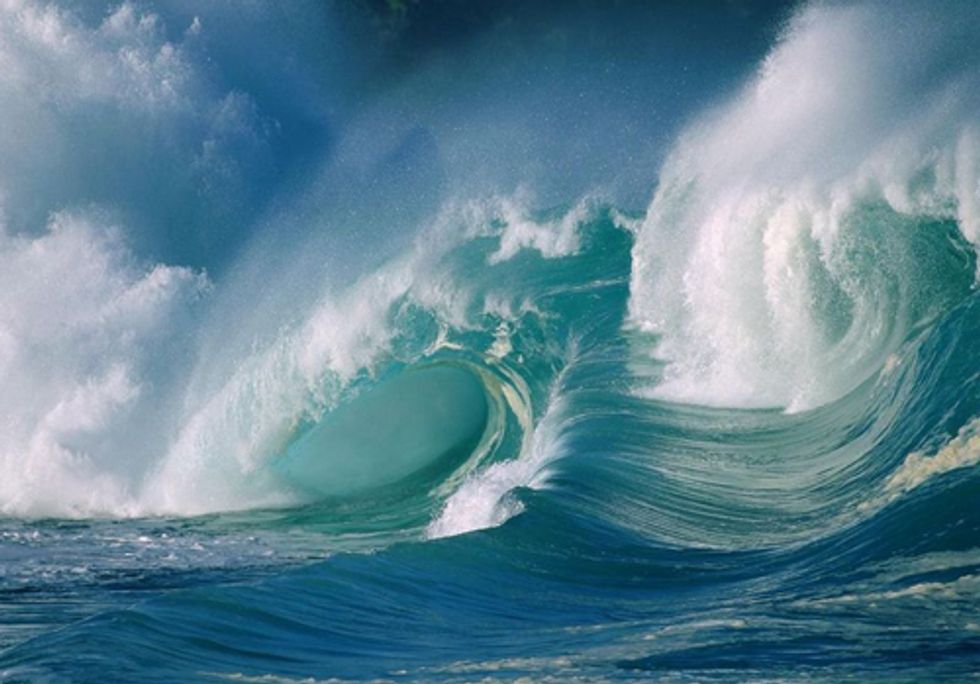 The Obama administration released a draft Implementation Plan on Jan. 12 for the National Ocean Policy. The draft provides strategic action plans for the policy's nine priority objectives. In response, Ocean Conservancy released the following statement from Emily Woglom, director of Government Affairs:
 
"We applaud the administration for following though on the landmark National Ocean Policy with the release of this draft Implementation Plan. We hope the draft plan will provide the direction and guidance needed to tackle some of the many challenges facing our ocean, including planning for offshore energy, protecting important marine habitat and addressing changes affecting the Arctic.
 
"With the plan's release, and momentum building, the administration should ensure the appropriate resources are provided to continue the much-needed work on comprehensive ocean-use planning. The next step, setting up regional planning bodies to help fight against haphazard use of ocean resources, will allow ocean uses to be coordinated and management decisions to be made on the regional level. This will be a win for all involved.
 
"Ocean Conservancy encourages everyone with a stake in the health of the ocean to participate in the comment period in order to make this process as public and transparent as possible. Input and engagement from all ocean users is vital for both this plan and future implementation of the National Ocean Policy to foster coordination for a healthier ocean. We look forward to providing detailed feedback on the plan and engaging with the National Ocean Council as the process moves ahead."
To read and submit comments on the draft Implementation Plan, see the National Ocean Council's full statement below:
National Ocean Policy Draft Implementation Plan
As part of President Obama's National Policy for the Stewardship of the Ocean, Our Coasts, and the Great Lakes, the National Ocean Council has released a draft National Ocean Policy Implementation Plan to address some of the most pressing challenges facing the ocean, our coasts, and the Great Lakes. The draft Implementation Plan describes more than 50 actions the Federal Government will take to improve the health of the ocean, coasts, and Great Lakes, which support tens of millions of jobs, contribute trillions of dollars a year to the national economy, and are essential to public health and national security.
The draft Implementation Plan will ensure the Federal Government targets limited resources more effectively to deliver demonstrable results for the American people, including predictability for users, more efficient and coordinated decision-making, and improved sharing of data and technology. For each action, the plan outlines key milestones, identifies responsible agencies, and indicates the expected timeframe for completion.
Click here to read the draft Implementation Plan.
We Want to Hear From You
Click here to provide comments on the draft Implementation Plan. The public comment period is open until midnight EST, Feb. 27, 2012.
We are relying on your input to inform development of the final Implementation Plan and help ensure the National Ocean Policy is working for our nation. We welcome your general input, and also pose the following questions:
Does the draft Implementation Plan reflect actions you see are needed to address the nine priorities for the ocean, coasts, and the Great Lakes?
What is the most effective way to measure outcomes and to detect whether a particular action in the Implementation Plan has achieved its intended outcome? Would a report card format be useful?
Comments received will be collated and posted on the National Ocean Council website. The National Ocean Council will review and incorporate comments before finalizing the plan in 2012. The plan will be reviewed annually and modified as needed based on new information or changing conditions. 
Comments may also be sent by fax to "Attn: National Ocean Council" at (202) 456-0753, or by mail to: National Ocean Council, 722 Jackson Place, NW, Washington, D.C. 20503. Allow at least 2-3 weeks additional time for mailed comments to arrive.
More on the Development of the draft Implementation Plan
The draft Implementation Plan was developed with significant input from national, regional, and local stakeholders and the general public. The National Ocean Council sought public comment from January through April 2011 and June through July 2011, and held 12 regional listening sessions around the country. In addition, the Governance Coordinating Committee, composed of state, Tribal, and local government officials, and the Ocean Research Advisory Panel, composed of expert representatives from a range of ocean sectors, provided input for the plan.
In mid-2011, the National Ocean Council released for public comment outlines for nine Strategic Action Plans that provided an initial view on how federal agencies might address the nine priority objectives highlighted in the National Ocean Policy. The outlines, by design, were draft products that served as an early and valuable point in the Implementation Plan development process for focusing public and stakeholder input.
During the public comment period that was open June 2—July 2, 2011, the National Ocean Council received more than 400 contributions from more than 200 individuals and groups. In addition, approximately 1000 individuals and groups participated in and provided comments at 12 regional listening sessions around the country. The National Ocean Council agencies evaluated more than 850 specific comments from stakeholders and the public, many representing multiple submissions of very similar comments. We considered all of the comments and accepted many, incorporating them into the draft Implementation Plan. 
Click here to read a summary of the most substantive and frequent public comments and how they are addressed in the draft Implementation Plan.
Click here to read past public comments and learn about the Strategic Action Plans.
For more information, click here.
—————
Ocean Conservancy is the world's foremost advocate for the oceans. Through science-based advocacy, research, and public education, we inform, inspire and empower people to speak and act for the oceans. Ocean Conservancy is headquartered in Washington, DC, and has offices in Florida, the Gulf of Mexico, and the Pacific, with support from more than half a million members and volunteers.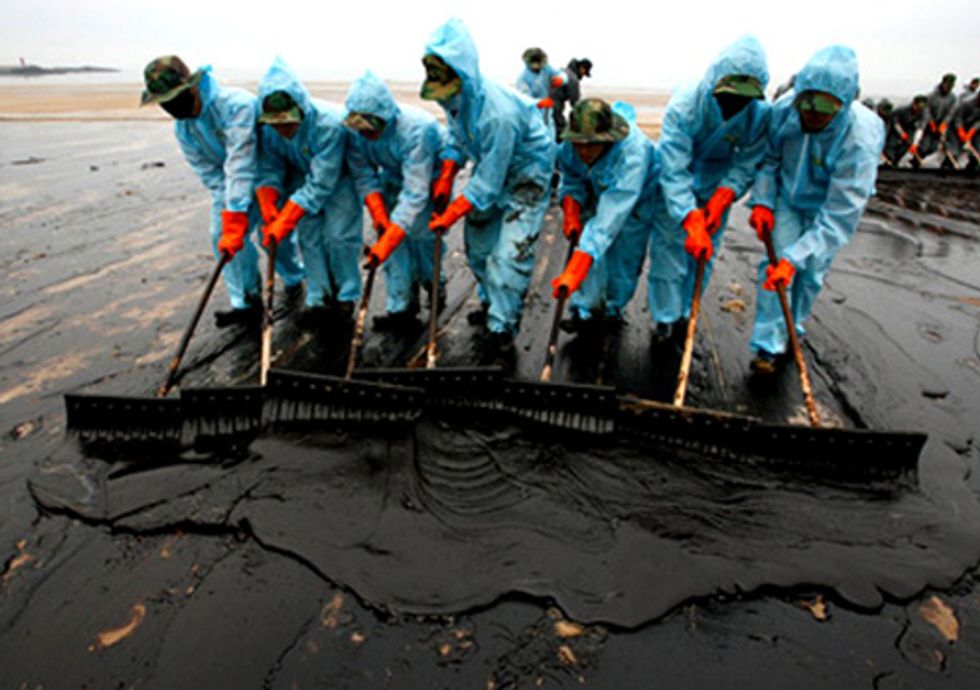 By Whit Remer
There is one unanswered wish many residents along the Gulf Coast are still hoping for this new year—passage of the RESTORE Act (Resources and Ecosystems Sustainability, Tourist, Opportunities and Revived Economy of the Gulf Coast Act). As Congress wrapped up 2011, there was talk all along the Gulf Coast and Washington, D.C. about the bill. And the buzz is resounding. Thanks to the efforts of citizens and organizations working to restore the Gulf Coast, members of Congress from across the region are returning to Washington, D.C. determined to pass the RESTORE Act early this year.
Over the last few months, the RESTORE Act has been praised for its bipartisan support and commitment to restoring the environment and economies of the Gulf that were damaged by the British Petroleum (BP) oil disaster. In December, over a dozen prominent environmental groups sent a letter to Senate leadership urging passage of the RESTORE Act. The bill is supported across the Gulf, with a recent poll finding that 84 percent of Florida voters support sending Clean Water Act penalties back to the Gulf. It's clear that residents of the Gulf Coast, environmental organizations, economic developers and businesses large and small support sending BP penalty money back to the Gulf.
With passage through the Senate Environmental and Public Works Committee and a productive hearing in the House Transportation and Infrastructure Committee, the bill enjoys success both on the ground in the Gulf and in the halls of Washington, D.C. With all this momentum, the RESTORE Act is primed for passage in 2012.
Moving forward, Gulf Coast congressional members will be working hard to keep the RESTORE Act on the radar of House and Senate leadership. Gulf Coast members must also work with their colleagues from around the country by reminding them that the Gulf Coast is a place of national significance. The region serves as an important commercial trade route, hosts extensive oil and gas infrastructure, and is home to 33 percent of the nation's seafood, hundreds of species of wildlife, and migratory waterfowl.
The important take-away is this—the RESTORE Act is alive and well. But for the RESTORE Act to become a law, we must continue to remind Congress how important it is to return BP oil spill money to the injured Gulf Coast area. Help Congress answer your wish for the Gulf by writing your congressional members and letting them know you support the RESTORE Act.
For more information, click here.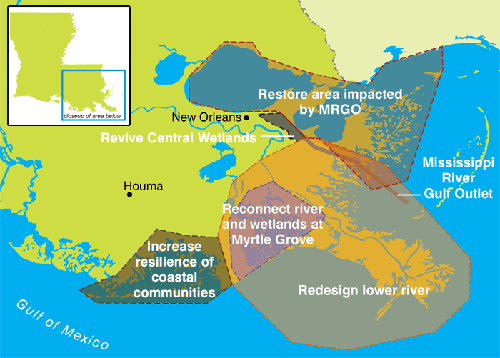 By Seyi Fayanju
People living in Alabama, Louisiana and Mississippi, which lie at the core of the five-state region bordering the Gulf of Mexico, are far more likely than average Americans to have been born and raised in the states where they reside as adults, according to an article published last month on The Atlantic's "Cities" blog. Data from the 2010 American Community Survey showed that an estimated 78.8 percent of Louisianans were born in the Bayou State (by comparison, only 58.7 percent of adults in the U.S. as a whole were born in the states where they presently live), and although Alabama (70.0 percent of adults born in state) and Mississippi (71.9 percent) also ranked high for the relative rootedness of their residents (10th and 6th, respectively), they both placed lower than Louisiana, which ranked 1st among all states.
Sedentary Center—In 2010, Louisiana, Alabama and Mississippi ranked 1st, 10th and 6th, respectively, for the proportion of residents born in state, making the mid-Gulf region one of the least transient sections of the U.S. By contrast, Texas (25th out of the 50 states, with 60.5 percent of residents born in state) and Florida (49th out of the 50 states, with 35.2 percent of residents born in state) ranked much lower due to heavy influxes of Americans from other parts of the country and immigrants from abroad, to fast-growing metropolitan areas like Houston and Miami (Sources—The Atlantic, U.S. Census Bureau)
While some observers have lumped the central Gulf states together as the tail end of a socioeconomically stagnant "Stuck Belt" stretching from the Upper Midwest to the Deep South, it would be fairer to say that the entrenched settlement patterns of the mid-Gulf region have had both good and bad economic consequences. On the one hand, the region's distinctive cuisine and culture, nurtured and preserved by its long-established residents, serves as an important driver for the central Gulf Coast's multi-billion dollar tourism industry. On the other hand, the fact that area residents are disproportionately likely to depend on familial support networks tethered to the Gulf economy means that mid-Gulf staters are especially vulnerable to location-specific shocks like hurricanes and oil spills if and when they hit the region. Furthermore, when one considers that the central Gulf Coast, already one of the poorest regions in the country, has seen stable to increasing unemployment at a time when jobless rates have been falling in much of the rest of the nation, it becomes clear that there is a real need to do something about generating local jobs and making the mid-Gulf economy more resilient to ecological and economic stress.
One way to do this is to pursue a sustainable development strategy along the central Gulf Coast that provides opportunities for area residents to restore regional ecosystems. This would create immediate work for people living in counties recovering from the British Petroleum oil disaster, and it would improve the long-term prospects for habitat-dependent industries like tourism and commercial fishing that have been affected by years of wetland loss and industrial disasters.
There's encouraging news that a comprehensive restoration program could be implemented in the near future. Earlier this month, the Gulf Coast Ecosystem Restoration Task Force released its final report outlining strategies for reversing the deterioration of the Gulf Coast's ecosystem, a transformative course of action that could help the mid-Gulf states emerge stronger from the present crisis. However, any progress on that front is contingent on congressional action to commit oil spill penalties from last year's disaster toward environmental work, a move that would help the central Gulf Coast to remain a well-loved (and well-lived in) place for future generations.
For more information, click here.