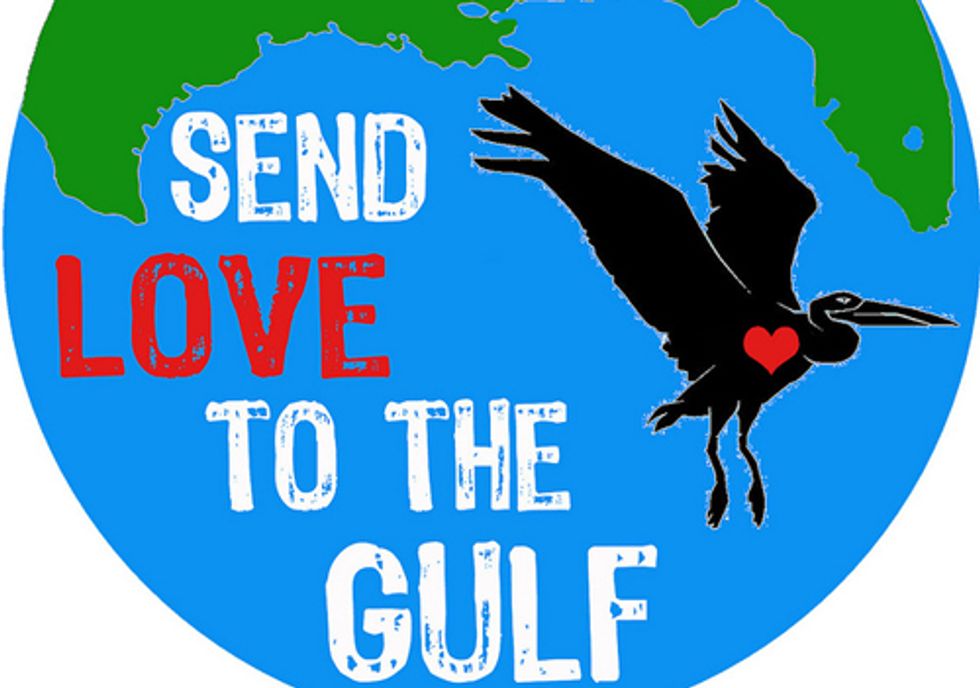 Want to help show your love for the Gulf this Valentine's Day? It's easy. Just click on one of the messages below to tell Senate Majority Leader Harry Reid (D-NV) and Minority Leader Mitch McConnell (R-KY) that you want money from the BP oil spill to go back to the Gulf.
Background on the RESTORE Act:
The BP oil disaster dumped nearly five million barrels of oil into the Gulf of Mexico, damaging the wildlife, ecosystems and economy of the Gulf Coast.
The RESTORE Act seeks to ensure that at least 80 percent of the penalties paid by BP are returned to the Gulf to be used for restoring the region's communities, economies and environments.
However unless Congress acts quickly, these penalties could go toward unrelated federal spending. We must act now if we want to ensure that this money goes back to where the damage was done.
Click on one of the messages below to tweet your love for the Gulf.
Be sure to check out our Facebook page as well and share our Valentine's Day image with your friends.
For more information, click here.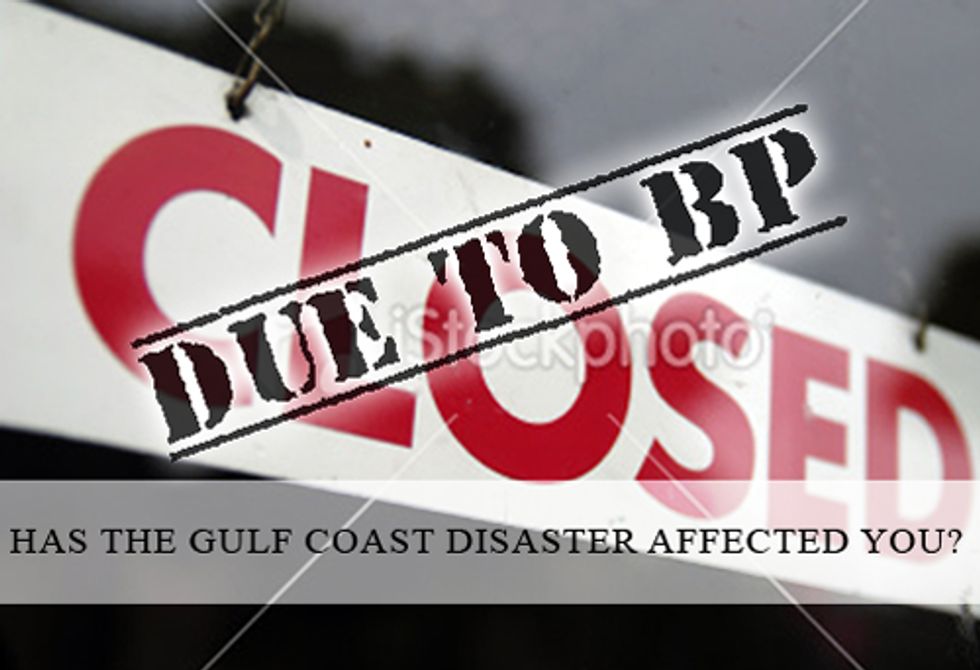 Michael Brune, Sierra Club executive director, called on President Obama Feb. 6 to take strong action in any settlement of claims under the Clean Water Act and Oil Pollution Act from BP's 2010 Gulf of Mexico oil spill to ensure comprehensive restoration and recovery of the Gulf of Mexico's ecosystem and communities, and to protect the region from future oil spill disasters. With the public largely shut out of the legal process, Brune weighed in directly in a letter to the president, requesting that specific measures be included in any settlement agreement over the Deepwater Horizon disaster.
Sierra Club summarized six main points from their Feb. 6, 2012, letter to President Obama.
Establish a Natural Resource Damages Fund in an amount assessed by the Natural Resource Trustees for comprehensive, long-term ecosystem restoration and monitoring that satisfies Natural Resource Damage Assessment (NRDA) regulations and prioritizes the public interest
Create a fund of no less than $10 billion to execute the Gulf Coast Ecosystem Restoration Task Force Early Restoration Strategy with $500 million dedicated to long-term monitoring
Establish a fund of no less than $20 billion or an amount equivalent to the Clean Water Act penalties assessment for "gross negligence" dedicated to Supplemental Environmental Projects that enhance NRDA restoration, including long-term monitoring and independent scientific studies
Include a broad re-opener provision that allows the government to re-open the settlement for at least 30 years and requires the responsible parties to reimburse the U.S. for latent, unforeseen damages
Establish and fund the operation of a Gulf of Mexico Regional Citizen's Advisory Council to ensure formal public oversight and industry accountability of offshore drilling activities in the region
Ensure that all activities executed under a settlement comply with Executive Order 12898 on Environmental Justice.
The full letter is available here.
For more information, click here.
EcoWatch Daily Newsletter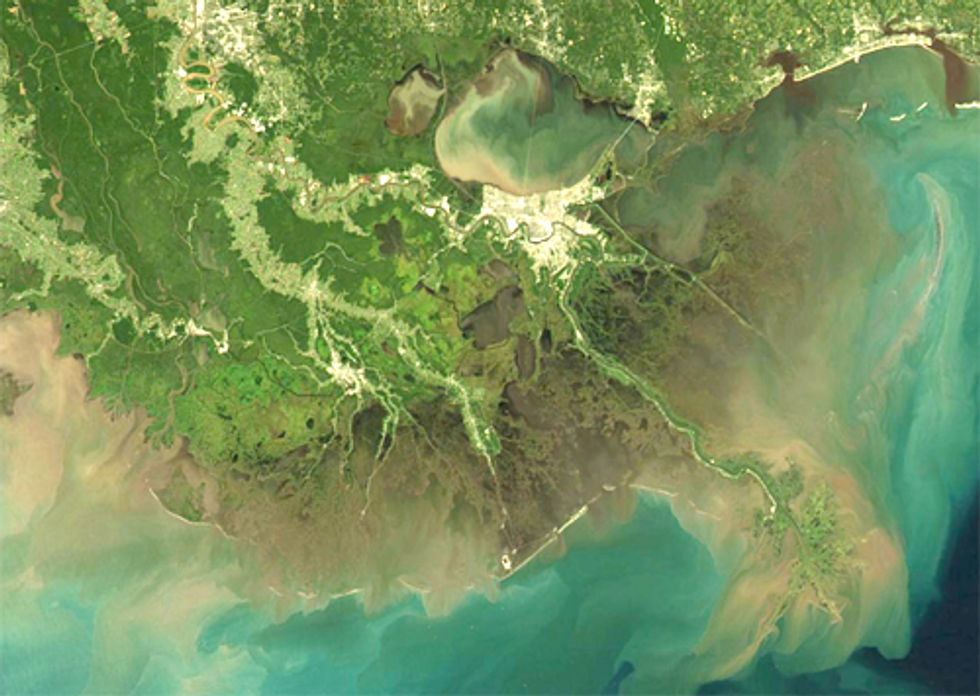 Waterkeeper Alliance and several Gulf Coast Waterkeeper organizations filed suit in Federal Court Feb. 2 against Taylor Energy Company LLC under the citizen suit provisions of the Clean Water Act and Resource Conservation Recovery Act, for ongoing violations stemming from an oil spill in the Gulf of Mexico that has continued to flow for more than seven years.
Aided by satellite imagery and research conducted by SkyTruth and aerial observation by SouthWings, the Waterkeeper Alliance and its local Waterkeeper organizations learned that the spill, located approximately 11 miles off the coast of Louisiana, started after an undersea landslide in the aftermath of Hurricane Ivan in 2004. An offshore platform and 28 wells were damaged, and since then, Taylor has yet to stop the daily flow of oil from the site. Waterkeeper estimates that hundreds of gallons of oil have leaked from the site each day for the last 7 years.
"The plaintiffs filed suit to stop the spill and lift the veil of secrecy surrounding Taylor Oil's seven-year long response and recovery operation," explained Marc Yaggi, executive director of Waterkeeper Alliance. "Neither the government nor Taylor will answer basic questions related to the spill response, citing privacy concerns." The public deserves to know how this spill happened and why it continues. Coastal communities should understand the risks involved in developing off-shore oil resources and what protections are in place to prevent damage from future spills.
"The Taylor Oil spill is emblematic of a broken system, where oil production is prioritized over concerns for human health and the environment," said Justin Bloom, eastern regional director of Waterkeeper Alliance. "Nearly two years after the BP Deepwater Horizon Spill, none of the comprehensive reforms recommended by the National Oil Spill Commission have been enacted and Congress has yet to pass a single law to better protect workers, the environment or coastal communities."
Meanwhile, President Obama, in his State of the Union, has called for a massive push to open up 38 million acres in the Gulf of Mexico to oil exploration and extraction. He also seeks to open up pristine Arctic waters to drilling. The Taylor spill is in relatively shallow and accessible waters compared to the deepwater, challenging environment where Big Oil has set its sights. Oil exploration and extraction technology has dramatically outpaced the development of safety and recovery technology and it appears that the current regulatory regime is incapable of protecting us from a runaway industry.
A report released this week by the Gulf Monitoring Consortium, a partnership between Waterkeeper Alliance, SkyTruth and SouthWings, investigates several spills in the Gulf (including the Taylor Spill) and highlights numerous deficiencies in the reporting and response process.
A copy of the report can be found by clicking here.
"Imagine an incident like the Taylor Spill in a deepwater, high-pressure environment, that could not be contained in 7 years," said Paul Orr, the Lower Mississippi Riverkeeper. "Do we really want to race to the bottom without a lifeline when it looks like Big Oil is still at the helm?"
A copy of the complaint can be found by clicking here.
Joining Waterkeeper Alliance in the lawsuit are—Atchfalaya Basinkeeper, Baton Rouge, La.; Galveston Baykeeper, Galveston, Texas; Lower Mississippi Riverkeeper, Baton Rouge, La.; Louisiana Bayoukeeper, Barataria, La.; and Louisiana Environmental Action Network, Baton Rouge, La. Plaintiffs are represented by the Tulane Environmental Law Clinic.
For more information, click here.
—————
Waterkeeper Alliance is a global environmental movement uniting more than 190 Waterkeeper organizations around the world and focusing citizen advocacy on the issues that affect our waterways, from pollution to climate change. Waterkeepers patrol more than 1.5 million square miles of rivers, streams and coastlines in the Americas, Europe, Australia, Asia and Africa.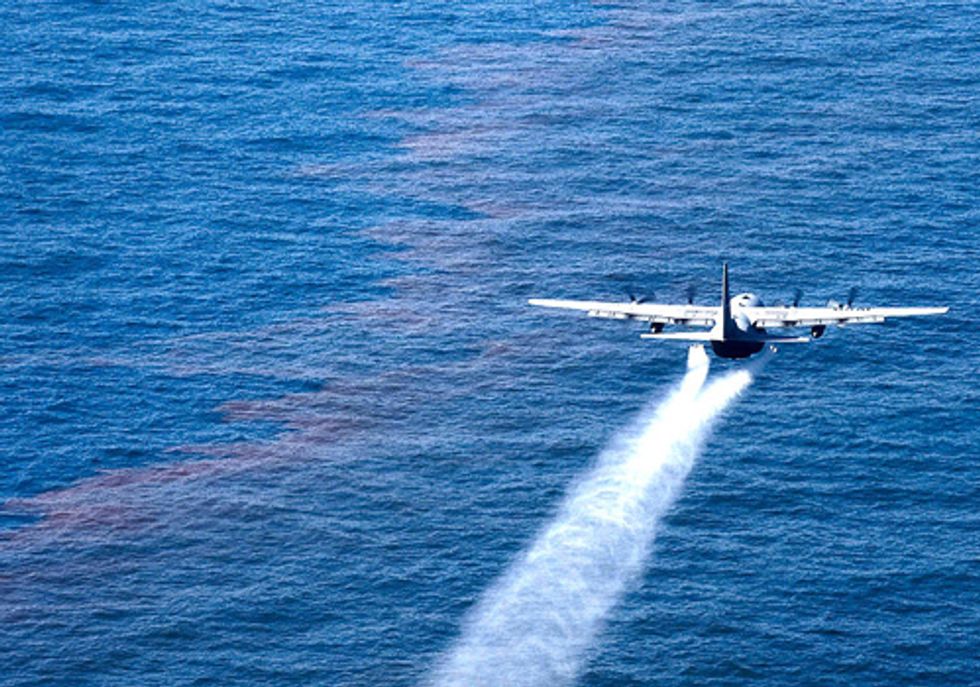 The Jan. 26 announcement by the U.S. Department of the Interior to sell leases and allow offshore oil drilling in 38 million acres in the Central Gulf of Mexico is troubling, because the regulatory oversight and safety problems that led to BP's 2010 catastrophic Gulf oil spill haven't yet been remedied.
Just last month, the National Academy of Engineering issued a report concluding that deep water drilling in the Gulf of Mexico is fraught with corner-cutting and lax regulatory oversight.
Deep water drilling in the Gulf, the report said, is "some of the most complex and most risky ventures conducted by commercial enterprises," and that the devastating BP well explosion raises "questions about the industry's overall safety preparedness, the ability to handle the complexities of the deep-water operations, and industry oversight to approve and monitor well plans and operational practices and personnel competency and training."
The engineering experts concluded that a deficient safety culture led BP to rely on blowout preventers as equipment that just "couldn't fail." Even before the well blowout, "there were numerous warnings to both industry and regulators about potential failures of existing" blowout preventers, the report says. The report points to studies in 2001, 2002, 2004, and a 1999 well blowout and fire off the Louisiana coast.
Ignoring the experts' findings, the Interior Department is now allowing more deep water drilling, which leaves communities vulnerable to another major oil spill along the Louisiana, Texas, Mississippi, Alabama and Florida coasts.
"The federal government is acting as if the BP disaster never happened," said Earthjustice attorney David Guest. "The Interior Department is supposed to be looking out for the public. Instead, they are pandering to drilling companies and putting Gulf Coast communities at risk."
The high risk involved in deep water drilling is the subject of an Earthjustice lawsuit against the federal government. The suit contends that federal regulators have conducted an irrationally optimistic risk assessment for Shell Oil Company's plan to drill for oil in deep Gulf waters near the site of BP's devastating spill. Earthjustice filed suit on behalf of the Sierra Club, the Gulf Restoration Network, and the Florida Wildlife Federation. The legal challenge in the 11th Circuit in Atlanta, Ga. now awaits oral arguments. Earthjustice's challenge points out that Shell's exploration plan anticipates the company using the same type of blowout preventer that failed at BP's Deepwater Horizon well. The federal Bureau of Ocean Energy Management, Regulation and Enforcement (BOEM) approved Shell's plan after concluding that another accidental spill is virtually impossible.
"The Shell plan should be withdrawn until BOEM completes a risk assessment that comports with the facts found by independent experts," Guest said. "The academy report proves that the government's optimistic risk assessments for deep water drilling are wrong."
For more information, click here.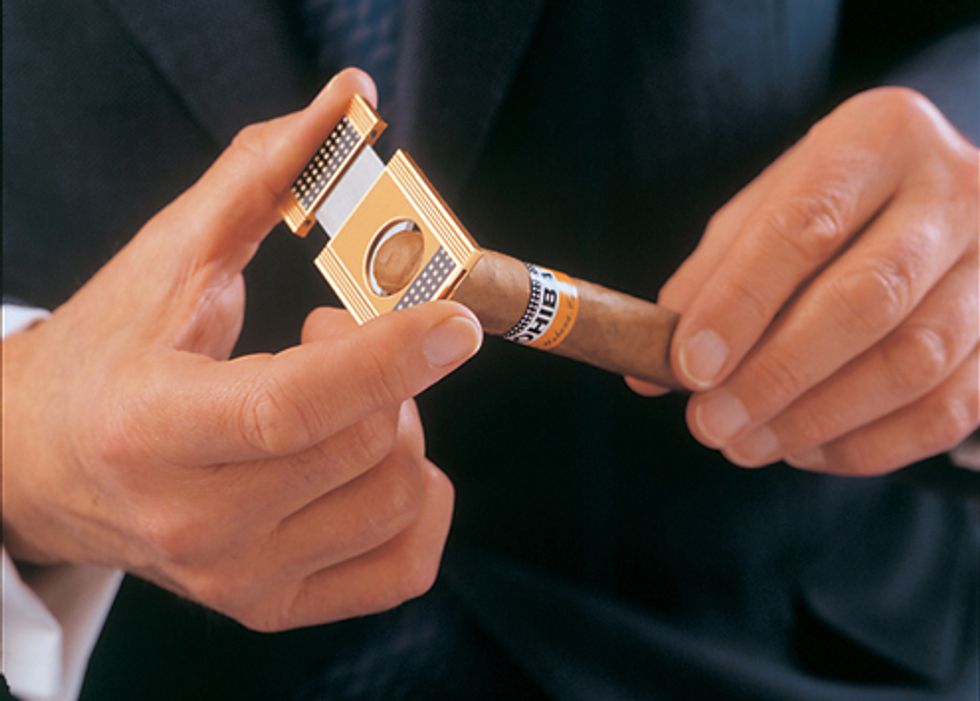 An inability to acknowledge that one has been wrong is one of the reasons this culture is killing the planet. Collectively, we cannot simply acknowledge that, as Jared Diamond has said (and many others also have made clear), agriculture was (and continues to be) the worst mistake humans have ever made. Agriculture, then civilization, then the industrial revolution, now the oil age, are some of the worst things that have ever happened to this planet. We should acknowledge these mistakes, and move to fix them.
In the spirit of modeling this proper behavior, I'd like to admit that I've been wrong (when was the last time you heard a male say that?). For at least 15 years I've been publicly arguing that this culture is functionally, inherently, systematically unjust and unsustainable, and that while legislative or technological approaches can slightly mitigate some injustices or unsustainability, these approaches will never be anywhere near sufficient.
Well, I was wrong. I now have a modest proposal for a legislative and technological solution to the injustices and unsustainability of this culture.
With one stroke of a pen and one piece of technology, all of our problems can be solved.
Maybe we should back up a little bit first. A central problem of this culture is a near-total lack of accountability on the part of perpetrators of violence, on every level from domestic violence and rape (only six percent of rapists spend even one night in jail) to government-sponsored torture and war crimes to massive crimes against the environment. A couple of not-very-funny riddles should make my point about a judicial double standard clear.
Q: What do you get when you cross a long drug habit, a quick temper and a gun?
A: Two life terms for murder, earliest release date, 2026.
Second riddle:
Q: What do you get when you cross two nation states, a large corporation, 40 tons of poison, and at least 8,000 dead human beings?
A: Retirement with full pay and benefits (Warren Anderson, CEO of Union Carbide).
Likewise, I'm not the only person who has noticed that those who are destroying the planet almost never pay any real costs themselves. For example, what happened to Tony Hayward, CEO of British Petroleum, who among others should be held accountable for the massive Deepwater Horizon oil spill? He was released from his position with a $1.6 million severance payment, as well as an annual pension of about $1 million (he also holds several million shares of BP stock). While some daring souls have boldly asked whether it might just be a teensy bit appropriate to, ahem, well, politely request an inquiry to check whether this severance package might be reduced the tiniest tad, I've not seen many public calls (though I've heard a lot of private calls) for Hayward's head to be paraded around New Orleans on a pike.
For years I've been campaigning for a fairly straightforward solution to this lack of accountability. It's a form of enforced precautionary principle. The precautionary principle suggests that if an action or policy has a suspected risk of causing harm to the public or to the environment, the burden of proof that this action is not harmful falls on those taking the action. They can't act if they can't prove no harm will come. So, for example, instead of presuming that deepwater drilling in the Gulf of Mexico is safe, and not halting drilling until there is proof of potential catastrophic harm, we should presume that this action is harmful until it has been proven to be otherwise. The same is true for the emission of greenhouse gases. We could easily provide thousands of examples of harmful actions which would be stopped by any reasonable application of the precautionary principle.
Of course a perverted form of the precautionary principle is already in place, but instead of protecting the public or the environment, it protects profits—actions that protect the real world, including human communities, must be shown to not harm corporate profits before they can be seriously considered.
Such a perverted form of the precautionary principle is of course insane.
Normally, right now, "risk" is often "assessed" and "managed" through a process called "risk assessment," whereby a corporation that's going to conduct (or more accurately perpetrate) some harmful activity writes up an often large, often unreadable document that purports to lay out the potential risks and rewards for the project. There are many problems with this process.
First, the documents are often based on absurdly false pretenses and the documents themselves are openly falsified (the Environmental Impact Statement for the Deepwater Horizon rig, for example, contained references to the potential effects of an oil spill on walruses and other arctic mammals). Second, these documents are often approved by bureaucrats or technicians who are as corrupt as their corporate equivalents (and indeed, a revolving door exists between these two seemingly oppositional entities), under duress (approve these documents or lose your job—Forest Service managers, to provide one example among far too many, who have obeyed federal laws instead of "getting out the cut" have been fired), or in cahoots (or even in bed, literally) with members of the industries they purport to oversee. But all of these problems (and more) are trivial compared to the primary problem of so-called Risk Assessment, which is that the rewards (profit) from the projects generally go to the owners and managers of the projects while the risks are foisted off on those humans and nonhumans who suffer when these processes go wrong (or often even when they go right). Gold mining companies make bank from cyanide heap leach processes, while birds and others die en masse. Union Carbide derives profits from a factory manufacturing bulk industrial chemicals (most of them toxic) in Bhopal, India, yet it is the people of Bhopal who suffer under the day-to-day operations of the factory, and die when the factory explodes. Likewise, British Petroleum gains the profits from drilling in the Gulf of Mexico, yet it is the Gulf and its human and nonhuman residents who suffer from the inevitable toxification caused by this drilling.
It's a ridiculous system that leads unavoidably to atrocity. It's like a gambling house where whenever the heads of corporations bet, if the dice roll right, they make money, and if the dice roll wrong, you die. No wonder they keep rolling the dice. No wonder we keep dying.
I suggest that if we want to maintain a livable planet, we change the calculus of risk assessment.
Here's the form of enforced precautionary principle for which I have been campaigning for more than a decade—if someone states that some policy, action, or artifact will not harm the public and/or the environment, and then puts in place this policy, action, or artifact—that is, imposes the risk of harm to the public and/or the environment—and the public and/or the environment is then harmed, that person should pay with his or her life. In other words, since the rewards are internalized, so, too, should be the risks. It's only fair.
Warren Anderson was clearly willing to risk the lives of the people who lived in Bhopal, so why should he not risk his own life as well? And if the people putting these policies, actions, or artifacts in place are telling the truth, and there really is no significant risk to the public and/or the environment, then they have nothing to fear, right? If policy-makers really believe that deepwater drilling is safe, and that drilling in ANWR won't harm caribou, and that the emission of greenhouse gases isn't heating the planet, and that dams don't harm salmon, and that you can fabricate bulk toxic chemicals without causing an increase in rates of cancer (or mass death through toxic fog when your factory explodes), then this policy would be safe for all. Their only concern would come if they are either lying or mistaken. And when you risk the lives of others, you shouldn't be cavalier about your mistakes.
This would apply not only to policy-makers and to CEOs, but all people significantly associated with the project, from engineers who design destructive artifacts and accountants who find ways to pay for them to marketers who advertise them and bureaucrats who sign off on them. Bureaucracies (of which corporations are one form) have as one of their primary functions the dispersal of accountability—I didn't do anything wrong! I was just doing my job! I was just making the trains run on time. Nevermind the trains were heading to death camps. If you're a forester for the U.S. Forest Service and you truly believe that a clearcut won't cause an increase in sediment in the stream below, you shouldn't mind risking your own life as well as those of the endangered salmon who will be extirpated when your clearcut does what we all (probably including even you) knew it would all along—cause increased sedimentation. And how's this for a novel idea—if you don't believe it, you shouldn't sign off on it. If bureaucracies disperse accountability, then if we are to survive, accountability needs to be re-gathered.
This suggestion isn't even all that radical—there exists significant legal precedent—if you and I are hired by a third party to rob a bank, and someone dies because of our actions, in many states all three of us can face the death penalty, even if you were the triggerman and all I did was drive. Further, Warren Anderson was tried in absentia in India, and sentenced to hang. The U.S., however, refused to extradite this mass murderer, whose actions are directly responsible for the deaths of at least 8,000 human beings (I'm intentionally being conservative in my estimates—estimates of the deaths run into the hundreds of thousands).
It's long been clear to me that if such policies were in place—you can put in an oil well, for example, but if it causes any environmental degradation, your life is forfeit, just as you forfeited the lives of those you killed; or you can put in a chemical factory, for another example, but if it causes rates of cancers to rise even slightly, your life is forfeit, just as you forfeited the lives of those you sickened or killed—if those who were enriching themselves as they destroy human and non-human communities had to put their own lives at risk precisely as they put the lives of others at risk, their destructive behaviors would probably stop overnight.
But maybe not. I'm sure you can see the problem with this proposal, which is that those in power clearly value money more than life, otherwise they would not be killing the planet for profit. Do they value money and power even over their own lives? I'm not going to risk the planet (and justice) on the too-good chance the answer is yes.
The question becomes, what would they value even more than money?
And here is where my modest proposal comes in, for a straightforward legislative and technological fix for so much of what ails us. And the best part of this modest proposal is that the technology is so simple—radio-controlled cigar cutters.
Let's say a corporation files for a permit to put in an oil well in the Gulf of Mexico. Let's say further that through the permitting process it is claimed that the oil well will be safe. Let's say finally that the permits are granted. My modest proposal is that legislation be enacted requiring that all males associated with the project (and members of their families) have radio-controlled cigar cutters (similar to home detention bracelets, but sharp) attached to their genitals. These cigar cutters will remain in place throughout the entire time the well (mine, clearcut, factory, etc.) is in operation, and until the site has been entirely cleaned up, returned not to a "pristine" condition but to a pristine condition, until it is shown to be true that the (inevitably destructive) activity really does have, as the Environmental Assessment (inevitably) states, "No significant impact." If the project really does have "no significant impact" then the cigar cutters are removed. If, on the other hand, oil spills, streams are polluted, biodiversity decreases, cancer rates go up, or what have you, then bzzzttt, the cigar cutters' guillotine motion is activated.
Do you think those who run BP would be so quick to cut safety corners if their genitals were at risk? Do you think federal bureaucrats would be so quick to sign off on profitable yet destructive projects if their genitals were at risk? Do you think their seventeen-year-old sons would put pressure on their fathers to do the right thing if their genitals were at risk?
Would they rather be men who tell the truth, or men without genitals who do not tell the truth? Instead of a system that forces men to have balls in order to do the right thing, the system should remove the balls of those who don't. It's like the cliché goes—Use 'em or lose 'em.
The simple piece of legislation and technology I'm modestly proposing would stop nearly all destructive activities immediately.
One could argue that it would be onerous for these men to wear cigar cutters for the entire length of the project. But the cigar cutters (which are set to activate on attempted removal) could be made to be small, and in any case those associated with endangering the public and/or the environment should be reminded at even their most intimate moments of the effects of their projects on the larger world. And do you think that mountains want mines on them? Do you think impoverished neighborhoods want chemical refineries in them? Nonhuman and human victims of these projects must live with these projects daily—so, too, should the perpetrators of these projects.
And I see no reason to limit the use of these cigar cutters to CEOs, managers, engineers, bureaucrats, and so on. I think also that politicians should be required to wear them, and when they do not make good on their campaign promises, bzzzttt, the guillotine is activated. Woodrow Wilson promised to keep the U.S. out of World War I. He lied. Ronald Reagan promised to balance the budget. He lied. Barack Obama promised to close Guantanamo. He lied. Bzzzttt. This would immediately change the character of political discourse in this country.
Similarly, James Inhofe says that global warming isn't happening. He has done more than almost any other politician to oppose any actions that might slow this disaster. Fine. He's allowed to have his opinion. But let's see if he really believes it. If he's in power, and he really doesn't believe that global warming is happening, it should be mandated that he have a radio-controlled cigar cutter attached to his genitals, and one to the genitals of all male members of his extended family. If the average global temperature for the years 2010 through 2015 is lower than the average global temperature for the years 1901 through 1999, the cutters are removed and he can continue to oppose attempts to stop global warming. If the average is higher, bzzzttt, guillotine action. We would find out immediately whether James Inhofe really believes what he says. Let him put his genitals where his mouth is.
I see two problems with my modest proposal. The first is—how do we know the cigar cutters wouldn't misfire, and guillotine the genitals of a few innocent CEOs? That's a difficult one. These accidents would of course be regrettable, but as Madame Albright said about killing a half million Iraqi children to further misguided and immoral U.S. foreign policy, that's a price I guess we'd have to be willing to pay. And the U.S. government has already even given us a name for it—collateral damage. Further, when have a few accidents ever stopped those in power? They have spent far too long saying "Oopsie" when they destroy the lives of others. It would be instructive to see how their decision-making processes change when certain decisions cause them to live with the proverbial cigar cutter of Damocles hanging over their, er, heads.
Another problem is that I'm not sure what to do about female CEOs. I don't want to suggest female genital mutilation—within patriarchal culture far too many women already have their genitals mutilated, and none of these women have even toxified the Gulf of Mexico. In fact, they are victims of the same patriarchy that is killing the planet. But I don't think that not including women in the cigar cutter plan is a big problem, for a couple of reasons. The first is that most of the people who run governments and large corporations are males. This leads to the second reason I'm not too stressed about it—let's just ignore the problem for now and later on figure out how to deal with the few destructive females in positions of authority. Why worry about that now? Since when have those in power waited till all the kinks were worked out and externalities eliminated before they put in place policies and technologies (like, say, drilling for oil, or for that matter burning it)? I see no reason that we have to get all our dicks—I mean, ducks—in a row before we start this process. As throughout this modest proposal, I'm doing nothing more than suggesting that those in power apply the same standard to themselves as they do to everyone else.
I'm calling on everyone reading this to come together to sign the petition on the website www.cigarcuttersforsustainabilityandjustice.org, and also send letters to your representatives, senators, and President Obama politely requesting they do the right thing and pass and sign legislation mandating radio-controlled cigar cutters be placed on the genitals of all those who put the public and/or the environment at risk.
To learn more about Derrick Jensen and his work, visit his website by clicking here.