This website uses cookies to ensure you get the best experience while browsing it. By clicking 'Got It' you're accepting these terms.


The best of EcoWatch, right in your inbox. Sign up for our email newsletter!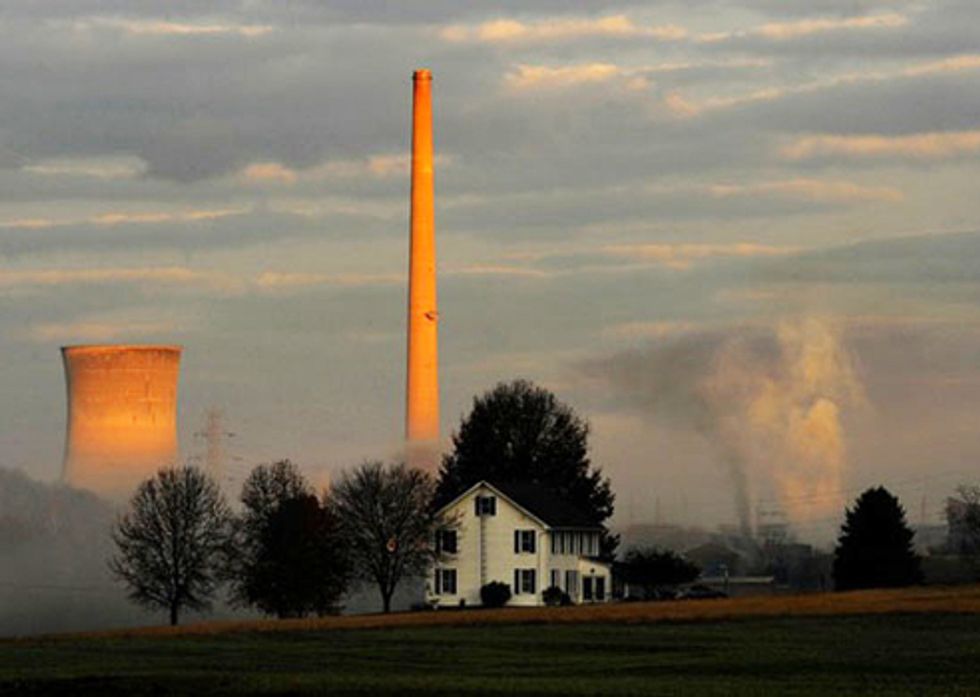 By Daniel J. Weiss, Jackie Weidman, Rebecca Leber
On Monday, Feb. 6, 16 states and numerous power companies that oppose new pollution-reduction rules must file their petitions with the U.S. Court of Appeals in Washington, D.C. In response to their initial suit, the court granted a motion to temporarily "stay," or halt, the implementation of the Cross-State Air Pollution Rule, or smog pollution rule, which the U.S. Environmental Protection Agency (EPA) promulgated last summer. These "good neighbor" pollution-reduction standards will require power plants to slash their sulfur dioxide and nitrogen oxide pollution. These substances are the key ingredients in acid rain and smog, and they can travel hundreds of miles and contaminate other states.
Once implemented the rule will annually save thousands of lives and prevent thousands of illnesses. Not surprisingly, the 16 states that sued EPA to block these rules include 7 of the 10 highest-polluting states in the country. And their governors and attorneys general, who decide whether to file a lawsuit to stop these safeguards, received a combined $5 million in campaign contributions from big utilities and coal companies that benefit from higher-pollution levels.
This column reviews the rule and its benefits as well as the efforts of utilities and coal companies to block it so they can avoid or postpone investments in cleanup technology. EPA analysis demonstrates that the law's benefits to public health and the environment are much greater than its costs. These governors and attorneys general should support EPA's efforts to protect the residents of their states and people downwind from premature death, asthma attacks, and other respiratory ailments instead of bending to the will of dirty-money donors.
These safeguards protect neighboring states
The EPA's new rules will address a major public-health threat, annually curbing millions of pounds of air pollution from power plants that travel downwind and across the country. An interactive EPA map shows that pollution doesn't stop at state borders, which is why the agency is acting to reduce air pollution that drifts across state lines.
EPA's map helps viewers connect the dots. When the cursor is placed over Michigan, for example, one can see that emissions from six different states travel into the state, causing air-pollution readings above the national threshold level for public-health standards. The map also shows that pollution from Michigan travels all the way to Virginia, diminishing the latter's air quality.
The EPA estimates these rules with produce significant air-quality benefits. By 2014 the rules will reduce sulfur dioxide emissions by 73 percent from 2005 levels. Nitrogen oxide emissions will drop by 54 percent.
This improvement in air quality will result in $120 billion to $280 billion in annual benefits, including preventing up to 34,000 premature deaths and avoiding 858,000 other health problems annually that are linked to this pollution, as outlined in the table below.
When final safeguards were first announced in July 2011, EPA Administrator Lisa Jackson commented on how the law helps Americans:
No community should have to bear the burden of another community's polluters, or be powerless to prevent air pollution that leads to asthma, heart attacks and other harmful illnesses. These Clean Air Act safeguards will help protect the health of millions of Americans and save lives by preventing smog and soot pollution from traveling hundreds of miles and contaminating the air they breathe.
Many utilities have already begun to invest in pollution-control technologies, such as scrubbers, to comply with the Clean Air Interstate Rules (CAIR) from 2005. It was struck down by federal court in 2008, so EPA revamped the measures that became the cross-state rules. These CAIR investments were an estimated $1.6 billion per year.
Compliance with the cross-state rules will cost $800 million annually beginning in 2014. Meanwhile, they will generate $120 billion to $280 billion in annual health benefits. According to EPA data the benefits from the improved rule are estimated to outweigh the costs by a ratio of at least 50-to-1, and as much as 115-to-1.
The aforementioned economic benefits are also a very conservative estimate because they do not include qualified estimates of other benefits from pollution reductions. For instance, lower pollution levels will increase agriculture crop and commercial forest yields, improve visibility in state and national parks, and increase protection from acid rain for sensitive ecosystems including Adirondack lakes, Appalachian streams, and coastal waters.
Stay means delay of health protection
The stay of the Cross-State Air Pollution Rule will last until at least April 13 when the states' cases against the rule will be heard, but it could continue much longer. This setback unfortunately hinders vital reductions in air pollution from power plants, prolonging poor air quality for 240 million Americans in 27 eastern states.
A long list of plaintiffs sought this timeout on health protection, including 16 states—Alabama, Florida, Georgia, Indiana, Kansas, Kentucky, Louisiana, Michigan, Mississippi, Nebraska, Ohio, Oklahoma, South Carolina, Texas, Virginia, and Wisconsin. Another 12 states affected by the rule are not trying to stop it. It's no coincidence that the suing states are responsible for more than 90 percent of the nation's total sulfur dioxide and nitrogen oxide air pollution from power plants, which the law aims to reduce.
Big-polluting states are harping on costs associated with pollution-control technology rather than acknowledging the much greater economic benefits from public health that their own residents will enjoy as a result of the EPA rule. Smog and ozone pollution in the suing states—and the 12 other states that will be regulated by the EPA rule—are polluting communities hundreds of miles away as well as directly fouling their own backyards.
Not all 28 affected states oppose this rule, however. Three of the polluting states—Illinois, New York, and North Carolina—joined EPA in support of these safeguards. These three states emit more than a billion pounds of sulfur dioxide and nitrogen oxide into the atmosphere each year, compared to the 8 billion pounds shot into the skies by the recalcitrant states.
These three states, along with the additional nine states uninvolved in the litigation, are not undermining these new health safeguards. Instead, they plan to take responsibility for the pollution imposed on their residents and neighboring states.
Roughly half of the people in the U.S. live in counties that have unhealthful levels of ozone-smog pollution. Based on American Lung Association rankings, 11 of the metropolitan areas with the highest particle pollution, and 12 of the metropolitan areas with the highest ozone-pollution levels reside in suing states.
Texas—the number one state for ozone pollution—had one of the worst air-quality years in its history for 2011, as high levels of pollution combined with record summer heat. Many of the state's major metropolitan areas—including Dallas-Fort Worth, San Antonio, Austin, and even the small city of Waco—exceeded federal limits on ozone pollution last year, inflicting hazards to respiratory health on those who live there.
The Washington-Baltimore metropolitan area is ranked 14th for high levels of ozone pollution and the area houses 7.5 million people. These people, along with 50 percent of the country, live in areas where the air can be dirty enough to send people to the emergency room, and even to kill.
Dirty-money donors demand delays
Many of the utilities and coal companies responsible for this deadly air pollution oppose the cross-state rules because they make more money with uncontrolled pollution than by investing funds in cleanup equipment and practices.
These companies therefore donate campaign contributions to the governors and attorneys general in these states who can decide whether to file a lawsuit to stop these safeguards. A review of donations records by the Center for American Progress Action Fund found that the governors and attorneys general in these 16 plaintiff states received almost $5 million in campaign contributions from these companies during campaigns for their current office. (see table) See attached spreadsheet for CAPAF analysis of state breakdown by government officials.
As the chart shows, high campaign contributions occur in litigating states with high pollution. The top three ozone-polluting states—Indiana, Ohio, and Texas—also had governors and attorneys general with three of the four highest campaign contributions from utilities and coal companies, racking up a little over $3 million. There's little doubt that the leaders in these states support dismantling EPA regulations as money pours in from polluters each election season.
But instead of echoing their dirty donors in opposition to these vital health safeguards, these governors and attorneys general should support EPA's efforts to protect the residents of their states and others from premature death, asthma attacks, and other respiratory ailments.
Pollution safeguards enjoy wide support
Voters from both political parties and in all regions of the country are singing a different tune than these states. They support the EPA's regulatory authority to determine air-pollution standards, a poll from October 2011 reveals.
Ceres and the University of Massachusetts conducted a bipartisan poll to gauge voters' feelings nationwide about EPA's cross-state air-pollution and mercury-toxics rules. Two-thirds of the respondents (67 percent) oppose delayed implementation of the air-pollution rules and trust EPA, not politicians, to get the job done. This includes support from 62 percent of Republicans and 79 percent of independents surveyed.
States need to stand up to dirty utilities and protect public health
Every month of delay in the implementation of the cross-state good neighbor air-pollution rules will allow 2,000 more unnecessary deaths. The judicial stay and lawsuit also prolongs uncertainty about the final rules (login required), which makes it harder and more expensive for power plants to comply with them. The sooner states' legal challenges to these rules are settled, the sooner power plants can invest in pollution control and clean up the air.
States should emerge as leaders in this fight, choosing public health through improved air quality instead of succumbing to the influence from big utility and coal campaign cash. Americans certainly agree.
For more information, click here.
A new report by the American Council for an Energy-Efficient Economy (ACEEE) reveals how energy efficiency can be used by states, policymakers, and utilities developing compliance strategies to meet the goals of federal air regulations. As mandated under the Clean Air Act, a suite of upcoming air regulations will impose limits on the emissions of multiple air pollutants. The report, entitled Energy Efficiency: The Slip Switch to a New Track Toward Compliance with Federal Air Regulations, maps opportunities in these new regulations where energy efficiency can be used as a compliance tool.
"Although energy efficiency is our cheapest, cleanest, and quickest energy resource, it has often been ignored as a strategy for compliance with air regulations. But now the political, economic, and regulatory environments have aligned. We are on the threshold of a unique opportunity, a tipping point for energy efficiency," said Sara Hayes, ACEEE senior policy analyst and lead author of the report.
"We selected major opportunities where energy efficiency can have a big impact. We unearthed a collection of good stories about what has already been tried and we found that there are some very promising opportunities. Energy efficiency can play a major role in regulations like the Cross-State Air Pollution Rule (CSAPR), the National Ambient Air Quality Standards (NAAQS), and multiple federal permitting rules," said Rachel Young, research analyst at ACEEE and coauthor of the report.
This report is the second in the Path to Compliance series by ACEEE that outlines a track for the U.S. to transition to a cleaner, more reliable energy future. The first paper in this series, Avoiding a Train Wreck: Replacing Old Coal Plants with Energy Efficiency, explains that energy efficiency is a low-cost approach to reducing air pollution. The analysis shows that energy efficiency can be deployed much more quickly than a new power plant can be constructed and explains how energy efficiency is America's greatest untapped energy resource with massive potential.
"In our current economic climate, states and utilities need a cost-effective solution to reducing pollution, complying with EPA regulations, and maintaining reliable electricity for customers. The recommendations in this report will help to reduce emissions at the lowest cost," said Steven Nadel, executive director of ACEEE.
To download the report, click here.
For more information, click here.
EcoWatch Daily Newsletter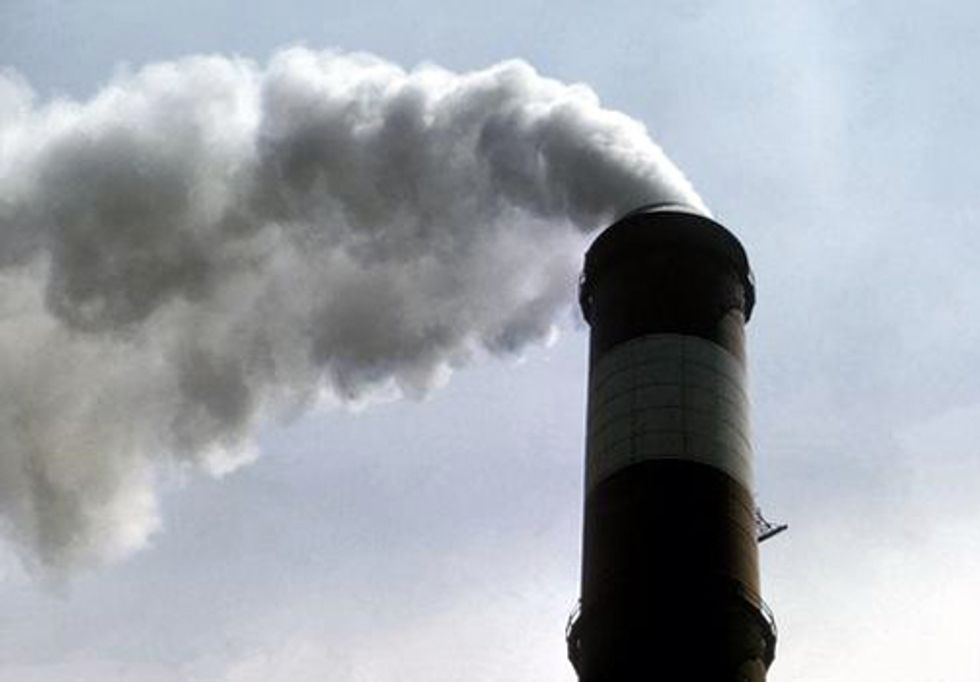 A three-judge panel of the U.S. Appeals Court in Washington ruled on Dec. 30 that the U.S. Environmental Protection Agency (EPA) must delay implementation of pending regulations aimed at limiting harmful power plant pollution that crosses state lines. The cross-state air pollution rule would have put new limits on sulfur dioxide (SO2) and nitrogen oxide (NOx) emissions from power plant smokestacks in 27 Eastern states starting Jan. 1.
In the first two years, the U.S. EPA estimates that the regulation and some other steps would have slashed sulfur dioxide emissions by 73 percent from 2005 levels, and nitrogen oxides will be cut by more than half.
Sulfur dioxide and nitrogen oxide pollution from power plant smokestacks can be carried long distances by the wind. As they drift, the pollutants react with other substances in the atmosphere to form smog and soot, which have been linked to various illnesses, including asthma, and have prevented many states and cities from complying with health-based air standards set by federal law.
More than a dozen electric power companies, municipal power plant operators and states had petitioned the court to halt the rules until litigation plays out, arguing the rules will harm the economy and threaten the reliability of the power grid.
The decision deals a blow to environmental groups and the Obama U.S. EPA, which announced the cross-state air pollution rule in July.
"Today's judicial decision temporarily halts implementation of life-saving clean air protections for 240 million Americans pending full review of the facts and the law," Vickie Patton, general counsel for the Environmental Defense Fund, said in a statement.
"The pollution reductions at stake are some of the single most important clean air protections for children, families and communities across the Eastern half of the U.S."
The U.S. EPA has said that the regulations will prevent 34,000 premature deaths, 15,000 heart attacks and 400,000 cases of asthma starting in 2014, which would amount to $280 billion a year in health benefits.
The court is asking that oral arguments take place by April 2012.
Stay tuned to EcoWatch.org for follow-up on this issue.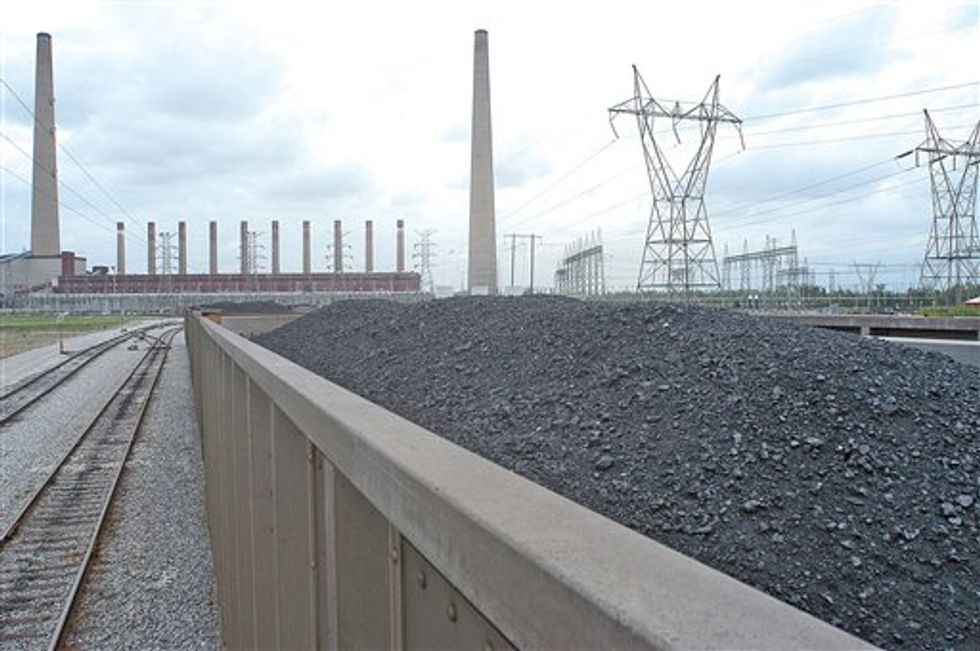 By Mary Anne Hitt, director of the Sierra Club Beyond Coal Campaign
Why should you care about the Cross State Air Pollution Rule? Because it could save your life, or the life of someone you love. Congress is continuing its attacks on clean air this week, and the latest target in their crosshairs is the life-saving Cross State Air Pollution Rule.
This clean air safeguard would require 27 states in the eastern half of the U.S. to improve air quality by addressing dangerous pollution from coal-fired power plants that crosses state lines. It's an update of a system that has been in place in the eastern U.S. for decades and has successfully—and cost-effectively—cleaned up some of our worst sources of air pollution.
Unfortunately, some dirty coal plants have still not cleaned up, which is why these new protections are critical for improving our health. Coal utilities have known this update was coming for years, and they have had plenty of time to prepare.
Now Sen. Rand Paul is hoping to void this public health protection through a Congressional Review Act resolution (S.J. Res. 27), a fancy piece of Congressional maneuvering that would stop these much-needed, common-sense protections in their tracks. It's likely to come up for a vote Nov. 10.
The Cross State safeguard is estimated to provide $120 to $280 billion in annual benefits for the U.S., and is forecast to prevent up to 34,000 premature deaths, 15,000 nonfatal heart attacks and 400,000 cases of aggravated asthma every year.
We don't have to choose between public health and jobs. That's a false choice, as the White House pointed out Nov. 8 in their blog about this emerging threat.
The excuses of the Cross State Air Pollution Rule opponents are nothing more than thinly-veiled attempts to hide their intentions of sacrificing public and environmental health in the name of enriching and protecting generous corporate polluters. Thankfully, President Barack Obama has said he will veto this measure if it reaches his desk. (PDF)
Sen. Paul's resolution would pick winners and losers among utility companies—those that have spent money to clean up pollution while this protection was in the making would lose out, while those that disregarded forthcoming laws and kept polluting would win.
Sen. Paul's resolution would be disastrous for our health, our air and the economy. The Cross State Air Pollution Rule is a much needed, long-overdue safeguard and any attempt to block or delay implementation should be opposed.
Congress needs to get out of the way and let the U.S. Environmental Protection Agency (EPA) do its job. This week EPA also sent its planned mercury and carbon pollution safeguards to the Office of Management and Budget for final approval.
The EPA and Administrator Lisa Jackson are trying to protect our health and the environment. Americans want clean air and water. These new protections will save money and save lives. So why does Congress keep trying to block public health safeguards?
Contact your senator and tell her/him to defend the Cross State Air Pollution Rule.
For more information, click here.