This website uses cookies to ensure you get the best experience while browsing it. By clicking 'Got It' you're accepting these terms.


The best of EcoWatch, right in your inbox. Sign up for our email newsletter!
Update, Jan. 25, this post includes new reporting:
Since the Jan. 8 judgement, new reports have called Monsanto's "patent victory"—and the media's reporting of it—into doubt.
Wine makers in West Texas are reeling from herbicide drift injuries on their grapevines, an emerging threat to the state's $13 billion a year industry, NPR's Morning Edition reported Tuesday.
The damage likely originates from use of Monsanto's dicamba and Dow's 2,4-D formulations on nearby cotton fields. The companies sell cotton seeds that are genetically modified to withstand applications of the weedkillers. If farmers use the products improperly, the highly volatile chemicals can get picked up by the wind and land on off-target crops. When exposed to the herbicides, the leaves on non-target plants are often left cupped and distorted.
EcoWatch Daily Newsletter
Adidas has shoes made of ocean plastic. Nike has ones made of recycled leather. Now, Reebok has its first plant-based athletic shoe.
The "NPC U.K. Cotton + Corn" sneaker, which debuted Tuesday, has a top made from 100 percent organic cotton, a sole made from a corn-based rubber substitute and an insole made from castor bean oil. No dyes were used for the chalk-colored kicks and they'll also come in 100 percent recycled packaging.
Elise Lockwood
If you wear bras, chances are you haven't thought too much about their environmental impact. But bras can be made from a variety of unsustainable materials, from water-intensive cotton, to spandex, to petroleum-based polyurethane foam for padding. So once they're tossed, these synthetic fabrics will sit in landfills and take forever to disappear.
It's no wonder Australian lingerie designer Stephanie Devine launched The Very Good Bra, the world's first zero-waste bra.
Bt cotton. Abhishek Srivastava / Flickr / CC BY 2.0
In an another legal blow to Monsanto, India's Supreme Court on Monday refused to stay the Delhi High Court's ruling that the seed giant cannot claim patents for Bollgard and Bollgard II, its genetically modified cotton seeds, in the country.
Monsanto's chief technology officer Robert Fraley, who just announced that he and other top executives are stepping down from the company after Bayer AG's multi-billion dollar takeover closes, lamented the news.
Cotton crop in Barnala, India. Ashwani Verma / Flickr
Could Monsanto's six-decade presence in India be coming to a halt?
On Wednesday, the Delhi High Court ruled that the biotech giant cannot claim patents for Bollgard and Bollgard II, its genetically modified cotton seeds, in the country.
By Valerie Vande Panne
Do you know where your clothes came from?
No, not the store, the label or the brand. Or China, India or Vietnam.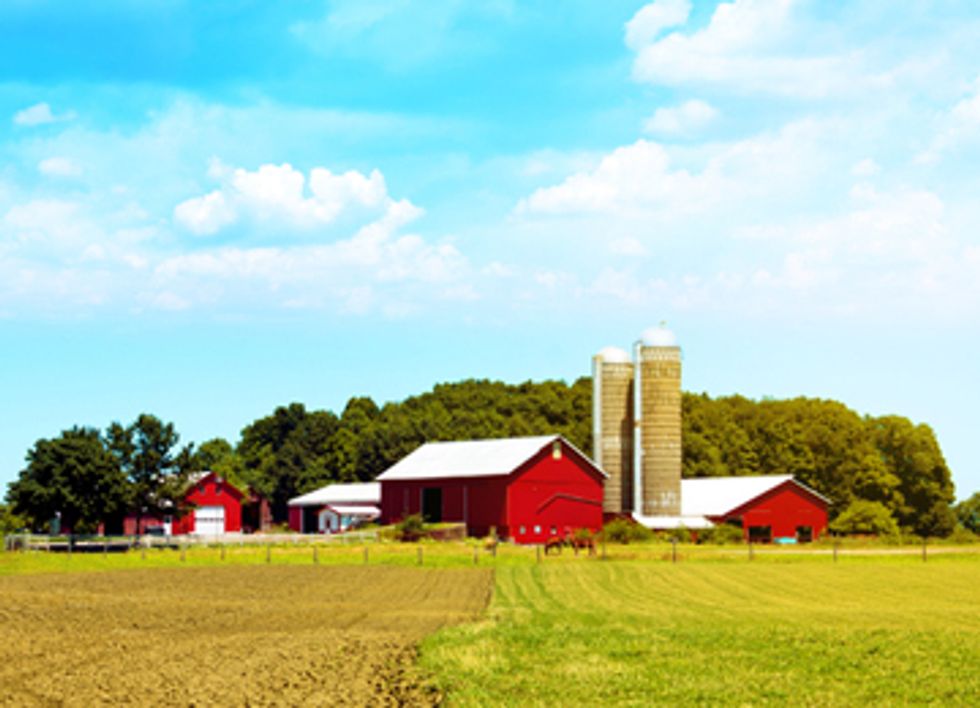 Photo courtesy of Shutterstock
The budget-busting farm bill headed to the House floor next week is bad news for taxpayers. Here's why this bill, officially H.R. 1947, shouldn't pass. 
This bill would:
Send crop insurance subsidies soaring to nearly $100 billion over the next decade. Right now, the U.S. Department of Agriculture (USDA) covers, on average, two-thirds of a farmer's premium. The bill proposes to increase revenue guarantees to 90 percent of a farm's income, provide 80 percent of a cotton farmer's premium subsidy and create a new peanut insurance program tied to the price of peanuts in Rotterdam.
Fail to limit insurance subsidies so the largest farm businesses would continue to collect the lion's share. Under current law, some farmers reap more than $1 million in premium support, and roughly 10,000 farmers receive more than $100,000 in premium support. While the top one percent of farmers annually receives, on average, more than $200,000, the bottom 80 percent collects just $5,000.
Increases price guarantees so close to market prices that even a small decline in crop prices would trigger billions of dollars in government spending, erasing any savings from eliminating long-discredited "direct payments" for corn, soybeans, wheat and rice. This so-called "price loss" program would boost already sky-high price guarantees for cotton and peanuts by 30 and 80 percent, respectively. The bill would even create a new price guarantee for sushi rice.
Extend direct payments for cotton farmers for two more years at a cost of nearly $1 billion. Direct payments would continue to be paid to cotton farmers regardless of need—or even whether a farmer harvested a crop. Other farmers would have to limp by unlimited insurance subsidies and eye-popping price guarantees.
Conceal names of subsidy recipients, among them, members of Congress. Recipients of direct payments, conservation payments and other farm programs are made public but the House Agriculture Committee has refused to divulge the identities of those who receive crop insurance subsidies that now comprise two-thirds of the farm safety net.
Weaken the conservation compact. Since 1985, farmers have agreed to adopt basic environmental protections in exchange for nearly $300 billion in farm subsidies. But, unlike the Senate farm bill, H.R. 1947 would not require that farmers receiving generous insurance premium subsidies protect wetlands or reduce soil erosion.
Reasonable reforms would provide farmers a robust safety net but at far less cost to the taxpayer than H.R. 1947. A bipartisan group of House members hopes to improve the bill via amendments to limit crop insurance subsidies to $50,000 per farmer, subject crop insurance subsidies to means testing, end windfall profits and require USDA to disclose the names of subsidy recipients. When combined with other reforms, these amendments could save the taxpayers more than enough to spare conservation and nutrition programs from proposed cuts and meet deficit reduction targets.
Visit EcoWatch's FOOD and FARM BILL pages for more related news on this topic.