This website uses cookies to ensure you get the best experience while browsing it. By clicking 'Got It' you're accepting these terms.


The best of EcoWatch, right in your inbox. Sign up for our email newsletter!
Adidas has shoes made of ocean plastic. Nike has ones made of recycled leather. Now, Reebok has its first plant-based athletic shoe.
The "NPC U.K. Cotton + Corn" sneaker, which debuted Tuesday, has a top made from 100 percent organic cotton, a sole made from a corn-based rubber substitute and an insole made from castor bean oil. No dyes were used for the chalk-colored kicks and they'll also come in 100 percent recycled packaging.
A unique new study published in December 2016 in the scientific journal Nature has used molecular profiles to reveal major differences in composition between a GMO corn and its non-GMO parent. These findings question industry and regulatory position of "substantial equivalence" and have serious safety implications.
The peer-reviewed study led by Dr. Michael Antoniou at King's College London describes the effects of the process of genetic engineering on the composition of a genetically modified Roundup-resistant GMO corn variety, NK603.
"Our study clearly shows that the GM transformation process results in profound compositional differences in NK603, demonstrating that this GMO corn is not substantially equivalent to its non-GMO counterpart," Dr. Antoniou said. "The marked increase in putrescine and especially cadaverine is a concern since these substances are potentially toxic, being reported as enhancers of the effects of histamine, thus heightening allergic reactions and both have been implicated in the formation of carcinogenic nitrosamines with nitrite in meat products. Our results call for a more thorough evaluation of the safety of NK603 corn consumption on a long-term basis."
In-depth analysis of types of proteins ("proteomics") and small biochemical molecules ("metabolomics") revealed major compositional differences between NK603 and its non-GMO parent. The results obtained show not only disturbances in energy utilisation and oxidative stress (damage to cells and tissues by reactive oxygen), but worryingly large increases in certain substances (polyamines).
Polyamines found to be present in increased amounts in GMO NK603 corn include putrescine and cadaverine, which can produce various toxic effects. For example, they enhance the effects of histamine, thus heightening allergic reactions and both have been implicated in the formation of carcinogenic substances called nitrosamines.
Overall, the findings of this study disprove industry and regulatory agency claims that NK603 is "substantially equivalent" to its non-GMO counterpart and suggest that a more thorough evaluation of the safety of consuming products derived from this GMO corn on a long term basis should be undertaken.
Background to Study
1. The establishment of compositional "substantial equivalence" is a key starting point requested by regulatory agencies for assessing the safety of a GMO crop and food. If analysis for nutrients and known toxins shows that the composition of a GMO crop is found to be in a similar range to that present in a corresponding, genetically similar non-GMO variety (often the non-GMO parent), then it is deemed to be "substantially equivalent" and to require little, if any, further safety testing, especially in the U.S.
2. Genetically modified (GM) corn NK603, engineered to survive being sprayed with glyphosate based weedkillers such as Roundup, was assessed as "substantially equivalent" to its non-GM parent corn variety, based on a nutrient composition analysis of both crops. It was subsequently granted market approval.
3. However, the nutrient compositional analysis is relatively crude and may miss subtle yet important differences between the GMO and non-GMO food, which could have health consequences for the consumer. For example, the compositional analysis includes measurement of total protein content, yet this is less important than the profile of different types of proteins. In other words, the message is in the detail, yet this detail is currently lacking in regulatory analysis investigating the substantial equivalence of a product.
4. This gap in compositional information for the Roundup-tolerant NK603 corn was addressed in this study by analyzing this GMO with the nearest non-GMO corn variety as a control. The two crops were grown under similar conditions, in the same location and season, spaced at a sufficient distance to avoid cross-contamination. One field of NK603 was sprayed once with Roundup, whilst another field of NK603 was not treated with Roundup. Samples were produced in two cultivation cycles over two growing seasons. Thus all precautions were taken to minimize environmental factors that could influence the composition of the crops. The result is a comparative analysis that specifically highlights the effect of the genetic modification (GM) transformation process.
5. Rats fed this GMO corn over 2 years presented signs of a higher incidence of liver and kidney damage (Séralini et al., Environmental Sciences Europe, 26:14) compared with controls.
Analytical Methods Used
Analytical methods collectively known as "omics" technologies can be used to obtain an in-depth, molecular composition profile of a biological system/substance. These technologies include transcriptomics (gene function profile), proteomics(protein type profile) and metabolomics (small biochemical metabolite profile). Unlike gross nutrient analysis, omics technologies provide highly detailed molecular composition and biological functional information with a very high degree of predictability of health or disease status.
In this study Dr Antoniou and colleagues have undertaken proteomics (protein profiling) and metabolomics (small biochemical profiling) analyses, comparing NK603 with its non-GMO counterpart in order to deepen the understanding of the effects of the GM transformation process used to generate this variety of GMO corn. In addition, NK603 cultivated either with or without being sprayed with Roundup was also investigated in order to determine the effects, if any, of this weedkiller on the biochemistry and hence composition of this GMO corn.
This broad range of analysis is designed to ascertain more deeply and precisely whether NK603 is truly "substantially equivalent" to its corresponding non-GMO variety and whether this raises any health concerns.
Findings
1. A total of 117 proteins and 91 small molecule biochemicals (metabolites) were found to be statistically significantly altered in NK603 corn by the GM transformation process.
2. The GM transformation process was the major contributor to variation in the protein and metabolite profiles, rather than environmental factors such as the spraying of the Roundup weedkiller or the growing season.
3. Alteration in the protein profile revealed by the proteomics analysis was reflective of an imbalance in energy utilization and oxidative stress (damage to cells and tissues by reactive oxygen).
4. Small molecule biochemical profile differences revealed by metabolomics mostly consisted of an increase in a class of compounds known as polyamines; the levels of potentially toxic putrescine and especially cadaverine were markedly increased in the GM NK603 corn.
Conclusions
1. GM NK603 corn and its corresponding non-GMO corn variety are not substantially equivalent.
2. The GM transformation process caused alterations in both protein and metabolite composition profiles in NK603 corn.
3. The non-substantial equivalence of NK603 corn with the corresponding non-GMO corn, and the increases in potential toxic compounds (polyamines; putrescine, cadaverine) in NK603 corn, indicate that a more thorough investigation of the safety of consuming products derived from this GMO food is warranted.
Relevance to Health
The GM transformation process causes a general disturbance in the GMO plant. Whether the increased levels of cadaverine and putrescine found in the NK603 corn samples can account for the signs of potential negative health effects in rats fed on this corn needs to be further analysed in long-term feeding studies on laboratory animals, using methods that specifically and more accurately quantify the amounts of these polyamines and their effects.
State-of-the-art molecular profiling "omics" methods could be used to deepen our understanding of the differences between GM plants and their non-GMO counterparts. This would enable scientists to improve the pre-commercial safety testing of GM plants by highlighting the presence of increased levels of known toxins (for example, certain polyamines found at increased levels in this study) or novel toxins and potentially allergenic substances.
EcoWatch Daily Newsletter
It's not often that a conversation inspires an idea leading to a project that improves people's lives and potentially transforms an industry. But that's what happened to Jorge Gaviria, founder of Masienda.
While serving as a host and translator at the G9 Chefs Summit at Blue Hill at Stone Barns in Pocantico Hills, New York in 2013, Gaviria heard chefs discuss responsibly sourced ingredients.
Masienda / Facebook
This inspired him to travel to Mexico and learn about the country's rare heirloom corn varieties. He got the idea to work with smallholder farmers there to buy their corn, import it to the U.S. and supply restaurants, which would make delicious tortillas using the corn.

In 2014, Gaviria founded Masienda, which is a combination of the words "masa" or corn flour and "tienda" or store, to accomplish his goal.
Jorge Gaviria, founder and CEO of MasiendaMasienda
Sourced Landrace Non-GMO Corn Varieties

"I gained an appreciation for the storied history of corn," Gaviria said. "The more I learned the more I wanted to create opportunities for farmers and to connect chefs to them."
Mexico, particularly the southern state of Oaxaca, is known as the birthplace of corn.
"Mexico has been producing corn for 12,000 years," Gaviria explained.
The country has as many as 59 landraces or locally adapted, traditional varieties of corn, according to Martha Willcox, Maize Landrace Improvement Coordinator at CIMMYT (International Maize and Wheat Improvement Center), who has helped Gaviria with his project.
Masienda partner grower, Catarino and his family in Oaxaca.Masienda
"Maize is the culture in Mexico," she said. "Everyone eats maize every day and there are 2,000 culinary applications."

Within those 59 landraces, Gaviria says there are "tons of varieties" of corn, including many colors such as white, blue, red and yellow.
"There is a huge amount of diversity in the landraces," Willcox said.
Masienda sources its corn from Oaxaca, whose corn varieties are among the most rare and diverse in Mexico. Gaviria buys the corn from the region's smallholder farmers who have been growing these corn varieties for generations.
"These farmers are custodians of a very precious commodity," said Alan Tank, former assistant vice president of the National Corn Growers Association and an adviser to Masienda. "The value it represents to them and to the world is nothing short of phenomenal."
As an Iowa farmer, Tank appreciates the value of Mexico's corn heritage. "Being part of family farm, I understand the need for biodiversity and preserving it," he said.
Masienda
Provides Needed Income to Farmers
The average size of the smallholder farms range from about 2 to 12 acres. Oaxaca's farmers are poor with 62 percent of the population living below the poverty line.
Masienda's purchase of the farmers' excess corn—most of the corn they need for food—provides the farmers with income they would not otherwise receive.
"We are providing a fair price to the farmers for growing the corn and having a big impact on rural communities there," Gaviria said.
"It's a way to provide markets with good prices for farmers who have continued to grow these landraces," Willcox said.
This year Masienda is working with 1,200 farmers after starting with 100 in 2014. Willcox and CIMMYT helped Gaviria identify the best corn varieties, connect with the farmers, source the corn and pay the farmers.
Masienda imports 10 to 15 different landraces. According to the company's website, this is the first time in history these corn varieties have been available outside of the remote, indigenous communities of Oaxaca.
Masienda supplies corn to about 100 restaurants, mostly in the U.S. with a few in Canada.
One of those restaurants is Taquiza in Miami, Florida. Owner and chef Steve Santana uses blue and white bolita corn varieties to make masa flour, which is then made into tortillas and chips.
Santana is enthusiastic about Masienda's corn. "Visually it's really cool looking and the flavor is unmatched," he said.
Santana could buy much cheaper U.S. domestic corn but he prefers the heirloom varieties.
"I like knowing that farmers are getting treated well throughout the supply chain," he said. "We are preserving a little history; this is pure food in its natural state."
Masienda
Non-GMO Market Opportunity

Masienda is growing exponentially. In just two years, the company's corn imports grew from 40 tons in 2014 to 80 tons last year and 400 this year.
The company is also co-branding tortilla products with Chicago-based restaurant Frontera Grill and plans to sell its own branded products.
Gaviria says the market potential for the landrace corn is huge. According to the Tortilla Industry Association, the U.S. tortilla market is worth $12.5 billion.
Most tortillas in the U.S. are likely made from genetically modified corn since more than 90 percent of the corn grown here is GMO. But with the soaring demand for non-GMO foods, there is great market potential for Mexico's heirloom non-GMO corn.
Mexico has not approved production of GMO corn, but last August a Mexican judge overturned a September 2013 ban on plantings of GMO corn, paving the way for field trials of the controversial crop.
The concern is that GMO corn production could cross pollinate and contaminate Mexico's landrace corn varieties. In 2001, University of California scientist Ignacio Chapela published a paper documenting GMO contamination of some of Oaxaca's landrace varieties. Willcox thinks this may have occurred when Mexican migrant workers brought back GMO seed from the U.S. and planted it.
However, she said: "I haven't seen evidence (of GMO contamination). I don't worry about it. It's still not legal in Mexico."
Gaviria sees GMOs as a threat to Mexico's corn biodiversity. "GMOs could have a fundamental impact on the tradition and scope of preservation," he said.
Provides Vehicle to Preserve Landrace Corn
Gaviria has ambitious plans for Masienda. "We want to educate consumers on what corn can and should taste like and provide an alternative supply chain to what we've conventionally known in the U.S. for the last 50 plus years," he said.
In the process Masienda aims to support smallholder farmers, sustainability and biodiversity.
"What Masienda does and represents is nothing short of essential," Tank said. "It provides a vehicle to ensure landrace genetics can be preserved and protected. It allows farmers to capture value. What better way to preserve the landraces than to create a market for them so they are preserved for history."
Willcox says Masienda is an exciting project with a lot of potential: "It's a conservation effort, a development effort and a research effort."
Brazilian farmers say their GMO corn is no longer resistant to pests, Reuters reported Monday.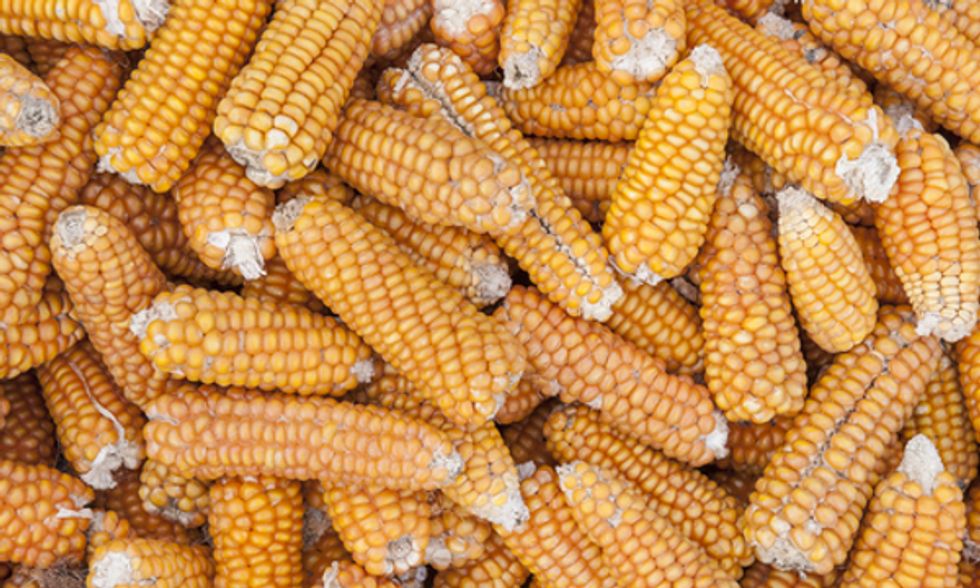 An unintended outcome is almost certainly an increased use of pesticides. Photo courtesy of Shutterstock
The Association of Soybean and Corn Producers of the Mato Grosso region said farmers first noticed in March that their genetically modified (GMO) corn crops were less resistant to the destructive caterpillars that "Bt corn"—which has been genetically modified to produce a toxin that repels certain pests—is supposed to protect against. In turn, farmers have been forced to apply extra coats of insecticides, racking up additional environmental and financial costs.
The association, which goes by the name Aprosoja-MT, is calling on Monsanto, DuPont, Syngenta and Dow companies to offer solutions as well as compensate the farmers for their losses. In a release posted to the Aprosoja-MT website, spokesman Ricardo Tomcyzk said farmers spent the equivalent of $54 per hectare to spray extra pesticides, and that the biotech companies promised something they didn't deliver, "i.e. deceptive advertising." (via Google Translate)
But Monsanto, et al are unlikely to accommodate the farmers. According to Reuters, "seed companies say they warned Brazilian farmers to plant part of their corn fields with conventional seeds to prevent bugs from mutating and developing resistance to GMO seeds."
Earlier this year, a similar problem arose in the U.S., when scientists confirmed that corn-destroying rootworms had evolved to be resistant to the GMO corn engineered to kill them.
The industry response to such loss of efficacy is not to encourage biodiversity, but to further modify the organisms, according to the nonprofit GM Watch.
The case of Brazil is an example for an overall trend showing that nearly twenty years after the start of commercialization of Bt crops, there are problems in several countries growing this kind of genetically engineered crop. Industry tries to tackle this issue by commercialization of so called "stacked events" that produce several different Bt toxins. The best known example is Monsanto's SmartStax maize that produces six different Bt toxins.
Another unintended outcome is almost certainly an increased use of pesticides, as has already happened in Mato Grosso.
You Might Also Like
New Study Shows Glaring Differences Between GMO and Non-GMO Foods
Chinese Army Bans All GMO Grains and Oils
French Parliament Bans GMO Corn
Archer-Daniels-Midland Co. (ADM) and Bunge Ltd., two of the world's largest grain traders, are intent on increasing corn exports to China, however, U.S. farmers have plans of their own.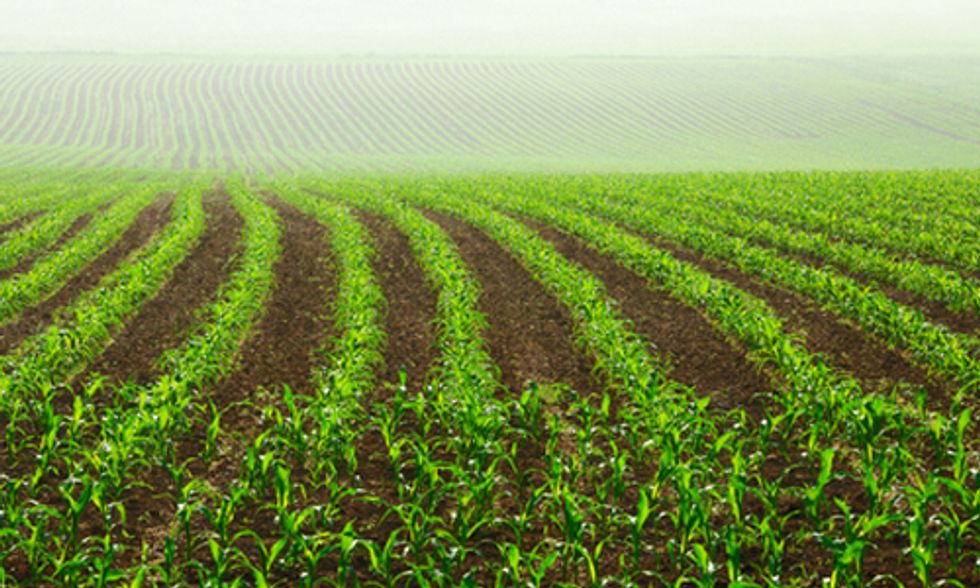 Photo courtesy of Shutterstock
Six months after China started rejecting shipments of corn made with genetically modified organisms (GMOs), Bunge stated it wouldn't accept deliveries of the variety developed by Switzerland's Syngenta AG, reports Bloomberg.
ADM plans on testing the GMO corn, and may end up rejecting it as well. Regardless, farmers will soon begin planting the crop this spring due to its high yield for the U.S. market. 
Bloomberg reports:
Exporters and farmers going in two different directions on GMO corn underscores a new set of challenges faced by international agricultural commodity traders. Even as demand continues to grow in line with the global population, China and other countries have been slower than the U.S. to approve new types of crops amid concerns about food safety and threats to biodiversity from [GMOs]. China's curbs on some modified corn threaten to block millions of tons of imports and in so doing cut into the profits of international trading houses.
"It's a significant issue for major North American traders," said Andrew Russell, a New York-based analyst for Macquarie Group who recommends buying ADM and Bunge shares. "Anything that puts Chinese growth potential at risk is a significant issue."
Traders rerouting shipments originally destined for China to other markets may lose $30 to $50 a ton, said Tim Burrack, an Iowa corn and soybean farmer who's also the former chairman of the U.S. Grains Council's trade committee.
Bunge isn't buying the Syngenta GMO corn, an insect-repelling variety known as Agrisure Viptera, or another modified variety from the Swiss company called Agrisure Duracade. On Feb. 21, ADM executives said they wouldn't accept Duracade until the GMO is approved by China and other major importers. The company also hasn't committed to Viptera.
The wide-scale planting of GMOs that aren't approved by key importing countries will chip away at the competitiveness of U.S. grain and feed exports. 
Corn containing Duracade will be planted on 250,000 to 300,000 acres this spring, which will be harvested in the autumn, according to Reuters. 
ADM shares have dropped 1.9 percent this year in New York while Bunge has fallen by 4.2 percent. Syngenta has seen a 4.6 percent decline in Zurich.
As China cuts back on GMO imports, U.S. growers are seeking to boost yields to counter a 34 percent plunge in corn prices over the last year. The U.S. Department of Agriculture has projected farm income will fall 27 percent over the course of 2014—a four-year low.
Since January, Syngenta has sold out of its Duracade variety, part of a broader trend toward modified crops.
However, that brings up another problem for farmers and traders. If different types of grain are not separated, then traders risk cross-contamination of non-GMO crops with crops containing modified organisms.
Even if farmers carefully separate their grain, such contamination can still occur in several ways, including inadvertent mixing and cross-pollination by bees or wind.
Ultimately, that's a risk many farmers have come to accept as they plant Viptera and other strains in hopes of increasing their yield for the U.S. market. 
"While American farmers search for imaginary yield gains from GMOs, they need to be mindful of the fact that contamination of their neighbor's organic and non-GMO fields will not be tolerated by our nation's trading partners or the American public," said Dave Murphy, founder and executive director of Food Democracy Now!.
--------
Related Content:
A genetically engineered sweet corn that is biotech giant Monsanto's first direct-to-consumer product appears to be a flop in the U.S. market, says a first-of-its-kind investigation. 
For four months beginning last June, Friends of the Earth tested 71 samples of fresh, frozen and canned sweet corn from eight areas in a nationwide sample, using a highly sensitive strip-testing method designed to detect the presence of proteins expressed in genetically modified corn plant tissue. Positive samples were confirmed at an accredited independent lab.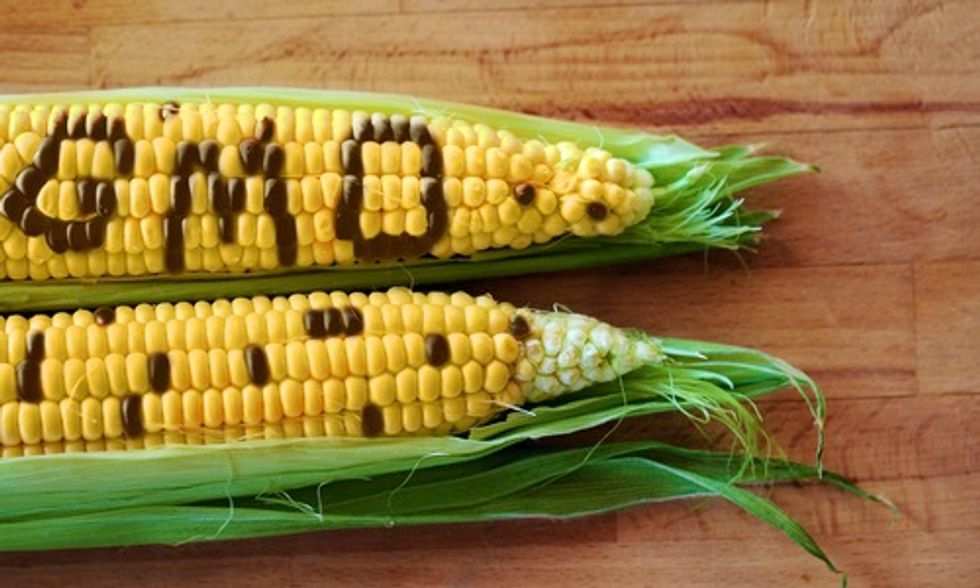 Shutterstock
The analysis found only two corn samples out of 71 (2.4 percent) tested positive as genetically engineered. Both were confirmed to be Monsanto Seminis Performance Series sweet corn, a stacked trait product genetically engineered to resist insects and withstand herbicides. Seeds for the Seminis sweet corn have been on the market since 2011.
Since food producers are not required to label genetically modified organisms (GMOs), the only way to find out if a food contains GMOs is to test it.
Monsanto's GMO sweet corn was purchased at City Market in Breckenridge, CO, and Stop & Shop in Everett, MA. The corn from Everett was grown in Ontario, Canada, while the Breckenridge corn was of unknown origin.
No GMO sweet corn was found in samples purchased in Washington, California, Illinois, Vermont, Washington, D.C. or Oregon, or in other stores in Colorado or Massachusetts. Samples purchased at Walmart stores in Seattle and Denver tested negative, despite the store's stated intention to sell GMO sweet corn. 
"Monsanto's genetically engineered sweet corn appears to be a big flop in the United States," said Lisa Archer, Food and Technology Program director at Friends of the Earth. "Food companies here are starting to reject genetically engineered foods, and rightly so. They know their customers, particularly parents, are leery of unlabeled, poorly studied GMOs." 
General Mills, Whole Foods and Trader Joe's have said they will not sell or use genetically engineered sweet corn. Last week, McDonald's and Gerber said they don't plan to use a new GMO apple, currently pending approval, that is genetically engineered to resist browning. A new GMO salmon engineered with the genes of an ocean pout to grow faster has been rejected by numerous major supermarket chains in the U.S., including Target, Trader Joe's and Aldi, representing nearly 5,000 stores nationwide.
The genetically engineered sweet corn is the first product developed by Monsanto that goes straight from the farm to the consumer's plate, rather than first being converted into animal feed, sugars, oils, fibers and other ingredients found in a wide variety of processed food.
Until now, Monsanto's GMOs have been commodity crops for processed food and animal feed. U.S. livestock are fed genetically engineered crops—a practice in place since these crops were first introduced in 1996. Each of the top six GMO crops—soy, cotton, corn, canola, sugar beet and alfalfa—are used heavily by the U.S. and global animal feed market.
Very few GMO fresh, whole foods are on store shelves—just papaya from Hawaii and some squash. Syngenta has offered GMO sweet corn for about a decade, but most farmers have not grown it.
Friends of the Earth spent about $2,000 on the U.S. corn-testing project.
"Obviously most shoppers can't send their food to a lab to figure out what they're eating," Archer said. "We have a right to know if the corn we're feeding our kids has been genetically engineered to contain an insecticide. We need mandatory GMO labels now."
Visit EcoWatch's GE FOOD page for more related news on this topic.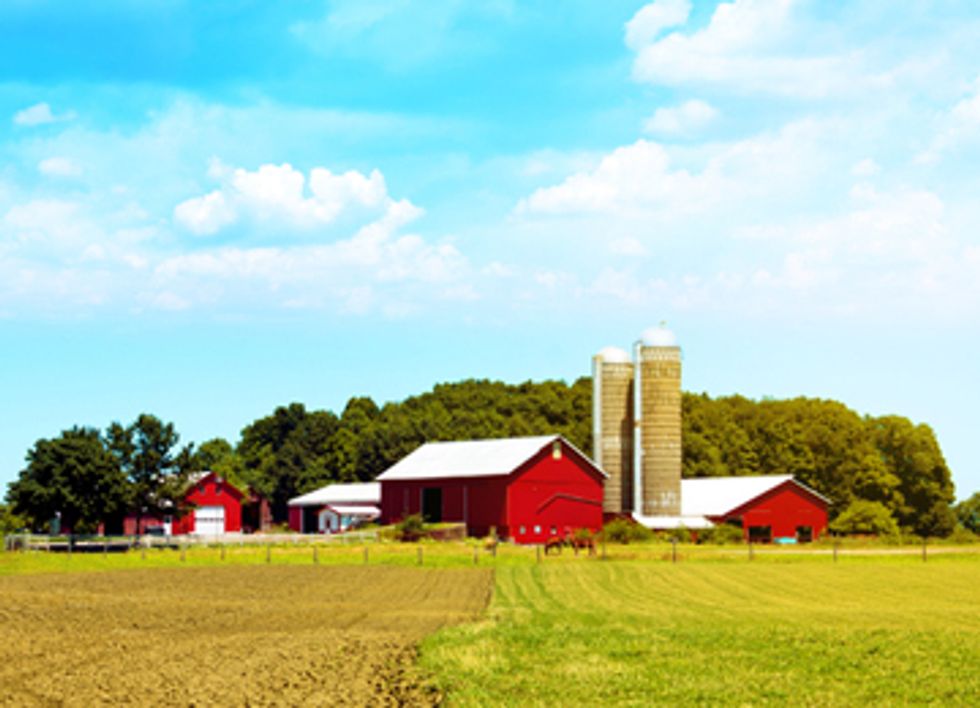 Photo courtesy of Shutterstock
The budget-busting farm bill headed to the House floor next week is bad news for taxpayers. Here's why this bill, officially H.R. 1947, shouldn't pass. 
This bill would:
Send crop insurance subsidies soaring to nearly $100 billion over the next decade. Right now, the U.S. Department of Agriculture (USDA) covers, on average, two-thirds of a farmer's premium. The bill proposes to increase revenue guarantees to 90 percent of a farm's income, provide 80 percent of a cotton farmer's premium subsidy and create a new peanut insurance program tied to the price of peanuts in Rotterdam.
Fail to limit insurance subsidies so the largest farm businesses would continue to collect the lion's share. Under current law, some farmers reap more than $1 million in premium support, and roughly 10,000 farmers receive more than $100,000 in premium support. While the top one percent of farmers annually receives, on average, more than $200,000, the bottom 80 percent collects just $5,000.
Increases price guarantees so close to market prices that even a small decline in crop prices would trigger billions of dollars in government spending, erasing any savings from eliminating long-discredited "direct payments" for corn, soybeans, wheat and rice. This so-called "price loss" program would boost already sky-high price guarantees for cotton and peanuts by 30 and 80 percent, respectively. The bill would even create a new price guarantee for sushi rice.
Extend direct payments for cotton farmers for two more years at a cost of nearly $1 billion. Direct payments would continue to be paid to cotton farmers regardless of need—or even whether a farmer harvested a crop. Other farmers would have to limp by unlimited insurance subsidies and eye-popping price guarantees.
Conceal names of subsidy recipients, among them, members of Congress. Recipients of direct payments, conservation payments and other farm programs are made public but the House Agriculture Committee has refused to divulge the identities of those who receive crop insurance subsidies that now comprise two-thirds of the farm safety net.
Weaken the conservation compact. Since 1985, farmers have agreed to adopt basic environmental protections in exchange for nearly $300 billion in farm subsidies. But, unlike the Senate farm bill, H.R. 1947 would not require that farmers receiving generous insurance premium subsidies protect wetlands or reduce soil erosion.
Reasonable reforms would provide farmers a robust safety net but at far less cost to the taxpayer than H.R. 1947. A bipartisan group of House members hopes to improve the bill via amendments to limit crop insurance subsidies to $50,000 per farmer, subject crop insurance subsidies to means testing, end windfall profits and require USDA to disclose the names of subsidy recipients. When combined with other reforms, these amendments could save the taxpayers more than enough to spare conservation and nutrition programs from proposed cuts and meet deficit reduction targets.
Visit EcoWatch's FOOD and FARM BILL pages for more related news on this topic.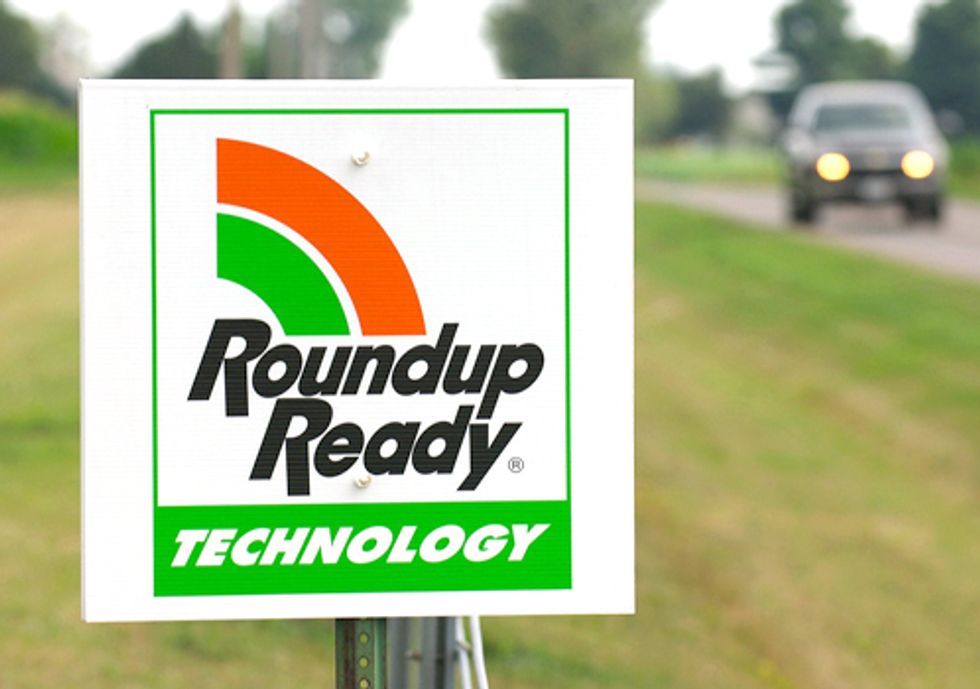 The U.S. Department of Agriculture (USDA) is currently deciding whether or not to approve an application by Dow Chemical for its controversial genetically engineered (GE) corn crop that is resistant to the highly toxic herbicide 2,4-D—one of the main ingredients in Agent Orange.
On Feb. 22, just five days before the close of the comment period, the USDA extended the public comment period on this issue until the end of April 2012. The Center for Food Safety (CFS), the nation's leading organization in the fight against GE crops, was one of the groups that requested this extension from USDA, and we are pleased the agency responded accordingly. If approved, CFS has vowed to challenge USDA's decision in court, as this novel GE crop provides no public benefit and will only cause serious harm to human health, the environment, and threaten American farms.
"Dow's 'Agent Orange' corn will trigger a large increase in 2,4-D use—and our exposure to this toxic herbicide—yet USDA has not assessed how much, nor analyzed the serious harm to human health, the environment, or neighboring farms," said Andrew Kimbrell, executive director of the Center for Food Safety. "This novel corn will foster resistant weeds that require more toxic pesticides to kill, followed by more resistance and more pesticides—a chemical arms race in which the only winners are pesticide/biotechnology firms."
If approved, millions of acres of "Agent Orange" corn could be planted as early as next year, raising concern for its adverse health impacts. 2,4-D was one of the main ingredients in Agent Orange, the chemical defoliant used by the U.S. in the Vietnam War. Agent Orange was contaminated with dioxins, a group of highly toxic chemical compounds, which are responsible for a host of serious medical conditions—from diabetes to cancer to birth defects—in Vietnam veterans as well as Vietnamese and their children. Industry's own tests show that 2,4-D is still contaminated with dioxins.
"Many studies show that 2,4 D exposure is associated with various forms of cancer, Parkinson's Disease, nerve damage, hormone disruption and birth defects," said Dr. Amy Dean, an internal medicine physician and president-elect of the American Academy of Environmental Medicine. "Because it poses significant health risk, exposure should not be increased, but significantly reduced to protect the public's health."
2,4-D drift and runoff also pose serious risk for environmental harm. Because it is such a potent plant-killer, 2,4-D can harm animals by killing the plants they depend on for habitat and food. The U.S. Environmental Protection Agency and the National Marine Fisheries Service have found that 2,4-D is likely having adverse impacts on several endangered species, even now. 2,4-D is currently used to control weeds primarily in cereal grains and lawns. Its use in corn has been extremely limited. USDA's approval of 2,4-D resistant GE corn will increase the overall use of this toxic herbicide, worsening these impacts and likely placing many other species at risk.
American farmers are also rightly concerned that the introduction of 2,4-D resistant corn will threaten their crops—2,4-D drift is responsible for more episodes of crop injury than any other herbicide. "In my experience, 2,4-D is an herbicide that can and does drift considerable distances to damage neighboring crops," said Indiana farmer Troy Roush. "We can expect greatly increased use of 2,4-D with Dow's new corn, and that could wreak havoc with soybeans, tomatoes, and other crops my neighbors and I grow."
The advent of Dow's 2,4-D resistant corn is a clear indication that first-generation genetically engineered, herbicide-resistant crops—Monsanto's Roundup Ready (RR) varieties—are rapidly failing. RR crops, which comprise 84 percent of world biotech plantings, have triggered massive use of glyphosate (Roundup's active ingredient) and an epidemic of glyphosate-resistant weeds. These resistant "superweeds" are regarded as one of the major challenges facing American agriculture.
Dow now falsely suggests that 2,4-D crops (2,4-D soybeans and cotton are also under development) are the solution to weed resistance. Far from solving the problem, however, a peer-reviewed study recently published in the prestigious journal Bioscience, entitled Navigating a Critical Juncture for Sustainable Weed Management, suggests that these new GE crops will pour oil on the fire, triggering an outbreak of still more intractable weeds resistant to both glyphosate and 2,4-D.
USDA's public comment period on 2,4-D resistant corn is open until April 27th. Comments may be submitted to the agency through CFS's action link by clicking here.
For more information on 2,4-D corn, see CFS's two-page fact sheet and more extensive Food Safety Review.
For more information, click here.
—————
The Center for Food Safety is a national, nonprofit, membership organization founded in 1997 to protect human health and the environment by curbing the use of harmful food production technologies and by promoting organic and other forms of sustainable agriculture.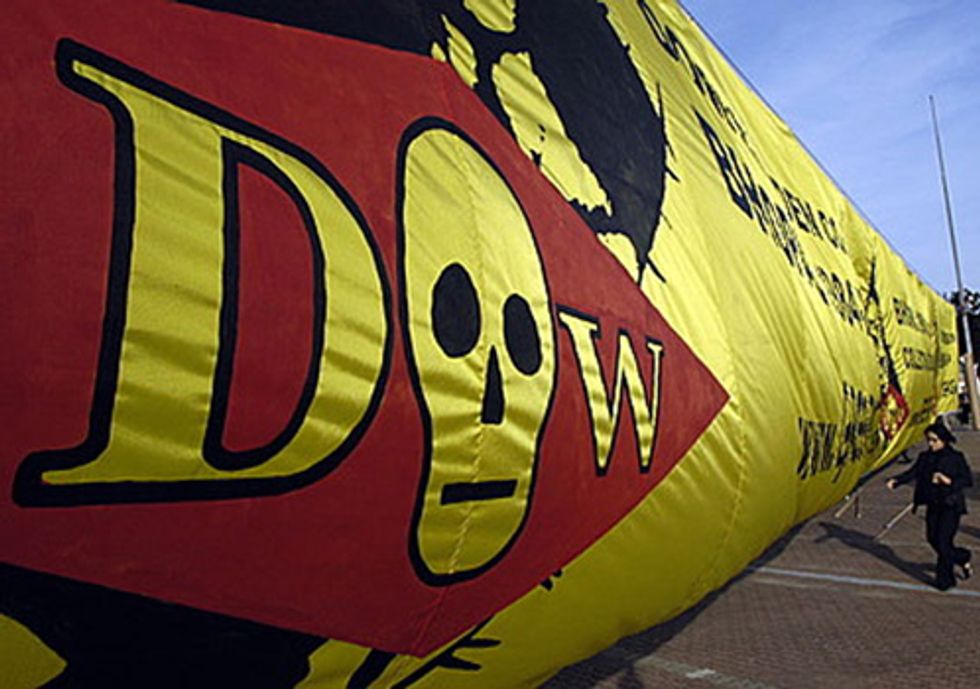 Dow Chemical is currently requesting unprecedented approval from the U.S. Department of Agriculture (USDA) to market a genetically engineered (GE) version of corn that is resistant to 2,4-D, a major component of the highly toxic Agent Orange. Agent Orange was the chemical defoliant used by the U.S. in Vietnam, and it caused lasting ecological damage as well as many serious medical conditions in both Vietnam veterans and the Vietnamese.
Exposure to 2,4-D has been linked to major health problems that include cancer (especially non-Hodgkin's lymphoma), lowered sperm counts, liver disease and Parkinson's disease. A growing body of evidence from laboratory studies shows that 2,4-D causes endocrine disruption, reproductive problems, neurotoxicity and immunosuppression. Furthermore, tests within the industry show that 2,4-D is contaminated with dioxins, a group of highly toxic chemical compounds that bioaccumulate, so even a minute amount can accumulate as it goes up the food chain, causing dangerous levels of exposure. Dioxins in Agent Orange have been linked to many diseases, including birth defects in children of exposed parents—and, according to the U.S. Environmental Protection Agency (EPA), 2,4-D is the seventh largest source of dioxins in the U.S.
USDA approval of Dow's GE corn will trigger a big increase in 2,4-D use—and our exposure to this toxic herbicide. Yet the USDA has not assessed how much exposure will increase, nor analyzed the resulting impacts on public health, the environment or neighboring farmers (2,4-D is prone to drift and cause damage to nearby crops). Instead, the agency has once again bowed to the pesticide industry by giving preliminary approval to still another pesticide-promoting crop that will likely harm people and their children, including farmers, and the environment. The USDA claims to be adhering to a scientific process, yet they are blatantly ignoring the science on 2,4-D.
Tell the USDA to reject 2,4-D resistant GE corn—Sign the petition today.
For more information, click here.