This website uses cookies to ensure you get the best experience while browsing it. By clicking 'Got It' you're accepting these terms.


The best of EcoWatch, right in your inbox. Sign up for our email newsletter!
Pexels
By Dan Nosowitz
Palm trees. They're associated with places that aren't supposed to somehow get more snow on the last week in March, in violent opposition to that whole "out like a lamb" thing.
iStock
Climate change is already making people sicker, according to a deep-dive written by Renee Cho for Columbia University's Earth Institute on Monday.
Cho pointed to the example of doctors in Florida who are noticing that their patients run through prescriptions faster as conditions like asthma worsen due to heat waves.
EcoWatch Daily Newsletter
www.youtube.com
By Tim Radford
U.S. scientists have just added a new dimension of horror to the modern airport experience: global warming could take heat wave temperatures to the point where it becomes simply too hot to fly.
And as the mercury rises, those aircraft that are cleared for takeoff may have been forced to take off a dozen protesting passengers, to lighten the load and get the rest of them safely off the ground.
By Courtney St. John
In case anyone doubts the death of coal, experts just issued the autopsy.
By Paul Brown
Climate change has already doubled the number of forest fires in the western U.S. since the 1980s—and it is a trend that will continue to increase, according to new research.
The study says the rise in temperatures and aridity sucks the moisture out of the plants, trees, dead vegetation on the ground and the soil, and is part of a worldwide trend of ever-increasing wildfires.
A wildfire in Bitterroot National Forest, Montana.John McColgan / Wikipedia
Scientists from Columbia University's Lamont-Doherty Earth Observatory pin the blame firmly on human-induced climate change—a significant statement in a country where many Republican supporters still refuse to accept that the burning of fossil fuels is causing global warming.

There has been a lively debate about the issue and the scientists make clear in research published in the journal Proceedings of the National Academy of Science that they wanted the settle the argument.
Bigger Fire Years
"No matter how hard we try, the fires are going to keep getting bigger and the reason is really clear," said the study's co-author Park Williams, a bioclimatologist at the NASA Earth Observatory. "Climate is really running the show in terms of what burns. We should be getting ready for bigger fire years than those familiar to previous generations."
Forest fires in the U.S. west began increasing in the 1980s—as measured by area burned, the number of large fires and length of the fire season. The increases have continued and, while there are a number of contributing factors, the study concludes that at least 55 percent of the increase is due to man-made climate change.
"A lot of people are throwing around the words climate change and fire—specifically, fire chiefs and the governor of California last year started calling this the 'new normal'," said the study's lead author, John Abatzoglou, associate professor of geography at the University of Idaho. "We wanted to put some numbers on it."
Since 1984, temperatures in the forests of the western U.S. have increased 1.5 C (2.7 F) and resulting aridity has caused forest fires to spread across an additional 16,000 square miles than they otherwise would have—an area larger than the states of Massachusetts and Connecticut combined.

Williams and Abatzoglou said their research does not take into account some factors that could be offshoots of climate warming and thus they may be understating the effect.
These include millions of trees killed in recent years by beetles that prefer warmer weather and declines in spring soil moisture brought on by earlier snowmelt. There is also evidence that lightning—the usual initial spark of forest fires—may increase with global warming.
The overall increase in forest fires since the 1980s is considerably more than the researchers attribute solely to climate change; the rest is due to other factors.
One factor has been a long-term natural climate oscillation over the Pacific Ocean that has steered storms away from the western U.S.
Another is firefighting itself. By constantly putting out fires, authorities have allowed areas they "saved" to build up more dry fuel, which later ignites and causes ever more catastrophic blazes.
Fighting Forest Fires
The costs of fighting forest fires have risen sharply in step and the federal government alone spent more than $2.1 billion last year. "We're seeing the consequence of very successful fire suppression, except now it's not that successful anymore," Abatzoglou said.
Wildfires of all kinds have been increasing worldwide, often with a suspected climate connection. Many see a huge fire that leveled part of the northern city of Fort McMurray in Alberta, Canada, last May as the result of a warming trend that is drying out northern forests.
Fires have even been spreading beyond, into the tundra regions, in places where blazes have not been seen for thousands of years.
The effects go beyond loss of trees and other vegetation. A 2012 study estimates that smoke from forest fires worldwide causes long-term health effects that kill some 340,000 people each year, mainly in sub-Saharan Africa and southeast Asia.
Carbon released to the air adds to the burden of greenhouse gases already there, thus producing even more warming. And soot settling on snow and ice causes them to absorb more heat and melt faster.
Reposted with permission from our media associate Climate News Network.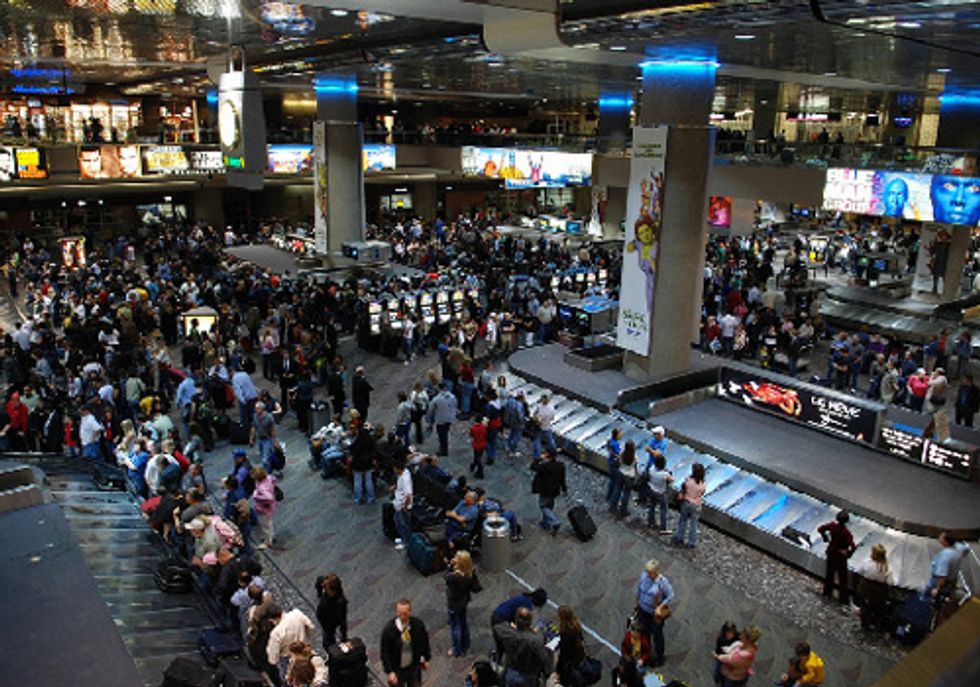 An article released Jan. 10 in PLoS ONE, entitled "Zoonotic Viruses Associated with Illegally Imported Wildlife Products," from a collaborative study led by the U.S. Centers for Disease Control and Prevention (CDC), identified evidence of retroviruses and herpesviruses in illegally imported wildlife products confiscated at several U.S. international airports, including John F. Kennedy International Airport, George Bush Intercontinental-Houston and Atlanta Hartsfield-Jackson International. The pilot program was initiated to establish surveillance and testing methods to uncover the potential public health risks from illegally imported wildlife products coming into the U.S. The preliminary results of the program clearly demonstrate the potential human health risk from the illegal wildlife trade at major international travel hubs as a pathway to disease emergence in animals and humans.
Lead author and Associate Director for Health and Policy at EcoHealth Alliance, Dr. Kristine Smith, stated "although the findings to date are from a small pilot study, they remind us of the potential public health risk posed by illegal importation of wildlife products—a risk we hope to better characterize through expanded surveillance at ports of entry around the country."
"The increase in international travel and trade brings with it an increased risk of unmonitored pathogens via the illegal wildlife trade," said Dr. Denise McAloose, chief pathologist for the Global Health Program of the Wildlife Conservation Society (WCS). The global trade of wildlife has largely contributed to the emergence of new diseases in livestock, native wildlife and humans worldwide. Current research shows that 75 percent of emerging infectious diseases affecting people originate from contact with wildlife. These wildlife-borne diseases can be transmitted through human-animal interactions inherent in the global wildlife trade.
Items confiscated as part of the study included raw to semi-cooked animal parts, identified by American Museum of Natural History's Sackler Institute for Comparative Genomics, Columbia University and WCS as nonhuman primates, including baboon and chimpanzee, and various rodent species using advanced genetic barcoding technologies. Pathogen analysis was conducted at the CDC National Center for HIV/AIDS, Viral Hepatitis, Sexually Transmitted Disease, and TB Prevention, and Columbia University's Center for Infection and Immunity. Among the pathogens identified in the products were a zoonotic retrovirus, simian foamy viruses, and several nonhuman primate herpesviruses. These results are the first to confirm evidence of pathogens in illegally imported bushmeat that may act as a conduit for pathogen spread, and suggest that implementation of disease surveillance of the illegal wildlife trade will help facilitate prevention of disease emergence.
"Exotic wildlife pets and bushmeat are Trojan horses that threaten humankind at sites where they are collected in the developing world as well as the U.S. Our study underscores the importance of surveillance at ports, but we must also encourage efforts to reduce demand for products that drive the wildlife trade," said W. Ian Lipkin of Columbia University's Mailman School of Public Health. In fact, the U.S. is one of the largest consumers of imported wildlife products and wildlife. A previous study by EcoHealth Alliance showed that over a six-year period (2000-2006), approximately 1.5 billion live wild animals were legally imported into the U.S.—with 90 percent slated for the pet trade. Programs like the Centers for Disease Control and Prevention's Healthy Pets, Healthy People and EcoHealth Alliance's PetWatch encourage responsible exotic pet choices and ownership. U.S. Fish and Wildlife records show that more than 55 million pounds of wildlife products enter the country each year, with New York City the most common port of entry, followed by Miami and Los Angeles.
Beyond the public health risks of the live and non-live wildlife trade are risk of disease introduction to native wildlife and agricultural species, proliferation of non-native wildlife causing damage to U.S. ecosystems, as well as the protection of threatened and endangered species identified by the International Union for Conservation of Nature. "These important research results highlight the value of using new DNA barcoding identification technologies to accurately monitor the wildlife trade, important for both disease surveillance and the conservation of endangered species," stated Dr. George Amato from the Sackler Institute of Comparative Genomics at American Museum of Natural History.
The pilot study is the first to establish port surveillance methodology to test for diseases associated with wildlife products. Through better surveillance of illegal wildlife product shipments entering ports around the country, authorities will have a better chance at preventing new disease emergence before it occurs. The pilot project involved a collaboration of scientists from the American Museum of Natural History, Columbia University, EcoHealth Alliance, the U.S. Geological Survey National Wildlife Health Center, and the Wildlife Conservation Society.
For more information, click here.