By Kaisa Kosonen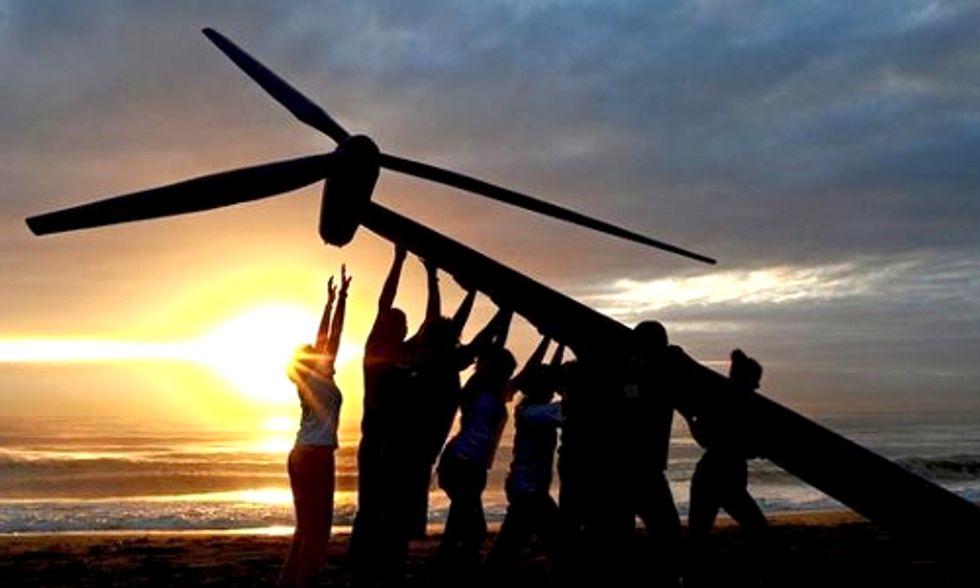 Unprecedented heatwaves, widespread food shortages, more intense cyclones and shifting rain patterns causing either floods or droughts are just some of the future problems outlined in the World Bank's latest climate report, released yesterday.
Following its groundbreaking report that warned about a four degrees Celsius warmer world, the bank has now looked at what that warming would mean for South Asia, Southeast Asia and Sub-Saharan Africa. The picture is dramatic, with climate change threatening the future prosperity of these regions.
Four degrees may not sound like a lot, but it almost compares to the temperature difference between the last ice age and today—and happening during one person's lifetime.
For the regions in question, two degrees would already cause severe problems, which is why we must limit warming to less than two degrees. The World Bank says this is still feasible and it calls for bold action and countries to adopt aggressive targets to cut greenhouse gas emissions.
But what about the bank's own actions?
The World Bank President, Dr. Jim Yong Kim, pledged yesterday that the bank will do everything it can to prevent the bleak future from materializing. Kim pledged the bank will step up its climate work as it increasingly looks at its business through a "climate lens."
Well, we've done that already, and here's what we found: the World Bank is still fueling climate change, big time.
Despite efforts to increase its renewable energy lending, in the past five years the World Bank Group still financed fossil fuels by a total of US$18 billion—nearly half of its energy lending. Since 1994, the group has financed a total of 29 coal-fired power plants in Asia alone. But this financing understates the bank's contribution to dirty coal development, as its loans are usually a small part of the total funding package.
The latest support includes two of the biggest dirty power plants: 4800 megawatts (MW) Medupi in South Africa and 4000 MW Tata Mundra in India—both of these plants will end up high on the list of the biggest carbon dioxide (CO2) sources on earth.
The Kosovo lignite power plant project in Europe will be the first real test for Kim's climate pledges. The bank is planning to grant guarantees for a low-efficiency coal power plant that has CO2 emissions well exceeding the average of new power plants in China, and air pollution emissions up to twice as high as those allowed under either U.S. or Chinese regulations.
The bank claims that building a new, dirty coal power plant is the only way to provide electricity to Kosovo, while even the bank's own former renewable energy expert has shown that practical and affordable renewable energy and energy efficiency options are available and can be implemented in time.
We have been truly impressed by the efforts of Kim to bring climate change onto the political agenda again, warning about the severe consequences of the current path we're on, but action speaks louder than words.
Together, with about 60 development, faith, human rights, community and environmental groups from more than 20 countries, Greenpeace expects the World Bank to lead by example. This means it must end support for all fossil fuel projects unless the projects are solely focused on directly increasing energy access for the poor. In most cases, including Kosovo's, better solutions exist.
It is renewable energy and energy efficiency that truly deliver for the poor—not dirty fossil fuels that are causing our climate to change.
Visit EcoWatch's CLIMATE CHANGE page for more related news on this topic.
——–
Click here to tell Congress to Expedite Renewable Energy.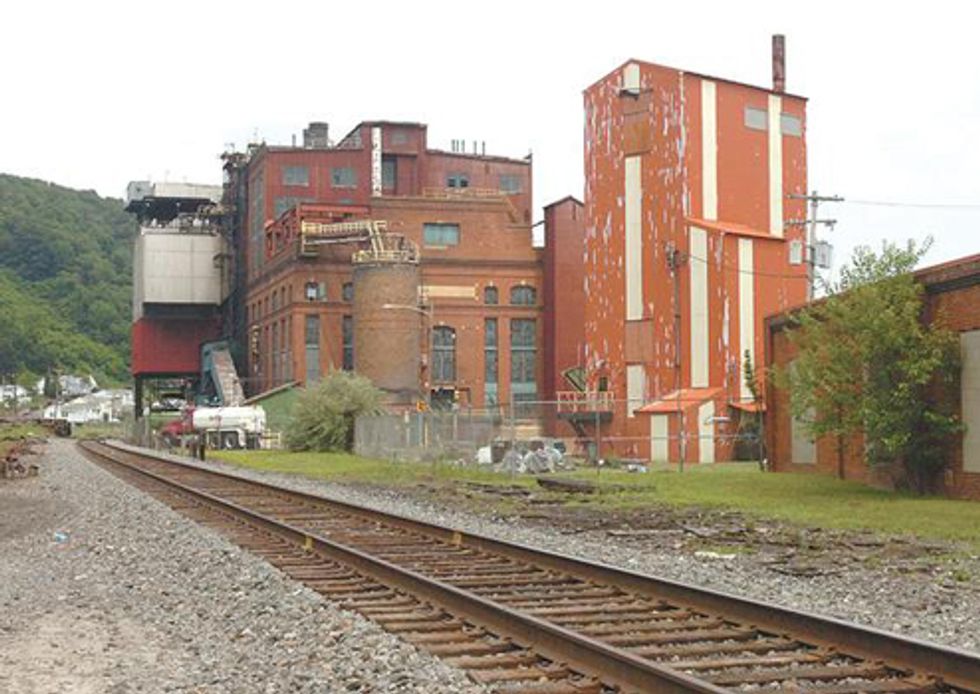 In a victory for clean air and local residents' health, Ohio-based First Energy Corp. announced the retirements of three of its coal-fired power plants in West Virginia. The plants are slated to close Sept. 1, 2012. The Feb. 8 news follows last month's retirements of six of First Energy's coal plants in Ohio, Pennsylvania and Maryland.
First Energy announced the retirements of three plants—Albright Power Station, Willow Island Power Station and Rivesville Power Station. In total, these closures will bring 660 megawatts of dirty, dangerous pollution to an end. The retirements represent a major improvement in the lives of local residents, who have been exposed to the pollution from these plants for decades.
Pollution from coal-fired power plants contributes to respiratory illnesses and asthma attacks, heart disease and cancer. Closure of these three plants will prevent approximately 40 premature deaths, 64 heart attacks and 620 asthma attacks, according to the Clean Air Task Force.
"This is good news for West Virginia, because those plants will no longer be polluting our air and water like they have been for sixty years. We want to ensure that the company has made a commitment to their workforce's welfare once these plants close," said Jim Sconyers, chair of the West Virginia Chapter of the Sierra Club.
In recent years West Virginia has made investments in clean energy, especially wind generation, allowing old plants like these to be retired while ensuring West Virginia's power is reliable. "These plants were outdated, did not even operate most of the time and lacked modern pollution controls. As we increase our share of renewable energy like wind and solar power, old and unsafe plants like these, which roar to life only at certain times, will be replaced by clean energy," said Sierra Club Beyond Coal Campaign director and West Virginia native Mary Anne Hitt. "This means affordable power you can count on during the hottest and coldest days and cleaner, safer air for our children and families."
Together, the plants employed about 105 workers. Rivesville's workforce had previously been transferred as that station ramped down operations, and First Energy has announced that many will be transferred to other facilities. First Energy has also recently begun an energy efficiency project which will result in local jobs and lower electricity bills. "Closing these old dirty plants is only the beginning of the responsibility that First Energy owes to the surrounding communities. Instead of using public health safeguards as an excuse for the closure of three old and unnecessary plants, they need to increase investments in energy efficiency and create new jobs to assist the workers and community with a smooth transition to a clean energy future," said Sierra Club environmental justice organizing representative Bill Price.
The Sierra Club's Beyond Coal campaign works in partnership with Bloomberg Philanthropies and a nationwide coalition of allies to retire one-third of the nation's aging coal plants by 2020, replacing them with clean energy like wind and solar by 2030.
"This is a great development for the Beyond Coal Campaign," said Michael R. Bloomberg, philanthropist and mayor of New York City. "We have been witnessing the end of our dependency on coal and the move toward a cleaner energy future for quite some time now. Ending coal power production is the right thing to do, because while it may seem to be an inexpensive energy source, the impact on our environment and the impact on public health outcomes are significant."  
Coal plants are the largest sources of climate disruption and toxic air pollution like mercury, soot and carbon pollution. These three plants bring the tally of coal plant retirements to 95 since the Sierra Club began its Beyond Coal campaign in 2002.
For more information on the Beyond Coal campaign, click here.
For more information, click here.
EcoWatch Daily Newsletter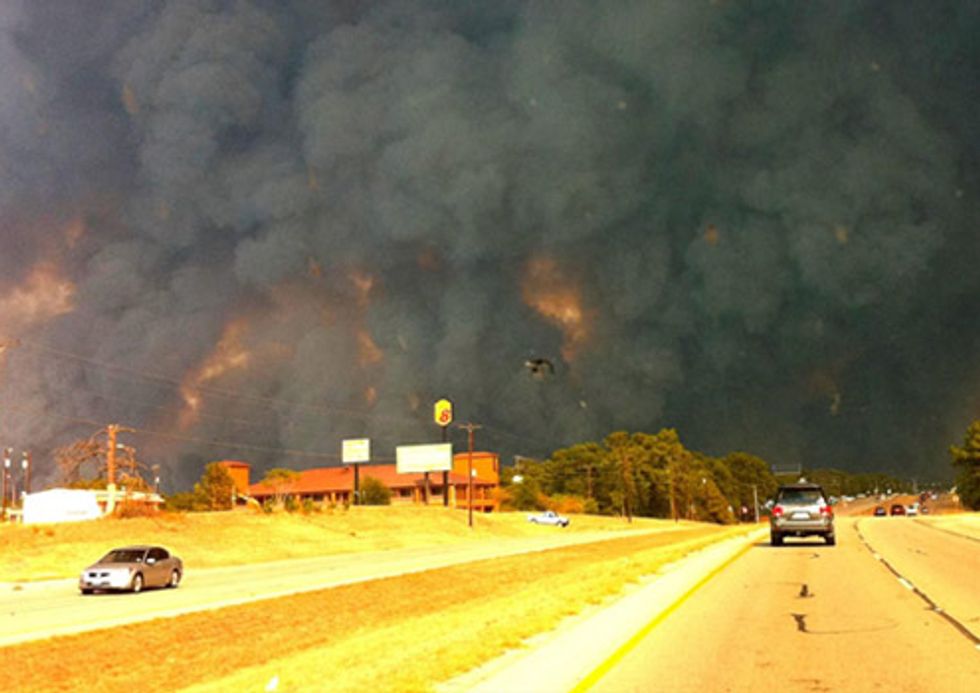 By Peter Lehner
Used with permission of NRDC – Switchboard
A new U.S. Environmental Protection Agency (EPA) web tool documents global warming pollution from about 6,700 facilities across the U.S., filling a critical gap in the public's right to know about pollution. Polluters have been required to report on toxic chemical emissions for years, but in 2010, for the first time, big industrial polluters were asked to provide information on emissions of carbon dioxide and other heat-trapping pollutants.
Why is this important? For those of us who track this issue every day, the data is unsurprising. Power plants are far and away the biggest emitters of global warming pollution, responsible for nearly 75 percent of the pie. But making the information specific, local and easily accessible for the public brings the issue of global warming out of the clouds, so to speak, and down to earth. Knowing who the polluters are, and where they're located, is the first step toward holding them accountable.
Say you live in Texas, where you're going through the most severe drought in state history (one of the predicted consequences of global warming), and you take a look at the data which shows that Texas is the biggest emitter of global warming pollution in the nation, and then maybe you zoom in on the map and see the emissions from a cluster of refineries outside of Houston, or you look at the emissions from your local power plant and see that another plant of a similar size somewhere else is much cleaner, then suddenly this vague image of a blanket of invisible gas in the atmosphere has now become some very concrete numbers pinpointed to your neighborhood.
Then maybe you start connecting the dots between pollution and climate and drought, and suddenly global warming—and how to stop it—doesn't seem so vague any more. Imagine if each of those polluters on the map was replaced with a clean energy facility. (Take a look at Natural Resource Defense Council's renewable energy map for a look at how our clean energy future is shaping up.)
In a few weeks, the EPA is expected to issue its first rules governing global warming pollution from new power plants. Existing plants, of course, are a much bigger and thornier issue, but seeing the agency charged with protecting our health finally beginning to hold these polluters accountable is a welcome change.
Just as clean car regulations are spurring innovation in the automobile industry, and just as the publication of the toxic release inventory in the 1980s spurred widespread public understanding and voluntary actions by companies to reduce toxic pollution, this first attempt to establish safeguards on global warming pollution could help hasten the move from old, dirty energy to the clean, renewable energy of the future.
For more information, click here.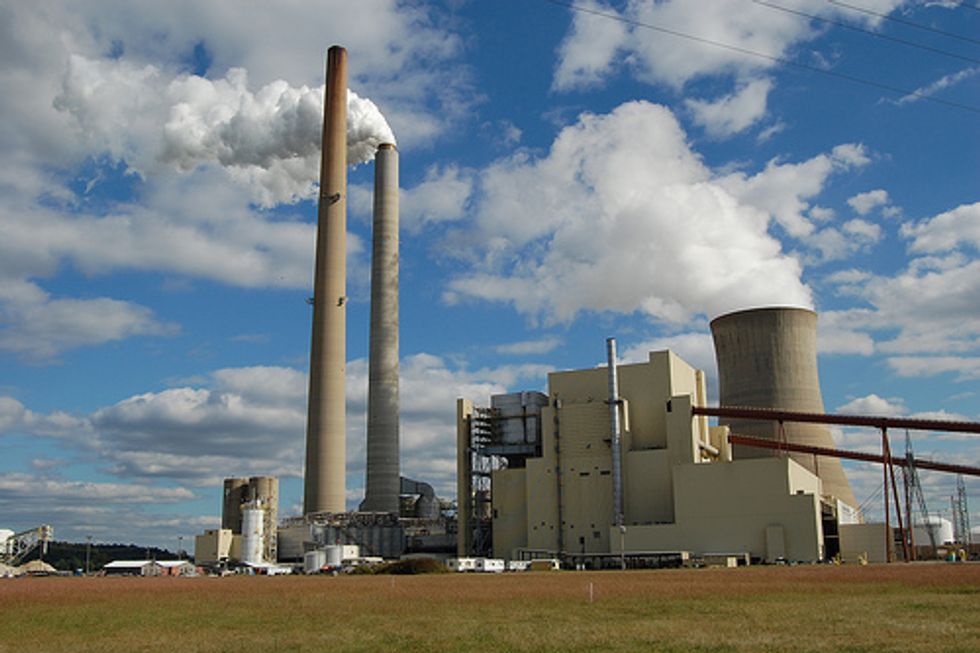 In response to a WildEarth Guardians' lawsuit, three massive coal-fired power plants in Oklahoma are being faced with two choices—clean up, or convert to clean energy.
Under a plan finalized Dec. 13 by the U.S. Environmental Protection Agency (EPA), three of the states' dirtiest and oldest coal-fired power plants will be required to reduce harmful air pollution by 95 percent within five years, or otherwise convert to natural gas or other cleaner power sources. You can view a map of these power plants by clicking here.
The plan promises significant benefits for public health and the environment.
"This is a big step forward for clean, breathable air in Oklahoma," said Jeremy Nichols, Climate and Energy Program director for WildEarth Guardians. "It also emphasizes the need to move toward cleaner energy sources."
Coal-fired power plants in Oklahoma already take a disproportionate toll on health and the environment. Estimates indicate that every year, these plants contribute to 111 premature deaths and other illnesses at a cost of more than $1 billion (see the Clean Air Task Force report here). The EPA estimates that every year, Oklahoma coal-fired power plants degrade visibility in pristine areas such as the Wichita Mountains Wilderness Area, which is located in the southwestern portion of the state, making the area three times hazier than normal.
The EPA's plan was spurred by a lawsuit filed by WildEarth Guardians that challenged the EPA's failure to ensure air pollution from a number of states, including Oklahoma, protects downwind states. As part of this lawsuit, EPA agreed to finalize a clean air plan by June 21, 2011.
The new plan responds in three significant ways:
It approves an Oklahoma plan to reduce nitrogen oxide and particulate matter emissions from its coal-fired power plants. Oklahoma's plan would reduce smog and haze forming nitrogen oxide emissions by more than 27,000 tons annually, equal to taking 1.4 million passenger vehicles off the road.
It disapproves of Oklahoma's plan to reduce sulfur dioxide from coal-fired power plants. Oklahoma's plan fell short of ensuring enough sulfur dioxide pollution was reduced in time to meet Clean Air Act requirements.
It adopts a federal plan that would require the use of scrubbers to reduce sulfur dioxide emissions from three coal-fired power plant units in Oklahoma—two units at Oklahoma Gas and Electric's 1,716 megawatt Muskogee plant in Muskogee County and two units at the company's 1,138 megawatt Sooner plant in Noble County, and two units at American Electric Power's 946 megawatt Northeastern plant in Rogers County. The plan would reduce sulfur dioxide emissions by 95 percent from these coal-fired plants and require these reductions to be achieved within three years.
The EPA's plan rejected a proposal by Oklahoma that would have allowed the state's coal-fired power plants to avoid installing scrubbers in exchange to committing to convert to cleaner natural gas by 2026. The plan does not foreclose on the ability of the power plants to convert to natural gas, but makes clear that such conversions would need to happen more quickly.
In total, 3,800 megawatts of coal-fired electricity would be cleaned up or repowered.
"The door is open for clean energy, but we can't sacrifice our clean air to get there," said Nichols. "EPA's plan leaves Oklahoma utilities a reasonable choice—either convert to clean energy sooner, or clean up their pollution."
For more information, click here.