This website uses cookies to ensure you get the best experience while browsing it. By clicking 'Got It' you're accepting these terms.
The Revelator
September has arrived, summer vacation season is over and it's time to get stuff done — not just for the month ahead but for the future of the planet.
Closed coal mine in Boone County, West Virginia.
WVPB/ Janet Kunicki
It was supposed to be all about jobs. When the president announced his intent to abandon the Clean Power Plan this spring and then withdraw from the Paris agreement this summer, one of the biggest reasons cited was to protect the coal jobs sustaining communities in places like Appalachia.
There's just one problem. Whatever the White House says, coal jobs are in a terminal decline and whatever cynics claim, it's not some cabal of heartless environmentalists to blame. It's the power industry itself, driven by advances in technology and simple market forces.
EcoWatch Daily Newsletter
Wednesday started the last 100 days of Obama's presidency. So rather than speculate on who our next leader will be, let's focus on what our current one still has the power to do on behalf of our climate.
With an election season as inconceivable as this one's turning out to be, it's easy to forget that Barack Obama is actually still our president—and he still holds the power to take the bold action on climate change we need.
There's no question President Obama has moved the needle when it comes to taking action on climate change.Flickr / Creative Commons
There's no question President Obama has moved the needle when it comes to taking action on climate change. More so than any other U.S. president to date, he has pushed for political solutions to carbon pollution at home with the Clean Power Plan (though that now has to fight its way through legal challenges).

On the global stage he has pushed for consensus among world leaders that we all need to deal with our addiction to fossil fuels, helping to broker the Paris climate accord and a landmark deal with China.
This would be a strong legacy, if it weren't for the stark reality that even developing the oil, gas and coal in fields and mines that already exist would take us beyond 2 C of warming into climate chaos territory, let alone if we frack, drill or otherwise dig up fossil fuels from new sites, of which there are plenty of companies hoping to do just that. (If you want to know more about the math behind our planet's climate boundaries for energy production and use, check out Oil Change International's brilliant but scary new analysis).

Faced with this reality, we need President Obama to do everything in his power to keep fossil fuels in the ground.
Specifically, in the next 100 days, the president needs to use his executive power in the U.S. to put a stop to new oil and gas drilling and fracking projects on our public lands and waters, just as his administration did earlier this year when it imposed a moratorium on new coal mining. Since President Obama took office, more than 10 million acres of public lands across the U.S. and more than 15 million acres of public offshore waters in the gulf have been turned over to energy corporations for fossil fuel extraction.
And there's plenty more where that came from.
Taking public lands off the table when it comes to fossil fuel developers would not only be an important step towards safeguarding our climate, but would also protect the many communities whose land, air and water are being poisoned. From the Gulf Coast, to Colorado, to North Dakota, to Alaska, the way that fossil fuels are extracted, processed and transported pose grave threats to public health, people's livelihoods and ancestral lands and waters. Protecting these spaces would send a clear message that America wants a just transition away from fossil fuels, not an abusive relationship where we're beholden to them, however much they hurt us.

When tThe New York Times interviewed President Obama recently, the reporter observed that "He believes that his efforts to slow the warming of the planet will be the most consequential legacy of his presidency." Studies have shown that by ending fossil fuel extraction on federal lands and waters, Obama can significantly reduce global emissions and make progress towards his Paris commitments.
So with 100 days still as the leader of the free world and the ability to stop fossil fuel extraction on our public lands and waters, the president doesn't have to just believe in his climate legacy, he can take action that makes it real.
Join us in telling President Obama: Protect our communities and our climate. End new fossil fuel leasing today.
By Emily Saari
According to media reports, the World Bank plans to limit its financing of new coal-fired power plants to "rare circumstances," reflecting the Bank's increased focus on reducing the effects of climate change. A recent World Bank report warns that the world is currently heading towards 4 degrees Celsius of warming compared to pre-industrial levels, which could have disastrous impacts on people and nature worldwide.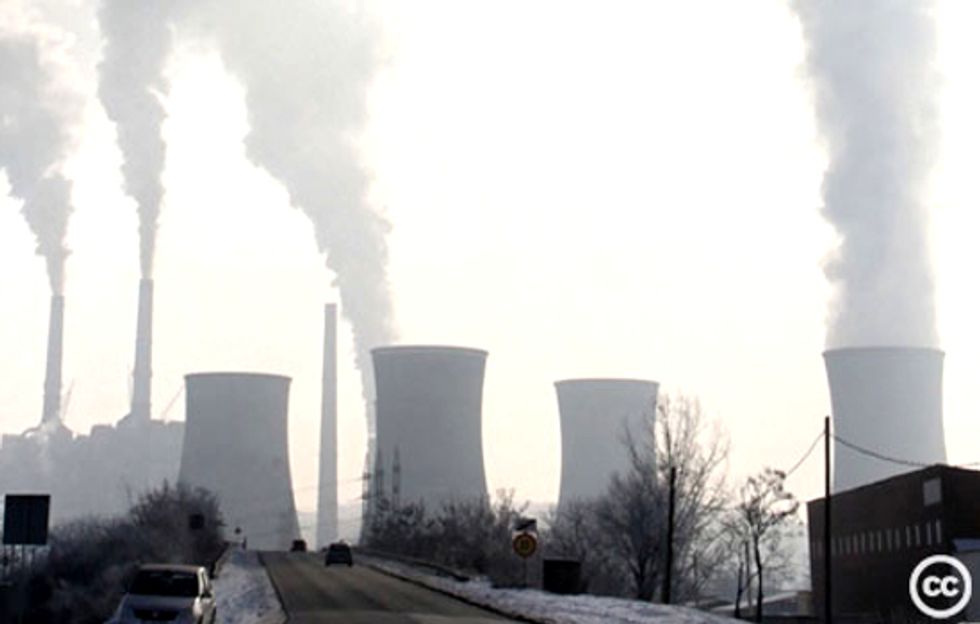 From the leaked World Bank report:
[The World Bank] will cease providing financial support for greenfield [new] coal power generation projects, except in rare circumstances where there are no feasible alternatives available to meet basic energy needs and other sources of financing are absent.
As a powerful funder of global energy projects—the Bank spent $8.2 billion on energy projects in the 2012 fiscal year—this decision is pivotal for shifting global investments away from coal, one of the dirtiest forms of energy. Coal power is responsible for 40 percent of the world's carbon dioxide emissions and a host of public health impacts.
Nicolas Mombrial, head of the development charity Oxfam's Washington office, said:
This plan could be a major boost in the transition needed from fossil fuels to renewable energy sources in the fight against the climate crisis, in a way that prioritizes the interests of poor people.
The U.S., the Bank's largest shareholder, affirmed this decision earlier in the week when President Obama announced that he would restrict U.S. funding for coal projects overseas. President Obama, however, indicated that his administration would fund new coal projects if they implemented carbon capture and sequestration (CCS) technology to limit the release of greenhouse gas emissions. CCS technology is controversial and has yet to be proven reliable on a large scale.
Still open for questioning is whether this decision will stop the World Bank from funding a controversial coal-fired power plant in Kosovo, a project highly criticized by local activists for its potential public health effects. In speaking of the controversy over the power plant in Kosovo, Tim Wirth, former undersecretary of state for global affairs under President Clinton and now vice chairman of the U.N. Foundation, said:
Kosovo, that's a tough decision. But of course they shouldn't build it. If the president makes decisions right after a major climate speech to fund a coal power plant right off the Adriatic, we're right back where we started. They're just getting themselves right back in the soup.
This announcement by the World Bank follows suit with recent reports by Australia's Climate Commission and the International Energy Agency warning that the world must leave 80 percent of all fossil fuel deposits in the ground if catastrophic climate change is to be avoided. Today's media reports are based on a leaked draft of a new World Bank plan, which is apparently scheduled for discussion by the World Bank board next month.
Visit EcoWatch's COAL and CLIMATE CHANGE pages for more related news on this topic.
——–
Click here to tell Congress to Expedite Renewable Energy.

The Tennessee Scenic Vistas Protection Act, which could make Tennessee the first state to put a ban on high-elevation surface mining techniques such as mountaintop removal, faces an important hurdle this Wednesday, Feb. 29, in the Senate Environment Committee. We expect the vote to be very close, so it's all hands on deck in moving these legislators to do the right thing.
Below is a list of the senators who sit on the Environment Committee. Call them and let them know you support the Scenic Vistas Protection Act, and want to vote "YES." Learn more about our work to pass the Scenic Vistas bill by clicking here.
Senate Environment Committee
Committee Officers:
Sen. Steve Southerland, chair: Phone (615) 741-3851
Sen. Jack Johnson, vice-chair: Phone (615) 741-2495
Sen. Jim Summerville, secretary: Phone (615) 741-4499
Members:
Sen. Mike Bell: Phone (615) 741-1946
Sen. Mike Faulk: Phone (615) 741-2061
Sen. Kerry Roberts: Phone (615) 741-1999
Sen. Roy Herron: Phone (615) 741-4576
Sen. Beverly Marrero: Phone (615) 741-9128
Sen. Eric Stewart: Phone (615) 741-6694
In addition, call Gov. Bill Haslam at 615-741-2001. He spoke out against mountaintop removal during the campaign. Ask him to put action to those words by showing the leadership to guide the Scenic Vistas bill through the legislature.
The following television ad is running on Fox News in many of their districts.
For more information, click here.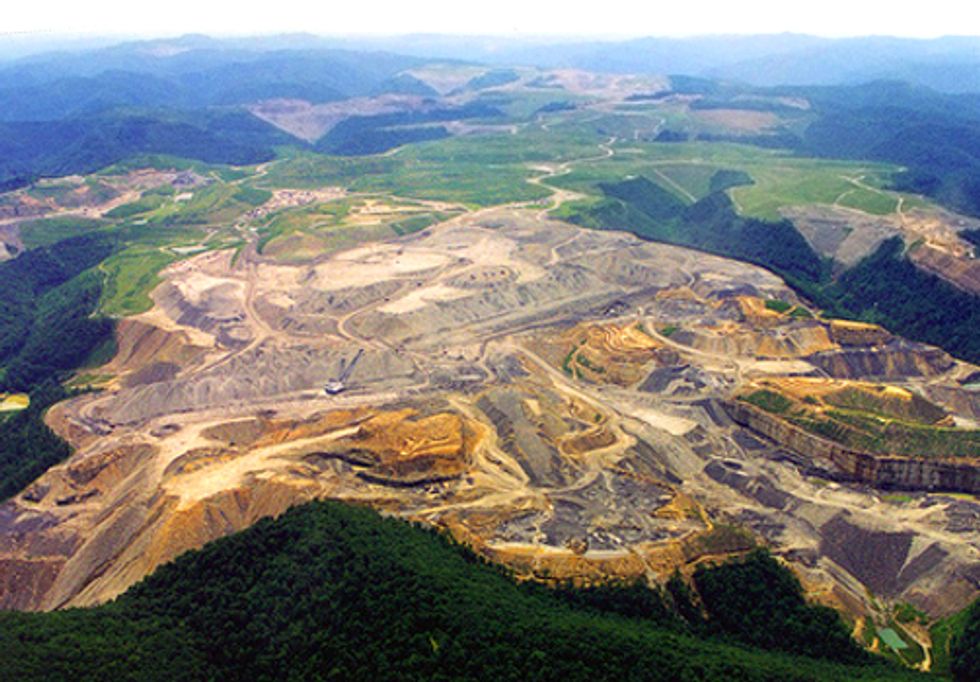 Mountaintop removal coal mining is destroying the mountains and threatening the health and lives of communities across Appalachia. But people in Appalachia are standing up and today they need your support.
Residents of Blair, W.V. have noticed increased activity from mining company Arch Coal around Blair Mountain—the site of the largest labor uprising in American history. Residents are becoming increasingly concerned about Arch's activities and fear they will move forward with plans to mine the historic location.
Just minutes ago, this multi-billion dollar company announced record profits for the fourth quarter of last year. Arch Coal has four planned operations on Blair Mountain, some of which intrude onto the battlefield.
Folks in Appalachia won't stand for Arch Coal's plan to destroy their community and our nation's history just so they can increase their profit margin, and we shouldn't either.
Call Arch CEO Steven Leer today and tell him that Appalachian communities should not fall victim to pad his profit margin.
To allow Arch Coal to destroy Blair Mountain would be to tear out a crucial page of American labor history and burn it. But even more important than the history are the lives of the people living at the foot of this mountain.
Take action today and tell Arch Coal to save Blair Mountain.
For more information, click here.