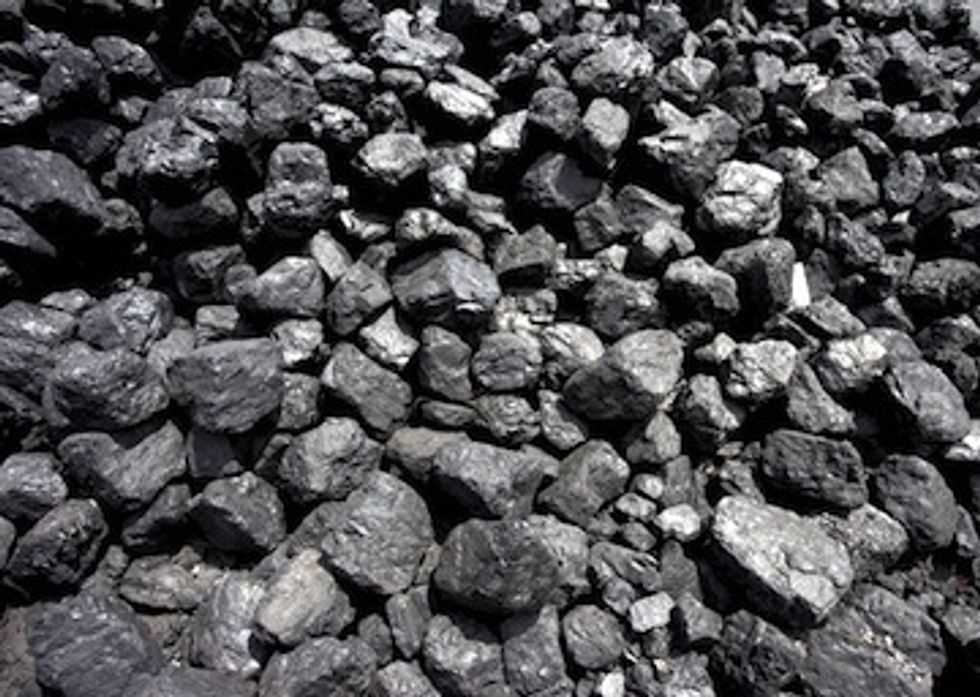 Photo courtesy of Shutterstock
Yesterday, the Department of Interior's (DOI) Office of the Inspector General released a report confirming U.S. coal companies receive massive subsidies from U.S. taxpayers for mining leases on public lands. The Inspector General's findings come on the heels of the Institute for Energy Economics & Financial Analysis 2012 report which revealed that the current Bureau of Land Management (BLM) leasing program cuts U.S. taxpayers out of billions of dollars in revenue.
Yesterday's Inspector General report faults the BLM for failing to take into account potential profits for coal export and for failing to follow an Interior Secretary Order intended to ensure unbiased evaluations of the fair market value for federal coal. 
The report explains, "Since even a 1-cent-per-ton undervaluation in the fair market value calculation for a sale can result in millions of dollars in lost revenues, correcting the identified weaknesses could produce significant returns to the government."

Bill Corcoran, deputy director of the Sierra Club's Beyond Coal campaign issued the following statement in response:
We are heartened by the DOI Inspector General's thorough evaluation of the seriously flawed practices of the Bureau of Land Management's coal leasing program. This report is the first step in giving Interior Secretary Sally Jewell the tools needed to facilitate a long overdue revamping of the BLM's public leasing program.
The BLM has been operating outside of Secretarial orders for years, opening the floodgates for the fleecing of U.S. taxpayers by coal corporations to the tune of $30 billion of lost revenue. It's a testament to how flawed the program truly is when 80 percent of coal leases granted by the BLM are done without a single other competitive bid, and companies like Peabody Energy consistently receive coal leases as low $1.10 per ton.
At a time when American families are still being asked to make difficult economic sacrifices, they are counting on our federal leaders to protect them from being short-changed by those who profit from skirting the law. Now, as we await the release of the Department of Interior's investigation into coal royalties, we renew our call for a moratorium of all coal leasing on public lands. These federal agencies must get their houses in order to prevent predatory coal companies from further taking advantage of U.S. taxpayers and damaging our economy.
Visit EcoWatch's COAL page for more related news on this topic.
——–
Click here to tell Congress to Expedite Renewable Energy

EcoWatch Daily Newsletter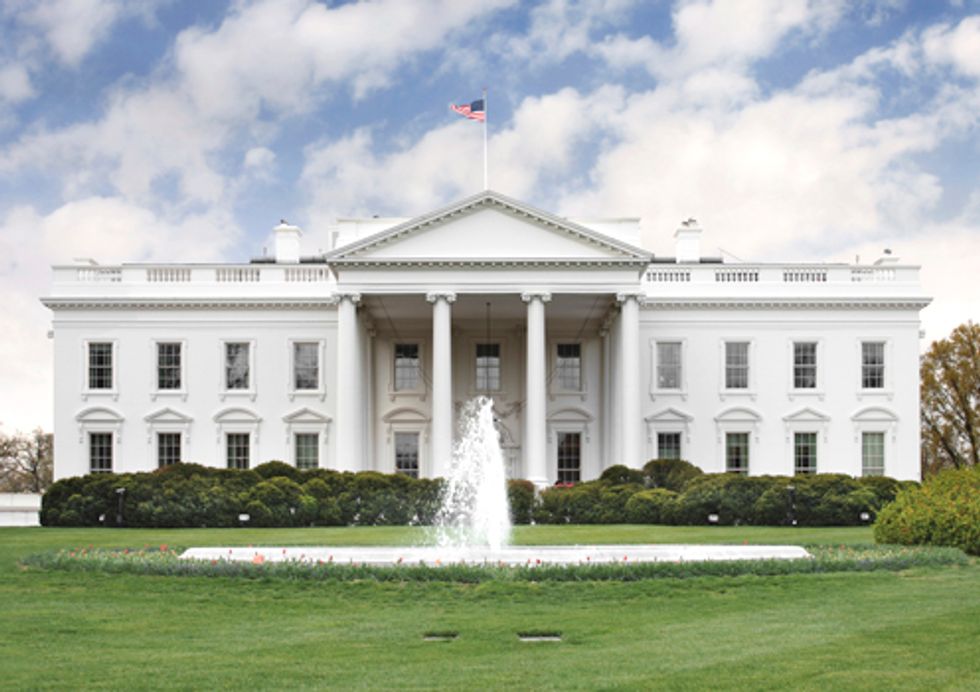 From the Chesapeake Bay to the Puget Sound to the many smaller waters in between, America's waterways are today one step closer to protection under the Clean Water Act, as the Obama administration is now in the final stage of issuing guidelines to restore critical Clean Water Act protections to the nation's waterways.
"This is an important step forward for America's waters and the people who depend on them and enjoy them," said Shelley Vinyard, federal clean water advocate for Environment America. "Once these guidelines are final, everyone from the Great Lakes fisherman to the family visiting the shores of the Narragansett Bay will be able to reap the rewards of cleaner water."
The guidelines come at a time when nearly 60 percent of the country's streams, 20 million acres of wetlands, and 117 million Americans' drinking water is at risk of pollution, thanks to two polluter-friendly Supreme Court decisions in the last decade. The guidelines, which were proposed last April, received overwhelming support from ordinary citizens, thousands of public health professionals, and hundreds of farmers, local elected officials, and recreational businesses—from Confluence Kayaks in Colorado to Angus Murdoch, a farmer from central Virginia.
The proposed guidelines are expected to be finalized by early spring, and were sent to the Office of Management and Budget on Feb. 22.
The industries primarily responsible for this pollution—mega-agribusiness, the coal industry, Big Oil and big developers, are fighting to block these guidelines. In fact, Sen. Rand Paul (R-KY) introduced a bill Feb. 16 that, if passed, would block the president and his administration from ever finalizing these guidelines, and would leave as many as 2.5 million miles of streams nationwide permanently unprotected.
"We are excited that the administration has taken this step toward restoring the Clean Water Act and has reiterated its commitment to protecting America's waterways from pollution," Vinyard said. "We are counting on the Obama administration to continue to stand up to big polluters, and look forward to working with them to ensure all Americans have clean water in which to swim, fish, recreate, and drink."
For more information, click here.
Like many other plant-based foods and products, CBD oil is one dietary supplement where "organic" labels are very important to consumers. However, there are little to no regulations within the hemp industry when it comes to deeming a product as organic, which makes it increasingly difficult for shoppers to find the best CBD oil products available on the market.
<p>Here you can learn about the importance of organic hemp oil, why it's better for the environment, and which CBD companies actually make trustworthy products with sustainable farming processes. origins which weigh heavily on many consumers who want to buy a product that's produced in the best way possible for not only themselves to ingest, but for the environment as well through sustainable farming methods. </p><h2>What Is CBD Oil?</h2><p>First things first, CBD stands for cannabidiol, and it's a cannabinoid found within cannabis sativa plants. This plant compound is believed to have many potential benefits, and it is primarily derived from hemp plants via a CO2 extraction process. </p><p>Since CBD is extracted from industrial hemp, which contains only trace amounts of THC (the psychoactive component in cannabis plants), this means that CBD won't make you feel high like marijuana, which has much higher levels of THC that causes psychoactive effects. Instead, the effects of CBD are much more subtle and promote a general sense of calm and relaxation in most users.</p><h2>What Makes a CBD Oil Organic?</h2><p>In terms of organic labels, perhaps the most important (and prominent) certification comes from the United States Department of Agriculture (USDA). This government organization has been labeling foods as "organic" for many years, but what exactly does this certification entail? Essentially, a label indicating that a product is "USDA Organic" or "Certified Organic" means that at least 95% of the ingredients are obtained from organic sources.</p><p>For a crop to be considered organic by the USDA, it must be grown without the use of industrial solvents, irradiation, genetic engineering (GMOs), synthetic pesticides, or chemical fertilizer. Instead, farmers rely on natural substances and <a href="https://www.usda.gov/media/blog/2012/03/22/organic-101-what-usda-organic-label-means" rel="noopener noreferrer" target="_blank">mechanical, physical, or biologically based farming</a> techniques to cultivate healthy and organic crops.</p><p>Before the passage of the 2018 Farm Bill, no hemp-derived products could be dubbed as "certified organic" since the hemp plant and its extracts were still categorized as a Schedule I Controlled Substance. However, it's still difficult for CBD companies to obtain a USDA certified organic label for their products due to the legal grey area that still surrounds CBD extracts. </p><p>Because of these challenges, and due to the fact that industrial hemp has only recently become an agricultural crop, very few CBD oils are USDA certified organic. Rather, many CBD products contain hemp extracts from plants that were grown in organic conditions but may not be federally certified.</p><h2>What are the Best Organic CBD Oil Brands?</h2><p><em>Each product featured here has been independently selected by the writer. If you make a purchase using the links included, we may earn commission.</em></p><em><br></em>