By Justin Guay and Lauri Myllyvirta
Increasing coal burning in Europe caused 2,000 additional premature deaths, with exports from the U.S. accounting for two thirds of that increase.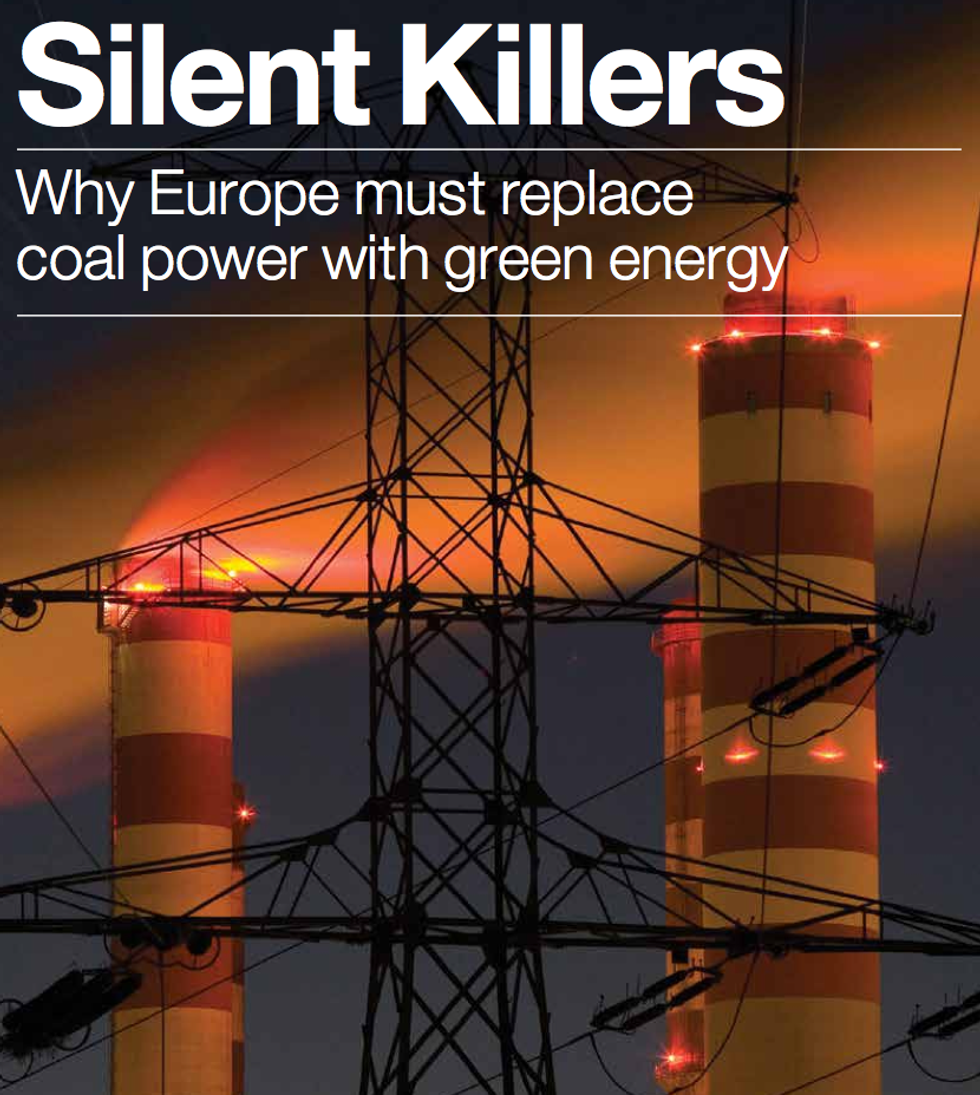 Coal-fired power plants are silent killers. Hour after hour, these plants fill the air with toxic pollutants, including mercury, lead, arsenic, cadmium and tiny sulphate and nitrate particles that go deep into people's lungs and bloodstream. These emissions caused 22,000 premature deaths in the European Union (EU) in 2010, through strokes, heart attacks, lung cancer and other diseases, as estimated in a new report from Greenpeace, based on research by the University of Stuttgart.
The EU has seen a problematic short term rise in coal burn over the past three years (though the long term trend is down). New statistics from BP place the increase at 11 percent with imports increasing a whopping 26 percent. One of the biggest sources of those deadly coal imports was the U.S., whose exports to the EU almost doubled. In fact, the U.S. accounted for 65 percent of Europe's increased coal consumption. Which means, according to Greenpeace modeling results, 65 percent of the 2,000 premature deaths in the EU were caused by U.S. coal exporters. Not exactly an export to be proud of.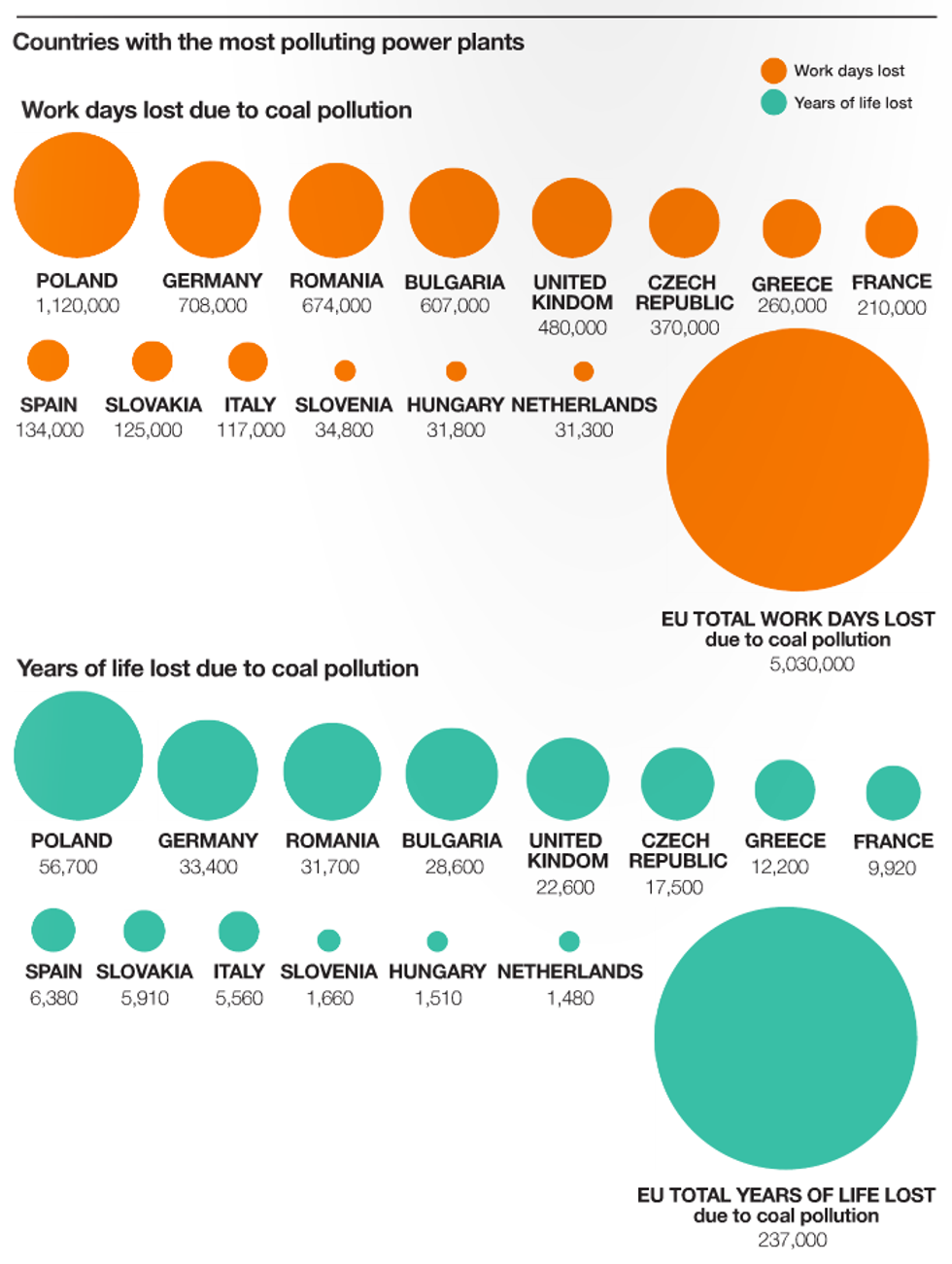 Leaving U.S. culpability in this increased mortality aside for now, what's up with the clean, green EU? It turns out a number of factors are conspiring to improve coal's short-term fortunes: a plummeting carbon dioxide price, lack of political leadership and some national factors, particularly in the United Kingdom. This has combined with lower prices for imported coal, driven largely by the U.S. dumping its surplus output on the seaborne market (because as Mayor Bloomberg rightfully points out, the U.S. coal industry is a dead man walking) to increase coal burn.
But what has not been behind this rise is the building of new coal power stations, or fossil fuels covering for Germany's nuclear closures. Very few new coal plants have come online, and fossil fuel fired generation as a whole has dropped as renewable generation has grown rapidly.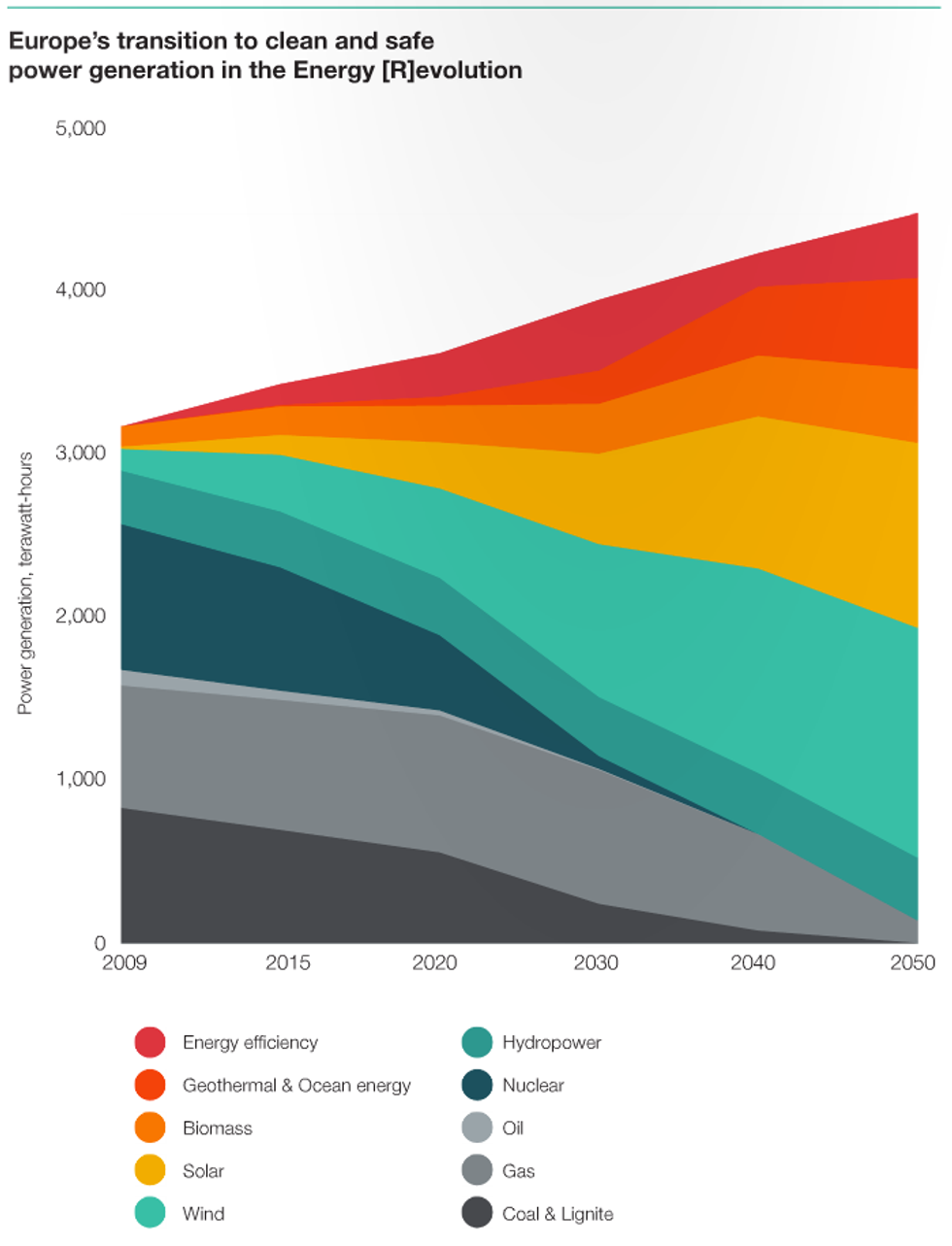 The problem is with ongoing economic turmoil, Europe's decision-makers have decided to pamper dirty industries in false hopes of protecting jobs rather than pushing forward with a clean energy economy to put Europeans back to work. The biggest culprit here is the UK, where utilities have run their old coal power plants at full steam before the country's upcoming carbon tax and air pollution regulation force the plants to retire. The good news is that these factors will reverse in the near future: air pollution norms and UK's carbon tax will kick in, renewable energy growth will start eating into coal output and decision-makers will face increasing pressure to start leading on climate again.
But what of those amoral U.S. coal exporters? The ones peddling death and disease to our friends in Europe? The situation feels eerily reminiscent of tobacco companies seeking "growth" markets outside U.S. borders as the country collectively awoke to the industry's real impact. As U.S. decision-makers weigh the costs and benefits of dramatically increasing this deadly export it's worth asking ourselves is this an export we can justify? Thanks to this new report from Greenpeace we can conclusively give you 2,000 reasons it's not.
Visit EcoWatch's COAL and ENERGY pages for more related news on this topic.
——–
Click here to tell Congress to Expedite Renewable Energy.

EcoWatch Daily Newsletter
Photo by Paul K. Anderson, www.paulkanderson.com.
A growing coalition of Northwest residents are traveling hundreds of miles to make sure agencies understand their strong opposition to dangerous coal transport through their communities. The outcry from citizen groups across the Northwest is in response to a proposed expansion of exported coal from Powder River Wyoming to industries in China, India and the Far East. As part of its plan, the coal industry threatens to send 60 new mile-long coal trains through many rail communities in Montana, Idaho, Oregon and Washington to five proposed export terminals, where the dirty carbon-based fuel will be loaded onto ships destined for Asia.
On Dec. 13, in Seattle, Washington, thousands are anticipated to attend the final public hearing to weigh in on a plan to build the largest of five proposed Northwest coal terminals near Bellingham, Washington. The proposed Gateway Pacific Terminal would be constructed in a wetland area adjacent to a critically important aquatic reserve, and would receive and export 48-54 million tons of coal per year.
The hearing takes place at 4 p.m. at the Washington Convention Center in Downtown Seattle. A rally and press conference precedes the hearing.
Waterkeepers from around the Northwest—including Chris Wilke, Puget Soundkeeper; Matt Krogh, North Sound Baykeeper; and Bart Mihailovich, Spokane Riverkeeper—are opposing the transport of coal and the construction of the terminals. Waterkeeper Alliance's National Director Pete Nichols will join local Waterkeepers to attend the hearing and to represent the dozens of other Waterkeepers across the U.S. and Asia that oppose coal exports.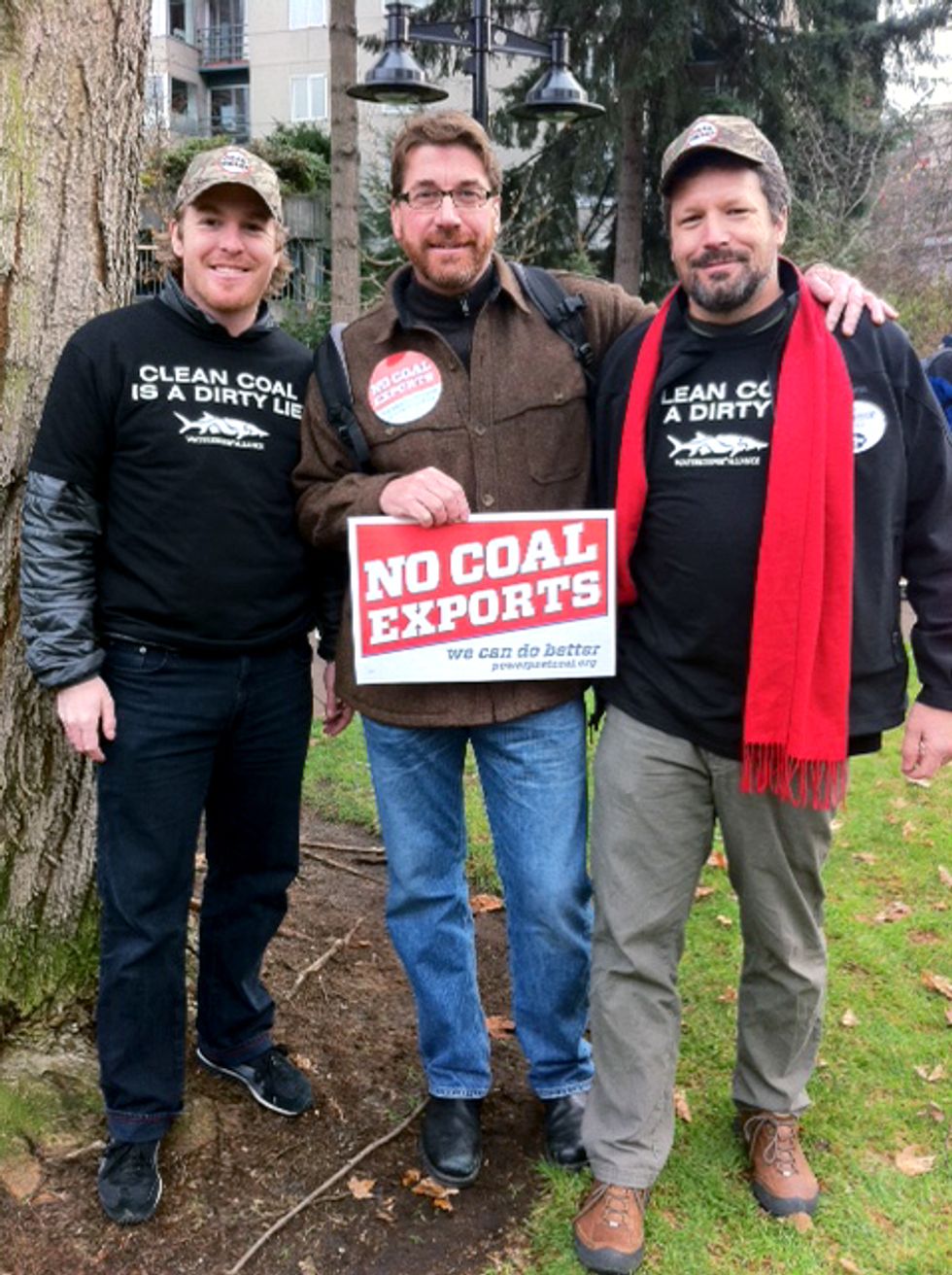 At the final hearing, attendees will renew calls on the Army Corps of Engineers to conduct an area-wide assessment of the proposed projects and to include a thorough evaluation of the dangers of snarled traffic, emergency response delays, threats to health and safety from toxic diesel and dangerous coal dust emissions, the risks of coal train derailments and marine spills, mercury emissions deposited in the Western U.S. from increased coal burning in Asia, climate impacts of additional coal development and costs to local businesses surrounding the rail line, and those reliant upon it to maintain a thriving business. In addition, there is a call for the Environmental Impact Statement produced for approval of the terminal to reflect the true impact of coal mining, transportation and burning, and whether or not global climate change is considered for the most dramatic proposed expansion in fossil fuel exports in years.
Visit EcoWatch's COAL EXPORTS page for more related news on this topic.
--------
Click here to sign stop coal exports.