If there was just one place in the world where it would make sense to protect trees, maintain the rainforest and damp down global warming, scientists have confirmed that it would be the island of Borneo.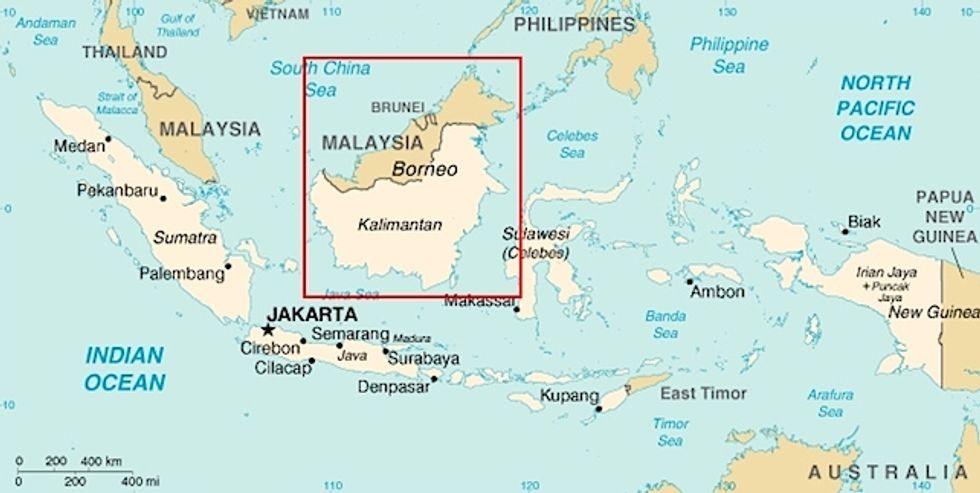 A new research report published in the Journal of Ecology says that while the Amazon rainforest might be the biggest and most important area of green canopy on the planet, Borneo soaks up, tree for tree, more carbon from the atmosphere.
Lindsay Banin, an ecologist at the UK-based Centre for Ecology and Hydrology (CEU), and colleagues from Malaysia, Brunei, the U.S., Brazil, Taiwan, Peru and Ecuador investigated what is called above-ground wood production—the most visible, tangible indicator of carbon uptake—to see how forests in Amazonia and Indonesia measured up as consumers of atmospheric carbon.
The tropical rainforests cover only one-tenth of the planet's land surface, but they account for about one-third of the terrestrial primary production—that is, about one-third of the conversion of sunlight into greenery happens in the tropical forests—and they soak up about half of all terrestrial carbon.
Vigorous Consumers
However, it turns out that some tropical forests are more vigorous consumers than others. The Amazon and the Borneo forests have similarities—for example, neither has an annual dry season, and each has a range of soil types. So if there is a difference, it must be in the trees.
The researchers examined data from 17 plots in Amazonia and 11 in Borneo, with a total of 12,000 trees—all of which have been monitored for more than two decades.
They found that the woody growth in north Borneo was almost half as much again (49 percent) as in the north-west Amazon. South-east Asian trees of a given diameter were taller than Amazon trees, which meant they amassed a greater volume of wood. On average, the south-east Asian plots grew 3.2 tons of wood per hectare more than the South American plots.
The research matters because climate scientists still have an uncertain picture of the carbon cycle. Simulations of future temperatures depend on what happens to carbon dioxide emissions, and how vigorously the natural world responds to all that extra potential fertility.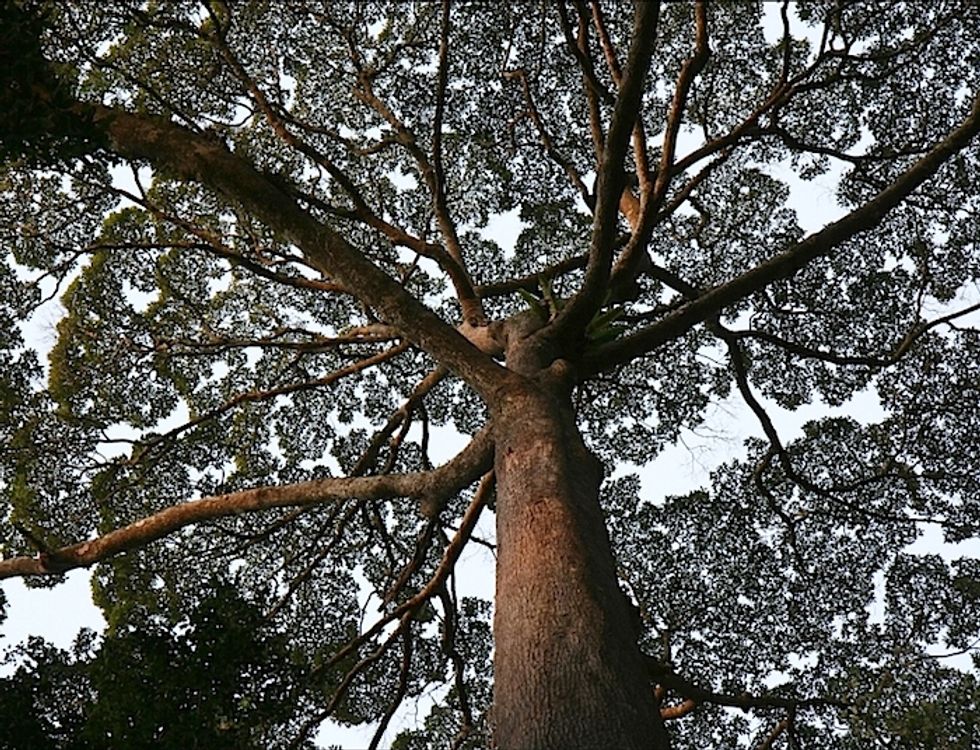 There has been recent concern that higher temperatures and changes in rainfall pattern could drastically alter the rainforests in the Congo and in the Amazon rainforests.
But there is also evidence that mature forests, with a high population of elderly giant trees, can still soak up surprising quantities of carbon dioxide.
Alarming Rate of Loss
On the debit side, Borneo has been losing its primal forest cover at an alarming rate. More than half of the lowland forests of Kalimantan—the equivalent of an area the size of Belgium—were felled for timber between 1985 and 2001.
If trees in Borneo grow faster than anywhere else in the tropics, then any loss of those trees is likely to accelerate global warming.
The next step in the research is to try to figure out what Borneo has that Amazonia hasn't.
The difference can be linked to local evolutionary history and the types of trees that flourish in each region.
"In Borneo, dipterocarps—a family of large trees with winged seeds—produce wood more quickly than their neighbours," said Dr. Banin, lead author of the CEU report. "This means that they have evolved something special and unique—and what this is exactly remains a mystery.
"Dipterocarps are known to make special relationships with fungi in the soil, so they may be able to tap into scarce nutrient resources. Or they may be trading off growth of other plant parts."
--------
YOU MIGHT ALSO LIKE
Research Finds Vapors From Coniferous Trees Could Help Slow Global Warming
New Research Shows Tree Roots Regulate CO2, Keep Climate Stable
5 of the World's Most Amazing Trees
-------- 
At the elevated levels of atmospheric carbon dioxide (CO2) anticipated by around 2050, crops that provide a large share of the global population with most of their dietary zinc and iron will have significantly reduced concentrations of those nutrients, according to a new study led by Harvard School of Public Health (HSPH). Given that an estimated 2 billion people suffer from zinc and iron deficiencies—resulting in a loss of 63 million life years annually from malnutrition—the reduction in these nutrients represents the most significant health threat ever shown to be associated with climate change.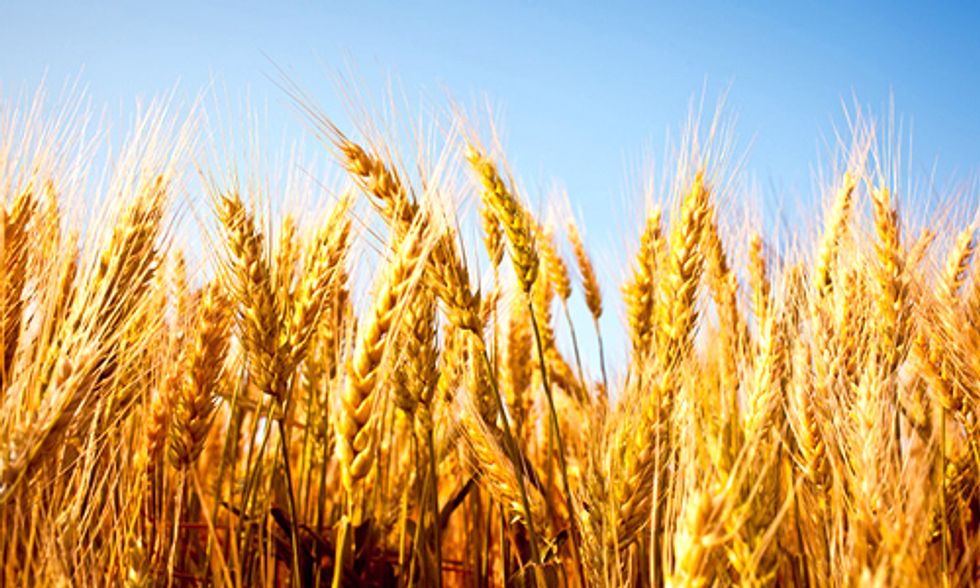 "This study is the first to resolve the question of whether rising CO2 concentrations—which have been increasing steadily since the Industrial Revolution—threaten human nutrition," said Samuel Myers, research scientist in the Department of Environmental Health at HSPH and the study's lead author. The study appears online May 7 in Nature.
Some previous studies of crops grown in greenhouses and chambers at elevated CO2 had found nutrient reductions, but those studies were criticized for using artificial growing conditions. Experiments using free air carbon dioxide enrichment (FACE) technology became the gold standard as FACE allowed plants to be grown in open fields at elevated levels of CO2, but those prior studies had small sample sizes and have been inconclusive.
The researchers analyzed data involving 41 cultivars (genotypes) of grains and legumes from the C3 and C4 functional groups (plants that use C3 and C4 carbon fixation) from seven different FACE locations in Japan, Australia and the U.S. The level of CO2 across all seven sites was in the range of 546 to 586 parts per million (ppm). The researchers tested the nutrient concentrations of the edible portions of wheat and rice (C3 grains), maize and sorghum (C4 grains), and soybeans and field peas (C3 legumes).
The results showed a significant decrease in the concentrations of zinc, iron and protein in C3 grains. For example, zinc, iron and protein concentrations in wheat grains grown at the FACE sites were reduced by 9.3 percent, 5.1 percent, and 6.3 percent, respectively, compared with wheat grown at ambient CO2. Zinc and iron were also significantly reduced in legumes; protein was not.
The finding that C3 grains and legumes lost iron and zinc at elevated CO2 is significant. Myers and his colleagues estimate that 2 billion to 3 billion people around the world receive 70 percent or more of their dietary zinc and/or iron from C3 crops, particularly in the developing world, where deficiency of zinc and iron is already a major health concern.
C4 crops appeared to be less affected by higher CO2, which is consistent with underlying plant physiology, as C4 plants concentrate CO2 inside the cell for photosynthesis, and thus they might be expected to be less sensitive to extracellular changes in CO2 concentration.
The researchers were surprised to find that zinc and iron varied substantially across cultivars of rice. That finding suggests that there could be an opportunity to breed reduced sensitivity to the effect of elevated CO2 into crop cultivars in the future.
In addition to efforts to reduce CO2 emissions, breeding cultivars with reduced sensitivity to CO2, biofortification of crops with iron and zinc, and nutritional supplementation for populations most affected could all play a role in reducing the human health impacts of these changes, said Myers. "Humanity is conducting a global experiment by rapidly altering the environmental conditions on the only habitable planet we know. As this experiment unfolds, there will undoubtedly be many surprises. Finding out that rising CO2 threatens human nutrition is one such surprise," Myers said.
Other HSPH authors include Antonella Zanobetti, Itai Kloog and Joel Schwartz.
--------
YOU MIGHT ALSO LIKE
Maple Syrup Threatened by Climate Change
8 Foods That California's Drought Will Make More Costly
Climate Change Causes Spike in Coffee Prices 
--------
EcoWatch Daily Newsletter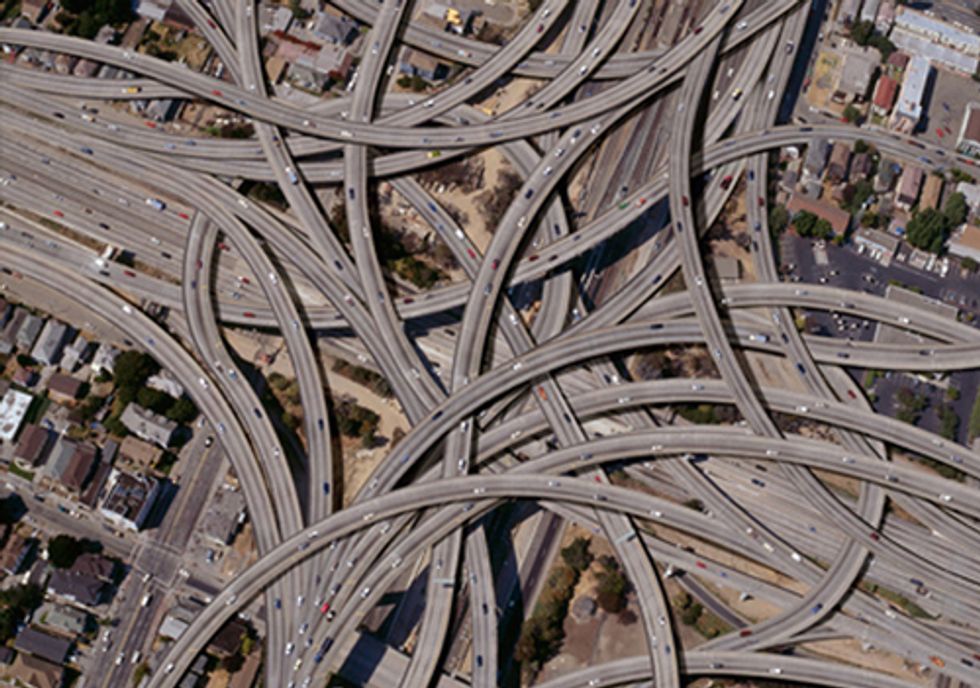 More than a million people in the Los Angeles region are exposed to undisclosed, unhealthy levels of air pollution every day, according to a lawsuit filed Jan. 3 by Physicians for Social Responsibility-Los Angeles, the Natural Resources Defense Council (NRDC), and Communities for a Better Environment.
Pollution produced by the region's millions of diesel and gasoline powered vehicles cause a heavy health burden for everyone living in Southern California, but evidence shows that it harms families and individuals living within approximately 300 yards of L.A.'s heavily-trafficked roadways even more. Although these families and other advocates have repeatedly asked for monitors to be placed along the roadways to determine exactly how much pollution comes from these roadways, the U.S. Environmental Protection Agency (EPA) has refused to do so.
"How will the EPA protect us against air pollution if they won't even measure how much is in the air?" asked Adrian Martinez, staff attorney with NRDC. "On many days, smog blankets our region as a result of the millions of tailpipes on our highways. People living near these freeways are at the greatest risk, yet lack adequate protection and the much needed air monitoring stations in these very obvious places with foul air. Regulators are actively avoiding this problem instead of addressing it, and that needs to stop."
The federal lawsuit contends EPA violated the law by allowing the South Coast Air Quality Management District to ignore high levels of air pollution breathed by those living near freeways. NRDC and local advocates have sought to ensure air monitors are placed along the region's highways to better inform the local air district about the hazardous levels of particulate air pollution, and to arm them with the information necessary to take action to protect the region's residents. 
"The science on this is clear," said  Martha Dina Arguello, executive director of Physicians for Social Responsibility-Los Angeles. "People who breathe this polluted air suffer the staggering health impacts of air pollution at every phase of life. We know that women who live near heavy traffic roadways have a greater risk of having a low birth weight child and the child is more likely to develop asthma. Over a lifetime, living with this pollution also increases the likelihood of adult onset asthma, heart attacks, cancer and premature death. The evidence strongly suggests that people—especially children and seniors—who live near these roadways are exposed to much higher levels of pollution and therefore much more vulnerable to the impacts of pollution. It's unconscionable that the  EPA refuses to collect the information necessary to protect people's health," Arguello added.
Without monitors, regulators can ignore whether air quality for the more than 1.2 million people who live near high-traffic roadways despite the Clean Air Act's mandate that all residents breathe healthy air. This litigation seeks to ensure that the EPA follows the letter.
"We've provided the EPA the studies that show that the air quality along freeways can be really bad—much worse than almost everywhere else. But they refuse to monitor our air. Why?" asked Mark Lopez of Communities for a Better Environment. "Monitors would allow all of us to know if there is a problem. If not—great!  But if there is, we can work together to address it. We just want our children and families to be safe. Why won't they collect the information needed to make sure that we're safe?" added Lopez.
For more information, click here.
—————
The Natural Resources Defense Council (NRDC) is an international nonprofit environmental organization with more than 1.3 million members and online activists. Since 1970, our lawyers, scientists, and other environmental specialists have worked to protect the world's natural resources, public health, and the environment. NRDC has offices in New York City, Washington, D.C., Los Angeles, San Francisco, Chicago, Livingston, Montana, and Beijing. Visit us at www.nrdc.org