This website uses cookies to ensure you get the best experience while browsing it. By clicking 'Got It' you're accepting these terms.


The best of EcoWatch, right in your inbox. Sign up for our email newsletter!
It's that time, again!
EcoWatch is proud to be a media partner of the Cleveland International Film Festival (CIFF), now celebrating its 42nd year. This year, EcoWatch is honored to be sponsoring Anote's Ark. This documentary spotlights Kiribati, a small remote island facing devastating effects due to climate change.
EcoWatch Daily Newsletter
Ohio governmental officials will be releasing an updated report about a two-square-mile toxic blob at the bottom of Lake Erie that might be spreading perilously close to a water intake pipe that supplies drinking water for the city of Cleveland.
Lake Erie's toxic sediment is a potential threat to city of Cleveland's drinking water.Stefanie Spear
According to The Plain Dealer, the new report is expected for release later this fall and is based on new tests taken nearby a section of the lake bottom known as Area-1, located about nine miles off the coast. Prior Ohio Environmental Protection Agency (EPA) tests of the tainted plot from 2014 and 2015 revealed levels of PCBs (polychlorinated biphenyls) and PAHs (polycyclic aromatic hydrocarbons) that were much higher than elsewhere in Lake Erie. These highly toxic chemicals can harm or kill aquatic life and can cause cancer in humans.
Lake Erie's toxic blob is the result of the U.S. Army Corps of Engineers' dumping of dredged and untreated sludge from the polluted Cuyahoga River shipping channel in the 1970s. The disposal took place before the Clean Water Act of 1972 was enacted.
The mass is located about five miles from an intake valve for the Nottingham Water Treatment Plant, which supplies drinking water to parts of Cuyahoga County—Ohio's most populous county. It is unclear how fast the blob is moving or if it will actually reach the pipe.
Two-square-mile blob sitting at the bottom of Lake Erie could be spreading.Ohio EPA / The Plain Dealer
The Ohio EPA said in May that the city's water is being monitored and is safe.
Kurt Princic, chief of EPA's Northeast Ohio District, said PCBs or PAHs have not been detected so far at the Nottingham water plant, The Plain Dealer reported.
However, this doesn't mean that the situation won't change.

"I'm no more satisfied now than I ever was that we have dispelled the fact that we have toxic sediment moving toward our drinking water," Ohio EPA Director Craig Butler told The Plain Dealer. "We need conclusive evidence. We need more samples so that we will know, once and for all, whether this substance is moving."
"We need the U.S. EPA's help to develop an analysis and a strategy to determine if it is migrating and whether it is a threat to drinking water," Princic added.

Former Army Corps Brigadier General Richard Kaiser denies claims that the toxic sediment is spreading or that it's a threat to the city's drinking water. He told The Plain Dealer that Army Corps scientists assured him that waves cannot influence sediment 60 feet underwater except during extreme storm events, adding that the EPA's testing methods and reports were "critically flawed."
However, Butler has refuted this view, citing EPA's tests indicating that the toxic sediment has indeed spread from the original dumping site from wind currents and storms.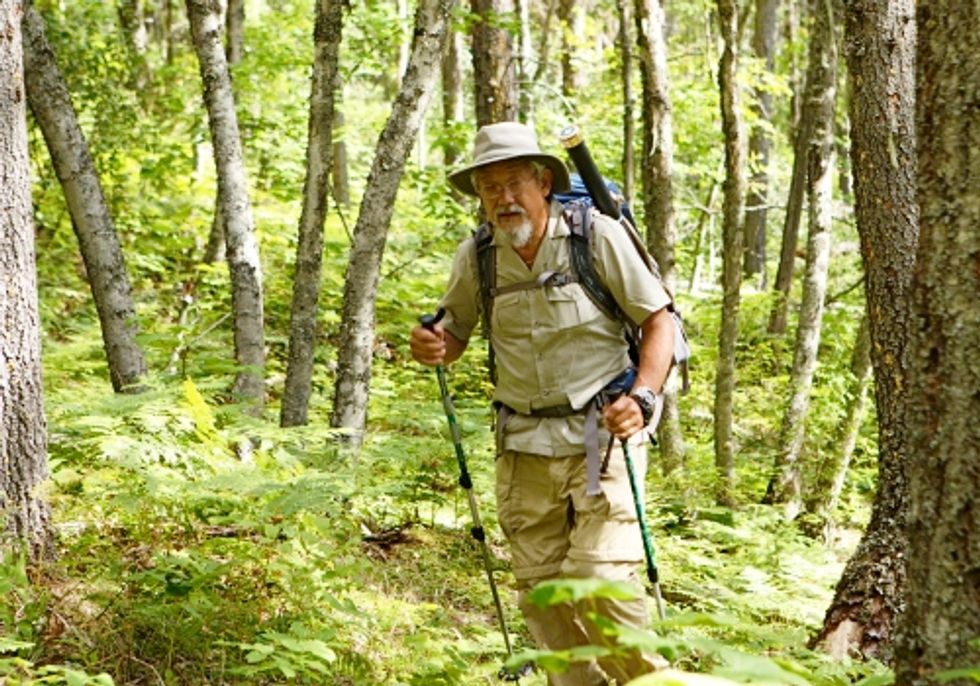 WHAT: Cleveland premiere of Force of Nature: the David Suzuki Movie

WHEN: Feb. 25 at 7:05 p.m. and Feb. 26 at 4:40 p.m.

WHERE: Cleveland Institute of Art Cinematheque, 11141 East Blvd., Cleveland, Ohio 4410
David Suzuki is Canada's pre-eminent environmentalist. An award-winning scientist, educator, activist and broadcaster, Suzuki is captured in this film delivering a "last lecture…a distillation of my life and thoughts, my legacy, what I want to say before I die." Filmed before a live audience, Suzuki articulates an urgent message: we have exhausted the limits of the biosphere and must re-think our relationship with the natural world. He delineates the strains on the interconnected web of life and offers up a blueprint for sustainability and survival.
Suzuki's talk, which the Toronto Globe and Mail has called "easily on par with the greatest orations of the last 50 years," is punctuated by scenes of Suzuki visiting places that shaped his development—from a Japanese-Canadian WWII internment camp and Hiroshima to a favorite fishing spot in Leamington, Ontario. Winner of the People's Choice Award for Documentary at the 2010 Toronto International Film Festival.
Running time 93 min. Tickets $9, Cinematheque members $7, ages 25 & under $5 (with proof of age).
For more information, call 216-421-7450, or click here.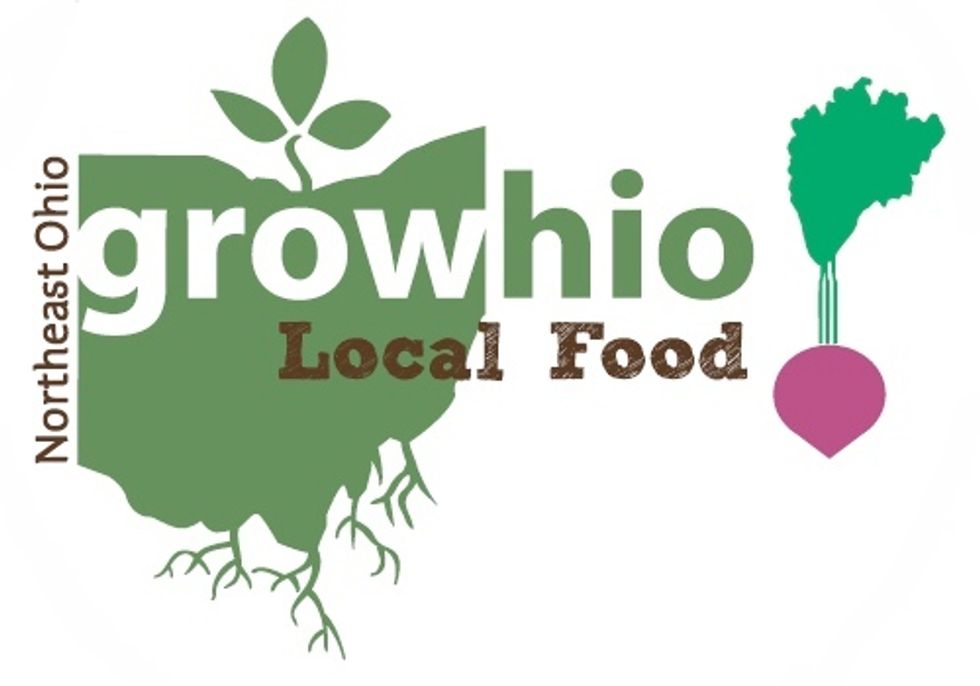 WHAT: Presentation from Growhio on their initiatives
WHEN: Feb. 28, 5:30 p.m.
WHERE: Galleria at Erieview, 1301 East Ninth St., Cleveland, Ohio 44114
On Feb. 28, EcoTuesday Cleveland will feature a presentation by Growhio, one of several local food initiatives emerging from the Sustainable Cleveland 2019 summit.
In their presentation they will share: the history of their progress, information about latest developments and current projects and ways to get involved (including marketing produce with special benefits and incentives). Local market managers, current vendors and other key stakeholders will also share their experiences with Growhio projects.
Fresh and free local food and drink will be offered.
Entrance: $5.00 per person
For more information, click here or call 216-849-8651.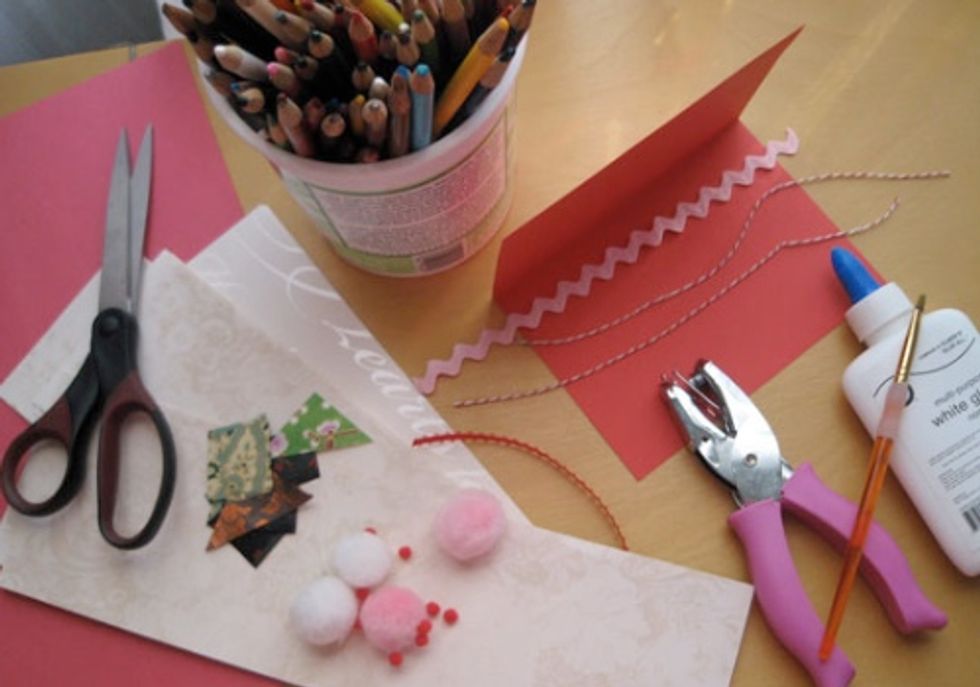 WHAT: Valentine's party for families to make "I love clean air" cards for senators, caravan to U.S. Senator office to deliver in person
WHEN: Feb. 14, valentine-making at 11:30 a.m., caravan to U.S. Senate office at 12:30 p.m.
WHERE: Bela Dubby Coffee Shop, 13321 Madison Ave., Lakewood, Ohio 44107
This Valentine's day, Cleveland families will declare their love for clean air by delivering handmade Valentine's cards to Ohio's U.S. Senators in support of the U.S. Environmental Protection Agency (EPA) and new federal clean air standards.
Congress is currently considering several legislative proposals to prevent the EPA from protecting public health with new clean air standards that would reduce air pollution from toxic substances like mercury, arsenic, soot, smog, carbon and other pollutants.
Many of these new standards would save thousands of lives each year. The new mercury and air toxics standards will save as many as 11,000 lives, prevent as many as 130,000 asthma attacks among children, and prevent as many as 4,700 heart attacks each year according to the EPA.
For more information, email Marnie Urso or call her at 216-246-7150.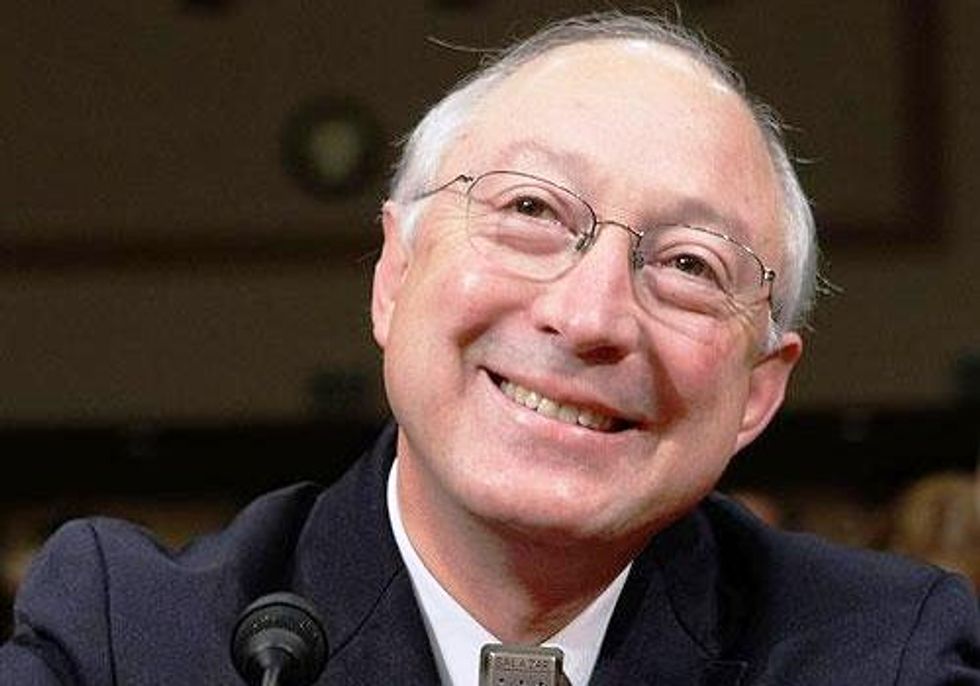 WHAT: Building a Comprehensive Energy Portfolio forum with Ken Salazar, United States Secretary of the Interior
WHEN: Feb. 14, 12 p.m.
WHERE: Sammy's Metropolitan Restaurant and Ballroom, 925 Euclid Ave., 21st Floor, Cleveland, Ohio 44115
Since being confirmed as Secretary of the Interior in 2009, Ken Salazar has been a champion of developing our nation's domestic energy resources in a safe and responsible way, including onshore and offshore oil and gas resources. Building a renewable energy economy is a top priority for President Barack Obama and Salazar's office has approved the first-ever solar energy projects on public lands and recently approved moving forward with the development of offshore "wind energy areas" in Delaware, Maryland, New Jersey and Virginia.
As a U.S. Senator, Salazar was also involved in building a comprehensive energy portfolio. He was involved in every major bipartisan legislative effort on energy since 2005, including helping craft the Renewable Fuels, Consumer Protection, and Energy Efficiency Act of 2007. Salazar also tackled the challenge of providing affordable health care by fighting to broaden the Children's Health Insurance Program and by working to improve health care for older Americans.
Ken Salazar, a fifth-generation Coloradan, was confirmed as the 50th secretary of the U.S. Department of the Interior on Jan. 20, 2009, in a unanimous vote by the U.S. Senate.
Tickets: $35 - Individuals; $500 - table of eight. All prices include lunch. Reservations and cancellations are required at least 24 hours in advance of the event.
For more information and to make a reservation, click here or call 216-621-0082.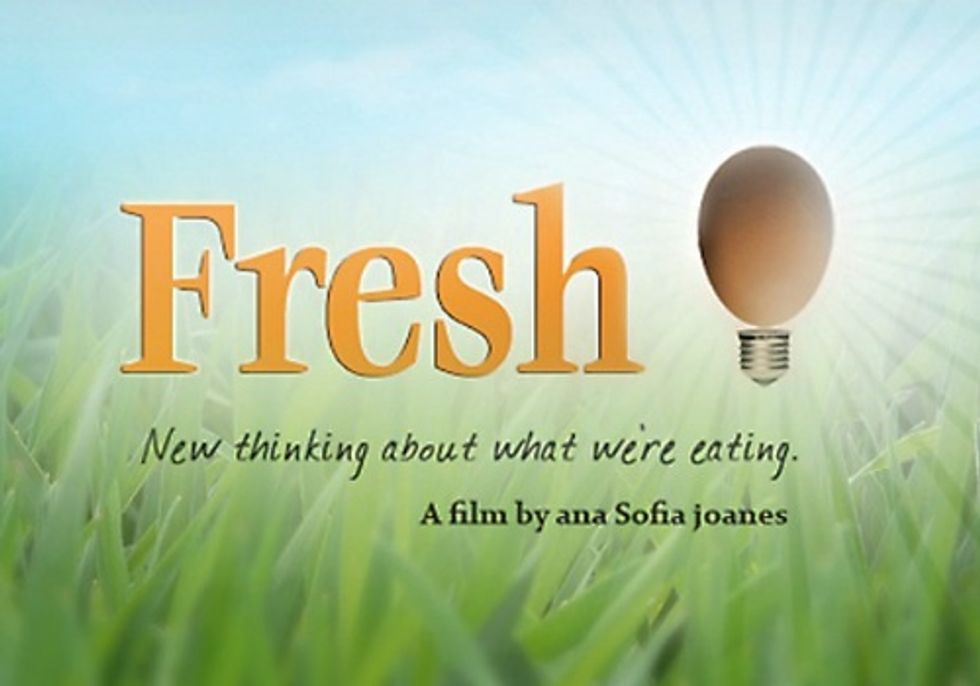 WHAT: Screening of the documentary Fresh
WHEN: Feb. 7, 6:30 -  9 p.m.
WHERE: Arts Collinwood, 15605 Waterloo Rd., Cleveland, Ohio 44110
Cleveland's Fair Farm Bill Campaign, Community Greenhouse Partners and Arts Collinwood will host a free screening of Fresh, an important documentary about our food system.
Fresh celebrates the farmers, thinkers and business people across America who are re-inventing our food system. Each has witnessed the rapid transformation of our agriculture into an industrial model and confronted the consequences: food contamination, environmental pollution, depletion of natural resources and morbid obesity. Forging healthier, sustainable alternatives, they offer a practical vision for the future of our food and our planet.
Among several main characters, Fresh features:
• urban farmer and activist Will Allen, recipient of MacArthur's 2008 Genius Award.
• sustainable farmer and entrepreneur Joel Salatin, made famous by Michael Pollan's book, The Omnivore's Dilemma.
• supermarket owner David Ball, challenging our Wal-Mart dominated economy.
Arts Collinwood Bar and Cafe opens at 5 p.m.- come early to grab some delicious food or drink
The movie will start at 6:45 p.m. Run time is approximately 74 minutes. Discussion and action stations to follow.
For more information or to RSVP, click here.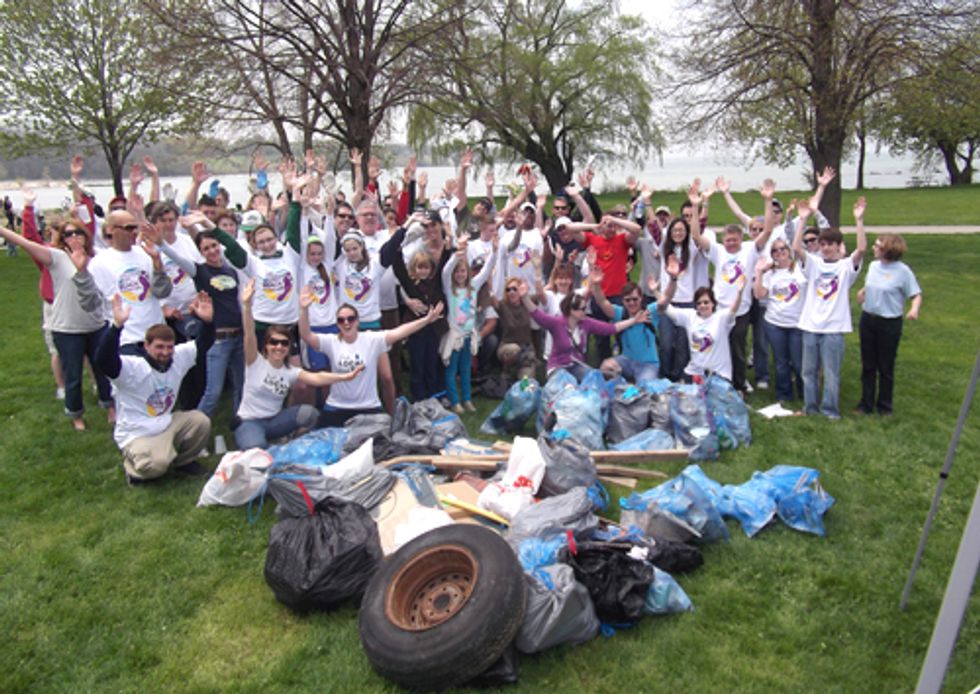 Drink Local. Drink Tap. is on a mission to creatively reconnect people with local water in Northeast Ohio and beyond. This year's World Water Day, themed "Cleveland Water ROCKS!," is March 22 and will be celebrated for the third year in a row with hundreds of local students, the Rock and Roll Hall of Fame and Museum, Cleveland Mayor Frank Jackson and volunteers.
Students will participate by walking from City Hall with Jackson to the Rock Hall carrying a day's worth of water with them in large containers they have decorated. The walk symbolizes the students' counterparts in Uganda who have to walk miles each day to collect water to survive. After the walk, Drink Local. Drink Tap. (DLDT) will conduct interactive learning sessions and show a water film in the Rock Hall's theater.
In addition to celebrating World Water Day, DLDT conducts educational outreach through its Wavemaker Program. The Wavemaker Program provides teachers and students with the tools they need to be Wavemakers in the world. Becoming a Wavemaker means: kicking the bottled water habit, volunteering at a beach cleanup, having DLDT speak at an event, in a classroom, or assembly, and raising funds to share water access with fellow students in need. The program allows students to act individually, locally and globally to become water stewards and share with others in need.
Beyond the classroom, DLDT has completed one movie and is working on a documentary for 2012. Living in the Great Lakes Region, Northeast Ohioans are some of the richest people on the planet. Twenty percent of the world's fresh surface water sits in our backyard and we rarely think twice about turning on the tap, flushing a toilet or taking a shower. We want people to wake up to our water riches and share this positive piece of Cleveland with the world.
On Feb. 25 DLDT is hosting a fundraiser featuring African drumming, food, drink, screening of the DLDT movie and opportunities to purchase photography.
For more information or details about the event, click here.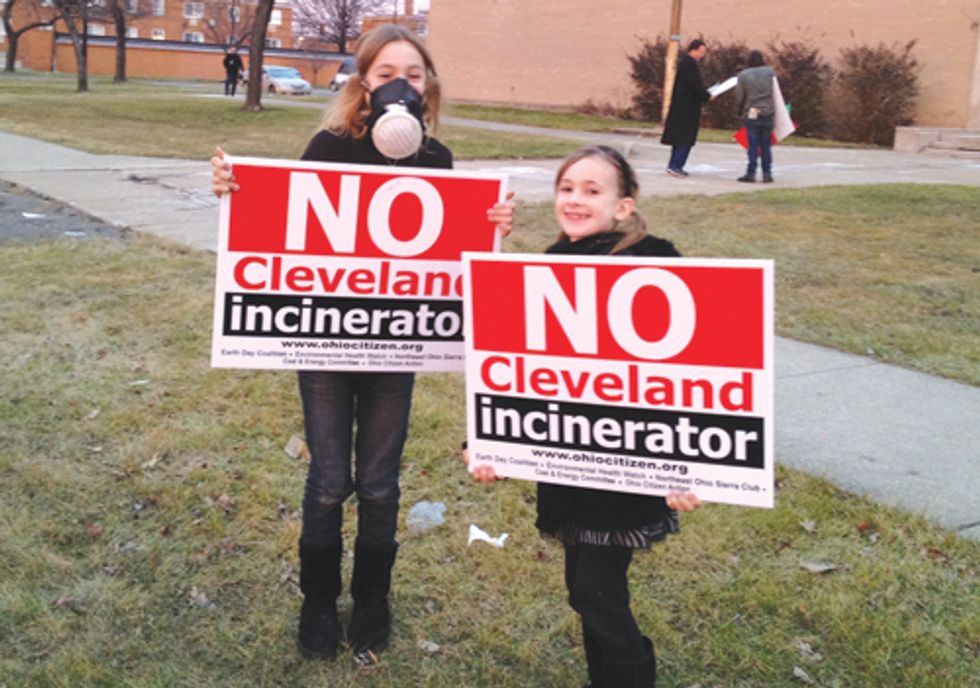 by Sandy Buchanan
Residents of Cleveland and neighboring suburbs are turning out in full force to protest the City of Cleveland's plans to build a garbage incineration facility designed to generate electricity at the Ridge Road Transfer Station on the city's near west side.
In late January, two public meetings held by the city drew standing room only crowds at the Estabrook Recreation Center on Fulton Road, with dozens of people speaking out in opposition of the proposed plant.
Dr. Anne Wise, a physician at Neighborhood Family Practice two blocks from the proposed site, testified at both hearings saying that her patients already suffer from breathing problems and heart disease, aggravated by Cleveland's poor air quality. She described how one of her patients didn't need her oxygen tank when she vacationed to southern Ohio, but had to use it again when she came home to Cleveland.
Andy Dzurick, a Cleveland resident that lives one mile from the Ridge Road transfer station, agreed with Dr. Wise, by saying, "It seems like we've got plenty of pollution sources already."
U. S. Rep. Dennis Kucinich (D-OH) testified that the incinerator is not an economically or environmentally sustainable way to make electricity or dispose of trash.
The city has linked the expansion of their curbside recycling program to the building of the garbage incinerator. Resident John Jenkins drew applause at the January meeting when he asked, "Why is the City of Cleveland holding the recycling program hostage to the building of this facility?" Cleveland City Councilman Brian Cummins probed the city administration on this issue and other council members are advocating that the city look at decoupling these proposals.
Red, black and white, "No Cleveland Incinerator" yard signs are sprouting up all over town, thanks to support from the Northeast Ohio Sierra Club. And at the public hearings, residents were holding up these signs with another message on the back: green signs that say "Yes Recycling/Composting." The Ohio Environmental Protection Agency (EPA) has issued a draft air pollution permit for the facility. The permit would make the facility one of the largest emitters of several dangerous pollutants in Cuyahoga County, including soot, mercury and lead. The public comment period, which had originally been set for January, has now been extended until Feb. 23 due to the public outcry and the intervention of several members of Cleveland City Council and Mayor Frank Jackson.
Chris Trepal, executive director of Earth Day Coalition, has repeatedly asked the city and the Ohio EPA to provide maps showing where the air pollution would travel when it leaves the facility, since so far they have provided only raw data that can only be opened with proprietary software, making it impossible for residents to access.
Cleveland Public Power's developer for the facility, Peter Tien, is the same individual who was involved in the failed attempt last year to sell a no-bid LED light bulb contract to Cleveland Public Power, from Chinese manufacturer Sunpo-Optu. For the incinerator deal, he is the U. S. representative for gasification technology developed by a Japanese company called Kinsei-Sangyo. Tien has a no-bid $1.5 million contract with the city, and has repeatedly fallen behind schedule.
Cleveland Public Power says the facility would generate 10 to 15 megawatts of power into its system, whose total peak power is 330 megawatts per year.
Stuart Greenberg, executive director of Environmental Health Watch, testified at the Jan. 9 hearing, saying "Gasification has been sold to the city as a clean technology, which it's not. There are cleaner ways to generate electricity and cleaner ways to manage waste."
Ann Knotek, a resident of the Old Brooklyn neighborhood, electrified the crowd at the hearing with a presentation demonstrating the contradictions in the city's proposal. There are no facilities of this type operating anywhere in the U. S., so none of the pollution estimates come from actual experience with burning the type of garbage generated in the U.S., or at the volume that Cleveland is proposing.
Cleveland Public Power has said that they don't know what this facility will cost or how they would finance it. Peter Tien originally provided an estimate of $180 million, but told Cleveland Scene in December that the cost would be $300 million.
Want to get involved? Letters can be written to Mayor Frank Jackson at 601 Lakeside Ave., Cleveland, Ohio 44114, City Council members at the same address and David Hearne at the Cleveland Division of Air Quality at 75 Erieview Plaza, Suite 200, Cleveland, Ohio, 44114. Letters sent to Hearne by Feb. 23 will be considered part of the official public comment for the Ohio EPA air pollution permit.
For more information, call Ohio Citizen Action at 216-861-5200, email or click here.
People don't want more pollution. With the new century and the agonizing economic shift we're going through, things should get better, not worse in terms of environmental health.
Ohio ranks the worst in the country for toxic air pollution. The American Lung Association's State of the Air 2011 report gives Cuyahoga County a failing grade for ozone and particulate pollution levels. The eight-county Cleveland metropolitan area is ranked as having the nation's 12th highest level of year-round particulate pollution. Clevelanders, although maybe not aware of the statistics, know that our pollution stinks and it's a major cause of illness.
Despite our poor environmental rankings, the City of Cleveland held public meetings in January and will hold meetings in February to explain to residents the plans for a proposed gasification waste-to-energy facility. Cleveland Public Power has applied for an air permit from the Ohio Environmental Protection Agency for a 15 megawatt facility that would combust an estimated 560 tons of trash a day.
The proposed Ridge Road project is an unproven combination of technologies that does not exist anywhere in the world. The gasification plant would be the first of its type in the country and the first time the technology has been used in the U.S. for municipal solid waste.
The gasification technology has been described by industry experts as "emerging" with high risks. Risks include insufficient experience to establish reliability estimates, high operating expenses, high capital investment requirements, scale-up issues and lack of performance guarantees from equipment manufacturers due to the volatility of the fuel-syngas produced by gasifying municipal solid waste.
The Commissioner of Cleveland Public Power, Ivan Henderson, has claimed publicly that the project "doesn't have any harmful pollutants associated with it." However, an official representing the City's Division of Air Quality stated in an internal memo, "This will be a new, and a large, air pollution source. Highest pollutants are expected to be particulates, sulfur dioxide, nitrogen oxides, carbon dioxide, and carbon monoxide ... ".
The annual potential air pollution emissions from the proposed facility, as indicated in the draft air permit, include 500 pounds of lead, 260 pounds of mercury and tons of other hazardous air pollutants.
Cleveland Public Power claims that the project will enable it to implement city-wide curbside recycling. The proposed project has a target recycling rate of 25 percent with the national average recycling rate being 34 percent. In 2010, other Cuyahoga County municipalities achieved recycling rates of 30, 40 and even more than 60 percent. Cleveland's current rate for areas that have curbside recycling is 15 percent, but the city-wide rate for 2011 was 2.5 percent.
An uncommon aspect of the proposal is how the project started. Cleveland Public Power first identified gasification as the preferred technology it wanted to adopt. Cleveland Public Power's partner in developing the proposal to date is Princeton Environmental Group, led by Peter Tien, a manufacturer's representative to the Japanese company Kinsei Sangyo. Tien was awarded a $1.5 million contract in March 2010 to prepare preliminary designs and to seek an air permit.
The project's total costs have been estimated at $180 to $222 million. Financing, which has yet to be determined, could increase the total cost to an estimated $300 million. Ownership and operational details have also not yet been finalized.
Another unusual development was Cleveland Public Power issuing a request for information and qualifications (RFIQ) in September of 2011. Although the City's air permit application was submitted in March 2011 and the permit utilized Kinsei Sangyo specifications for equipment and emissions, the RFIQ seeks to identify other potential technologies and vendors.
Cleveland City Council anticipates another request for legislative authority from CPP in the amount of $250,000 to hire a consultant to review and assess the responses and plan for the next step. That will bring the planning costs to date to well over $2 million. Ultimately the project is likely to fail primarily due to financial constraints.
Opponents of the project have a long list of alternatives for the city to consider, including recycling, composting, renewable energy such as wind and solar, and energy efficiency, all of which can help create green jobs for city residents. In addition, the City will benefit from the estimated $4 million in savings if 25 percent of the waste from landfills is diverted and revenues generated from selling some 58,000 tons of recyclable material. When you consider the combinations of risks, difficulty in financing, questionable process and phasing, the clear and proven alternatives offered and the call of "no more pollution" from citizens, it's clear that the city needs to go back to the drawing board.