iStock
By Luke Tonachel
The U.S. Environmental Protection Agency (EPA) announced that it is reconsidering landmark clean car standards that were poised to provide deep reductions in carbon pollution and save consumers $92 billion at the pump. The agency determined in January that the standards for model years 2022 to 2025—originally set in 2012—are achievable and should remain in place. Now, at the urging of automakers, the EPA is shifting into reverse.
The Natural Resources Defense Council (NRDC) strongly opposes reopening and weakening the clean car standards, a point we made clear in recent testimony to the EPA. The automakers can meet the current standards with known technologies at reasonable cost. They have no excuses. Rolling them back, however, would increase pollution, raise costs for drivers, slow innovation and put jobs at risk.
NRDC is filing detailed comments to the EPA on why the agency should not reconsider the clean car standards, and you can add your voice here. The following are some of the key points we make:
The Final Determination issued January 2017 is based on sound science and a comprehensive technical evaluation process. A collaborative assessment by the EPA, the Department of Transportation and the California Air Resources Board draws on roughly eight years of careful technology and cost assessment and found that the 2022-2025 standards were not only achievable at reasonable cost, but could be stronger. That assessment relied upon the state-of-the-art techniques the EPA uses—considered best practices by the National Academies of Science—to literally tear apart vehicles and technology components to determine current and future costs of applying them to reduce emissions. Based on the robust technical record, there's no reason to change the standards.
Keeping strong 2022-2025 standards is critical to preventing the worst effects of climate change. The transportation sector is now responsible for more heat-trapping carbon dioxide emissions than power plants and automobiles contribute about 60 percent of transportation emissions. Making internal combustion engine vehicles cleaner and more efficient is key strategy to a low-carbon transportation system. The EPA must regulate greenhouse gas emissions as part of its duties under the Clean Air Act to protect human health and welfare. Strong standards are an effective tool for reducing pollution. They are the reason why carbon pollution from vehicles has dropped more than 22 percent in the last decade. Simply put, the standards are working and should be kept strong for the future.
Strong 2022-2025 standards are good for jobs. The standards—when maintained—provide certainty for the investment that drives innovation. That innovation makes domestic automakers and their vast network of suppliers competitive in a global market that continues to demand cleaner vehicles. Europe and China are working now to tighten their vehicle standards. A report by NRDC and the BlueGreen Alliance of environmental and labor groups identified nearly 300,000 manufacturing workers in 1,200 facilities across 43 states who are building the technologies that make vehicles cleaner and more fuel efficient. American workers would lose out under weaker standards that stifle domestic innovation and encourage suppliers to take their jobs to the overseas markets that need them.
EPA—prompted by DOT—is also considering weakening the 2021 standards. This is a non-starter. Changing the model year 2021 standards was not even part of the process for evaluating the standards that the EPA, DOT, CARB and the car companies agreed to when the standards were adopted in 2012. Weaker 2021 standards would increase pollution and slow innovation. Companies that supply vehicle components to the automakers are already planning for 2021 products. Changing the 2021 standards now would create chaos in business planning.
Americans want cleaner, more efficient cars. More than two-thirds of residents in the auto-manufacturing strongholds of Michigan, Ohio, Indiana, Missouri and Tennessee support strong federal vehicle standards. Among the popular reasons for supporting the standards are protecting the air and planet for future generations and advancing innovation.
There is a lot at stake. EPA's analysis shows that under current standards, cleaner automobiles sold in model years 2022-2025 would cut carbon pollution by 540 million tons, reduce oil consumption by 1.2 billion and result in nearly $100 billion in net benefits to society. Reversing direction is unjustified and unwarranted. Re-opening the standards would only cause more pollution and economic harm. EPA has an obligation to safeguard our health, which means protecting the environment that serves and nurtures us. EPA should do its job by maintaining strong clean car standards.
Luke Tonachel is the director of the Clean Vehicles And Fuels Project, Energy & Transportation Program at the Natural Resources Defense Council.
EcoWatch Daily Newsletter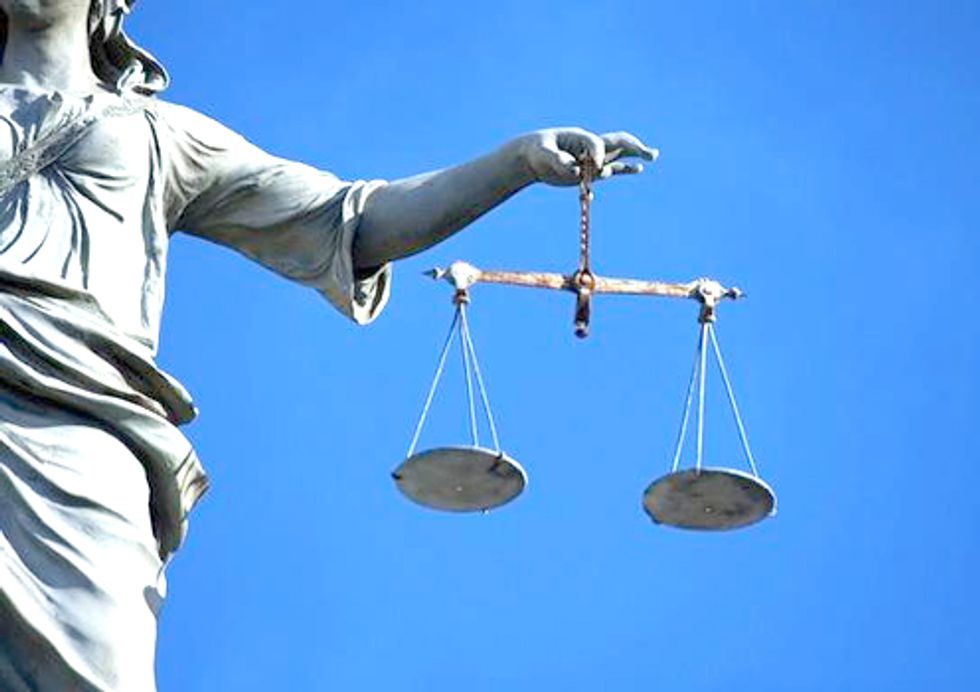 On Feb. 28 and Feb. 29, the United States Court of Appeals in Washington, D.C. will hear oral arguments in a group of lawsuits over the U.S. Environmental Protection Agency's (EPA) landmark clean air measures to protect American's health and well-being from climate-disrupting pollution.
"EPA's leadership in addressing the clear and present danger of climate pollution is compelled by science, anchored in law and will help secure a healthier America," said Sean Donahue counsel for EDF and presenting arguments for environmental intervenors.
EDF has intervened in defense of these vital protections and has compiled detailed information about the cases. You can read more about the cases and the parties involved, find the court briefs, and get more information on our website.
The EPA protections facing legal challenge include:
The Climate Pollution Endangerment Finding, in which EPA—following the Supreme Court's order in Massachusetts v. EPA—determined that climate pollution endangers human health and welfare on the basis of a rigorous review of the extensive body of climate science.
The Clean Car Standards, which establish cost-saving fuel efficiency and greenhouse gas emissions standards for passenger cars and light trucks. The standards are supported by U.S. auto makers and the United Auto Workers, among others.
Carbon Pollution Limits for Big New Power Plants and Industrial Sources, in which EPA is phasing in requirements for the best available cost-effective pollution controls—starting with new, large industrial emitters (like power plants) while shielding smaller emitters.
The U.S. auto makers and a dozen states (California, Delaware, Illinois, Iowa, Maine, Maryland, New Mexico, New York, Oregon, Rhode Island, Vermont and Washington) have intervened in defense of EPA's clean car standards (the second case listed above). The clean car standards will reduce heat-trapping greenhouse gases. The measures are being challenged by the State of Texas and large industrial emitters.
"The historic clean car standards pending before the court show how our nation can work together to reduce dangerous climate pollution while saving families money at the gas pump and reducing our dependence on foreign oil," said Vickie Patton, general counsel for EDF. "While some companies are hiring lawyers and lobbyists to obstruct clean air solutions for America, leading businesses are innovating and charting the path to a healthier and more prosperous clean energy future."
The clean car standards are a compelling example of smart regulation for a stronger America. At a time when Americans are increasingly concerned about rising gas prices, the clean car standards will save Americans thousands of dollars at the gas pump by enabling families to get more mileage out of each gallon of gas, will help break our nation's addiction to foreign oil, and cut dangerous pollution.
Read more about the challenge to the clean car standards, and the other cases, by clicking here.
For more information, click here.
—————
Environmental Defense Fund, a leading national nonprofit organization, creates transformational solutions to the most serious environmental problems. EDF links science, economics, law and innovative private-sector partnerships.
waterlust.com / @tulasendlesssummer_sierra .
Each product featured here has been independently selected by the writer. If you make a purchase using the links included, we may earn commission.
The bright patterns and recognizable designs of Waterlust's activewear aren't just for show. In fact, they're meant to promote the conversation around sustainability and give back to the ocean science and conservation community.
Each design is paired with a research lab, nonprofit, or education organization that has high intellectual merit and the potential to move the needle in its respective field. For each product sold, Waterlust donates 10% of profits to these conservation partners.
Eye-Catching Designs Made from Recycled Plastic Bottles
waterlust.com / @abamabam
The company sells a range of eco-friendly items like leggings, rash guards, and board shorts that are made using recycled post-consumer plastic bottles. There are currently 16 causes represented by distinct marine-life patterns, from whale shark research and invasive lionfish removal to sockeye salmon monitoring and abalone restoration.

One such organization is Get Inspired, a nonprofit that specializes in ocean restoration and environmental education. Get Inspired founder, marine biologist Nancy Caruso, says supporting on-the-ground efforts is one thing that sets Waterlust apart, like their apparel line that supports Get Inspired abalone restoration programs.
"All of us [conservation partners] are doing something," Caruso said. "We're not putting up exhibits and talking about it — although that is important — we're in the field."
Waterlust not only helps its conservation partners financially so they can continue their important work. It also helps them get the word out about what they're doing, whether that's through social media spotlights, photo and video projects, or the informative note card that comes with each piece of apparel.
"They're doing their part for sure, pushing the information out across all of their channels, and I think that's what makes them so interesting," Caruso said.
And then there are the clothes, which speak for themselves.
Advocate Apparel to Start Conversations About Conservation
waterlust.com / @oceanraysphotography
Waterlust's concept of "advocate apparel" encourages people to see getting dressed every day as an opportunity to not only express their individuality and style, but also to advance the conversation around marine science. By infusing science into clothing, people can visually represent species and ecosystems in need of advocacy — something that, more often than not, leads to a teaching moment.

"When people wear Waterlust gear, it's just a matter of time before somebody asks them about the bright, funky designs," said Waterlust's CEO, Patrick Rynne. "That moment is incredibly special, because it creates an intimate opportunity for the wearer to share what they've learned with another."
The idea for the company came to Rynne when he was a Ph.D. student in marine science.
"I was surrounded by incredible people that were discovering fascinating things but noticed that often their work wasn't reaching the general public in creative and engaging ways," he said. "That seemed like a missed opportunity with big implications."
Waterlust initially focused on conventional media, like film and photography, to promote ocean science, but the team quickly realized engagement on social media didn't translate to action or even knowledge sharing offscreen.
Rynne also saw the "in one ear, out the other" issue in the classroom — if students didn't repeatedly engage with the topics they learned, they'd quickly forget them.
"We decided that if we truly wanted to achieve our goal of bringing science into people's lives and have it stick, it would need to be through a process that is frequently repeated, fun, and functional," Rynne said. "That's when we thought about clothing."
Support Marine Research and Sustainability in Style
To date, Waterlust has sold tens of thousands of pieces of apparel in over 100 countries, and the interactions its products have sparked have had clear implications for furthering science communication.
For Caruso alone, it's led to opportunities to share her abalone restoration methods with communities far and wide.
"It moves my small little world of what I'm doing here in Orange County, California, across the entire globe," she said. "That's one of the beautiful things about our partnership."
Check out all of the different eco-conscious apparel options available from Waterlust to help promote ocean conservation.
Melissa Smith is an avid writer, scuba diver, backpacker, and all-around outdoor enthusiast. She graduated from the University of Florida with degrees in journalism and sustainable studies. Before joining EcoWatch, Melissa worked as the managing editor of Scuba Diving magazine and the communications manager of The Ocean Agency, a non-profit that's featured in the Emmy award-winning documentary Chasing Coral.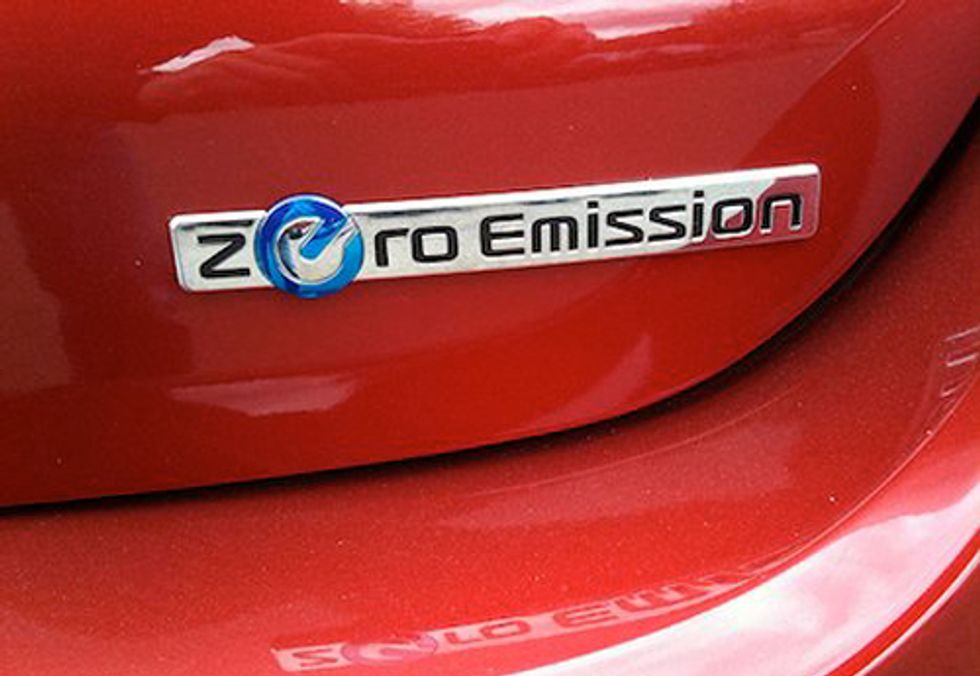 With the help of our supporters, the Union of Concerned Scientists (UCS) has long led the fight to break our dangerous oil dependence and address global warming by strengthening fuel efficiency and pollution standards for cars and trucks. We stand on the verge of historic progress with the Obama administration's recently proposed fuel efficiency and global warming emissions standards for vehicles sold between 2017 and 2025. These standards would save consumers billions of dollars at the gas pump, prevent millions of tons of global warming emissions, and save as much oil in 2030 alone as we currently import from Saudi Arabia and Iraq.
Automakers have the technology to make all new cars, trucks and SUVs cleaner. But just as opportunity knocks, automakers and their allies are working behind the scenes to weaken the standards with loopholes that could increase pollution and oil dependence.
The U.S. Environmental Protection Agency (EPA) and the Department of Transportation (DOT) are currently accepting public comments on the proposed standards, and they need to hear from citizens like you, not just industry lobbyists.
Take action today and tell the Obama administration to move forward with strong clean car standards and oppose harmful industry-backed loopholes. The comment period expires on Feb. 13, 2012.
Click here to learn more about the new clean car standards and about the UCS Clean Car Standards Resource Center.
For more information, click here.