It's staggering to recall that one of Donald Trump's main appeals to many of his voters was a pledge to "drain the swamp" and rid Washington of corruption. In only two weeks he has, instead, begun stocking the swamp with new and poisonous creatures, making it yet more deadly, much as sugar planters did in the Caribbean importing fleur-de-lance and other poisonous snakes to discourage slaves from making new lives for themselves by escaping into the jungle.
Trump's cabinet, of course, may contain as many irreconcilable conflicts of interest as all the cabinets of the 20th century combined. Secretary of State Tillerson cannot do his job without becoming deeply enmeshed in the interest of ExxonMobil. Education Secretary DeVos, Health and Human Services Secretary Price, Treasury Secretary Mnuchin and Commerce Secretary Ross are ensnared with layers of inappropriate investments; Labor Secretary Puzder has made it clear that he wants to use his new position to reduce wages paid by his fast-food companies and only conceded on Feb. 1 that he might have to divest much of his investment portfolio to avoid future conflicts.
#Trump's First Two Weeks: the Bad, the Ugly & Yes, the Good https://t.co/ovhOoZrzHK @EnvDefenseFund @ClimateNexus @climatehawk1 @mzjacobson

— EcoWatch (@EcoWatch)1486304300.0
Trump's case for himself was "set a thief to catch a thief." He argued that he alone of recent Presidential candidates had been so deeply engaged in manipulating the federal tax code, that he alone knew how to fix it.
Well. If only.
It's not surprising that Trump has gone after Dodd-Frank financial regulations. There are features of those regulation that can honestly be argued to limit the ability of banks to provide useful services. So looking at Dodd-Frank, with the intent to give Americans access to better credit, isn't per se outrageous.
But the first target of the Trump administration is a Dodd-Frank regulation which has absolutely nothing to do with financing average American citizens or businesses—it simply protects American oil companies when they bribe corrupt oligarchies in places like Africa. Following Trump's lead, the Congressional assault on Dodd-Frank began by rolling back regulations requiring American oil companies to disclose the terms of their leases with foreign governments. If ExxonMobil signs leases with Kazakhstan, (as Rex Tillerson did), why should Trump object if Exxon has to tell the people of Kazakhstan the terms of the lease? More broadly, why should any American—other than those interested in Exxon—object? We wouldn't allow our own government to sign a secret lease with, say, Rosneft, to develop oil off the coast of North Carolina. Why should the people of Kazakhstan be kept in the dark?
The answer, of course, is that if lease terms are public, it's harder for corrupt officials to steal and if Russian oil companies, but not Exxon, can offer secret terms, corrupt governments may prefer to deal with Rosneft. And, if U.S. companies choose to skirt American law against bribery, they are less likely to face prosecution if the evidence is kept secret.

Exxon, Russia Eye Oil and Gas in Disputed South China Sea https://t.co/lTLCNpvNlI @GreenpeaceAustP @foeeurope

— EcoWatch (@EcoWatch)1486290904.0
So for investigators of the massive oil and gas corruption that curses the world, the swamp just got more dangerous, because the sunlight was just snuffed out.

Or look at the source of the rot in the DC swamp—campaign bribery. Trump was correct in his Inaugural speech—sitting behind him on both sides of the partisan aisle were a number of elected officials who in common English parlance had been bribed—making policy choices influenced by financial gain, albeit almost always for their campaigns, not their retirement accounts.
This is a long-standing abuse and problem. But it got much worse when the Supreme Court perfected, in its Citizens United ruling, the legal doctrine that not only wealthy individuals, but corporations, could play this influence game, because corporations were, after all, a funny kind of person—endowed with freedom of speech even though they are not citizens and cannot vote. In Citizens United, the Supreme Court ruled this included the right to bribe real life, flesh and blood elected officials by financially supporting their campaigns, a doctrine that even a conservative Chief Justice like William Rehnquist had found repugnant.
So, given Supreme Court rulings, how do we drain the campaign finance swamp? You couldn't realistically expect President Trump to have done this in his first two weeks. But you might be surprised to know that he has brought the architect of Citizens United, David Bossie, to help run Trump's own "America First" Superpac. America First? Citizens United enabled foreign interests, using corporate laundering loopholes, to intervene in U.S. political campaigns legally. Bossie's job is to make sure that Trump benefits maximally from that loophole. Bossie role's makes entirely clear that Trump sees no problem with bribery—it's business. He just wants his share. Trump's real message is, "to steal the most, hire a thief."
This should not be surprising. During the Progressive era, repeated efforts to clean up corruption by electing business leaders failed—because as Lincoln Steffens pointed out, the ethics of business success and those of clean politics are utterly different. Honest government is infused with an ethic openness and public service and depends on collaboration on behalf of "the general welfare." Business jealously guards trade secrets, sees competitors as rivals and practices, in Donald's immortal words, the zero-sum "art of the deal." Previous efforts to clean up corrupt city and state government by electing business reformers mostly went on the rocks as a result. But previous business reformers mostly started out making a serious effort to drive out the grafters. Trump has started out making them his inner-circle—after all, he has no intention of solving his own conflicts of interest and, indeed, has thus far quite openly used the White House to fatten the coffers of the Trump Tower.
(Foreign governments understand this. Many are already taking care that Trump properties are fully occupied, that labor disputes or environmental requirements don't slow them down and that the President is sufficiently happy with the treatment his businesses get that he would never add them to a list of, say, risky terrorist countries. None of those listed in the ban last week had Trump properties within their borders).
So it seems likely that the Trump White House will be more scandal ridden than any since Ulysses Grant—with the difference that Grant himself never feathered his own nest and Trump already is auditioning for "grafter in chief." Investigators and prosecutors will do well out of the next four years—although Las Vegas is giving even odds that Trump doesn't survive that long.
Accepting her nomination for president on Thursday, Hillary Clinton said she is "proud" of the Paris agreement and promised to hold every country accountable to their commitments to climate action, including the U.S.
@HillaryClinton
She also hit at Donald Trump for his climate denial. "I believe in science," she said with a laugh to thunderous applause from the audience. "I believe that climate change is real and that we can save our planet while creating millions of good-paying clean energy jobs."

Clinton promised the biggest investment in "new, good paying jobs" since World War II, including jobs in clean energy and other sectors such as manufacturing and infrastructure.
"I believe in science. I believe that #climatechange is real…" –@HillaryClinton The time is now. Vote.

— Leonardo DiCaprio (@Leonardo DiCaprio)1469808062.0
"Clinton has proposed in-depth and thought-out plans to combat the climate crisis, protect our public lands and put an end to racial injustice," Michael Brune, executive director of the Sierra Club, said.
"She not only wants to complete America's transition to 100 percent clean energy, she recognizes the massive job growth opportunity it presents and wants to make America the global leader in the clean energy market. And Clinton opposes unfair trade deals and wants to overturn Citizens United, putting democracy back in the hands of the voters.
"Demagogue Donald Trump has sought to divide America in every possible way—including climate change. He has called it a hoax, a concept created by the Chinese, and wants to tear up the Paris Climate Agreement, among other outrageous and dangerous claims. In fact, if elected, Trump will be the only world leader who refutes the existence of climate change."
For a deeper dive:
News: Grist, Climate Home, The Hill, GeekWire
Commentary: Baltimore Sun editorial; Gizmodo, Carli Velocci column
For more climate change and clean energy news, you can follow Climate Nexus on Twitter and Facebook, and sign up for daily Hot News.
EcoWatch Daily Newsletter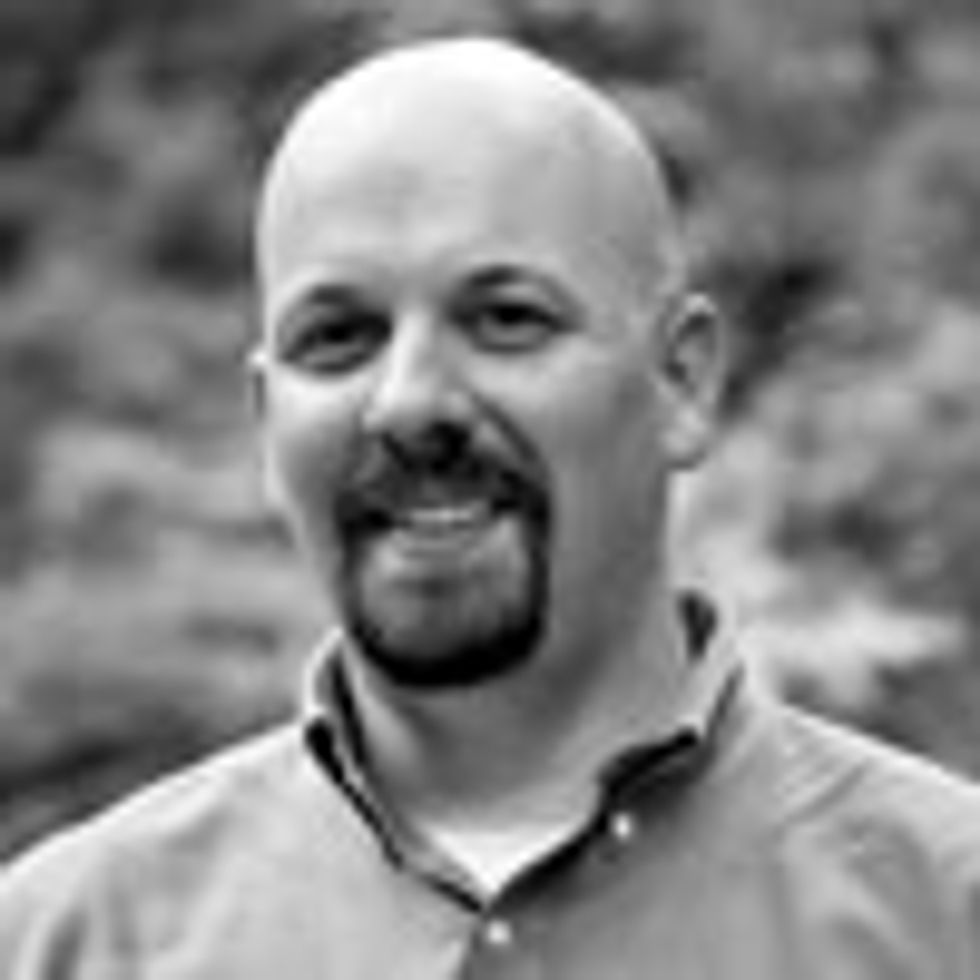 It's easy to see the effects of big corporations on our environment in places like Ohio and North Dakota, where fracking is spoiling farmland, or Arkansas, where the Mayflower oil spill is still causing havoc, or Alaska, where carbon pollution is pushing polar bears to the brink of extinction. It can be harder to see it here in Washington, D.C. But make no mistake, here in D.C., the secret political contributions from the 1 percent of the 1 percent of the 1 percent are doing as much damage to our environment as anything else.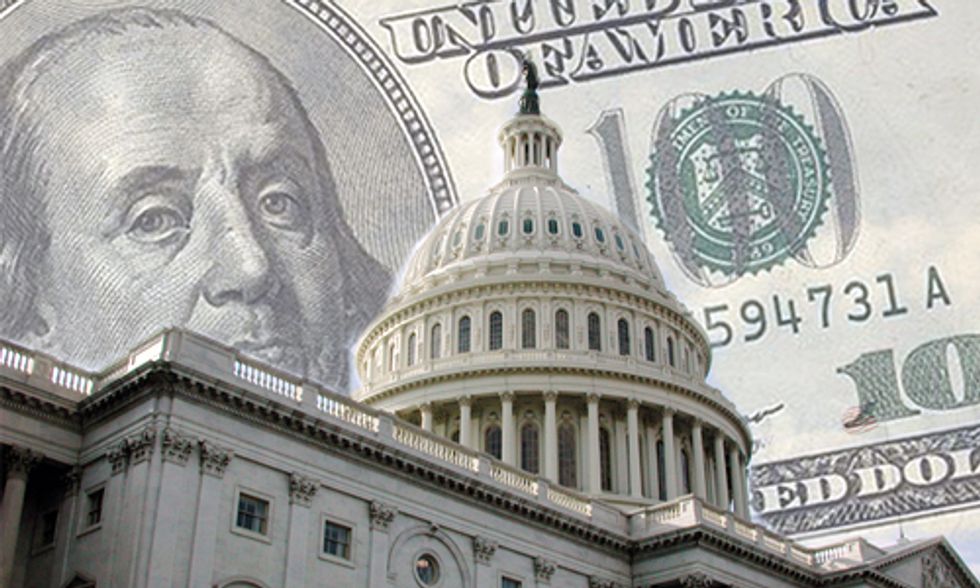 This "dark money" flowing through our political system props up politicians and campaigns that have already helped kill the climate bill and make it so one-quarter of all the votes in the House last year were to gut environmental laws. Dark Money encourages politicians to hamstring necessary governmental functions like overseeing the U.S. Environmental Protection Agency, and it helps make the Koch Brothers agenda of deregulation and corporate anarchy a reality. Dark Money works against all of us who wish to uphold the principles of democracy that America was founded on—transparency and fairness—and it must be stopped. For our democracy to function, voters must know who is paying for what. When our government is so thoroughly captured by corporate interests, this is the only way we can make informed choices. It's time to shine a light on dark money.
There are tools in place to begin to do this right now. One such tool is to have the Securities and Exchange Commission (SEC) require corporations that make political contributions to disclose those donations to their shareholders. In 2011, a bipartisan group of academics concerned by the Supreme Court's Citizens United decision asked the Securities and Exchange Commission to create a rule to require publicly traded companies to do just that.
The rule, once proposed, made a lot of sense to a lot of people. It's a simple, straightforward way for us to keep tabs on our officials, and the corporations who want to buy access and influence. The rule received a record-breaking 700,000 positive comments from retail investors and concerned citizens, as well as pension fund managers and State Treasurers who wanted to know where their hard-earned investments were going. It even made sense to more than 100 leading companies, who began taking the initiative to publicly disclose their political spending as the rule moved forward.
Even with all of this backing, SEC Chairman Mary Jo White removed the rule from the committee's formal long-term agenda. Unbelievable. It appears that special interests groups like the Chamber of Commerce, who desperately want to keep their billions flowing in the dark, won another round because they bet on a cynical public not engaging.
But the fight isn't over.
Everyone from Red States to Blue States wants to see who's paying the piper. According to a recent poll from MFour Research and Tulchin Research and commissioned by Represent. Us, 91 percent of Americans think that our elected leaders should be doing more to get money out of politics. In addition, studies commissioned by the Center for Economic Development and the Center for Political Accountability found a strong majority of business leaders endorsing corporate disclosure of direct and indirect political expenditures. Investors want to know where their money is going just as much as everyday Americans want to know who's calling the shots in our Congress.
This rulemaking deserves action now, and so the agency should make a statement by placing this rule on the agenda for a public hearing. Add your voice to the millions calling for the SEC to shed more light on dark money.
Follow Phil Radford on Twitter.