This website uses cookies to ensure you get the best experience while browsing it. By clicking 'Got It' you're accepting these terms.


The best of EcoWatch, right in your inbox. Sign up for our email newsletter!
Motorists traveling on Interstate 696 in Michigan caught a peculiar sight on Friday when a mysterious green slime oozed onto the highway from a retaining wall, according to The New York Times.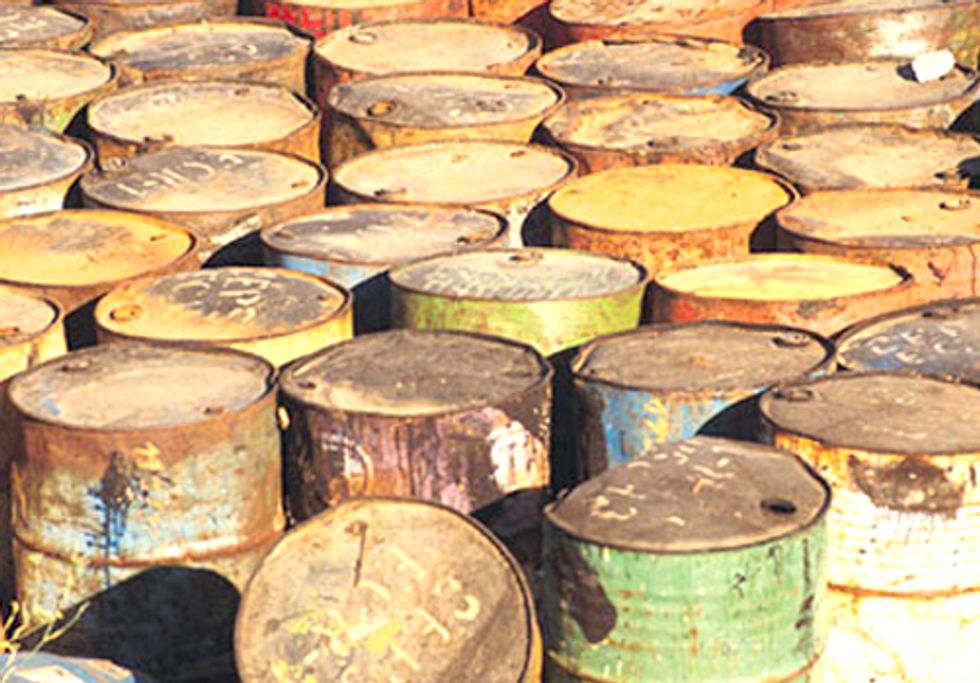 By Gina Solomon
Used with permission of NRDC – Switchboard
There are so many toxic chemicals and pollutants in our air, water, food and consumer products that it's easy to just focus on one at a time and get stuck in the details of each specific case. But sometimes it's helpful to step back and look at the big picture.The National Academies of Science (NAS) did precisely that nearly three years ago in a landmark report on protecting people from toxic chemicals. The report, entitled Science and Decisions: Advancing Risk Assessment, contained a series of clear recommendations directed at government agencies such as the U.S. Environmental Protection Agency (EPA) and the Food & Drug Administration (FDA), about how to use science to protect health. Unfortunately, the NAS recommendations have largely been ignored by both the EPA and the FDA. As we approach the third anniversary of the NAS report, it's a good time to look at the four most important recommendations from this impressive panel of scientists. Here's a summary based on their recommendations:
Identify and incorporate variability in human exposure and vulnerability into health assessments, so that all people are better protected.
When information is missing or unreliable, use science-based default assumptions that protect health, rather than waiting for more data, to speed up the chemical assessment and decision-making processes. There should be a clear set of criteria for when to depart from default assumptions.
In assessing the risk of chemicals, incorporate information about the potential impacts of exposure to multiple chemicals. Consider other factors, such as exposure to biological and radiological agents, and social conditions.
Because the population is exposed to multiple chemicals and there is a wide range of susceptibility to chemical exposures, it cannot be presumed that any—even low level—exposures are risk-free. It should be assumed that low levels of exposures are associated with some level of risk, unless there are sufficient data to contradict this assumption.
Since not very many people will want to read the full 424 page NAS report, the committee's recommendations are summarized and interpreted in a new NRDC and SEHN issue paper entitled, Strengthening Toxic Chemical Risk Assessments to Protect Human Health. Incorporating the recommendations of the NAS scientists into current decisions would substantially change the way the EPA and FDA are approaching a host of key issues.
For example:
Just this week, the President of the American Association for the Advancement of Science (AAAS) stated that she was "scared to death" by the anti-science movement ...spreading, uncontrolled, across the U.S. and the rest of the western world." It is becoming increasingly clear that the anti-science movement is fueled and funded by a small group of major corporate interests and individuals. Read more in this recent expose in the Guardian. The goal of the attack on science is to stop much-needed government regulations on toxic chemicals and other pollutants (such as greenhouse gases) that harm health. One sign of the success of the anti-science movement is that this important NAS science report has been sitting unheeded for nearly three years. It's time for the EPA and FDA to sit up and take notice.
For more information, click here.
EcoWatch Daily Newsletter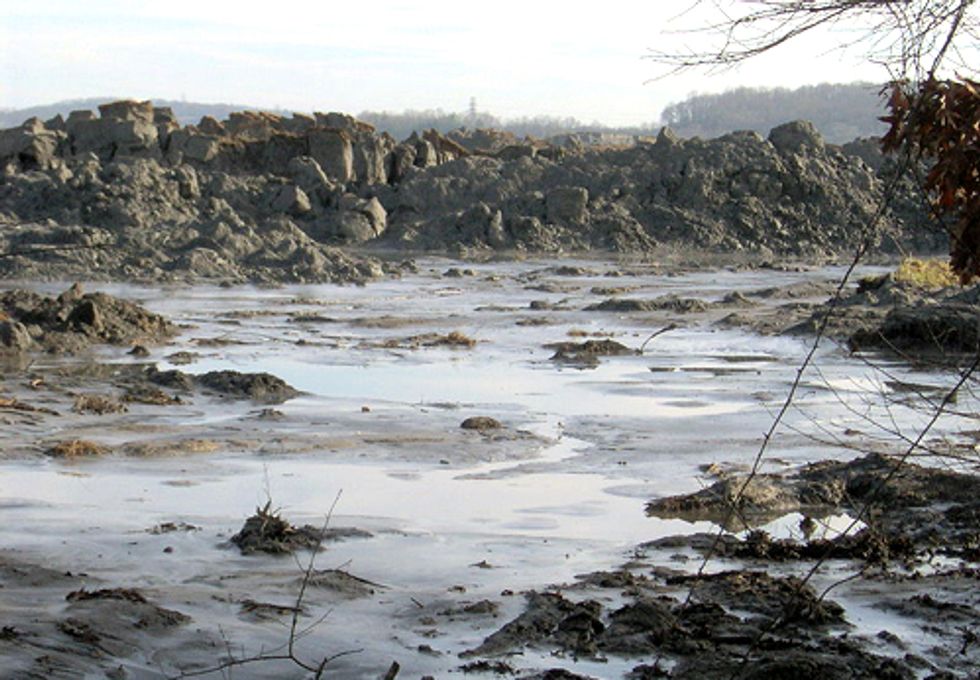 Three years after the coal ash spill in Kingston, Tn., the U.S. has not yet established standards to curb the threat to public health and waterways posed by unstable or leaking ash ponds at coal-fired power plants. Meanwhile, the volume of toxic metals in the ash that power plants dumped in ponds rose 9 percent in 2010, the most recent year for which information is available.
According to an analysis by the Environmental Integrity Project (EIP)—"… the most recent data from the U.S. Toxics Release Inventory show that disposal in these big ponds was higher in 2010 than it has been since 2007, the year before the TVA (Tennessee Valley Authority) spill.  Yet EPA's proposal to set standards for safe disposal—which included a plan to close down ash ponds within five years—has gone nowhere."
In 2010, power plants reported using coal-ash pond dump sites to dispose of wastes containing 113.6 million pounds of toxic metals or metal compounds, a category that includes arsenic, chromium, lead, and other pollutants that are hazardous in small concentrations and difficult to remove from the environment once released. That reflects a 9 percent increase in pond disposal since 2009, and is higher than the total reported in 2008.
In an indication of how power plants vary when it comes to coal-ash dump sites, EIP found that 20 facilities account for more than half (57 million pounds) of the toxic metals contained in power plant waste and disposed of in surface impoundments in 2010. Four of these are in Alabama, three in Georgia, and two in Missouri.  Just ten states accounted for three quarters of total pond disposal in 2010, including (from lowest to highest)—Alabama, Georgia, Illinois, Kentucky, Missouri, Ohio, Indiana, North Dakota, Minnesota and Michigan.
"Not only are coal ash impoundment levels rising, rather than dropping, but we are seeing efforts by some in Congress to thwart EPA efforts to protect the health of Americans from toxic coal ash dump sites," said EIP Director Eric Schaeffer. "EPA proposed in June of 2010 to require the closure of surface impoundments within five years. If the agency manages to issue a final rule before the end of 2012, that ban would take effect at the end of 2017, a full nine years after the TVA spill. In view of the hazards these ash ponds present, that seems long enough."
The concentration of arsenic or other metals in ash or scrubber sludge can vary, based on the source of the coal and the effectiveness of air pollution control devices in removing these contaminants from stack gases. An increase in reported disposal volumes for these metals can mean either a rise in concentration of toxic metals in coal combustion waste, or an increase in the volume of waste containing these metals, or both.
Most surface impoundments are unlined, which means that the toxins in the ash are more likely to seep through the bottom of these ponds and into groundwater or nearby rivers and creeks. The limited amount of monitoring data shows that this is already happening at many sites that have used surface impoundments for ash disposal for decades.
On Dec. 13, 2011, EIP released monitoring data from state files showing that a total of 20 additional coal ash dump sites causing groundwater and soil contamination in 10 states—Florida, Georgia, Illinois, Indiana, Iowa, Kentucky, Nevada, South Carolina, Tennessee and Texas—have been uncovered around the U.S. Previous EIP reports identified similar contamination at 70 other sites across the country.
The full text of the new EIP analysis is available online by clicking here.
For more information, click here.
—————
The Environmental Integrity Project is a nonpartisan, nonprofit organization established in March of 2002 by former EPA enforcement attorneys to advocate for effective enforcement of environmental laws. EIP has three goals—(1) to provide objective analyses of how the failure to enforce or implement environmental laws increases pollution and affects public health; (2) to hold federal and state agencies, as well as individual corporations, accountable for failing to enforce or comply with environmental laws; and (3) to help local communities obtain the protection of environmental laws.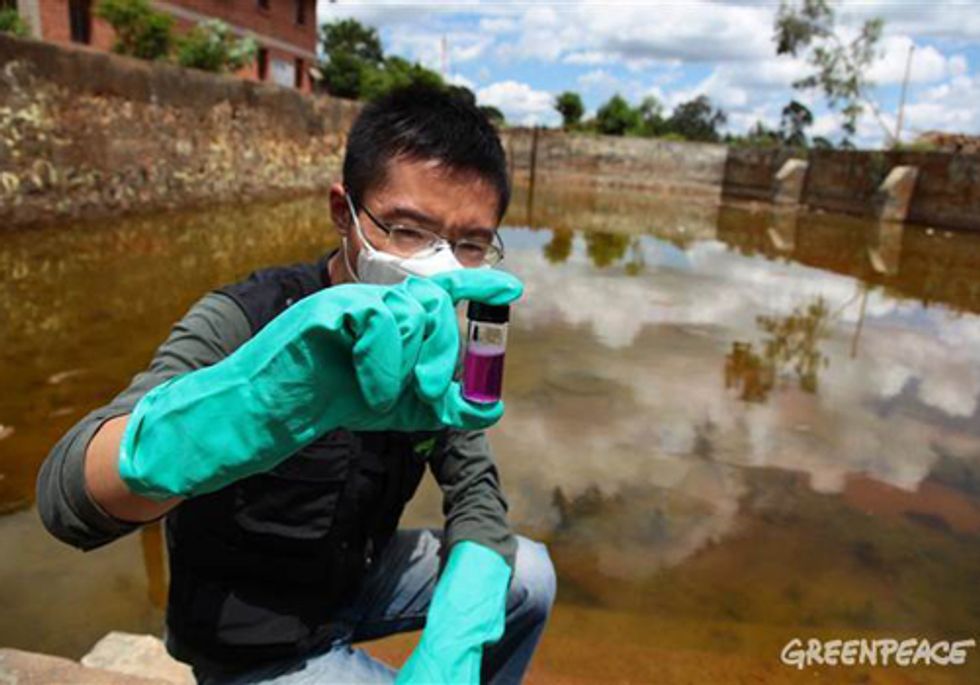 By Monica Tan
Earlier this year we were all shocked by the news that a chemical company in southern China's Yunnan province had been illegally dumping toxic cancer-causing waste near the village of Xinglong. The problem was so serious that the Chinese press began calling Xinglong a cancer village. Yunnan Liuliang Chemical Industry had dumped 5,000 tons of the hazardous waste and had another 140,000 tons that would likely have ended up the same way if they had not been discovered. The waste should have been driven to the neighbouring province of Guizhou to a processing plant.
The chemical waste, containing toxic chromium VI, had seeped into the soil, drinking water and crops. And the villagers did not know the real dangers. They were still drinking the water and walking in their fields barefoot.
As soon as we heard about the news, Greenpeace sent a rapid response team to the area to document the problem and raise awareness among the local people. When we tested the water used by the villagers for drinking, the levels of chromium VI were so high the readings went off the scale.
Our work and the resulting media attention then kick-started a clean-up campaign. The local government fenced off the polluted area, surveyed the region for other illegal waste sites, tested for levels of contamination and then made the results public.
There are many other chromium waste dump sites across China, endangering people's lives and polluting the land and water. Following our work in Yunnan, the Ministry of Environmental Protection announced a national crackdown on chromium waste sites, with clear timelines. And it's had a positive spill-on effect into other waste issues such as e-waste.
Then in October, local environmental NGO (non-governmental organization), Friends of Nature, filed a public interest law suit against Luliang Chemical for dumping the toxic chromium waste. This is the first time a grassroots Chinese NGO has successfully brought a public interest lawsuit to court.
Ma Tianjie, from Greenpeace in Beijing, was part of the Greenpeace rapid response team that was dispatched to Yunnan to investigate that toxic chromium dump. Here he shares with us his experiences:
The drivers working for the chemical company were lazy and so they dumped the toxic chromium waste in several sites in the hills here. Rain washed the waste into a nearby reservoir killing dozens of cattle and sheep. And the bigger problem is that Liuliang Chemical still has more than 100,000 tons of untreated chromium waste. If there was a bad storm this waste could contaminate the source of the Pearl River and turn it into a toxic soup.

We visited a nearby village, called Xinglong, which because of abnormally high rates of cancer has been dubbed a cancer village by the media. We took some measurements from the mouth of an underground aquifer, which locals call 'the dragon's fountain' and it was hundreds of times over the safe limit for chromium. But still local villagers plant their crops barefoot and put their cattle and sheep out to graze on this contaminated land. They told us crops fail and their livestock die for no reason.

The other members of the emergency response team and I put on rubber boots, gloves and masks, and dug through the chromium waste dump to take suitable samples. We also told the villagers how to protect themselves and urged the local government to take immediate action.

Sadly, this dump in Liuliang County is not the only one. There are similar toxic dump sites all across the country including in Tianjin, Henan and Hunan. They are like toxic time bombs. We hope that we can use this Yunnan example to kick start a big cleanup everywhere. We have taken the first step.
Chromium VI—Fast Facts
Heavy metal, highly toxic, commonly used in electroplating or in the manufacture of stainless steel.
Included on China's national list of hazardous waste, one of eight substances most harmful to the human body.
Difficult to break down, it requires years or even decades to completely clean up.
In the U.S., similar contaminated sites are still not completely clean even after 30 years.
For more information, click here.