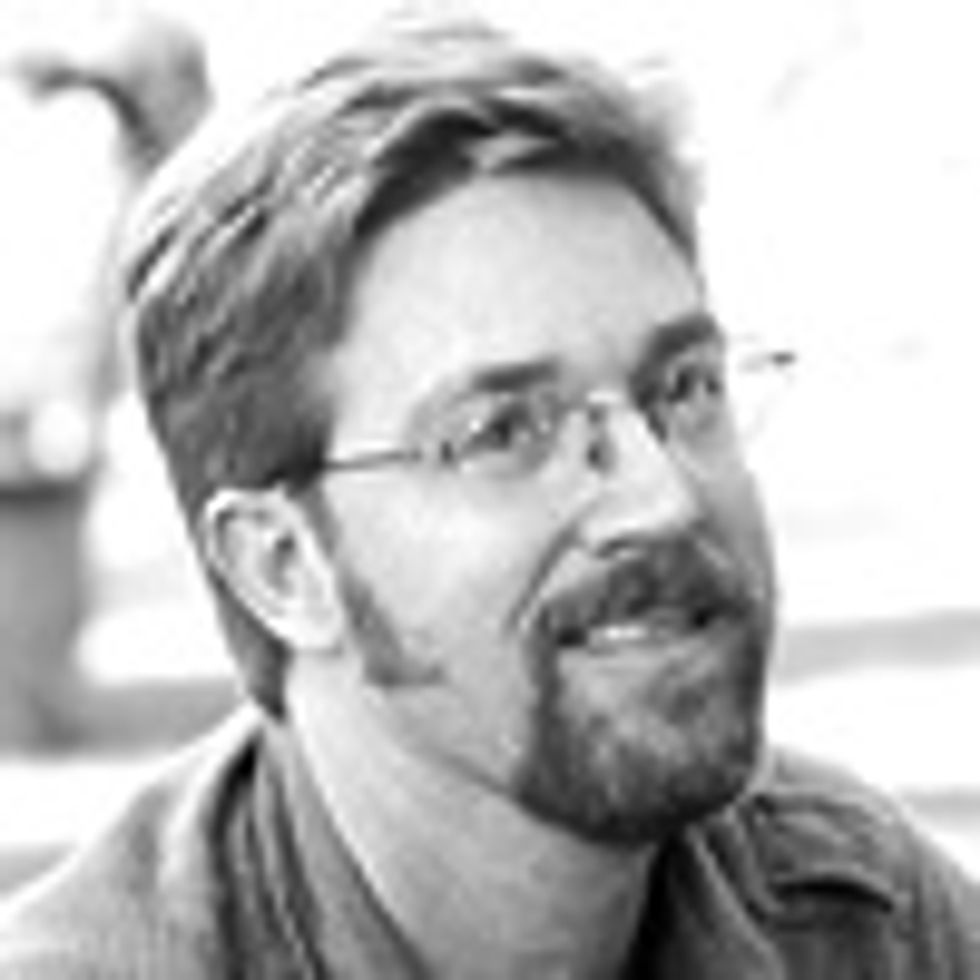 Instead of bogging down Durban last week in a bureaucratic roundabout of denial and delay, negotiators at the United Nations Climate Change Conference should have jumped a cargo plane to the Inupiat village of Kivalina, on the far reaches of Alaska.
Thankfully for us, and the world, science author Christine Shearer made such a journey in 2008, and her extraordinary chronicle of a native Alaskan village's demise and inevitable relocation due to climate changes, a breakthrough lawsuit for accountability, and the harrowing legacy of misinformation and deceit by multinational corporations, ranks as one of the most timely and important books to be published in 2011 —and in the past decade.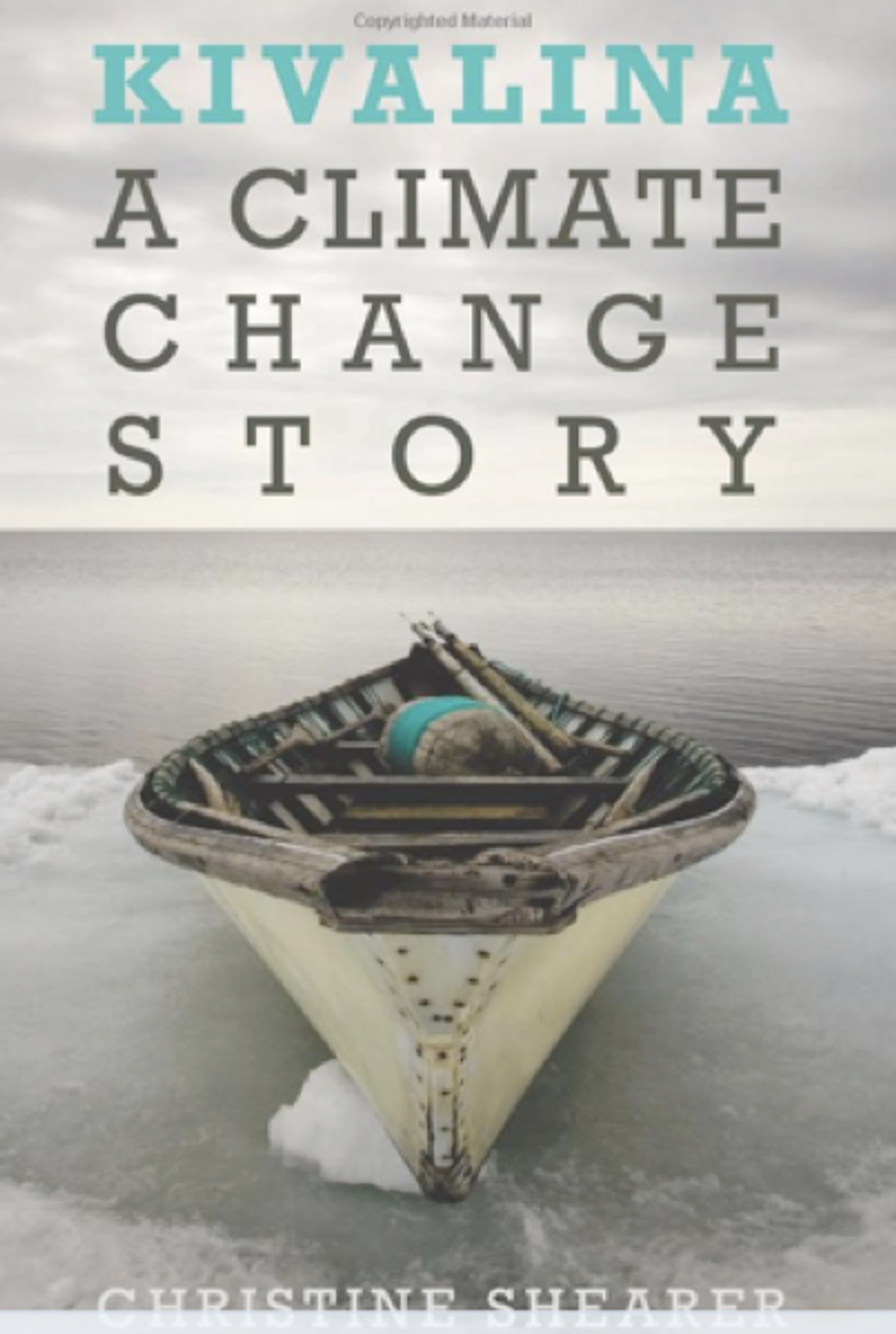 Written with the verve of an investigative journalist and the insight of a scholar, Kivalina: A Climate Story should be required reading for all power brokers in the climate change debate—in particular, President Barack Obama and his special envoy for climate change Todd Stern, and the dawdling U.S. Congress and its embarrassing numbers of climate change deniers.
But Shearer's book also presents an important cautionary tale and wake up call for all Americans: "Although climate change is often discussed as an environmental problem, its root causes are social." And its consequences, as Shearer expertly unfolds through the lives of the Inupiat villagers and their advocates, are not simply accidental or part of an uncertain forecast, but a present-day calamity and humanitarian crisis that foreshadows our future.
There might not be a better strip of land to demonstrate the reality of climate destabilization than the barrier reef of Kivalina, between the Chukchi Sea and the Kivalina and Wulik Rivers, where receding sea ice formation has led to erosion and flooding, and literally placed more than 400 indigenous villagers on the edge of survival:
Shearer sets the scene:
Standing on the tiny island, only a few feet above sea level, we were completely surrounded by water. Janet walked me toward the Chukchi Sea. The western side of the island was a mess of bulldoxers, trucks and construction workers, working tirelessly to expand the shoreline, which was steadily eroding. The southern end was being armored with a seawall made of large rocks, and sandbags were spread about ground.
Providing a historical background and investigation of changing climatic conditions, the rise and role of fossil fuel industries and increasingly misleading corporate campaigns of denial, Shearer places the Kivalina village on the frontlines of both the global warming crisis and the grassroots efforts to halt our world's destabilizing slide into a point of no return.
In 2008, she writes, the tiny Kivalina village made a dramatic move:
"... and filed suit against twenty-four fossil fuel companies for contributing to the village's erosion through large amounts of greenhouse gas emissions, and for creating a false debate around climate change. The lawsuit was filed in conjunction with environmental justice and indigenous rights organizations as one of several steps in a broader push for climate justice, aiming to help Kivalina residents draw attention to their situation and call for action from government and corporate officials that had so far largely ignored them."
Drawing on interviews with Kivalina residents, lawyers and government personnel, and an analysis of legal and government documents, Shearer provides a groundbreaking and riveting read on the dangerous role of corporate power and politics in one of the most important issues of our times.
Two weeks ago, the Kivalina residents and their attorneys brought their case before the Ninth U.S. Circuit Court of Appeals in San Francisco.
"Defendant companies argue that climate change is not a matter for the courts—the problem is too big, and we are all responsible," Shearer noted in an article for The Conducive Chronicle. " Yet we have not all embarked on multi-million dollar campaigns to fund our own research and prevent change. It is these secondary claims that could be the crux of establishing whether fossil fuel companies will eventually bear liability for harm from greenhouse gas emissions."
No matter who bears the responsibilities, the Kivalina residents and their devastated homeland are a reminder of who is paying the price for the denial of our own future.
EcoWatch Daily Newsletter
waterlust.com / @tulasendlesssummer_sierra .
Each product featured here has been independently selected by the writer. If you make a purchase using the links included, we may earn commission.
The bright patterns and recognizable designs of Waterlust's activewear aren't just for show. In fact, they're meant to promote the conversation around sustainability and give back to the ocean science and conservation community.
Each design is paired with a research lab, nonprofit, or education organization that has high intellectual merit and the potential to move the needle in its respective field. For each product sold, Waterlust donates 10% of profits to these conservation partners.
Eye-Catching Designs Made from Recycled Plastic Bottles
waterlust.com / @abamabam
The company sells a range of eco-friendly items like leggings, rash guards, and board shorts that are made using recycled post-consumer plastic bottles. There are currently 16 causes represented by distinct marine-life patterns, from whale shark research and invasive lionfish removal to sockeye salmon monitoring and abalone restoration.

One such organization is Get Inspired, a nonprofit that specializes in ocean restoration and environmental education. Get Inspired founder, marine biologist Nancy Caruso, says supporting on-the-ground efforts is one thing that sets Waterlust apart, like their apparel line that supports Get Inspired abalone restoration programs.
"All of us [conservation partners] are doing something," Caruso said. "We're not putting up exhibits and talking about it — although that is important — we're in the field."
Waterlust not only helps its conservation partners financially so they can continue their important work. It also helps them get the word out about what they're doing, whether that's through social media spotlights, photo and video projects, or the informative note card that comes with each piece of apparel.
"They're doing their part for sure, pushing the information out across all of their channels, and I think that's what makes them so interesting," Caruso said.
And then there are the clothes, which speak for themselves.
Advocate Apparel to Start Conversations About Conservation
waterlust.com / @oceanraysphotography
Waterlust's concept of "advocate apparel" encourages people to see getting dressed every day as an opportunity to not only express their individuality and style, but also to advance the conversation around marine science. By infusing science into clothing, people can visually represent species and ecosystems in need of advocacy — something that, more often than not, leads to a teaching moment.

"When people wear Waterlust gear, it's just a matter of time before somebody asks them about the bright, funky designs," said Waterlust's CEO, Patrick Rynne. "That moment is incredibly special, because it creates an intimate opportunity for the wearer to share what they've learned with another."
The idea for the company came to Rynne when he was a Ph.D. student in marine science.
"I was surrounded by incredible people that were discovering fascinating things but noticed that often their work wasn't reaching the general public in creative and engaging ways," he said. "That seemed like a missed opportunity with big implications."
Waterlust initially focused on conventional media, like film and photography, to promote ocean science, but the team quickly realized engagement on social media didn't translate to action or even knowledge sharing offscreen.
Rynne also saw the "in one ear, out the other" issue in the classroom — if students didn't repeatedly engage with the topics they learned, they'd quickly forget them.
"We decided that if we truly wanted to achieve our goal of bringing science into people's lives and have it stick, it would need to be through a process that is frequently repeated, fun, and functional," Rynne said. "That's when we thought about clothing."
Support Marine Research and Sustainability in Style
To date, Waterlust has sold tens of thousands of pieces of apparel in over 100 countries, and the interactions its products have sparked have had clear implications for furthering science communication.
For Caruso alone, it's led to opportunities to share her abalone restoration methods with communities far and wide.
"It moves my small little world of what I'm doing here in Orange County, California, across the entire globe," she said. "That's one of the beautiful things about our partnership."
Check out all of the different eco-conscious apparel options available from Waterlust to help promote ocean conservation.
Melissa Smith is an avid writer, scuba diver, backpacker, and all-around outdoor enthusiast. She graduated from the University of Florida with degrees in journalism and sustainable studies. Before joining EcoWatch, Melissa worked as the managing editor of Scuba Diving magazine and the communications manager of The Ocean Agency, a non-profit that's featured in the Emmy award-winning documentary Chasing Coral.