This website uses cookies to ensure you get the best experience while browsing it. By clicking 'Got It' you're accepting these terms.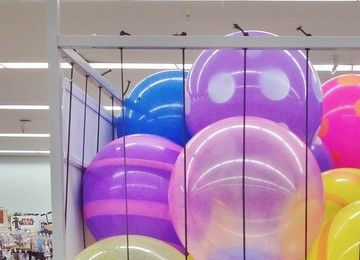 Lissandra Melo
/
Shutterstock.com
Reports that toxic chemicals are in thousands of kids' products might lead consumers to throw up their hands in frustration. How on Earth can you possibly recognize every single product—ranging from clothing and footwear to personal care products, baby products, toys, car seats, and arts and craft supplies—that might threaten your child's health?
The Washington Toxics Coalition (WTC) is here to help. In 2008, the non-profit won a campaign in the Washington state legislature for passage of the Children's Safe Products Act (CSPA). This act set up—for the first time in the U.S.—a requirement for companies to report when they sell children's products that contain toxic chemicals. Anyone can search the CSPA database of the information. But it's a big database with a lot of information. And the database doesn't cite the name of specific products or item numbers.
WTC  summarized some of the products in the report Chemicals Revealed. But here's some simple guidelines that WTC says you can follow when considering a purchase for children.
Look out for metal parts. Even with stricter controls on the kinds of metals children come in contact with, parents still need to watch out for metal jewelry and metal parts and ornamentation on shoes and clothing. The CSPA database contains reports of cadmium, mercury and even arsenic in these metals, and many more reports of less familiar toxic metals such as antimony, cobalt and molybdenum.
Shop for phthalate-free. Hormone-disrupting phthalates are still in common use even with recent information about them reaching the public. Your best bet for avoiding phthalates is to seek out safer personal care products, plastics and toys.
Be strategic to reduce exposures. Start with safer alternatives for products with the biggest potential for exposure such as items that can fit in your child's mouth, products that are applied to the skin (lotions, shampoos, creams, etc.), or items in contact with your child's skin for more than an hour at a time.
Clothing may commonly contain toxics. There are many, many reports of toxic chemicals in children's clothing and footwear. The presence of a chemical does not necessarily mean a product is harmful. But parents can minimize their children's exposure until more is known about the risks. See the WTC's  "Toxics in my T-Shirt" for clothing and footwear recommendations.

Thousands of children across the U.S. will shun the yellow bus and walk or bicycle to school on Oct. 9 as part of National Walk to School Day.
Organizers of the one-day event, now in its 16th year, say walking or bicycling to school results in a number of positive consequences, including reduced traffic—and less air pollutants emitted by vehicles.
And it's not just by school buses. Personal vehicles taking students to school account for 10 percent to 14 percent of all personal vehicle trips made during the morning peak commute times, according to a 2011 report from the National Center for Safe Routes to School (based on National Household Travel Survey Data, 2009). Those vehicles emit a variety of air pollutants, resulting in increases in ground-level ozone, nitrogen oxides and particulate matter such as particles of dust, soot, smoke, dirt and liquid droplets, according to the U.S. Environmental Protection Agency.
Organizers say other benefits of walking to school include increased physical activity, a stronger sense of community, safer streets and lower costs for school districts—one school district calculated $237,000 in annual savings.
The event was founded in 1997 by the Partnership for a Walkable America as a way to build awareness of the need for walkable communities. The event became international  in 2000 when the U.K. and Canada joined; today more than 40 countries participate.  In 2012, bicycling to school became part of the event.
Participation in Walk to School Day 2012 reached a record high, with more than 4,200 events registered from all 50 U.S. states and the District of Columbia. Many more communities held events but did not register.

EcoWatch Daily Newsletter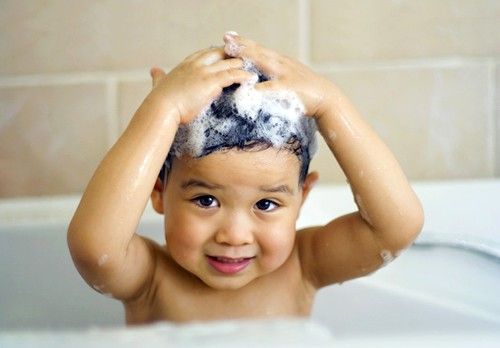 By Margie Kelly
It's well established that childhood obesity is linked to poor nutrition and a lack of exercise. First Lady Michelle Obama has launched the "Let's Move" initiative to combat childhood obesity by providing access to healthier foods at homes and schools, and helping kids get more physical activity each day. Improving kids' access to healthy food and exercise is something we all can support.
But new evidence shows a toxic chemical used to infuse shampoos and lotions with fragrance may also play a role in the soaring rates of childhood obesity.
A type of phthalate present in personal care products was found at high levels in overweight children, according to a recent study published by the Children's Environmental Health Center at Mount Sinai School of Medicine.
Researchers tested the urine of nearly 400 Black and Hispanic New York City children between the ages of 6 and 8. Monoethylene phthalate or MEP was associated with greater body mass index (BMI) and waist circumference in children. BMI in overweight girls with the highest exposure to MEP was 10 percent higher than those with the lowest MEP exposure, according to a press release from Mount Sinai.
MEP is a breakdown product of diethyl phthalate or DEP, which is widely used as an ingredient for fragrance in shampoos, soaps, deodorants, lotion and other personal care products, according to the Environmental Working Group (EWG).
Phthalates are endocrine-disrupting chemicals, which interfere with regular hormone functioning. Health and safety concerns about certain phthalates have led the U.S. Congress to ban their use in specific products intended for babies and children, including soft toys. The Mount Sinai study directs a new, harsh light on phthalates, as it's the first evidence of their link to childhood obesity.
Since the chemical industry is clearly signaling it won't give up phthalates without a fight, it's up to consumers to find a way to avoid the ubiquitous chemicals. Check out these tips from Lori at Groovy Green Livin'.
How to avoid phthalates:
1. Avoid fragrance. Fragrance mixtures are considered a trade secret or proprietary information and this enables companies to get away with not disclosing their "secret" ingredients. If a product lists "fragrance," steer clear.
2. Use EWG's Skin Deep Cosmetic Database to check the safety level of your personal care products. Find safe alternatives for nail polish and other cosmetics with toxic chemicals. Avoid buying plastic as much as possible. Get to know your plastics and stick with numbers 2 or 5. Avoid plastic shower curtains and #3 plastic.
3. Make your own cosmetics. This is the only way you will know with certainty what was used in your product.
4. Check the HealthyStuff.org database for toys bought before 2009—they may contain phthalates.
5. Look for products labeled "Phthalate Free."
6. Read the ingredients. Avoid anything with:
DBP (di-n-butyl phthalate) and DEP (diethyl phthalate) are often found in personal care products, including nail polishes, deodorants, perfumes and cologne, aftershave lotions, shampoos, hair gels and hand lotions (BzBP, see below, is also in some personal care products.)
DEHP (di-(2-ethylhexyl) phthalate or Bis (2-ethylhexyl) phthalate is used in PVC plastics, including some medical devices.
BzBP (benzylbutyl phthalate) is used in some flooring, car products and personal care products.
DMP (dimethyl phthalate) is used in insect repellent and some plastics (as well as rocket propellant)
For more information, click here.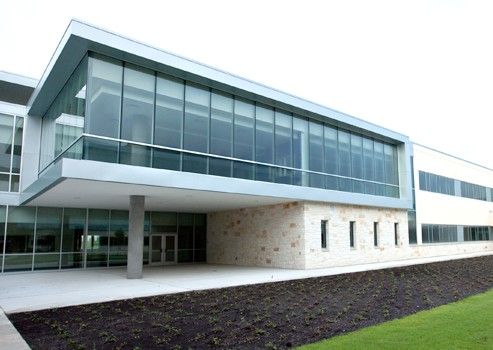 The Center for Green Schools at the U.S. Green Building Council (USGBC) and the McGraw-Hill Research Foundation released a new white paper on Feb. 27 titled, The Impact of School Buildings on Student Health and Learning: A Call for Research, at the second annual Green Schools National Conference in Denver, Colo., a conference dedicated to growing green schools across the nation.
The new white paper, co-authored by Lindsay Baker, a researcher and Ph.D. candidate at University of California, Berkeley (on behalf of the Center for Green Schools at USGBC) and Harvey Bernstein, vice president of Industry Insights & Alliances for McGraw-Hill Construction, part of The McGraw-Hill Companies, sheds light on the critical need for research around how the school building-through design, maintenance and operations-impacts the health and performance of the students in those buildings.
"We looked at what students experience in their classroom environments and linked that to six types of experiences-how students hear, breathe, see, feel, move, think and learn," said Harvey Bernstein, vice president of Industry Insights & Alliances for McGraw-Hill Construction. "There are ways that we can design new schools, and invest in improving existing ones, to help improve a child's experience and enable that child to learn, and feel better."
The paper explored research from two perspectives—how the built environment can impact a child's experience in the classroom, and how different stakeholders could play an important role in bringing more research on green schools to light.
Schools are a critical part of our society. They are where our children spend their time, where they learn and where they play, and schools make up the largest area of construction spending. This white paper demonstrates what stakeholders-from teachers to parents to government agencies and more can do to improve the student learning environments of the future-making a case to use those dollars of construction spending to create the best environments. To date, there are more than 2,300 green schools across the nation that are participating in the USGBC's LEED green building program.
"With so many of our country's schools in disrepair, it is critical to highlight the importance of providing our children with healthier, more sustainable educational environments that enhance learning," said Rachel Gutter, director of the Center for Green Schools at the U.S. Green Building Council. "This paper highlights studies that present clear evidence that the way we build and maintain schools affects how students and teachers breathe, hear, see and learn. At the Center, we're working with partners around the country to facilitate future research that will help us to improve our nation's schools and the well-being of the students who attend them."
The white paper can be found at The McGraw-Hill Research Foundation.
For more information, click here.
—————
The U.S. Green Building Council (USGBC) is committed to a prosperous and sustainable future through cost-efficient and energy-saving green buildings. USGBC works toward its mission of market transformation through its LEED green building certification program, robust educational offerings, a nationwide network of chapters and affiliates, the annual Greenbuild International Conference & Expo, and advocacy in support of public policy that encourages and enables green buildings and communities.
The Center for Green Schools at the U.S. Green Building Council (USGBC) is how USGBC is making sure every student has the opportunity to attend a green school within this generation. From the kindergartner entering the classroom, to the Ph.D. student performing research in a lab, the Center provides the resources and support to elevate dialogue, accelerate policy and institute innovation toward green schools and campuses. High-performing schools result in high-performing students, and the Center works directly with staff, teachers, faculty, students, administrators, elected officials and communities to drive the transformation of all schools into sustainable places to live and learn, work and play.
The Foundation was established with the support of The McGraw-Hill Companies and is a Section 501(c)(3) organization.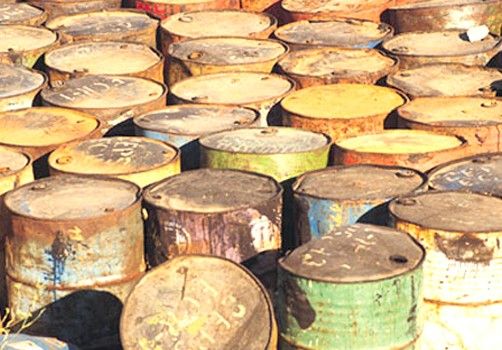 By Gina Solomon
Used with permission of NRDC – Switchboard
There are so many toxic chemicals and pollutants in our air, water, food and consumer products that it's easy to just focus on one at a time and get stuck in the details of each specific case. But sometimes it's helpful to step back and look at the big picture.The National Academies of Science (NAS) did precisely that nearly three years ago in a landmark report on protecting people from toxic chemicals. The report, entitled Science and Decisions: Advancing Risk Assessment, contained a series of clear recommendations directed at government agencies such as the U.S. Environmental Protection Agency (EPA) and the Food & Drug Administration (FDA), about how to use science to protect health. Unfortunately, the NAS recommendations have largely been ignored by both the EPA and the FDA. As we approach the third anniversary of the NAS report, it's a good time to look at the four most important recommendations from this impressive panel of scientists. Here's a summary based on their recommendations:
Identify and incorporate variability in human exposure and vulnerability into health assessments, so that all people are better protected.
When information is missing or unreliable, use science-based default assumptions that protect health, rather than waiting for more data, to speed up the chemical assessment and decision-making processes. There should be a clear set of criteria for when to depart from default assumptions.
In assessing the risk of chemicals, incorporate information about the potential impacts of exposure to multiple chemicals. Consider other factors, such as exposure to biological and radiological agents, and social conditions.
Because the population is exposed to multiple chemicals and there is a wide range of susceptibility to chemical exposures, it cannot be presumed that any—even low level—exposures are risk-free. It should be assumed that low levels of exposures are associated with some level of risk, unless there are sufficient data to contradict this assumption.
Since not very many people will want to read the full 424 page NAS report, the committee's recommendations are summarized and interpreted in a new NRDC and SEHN issue paper entitled, Strengthening Toxic Chemical Risk Assessments to Protect Human Health. Incorporating the recommendations of the NAS scientists into current decisions would substantially change the way the EPA and FDA are approaching a host of key issues.
For example:
Just this week, the President of the American Association for the Advancement of Science (AAAS) stated that she was "scared to death" by the anti-science movement ...spreading, uncontrolled, across the U.S. and the rest of the western world." It is becoming increasingly clear that the anti-science movement is fueled and funded by a small group of major corporate interests and individuals. Read more in this recent expose in the Guardian. The goal of the attack on science is to stop much-needed government regulations on toxic chemicals and other pollutants (such as greenhouse gases) that harm health. One sign of the success of the anti-science movement is that this important NAS science report has been sitting unheeded for nearly three years. It's time for the EPA and FDA to sit up and take notice.
For more information, click here.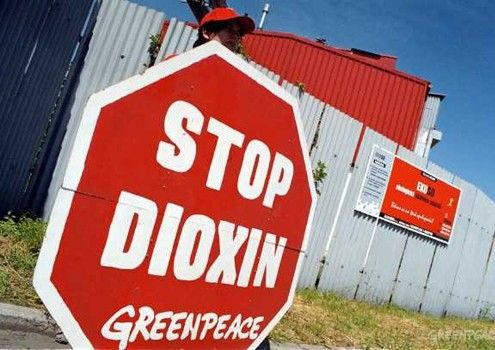 On Feb. 17 the U.S. Environmental Protection Agency (EPA) finally released their major report on the non-cancer health effects of dioxin, which for the past twenty seven years has been delayed due to interference from the chemical industry. Environmental and health groups across the country celebrated this important milestone.
"We applaud EPA Administrator Lisa Jackson and the Obama administration for finalizing this important health report on dioxin, one of the most toxic chemicals on the planet," said Lois Marie Gibbs, executive director of the Center for Health, Environment & Justice (CHEJ).
"After twenty seven years of delays, I quite honestly never thought this report would ever see the light of day. Today the American people won a major victory against the chemical industry, who has been working behind closed doors for decades to hide and distort the truth about the dangers of dioxin. The science is clear—dioxin is toxic to our children's health and development. We strongly urge the EPA to now finish the job by finishing their review on dioxin and cancer, and to develop a comprehensive action plan to further reduce dioxin emissions and exposures. To start, the EPA should finalize the EPA's proposed cleanup standards for dioxin at toxic sites, which have been languishing at the White House OMB since 2010. We call on the Obama administration to dust off the prestigious National Academy of Sciences report on dioxin in food to explore innovative policies to reduce the levels of dioxin in the food supply."
Dioxin is building up in our bodies as a result of the food we eat. According to EPA more than 90 percent of human exposure to dioxin occurs through our diet. Dioxin is most prevalent in meat, fish, dairy and other fatty foods.
EPA has been under enormous pressure by environmental health, environmental justice, labor, health-impacted, and Vietnam Veterans organizations to release the non-cancer health assessment in recent weeks and ever since President Obama entered office. In January a letter was delivered to EPA Administrator Jackson signed by more than 2,000 organizations and individuals. Over the past month a broad coalition of organizations have written to EPA urging the agency to finalize this report.
In January, Rep. Ed Markey (D-MA), Ranking Member of the Natural Resources Committee and senior member of the Energy and Commerce Committee, sent EPA a letter urging the agency to finalize this dioxin assessment. In April, Rep. Markey and 72 members of Congress sent a letter to EPA calling on the agency to release the report.
Dioxin is a known human carcinogen. Dioxin also causes a wide range of adverse non-cancer effects including reproductive, developmental, immunological, and endocrine effects in both animals and humans. Animal studies show that dioxin exposure is associated with endometriosis, decreased fertility, the inability to carry pregnancies to term, lowered testosterone levels, decreased sperm counts, birth defects, and learning disabilities. In children, dioxin exposure has been associated with IQ deficits, delays in psychomotor and neurodevelopment, and altered behavior including hyperactivity. Studies in workers have found lowered testosterone levels, decreased testis size, and birth defects in offspring of Vietnam veterans exposed to Agent Orange.
Dioxin's effects on the immune system of the developing organism appear to be among the most sensitive endpoints studied. Animal studies show decreased immune response and increased susceptibility to infectious disease. In human studies, dioxin was associated with immune system depression and alterations in immune status leading to increased infections. Dioxin can also disrupt the normal function of hormones—chemical messengers that the body uses for growth and regulation. Dioxin interferes with thyroid levels in infants and adults, alters glucose tolerance, and has been linked to diabetes.
In response to anticipated concerns about dioxin in food, the Center for Health, Environment & Justice (CHEJ) has prepared these top six tips for reducing exposure to dioxin in food:
Eat less animal fat—buy lean meats and poultry—and cut off the fat before cooking.
Eat fat free dairy products—or as low as you can—for dairy products such as milk, cheese, and yogurt.
Fish is a healthy food choice—but fish are also affected, so avoid fatty fish (such as salmon) and cut the fat off before cooking and eating.
Purchase food products that have been grain or grass fed—Farm animals fed food with animal products that includes other animal's fat increases the amount of dioxin ingested by livestock and increases the amount of dioxin that is in the consumer meat product.
Eat more fruits and vegetables
Breast feed your babies—breast milk is still the healthiest food for your baby.
According to EPA, dioxin releases increased by 18 percent from 2009-2010 nationally. Dioxin air releases increased by 10 percent. Some of the top U.S. companies that reported releasing dioxin into the environment in 2010 were Dow Chemical, Missouri Chemical Works, Gerdau Ameristeel, Lehigh Southwest Cement, Formosa Plastics Corporation, Temple-Inland, Cahaba Pressure Treated Forest Products, and Clean Harbors Aragonite. Three of these facilities make chemicals to produce polyvinyl chloride (PVC) plastic. Municipal waste incinerators, medical waste incinerators, landfill fires, and backyard burn barrels are some of the other top sources of dioxin in America.
For more information, click here.
--------
The broad coalition of organizations include: the Breast Cancer Fund, Center for Health, Environment & Justice (CHEJ), Endometriosis Association, Environmental Defense Fund, Greenpeace, International Brotherhood of Teamsters, National Medical Association, Natural Resources Defense Council (NRDC), Sierra Club, Vietnam Veterans of America, Alaska Community Action on Toxics, Canadian Environmental Law Association, Clean Water Action, Ecology Center, Edison Wetlands Association, Environmental Working Group, Global Alliance for Incinerator Alternatives, Healthy Child Healthy World, Institute for Agriculture and Trade Policy, International POPS Elimination Network (IPEN), Ironbound Community Corporation, Kentucky Environmental Foundation, the Lone Tree Council, National Asian Pacific American Women's Forum, Physicians for Social Responsibility, Reproductive Health Technologies Project, Science & Environmental Health Network, The Endocrine Disruption Exchange, Union of Concerned Scientists, Vietnam Agent Orange Relief & Responsibility Campaign and Women's Voices for the Earth.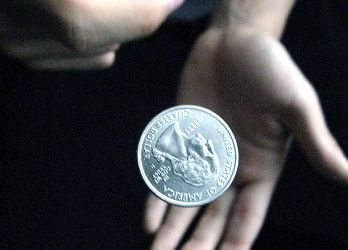 Federal decision makers need access to the best available science in order to craft policies that protect our health, safety and environment.
Unfortunately, censorship of scientists and the manipulation, distortion, and suppression of scientific information have threatened federal science in recent years.
This problem has sparked much debate, but few have identified the key driver of political interference in federal science—the inappropriate influence of companies with a financial stake in the outcome.
A new Union of Concerned Scientists report, Heads They Win, Tails We Lose, shows how corporations influence the use of science in federal decision making to serve their own interests.
Methods of Abuse
The report describes five basic methods that corporations use to influence the scientific and policy-making processes:
Corrupting the Science. Corporations suppress research, intimidate scientists, manipulate study designs, ghostwrite scientific articles, and selectively publish results that suit their interests.
Shaping Public Perception. Private interests downplay evidence, exaggerate uncertainty, vilify scientists, hide behind front groups, and feed the media slanted news stories.
Restricting Agency Effectiveness. Companies attack the science behind agency policy, hinder the regulatory process, corrupt advisory panels, exploit the "revolving door" between corporate and government employment, censor scientists, and withhold information from the public.
Influencing Congress. By spending billions of dollars on lobbying and campaign contributions, corporate interests gain undue access to members of Congress, encouraging them to challenge scientific consensus, delay action on critical problems, and shape the use of science in policy making.
Exploiting Judicial Pathways. Corporate interests have expanded their influence on the judicial system, used the courts to undermine science, and exploited judicial processes to bully and silence scientists.
Progress Made (and Still To Be Made)
In his 2009 inaugural address, President Obama promised to "restore science to its rightful place." His administration has made progress toward that goal on several important fronts—elevating the role of science in government, ordering agencies to develop scientific integrity policies, improving transparency, and strengthening conflict-of-interest policies.
Despite these positive steps, much remains to be done. The report identifies five key areas where further federal commitments to protect science from undue corporate influence are needed—protecting government scientists from retaliation and intimidation; making government more transparent and accountable; reforming the regulatory process; strengthening scientific advice to government; and strengthening monitoring and enforcement.
Beyond Government
Corporations, nonprofits, academic institutions, scientific societies, and the media also have critical roles to play in reducing abuses of science in federal decision making. These institutions should:
promote honest scientific investigation and open discussion of research results
refrain from actual or perceived acts of scientific misconduct
embrace transparency and avoid conflicts of interest
Inappropriate corporate interference in science extends its tentacles into every aspect of federal science-based policy-making. Addressing this interference will require overcoming high hurdles, but they are not insurmountable. With strong leadership and a sustained commitment, both the federal government and the private sector can rise to the challenge.
How Do They Game the System? Let Us Recount the Ways
Heads They Win, Tails We Lose is full of real-world examples of the ways corporations interfere with science. Here are just a few of the highlights:
Suppressing Research:
Hog Farm Emissions
After pork producers contacted his supervisors, a U.S. Department of Agriculture microbiologist was prevented from publishing research showing that emissions from industrial hog farms contained antibiotic-resistant bacteria.
Corrupting Advisory Panels—Childhood Lead Poisoning
A few weeks before a Center for Disease Control advisory panel met to discuss revising federal lead standards, two scientists with ties to the lead industry were added to the panel. The committee voted against tightening the standards.
Ghostwriting Articles—The Pharmaceutical Industry
A 2011 analysis found evidence of corporate authorship in research articles on a variety of drugs, including Avandia, Paxil, Tylenol, and Vioxx.
For more examples, visit our A-to-Z Guide to Political Interference in Science.
For more information, click here.
On Feb. 16 representatives of the nation's dirtiest polluters and their friends at special interest groups like the National Mining Association, filed the first lawsuits to block long overdue action to clean up toxic mercury pollution, acid gases and other hazardous air toxics. Toxic mercury is a potent brain poison that threatens prenatal babies and young children, and is linked to severe learning disabilities, deafness, blindness, cerebral palsy and other life-threatening illnesses.
These landmark protections, issued by the Obama administration in December, were published in the Federal Register on Feb. 16. The protections will cut toxic mercury pollution from dirty power plants by more than 90 percent. The vast majority of Americans support these protections, which will ensure a safer, cleaner nation and healthier kids.
But the polluter lobby and their friends in Congress are ignoring this immense public support and the health benefits of mercury protections—opting instead to continue their quest to block life-saving public health protections. In addition to the legal attack, Sen. Jim Inhofe (R-OK) introduced an obscure legislative maneuver to nullify these protections.
In response, a coalition on environmental and clean air advocacy groups issued the following statements:
"Today's attack by corporate polluter front groups on the health of American families and the safety of prenatal babies and young children is outrageous and contemptible, but it's no surprise. The country's dirtiest polluters want to keep their license to pollute the air we breathe and the water we drink without limits or consequences. It's time to put an end to that pollution spree, and protect American children from toxic mercury pollution." – Michael Brune, executive director, Sierra Club
"Earthjustice and our allies have fought a long time to bring these protections about, and we've no intention of stopping now. We will defend them from polluters' attacks in Congress and in the courts, and we will keep working to make sure the safeguards are enforced at coal-burning and oil-fired power plants across the country." – Trip Van Noppen, president, Earthjustice
"The Mercury and Air Toxics Standards are one of the most important public health measures we've seen in a generation. They'll save thousands of lives every year and protect the developing brains and nervous systems of countless American children. Unfortunately, a few utility companies will probably spend lots of money on lobbyists and lawsuits to stop these standards. I would hope that, instead, they'd spend that money to reduce the mercury emissions from their plants and protect the health of their customers." – Fred Krupp, president, Environmental Defense Fund
"On behalf of our clients Conservation Law Foundation, Natural Resources Council of Maine, Environment America, Izaak Walton League of America and the Ohio Environmental Council, Clean Air Task Force will strongly oppose industry attempts to delay or deny the powerful health and environmental benefits of this landmark rule." – Ann Brewster Weeks, senior counsel, Clean Air Task Force
"These long-overdue mercury standards are likely to be among the Obama administration's most significant environmental accomplishments—part of the historic progress America is making toward curbing harmful pollutions that contaminate our air, water, lands and wildlife, and contribute to asthma attacks, heart attacks and even premature deaths." – Frances Beinecke, president, Natural Resources Defense Council
"Industry groups that have had more than a decade to prepare for today's rule to reduce toxic air pollution have, instead, chosen protect higher profits over public health. We will continue the fight to secure these vital and long overdue public health protections." – John Suttles, senior attorney, Southern Environmental Law Center
For more information, click here.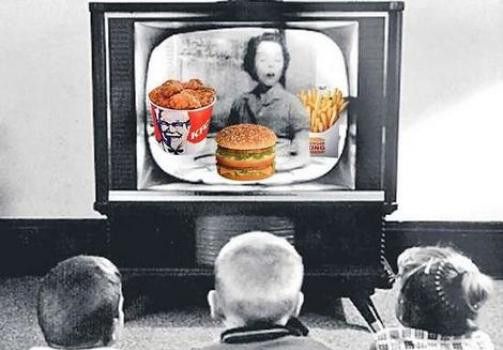 By Marion Nestle
For some time now, I've been arguing that legal scholars ought to be challenging the contention of food corporations that the First Amendment gives them the right to market foods any way they like, even to kids.
I simply cannot believe that the founding fathers of the U.S. intended the First Amendment for this purpose.
In December 2010, I urged public interest lawyers to examine current food marketing practices in the light of the First Amendment. I am pleased to see that they are now doing so.
Samantha Graff of the National Policy & Legal Analysis Network to Prevent Childhood Obesity (NPLAN) forwards two co-authored articles published this month:
Health Affairs: Government Can Regulate Food Advertising to Children Because Cognitive Research Shows It Is Inherently Misleading, by Samantha Graff, Dale Kunkel, and Seth E. Mermin.
The childhood obesity crisis has prompted repeated calls for government action to curb the marketing of unhealthy food to children. Food and entertainment industry groups have asserted that the First Amendment prohibits such regulation.

However, case law establishes that the First Amendment does not protect "inherently misleading" commercial speech. Cognitive research indicates that young children cannot effectively recognize the persuasive intent of advertising or apply the critical evaluation required to comprehend commercial messages.

Given this combination—that government can prohibit "inherently misleading" advertising and that children cannot adequately understand commercial messages—advertising to children younger than age twelve should be considered beyond the scope of constitutional protection.
American Journal of Public Health: Protecting Young People from Junk Food Advertising: Implications of Psychological Research for First Amendment Law, by Jennifer L. Harris and Samantha K. Graff.
In the United States, one third of children and adolescents are overweight or obese, yet food and beverage companies continue to target them with advertising for products that contribute to this obesity crisis.

When government restrictions on such advertising are proposed, the constitutional commercial speech doctrine is often invoked as a barrier to action. We explore incongruities between the legal justifications for the commercial speech doctrine and the psychological research on how food advertising affects young people.
These papers are a great start to the conversation, as was a previous contribution from these authors: A Legal Primer for the Obesity Prevention Movemen, American Journal of Public Health, 2009.
First Amendment scholars—weigh in, please.
And while pondering these questions, take a look at Raj Patel's piece in The Atlantic, Abolish the food industry. In his view, the First Amendment issue is a no brainer:
I side with the American Psychological Association in thinking that advertising to children is unconscionable. Rather than dwell on the First Amendment issue, which strikes me as an easy case to make, I think it's worth addressing a deeper question underlying the San Francisco cigarette-in-pharmacy ban—Why allow an industry that profits from the sale of unhealthy food at all?
For more information, click here.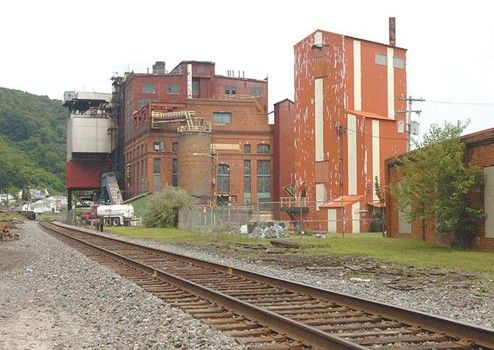 In a victory for clean air and local residents' health, Ohio-based First Energy Corp. announced the retirements of three of its coal-fired power plants in West Virginia. The plants are slated to close Sept. 1, 2012. The Feb. 8 news follows last month's retirements of six of First Energy's coal plants in Ohio, Pennsylvania and Maryland.
First Energy announced the retirements of three plants—Albright Power Station, Willow Island Power Station and Rivesville Power Station. In total, these closures will bring 660 megawatts of dirty, dangerous pollution to an end. The retirements represent a major improvement in the lives of local residents, who have been exposed to the pollution from these plants for decades.
Pollution from coal-fired power plants contributes to respiratory illnesses and asthma attacks, heart disease and cancer. Closure of these three plants will prevent approximately 40 premature deaths, 64 heart attacks and 620 asthma attacks, according to the Clean Air Task Force.
"This is good news for West Virginia, because those plants will no longer be polluting our air and water like they have been for sixty years. We want to ensure that the company has made a commitment to their workforce's welfare once these plants close," said Jim Sconyers, chair of the West Virginia Chapter of the Sierra Club.
In recent years West Virginia has made investments in clean energy, especially wind generation, allowing old plants like these to be retired while ensuring West Virginia's power is reliable. "These plants were outdated, did not even operate most of the time and lacked modern pollution controls. As we increase our share of renewable energy like wind and solar power, old and unsafe plants like these, which roar to life only at certain times, will be replaced by clean energy," said Sierra Club Beyond Coal Campaign director and West Virginia native Mary Anne Hitt. "This means affordable power you can count on during the hottest and coldest days and cleaner, safer air for our children and families."
Together, the plants employed about 105 workers. Rivesville's workforce had previously been transferred as that station ramped down operations, and First Energy has announced that many will be transferred to other facilities. First Energy has also recently begun an energy efficiency project which will result in local jobs and lower electricity bills. "Closing these old dirty plants is only the beginning of the responsibility that First Energy owes to the surrounding communities. Instead of using public health safeguards as an excuse for the closure of three old and unnecessary plants, they need to increase investments in energy efficiency and create new jobs to assist the workers and community with a smooth transition to a clean energy future," said Sierra Club environmental justice organizing representative Bill Price.
The Sierra Club's Beyond Coal campaign works in partnership with Bloomberg Philanthropies and a nationwide coalition of allies to retire one-third of the nation's aging coal plants by 2020, replacing them with clean energy like wind and solar by 2030.
"This is a great development for the Beyond Coal Campaign," said Michael R. Bloomberg, philanthropist and mayor of New York City. "We have been witnessing the end of our dependency on coal and the move toward a cleaner energy future for quite some time now. Ending coal power production is the right thing to do, because while it may seem to be an inexpensive energy source, the impact on our environment and the impact on public health outcomes are significant."  
Coal plants are the largest sources of climate disruption and toxic air pollution like mercury, soot and carbon pollution. These three plants bring the tally of coal plant retirements to 95 since the Sierra Club began its Beyond Coal campaign in 2002.
For more information on the Beyond Coal campaign, click here.
For more information, click here.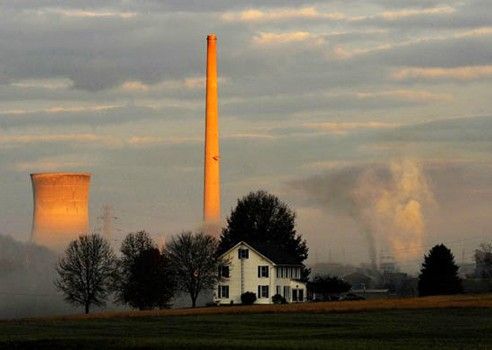 By Daniel J. Weiss, Jackie Weidman, Rebecca Leber
On Monday, Feb. 6, 16 states and numerous power companies that oppose new pollution-reduction rules must file their petitions with the U.S. Court of Appeals in Washington, D.C. In response to their initial suit, the court granted a motion to temporarily "stay," or halt, the implementation of the Cross-State Air Pollution Rule, or smog pollution rule, which the U.S. Environmental Protection Agency (EPA) promulgated last summer. These "good neighbor" pollution-reduction standards will require power plants to slash their sulfur dioxide and nitrogen oxide pollution. These substances are the key ingredients in acid rain and smog, and they can travel hundreds of miles and contaminate other states.
Once implemented the rule will annually save thousands of lives and prevent thousands of illnesses. Not surprisingly, the 16 states that sued EPA to block these rules include 7 of the 10 highest-polluting states in the country. And their governors and attorneys general, who decide whether to file a lawsuit to stop these safeguards, received a combined $5 million in campaign contributions from big utilities and coal companies that benefit from higher-pollution levels.
This column reviews the rule and its benefits as well as the efforts of utilities and coal companies to block it so they can avoid or postpone investments in cleanup technology. EPA analysis demonstrates that the law's benefits to public health and the environment are much greater than its costs. These governors and attorneys general should support EPA's efforts to protect the residents of their states and people downwind from premature death, asthma attacks, and other respiratory ailments instead of bending to the will of dirty-money donors.
These safeguards protect neighboring states
The EPA's new rules will address a major public-health threat, annually curbing millions of pounds of air pollution from power plants that travel downwind and across the country. An interactive EPA map shows that pollution doesn't stop at state borders, which is why the agency is acting to reduce air pollution that drifts across state lines.
EPA's map helps viewers connect the dots. When the cursor is placed over Michigan, for example, one can see that emissions from six different states travel into the state, causing air-pollution readings above the national threshold level for public-health standards. The map also shows that pollution from Michigan travels all the way to Virginia, diminishing the latter's air quality.
The EPA estimates these rules with produce significant air-quality benefits. By 2014 the rules will reduce sulfur dioxide emissions by 73 percent from 2005 levels. Nitrogen oxide emissions will drop by 54 percent.
This improvement in air quality will result in $120 billion to $280 billion in annual benefits, including preventing up to 34,000 premature deaths and avoiding 858,000 other health problems annually that are linked to this pollution, as outlined in the table below.
When final safeguards were first announced in July 2011, EPA Administrator Lisa Jackson commented on how the law helps Americans:
No community should have to bear the burden of another community's polluters, or be powerless to prevent air pollution that leads to asthma, heart attacks and other harmful illnesses. These Clean Air Act safeguards will help protect the health of millions of Americans and save lives by preventing smog and soot pollution from traveling hundreds of miles and contaminating the air they breathe.
Many utilities have already begun to invest in pollution-control technologies, such as scrubbers, to comply with the Clean Air Interstate Rules (CAIR) from 2005. It was struck down by federal court in 2008, so EPA revamped the measures that became the cross-state rules. These CAIR investments were an estimated $1.6 billion per year.
Compliance with the cross-state rules will cost $800 million annually beginning in 2014. Meanwhile, they will generate $120 billion to $280 billion in annual health benefits. According to EPA data the benefits from the improved rule are estimated to outweigh the costs by a ratio of at least 50-to-1, and as much as 115-to-1.
The aforementioned economic benefits are also a very conservative estimate because they do not include qualified estimates of other benefits from pollution reductions. For instance, lower pollution levels will increase agriculture crop and commercial forest yields, improve visibility in state and national parks, and increase protection from acid rain for sensitive ecosystems including Adirondack lakes, Appalachian streams, and coastal waters.
Stay means delay of health protection
The stay of the Cross-State Air Pollution Rule will last until at least April 13 when the states' cases against the rule will be heard, but it could continue much longer. This setback unfortunately hinders vital reductions in air pollution from power plants, prolonging poor air quality for 240 million Americans in 27 eastern states.
A long list of plaintiffs sought this timeout on health protection, including 16 states—Alabama, Florida, Georgia, Indiana, Kansas, Kentucky, Louisiana, Michigan, Mississippi, Nebraska, Ohio, Oklahoma, South Carolina, Texas, Virginia, and Wisconsin. Another 12 states affected by the rule are not trying to stop it. It's no coincidence that the suing states are responsible for more than 90 percent of the nation's total sulfur dioxide and nitrogen oxide air pollution from power plants, which the law aims to reduce.
Big-polluting states are harping on costs associated with pollution-control technology rather than acknowledging the much greater economic benefits from public health that their own residents will enjoy as a result of the EPA rule. Smog and ozone pollution in the suing states—and the 12 other states that will be regulated by the EPA rule—are polluting communities hundreds of miles away as well as directly fouling their own backyards.
Not all 28 affected states oppose this rule, however. Three of the polluting states—Illinois, New York, and North Carolina—joined EPA in support of these safeguards. These three states emit more than a billion pounds of sulfur dioxide and nitrogen oxide into the atmosphere each year, compared to the 8 billion pounds shot into the skies by the recalcitrant states.
These three states, along with the additional nine states uninvolved in the litigation, are not undermining these new health safeguards. Instead, they plan to take responsibility for the pollution imposed on their residents and neighboring states.
Roughly half of the people in the U.S. live in counties that have unhealthful levels of ozone-smog pollution. Based on American Lung Association rankings, 11 of the metropolitan areas with the highest particle pollution, and 12 of the metropolitan areas with the highest ozone-pollution levels reside in suing states.
Texas—the number one state for ozone pollution—had one of the worst air-quality years in its history for 2011, as high levels of pollution combined with record summer heat. Many of the state's major metropolitan areas—including Dallas-Fort Worth, San Antonio, Austin, and even the small city of Waco—exceeded federal limits on ozone pollution last year, inflicting hazards to respiratory health on those who live there.
The Washington-Baltimore metropolitan area is ranked 14th for high levels of ozone pollution and the area houses 7.5 million people. These people, along with 50 percent of the country, live in areas where the air can be dirty enough to send people to the emergency room, and even to kill.
Dirty-money donors demand delays
Many of the utilities and coal companies responsible for this deadly air pollution oppose the cross-state rules because they make more money with uncontrolled pollution than by investing funds in cleanup equipment and practices.
These companies therefore donate campaign contributions to the governors and attorneys general in these states who can decide whether to file a lawsuit to stop these safeguards. A review of donations records by the Center for American Progress Action Fund found that the governors and attorneys general in these 16 plaintiff states received almost $5 million in campaign contributions from these companies during campaigns for their current office. (see table) See attached spreadsheet for CAPAF analysis of state breakdown by government officials.
As the chart shows, high campaign contributions occur in litigating states with high pollution. The top three ozone-polluting states—Indiana, Ohio, and Texas—also had governors and attorneys general with three of the four highest campaign contributions from utilities and coal companies, racking up a little over $3 million. There's little doubt that the leaders in these states support dismantling EPA regulations as money pours in from polluters each election season.
But instead of echoing their dirty donors in opposition to these vital health safeguards, these governors and attorneys general should support EPA's efforts to protect the residents of their states and others from premature death, asthma attacks, and other respiratory ailments.
Pollution safeguards enjoy wide support
Voters from both political parties and in all regions of the country are singing a different tune than these states. They support the EPA's regulatory authority to determine air-pollution standards, a poll from October 2011 reveals.
Ceres and the University of Massachusetts conducted a bipartisan poll to gauge voters' feelings nationwide about EPA's cross-state air-pollution and mercury-toxics rules. Two-thirds of the respondents (67 percent) oppose delayed implementation of the air-pollution rules and trust EPA, not politicians, to get the job done. This includes support from 62 percent of Republicans and 79 percent of independents surveyed.
States need to stand up to dirty utilities and protect public health
Every month of delay in the implementation of the cross-state good neighbor air-pollution rules will allow 2,000 more unnecessary deaths. The judicial stay and lawsuit also prolongs uncertainty about the final rules (login required), which makes it harder and more expensive for power plants to comply with them. The sooner states' legal challenges to these rules are settled, the sooner power plants can invest in pollution control and clean up the air.
States should emerge as leaders in this fight, choosing public health through improved air quality instead of succumbing to the influence from big utility and coal campaign cash. Americans certainly agree.
For more information, click here.