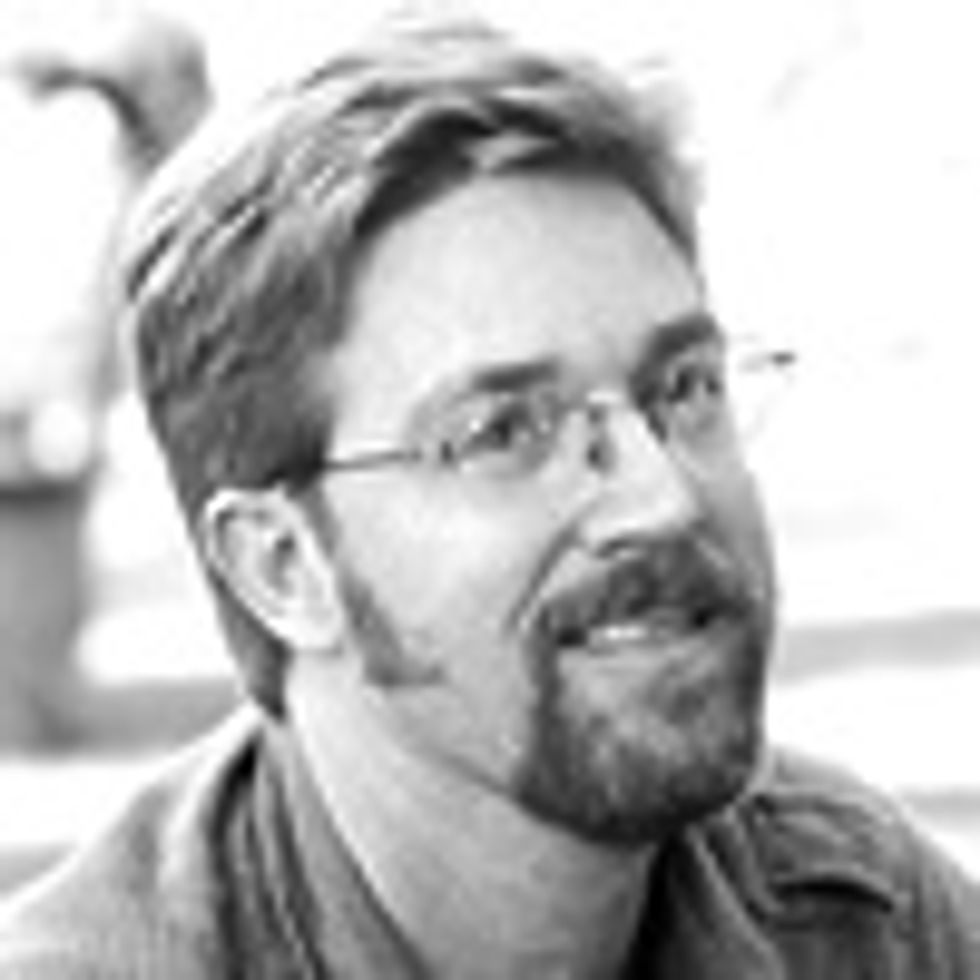 In a move that should electrify the clean energy movement across the country, the tireless champions with the Chicago Clean Power Coalition have announced that Midwest Generation, a subsidiary of multinational giant Edison International, will soon shut down the Windy City's two Model-T-era coal-fired plants.
The historic victory, after a decade-long battle, marks a shift in the clean energy battle for the country: If Chicago, once hailed as the "world's largest market of coal," can go coal free, the rest of the nation must surely be close behind them.
Thanks to one of the most determined, diverse and successful clean energy campaigns in the nation--including a breakthrough campaign to pass a Clean Power ordinance—the retirement of the decrepit and deadly Fisk and Crawford coal-fired plants will end the century-long reign of the most toxic polluters in the heartland.
Birthplace of Peabody Energy, the largest coal company in the world, an editorial in the Chicago Tribune asked in 1892: "Doubtless the end of the coal, at least as an article of a mighty commerce, will arrive within a period brief in comparison with the ages of human existence... How long can the earth sustain life?" The editorial lambasted Americans for our lack of vision and sense of energy conservation, and our need to "invent appliances to exhaust with ever greater rapidity the hoard of coal."
The Chicago Clean Power Coalition will hold a press conference in Dvorak Park on Thursday to formally announce the agreements signed by Midwest Generation, the Clean Power Coalition, and the City of Chicago.
"Today's victory demonstrates that people shouldn't have to tolerate toxic polluters in their backyard," said Rosalie Mancera of Pilsen Alliance. "By working with our neighbors and elected officials, Chicagoans have finally won the right to breathe clean air."
"For over ten years our communities have been fighting for the right to breathe clean air, clean land and clean water. Today we are ending over 100 years of pollution for profits and showing the power of community," said Kimberly Wasserman of LVEJO. "Hopefully, this is the first of many victories in Illinois, as citizens and politicians come together to hold corporate polluters accountable and usher in a clean energy future."
"Fisk and Crawford have been polluting Chicago neighborhoods for over 100 years," said Jerry Mead-Lucero of PERRO. "Our work is not over when the plants close. Midwest Generation and the City of Chicago must continue working to ensure these sites are properly cleaned up and returned to safe, productive use for our communities."
As a unique city-wide effort, the Chicago Clean Power Coalition includes: Chicago Youth Climate Coalition, Eco-Justice Collaborative. Environmental Law and Policy Center, Environment Illinois, Greenpeace, Faith in Place, Illinois Student Environmental Coalition, Little Village Environmental Justice Organization, Nuclear Energy Information Service, Pilsen Alliance, Pilsen Environmental Rights and Reform Organization, Protestants for the Common Good, Rainforest Action Network Chicago, Respiratory Health Association of Metropolitan Chicago, Doctor's Council SEIU, Sierra Club, and the Southeast Environmental Task Force.
"This is a major victory for the people of Chicago!" said Pam Richart, Eco Justice Collaborative. "With the closure of the Fisk & Crawford coal plants, our city takes a bold step away from dirty energy and the harm it brings to human health, while at the same time opening the way for a clean energy future. We look forward to working with community groups and the City to ensure that these sites are cleaned up and restored for safe, productive uses."
"Chicago families have spoken: We have the right to breathe clean air, and we aren't willing to tolerate old, dirty coal plants in Chicago neighborhoods that harm our health and foul our air," says Faith Bugel, Senior Attorney with the Environmental Law & Policy Center (ELPC). "This victory means cleaner air, cleaner water, cleaner energy, and a safer environment for us all."
"This is a victory for the people of Chicago, who have demonstrated that grassroots activism is more powerful than the special interests of corporate polluters. We hope other communities across the country will find new inspiration to stand up for their right to clean air and a safe climate, " added Kelly Mitchell, Greenpeace Coal Campaigner
.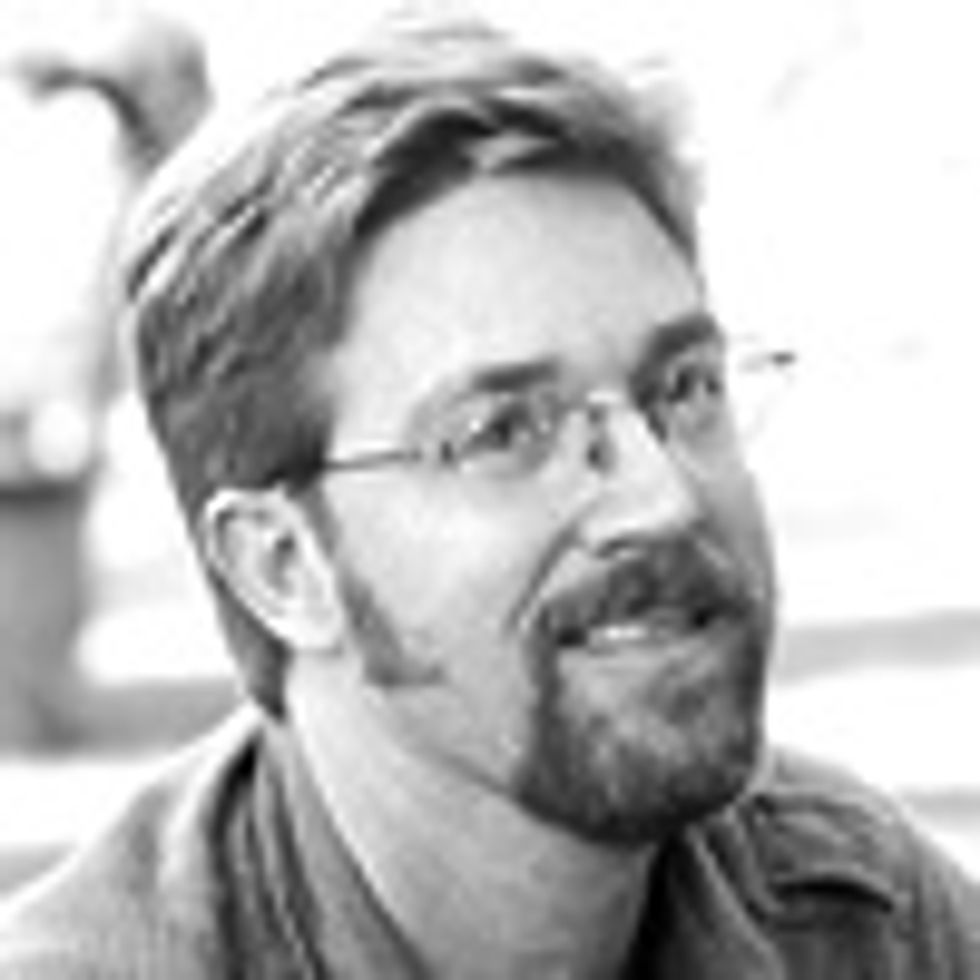 On the heels of a harrowing U.S. Environmental Protection Agency lead warning and a mounting health care crisis, hundreds of affected Chicago residents unveiled an urgent reminder on Dec. 2 to Chicago's Mayor Rahm Emanuel to commit to a timeline for the retirement of the city's two notoriously decrepit and toxic Model-T-era coal-fired plants.
Calling for an end to the deadly and costly pollution from California-based Edison International's Fisk and Crawford plants on the west side of Chicago, neighborhood families and a broad alliance of supporters with the Chicago Clean Power Coalition posted photos of their affected children, elderly and businesses on a 8-foot-tall exhibit at City Hall.
"Right now, residents of Bridgeport, Little Village and Pilsen are unsafe. They are lacking sanctuary, even inside our churches we are breathing toxic air. Residents of our neighborhoods are suffering so that Edison International can make a profit. That isn't right," said Rev. Thomas R. Gaulke, Pastor at First Lutheran Church of the Trinity in Bridgeport. "We will fight to shut down both Fisk and Crawford coal-fired power plants until our neighbors are truly free of the emissions from the plants. We hope our Mayor will make the closing of these plants his priority. It is definitely ours."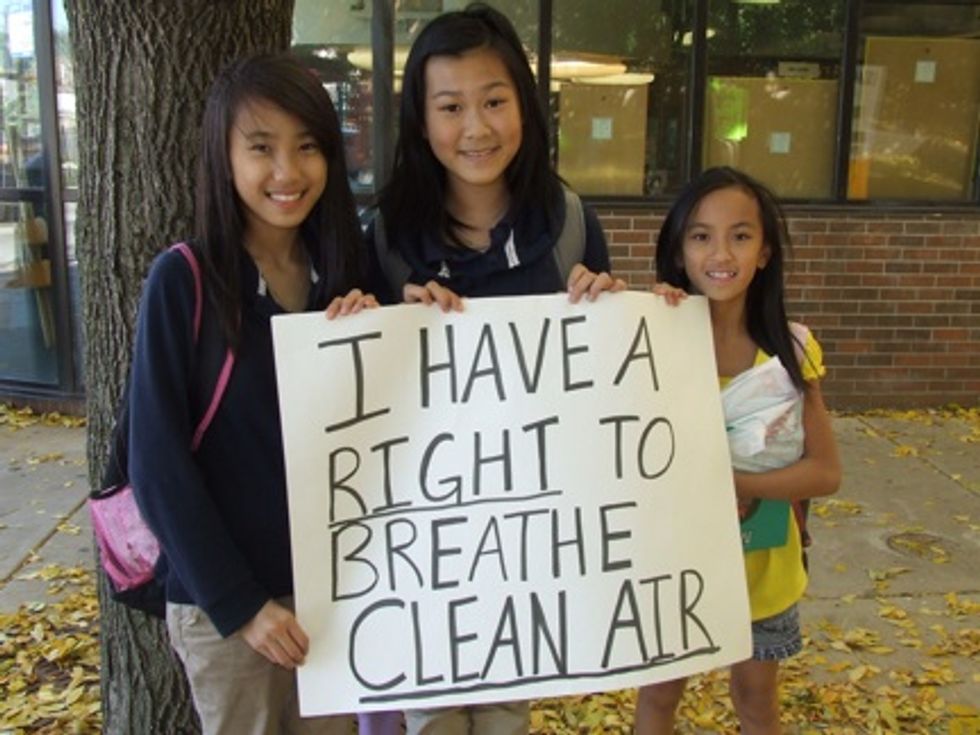 A recent poll showed that Chicago residents overwhelmingly support a move to clamp down on coal-fired plant pollution. Noting that "state and federal laws addressing air pollution from these plants are inadequate to address this local pollution with local impacts," 49th Ward Alderman Joe Moore and 25th Alderman Danny Solis have sponsored the Chicago Clean Power Ordinance.
"Pilsen has a lead emergency and can't wait," Pilsen resident Ruben Franco said. "We hope the mayor flexes his muscles and helps us solve the crisis."
Since Mayor Rahm Emanuel's criticism of the two coal-fired plants this summer, hundreds of children and untold numbers of adults have continued to be struck by asthma and heart-related problems connected to the Fisk and Crawford coal-fired plants in the Pilsen and Little Village neighborhoods. Built before the invention of the Model T and operating on equipment from the Eisenhower era, the coal-fired plants have also cost the city an estimated $1 billion in health and environmental damages over the last decade, according to a study last year by the Environmental Law and Policy Center.
"Pilsen is a vibrant, working class, immigrant community, but we are plagued by the damaging health effects of the Fisk coal plant. It is time for the plant to go," said Pilsen resident Jerry Mead-Lucero.
For more information, click here.
EcoWatch Daily Newsletter