A wildfire burns in the Chernobyl exclusion zone April 5. YAROSLAV EMELIANENKO / AFP via Getty Images
Firefighters are battling to contain larger-than-usual wildfires in the Chernobyl exclusion zone as radiation levels spike at their center.
EcoWatch Daily Newsletter
Japan's newly-appointed Environment and Nuclear Disaster Minister Shinjiro Koizumi enters the prime minister's official residence in Tokyo on Sept. 11. TOSHIFUMI KITAMURA / AFP / Getty Images
Japan's new environmental minister, Shinjiro Koizumi, called Wednesday for permanently shutting down the nation's nuclear reactors to prevent a repeat of the 2011 Fukushima disaster, comments that came just a day after Koizumi's predecessor recommended dumping more than one million tons of radioactive wastewater from the power plant into the Pacific Ocean.
waterlust.com / @tulasendlesssummer_sierra .
Each product featured here has been independently selected by the writer. If you make a purchase using the links included, we may earn commission.
The bright patterns and recognizable designs of Waterlust's activewear aren't just for show. In fact, they're meant to promote the conversation around sustainability and give back to the ocean science and conservation community.
Each design is paired with a research lab, nonprofit, or education organization that has high intellectual merit and the potential to move the needle in its respective field. For each product sold, Waterlust donates 10% of profits to these conservation partners.
Eye-Catching Designs Made from Recycled Plastic Bottles
waterlust.com / @abamabam
The company sells a range of eco-friendly items like leggings, rash guards, and board shorts that are made using recycled post-consumer plastic bottles. There are currently 16 causes represented by distinct marine-life patterns, from whale shark research and invasive lionfish removal to sockeye salmon monitoring and abalone restoration.

One such organization is Get Inspired, a nonprofit that specializes in ocean restoration and environmental education. Get Inspired founder, marine biologist Nancy Caruso, says supporting on-the-ground efforts is one thing that sets Waterlust apart, like their apparel line that supports Get Inspired abalone restoration programs.
"All of us [conservation partners] are doing something," Caruso said. "We're not putting up exhibits and talking about it — although that is important — we're in the field."
Waterlust not only helps its conservation partners financially so they can continue their important work. It also helps them get the word out about what they're doing, whether that's through social media spotlights, photo and video projects, or the informative note card that comes with each piece of apparel.
"They're doing their part for sure, pushing the information out across all of their channels, and I think that's what makes them so interesting," Caruso said.
And then there are the clothes, which speak for themselves.
Advocate Apparel to Start Conversations About Conservation
waterlust.com / @oceanraysphotography
Waterlust's concept of "advocate apparel" encourages people to see getting dressed every day as an opportunity to not only express their individuality and style, but also to advance the conversation around marine science. By infusing science into clothing, people can visually represent species and ecosystems in need of advocacy — something that, more often than not, leads to a teaching moment.

"When people wear Waterlust gear, it's just a matter of time before somebody asks them about the bright, funky designs," said Waterlust's CEO, Patrick Rynne. "That moment is incredibly special, because it creates an intimate opportunity for the wearer to share what they've learned with another."
The idea for the company came to Rynne when he was a Ph.D. student in marine science.
"I was surrounded by incredible people that were discovering fascinating things but noticed that often their work wasn't reaching the general public in creative and engaging ways," he said. "That seemed like a missed opportunity with big implications."
Waterlust initially focused on conventional media, like film and photography, to promote ocean science, but the team quickly realized engagement on social media didn't translate to action or even knowledge sharing offscreen.
Rynne also saw the "in one ear, out the other" issue in the classroom — if students didn't repeatedly engage with the topics they learned, they'd quickly forget them.
"We decided that if we truly wanted to achieve our goal of bringing science into people's lives and have it stick, it would need to be through a process that is frequently repeated, fun, and functional," Rynne said. "That's when we thought about clothing."
Support Marine Research and Sustainability in Style
To date, Waterlust has sold tens of thousands of pieces of apparel in over 100 countries, and the interactions its products have sparked have had clear implications for furthering science communication.
For Caruso alone, it's led to opportunities to share her abalone restoration methods with communities far and wide.
"It moves my small little world of what I'm doing here in Orange County, California, across the entire globe," she said. "That's one of the beautiful things about our partnership."
Check out all of the different eco-conscious apparel options available from Waterlust to help promote ocean conservation.
Melissa Smith is an avid writer, scuba diver, backpacker, and all-around outdoor enthusiast. She graduated from the University of Florida with degrees in journalism and sustainable studies. Before joining EcoWatch, Melissa worked as the managing editor of Scuba Diving magazine and the communications manager of The Ocean Agency, a non-profit that's featured in the Emmy award-winning documentary Chasing Coral.
Solar panels within sight of the arch containing Chernobyl's failed nuclear reactor. GENYA SAVILOV / AFP / Getty Images
A site once a symbol of one type of apocalypse is now helping to stave off another.
Ukraine opened a solar plant on Friday in Chernobyl, a little more than 100 yards from the power plant that caused the world's worst nuclear disaster in 1986, AFP reported.
"Today we are connecting the station to the power system of Ukraine," Ukrainian-German company Solar Chernobyl head Yevgen Varyagin said at the opening ceremony.
The site of the Chernobyl disaster, which killed thousands and forced hundreds of thousands to evacuate, is surprisingly ideal for renewable energy. The 1,000 square miles surrounding the plant won't be safe for humans for 24,000 years, but the site is already connected to the power grid, Fortune pointed out.
"It's not just another solar power plant," Varyagin told reporters, according to Reuters. "It's really hard to underestimate the symbolism of this particular project."
The undamaged Chernobyl power plants generated energy until 2000, when they were shut down. It looked as though the site's days as an energy source were over.
"But now we are seeing a new sprout, still small, weak, producing power on this site and this is very joyful," head of the Chernobyl nuclear plant Valery Seyda said, according to Reuters.
Ukraine, which is looking to diversify its energy portfolio as it stops buying natural gas from Russia, had offered good prices for around 6,000 acres of land and will buy the energy at 50 percent above the average EU prize, AFP reported.
The current plant cost $1.2 million to build and generates one megawatt of power on four acres of land, enough to run about 2,000 homes, Fortune reported. However, the end goal is to construct 100 megawatts worth of solar farms.
The Ukraine had previously built two solar farms in the Crimea that had a capacity of 82 and 100 megawatts, but they were annexed by Russia along with the rest of the Crimea. The Ukraine still sources coal and nuclear fuel from Russia, but has nearly 600 megawatts of its own renewable energy as of 2018.
It added more than 500 megawatts of renewable power since January, twice as much as the country added in 2017, and Yulia Kovaliv, head of the Office of the National Investment Council of Ukraine, told Reuters that investors were racing to take advantage of a renewable energy subsidy before the Ukrainian parliament votes on potentially ending it in July 2019.
Renewable Energy Dominates Early 2018 Power Plant Construction https://t.co/52VSzo9jID @RenewablesNews @cleantechnica

— EcoWatch (@EcoWatch)1524873608.0
From Your Site Articles
Related Articles Around the Web
By Kieran Cooke
It was the worst nuclear accident in history, directly causing the deaths of 50 people, with at least an additional 4,000 fatalities believed to be caused by exposure to radiation.
The 1986 explosion at the Chernobyl power plant in Ukraine also resulted in vast areas of land being contaminated by nuclear fallout, with a 30-kilometer exclusion zone, which encompassed the town of Pripyat, being declared in the area round the facility.
A building in the abandoned town of Pripyat, which sits inside the Chernobyl exclusion zone.Ryan Roberts / Flickr
Solar Power Plant

Now two companies from China plan to build a one-gigawatt solar power plant on 2,500 hectares of land in the exclusion zone to the south of the Chernobyl plant.
Ukrainian officials say the companies estimate they will spend up to $1 billion on the project over the next two years.
#Chernobyl Could Become World's Largest #Solar Farm https://t.co/4RBpJDI4a9 @greenpeaceusa @Greenpeace @mzjacobson @sierraclub @NRDC @foe_us

— EcoWatch (@EcoWatch)1470407874.0
A subsidiary of Golden Concord Holdings (GLC), one of China's biggest renewable energy concerns, will supply and install solar panels at the site, while a subsidiary of the state-owned China National Machinery Corporation will build and run the plant.

"It is cheap land and abundant sunlight constitutes a solid foundation for the project," said Ostap Semerak, Ukraine's minister of environment and natural resources.
"In addition, the remaining electric transmission facilities are ready for reuse."
In a press release, GLC state work on the solar plant will probably start this year and talk of the advantages of building the facility.
"There will be remarkable social benefits and economical ones as we try to renovate the once-damaged area with green and renewable energy," said Shu Hua, chairman of the GLC subsidiary.
"We are glad that we are making joint efforts with Ukraine to rebuild the community for the local people."
Radiation that escaped as a result of the explosion at Chernobyl reached as far away as the mountains and hills of Wales in the UK, and a substantial portion of the radioactive dust released fell on farmlands in Belarus, north of Ukraine.
Till now the exclusion zone, including the town of Pripyat, has been out of bounds for most people, with only limited farming activity permitted on lands that are still regarded as contaminated.
Many former residents of the area are allowed back only once or twice a year for visits—to their old homes or to tend their relatives' graves. However, a growing number of tourists have been visiting the Chernobyl area recently.
There has also been renewed interest in Chernobyl due to recent major engineering work at the plant, with a new steel-clad sarcophagus—described as the largest movable land-based structure ever built—being wheeled into position over much of the structure, to prevent any further leaks of radiation.
As yet, neither the Ukrainians nor the Chinese have disclosed the safety measures that will be adopted during the construction of the solar plant.
Chernobyl Wildlife
Ecologists who have visited the exclusion zone around Chernobyl say that there is an abundance of wildlife in the area, with substantial populations of elk, deer, wild boar and wolves.
Other researchers say there is still evidence of contamination, with limited insect activity and disease in many smaller mammals.
Reposted with permission from our media associate Climate News Network.
By Paul Brown
There have been three well-documented major nuclear accidents in the last 60 years, each one accompanied by official lies and cover-ups. There have been other less well-known serious accidents that have been so effectively hushed up that decades later there are only the sketchiest details available.
The legacy of these disasters is a deep distrust of the industry by many voters. In some leading industrial countries this has led to governments being forced to abandon nuclear power altogether, while others face such strong opposition to new stations being built that they have abandoned the idea, although they still keep the old ones operating, at least for now.
'Nuclear Industry in France in Crisis,' 20 Reactors Shut Down https://t.co/oGRWhZ4ZB2 @W_Nuclear_News @StopNukePower

— EcoWatch (@EcoWatch)1478731810.0
This checkered history of the industry matters. It has caused a global split. While many scientists and politicians concerned about climate change believe that nuclear power is vital if governments are to meet their commitments to curb dangerous global warming, just as many do not.

The opposition is based on the belief that the industry has lost all integrity and credibility and that renewables are a cheaper, safer and all-round better bet. This view is reinforced by the inability of the industry to deal with its waste. Renewables can easily be recycled, but nuclear waste remains dangerous for thousands of years, leaving future generations to pay for it.
But it is the three major disasters that are at the root of this fierce debate. They happened over a span of 60 years and all had different causes. But all followed a familiar pattern.
The first was at Windscale in north-west England in 1957, when a plutonium-producing reactor caught fire. The second was Chernobyl on the border of Ukraine and Belarus in 1986: the top blew off one of the reactors and there was a serious fire. The third was at Fukushima in Japan in 2011, when an earthquake and a tsunami caused meltdowns at three reactors.
5 Years After Fukushima, 'No End in Sight' to Ecological Fallout https://t.co/aStkiZlZ7Q @foeeurope @DefraGovUK

— EcoWatch (@EcoWatch)1457268021.0
Official Concealment

All three accidents had startling similarities in the official reaction. In each case the governments involved, the nuclear regulators and plant owners tried to hide the scale of the disaster from the public who were most in danger. In each case this resulted in unnecessary exposure of the population to harmful radiation.
Second, the possible long-term health effects to the people involved were hotly disputed. In each case this took the form, both at the time and ever since, of governments and the industry playing down the health risks.
There is still an argument about whether the Windscale fire caused a leukaemia cluster in children in the neighborhood. After Fukushima, governments and the industry claim, very few or no deaths at all resulted. Expect the argument to continue for decades.
Third has been the underplaying of the enormous cost and intractable nature of trying to clean up the mess. For example, people who are evacuated are told the move is only temporary, when it could last for decades, possibly generations.
Again, the official estimate for "compensation" for the Fukushima accident rose from ¥5.4 trillion (£40bn) to ¥8 trillion (£70bn), a fact only slipped out at the end of November 2016, nearly five years after the accident.
Technically Insurmountable
In each case, even after the Windscale accident 60 years ago, the clean-up of the actual nuclear pile that caught fire has several times started and then been abandoned as too difficult. They are not expected to be completed for decades.
There is no hope of cleaning up Chernobyl or Fukushima this century. A new concrete shell over Chernobyl to replace the existing crumbling structure should be in place by 2017 at a cost of €2.1—but this is designed only as a temporary structure, to last 100 years.
Governments tried hard to cover up what happened. At Windscale, the British government subsequently admitted it had deliberately covered up the seriousness of the accidents to keep its nuclear weapons program on track.
In Chernobyl's case it was the sky-high radiation readings from as far away as Scandinavia and Germany that led the Soviets to admit what had happened. Thirty years later the real health effects of the accident are hotly disputed.
Thousands of children have had their thyroids removed and there have been many birth defects and cancers. Belarus, worst hit by the disaster, is anxious to play down the long-term effects to avoid frightening potential foreign investors in the country.
The nuclear industry has been trying hard to put all this in the past. In response to public concerns it has come up with a whole series of "safer" designs for nuclear power stations. As a result, some countries like Finland and Britain are encouraging the building of a new generation of French, Japanese, Chinese and American designs.
This time, however, it is not just safety that is at issue. For the last 35 years not a single nuclear power station in the west has been built to time or on budget. It undermines the claim that nuclear power will be able to compete with other fuels on price. It has repeatedly been shown that, without government subsidy, nuclear power cannot survive.
7 Reasons #RenewableEnergy Will Soon Surpass #Coal & #Nuclear Power https://t.co/txOdDwM97J @UCSUSA @EIAgov @mzjacobson @elonmusk @solarcity

— EcoWatch (@EcoWatch)1468503493.0
The latest evidence for this is the two new power stations being built in Finland and France. Both are nearly 10 years behind schedule and have more than doubled in cost.
The original claims that the price of the electricity the stations would produce would be competitive cannot be true. Wholesale prices must already have more than doubled before a single watt of power has been produced.
Yet, despite this track record, the nuclear industry hopes to keep on growing and claims it is expecting to do so—and many governments continue to pour money into research and development. They do so in the hope that one day nuclear power will provide a safe and economically viable method of producing electricity.
So far, however, there is no sign of the long-predicted nuclear renaissance. The costs of a safe design continue to increase as the industry and governments attempt to live down the legacy of misleading the public for the last 60 years. It seems that if the climate is to be saved from overheating, we shall have to do this without the aid of new nuclear power.
Reposted with permission from our media associate Climate News Network.
Three decades after the worst nuclear power plant catastrophe in history, a site in Chernobyl is being reimagined as a solar energy farm—one that would be the world's largest once built.
Thirty years after the nuclear disaster Greenpeace revisits the site and the Unit 4 with the New Safe Confinement (NSC or New Shelter). Denis Sinyakov / Greenpeace
The 1986 meltdown, which released radiation at least 100 times more powerful than the radiation released by the atom bombs dropped on Nagasaki and Hiroshima, rendered roughly 2,600 square kilometers of the area unsuitable for habitation. Greenpeace found that animals living within the exclusion zone have higher mortality rates, increased genetic mutations and decreased birth rate.

But in a twist of poetic justice, the Ukrainian government has expressed ambitions to turn 6,000 hectares within Chernobyl's "exclusion zone" into a renewable energy hub. The proposed plant would generate 1-gigawatt of solar power and 400-megawatts of biogas per year, the Guardian reported. The country is pushing for a six-month construction cycle.
According to PV-Tech, ecology minister Ostap Semerak has visited the European Bank for Reconstruction and Development (EBRD) with the plan. The proposal has since been issued to investment firms in the U.S., Canada and the UK. If it gets the green light, the renewable energy farm will generate about a third of the electricity that the former nuclear plant generated when it was running.

"The Chernobyl site has really good potential for renewable energy," Semerak said during an interview in London. "We already have high-voltage transmission lines that were previously used for the nuclear stations, the land is very cheap and we have many people trained to work at power plants. We have normal European priorities, which means having the best standards with the environment and clean energy ambitions."
Three decades after the worst nuclear power plant catastrophe in history, a site in Chernobyl is being reimagined as a solar energy farm—one that would be the
Semerak said that two U.S. investment firms and four Canadian energy companies have already expressed interest in the Chernobyl's solar potential, the Guardian reported. The project is estimated to cost between $1 and $1.5 billion.

"The EBRD may consider participating in the project so long as there are viable investment proposals and all other environmental matters and risks can be addressed to the bank's satisfaction," an EBRD representative said.

However "nothing is imminent," the spokesperson added. "We are keeping an open mind. But it's important not to read too much into it at this stage."
"The Ukraine has indicated it will open the exclusion zone, and we welcome that. Renewables are one of our priorities, and as soon and as long as they secure investment then we will discuss the project and provide co-financing," the bank rep said.
The renewable energy project isn't just good news for the environment, it will provide Ukraine some energy independence, as the country currently gets the bulk of its natural gas from Russia, Business Insider pointed out.

If construction is approved, Chernobyl's solar farm will hold the title of "World's Largest Solar Plant" before Dubai's massive concentrated solar plant catches up to it.

Dubai to Build World's Largest Concentrated Solar Power Plant https://t.co/rSqqIZWmrD @solarthermalmag @pvmagazine

— EcoWatch (@EcoWatch)1465257909.0
The under-construction Mohammed bin Rashid Al Maktoum Solar Park in Dubai will produce 1 gigawatt of electricity by 2020 with ambitious expansion plans of 5 gigawatts by 2030.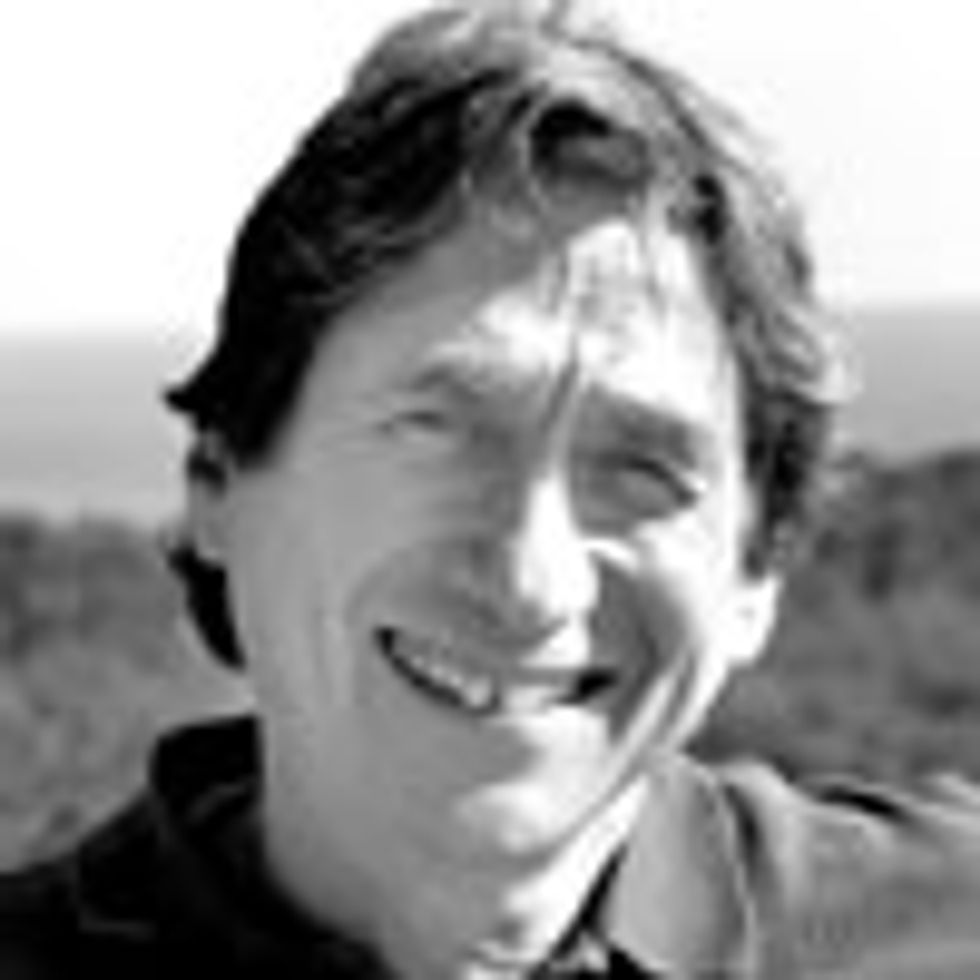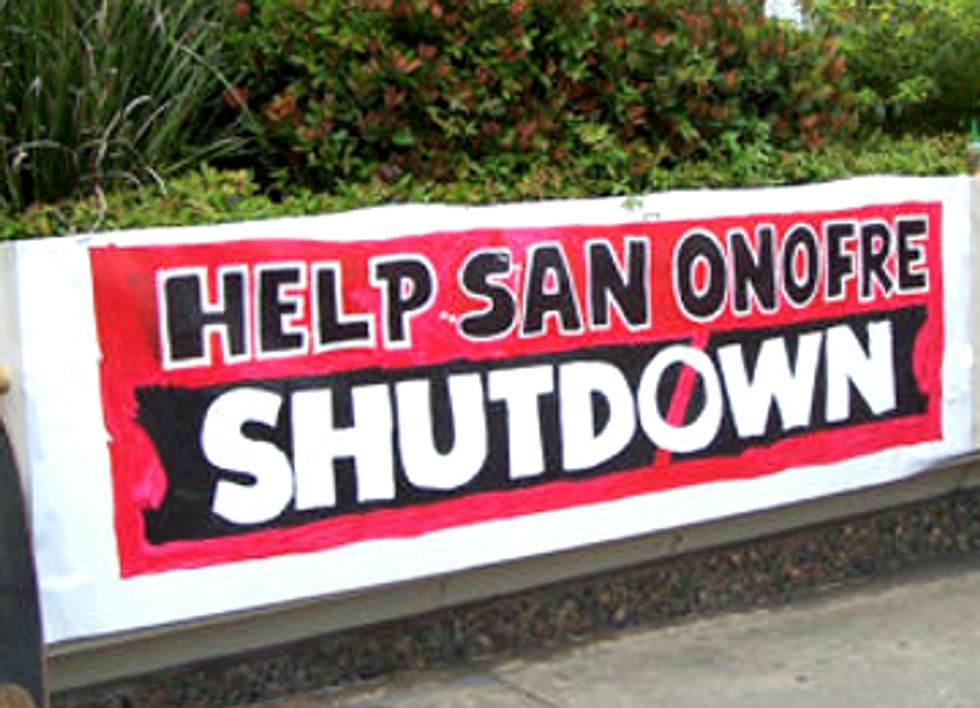 From his California beach house at San Clemente, Richard Nixon once watched three reactors rise at nearby San Onofre. As of today all three are permanently shut. It's a monumental victory for grassroots activism. It marks an epic transition in how we get our energy.
In the thick of the 1970s Arab oil embargo, Nixon said there'd be 1000 such reactors in the U.S. by the year 2000. As of today, there are 100. Four have shut here this year. Citizen activism has put the "nuclear renaissance" into full retreat.
Just two of 54 reactors now operate in Japan, where Fukushima has joined Chernobyl and Three Mile Island in permanently scarring us all. Germany is shutting its entire fleet and switching to renewables. France, once the poster child for the global reactor industry, is following suit. South Korea has just shut three due to fraudulent safety procedures. Massive demonstrations rage against reactors being built in India. Only the Koreans, Chinese and Russians remain at all serious about pushing ahead with this tragic technology.
Cheap gas has undercut the short-term market for expensive electricity generated by obsolete coal and nuke burners. But the vision of Solartopia—a totally green-powered Earth—is now our tangible long-term reality. With falling prices and soaring efficiency, every moving electron our species consumes will be generated by a solar panel, wind turbine, bio-fueled or geothermal generator, wave machine and their green siblings.
As of early this year, Southern California Edison's path to a re-start at San Onofre seemed as clear as any to be expected by a traditional atomic tyrannosaur. But with help from Sen. Boxer (D-CA) and Senator-to-be Markey (D-MA), a powerful citizen uprising stopped it dead.
So did the terrifying incompetence and greed that has defined the nuclear industry from the days of Nixon and before. San Onofre Unit One shut in the 1990s due largely to steam generator problems. In the early 2000s, Units Two & Three needed new steam generators of their own. In the usual grasp for more profits, Edison chose untested, unlicensed new designs. But they failed. And the whole world was watching. In the wake of Fukushima, two more leaky tsunami-zone reactors surrounded by earthquake faults were massively unwelcome.
So a well-organized non-violent core of local, state and national activists and organizations rose up to stop the madness. At Vermont Yankee, Indian Point, Seabrook, Davis-Besse and dozens of other reactors around the U.S. and world, parallel opposition is escalating.
Make no mistake—this double victory at San Onofre is a falling domino. Had the public not fought back, those reactors would have been "fixed" at public expense. Today, they are dead. Worldwide, there are some 400 to go. Each of them—including the 100 remaining in the U.S.—could do apocalyptic damage. We still have our work cut out for us.
But a huge double-step has been taken up the road to Solartopia. There will be no Fukushimas at San Onofre. A green-powered Earth is that much closer. And we have yet another proof that citizen action makes all the difference in our world.
Visit EcoWatch's ENERGY and NUCLEAR pages for more related news on this topic.
——–
Click here to tell Congress to Expedite Renewable Energy.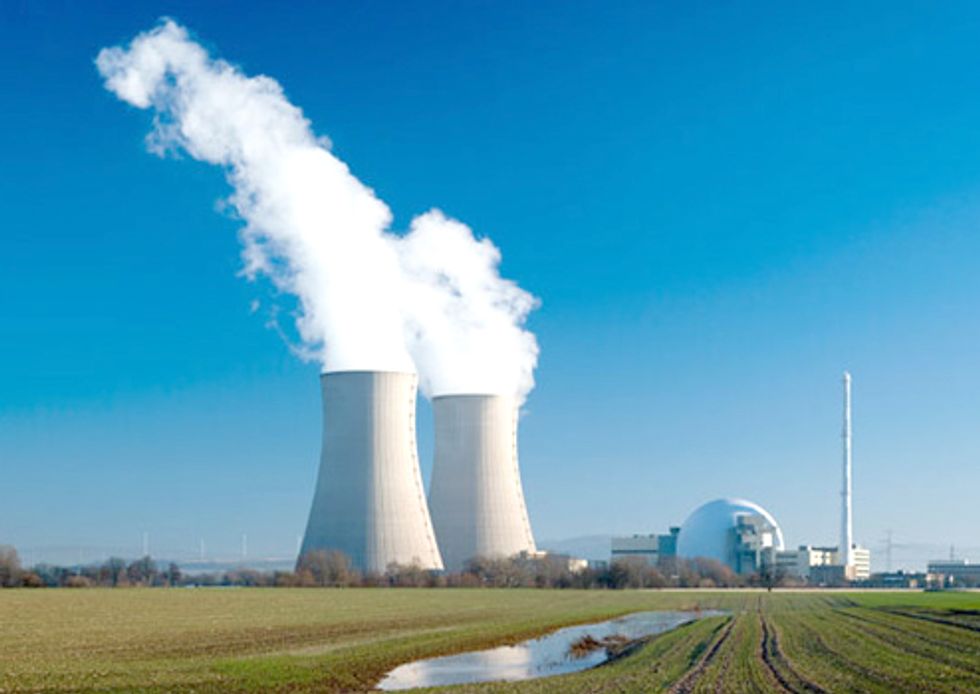 Many of the significant safety lapses at U.S. nuclear power plants in 2011 happened because plant owners—and often the Nuclear Regulatory Commission (NRC)—either tolerated known problems or failed to address them adequately, according to a report released Feb. 28 by the Union of Concerned Scientists (UCS).
The report, The NRC and Nuclear Power Plant Safety in 2011: Living on Borrowed Time, is the second in an annual series on the performance of U.S. nuclear plants and the NRC. This year's report documents the special inspections the NRC conducted in response to safety equipment problems and security shortcomings at 13 plants. None of the 15 "near-misses" that triggered special inspections in 2011 harmed plant employees or the public, but their frequency—more than one a month—is high for a mature industry.
In addition to reviewing the special inspections, the report provides examples of where the NRC did an outstanding job addressing safety problems before they could lead to a potentially dangerous situation. It also covers instances in which NRC negligence has allowed plant owners to flout agency regulations, sometimes for decades.
"Last year's record shows that the NRC is quite capable of being an effective watchdog that protects the public and saves the nuclear industry from its worst tendencies," said Dave Lochbaum, the author of the report and the director of UCS's Nuclear Safety Project. "But the agency too often does not live up to its potential, and we are still finding significant problems at nuclear plants that could too easily trigger a serious accident."
The 13 plants that experienced special inspections last year were Braidwood and Byron in Illinois, Callaway in Missouri, Cooper in Nebraska, Millstone in Connecticut, Monticello in Minnesota, North Anna in Virginia, Oconee in South Carolina, Palisades (two incidents) in Michigan, Perry in Ohio, Pilgrim (two incidents) in Massachusetts, Turkey Point in Florida, and Wolf Creek in Nebraska. The near-misses at Millstone Unit 2 and Pilgrim were the most threatening. Both involved an infrequently performed operation—a test of the valves controlling steam to the turbine at Millstone and a reactor startup at Pilgrim.
Three plants where the NRC nipped a problem before it became serious were Fort Calhoun in Nebraska, which was surrounded by Missouri floodwaters last summer; the Hatch plant in Georgia, where NRC inspectors found that safeguards instituted years before were inadequate; and LaSalle in Illinois, where agency inspectors identified a safety deficiency that had been overlooked for decades.
Conversely, lax NRC oversight has allowed some problems to fester for decades. For example, the report points out that nearly half of the U.S. fleet—47 reactors—still do not comply with a fire regulation the NRC established in 1980 and amended in 2004. Fire represents 50 percent of the risk of reactor core damage. In other words, fire hazards are the equivalent of the risk from all other causes of core damage combined. Likewise, the NRC is aware that 27 reactors are currently operating with inadequate protection against earthquakes. The two reactors at the North Anna plant in Virginia, which sit 12 miles from the epicenter of the 5.8 quake that happened last August, are on that list.
Although UCS reviewed all the special inspections from last year, it did not cover all NRC actions, so the examples in the report do not necessarily represent the best and the worst of 2011. Regardless, these case studies shine a light on patterns of NRC behavior that contributed to both good and potentially dangerous outcomes.
"The serious accidents at the Fermi plant outside Detroit in 1966, Three Mile Island in 1979, Chernobyl in 1986, and Fukushima Daiichi last year happened when a handful of known, uncorrected problems resulted in a catastrophe," said Lochbaum, a nuclear engineer who worked at nuclear plants for 17 years. "The fact that U.S. plant owners could have avoided nearly all the near-misses in 2011 if they had addressed known problems in a timely manner suggests that they and the NRC have not learned the lessons of these accidents. Someday their luck may run out."
Note—For more information about the safety status of each of the 104 operating nuclear power plants across the country, check out the Nuclear Power Information Tracker on UCS's website.
For more information, click here.
—————
The Union of Concerned Scientists is the leading U.S. science-based nonprofit organization working for a healthy environment and a safer world. Founded in 1969, UCS is headquartered in Cambridge, Massachusetts, and also has offices in Berkeley, Chicago and Washington, D.C.