This website uses cookies to ensure you get the best experience while browsing it. By clicking 'Got It' you're accepting these terms.
Sarsmis / Shutterstock
By Dan Nosowitz
On the heels of our country's very own secular harvest festival, the Center for Disease Control (CDC) released new data indicating just how few people are actually regularly eating the fruits of the harvest.
The CDC regularly publishes data on the health of the country, and, appropriately for the season, last week's ominous-sounding Morbidity and Mortality Weekly Report includes information on fruit and vegetable consumption.
Thomas Frieden, the director of the Center for Disease Control (CDC), has blocked CDC whistleblower, Dr. William Thompson, from testifying on scientific fraud and destruction of evidence by senior CDC officials in critical vaccine safety studies regarding the causative relationship between childhood vaccines and autism.
The medical malpractice case seeking Dr. Thompson's testimony is on behalf of 16-year-old Yates Hazlehurst. The lawsuit alleges that Yates is autistic as a result of vaccine injuries.
Attorneys Bryan Smith and Robert F. Kennedy, Jr., of Morgan & Morgan, have been seeking to have Dr. Thompson testify in a medical malpractice case to explain how the CDC committed scientific fraud in a series of studies, which found no link between vaccines and autism.
In denying the request, Dr. Frieden said, "Dr. William Thompson's deposition testimony would not substantially promote the objectives of CDC or HHS [Health and Human Services]."
Dr. Thompson, a 19-year veteran at the CDC and former senior vaccine safety scientist at the agency's Immunology Safety Office, is the co-author of four key studies that the CDC widely touts to exonerate the MMR vaccine and vaccines containing the mercury-based preservative thimerosal, from being linked to autism. Thompson is currently employed at the CDC's National Center for HIV/AIDS, Viral Hepatitis, STD and TB Prevention.
In August 2014, Dr. Thompson revealed that the data underlying CDC's principle vaccine safety studies demonstrated a causal link between vaccines and autism or autism symptoms, despite CDC's claims to the contrary. According to Thompson, based upon interpretation of the data, "There is biologic plausibility right now to say that thimerosal causes autism-like features." Dr. Thompson invoked federal whistleblower protection in August 2014.
Dr. William Thompson is listed as author or co-author on the principal studies—Thompson, et al. 2007, Price, et al. 2010, Destefano, et al. 2004—most widely cited to "debunk" the link between autism and vaccines. Thompson said that his bosses, including the CDC's Immunization Safety Office Branch Chief Frank Destefano, specifically ordered him and three other CDC scientists to destroy data demonstrating vaccine induced autism in CDC's seminal 2004 study—Destefano, et al. 2004. The data unexpectedly showed a 250 percent increase in autism among young black males who received the vaccine on time—before their third birthday—compared to those who waited until after their third birthday. The data also showed a significant link between the vaccine and isolated autism (autism in normally developing children with no other medical problems), the kind suffered by Yates Hazlehurst, who is mentioned below. According to Thompson, Destefano called his four co-authors into a room and ordered them to dump the damning datasets into a giant garbage can. The published study omitted those data sets. That study, now cited in 91 subsequent papers on PubMed as proof of vaccine safety, is the principle foundation stone of the theology that vaccines don't cause autism.
In a series of taped statements, a deposition to Congressman William Posey of Florida and in statements issued through his personal attorney, Thompson confirmed that the data underlying the seminal 2004 Atlanta study, Destefano, et al. 2004, showed a causal association between MMR and autism for both African-American boys and for children suffering isolated autism. Thompson also asserted that CDC's leading thimerosal studies, rather than demonstrating thimerosal's safety, have consistently showed a causal relationship between thimerosal and tics, a family of grave neurological injuries that are a well-established feature of autism.
The medical malpractice case seeking Dr. Thompson's testimony is on behalf of 16-year-old Yates Hazlehurst. The lawsuit alleges that Yates is autistic as a result of vaccine injuries, which occurred when the vaccines were improperly administered in 2001. Because of the Vaccine Injury Compensation Act of 1986 (VICA), Hazlehurst v. The Jackson Clinic is the only vaccine injury case that has gone to any U.S. court in 30 years.
Under the VICA and the 2009 Supreme Court decision Bruesewitz v. Wyeth, almost all vaccine injured children are barred from filing lawsuits in state or federal courts. Instead, their only legal remedy is to seek compensation under VICA in the so called "vaccine court," the popular term which refers to the Office of Special Masters of the U.S. Court of Federal Claims, which administers a no-fault system for litigating vaccine injury claims. There is no judge, no jury and the most basic rules of law do not apply.
However, the U. S. Department of Health and Human Services subsequently admitted that during the Omnibus Autism Proceeding it secretly settled and sealed what potentially would have been one of the six test cases, Poling v. HHS after HHS conceded that the vaccines did indeed cause her autism. By conceding the Poling case and opposing the parents motion for complete transparency, HHS concealed critical evidence of how vaccines can cause autism.
Dr. Thompson wants to reveal the scientific fraud and destruction of evidence that took place in the studies that he co-authored. However, in accordance with the Whistle Blower Protection Act and other federal regulations, Dr. Thompson can not testify under oath without the permission of the director of the CDC, Dr. Thomas Frieden.
Hazlehurst's attorneys, Smith and Kennedy, sought the permission of the CDC to allow Dr. Thompson to testify. The request on behalf of Hazlehurst specifically relates to the issue of causation, i.e. the issue of whether vaccines can cause autism, which the State of Tennessee Circuit Court Judge found to be both relevant and a proper basis for seeking the deposition of Dr. Thompson.
According to Kennedy, who argued before Tennessee Senior Circuit Court Judge William Acree that Dr. Thompson's testimony was necessary, "Yates, and almost 5,000 other vaccine injured autistic children, lost their cases in vaccine court because CDC and the Justice Department submitted fraudulent science wrongly denying the vaccine-autism link."
Kennedy explained that Dr. Thompson's testimony was necessary to explain details of the fraud. "Dr. Thompson will also rebut defense experts' testimony that Yates was not damaged because vaccines do not cause autism," Kennedy said.
Accepting the logic of Kennedy's argument, Judge Acree ordered on Feb. 5 that Dr. Thompson should be deposed. Following Judge's Acree's ruling, Smith filed a formal request to CDC to make Thompson available for deposition and trial testimony.
On Sept. 22, in a letter from CDC Director Thomas Freiden, CDC denied Smith's request. Smith explained that "this denial was a disappointment but not a surprise, since the inescapable implication of Dr. Thompson's testimony is that the agency fraudulently altered the science to undermine autism cases worth potentially $1 trillion in compensation ordered by Congress."
Smith and Kennedy plan to immediately appeal the CDC's denial to federal court.
"Since that original study data is only available from Dr. Thompson," Smith explained, "We are very confident that a federal judge will order CDC to make Thompson available."
EcoWatch Daily Newsletter
Four Florida residents have been infected with Zika in the first known case of local transmission of the virus in the continental U.S., according to health officials.
female Aedes aegypti mosquitoJames Gathany/CDC, 2006
A new study shows that climate change is increasing the length of mosquito season in the U.S. thus increasing the risk of Zika. However, Tom Frieden, director of the Centers for Disease Control and Prevention, said widespread transmission of Zika in the U.S. is unlikely.

What can be done to prevent the Zika virus? Here's some advice from a Natural Resources Defense Council blog post:
Drenching our homes and communities with harmful pesticides will not address Zika. Pesticides may seem like an attractive solution, but these chemicals must be used judiciously and strategically to avoid harming the very people we seek to protect (Duprey et al 2008). Aerial or even backpack spraying of ultra-low volume pesticides has had a very hard time achieving effective control of these particular mosquitoes, which have proven almost impossible to get rid of. Instead, we need a range of tactics to help prevent mosquito bites and disease transmission (CDC 2016 prevention):
Wear protective clothing such as long sleeves and long pants.
Apply personal mosquito repellant, such as EPA recommended formulations in the morning and early evening (CDC 2016 prevention; EWG 2016 on Zika). Try to pick products using minimal risk ingredients, if appropriate.
Use window and door screens to keep mosquitoes out of homes.
Every week, inspect the inside and outside of your home for standing water and eliminate it. This includes flowerpots, tires, buckets, planters, toys, birdbaths, empty garbage cans and lids, etc.
Stop infected people from getting further mosquito bites to prevent spreading the disease to more mosquitoes.
For a deeper dive:
News: CNN, Washington Post, New York Times, CBS Local, Bloomberg, NPR, Reuters.
Commentary: New York Times editorial; Washington Post, Sonia Shah op-ed; Miami Herald Editorial
Background: Climate Signals

For more climate change and clean energy news, you can follow Climate Nexus on Twitter and Facebook, and sign up for daily Hot News.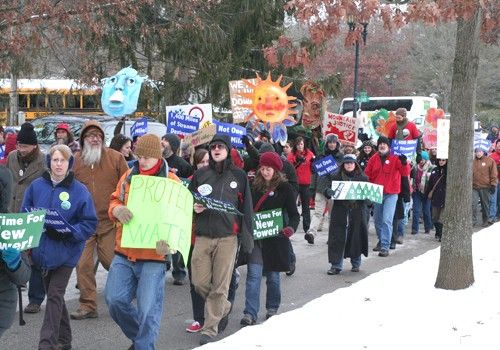 More than 1,000 people are gathering in Frankfort, Ky. on Feb. 14 to celebrate I Love Mountains Day and call for an end to mountaintop removal coal mining—a destructive practice that has shortened lifespans and caused illnesses in Central Appalachia for decades.
The iLoveMountains.org team has just launched an innovative new web tool to illustrate the overwhelming amount of data that shows the high human cost of coal mining, and we invite you to check it out. See it live now by clicking here.
The Human Cost of Coal page maps national data including poverty rates from the 2010 U.S. Census, birth defect rates from the Center for Disease Control, the Gallup-Healthways Well-Being Index, and life expectancy and population numbers from the Institute for Health Metrics and Evaluation. The site also includes summaries for twenty-one peer-reviewed studies that show human health problems such as heart, respiratory and kidney diseases, cancer, low birth weight and serious birth defects are significantly higher in communities near mountaintop removal mine sites.
Ada Smith, a resident of Letcher County Kentucky explains the significance of The Human Cost of Coal:
"Though many of the (health) studies state the obvious for those of us living in these communities, the scientific facts give us much-needed evidence to make sure our laws are truly enforced for the health of our land and people. If we choose to not pay attention to these recent studies we are deciding to make Appalachia a sacrifice zone. What we do to the land, we do to the people."
Share this important new web tool with your friends and family, and follow the action live at I Love Mountains Day or follow #lovemountains on Twitter.
For more information, click here.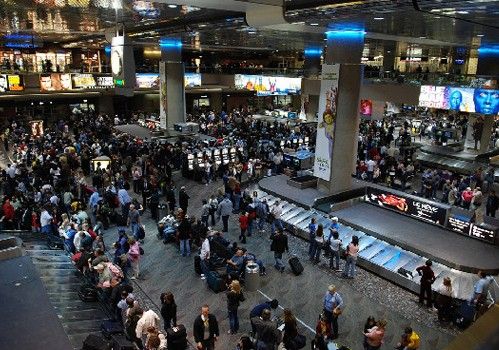 An article released Jan. 10 in PLoS ONE, entitled "Zoonotic Viruses Associated with Illegally Imported Wildlife Products," from a collaborative study led by the U.S. Centers for Disease Control and Prevention (CDC), identified evidence of retroviruses and herpesviruses in illegally imported wildlife products confiscated at several U.S. international airports, including John F. Kennedy International Airport, George Bush Intercontinental-Houston and Atlanta Hartsfield-Jackson International. The pilot program was initiated to establish surveillance and testing methods to uncover the potential public health risks from illegally imported wildlife products coming into the U.S. The preliminary results of the program clearly demonstrate the potential human health risk from the illegal wildlife trade at major international travel hubs as a pathway to disease emergence in animals and humans.
Lead author and Associate Director for Health and Policy at EcoHealth Alliance, Dr. Kristine Smith, stated "although the findings to date are from a small pilot study, they remind us of the potential public health risk posed by illegal importation of wildlife products—a risk we hope to better characterize through expanded surveillance at ports of entry around the country."
"The increase in international travel and trade brings with it an increased risk of unmonitored pathogens via the illegal wildlife trade," said Dr. Denise McAloose, chief pathologist for the Global Health Program of the Wildlife Conservation Society (WCS). The global trade of wildlife has largely contributed to the emergence of new diseases in livestock, native wildlife and humans worldwide. Current research shows that 75 percent of emerging infectious diseases affecting people originate from contact with wildlife. These wildlife-borne diseases can be transmitted through human-animal interactions inherent in the global wildlife trade.
Items confiscated as part of the study included raw to semi-cooked animal parts, identified by American Museum of Natural History's Sackler Institute for Comparative Genomics, Columbia University and WCS as nonhuman primates, including baboon and chimpanzee, and various rodent species using advanced genetic barcoding technologies. Pathogen analysis was conducted at the CDC National Center for HIV/AIDS, Viral Hepatitis, Sexually Transmitted Disease, and TB Prevention, and Columbia University's Center for Infection and Immunity. Among the pathogens identified in the products were a zoonotic retrovirus, simian foamy viruses, and several nonhuman primate herpesviruses. These results are the first to confirm evidence of pathogens in illegally imported bushmeat that may act as a conduit for pathogen spread, and suggest that implementation of disease surveillance of the illegal wildlife trade will help facilitate prevention of disease emergence.
"Exotic wildlife pets and bushmeat are Trojan horses that threaten humankind at sites where they are collected in the developing world as well as the U.S. Our study underscores the importance of surveillance at ports, but we must also encourage efforts to reduce demand for products that drive the wildlife trade," said W. Ian Lipkin of Columbia University's Mailman School of Public Health. In fact, the U.S. is one of the largest consumers of imported wildlife products and wildlife. A previous study by EcoHealth Alliance showed that over a six-year period (2000-2006), approximately 1.5 billion live wild animals were legally imported into the U.S.—with 90 percent slated for the pet trade. Programs like the Centers for Disease Control and Prevention's Healthy Pets, Healthy People and EcoHealth Alliance's PetWatch encourage responsible exotic pet choices and ownership. U.S. Fish and Wildlife records show that more than 55 million pounds of wildlife products enter the country each year, with New York City the most common port of entry, followed by Miami and Los Angeles.
Beyond the public health risks of the live and non-live wildlife trade are risk of disease introduction to native wildlife and agricultural species, proliferation of non-native wildlife causing damage to U.S. ecosystems, as well as the protection of threatened and endangered species identified by the International Union for Conservation of Nature. "These important research results highlight the value of using new DNA barcoding identification technologies to accurately monitor the wildlife trade, important for both disease surveillance and the conservation of endangered species," stated Dr. George Amato from the Sackler Institute of Comparative Genomics at American Museum of Natural History.
The pilot study is the first to establish port surveillance methodology to test for diseases associated with wildlife products. Through better surveillance of illegal wildlife product shipments entering ports around the country, authorities will have a better chance at preventing new disease emergence before it occurs. The pilot project involved a collaboration of scientists from the American Museum of Natural History, Columbia University, EcoHealth Alliance, the U.S. Geological Survey National Wildlife Health Center, and the Wildlife Conservation Society.
For more information, click here.