This website uses cookies to ensure you get the best experience while browsing it. By clicking 'Got It' you're accepting these terms.
Sarsmis / Shutterstock
By Dan Nosowitz
On the heels of our country's very own secular harvest festival, the Center for Disease Control (CDC) released new data indicating just how few people are actually regularly eating the fruits of the harvest.
The CDC regularly publishes data on the health of the country, and, appropriately for the season, last week's ominous-sounding Morbidity and Mortality Weekly Report includes information on fruit and vegetable consumption.
Four Florida residents have been infected with Zika in the first known case of local transmission of the virus in the continental U.S., according to health officials.
female Aedes aegypti mosquitoJames Gathany/CDC, 2006
A new study shows that climate change is increasing the length of mosquito season in the U.S. thus increasing the risk of Zika. However, Tom Frieden, director of the Centers for Disease Control and Prevention, said widespread transmission of Zika in the U.S. is unlikely.

What can be done to prevent the Zika virus? Here's some advice from a Natural Resources Defense Council blog post:
Drenching our homes and communities with harmful pesticides will not address Zika. Pesticides may seem like an attractive solution, but these chemicals must be used judiciously and strategically to avoid harming the very people we seek to protect (Duprey et al 2008). Aerial or even backpack spraying of ultra-low volume pesticides has had a very hard time achieving effective control of these particular mosquitoes, which have proven almost impossible to get rid of. Instead, we need a range of tactics to help prevent mosquito bites and disease transmission (CDC 2016 prevention):
Wear protective clothing such as long sleeves and long pants.
Apply personal mosquito repellant, such as EPA recommended formulations in the morning and early evening (CDC 2016 prevention; EWG 2016 on Zika). Try to pick products using minimal risk ingredients, if appropriate.
Use window and door screens to keep mosquitoes out of homes.
Every week, inspect the inside and outside of your home for standing water and eliminate it. This includes flowerpots, tires, buckets, planters, toys, birdbaths, empty garbage cans and lids, etc.
Stop infected people from getting further mosquito bites to prevent spreading the disease to more mosquitoes.
For a deeper dive:
News: CNN, Washington Post, New York Times, CBS Local, Bloomberg, NPR, Reuters.
Commentary: New York Times editorial; Washington Post, Sonia Shah op-ed; Miami Herald Editorial
Background: Climate Signals

For more climate change and clean energy news, you can follow Climate Nexus on Twitter and Facebook, and sign up for daily Hot News.
EcoWatch Daily Newsletter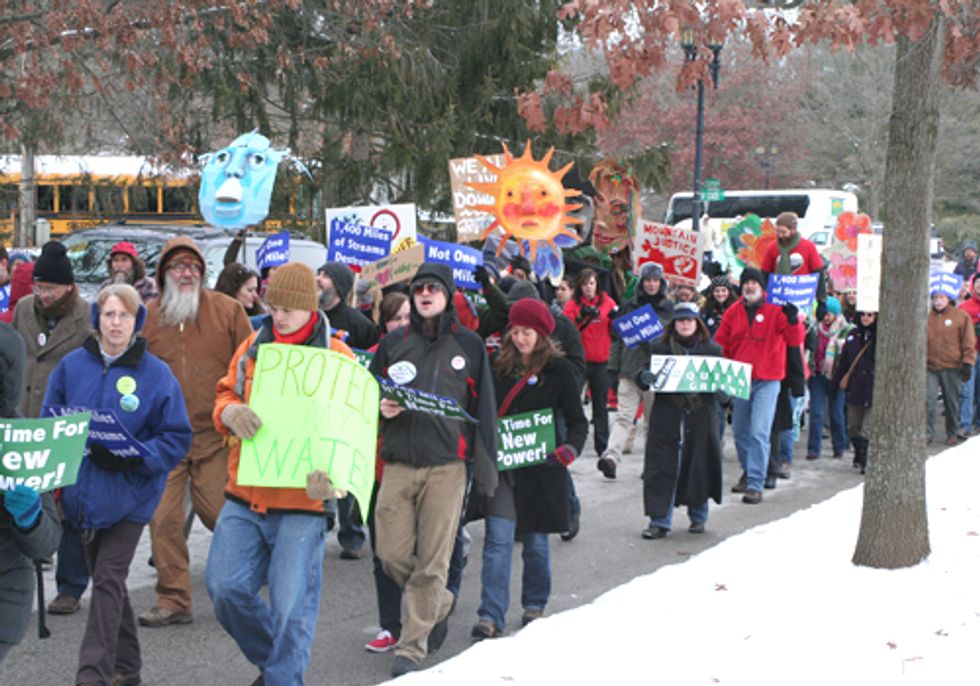 More than 1,000 people are gathering in Frankfort, Ky. on Feb. 14 to celebrate I Love Mountains Day and call for an end to mountaintop removal coal mining—a destructive practice that has shortened lifespans and caused illnesses in Central Appalachia for decades.
The iLoveMountains.org team has just launched an innovative new web tool to illustrate the overwhelming amount of data that shows the high human cost of coal mining, and we invite you to check it out. See it live now by clicking here.
The Human Cost of Coal page maps national data including poverty rates from the 2010 U.S. Census, birth defect rates from the Center for Disease Control, the Gallup-Healthways Well-Being Index, and life expectancy and population numbers from the Institute for Health Metrics and Evaluation. The site also includes summaries for twenty-one peer-reviewed studies that show human health problems such as heart, respiratory and kidney diseases, cancer, low birth weight and serious birth defects are significantly higher in communities near mountaintop removal mine sites.
Ada Smith, a resident of Letcher County Kentucky explains the significance of The Human Cost of Coal:
"Though many of the (health) studies state the obvious for those of us living in these communities, the scientific facts give us much-needed evidence to make sure our laws are truly enforced for the health of our land and people. If we choose to not pay attention to these recent studies we are deciding to make Appalachia a sacrifice zone. What we do to the land, we do to the people."
Share this important new web tool with your friends and family, and follow the action live at I Love Mountains Day or follow #lovemountains on Twitter.
For more information, click here.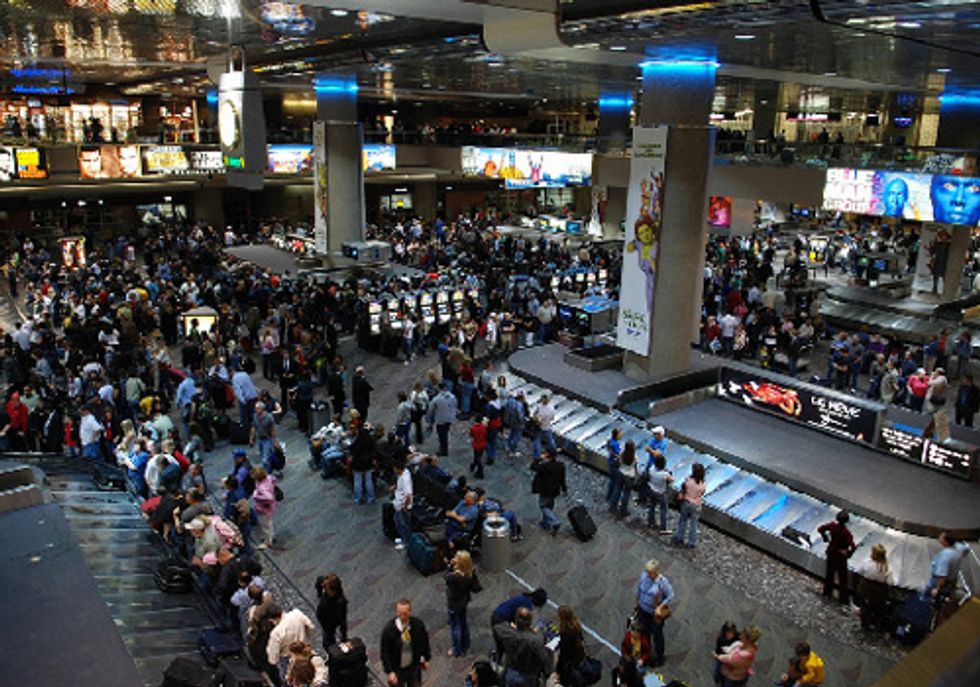 An article released Jan. 10 in PLoS ONE, entitled "Zoonotic Viruses Associated with Illegally Imported Wildlife Products," from a collaborative study led by the U.S. Centers for Disease Control and Prevention (CDC), identified evidence of retroviruses and herpesviruses in illegally imported wildlife products confiscated at several U.S. international airports, including John F. Kennedy International Airport, George Bush Intercontinental-Houston and Atlanta Hartsfield-Jackson International. The pilot program was initiated to establish surveillance and testing methods to uncover the potential public health risks from illegally imported wildlife products coming into the U.S. The preliminary results of the program clearly demonstrate the potential human health risk from the illegal wildlife trade at major international travel hubs as a pathway to disease emergence in animals and humans.
Lead author and Associate Director for Health and Policy at EcoHealth Alliance, Dr. Kristine Smith, stated "although the findings to date are from a small pilot study, they remind us of the potential public health risk posed by illegal importation of wildlife products—a risk we hope to better characterize through expanded surveillance at ports of entry around the country."
"The increase in international travel and trade brings with it an increased risk of unmonitored pathogens via the illegal wildlife trade," said Dr. Denise McAloose, chief pathologist for the Global Health Program of the Wildlife Conservation Society (WCS). The global trade of wildlife has largely contributed to the emergence of new diseases in livestock, native wildlife and humans worldwide. Current research shows that 75 percent of emerging infectious diseases affecting people originate from contact with wildlife. These wildlife-borne diseases can be transmitted through human-animal interactions inherent in the global wildlife trade.
Items confiscated as part of the study included raw to semi-cooked animal parts, identified by American Museum of Natural History's Sackler Institute for Comparative Genomics, Columbia University and WCS as nonhuman primates, including baboon and chimpanzee, and various rodent species using advanced genetic barcoding technologies. Pathogen analysis was conducted at the CDC National Center for HIV/AIDS, Viral Hepatitis, Sexually Transmitted Disease, and TB Prevention, and Columbia University's Center for Infection and Immunity. Among the pathogens identified in the products were a zoonotic retrovirus, simian foamy viruses, and several nonhuman primate herpesviruses. These results are the first to confirm evidence of pathogens in illegally imported bushmeat that may act as a conduit for pathogen spread, and suggest that implementation of disease surveillance of the illegal wildlife trade will help facilitate prevention of disease emergence.
"Exotic wildlife pets and bushmeat are Trojan horses that threaten humankind at sites where they are collected in the developing world as well as the U.S. Our study underscores the importance of surveillance at ports, but we must also encourage efforts to reduce demand for products that drive the wildlife trade," said W. Ian Lipkin of Columbia University's Mailman School of Public Health. In fact, the U.S. is one of the largest consumers of imported wildlife products and wildlife. A previous study by EcoHealth Alliance showed that over a six-year period (2000-2006), approximately 1.5 billion live wild animals were legally imported into the U.S.—with 90 percent slated for the pet trade. Programs like the Centers for Disease Control and Prevention's Healthy Pets, Healthy People and EcoHealth Alliance's PetWatch encourage responsible exotic pet choices and ownership. U.S. Fish and Wildlife records show that more than 55 million pounds of wildlife products enter the country each year, with New York City the most common port of entry, followed by Miami and Los Angeles.
Beyond the public health risks of the live and non-live wildlife trade are risk of disease introduction to native wildlife and agricultural species, proliferation of non-native wildlife causing damage to U.S. ecosystems, as well as the protection of threatened and endangered species identified by the International Union for Conservation of Nature. "These important research results highlight the value of using new DNA barcoding identification technologies to accurately monitor the wildlife trade, important for both disease surveillance and the conservation of endangered species," stated Dr. George Amato from the Sackler Institute of Comparative Genomics at American Museum of Natural History.
The pilot study is the first to establish port surveillance methodology to test for diseases associated with wildlife products. Through better surveillance of illegal wildlife product shipments entering ports around the country, authorities will have a better chance at preventing new disease emergence before it occurs. The pilot project involved a collaboration of scientists from the American Museum of Natural History, Columbia University, EcoHealth Alliance, the U.S. Geological Survey National Wildlife Health Center, and the Wildlife Conservation Society.
For more information, click here.