This website uses cookies to ensure you get the best experience while browsing it. By clicking 'Got It' you're accepting these terms.


The best of EcoWatch, right in your inbox. Sign up for our email newsletter!
By Eoin Higgins
President Donald Trump's Environmental Protection Agency on Thursday wrapped up a regulatory review of the safety of the weedkiller glyphosate and found the chemical poses no risk to human health — a decision that was immediately decried by advocates as another indication of the closeness between the administration and private sector interests.
The possible site of Thailand-based PTT Global Chemical's ethane cracker plant along the Ohio River, as seen from Moundsville, West Virginia. Brittany Patterson / Ohio Valley ReSource
When it comes to the fossil fuel industry, we've all heard the promises before: new jobs, economic growth and happier communities, all thanks to their generosity and entrepreneurial spirit.
EcoWatch Daily Newsletter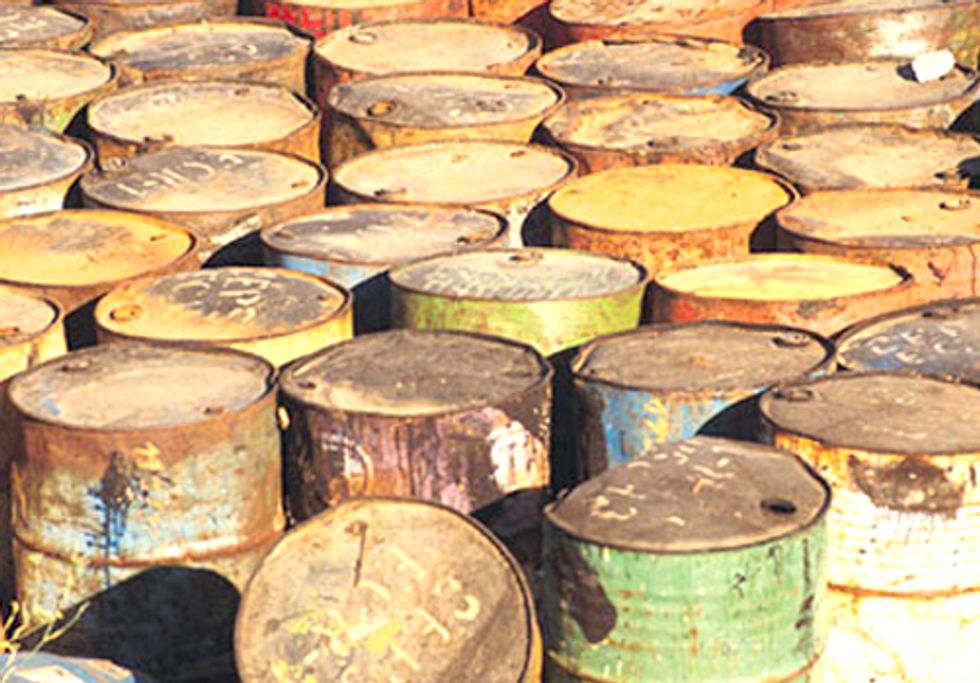 By Gina Solomon
Used with permission of NRDC – Switchboard
There are so many toxic chemicals and pollutants in our air, water, food and consumer products that it's easy to just focus on one at a time and get stuck in the details of each specific case. But sometimes it's helpful to step back and look at the big picture.The National Academies of Science (NAS) did precisely that nearly three years ago in a landmark report on protecting people from toxic chemicals. The report, entitled Science and Decisions: Advancing Risk Assessment, contained a series of clear recommendations directed at government agencies such as the U.S. Environmental Protection Agency (EPA) and the Food & Drug Administration (FDA), about how to use science to protect health. Unfortunately, the NAS recommendations have largely been ignored by both the EPA and the FDA. As we approach the third anniversary of the NAS report, it's a good time to look at the four most important recommendations from this impressive panel of scientists. Here's a summary based on their recommendations:
Identify and incorporate variability in human exposure and vulnerability into health assessments, so that all people are better protected.
When information is missing or unreliable, use science-based default assumptions that protect health, rather than waiting for more data, to speed up the chemical assessment and decision-making processes. There should be a clear set of criteria for when to depart from default assumptions.
In assessing the risk of chemicals, incorporate information about the potential impacts of exposure to multiple chemicals. Consider other factors, such as exposure to biological and radiological agents, and social conditions.
Because the population is exposed to multiple chemicals and there is a wide range of susceptibility to chemical exposures, it cannot be presumed that any—even low level—exposures are risk-free. It should be assumed that low levels of exposures are associated with some level of risk, unless there are sufficient data to contradict this assumption.
Since not very many people will want to read the full 424 page NAS report, the committee's recommendations are summarized and interpreted in a new NRDC and SEHN issue paper entitled, Strengthening Toxic Chemical Risk Assessments to Protect Human Health. Incorporating the recommendations of the NAS scientists into current decisions would substantially change the way the EPA and FDA are approaching a host of key issues.
For example:
Just this week, the President of the American Association for the Advancement of Science (AAAS) stated that she was "scared to death" by the anti-science movement ...spreading, uncontrolled, across the U.S. and the rest of the western world." It is becoming increasingly clear that the anti-science movement is fueled and funded by a small group of major corporate interests and individuals. Read more in this recent expose in the Guardian. The goal of the attack on science is to stop much-needed government regulations on toxic chemicals and other pollutants (such as greenhouse gases) that harm health. One sign of the success of the anti-science movement is that this important NAS science report has been sitting unheeded for nearly three years. It's time for the EPA and FDA to sit up and take notice.
For more information, click here.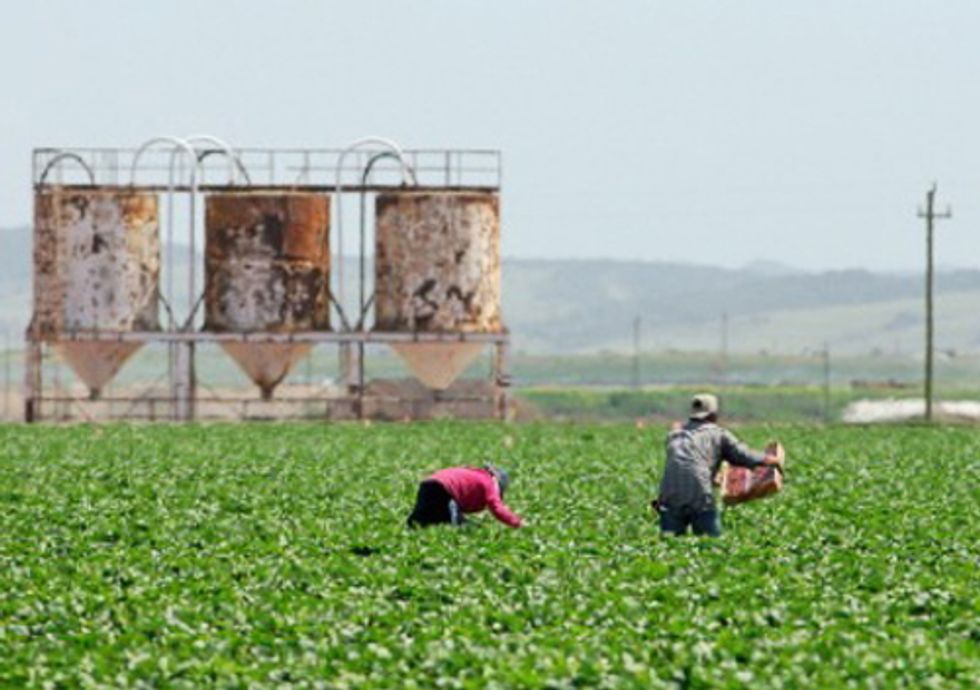 Last week, the Monterey County Board of Supervisors urged California Gov. Jerry Brown to reconsider the state's approval of the carcinogenic fumigant methyl iodide. Monterey County, one of the largest agricultural counties in California, joins Santa Cruz County in mounting pressure to re-examine the controversial decision to approve the toxic chemical as a replacement to the ozone-depleting methyl bromide. This news comes at the heels of the announcement earlier this month that Gov. Brown appointed Brian Leahy, a former organic farmer and the former assistant director at the California Department of Conservation, to head the state Department of Pesticide Regulation (DPR).
According to The Californian, agricultural interests present asked County Supervisors to take no action. However, with dozens of local farm workers in attendance pleading their case, the board passed the resolution on a 4-1 recommending that Gov. Brown take another look at the fumigant.
Methyl iodide is known to cause miscarriages, thyroid dysfunction, and cancer, and is applied to crops like strawberries and peppers. It was approved by California state pesticide regulators in December as an alternative to methyl bromide, an ozone-depleting chemical being phased out under international treaty.
In 2007, EPA fast-tracked the registration of methyl iodide for use as a soil fumigant, despite serious concerns raised by a group of over 50 eminent scientists, including six Nobel Laureates in Chemistry. These scientists sent a letter of concern to U.S. Environmental Protection Agency (EPA) explaining, "Because of methyl iodide's high volatility and water solubility, broad use of this chemical in agriculture will guarantee substantial releases to air, surface waters and groundwater, and will result in exposures for many people. In addition to the potential for increased cancer incidence, EPA's own evaluation of the chemical also indicates that methyl iodide causes thyroid toxicity, permanent neurological damage, and fetal losses in experimental animals." The letter concludes, "It is astonishing that the Office of Pesticide Programs (of EPA) is working to legalize broadcast releases of one of the more toxic chemicals used in manufacturing into the environment."
Several environmental groups sued the State of California last year in an attempt to reverse the state's approval of the chemical. Environmental advocacy groups and other opponents of methyl iodide use in the state have released documents detailing dissension in the ranks of DPR over the risk assessment of methyl iodide and its subsequent approval.
The ongoing court case helped reveal documents showing DPR manipulated data and that department scientists were worried risk managers minimized health dangers and didn't take strong enough steps to mitigate the threats. One of the released documents, a memo from one disapproving DPR scientist, chastised the agency for its cut-and-paste approach to calculations determining how big buffer zones should be to protect public health. During a hearing on Jan. 13, a California Superior Court Judge raised concerns about whether CDPR complied with its legal obligation to consider alternative options before approving the use.
Methyl iodide poses the most direct risks to farmworkers and those in the surrounding communities because of the volume that would be applied to fields and its tendency to drift off site through the air. Methyl iodide causes late term miscarriages, contaminates groundwater, and is so reliably carcinogenic that it's used to create cancer cells in laboratories. It is on California's official list of known carcinogenic chemicals and has been linked to serious risks in reproductive and neurological health. It is approved to be applied to California's strawberry fields at rates up to 100 pounds per acre on much of the state's 38,000 acres in strawberry production, totaling millions of pounds of use. Though methyl iodide will likely be used primarily on strawberries, it is also registered for use on tomatoes, peppers, nurseries, and on soils prior to replanting orchards and vineyards.
Organic certification standards require crop farmers to establish a preventive pest management strategy based on crop rotation, variety selection, biological controls, and sanitation and fertility practices. Synthetic materials that are allowed in organic crop production must satisfy a rigorous review process to insure their necessity, efficacy and safety to humans and the environment throughout their production and utilization. This review process must be updated every five years for the material to remain in use. A journal article from 2010 shows that organic farms produce more flavorful and nutritious strawberries while leaving the soil healthier and more biologically diverse than conventional strawberry farms. For more information on organic versus conventional agricultural practices, see Beyond Pesticides' guide, Organic Food: Eating with a Conscience as well as our organic program page. In addition to the personal health risks posed by pesticide residues, Beyond Pesticides urges consumers to consider the impacts on the environment, farmworker and farm families' health when making food choices.
For more information, click here.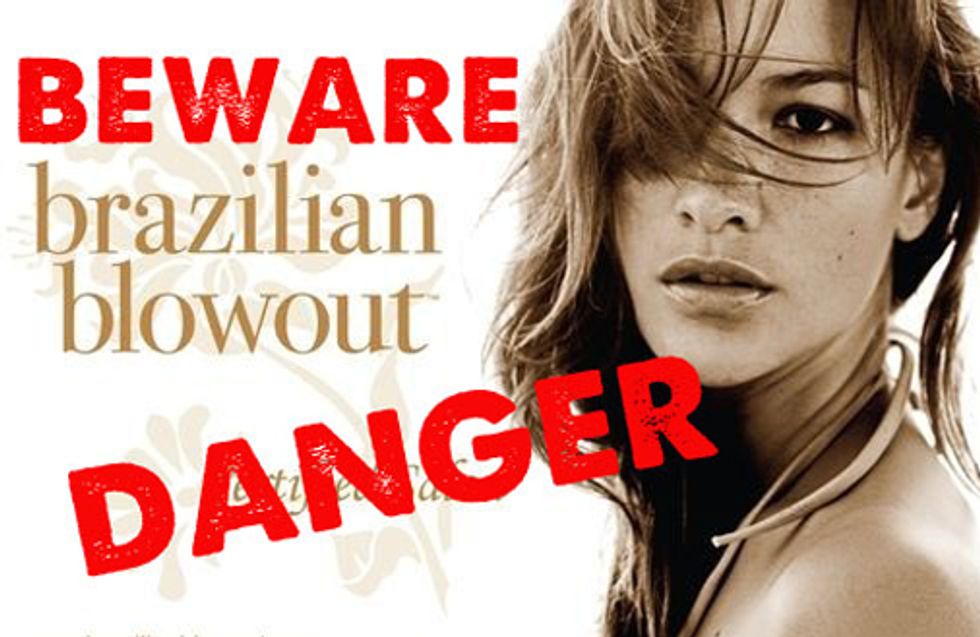 Health advocates are ramping up pressure on the U.S. Food and Drug Administration (FDA) to remove the keratin hair-straightening product Brazilian Blowout from the marketplace in light of a legal settlement announced Jan. 30 in a California court against the company that makes the product.
The manufacturers of Brazilian Blowout and Acai Professional Smoothing Solution must cease deceptive advertising practices and put caution stickers on their products advising users that the product releases formaldehyde gas, according to the settlement agreement with California Attorney General Kamala Harris's office. The settlement is the first comprehensive and enforceable action by U.S. government authorities to address formaldehyde exposures associated with use of these products.
Formaldehyde is a known human carcinogen, according to the U.S. National Toxicology Program, and it can cause both acute and long-term health effects in sensitive persons, including breathing difficulties, bloody noses and nausea.
"Every day, salon workers across the U.S. are being exposed to dangerous levels of formaldehyde from hair smoothing products that have been banned for over a year in Canada and other countries," said Alexandra Scranton of the National Healthy Nail and Beauty Salon Alliance. "It's time for the FDA to take a stand against this company that has a history of deception and consumer disregard."
Stylists who regularly perform Brazilian Blowout treatments are exposed to formaldehyde gas at levels well in excess of the state's Proposition 65 warning threshold, according to the California Attorney General's lawsuit. The lawsuit accused Brazilian Blowout of violating several state laws by falsely marketing the products as "salon safe" and "formaldehyde free," failing to provide accurate Material Safety Data Sheets, and selling products with volatile organic compounds in excess of allowable limits under state regulations.
Despite all of these violations, the warning requirements are the maximum penalty that could be achieved under state law.
"We commend the California Attorney General's office for accomplishing what no other government agency in the U.S. has been able to do: force Brazilian Blowout to be honest with salons about the risk of their products. We are also proud that this lawsuit was the first legal action taken by the state under the authority of the California Safe Cosmetics Act of 2005, which forces companies to publicly disclose the presence of cancer-causing chemicals in cosmetics sold in the state," said Stacy Malkan, co-founder of the Campaign for Safe Cosmetics.
"But the legal settlement, while helpful, is not enough to protect the public. The FDA must now follow through on its threat to seize these dangerous hair-straightening products."
In a letter dated August 11, 2011, the FDA accused Brazilian Blowout of selling products that are misbranded and contain deleterious substances, in violation of the federal Food, Drug and Cosmetics Act of 1938. Failure to correct the violations "may result in enforcement action without further notice, including, but not limited to, seizure and/or injunction," states the FDA letter, that can be read by clicking here.
"Obviously, these violations have not been addressed sufficiently," said Anuja Mendiratta of the National Healthy Nail and Beauty Salon Alliance. "The California Attorney General's settlement makes it clear that Brazilian Blowout has been selling products containing hazardous substances and marketing them as safe. The FDA must take action today to protect salon workers who are being exposed to dangerous levels of formaldehyde every day."
The federal Safe Cosmetics Act, introduced into the U.S. House of Representatives in July 2011 by Reps. Jan Schakowsky (D-IL), Ed Markey (D-MA) and Tammy Baldwin (D-WI) would ban chemicals known to cause cancer from cosmetics, as many other countries have already done.
"The Brazilian Blowout scandal is the perfect case study to showcase our broken regulatory system," said Jennifer Goeres-Arce, a hair stylist in the San Diego area who contributed evidence for the state's lawsuit against the company. "A year after other countries banned Brazilian Blowout, countless salon workers in the U.S. have been unnecessarily exposed to formaldehyde, and we are just now getting around to requiring the company to be honest about the risks of their products. It's time to give the FDA the power and resources to protect the American public from toxic chemicals in cosmetics."
The National Healthy Nail and Beauty Salon Alliance is encouraging people who have experienced health symptoms after being exposed to Brazilian Blowout-style hair straighteners to write letters to the FDA by clicking here.
The Alliance and the Campaign for Safe Cosmetics are asking FDA to remove Brazilian Blowout products from the marketplace and to ban formaldehyde from all hair products. To learn more, click here.
For more information, click here.
—————
The Campaign for Safe Cosmetics is a coalition of more than 150 nonprofit organizations working to protect the health of consumers and workers by eliminating dangerous chemicals from cosmetics. Core members include: Clean Water Action, the Breast Cancer Fund, Commonweal, Environmental Working Group, Friends of the Earth, Massachusetts Breast Cancer Coalition and Women's Voices for the Earth.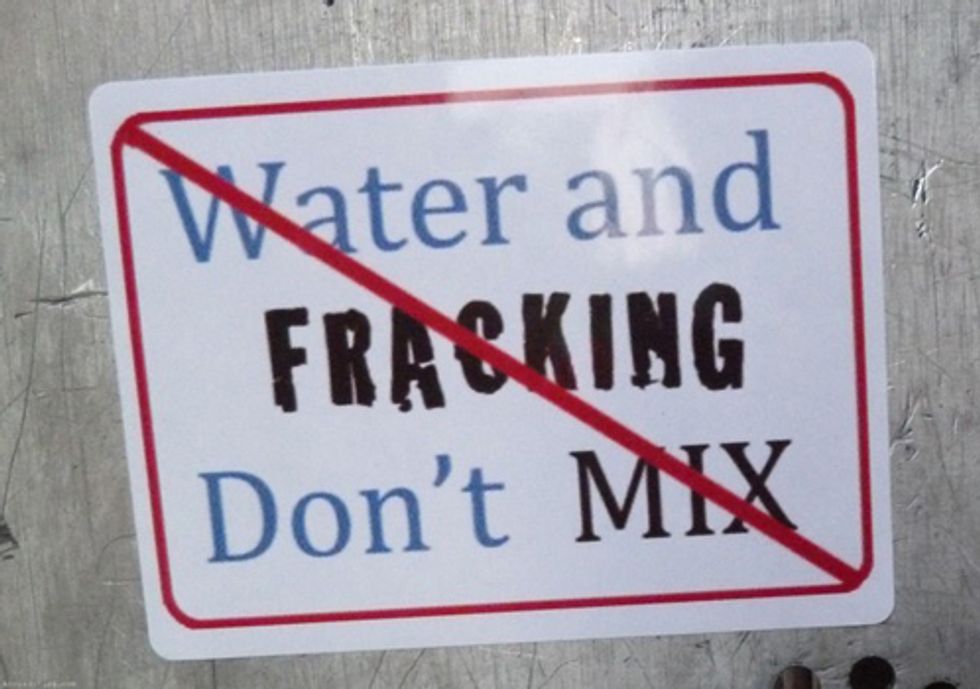 The U.S. Environmental Protection Agency's (EPA) detection of arsenic, a known human carcinogen, barium and other contaminants in the well water of homes near natural gas drilling operations in Dimock Township, Pa., should prompt a nationwide investigation of drilling-linked water pollution.
"EPA and other officials must move quickly to ensure these families have an adequate source of clean water," said Dusty Horwitt, senior counsel with Environmental Working Group (EWG). "This finding confirms what Dimock residents have said for months—that the Pennsylvania Department of Environmental Protection should have never allowed Cabot to end deliveries of clean water."
Last month, EWG published a report called Gas Drilling Doublespeak that found that Dimock residents, among other people in gas-rich areas, were not warned of risks to their water supplies when they were approached to lease their land for drilling.
EPA officials in Philadelphia announced they would deliver clean water to the four affected households and conduct broader testing at about 60 more homes in south-central area Susquehanna County. Cabot Oil & Gas Corp., the Houston-based company that began drilling for gas in the area in 2008, delivered water to the households under a 2010 consent agreement but stopped Nov. 30 after state regulators determined that Cabot had met its obligations.
According to an EPA action memo, agency scientists found the four households' well water contaminated with arsenic and other hazardous substances "at levels that present a public health concern." Some of these "are not naturally found in the environment," EPA officials said, and may have been released by drilling activities. Among the toxic substances found in the well water, according to the EPA:
Arsenic, classified by the US government and World Health Organization as a known human carcinogen, an element sometimes found in "elevated concentrations" in groundwater because of drilling;
Barium, a common constituent of drilling fluids; long-term ingestion at high levels can cause kidney damage
Phthalates, a synthetic plastic chemical and probable human carcinogen, according to EPA
Glycol compounds common in drilling fluids and associated with damage to kidneys, the nervous system, lungs, heart, testicular damage and anemia
Manganese, an naturally occurring element that can damage the nervous system at high levels
Phenol, found in some drilling fluids; at high levels can cause irregular heartbeat, liver damage and skin burns
Sodium, compounds found in some drilling fluids, at high levels can cause high blood pressure
Federal officials said that although the investigation has not been completed, they have concluded, based on samplings to date, that a "chronic health risk exists" for the wells in question.
"These results also show that the families ultimately need a permanent source of healthy water, which the state has so far failed to deliver," Horwitt said. "Cabot should bear the cost of providing this, not the taxpayers."
For more information, click here.
—————
Environmental Working Group is a nonprofit research organization based in Washington, D.C. that uses the power of information to protect human health and the environment.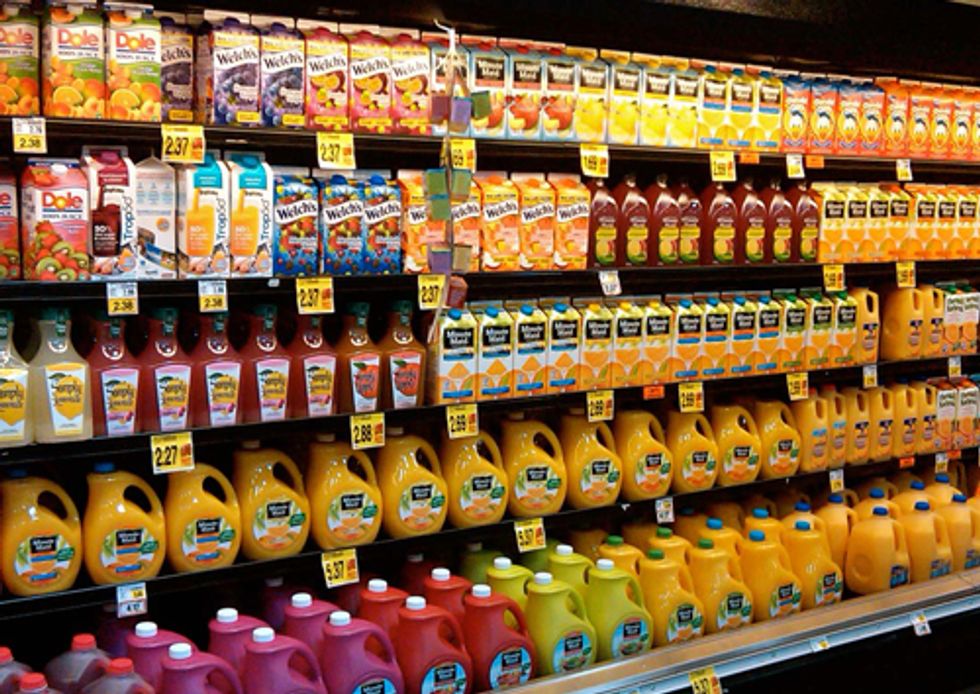 The U.S. Food and Drug Administration (FDA) says it will step up testing for a fungicide not registered for use in the U.S. that has been found in low levels in orange juice. The fungicide, carbendazim, does not have any food tolerances and thus its presence in orange juice is unlawful under the Federal Food, Drug, and Cosmetic Act. Despite this, FDA does not intend to take action to remove from domestic commerce orange juice containing the reported low levels of carbendazim, but will deny future imports.
FDA said in a letter to the Juice Products Association that an unnamed juice company (later identified as Coca-Cola, maker of Minute Maid and Simply Orange), contacted the agency in late December and said it had detected low levels of carbendazim, a fungicide, in the company's own orange juice and also its competitors' juice. Carbendazim is not currently approved for use on citrus in the U.S., but is used in Brazil, which exports orange juice to the U.S. Testing found levels up to 35 parts per billion (ppb) of the fungicide, far below the European Union's maximum residue level of 200 ppb. The U.S. does not have an established maximum residue level (tolerance level) for carbendazim in oranges.
According to the FDA letter, the U.S. Environmental Protection Agency (EPA) conducted a preliminary risk assessment based on the recent report of carbendazim in orange juice, and concluded that consumption of orange juice with carbendazim at the low levels that have been reported does not raise safety concerns. However, when carbendazim was evaluated along with its parent chemical—thiophanate-methyl—also a fungicide, by EPA in 2004, both were determined to cause liver and thyroid effects in animal studies and have been classified as probable human carcinogens. Repeated exposure to carbendazim causes spermatogenic effects in rats and hepatic tumours in mice. The liver and thyroid are the primary target organs in several species following subchronic or chronic dietary exposures and the testes are the main known target organ for carbendazim. Carbendazim is also listed as a potential endocrine disruptor in the European Union.
Section 408 of the Federal Food Drug and Cosmetic Act (FFDCA) authorizes EPA to establish, modify or maintain tolerances or tolerance exemptions for pesticide residues in or on food. According to the law, any food with pesticide residues not covered by a tolerance or tolerance exemption, and any food with residues in excess of the tolerance, may be subject to regulatory action, including seizure, by the U.S. government. Pesticide tolerances and exemptions are enforced by FDA (for most foods), the U.S. Department of Agriculture (for meat, poultry and some egg products), and the individual states. According to EPA's 2004 registration documents for thiophosphate-methyl and its degradate carbendazim, there are no registered food uses in the U.S., nor import tolerances for carbendazim. Food with pesticide residues cannot be imported to the U.S. without an established food tolerance (the legal maximum pesticide residue allowed in or on food.)
FDA states it is sampling import shipments of orange juice and will deny entry to shipments that test positive for carbendazim. FDA does not intend to take action to remove from domestic commerce orange juice containing the reported low levels of carbendazim. The discovery comes after the agency said it would also step up testing for arsenic in apple juice. FDA officials said last year that the agency is considering tightening restrictions for the levels of arsenic allowed in the juice after consumer groups pushed the agency to crack down on the contaminant. Studies show that apple juice has generally low levels of arsenic, and the government says it is safe to drink. But consumer advocates say the FDA is allowing too much of the chemical.
Carbendazim is a systemic benzimidazole fungicide that plays a role in plant disease control with the global market worth more than $200 million, and is an approved fungicide in many countries. According to an FDA notification, it "learned from a juice company that it had detected low levels of carbendazim (in the low parts per billion range) in its and competitors' currently marketed finished products, and in certain orange juice concentrate that is not on the market." It is thought that the chemical was in the juice because it had been imported from Brazil, where the chemical is legal and used against black spot.
The use of hazardous chemicals in food production, especially chemicals not allowed for use in the U.S. and Europe, is still a common practice in much of the developing world where food is routinely imported into the U.S. By purchasing food commodities with legal tolerances for pesticides no longer used or restricted in the U.S., consumers inadvertently support agricultural production practices in other countries that are associated with the range of adverse effects as noted in the Pesticide Induced-Disease Database, including poor labor practices and environmental degradation. The Eating with a Conscience database, based on legal tolerances (or allowable residues on food commodities), describes a food production system that enables toxic pesticide use both domestically in the U.S. and internationally, and provides a look at the toxic chemicals allowed in the production of the food we eat and the environmental and public health effects resulting from their use.
To avoid potentially dangerous chemical residues in food, whose origins may be domestic or international, choose organic. The most important organic food products to purchase, especially for children, are those that are consumed in great quantity, such as juice. Purchasing organic juice is particularly important to reduce their pesticide exposure. Research has shown that switching children to an organic diet drastically reduces their exposure. For more information, visit our Organic Food page.
For more information, click here.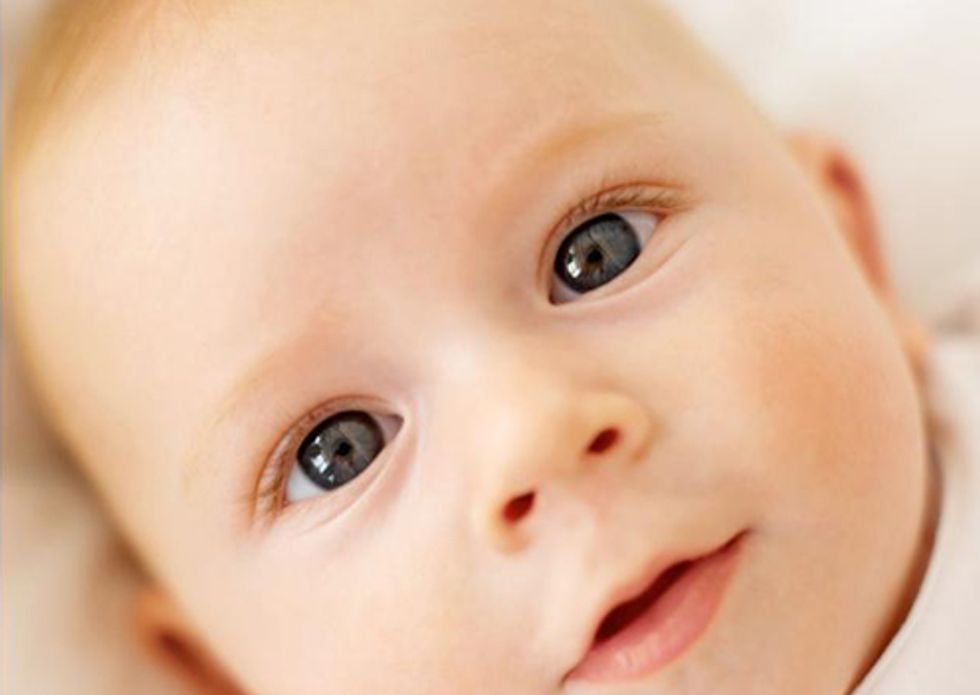 by Rachel Lincoln Sarnoff
In December, CNN reported the death of Saoirse Fitzgerald, the one-year-old girl who—alongside her mother, Kezia—had battled cancer. This heartbreaking story serves to remind all of us at Healthy Child Healthy World why we're here—to honor the memory Colette Chuda, the five-year-old girl whose tragic death from pediatric cancer inspired the formation of our organization 20 years ago. Our goal then, and today, is to inspire parents to create healthier homes and communities free of environmental toxicants linked to cancer, among other serious health problems.
But inspiration may no longer be enough. Current data shows that every sixty minutes, a child is diagnosed with cancer and every six hours, a child will lose her battle to cancer. Cases of pediatric cancer have increased 30 percent over the last 30 years, to the point that cancer is now the nation's leading cause of death by disease in children.
WHY DO KIDS GET CANCER?
Scientists believe that a combination of genetic and environmental factors cause cancer. In the U.S., the American Cancer Society estimates that 75 percent of cancers are caused by environmental factors. On a global scale, one in five cases of cancer are attributable to the environment, according to the World Health Organization. Both organizations cite preventable environmental factors such as chemicals, radiation and airborne particles as carcinogenic.
In pediatric cancer cases, evidence clearly links these factors—For example, an evaluation of epidemiologic pediatric cancer studies between 1970 and 1996 found pesticides "strongly associated" with childhood leukemia and brain cancers. However, there is still much to be learned about the specific risk factors and causes of pediatric cancer. One area of research found that transplacental exposures—in which the mother conveys toxicants to the embryo or fetus through the placenta— during critical windows of development can alter DNA in cells to set up the physiology for carcinogenesis (or oncogenesis), the process by which normal cells are transformed into cancer cells.
PRESIDENTIAL POSITIONING
The 2008-2009 annual President's Cancer Panel Report, released in May 2010, stated:
"The true burden of environmentally induced cancer has been grossly underestimated. With nearly 80,000 chemicals on the market in the United States, many of which are used by millions of Americans in their daily lives and are understudied and largely unregulated, exposure to potential environmental carcinogens is widespread…The Panel urges [President Obama] most strongly to use the power of [his] office to remove the carcinogens and other toxins from our food, water, and air that needlessly increase health care costs, cripple our Nation's productivity, and devastate American lives."
In terms of preventing pediatric cancer, the Panel acknowledged that "children are far more susceptible to damage from environmental carcinogens and endocrine disrupting compounds than adults, and recommended that parents and child care providers choose foods, house and garden products, play spaces, toys, medicines and medical tests that will minimize children's exposure to toxics. Ideally, parents should avoid exposure to endocrine-disrupting chemicals and known or suspected carcinogens prior to a child's conception and throughout pregnancy and early life, when risk of damage is greatest."
THE CHEMICAL CONNECTION
Today, environmental carcinogens are everywhere. A National Institutes of Health report released last year—which was delayed four years by chemical industry lobbyists, according to the New York Times—newly established 240 substances as causing cancer, including commonly identified carcinogens such as tobacco smoke and asbestos.
Yet even dioxin, the single most potent synthetic carcinogen identified by scientists—targeted for international phase-out by a treaty signed by more than 170 nations across the world—isn't regulated by our government. Dioxin is stored in animal fat, ingested when people consume fatty foods and passes through the placenta to fetuses. According to the Center for Health, Environment and Justice, every American now has measurable levels of chemicals in his or her body.
A U.S. Environmental Protection Agency (EPA) review of dioxin that began in 1985 has been delayed for more than 20 years. Although the EPA announced last year that its assessment would be released this month, industry lobbyists—most recently the American Farm Bureau Federation and the American Feed Industry Association—have protested the release of this information, arguing that releasing it would panic consumers, according to Greenwire.
TAKE A STAND
We have to take a stand. We need to know the truth about carcinogens in order to protect our kids. That's why today we're asking parents to urge the EPA to release the dioxin assessment this month, on schedule.
The dioxin petition kicks off a year of action focused on including environmental factors in the assessment of pediatric cancer. We're standing up for Saoirse and Colette, the thousands of children who are battling pediatric cancer today, and others who will begin the fight tomorrow.
They deserve better. They deserve a world free of carcinogenic chemicals. And we deserve to know how to protect them. Will you join us?
To help strengthen America's toxic chemical standards, click here.
For more information, click here.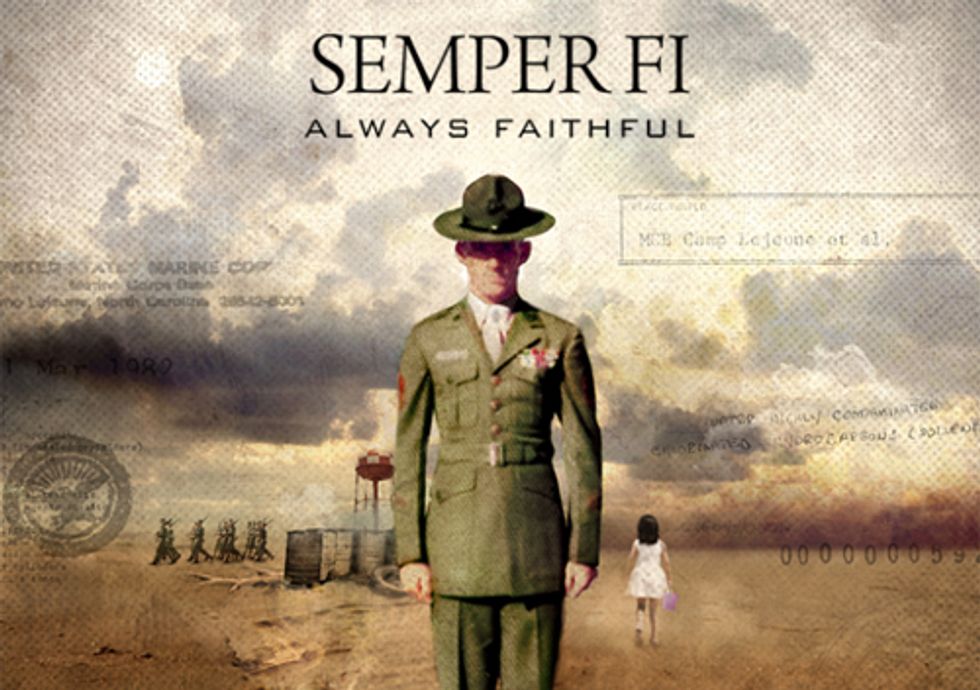 Nearly 40 Marine veterans diagnosed with male breast cancer urged President Barack Obama Dec. 14 to support legislation in Congress that would provide health care for those made ill by carcinogenic chemicals that contaminated drinking water at Camp Lejeune in North Carolina.
"We, the undersigned, are constituents of the largest male breast cancer cluster ever identified—73 men," begins a letter circulated by the Environmental Working Group and signed by veterans, their dependent children and surviving family members. "What happened to us is no coincidence."
Over a period of 30 years, an estimated 1 million servicemen and women, their families and civilian workers at Marine Corps Base Camp Lejeune were exposed to tap water polluted by known carcinogens. These include trichloroethylene (TCE), vinyl chloride and benzene—all classified as known human carcinogens by the U.S. Environmental Protection Agency.
The Marine Corps leadership was aware of the contamination years before steps were taken to remove the chemicals from the drinking water. Thousands of veterans from the base have filed for disability compensation with the U.S. Department of Veterans Affairs, but only a handful have been approved for benefits so far.
"These men are just one small group of the tens of thousands of Marines, sailors, their families and base employees who have been affected by their exposures to the fouled drinking water," said Mike Partain, a son and grandson of Marine officers who was born at Camp Lejeune and was diagnosed with breast cancer in 2007. "Will the medical help we need arrive only after we have all passed away? How many men with breast cancer will it take for our country to recognize that everyone exposed to the contaminated drinking water at Camp Lejeune was poisoned? Where is this nation's honor for our veterans and their families?"
Two pending bills—the Caring for Camp Lejeune Veterans Act of 2011, introduced by Sens. Richard Burr (R-N.C.) and Kay Hagan (D-N.C.), and the Janey Ensminger Act, introduced by Rep. Brad Miller (D-N.C.)—would provide medical care and services to the affected veterans and family members. Both have bipartisan support.
The Camp Lejeune incident, the largest documented case of drinking water contamination at a domestic military facility, is the subject of the award-winning film Semper Fi: Always Faithful. The film, which takes its name from the Marine Corps motto, was recently short-listed for an Academy Award nomination for Best Documentary Feature.
For more information, click here.
—————
Environmental Working Group is a nonprofit research organization based in Washington, D.C. that uses the power of information to protect human health and the environment. To visit our website, click here.