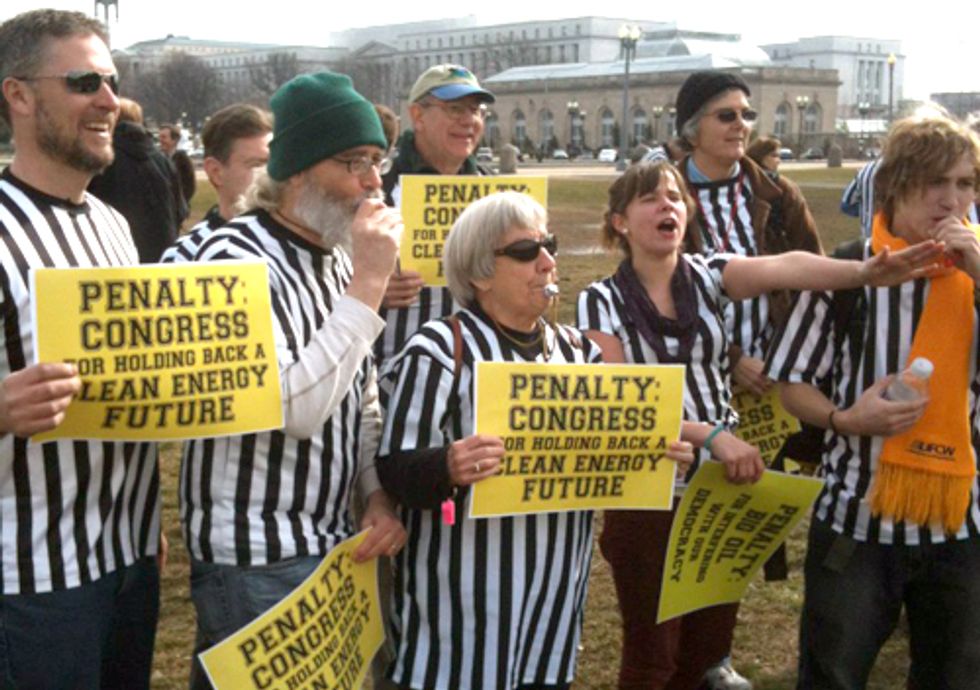 By Steve Kretzmann
On Tuesday, Jan. 24, as Washington readies for the annual State of the Union address, more than 500 people in referee outfits are converging on Capitol Hill to "blow the whistle" on Congress. Why? Consider these two facts:
1. The American people believe (rightly) that Members of Congress are more responsive to their campaign donors than to their own constituents.
2. Americans of all affiliations clearly favor ending fossil fuel industry handouts.
Americans are sick of watching Congress receive bribes from the fossil fuel industry to vote for scams like the Keystone XL pipeline and fossil fuel subsidies.  We see what's happening, and we're declaring it out of bounds and unsportsmanlike from this point forward.
The five biggest oil companies alone have made more than $1 trillion in profits over the last decade. It's absurd that these companies still demand, and still receive, handouts from Congress paid for by taxpayers. This isn't about energy or jobs—it's about greed and corruption.
Listed below is some useful information about the cycle of dirty energy money corruption going on in Congress.
Money In—Campaign Finance
(All data is from Oil Change International's Dirty Energy Money campaign which uses public data made available by the Center for Responsive Politics.)
Since 1999, the coal, oil and gas industries have shelled out more than $93 million to current members of Congress.
The trend is increasing with each election cycle, and current members of Congress took more than $25 million in campaign contributions from the oil, coal and gas industries in 2009-2010.
Through October of 2011, dirty energy interests had given this Congress $7.8 million in this cycle alone.
Speaker Boehner has received the most money from the fossil fuel industry during this term, with more than $287,000 received from the oil, gas and coal industries.
It is worth noting that direct contributions to candidates are only one way that the fossil fuel industry exerts influence. Substantially larger sums of money are mobilized by SuperPacs and other entities.
Money Out—Subsidies
Each year that the president has submitted a budget, it has included eliminating $4 billion in annual subsidies to the dirty energy industry. Each year Congress has been unable to eliminate the subsidies.
In a vote in May of 2011, the reason was clear. Senators who voted to preserve subsidies took an average of five times more dirty energy money than those who voted to stop handouts to the oil industry.
In October of 2011 a large coalition called on the Super Committee to eliminate $12 billion annually in fossil fuel subsidies.
Our tax dollars also fund billions in fossil fuel projects around the world, via institutions like the World Bank and the US Export-Import Bank.
Dirty Energy Money and the Keystone XL Pipeline
Earlier this month, American Petroleum Institute President Jack Gerard threatened President Obama with "huge political consequences" if he rejected the Keystone XL pipeline. This threat was unusual only because it was public, but the industry clearly continues to implicitly threaten all of our elected Representatives.
In July, the House of Representatives voted on the Keystone XL pipeline. Those Representatives who voted for the pipeline received 513 percent more from the oil and gas industry than those who voted against it.
In total, those who voted for the pipeline have received $10,922,161 from the oil and gas industry while those who voted against the pipeline have received only $717,552. In other words, those that voted for the pipeline have received 15 times more money from the oil and gas industry.
In December, the House held another vote with similar results. Members of Congress who supported the measure have received $41 million from the fossil fuel industry, while those who voted against the bill have received only about $8 million from oil, gas and coal interests.
An analysis by ThinkProgress of lobbying disclosure records for the first, second, and third quarters of 2011 suggests that the lobbying expenses of the 20 or more business and labor interests who backed the project was $60 million compared to $1 million by the seven organizations that actively opposed the measure.
TransCanada's lobbying efforts alone over the first three quarters of 2011 totalled $920,000, just under the total amount spent by its opponents..
Political Return on Investment
Buying Congress is a great investment for the oil, gas and coal industries.  During the last two year cycle, they put in $25 million, and they got out at least $4 billion annually—$8 billion. In other words, for every $1 that the fossil fuel industry invests in Congress, they get at least $320 back.
For more information, click here.
EcoWatch Daily Newsletter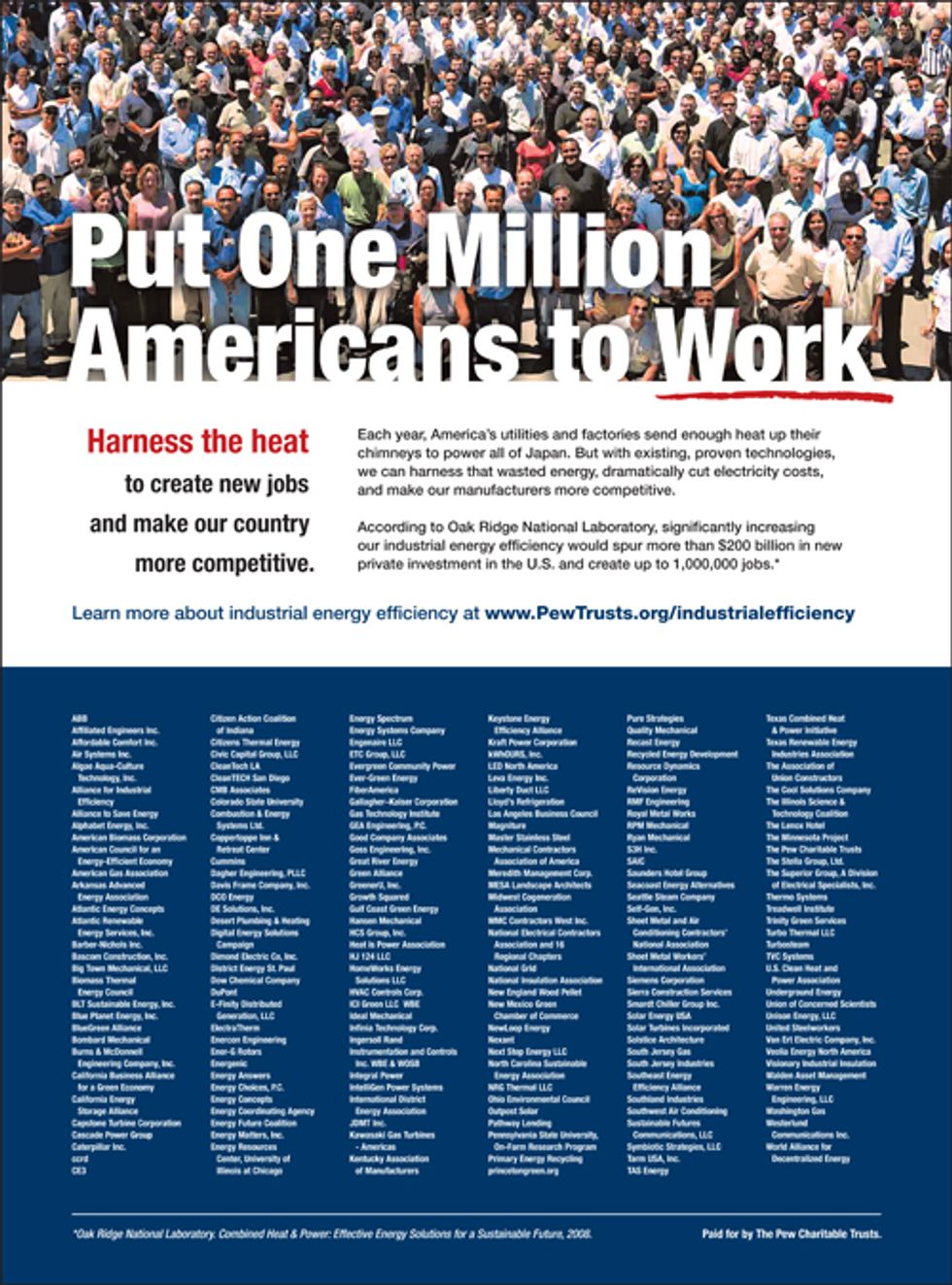 As energy is expected to play prominently in the State of the Union address, the Pew Clean Energy Program and more than 200 businesses and trade groups are touting the economic benefits of increasing industrial efficiency in a full-page advertisement Tuesday, Jan. 24, in the Hill, Politico, and Roll Call. Signers include Caterpillar, DuPont, Dow Chemical Co., Siemens Corp., American Biomass Corp., American Council for an Energy-Efficient Economy, Master Stainless Steel, Los Angeles Business Council, Texas Combined Heat and Power Initiative, and the U.S. Clean Heat and Power Association. The ad reads:
"Each year, America's utilities and factories send enough heat up their chimneys to power all of Japan. But with existing, proven technologies, we can harness that wasted energy, dramatically cut electricity costs, and make our manufacturers more competitive.
"According to Oak Ridge National Laboratory, significantly increasing our industrial energy efficiency would spur more than $200 billion in new private investment in the U.S. and create up to 1,000,000 jobs. Harness the heat to create new jobs and make our country more competitive."
To see the full size ad, click here.
Many manufacturers, hotels, campuses, and utilities across the country already recycle their waste heat—a process known as cogeneration, or combined heat and power (CHP). But much more can be done. The Oak Ridge lab estimates that the U.S. has the potential to double industrial energy efficiency, providing impressive economic benefits. Rising energy prices affect companies large and small. Using wasted heat and recycling energy can dramatically reduce costs and give businesses the flexibility to invest those savings elsewhere. Click here for more information.
Three bipartisan bills in the U.S. House deal with industrial energy efficiency, and a bill authored by Rep. Charles F. Bass (R-NH), which seeks to double CHP, has been drafted. A Senate bill authored by Jeanne Shaheen (D-NH) and Rob Portman (R-OH) on efficiency includes a CHP provision. Sens. Jeff Bingaman (D-NM) and Olympia Snowe (R-ME) are expected to submit a bill soon that also will address industrial efficiency.
And Capitol Hill will soon have its own CHP project. The Capitol Power Plant is developing a design for producing 18 MW of electricity through improved energy-efficiency processes to heat congressional buildings. The improvements will help Congress reduce energy use by up to 30 percent.
Although installation requires an initial investment, companies recoup their costs and start to see savings within a few years. For example:
The Penn England Farm employs CHP to produce electricity for its dairy operations.
The Cox Interior Inc. manufacturing plant in Campbellsville, Ky., operates a 5-MW system that saves the company $4.5 million a year. It also produces more electricity than the company needs, so Cox Interior sells about $50,000 worth of power back to the local utility.
The Sierra Nevada Brewing Co. in Chico, Nevada, installed a 1-MW system that will save the company $400,000 a year and pay for itself within five years of operation.
Lorin Industries in Michigan has recycled its wasted heat since 1943 and expanded capacity in 1990. The system saves the company $540,000 a year, and the newest addition paid for itself in just four years—largely due to the significant decrease in the company's need to purchase more costly peak electricity.
For more information, click here.
waterlust.com / @tulasendlesssummer_sierra .
Each product featured here has been independently selected by the writer. If you make a purchase using the links included, we may earn commission.
The bright patterns and recognizable designs of Waterlust's activewear aren't just for show. In fact, they're meant to promote the conversation around sustainability and give back to the ocean science and conservation community.
Each design is paired with a research lab, nonprofit, or education organization that has high intellectual merit and the potential to move the needle in its respective field. For each product sold, Waterlust donates 10% of profits to these conservation partners.
Eye-Catching Designs Made from Recycled Plastic Bottles
waterlust.com / @abamabam
The company sells a range of eco-friendly items like leggings, rash guards, and board shorts that are made using recycled post-consumer plastic bottles. There are currently 16 causes represented by distinct marine-life patterns, from whale shark research and invasive lionfish removal to sockeye salmon monitoring and abalone restoration.

One such organization is Get Inspired, a nonprofit that specializes in ocean restoration and environmental education. Get Inspired founder, marine biologist Nancy Caruso, says supporting on-the-ground efforts is one thing that sets Waterlust apart, like their apparel line that supports Get Inspired abalone restoration programs.
"All of us [conservation partners] are doing something," Caruso said. "We're not putting up exhibits and talking about it — although that is important — we're in the field."
Waterlust not only helps its conservation partners financially so they can continue their important work. It also helps them get the word out about what they're doing, whether that's through social media spotlights, photo and video projects, or the informative note card that comes with each piece of apparel.
"They're doing their part for sure, pushing the information out across all of their channels, and I think that's what makes them so interesting," Caruso said.
And then there are the clothes, which speak for themselves.
Advocate Apparel to Start Conversations About Conservation
waterlust.com / @oceanraysphotography
Waterlust's concept of "advocate apparel" encourages people to see getting dressed every day as an opportunity to not only express their individuality and style, but also to advance the conversation around marine science. By infusing science into clothing, people can visually represent species and ecosystems in need of advocacy — something that, more often than not, leads to a teaching moment.

"When people wear Waterlust gear, it's just a matter of time before somebody asks them about the bright, funky designs," said Waterlust's CEO, Patrick Rynne. "That moment is incredibly special, because it creates an intimate opportunity for the wearer to share what they've learned with another."
The idea for the company came to Rynne when he was a Ph.D. student in marine science.
"I was surrounded by incredible people that were discovering fascinating things but noticed that often their work wasn't reaching the general public in creative and engaging ways," he said. "That seemed like a missed opportunity with big implications."
Waterlust initially focused on conventional media, like film and photography, to promote ocean science, but the team quickly realized engagement on social media didn't translate to action or even knowledge sharing offscreen.
Rynne also saw the "in one ear, out the other" issue in the classroom — if students didn't repeatedly engage with the topics they learned, they'd quickly forget them.
"We decided that if we truly wanted to achieve our goal of bringing science into people's lives and have it stick, it would need to be through a process that is frequently repeated, fun, and functional," Rynne said. "That's when we thought about clothing."
Support Marine Research and Sustainability in Style
To date, Waterlust has sold tens of thousands of pieces of apparel in over 100 countries, and the interactions its products have sparked have had clear implications for furthering science communication.
For Caruso alone, it's led to opportunities to share her abalone restoration methods with communities far and wide.
"It moves my small little world of what I'm doing here in Orange County, California, across the entire globe," she said. "That's one of the beautiful things about our partnership."
Check out all of the different eco-conscious apparel options available from Waterlust to help promote ocean conservation.
Melissa Smith is an avid writer, scuba diver, backpacker, and all-around outdoor enthusiast. She graduated from the University of Florida with degrees in journalism and sustainable studies. Before joining EcoWatch, Melissa worked as the managing editor of Scuba Diving magazine and the communications manager of The Ocean Agency, a non-profit that's featured in the Emmy award-winning documentary Chasing Coral.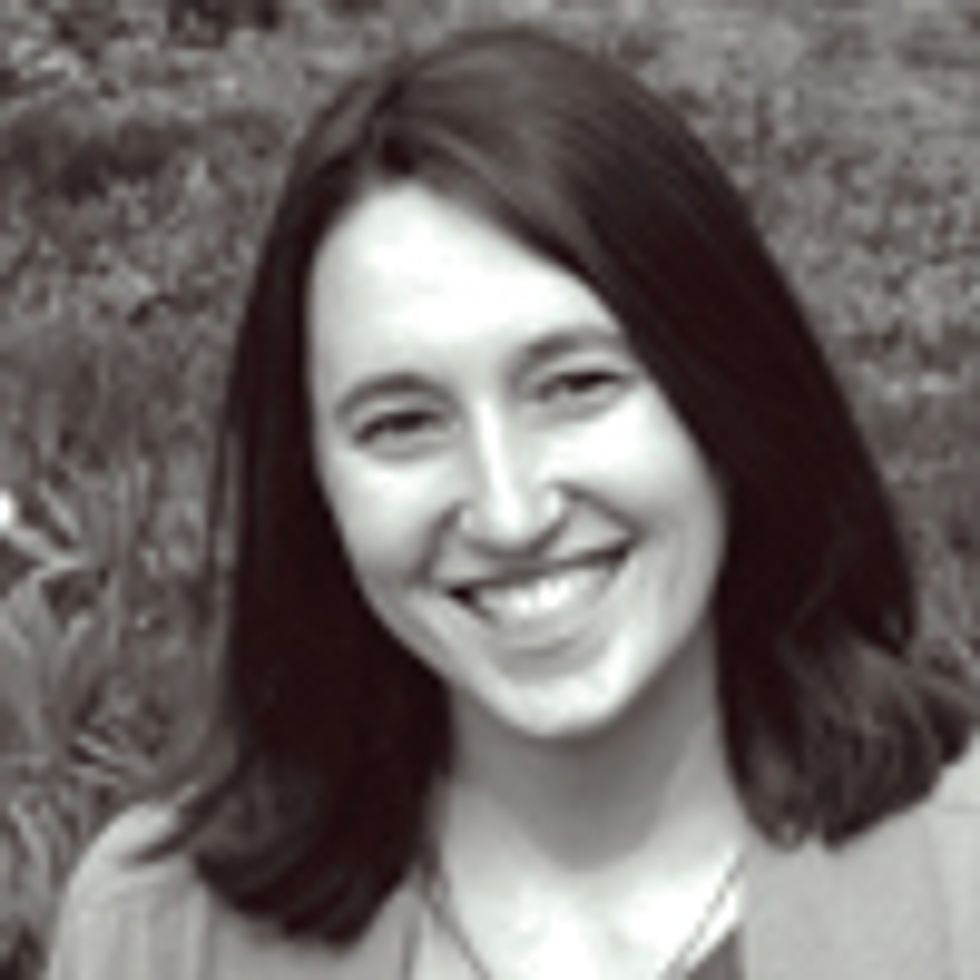 "I don't think there will ever again be sustained economic growth."  —U.S. Rep. Roscoe Bartlett (R–MD)
 "We need to recognize that the U.S. economy is no longer capable of growing at three percent per year."  —Jeff Rubin, former chief economist, Canadian Imperial Bank of Commerce (CIBC)
If there is one unshakable belief in America today it's that the U.S. economy can and must continue to grow.
That's why the messages delivered in November in Washington D.C. at a gathering of oil geologists, scientists, economists and others challenging that core belief went largely unheeded in the nation's capital.
The approximately 300 people who attended the 7th Annual Conference of the Association for the Study of Peak Oil–USA (ASPO-USA) in the shadow of the U.S. Capitol were told that economic growth is no longer possible as oil production flattens and declines, that U.S. energy independence is impossible and that domestic shale gas will fall far short of fueling American prosperity even while polluting the nation's vital aquifers.
"This is a place where facts don't have the weight I would like them to have," one congressional staffer said of Washington while meeting on Capitol Hill with a delegation from the ASPO-USA conference, held over three days at the nearby Hyatt Regency with its opening session at the Congressional Auditorium in the U.S. Capitol.
The facts presented at the conference, titled Truth in Energy, were grim. Global conventional oil production has reached a plateau after 150 years of fueling the fastest and greatest growth in history, according to various speakers, and as production heads into irreversible decline, Americans should prepare for a future of fewer jobs, less money, reduced mobility and dramatically diminished energy use.
Despite repeated conference invitations to the U.S. Department of Energy, no department representative attended, nor did a major media outlet provide coverage. Inside the Beltway, awareness of concepts like "peak oil" and "net energy" lags behind, leading to misguided and ultimately, futile, policy attempts to prolong oil-fueled prosperity.
"Oil prices affect the speed the economy can grow," Rubin, the former CIBC chief economist, told conference goers, adding that printing money through monetizing debt or quantitative easing would not fuel economic growth like cheap energy.
"With oil over $100 per barrel, the U.S. economy stops growing," echoed another speaker, Richard Heinberg, author of The End of Growth: Adapting to Our New Economic Reality. "There is no liquid fuel substitute for oil," he said.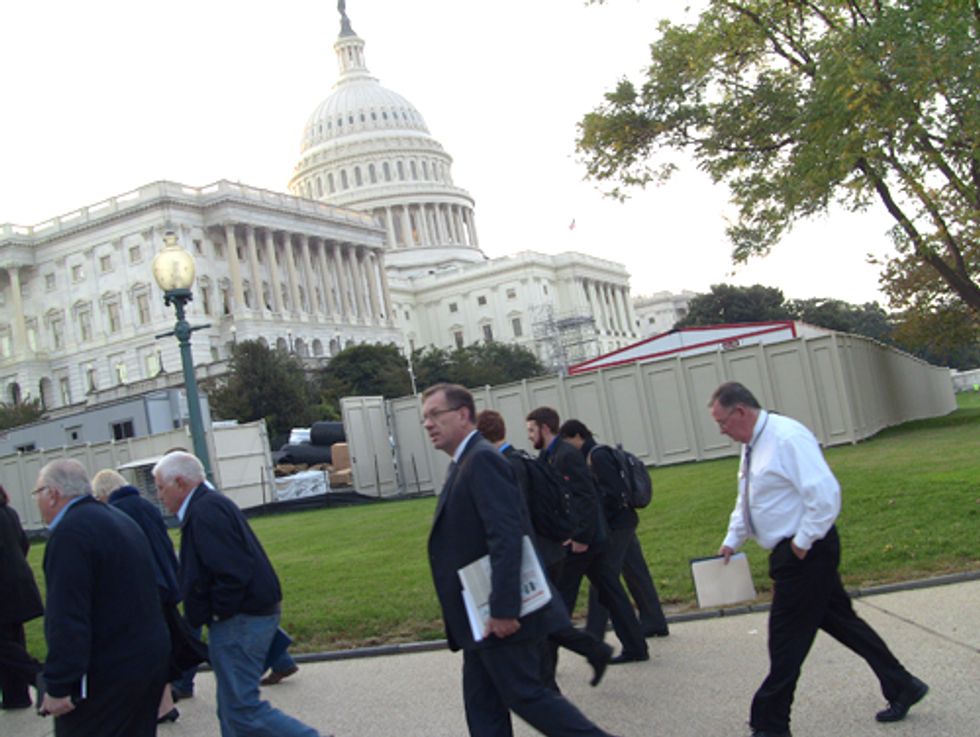 Oil reservoirs are exhausted at a predictable rate. Likewise, we can track how fast the planet's finite pool of petroleum is being depleted. And over the last few years, global oil production stagnated while the thirst for oil grew in developing (and populous) nations like China and India. This imbalance between supply and demand has given us recession-inducing high oil prices, conference goers were told. Those facts are not frequently disputed.
While not in attendance at the conference, influential energy industry consultant Daniel Yergin had his views challenged. Yergin argues that unconventional fossil fuels, new extraction techniques and biofuels will bridge the energy gap. But peak oil analysts at the conference insisted that those options are taking an increasing amount of energy inputs to yield the same amount of useful energy, a phenomenon known as declining net energy. As a result, there will be far less available energy.
In the U.S. in 1930 it took one barrel of oil equivalent to extract 100 barrels of oil from the ground. Today, the U.S. imports oil that yields just 19 barrels for each barrel of oil equivalent invested, despite advances in oil drilling technology and vast capital investments. Extracting the oil from unconventional formations like tar sand and oil shale takes even more energy and by some estimates, ethanol takes more energy to produce than it provides in fueling vehicles.
If Yergin, as well as Energy Secretary Steven Chu and Senate and House members, understood the simple concept of net energy, they might see that the growth fueled by cheap and easy-to-extract oil is coming to an end because alternatives to oil fall far short of meeting current energy demand. Such an understanding is also lacking among policy wonks who debate over small changes in efficiency as well as among environmentalists and Wall Street occupiers—all of whom live in communities lacking the resiliency and self-sufficiency to survive the end of the global growth economy.
The day before the conference began, a group of attendees, including myself as an ASPO-USA board member, met with congressional staffers to try to convince them, and their bosses, to at least be a little concerned about peak oil's growth-busting potential. Congress was not by itself to blame for this lack of concern, we said, because the U.S. Energy Information Agency (EIA) annually publishes misleading production forecasts.
The week prior, ASPO-USA held a press conference on the steps to the Department of Energy calling out the agency for its false data, demanding Secretary Chu respond to facts that fly in the face of his DOE analysis, and urging the DOE to create a plan to deal with oil supply disruptions
and long-term oil shortages.
"Pushing producers to be more transparent in their oil data sets is like slamming your head against a wall," another congressional staffer told us during the briefings. But it's one thing for OPEC and oil-producing nations like Saudi Arabia and Russia to lie to us, and another to be deceived by our own government.
During our congressional briefings, it felt like we were the ones slamming our heads against the wall. We were told that:
• Ethanol could free America from its dependence upon foreign oil (while at the conference chemical engineer and energy analyst Robert Rapier noted that turning all arable land in the world into biofuels would replace only 40 percent of global oil).
• Oil companies (while not acknowledging the growth killing potential of declining conventional oil production) are using the peak oil argument to speed development of unconventional fuels.
• We will always need to build more roads for more vehicles, that shale gas and "clean" coal will power America (and pollute the climate) for centuries, and that the strategic petroleum reserve is more than adequate to handle oil shortages, including if the strategically vital Straight of Hormuz leading into the Persian Gulf was blocked.
• In sum, there is no short-term oil supply problem, and there will be no long-term one.
It is not surprising that those in the seat of power won't touch peak oil. After all, as the energy available to our society diminishes year after year, collapse is inevitable. And collapse runs contrary to the story of American ingenuity and triumph. As retired CIA analyst and now journalist Tom Whipple pointed out at the conference, America's most dominant religion is not Christianity but the belief in economic growth, and those who contradict that core belief are heretics.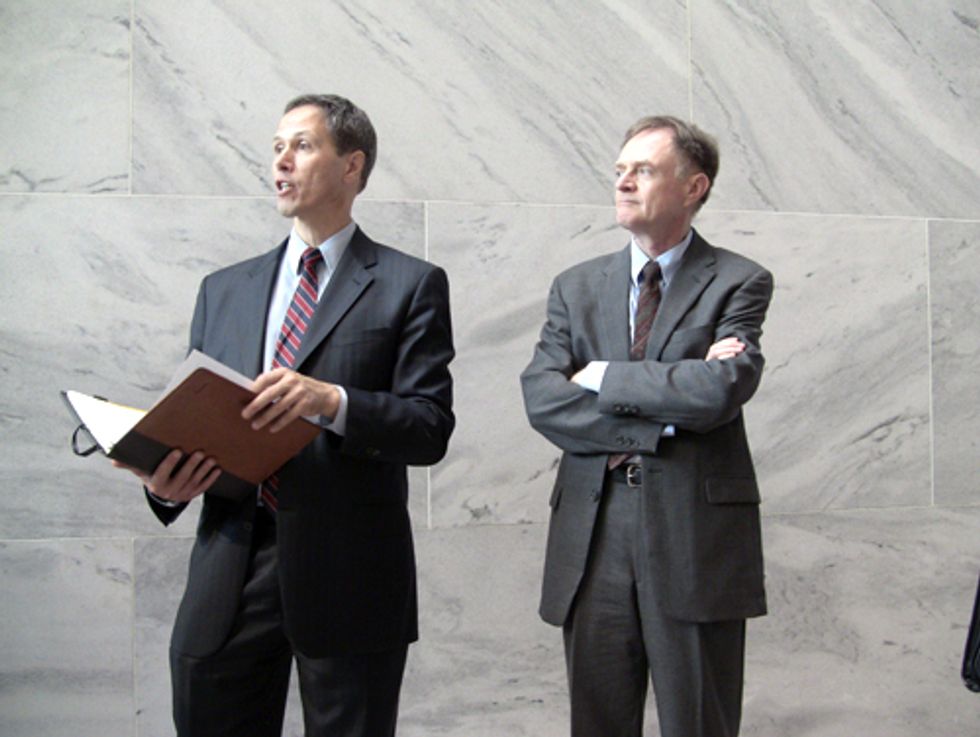 Preparing for a post-growth society might not be popular, but conference attendees nonetheless got a dose of suggestions. Agricultural researcher Wes Jackson maintained that soil is more important than oil and suggested a sustainable agricultural system based upon perennial polycultures
which use many crops within the same space to feed people, rather than rely on such annual monocultures as corn, now increasingly turned into ethanol to feed cars.
"The number one killer of our continent has been the corn plant," Jackson said, adding that this commodity crop has eroded our once nutrient-rich soils, which prospered in diverse ecosystems. "The only true economies are natural ecosystems," he said.
People have to take care of essential needs in their communities, according to several conference speakers, and should learn how to live off of contemporary energy (sun, wind, water) rather than finite, depleting ancient underground energy stores (fossil fuels).
"Our fetish in the modern world is having energy available on demand—we've built our life around that," said author and conference speaker John Michael Greer. "But the rest of the world has dealt with a world where you use energy only when it's there."
Contrary to some claims at the conference that clean, renewable energy can provide as much energy to power industrial society as fossil fuels, Greer and others argued that one way or another we will have to live with far less energy and that hoping for a green utopia, rather than building household and local resiliency in the face of peak oil, is more likely to end in misery and despair.
Greer said the "alternative to industrial society is not living in caves." As he sees it, the alternative is returning to a normal, far less energy-intense human existence.
Sociologist William Catton referred to our abnormal, energy appetite as Homo Colossus. "We were becoming a different kind of creature," he said of the dawn of the fossil-fuel era, adding that the average American today is equivalent to a 41-ton dinosaur in daily energy use.
As global oil extraction declines, economic growth halts and ecological deficits mount, Americans face a moral choice, Catton said. "We have to forgo luxuries, or others will forgo necessities," he said.