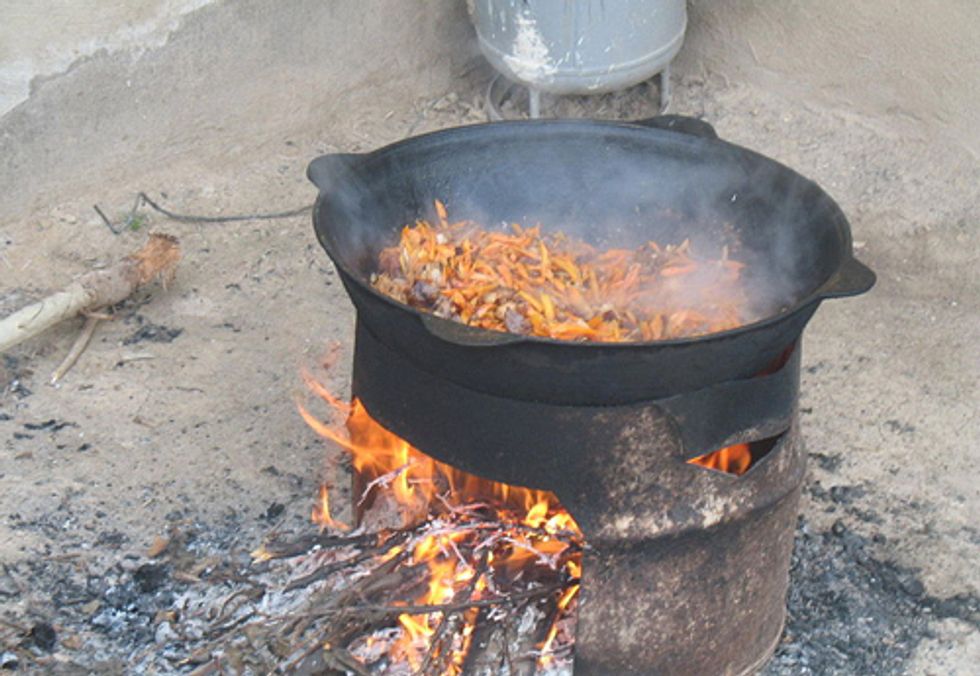 World Wildlife Fund (WWF) has welcomed a "black carbon" initiative announced Feb. 16 by the U.S., Canada, Mexico, Ghana, Sweden and Bangladesh—but warned that the primary effort in reducing dangerous climate changing emissions has to remain on achieving rapid and deep cuts to carbon dioxide emissions.
The substances highlighted in the initiative—black carbon or soot, methane and hydrofluorocarbons—are known as short-lived climate forcers, since they do not stay in the atmosphere as long as CO2. Major sources of black carbon include burning of biomass in traditional cookstoves and fires in some developing countries, as well as diesel exhaust.
'The fact is that the big emitters like the U.S. and Canada that are advancing this initiative have done very little to reduce CO2 emissions, the primary cause of global warming," said Samantha Smith, leader of the WWF Climate and Energy Initiative.
"'Now they have developed a plan that shifts the focus to others—developing countries in particular. While support for poorer countries is important, their primary responsibility should be to cut their own emissions and address the global challenges posed by climate change."'
"Cutting black carbon emissions by ensuring adequate access to energy and cleaner cookstoves is in principle good, but we should not assume that this new initiative will deliver quick results," said Smith. "There are many practical challenges to this and the other measures in the initiative, including the very large number of sources of pollution, financing, and cultural barriers to adoption of new cooking methods. Success will depend on good mechanisms for finance, accounting and delivery."
In short, while short-lived forcers provide a window of opportunity, it should not distract us from addressing the biggest cause of climate change—CO2 emissions.
For more information, click here.
EcoWatch Daily Newsletter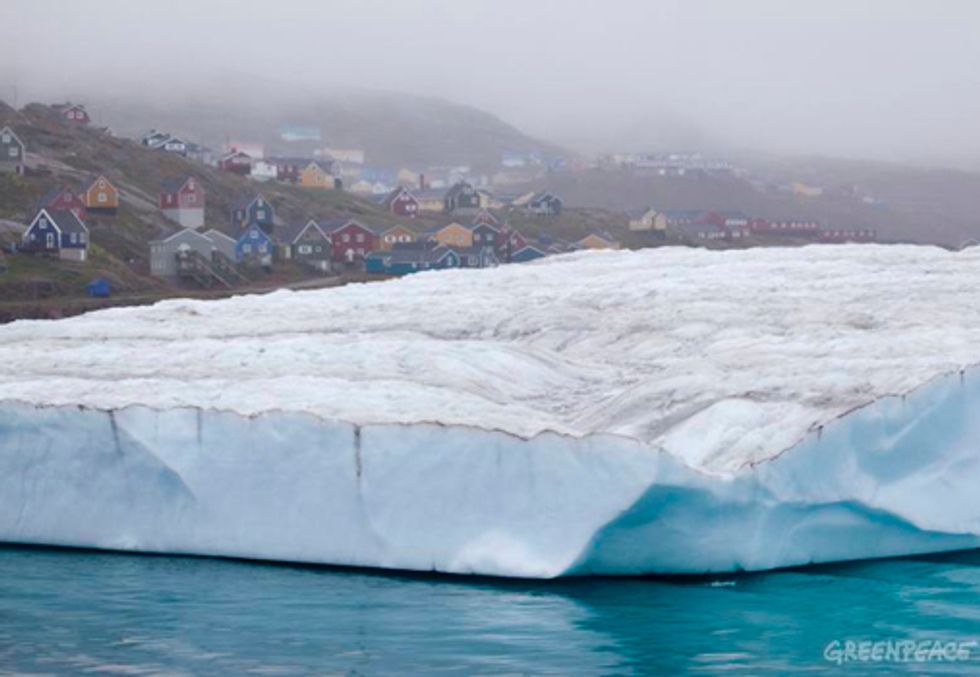 In what has become an alarmingly regular occurrence, the Arctic set another record for high temperatures in 2011. According to new data from the U.S. National Aeronautics and Space Administration (NASA), 2011 broke the previous record, set in 2010.
The region's temperature has been rising rapidly since the late 1970s.
Arctic amplification speeds up warming
Arctic air temperatures have risen at almost twice the rate of the global average rise over the past few decades. This arctic amplification of global warming is largely due to reduced surface reflectivity—and greater heat absorption—associated with the loss of snow and ice, especially sea ice.
As a result, most summer sea ice is projected to disappear by 2040, leaving only a small fringe of summer ice in Northeast Canada and Northern Greenland. Summer sea ice is important habitat for Arctic wildlife, and its decline opens previously inaccessible areas of the Arctic to shipping and industrial development.
"These changes have both local and global implications for people," says Clive Tesar, leader of the WWF Last Ice Area project. "Whether they are reindeer herder, hunters, or fishermen in the Arctic, or office workers in southern cities, people will ultimately feel these major changes to an integral part of the global weather system. We ignore these urgent signals at our peril. We need to both prepare for inevitable change, and work hard to reduce the severity of that change."
Warming trend globally
Global temperature data released by NASA indicates that global surface temperatures in 2011 were the 9th highest on record, and that the warming was especially concentrated in the Arctic. "We know the planet is absorbing more energy than it is emitting," said James E. Hansen, director of NASA's Goddard Institute for Space Studies.  "So we are continuing to see a trend toward higher temperatures. Even with the cooling effects of a strong La Niña influence and low solar activity for the past several years, 2011 was one of the 10 warmest years on record."
For more information, click here.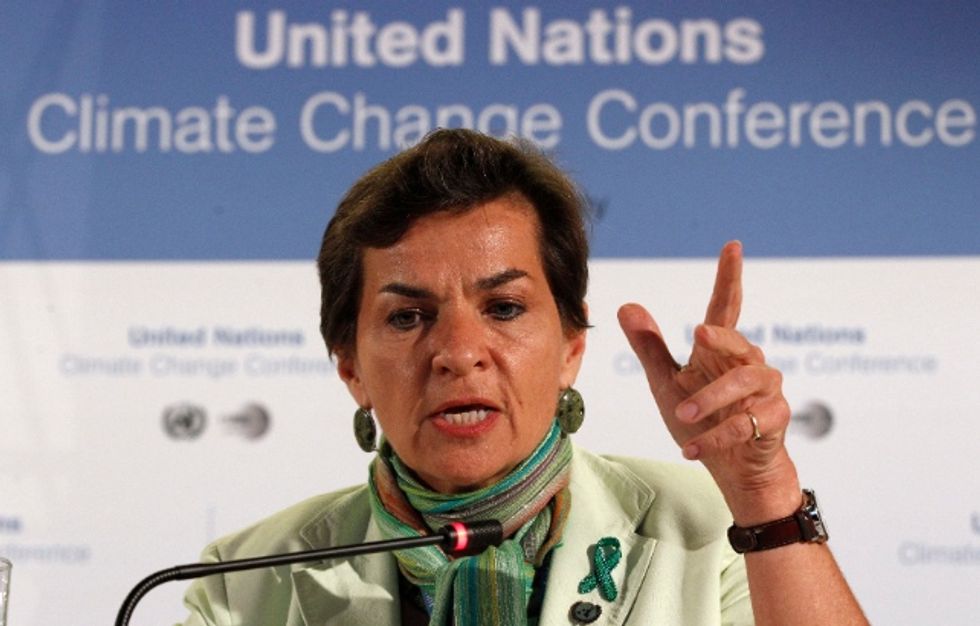 Against a background of record greenhouse gas emissions in the atmosphere, more frequent and intense extreme weather events, but also growing momentum for action to fight climate change, the U.N. Climate Change Conference in Durban, South Africa kicked off Nov .28.
At the start of the conference, South African President Jacob Zuma pointed to the climate impacts in Africa as a reason for all governments to take action.
"We have experienced unusual and severe flooding in coastal areas in recent times, impacting on people directly as they lose their homes, jobs and livelihoods. Given the urgency, governments need to strive to find solutions here in Durban. Change and solutions are always possible, and Durban must take us many steps forward towards a solution that saves tomorrow today," he said.
The newly elected President of the conference, South African Minister of International Relations and Cooperation Maite Nkoana-Mashabane, stressed that Durban would be a decisive moment for the future of the multilateral rules-based regime. "In Durban, we need to show the world that we are ready to tackle and solve our very real problems in a practical manner," she said.
According to the U.N.'s top climate change official, United Nations Framework Convention on Climate Change (UNFCCC) Executive Secretary Christiana Figueres, governments can take two major, decisive steps in Durban. The first step relates to completing the most comprehensive package ever to help developing countries adapt to climate change and to limit the growth of their greenhouse gas emissions, which was decided at the U.N. Climate Change Conference in Cancun, Mexico last year.
"The technology mechanism and the adaptation committee agreed in Cancun can be completed here in Durban so that they can begin benefitting people in 2012," Ms. Figueres said. "And in Durban, the first phase of the design of the Green Climate Fund can be approved, as a major step on the road towards better supported climate action," she stated.
Governments can also ramp up funding towards the 100 billion USD of long-term climate finance they have already agreed to provide by 2020 and need to work out the "what" and the "how" for a review agreed in Cancun that will assess the adequacy of a below 2 degrees Celsius temperature limit, including in relation to 1.5 degrees Celcius.
The second decisive step that can be made in Durban relates to how governments will work together to achieve their common goal of limiting the global temperature rise to a level which will prevent the worst ravages of climate change.
"This means, as a central task for Durban, answering the very important question of the future of the Kyoto Protocol. At the same time, governments will need to agree on how they want to pursue a broader framework to reduce greenhouse gases under the Climate Change Convention," Ms. Figueres said.
Ms. Figueres drew attention to the fact that action on climate change is presently building nationally, regionally and at all levels of society, and that this positive momentum can feed into the U.N. climate change process.
"These negations are about securing a better future and improving the quality of life of people. The momentum for change is building, not least in developing countries. More can be achieved if governments and the private sector work in partnerships," she said.
Together with the U.N. Secretary-General Ban Ki-moon and South African President Jacob Zuma, the U.N. Climate Change secretariat will launch a "Momentum for Change" initiative on Dec. 6 designed to demonstrate how the public and private sectors are already working together to fight climate change.
For more information, click here.
—————
With 195 Parties, the United Nations Framework Convention on Climate Change (UNFCCC) has near universal membership and is the parent treaty of the 1997 Kyoto Protocol. The Kyoto Protocol has been ratified by 193 of the UNFCCC Parties. Under the Protocol, 37 states, consisting of highly industrialized countries and countries undergoing the process of transition to a market economy, have legally binding emission limitation and reduction commitments. The ultimate objective of both treaties is to stabilize greenhouse gas concentrations in the atmosphere at a level that will prevent dangerous human interference with the climate system.