This website uses cookies to ensure you get the best experience while browsing it. By clicking 'Got It' you're accepting these terms.


The best of EcoWatch, right in your inbox. Sign up for our email newsletter!
Photo credit: Fish & Wildlife Research Institute
By Claire Douglass
The Obama administration formally denied today all pending permits to conduct seismic airgun blasting in the Atlantic Ocean. Seismic airgun blasting, an extremely loud and dangerous process used to search for oil and gas deposits deep below the ocean's surface, was originally proposed in an area twice the size of California, stretching from Delaware to Florida.
The Obama administration made another historic move today to decrease America's dependence on dirty fossil fuels, this time protecting the Arctic Ocean from offshore drilling.
In the newly released final five-year program for oil and gas development on the Outer Continental Shelf, the Bureau of Ocean Energy Management removed the Chukchi and Beaufort seas for leasing from 2017 to 2022. This announcement follows a similar decision in March where the Bureau of Ocean Energy Management removed the Atlantic Ocean from the five-year program following widespread opposition along the East Coast.
The removal of the Arctic Ocean lease sales comes in the wake of Shell's failed decade-long effort to explore for oil and gas reserves in the Chukchi and Beaufort seas. Despite spending billions of dollars, Shell and other oil companies have abandoned almost all of the leases they owned in the Arctic Ocean and there are no current proposals to explore for oil on the few leases that remain.
Oceana is now calling on the Obama administration to protect the Atlantic Ocean from seismic airgun blasting, an extremely loud and dangerous process used to search for oil and gas deposits deep below the ocean's surface.
"This is excellent news for our oceans, from the Arctic to the Atlantic," Jacqueline Savitz, Oceana's senior vice president for the U.S., said. "This plan means no expansion of offshore drilling in the Arctic or the Atlantic for the next five years. Oceana applauds President Obama and Secretary Jewell for their leadership in protecting our coasts from dirty and dangerous offshore drilling. Today's announcement demonstrates a commitment to prioritizing common sense, economics and science ahead of industry favoritism and politics as usual.

"We are hopeful that this announcement will help chart a new course forward in the Arctic Ocean. The decades-long push to drill in the Arctic has put this unique and diverse ecosystem at risk, cost tens of billions of dollars and created significant controversy without providing the promised benefits. Companies have been given every opportunity to find oil and have failed at every turn because of the extreme conditions and limited window for operations there. We now have the opportunity to put the old arguments behind us and work together toward a sustainable future for the Arctic region.
"This five-year program also recognizes that selling leases in the Atlantic Ocean poses unnecessary risks to the existing fishing and tourism economies in that region. While we celebrate this important victory, we must not forget that the Atlantic Ocean is still not safe from destructive activities like seismic airgun blasting. Seismic airguns in search of buried oil and gas create one of the loudest manmade sounds in the ocean by firing intense blasts of compressed air every 10 seconds, 24 hours a day, for weeks to months on end. Proposals to subject marine life to seismic airgun blasting in the Atlantic are still being considered by the Obama administration.
"Along the Atlantic coast, nearly 1.4 million jobs and more than $95 billion in gross domestic product rely on healthy ocean ecosystems, mainly through fishing, tourism and recreation. As of today, 120 East Coast municipalities, over 1,200 elected officials and representation for over 12,000 businesses and 500,000 fishing families have publicly opposed seismic airgun blasting and/or offshore drilling. We are grateful for President Obama's leadership in turning away from offshore drilling. The president now has an opportunity to take one more step to protect the whales, dolphins, fish, sea turtles and other marine life that are at risk from unnecessary seismic airgun blasting. The time to act is now."
EcoWatch Daily Newsletter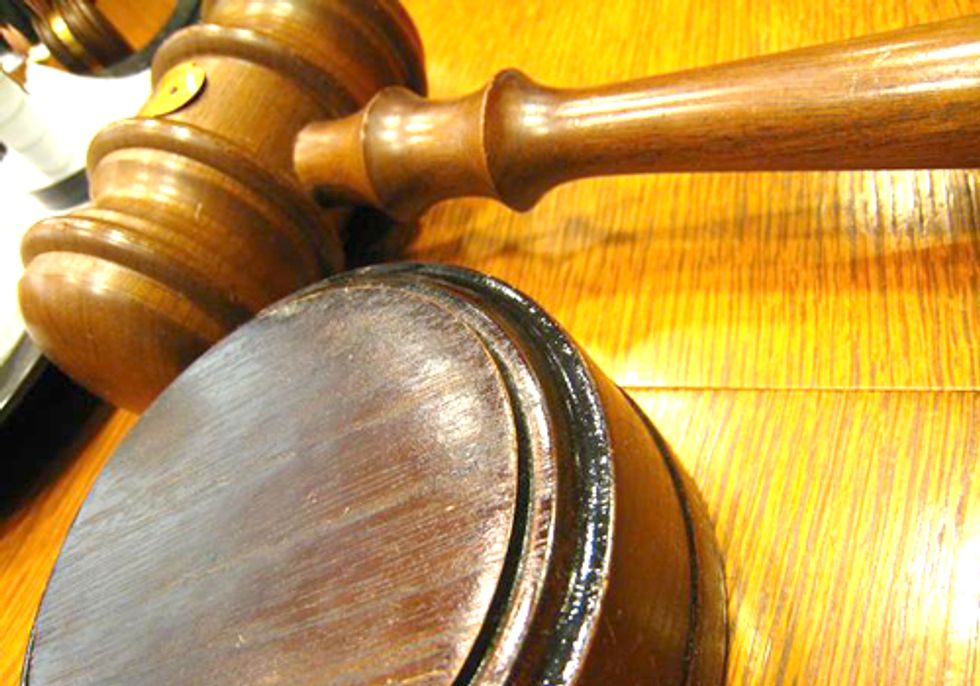 When the massive trial over liability in the 2010 BP Gulf of Mexico oil spill begins in New Orleans on Feb. 27, teams of lawyers will debate what led to the deaths of 11 workers and an oil spill that spewed into the ocean for 86 days. But there's an ugly truth they won't be discussing—Very little has changed regarding governmental oversight of offshore drilling.
Twenty-two months after the start of America's worst environmental catastrophe, which spilled more than 4 million barrels of oil, offshore drilling in the U.S. is essentially as dangerous as it was before BP's Deepwater Horizon exploded. The federal government has since issued only a small number of new safety requirements. The vast majority of recommendations from the various investigative commissions organized following the spill have not been enacted according to a new report by engineer and Arctic Program Director Lois Epstein, P.E., of The Wilderness Society.
Despite this lack of progress, the Bureau of Ocean Energy Management plans to oversee extensive new drilling in the Gulf of Mexico and the Arctic Ocean during the next five years, even though drilling safety has not significantly improved.
"It could take up to a decade to put in place the laws, regulatory structures, transparency, staffing and effective enforcement necessary for the Bureau of Ocean Energy Management and its sister agency, the federal Bureau of Safety and Environment Enforcement, to prevent major oil spills," said Epstein, who advised the federal Office of Pipeline Safety for 12 years. "Since Congress has not passed a single law remedying any of the problems that resulted in the BP spill, a decade for significant safety improvements may be optimistic."
Epstein's report compiles the key recommendations of the Department of the Interior's 30-day safety report for which she served as an expert advisor, the National Commission on the BP Deepwater Horizon Oil Spill and Offshore Drilling report, the National Academy of Engineering/National Research Council report, and the Joint Investigation Team report by the U.S. Coast Guard and the federal Bureau of Ocean Energy Management, Regulation and Enforcement.
Epstein cites the need for new blowout preventer design requirements for new and existing wells, identified by the National Academy of Engineering, as an example of key changes needed. "Congress and the Obama administration need to get moving on the many excellent recommendations from the various post-spill investigative commissions. Until that is done, more significant and devastating spill events are inevitable."
For more information, click here.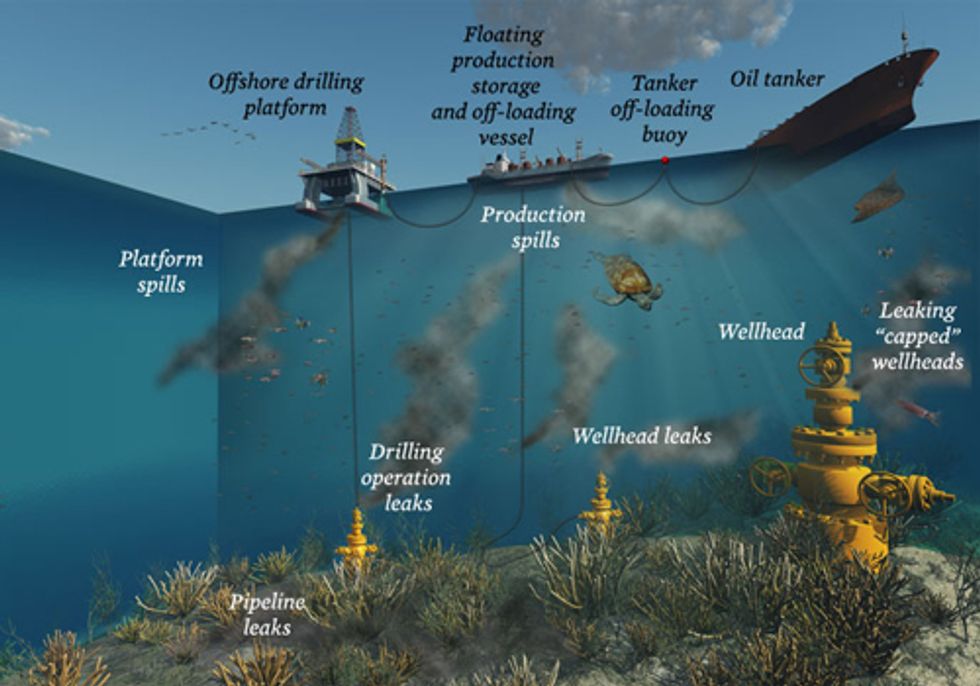 The Bureau of Ocean Energy Management (BOEM) paved the way to opening roughly 63 million acres in the Central Gulf of Mexico Jan. 11 by issuing its Final Supplemental Environmental Impact Statement for the Central Gulf lease sale 216/222 to new oil and gas exploration and development. This area notably includes the site of British Petroleum's (BP) massive 2010 oil spill.
"The Central Gulf of Mexico is literally a disaster zone, with oil plumes and dispersants still in the water, and marine life still trying to recover. We haven't even fully assessed the damage done by the last spill. Allowing more drilling there is like opening up a crime scene before you have all the evidence and while the perpetrator is still at large," said Jacqueline Savitz, senior campaign director for international ocean conservation group Oceana. "We need to understand what happened, how it affected the ecosystem and how we can prevent it from happening again before we reopen for business," Savitz added.
For more specifics about shortcomings in drilling safety requirements, see the new Oceana analysis, False Sense of Safety.
Central Gulf waters are important habitat for bluefin and yellowfin tuna, red snapper, red drum and gulf sturgeon, in addition to numerous marine mammals. Many of these species are already struggling. Gulf sturgeon are endangered and bluefin tuna have been severely overfished. Until the status of these species is confirmed, it's impossible to determine the impacts of this lease sale, a step required by law prior to the sale.
Many of the existing leases already purchased in the Gulf have yet to be tapped for oil. According to the U.S. Department of Interior, 76 percent of leases in the Central Gulf remained inactive as of October 2011 The companies holding these leases have not yet produced any oil from them. In addition, BOEM just sold off many more leases in the Western Gulf last month.
For these reasons, Oceana urges the Obama administration to more fully consider the impacts of the Deepwater Horizon spill prior to moving forward with a proposed Central Gulf lease sale.
For more information, click here.