Today, Food & Water Europe launched a new website, NGSFacts.com, to challenge the fossil fuel industry's spin on NGSFacts.org that shale gas can be safely extracted. NGSFacts.com will redirect visitors to the Food & Water Europe website to offer a fact-based assessment of the environmental and health impacts of large-scale hydraulic fracturing. Food & Water Europe takes issue with industry's denial of strong links between shale gas extraction and water contamination in the U.S. In addition, self-regulation and voluntary disclosure mechanisms for chemicals used in fracking fluids are insufficient to monitor a high-risk activity such as hydraulic fracturing in a densely populated continent like Europe. Food & Water Europe works in Brussels, Belgium, on a campaign to ban fracking.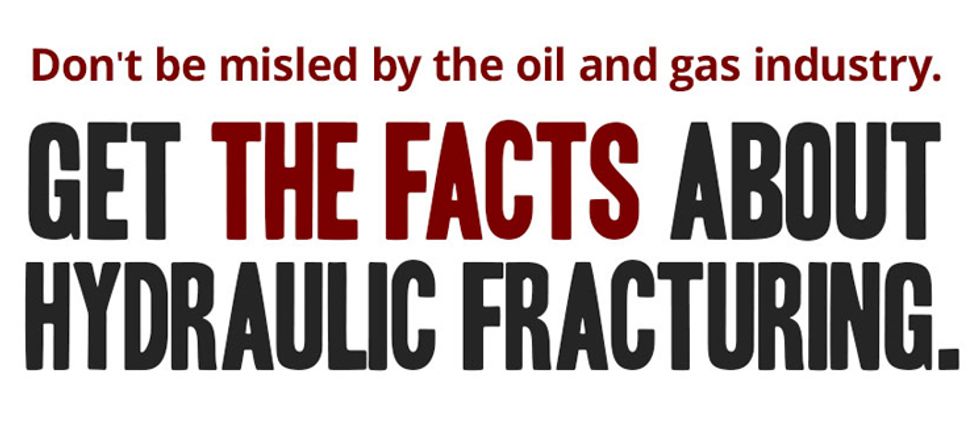 "The oil and gas industry has no credibility to dismiss the negative impacts of shale gas given its poor record on environmental issues and transparency," said Food & Water Europe policy officer Geert De Cock. "This is why we decided to launch NGSFacts.com. It is our role as NGOs to offer unbiased information to European citizens about the negative implications of large-scale shale gas extraction."
Peer-reviewed scientific evidence, industry publications and hundreds of cases all point to the same conclusions: The oil and gas industry continues to struggle with securing the integrity of its wells. As a result of poor cementing practices and casing failures, toxic fracking fluids and methane have migrated to nearby aquifers and will continue to do so.
With regard to the chemicals used in fracking, shale gas operators launched FracFocus, a voluntary chemicals disclosure registry, in response to public concerns in the U.S. However, FracFocus continues to allow trade-secret exemptions to conceal the exact composition of the chemical mixtures used and impedes easy analysis of the information provided (e.g. bulk download of data is not possible).
"Europeans need a better understanding of the risks involved in hydraulic fracturing and public authorities have a key role to play in guaranteeing high environmental and public health standards," said De Cock. "Voluntary measures such as NGSFacts.org and self-regulation will not be sufficient for monitoring the beginning of this high risk industrial activity in Europe."
Visit EcoWatch's FRACKING page for more related news on this topic.
——–
Sign the petition today, telling President Obama to enact an immediate fracking moratorium:
EcoWatch Daily Newsletter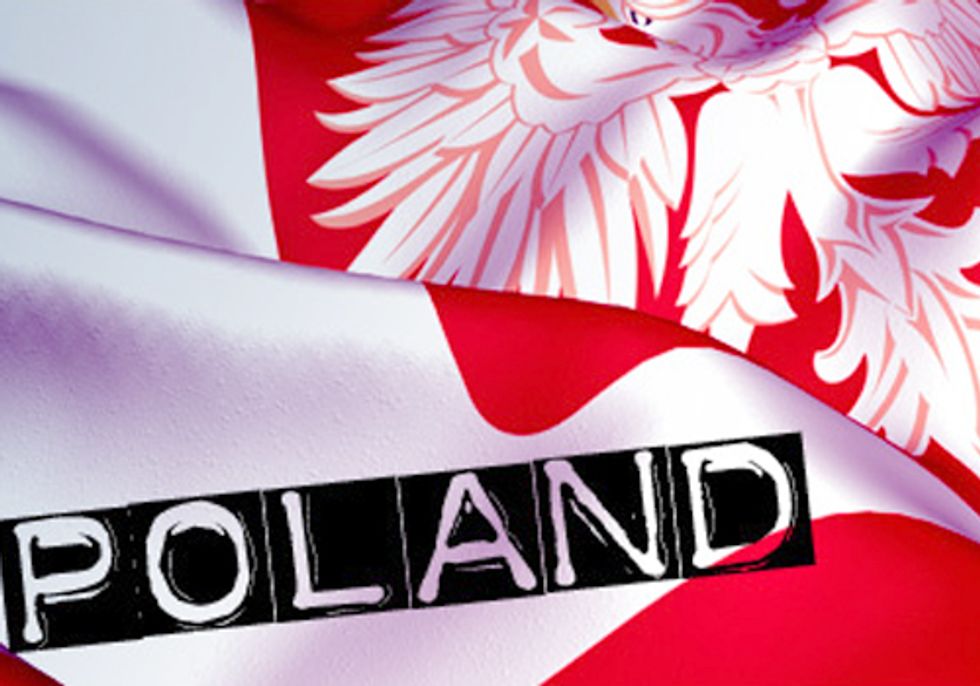 Today, a wide range of Polish and international non-governmental organizations and academics gathered in Warsaw, Poland, to critically assess the ambition of the Polish government to develop its potential shale gas resources on a large scale.
After a long string of corporate conferences on the topic, the Boell Foundation in Warsaw and Food & Water Europe offered a platform to concerned citizens and groups to air the legitimate concerns about the environmental and economic impacts of fracking. The title of the conference was Blessing or curse? Understanding the risks and impacts of fracking in Poland.
A common theme throughout the presentations was the lack of a balanced debate in Poland about the risks and negative impacts involved in the large-scale extraction of shale gas. The Polish government and the domestic and foreign shale gas companies have painted a rosy picture about shale gas in the U.S., exaggerating its benefits while downplaying the costs, especially for local communities.
"Food & Water Europe strongly believes that citizens should be able to engage in an open debate about a whole range of issues, including and especially in discussions on energy policy," said Geert De Cock, policy officer for Food & Water Europe. "Decisions on a country's energy mix have all too often been taken behind closed doors and only after consulting a limited number of actors, such as utility and fossil fuel companies. Decisions on energy policy and shale gas in particular will have long-lasting effects for Poland. A thorough debate is needed and that can only happen if all voices are heard."
"Shale gas has been promoted as the one and only option to help Poland transition to a low-carbon energy mix," added Monika Walencka, energy program coordinator at the Boell Foundation. "The Heinrich Boell Foundation, Warsaw was keen to explore the role of shale gas with experts in the field of climate and energy. Exploring alternative options for Poland, which exclude a large-scale development of another fossil fuel source like shale gas, are essential to avoid a carbon lock-in Poland's energy mix and high emissions for decades to come."
This conference helped to clarify that key concerns about how the environmental and health impacts of large-scale shale gas activities remain unaddressed. Without a transparent and wide-ranging political debate on this issue, Poland might end up in a situation like in the U.S., where regulators are forever engaged in a catching up with a booming shale gas industry.
Other countries in Europe have adopted a wide range of positions on shale gas, ranging from a ban on the use of hydraulic fracturing to a moratorium to commissioning a number of studies on how to best deal with the risks and impacts of fracking. Poland would greatly benefit from more thoroughly engaging with such work, which is being done elsewhere in Europe and in Brussels in particular. The wait-and-see approach of Polish officials will become increasingly untenable, as fracking for shale gas will provoke resistance of local communities, having to live with the reality of hundreds of shale gas wells in their area.
Visit EcoWatch's FRACKING page for more related news on this topic.
Like many other plant-based foods and products, CBD oil is one dietary supplement where "organic" labels are very important to consumers. However, there are little to no regulations within the hemp industry when it comes to deeming a product as organic, which makes it increasingly difficult for shoppers to find the best CBD oil products available on the market.
<p>Here you can learn about the importance of organic hemp oil, why it's better for the environment, and which CBD companies actually make trustworthy products with sustainable farming processes. origins which weigh heavily on many consumers who want to buy a product that's produced in the best way possible for not only themselves to ingest, but for the environment as well through sustainable farming methods. </p><h2>What Is CBD Oil?</h2><p>First things first, CBD stands for cannabidiol, and it's a cannabinoid found within cannabis sativa plants. This plant compound is believed to have many potential benefits, and it is primarily derived from hemp plants via a CO2 extraction process. </p><p>Since CBD is extracted from industrial hemp, which contains only trace amounts of THC (the psychoactive component in cannabis plants), this means that CBD won't make you feel high like marijuana, which has much higher levels of THC that causes psychoactive effects. Instead, the effects of CBD are much more subtle and promote a general sense of calm and relaxation in most users.</p><h2>What Makes a CBD Oil Organic?</h2><p>In terms of organic labels, perhaps the most important (and prominent) certification comes from the United States Department of Agriculture (USDA). This government organization has been labeling foods as "organic" for many years, but what exactly does this certification entail? Essentially, a label indicating that a product is "USDA Organic" or "Certified Organic" means that at least 95% of the ingredients are obtained from organic sources.</p><p>For a crop to be considered organic by the USDA, it must be grown without the use of industrial solvents, irradiation, genetic engineering (GMOs), synthetic pesticides, or chemical fertilizer. Instead, farmers rely on natural substances and <a href="https://www.usda.gov/media/blog/2012/03/22/organic-101-what-usda-organic-label-means" rel="noopener noreferrer" target="_blank">mechanical, physical, or biologically based farming</a> techniques to cultivate healthy and organic crops.</p><p>Before the passage of the 2018 Farm Bill, no hemp-derived products could be dubbed as "certified organic" since the hemp plant and its extracts were still categorized as a Schedule I Controlled Substance. However, it's still difficult for CBD companies to obtain a USDA certified organic label for their products due to the legal grey area that still surrounds CBD extracts. </p><p>Because of these challenges, and due to the fact that industrial hemp has only recently become an agricultural crop, very few CBD oils are USDA certified organic. Rather, many CBD products contain hemp extracts from plants that were grown in organic conditions but may not be federally certified.</p><h2>What are the Best Organic CBD Oil Brands?</h2><p><em>Each product featured here has been independently selected by the writer. If you make a purchase using the links included, we may earn commission.</em></p><em><br></em>