This website uses cookies to ensure you get the best experience while browsing it. By clicking 'Got It' you're accepting these terms.


The best of EcoWatch, right in your inbox. Sign up for our email newsletter!
For nearly 10 years, the Unistoten camp has occupied hereditary lands directly in the path of the pipeline. Photo by Stephen Miller / YES! Magazine
By Zoë Ducklow
1. Where Is the Unist'ot'en blockade, and What's It About?
The gated checkpoint is on a forest service road about 120 kilometers southwest of Smithers in Unist'ot'en territory at the Morice River Bridge. Two natural gas pipelines are to cross the bridge to serve LNG terminals in Kitimat. Unist'ot'en is a clan within the Wet'suwet'en Nation.
Wet'suwet'en hereditary chiefs claim title to the land, based on their pre-Confederation occupation and the fact that they've never signed a treaty. Their claim has not been proven in court.
By Andy Rowell
If Justin Trudeau didn't know before, he does now. If Canada's prime minister could blame ignorance before, he can't now.
Every day brings reports of new deaths and disasters as the intense heat wave which has gripped much of the Northern Hemisphere continues.
EcoWatch Daily Newsletter
Scientists at the Canadian company Carbon Engineering have moved carbon-capture technology one step closer from pipe dream to viable solution.
The company has developed technology at its plant in British Columbia that can both remove carbon dioxide from the atmosphere and convert it into carbon-neutral fuels, suggesting such technology could be a meaningful part of the fight against climate change.
Canadian Prime Minister Justin Trudeau at World Bank Group headquarters during Trudeau's first official visit to Washington, DC in March 2016. Franz Mahr / World Bank / CC BY 2.0
By Andy Rowell
With just over a week to go until the May 31 deadline set by Kinder Morgan for the Canadian Government to resolve all financial and political issues surrounding its highly controversial Trans Mountain pipeline, some 236 civil society groups from 44 countries have written to Justin Trudeau to tell him to drop his support for the project.
Kinder Morgan's Trans Mountain Pipeline will triple the amount of dirty tar sands being shipped from Alberta to the coast of British Columbia.
Emma Cassidy / Greenpeace
By Andy Rowell
As the clock ticks down until the May 31 deadline for the controversial Kinder Morgan Trans Mountain pipeline project, which will triple the amount of tar sands being transported from Alberta to the British Columbian coast, the campaign against its expansion is spreading abroad.
On Sunday in Seattle, more than 120 miles south of where the pipeline hits the coast, hundreds of "kayactivists" took to the water to protest against the pipeline.
Rising Tide NA / Twitter
By Andy Rowell
Just because you get older, it doesn't mean you cannot stop taking action for what you believe in. And Monday was a case in point. Two seventy-year-olds, still putting their bodies on the line for environmental justice and indigenous rights.
Early Monday morning, the first seventy-year-old, a grandfather of two, and former nominee for Canada's Juno musical award, slipped into Kinder Morgan's compound at one of its sites for the controversial Trans Mountain pipeline and scaled a tree and then erected a mid-air platform with a hammock up in the air.
British Columbia Wine Institute
By Andy Rowell
They say that oil and water do not mix. And now the proverb applies to oil and wine.
There is an escalating tension in Canada between the Albertan and British Columbian (B.C.) governments over the disputed Kinder Morgan Trans Mountain Pipeline, which is due to transport tar sands from Alberta to the B.C. Coast.

Circle M Outfitters
British Columbia's provincial government Monday announced a decision to prohibit grizzly bear hunting province-wide.
Photo credit: Free Spirit Spheres
Free Spirit Spheres resort in British Columbia knows there's nothing quite like being in an orb in a tree canopy. They invite you to experience an enchanted rainforest vacation in a spherical suspended treehouse. The year-round, adult-only resort on Vancouver Island features three hanging handmade orbs, which you can rent for $175 per night.
The Eve sphere in winter. Free Spirit Spheres
"Normal buildings that we're in are all about separation ... when you step into a sphere there is no separation. There's only one wall," owner Tom Chudleigh told Arbutus RV Island Adventures. Chudleigh has a background in engineering and spends three years personally building each sphere.
The three rentable orbs are called Eve, Eryn and Melody and each is accessed by a spiraling staircase. Chudleigh also has his own office sphere, called Gwyn. The orbs weigh about 1,100 pounds and are each tied to three separate trees. A strong breeze or the movement of an inhabitant causes them to sway.
The sphere interiors hold drop-beds, workspaces, sinks and round windows, Curbed explained. Each has its own electric composting toilet outhouse and a shared bathhouse with a sauna. There are several restaurants within three to 15 miles from the resort.

Eve was the prototype and is 9 feet in diameter. Next came Eryn and then Melody, with 10.5-foot-diameters. Melody has scales from Beethoven's Ode to Joy painted on it. Eve is best suited for one occupant and Eryn and Melody can accommodate two adults.
"There's a magic about these spheres," that comes in part "from the love and intention Tom puts into each one," says Kait Burgan of Arbutus RV Island Adventures. Free Spirit Spheres is about 35 miles north of the city of Nanaimo on Vancouver Island, between Qualicum Beach and what is locally known as "lighthouse country."
Free Spirit Sphere's hopes this floating oasis in the canopy of the coastal forest will "provide a venue for people to enjoy exceptional experiences while dwelling in a natural forest environment." Chudleigh also wants to build new spheres and is seeking new spaces and potential partners that can enable him to do so.
A nearly three-quarter-square-mile chunk of ice broke off the Porcupine Glacier in British Columbia this summer, but it was only detected recently when the National Aeronautics and Space Administration posted a satellite image of the area. Glaciologist Mauri Pelto called it "the biggest calving event in North America" that he has ever seen.
The breakup at Porcupine is the largest single iceberg (by area) to calve from a North American glacier in recent decades.NASA Earth Observatory
The Porcupine Glacier, a 12-mile-long tongue of an ice field in the Hoodoo Mountains of Northern British Columbia, has been studied for many years. From 1985 to 2005, researchers saw a reduction of 0.3 percent a year. The glacier has also been thinning, at a rate of about 2.5 inches per year. As it melts, it grows a lake at the end of the glacier.

"The volume loss has been speeding up in these glaciers," Pelto told The Globe and Mail.
The Landsat 8 satellite passed over Porcupine Glacier on Aug. 27 revealing the breakaway ice as compared to an image made two days earlier. Dr. Pelto, who has been analyzing satellite imagery of the area's glaciers since the 1980s, said the Porcupine Glacier event is part of a broader trend in which glaciers are retreating rapidly. This summer's sudden calving event shrunk the glacier back a full mile.
Pelto is a professor of environmental science at Nichols College in Dudley, Massachusetts, a small town on the Connecticut border south of Worcester. Pelto has been making field trips to the North Cascades every year since 1983 and uses satellite images to see the larger view.
"Without the images, we would just have the isolated point measurements of ground truth at specific times," Pelto said.

This calving event would have been unlike those often seen in Alaska, where a large section of ice crashes dramatically into the sea. The Porcupine Glacier features a low slope, so the iceberg would have simply slid into the lake.
"It would have been more like if you're pushing off from the shore in a canoe. It didn't break off and fall in," Pelto explained.
During his three decades of research, Pelto has also observed a large number of new alpine lakes being formed and expanded as glaciers have retreated in the Alps, Himalayas, Andes, North America, New Zealand, and Norway. He has also witnessed new islands revealed off the coast of Greenland and Novaya Zemlya that had been hidden under ice for thousands of years.
The U.S. Geological Survey says that Alaska's glaciers are losing 75 billion tons of ice each year. That's an amount of water that would fill Yankee Stadium 150,000 times, year after year.
"It's hard for me to forecast the climate going forward, but it's not going to get better for the glaciers," Pelto said.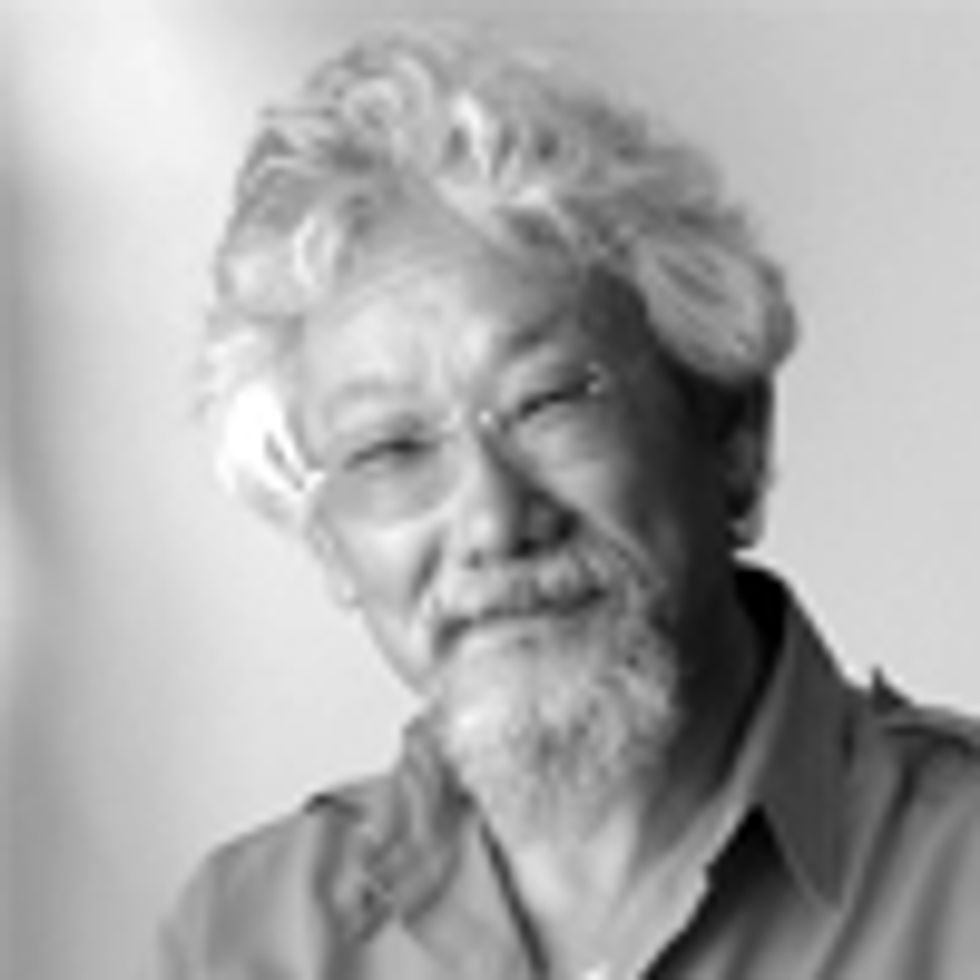 British Columbia (B.C.) appears to be pinning its economic hopes on natural gas—much of it obtained by fracking. While the world should be turning from fossil fuels to cleaner energy and conservation, we're poised to dig ourselves deeper into the climate-altering carbon hole.
 
Taking a cue from the liquidation-sale policies of the Alberta and federal governments, B.C.'s leaders want to get fossil fuels out of the ground, piped to the coast, liquefied and shipped to Asia—or wherever they can find buyers—as quickly as possible. It's a short-sighted plan based on outmoded thinking. In the long run, it's not good for the economy or the environment.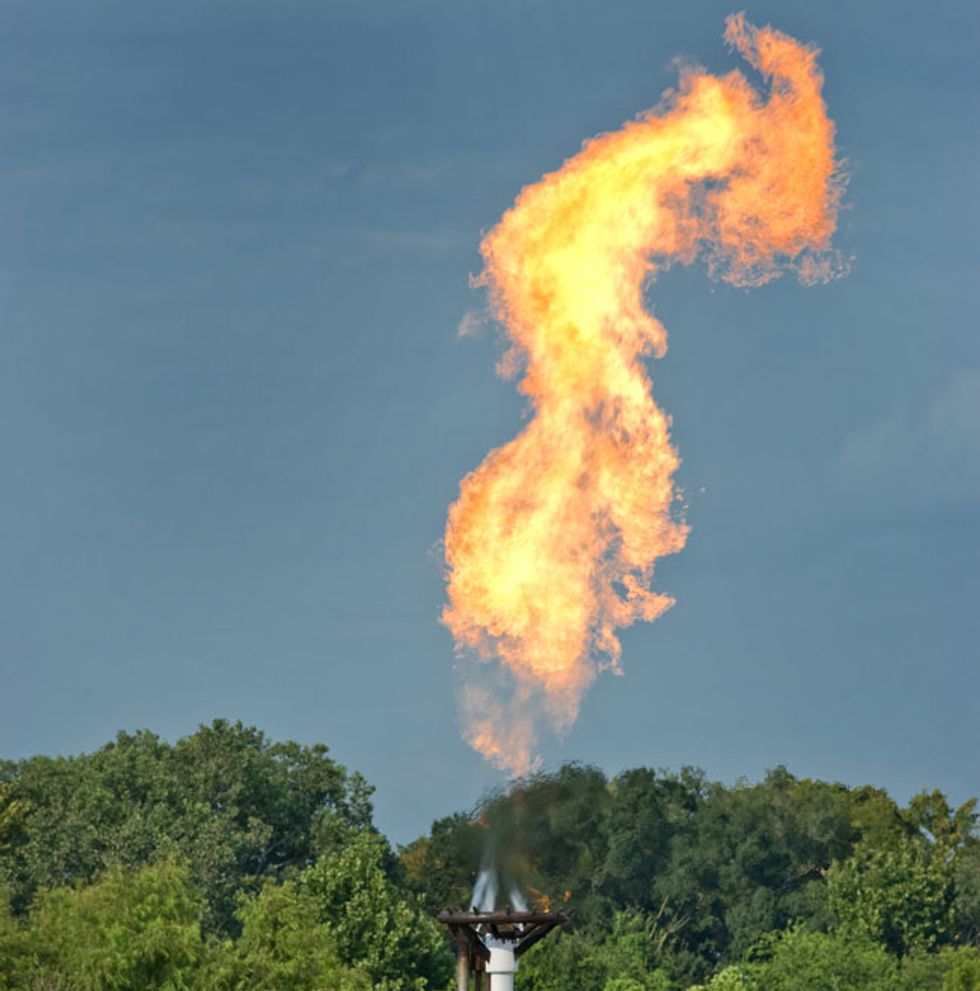 Whether politicians believe fossil fuel supplies are endless or can only see as far as the next election, they're selling out our future and leaving a shattered legacy for our kids and grandkids. To start, natural gas is not the clean-energy solution it's touted to be. According to the Pembina Institute, if only five of the 12 proposed liquefied natural gas (LNG) terminals were built on the B.C. coast, they could spew 63 million tons of carbon a year into the atmosphere—exceeding the amount now produced by the Alberta tar sands and equal to all of B.C.'s greenhouse gas emissions in 2010. Discharged particle matter and volatile organic compounds would also be significant new sources of pollution.
Liquefying the gas for export, which requires enormous amounts of energy, isn't the only source of greenhouse gases. Leaks–or what the industry refers to as "fugitive emissions"–during drilling, extraction and transport are also concerns. Although the B.C. Environment Ministry claims just .3 to .4 percent of gas escapes into the atmosphere, independent studies say it's likely many times that amount.
According to an article in Nature, scientists from the U.S. National Oceanic and Atmospheric Administration and the University of Colorado in Boulder found leaks of methane—a greenhouse gas 20 times more potent than carbon dioxide—amounted to between four and nine percent of total production at two gas fields in the U.S.
Even the economic benefits of the province's LNG plans are suspect. Many analysts expect price corrections, and LNG expert Peter Hughes told the Canadian Broadcasting Corporation the perceived windfall is "wishful thinking" because B.C. will have to compete with producers in places like Qatar, East Africa and Australia. Most of the money wouldn't even stay in B.C., as many gas companies are from other provinces and countries. As for jobs, natural gas extraction, transport and production create relatively few compared to almost every other economic sector–including tourism, science and technology, health care, education and small business.
 
On top of that, fracking—shooting water, sand and chemicals at high pressure into the ground to shatter shale and release natural gas—has many other environmental consequences. It requires massive amounts of water, contaminates drinking water, damages habitat and ecosystems—even causes small earthquakes!
 
As well as seeing natural gas as an economic panacea, some argue it could be a "bridging fuel"–something cleaner than oil or coal to use while we make the transition to renewable energy. But it's a hazard-strewn bridge, and subsidizing and investing in natural gas extraction and infrastructure without any real commitment to wean us off oil, coal and gas will only keep us on the fossil fuel road and discourage investment in clean energy and conservation.
 
The industry also relies on taxpayers' money to subsidize it, through tax and royalty credits, and to provide water, roads and the massive amounts of energy required to liquefy the gas. And fugitive emissions from gas operations are exempt from the carbon tax. If we are really "bridging" to reduce fossil fuels, why are we subsidizing companies for their carbon costs?
 
It's time to invest our money and human resources in long-term, innovative ideas that will create good, lasting jobs and ensure that we and our children and grandchildren continue to enjoy healthy and prosperous lives and that our spectacular "supernatural" environment is protected. We have abundant renewable resources and opportunities to conserve energy and lead the way in developing clean energy. It's time to move forward.
Visit EcoWatch's LNG and FRACKING and pages for more related news on this topic.
——–
Click here to tell Congress to Expedite Renewable Energy