Would you eat oranges grown with oil wastewater? You might be already without knowing it.
Wonderful Citrus, the U.S.'s largest citrus grower and the company behind the popular Halos mandarins and Bee Sweet Citrus, another huge citrus grower, are using leftover wastewater from oil companies to irrigate their citrus—while also using pink ribbons to sell them.
The use of oil wastewater for food irrigation is expanding rapidly in California—the U.S.'s third largest oil-extracting state, which also produces more than a third of the nation's veggies and two-thirds of its fruits and nuts. Oil corporations are increasingly supplying their wastewater to California-based agricultural companies like Bee Sweet and Wonderful to use for food irrigation during an historic drought. As this type of irrigation is set to expand, we believe this is an urgent public health issue because of the potentially hazardous chemicals associated with the oil extraction process.
#California Farmers Irrigate Crops With Chevron's Oil #Wastewater in Drought-Stricken Central Valley https://t.co/1LJS7jnNCc via @EcoWatch

— Simon Mainwaring (@Simon Mainwaring)1455161413.0
Companies use pink ribbons to gain customer loyalty and increase their sales. After all, pink ribbons are profitable. But companies shouldn't put their profits before our health.
Bee Sweet Citrus puts a pink ribbon on their Sweetheart Mandarin labels "to achieve prevention and find a cure for breast cancer in our lifetime." And Wonderful Citrus participates in an in-store cause-marketing promotion called Pink Ribbon Produce, aimed at "uniting the produce industry in the fight for breast cancer."
Both of these companies claim to care about women with breast cancer and are using pink ribbons to sell their products—all while failing to protect farm workers and the public from the potential health risks of using oil wastewater to irrigate their citrus. We call this pinkwashing.
Oil companies use hundreds of chemical additives during the oil extraction process—to drill, maintain and clean their wells. In addition, the oil extraction process releases chemicals that are trapped underground. So when oil is extracted from underground reservoirs, wastewater comes back up with it and can contain all sorts of chemicals. Oil wastewater used for food irrigation has been found to contain the chemical benzene, a known human carcinogen linked to breast cancer. The U.S. Environmental Protection Agency's Maximum Contaminant Level Goal for benzene in drinking water is zero, which means "there is no dose below which the chemical is considered safe."
In a new report released earlier this month by PSE Healthy Energy—Healthy Energy, University of California—Berkeley, Lawrence Berkeley National Laboratory and the University of the Pacific, researchers call for a more thorough investigation of the potential health risks associated with using oil wastewater for crop irrigation in light of the potential health harms and gaps in safety testing.

The report finds that despite oil corporations being required to report chemical additives, 38 percent of the chemical additives could not be "sufficiently identified for preliminary hazard evaluation" because oil corporations are concealing them as trade secrets. Of the chemicals these scientists were able to analyze, they found that "43 percent of them can be classified as potential chemicals of concern from human health and/or environmental perspectives." They found that 10 chemicals are known or potential carcinogens. And they didn't even evaluate which chemicals are hormone disruptors, a class of chemicals which is linked to increasing our risk of breast cancer.
Current tests of oil wastewater used for food irrigation only look for some of the chemicals used in the oil extraction process. Because of the gaps in testing and treatment, an independent council of scientists commissioned by the State of California recently recommended that wastewater from fracking operations should not currently be used to irrigate our food. But the potential public health risks of the chemicals in oil wastewater are not limited to the fracking process and this report extends the recommendations to include wastewater from any oil operations. We, along with other public health groups and scientists, believe that wastewater from all oil extraction processes should not be used to grow our food, to protect both farm workers and the public from potential public health risks that have not been adequately studied.
Why #Fracking Is a Breast #Cancer Issue http://t.co/Z27YSnDwDl @BCAction @gaslandmovie @MarkRuffalo @BillMckibben ⊕http://t.co/3tf3YY3zui

— EcoWatch (@EcoWatch)1422380548.0
Using oil wastewater to irrigate our food has not been proven safe—neither for the health of the public nor for the health of farm workers, who are exposed firsthand to these chemicals. In fact, an expert panel is currently reviewing the potential health risks associated with using oil wastewater for food irrigation—while the state is still permitting this type of irrigation. A growing body of scientific evidence demonstrates the role of our everyday exposure to toxic chemicals in increasing our risk of breast cancer. We need to put the brakes on this process immediately.
In August 2016, we joined with 350,000 concerned people who wrote to California Gov. Jerry Brown, urging him to end the use of oil wastewater for food irrigation. To date, he has failed to do so. In the absence of strong government action, we're calling on Bee Sweet Citrus and Wonderful Citrus to stop using oil wastewater to irrigate their crops while using pink ribbons to sell their citrus—a practice we call pinkwashing.
Instead, these two companies, which are huge players in their local water districts, should stand up for women affected by breast cancer. We believe they have the power not only to stop using oil wastewater to grow their own citrus crops, but also to stop the use of oil wastewater for growing food altogether.
Send a letter to Bee Sweet Citrus and Wonderful Citrus to tell them to stop pinkwashing. Tell them to stop irrigating their produce with oil wastewater and to use their power to ensure that oil wastewater is not used to irrigate any of our food.
Kaye Spector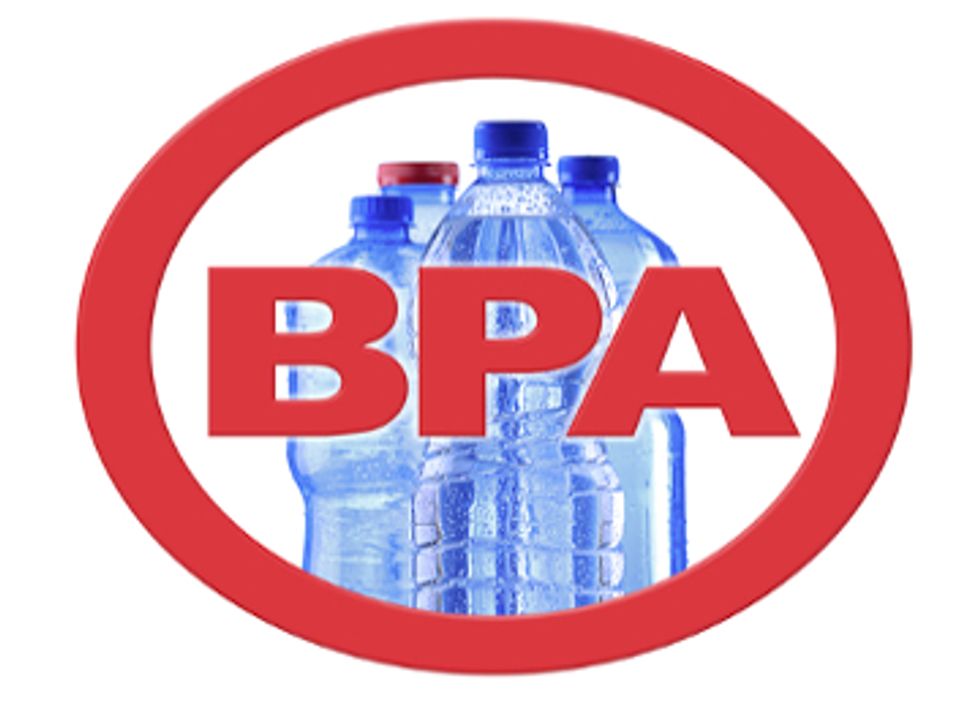 Photo courtesy of Shutterstock
A recent study by Tufts University researchers strengthens the BPA-breast cancer link.
The study, published recently in Environmental Health Perspectives Journal, shows that rats exposed to normal levels of BPA in the womb or through their mothers' milk later developed breast cancer.
The study's authors said their research is the first to find the formation of full-blown, malignant tumors after developmental exposure to environmentally relevant levels of BPA. Further, the study says, no other carcinogens were present, which suggests BPA may act as a complete mammary gland carcinogen.
"From the point of view of human health research, the most notable aspect of the study is that the blood levels are very comparable to those found in humans, which isn't always the case with animal studies," epidemiologist Barbara Cohn said in an Environmental Health Perspectives Journal story on the study. Cohn is director of the Oakland, CA–based Child Health and Development Studies, a cohort of more than 15,000 mothers, daughters and granddaughters aimed at deciphering the role that environmental exposures play in the development of diseases such as breast cancer.
BPA, or bisphenol A, is an estrogen-mimicking industrial chemical used in some plastic bottles and food packaging, according to the U.S. Food and Drug Administration. It is one of the highest-volume chemicals produced worldwide, with a global production capacity of 11.5 billion pounds in 2008.
Epidemiological studies have suggested that exposure to elevated estrogen levels in the womb may be associated with an increase in a woman's lifetime risk of breast cancer, the study says.
Humans appear to be exposed primarily through food packaging manufactured using BPA, although those products account for less than 5 percent of the BPA used in this country, the FDA says. In 2012, the FDA prohibited use of BPA in baby bottles and sippy cups.
Human exposure to BPA is widespread. One report from the nationally representative National Health and Nutrition Examination Survey found that 90 percent of respondents older than age 6 had detectable levels of BPA in their urine, the study says.
One weak spot of the experiment is that it had many more exposed rats than control rats—230 vs. 65. As a result, investigators cannot rule out the possibility that the tumors developed spontaneously, and not as a result of BPA exposure.
"This finding may be of great public health significance," Cohn says. "But without a question it must be replicated before we can know for sure whether BPA is a complete carcinogen. Information on the impact of growing children's exposure to BPA on breast cancer also will be key to understanding the findings' public health significance."

EcoWatch Daily Newsletter
In connection with Breast Cancer Awareness month, a new campaign has been launched to get people thinking about breast cancer before it occurs.
Breast Cancer Fund's new initiative, Beyond the Pink, challenges the status quo by changing the conversation from awareness of the disease to prevention.
A critical step toward preventing the disease is eliminating exposure to toxic chemicals linked to breast cancer, the Breast Cancer Fund says.
"We're working for a world beyond pink ribbons, beyond awareness," Jeanne Rizzo, Breast Cancer Fund president and CEO, said in a statement. "It's a world where far more research dollars go into how to prevent breast cancer and where lawmakers and companies ensure the products we use every day don't contain toxic chemicals linked to cancer. It's a world where fewer women—or men—ever have to hear the dreaded words, 'You have breast cancer.'" 
 The organization says federal investment in breast cancer prevention is "woefully inadequate," and calls for increased federal funding of research on breast cancer focusing on environmental factors and prevention. About 10 percent of the billions of dollars spent researching breast cancer have been focused on these issues, according to a federal report released earlier this year.
Current laws allow the use of toxic chemicals—including those known to cause cancer—to products used on for personal care and at home, from shampoos and lotions to household cleaners and canned foods, the organization notes.
Breast cancer has increased 40 percent in a generation, and recent science confirms that environmental factors like toxic chemical exposures have played a major role, the non-profit says.
Breast Cancer Fund is inviting people to take a pledge to go beyond the pink and download a toolkit of information to reduce or avoid dangerous chemicals in homes and on shopping lists. People are also invited to submit videos, photos or written thoughts about why they are going Beyond the Pink. 
The fund's mission is to translate the growing body of scientific evidence linking breast cancer and environmental exposures into public education and advocacy campaigns that protect health and reduce breast cancer risk.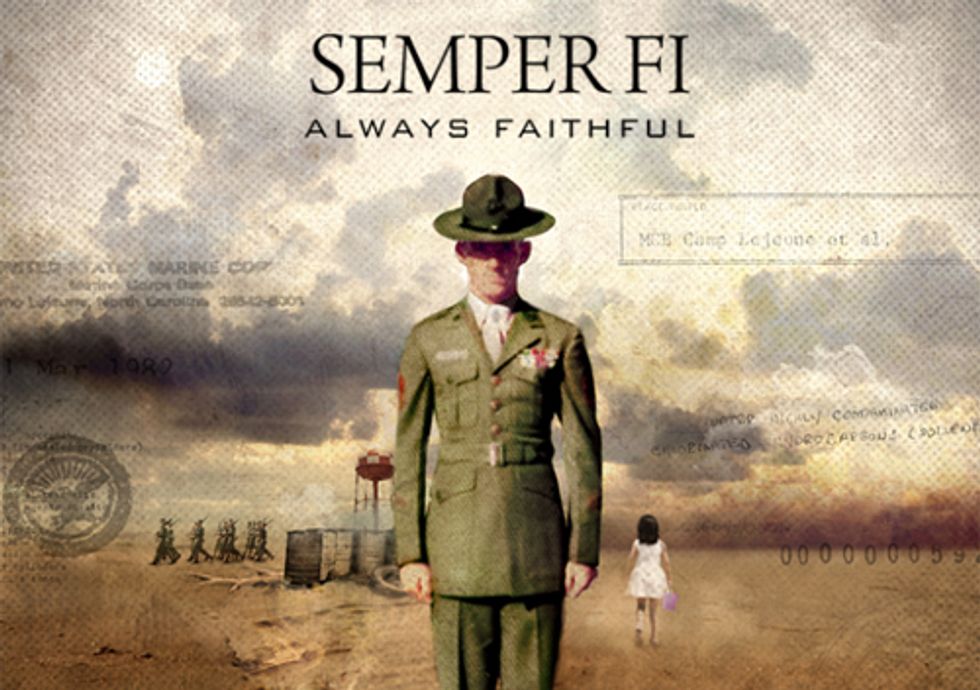 Nearly 40 Marine veterans diagnosed with male breast cancer urged President Barack Obama Dec. 14 to support legislation in Congress that would provide health care for those made ill by carcinogenic chemicals that contaminated drinking water at Camp Lejeune in North Carolina.
"We, the undersigned, are constituents of the largest male breast cancer cluster ever identified—73 men," begins a letter circulated by the Environmental Working Group and signed by veterans, their dependent children and surviving family members. "What happened to us is no coincidence."
Over a period of 30 years, an estimated 1 million servicemen and women, their families and civilian workers at Marine Corps Base Camp Lejeune were exposed to tap water polluted by known carcinogens. These include trichloroethylene (TCE), vinyl chloride and benzene—all classified as known human carcinogens by the U.S. Environmental Protection Agency.
The Marine Corps leadership was aware of the contamination years before steps were taken to remove the chemicals from the drinking water. Thousands of veterans from the base have filed for disability compensation with the U.S. Department of Veterans Affairs, but only a handful have been approved for benefits so far.
"These men are just one small group of the tens of thousands of Marines, sailors, their families and base employees who have been affected by their exposures to the fouled drinking water," said Mike Partain, a son and grandson of Marine officers who was born at Camp Lejeune and was diagnosed with breast cancer in 2007. "Will the medical help we need arrive only after we have all passed away? How many men with breast cancer will it take for our country to recognize that everyone exposed to the contaminated drinking water at Camp Lejeune was poisoned? Where is this nation's honor for our veterans and their families?"
Two pending bills—the Caring for Camp Lejeune Veterans Act of 2011, introduced by Sens. Richard Burr (R-N.C.) and Kay Hagan (D-N.C.), and the Janey Ensminger Act, introduced by Rep. Brad Miller (D-N.C.)—would provide medical care and services to the affected veterans and family members. Both have bipartisan support.
The Camp Lejeune incident, the largest documented case of drinking water contamination at a domestic military facility, is the subject of the award-winning film Semper Fi: Always Faithful. The film, which takes its name from the Marine Corps motto, was recently short-listed for an Academy Award nomination for Best Documentary Feature.
For more information, click here.
—————
Environmental Working Group is a nonprofit research organization based in Washington, D.C. that uses the power of information to protect human health and the environment. To visit our website, click here.