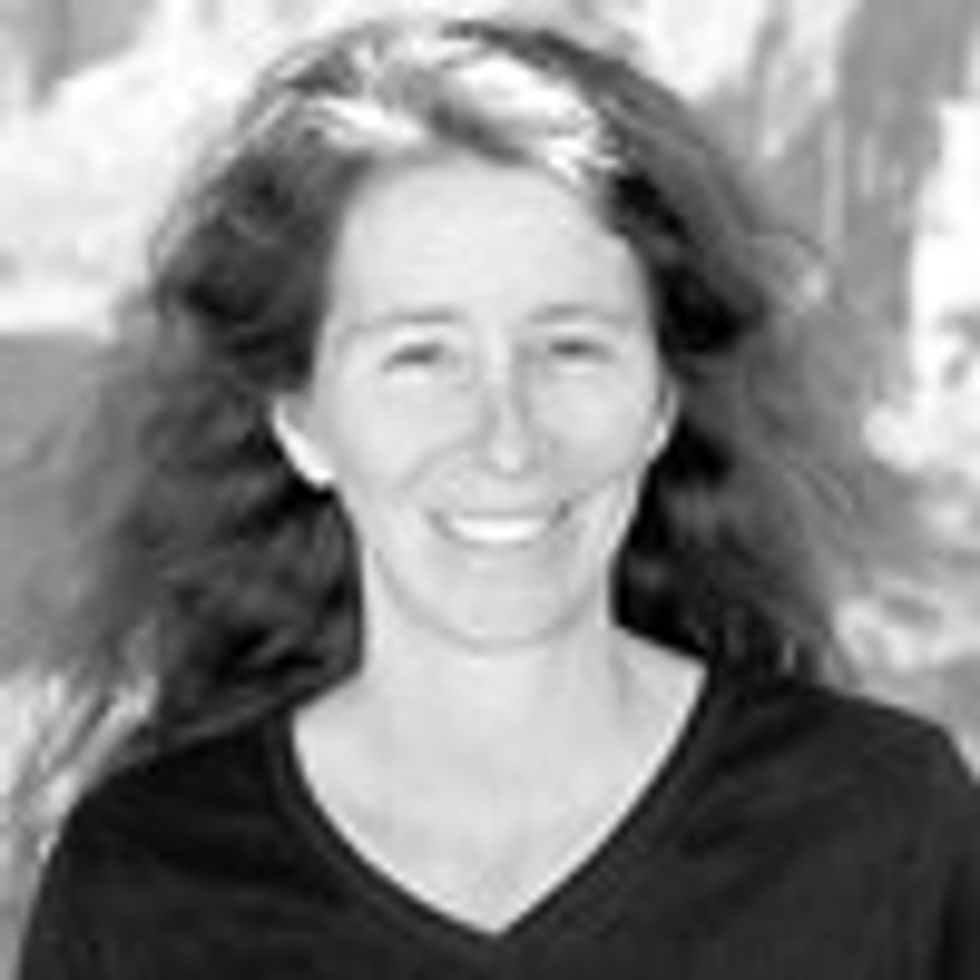 On April 24, BP engineer Kurt Mix was arrested on criminal charges of intentionally destroying evidence concerning the flow of oil into the Gulf of Mexico after the Deepwater Horizon disaster two years ago. The charges allege that BP might have misled Americans and the government about the flow rate of oil pouring into the gulf.
The charges against Mix, brought on by the U.S. Department of Justice, mark the first criminal case against BP in reference to the Gulf Oil spill that on April 20, 2010, killed 11 oil rig workers, injured 17 others and released about 4.9 million barrels of crude oil into the ocean for more than three months. This disaster devastated the Gulf region's economy, and threatened—and continues to threaten—the health of its residents and the environment.
I was interviewed today by Andrea Sears, news editor for WBAI-Pacifica Radio. Listen to the interview below for details on the criminal charges against Mix and my thoughts on other charges the Justice Department should consider investigating.
[audio:BP_Spill_Arrest.mp3]
Mix is being charged with deleting more than 200 texts with his supervisor and 100 text messages with a BP contractor concerning how much oil was flowing from the well head after the blowout.
As I mentioned in the interview with Sears, strict regulations need to be adopted for off-shore oil drilling before any more permits are issued.
Thanks to Save Our Gulf, an initiative of Waterkeeper Alliance in support of Gulf Waterkeepers directly impacted by the BP oil disaster, for creating a petition to encourage the Bureau of Safety and Environmental Enforcement, and the Bureau of Ocean Energy Management to adopt the Oil Spill Commission's recommendations for strict regulations on off-shore oil drilling.
Sign the petition today and ask the directors of the Bureau of Safety and Environmental Enforcement and Bureau of Ocean Energy Management to enforce strict regulations that make off-shore oil drilling safe.
EcoWatch Daily Newsletter
Like many other plant-based foods and products, CBD oil is one dietary supplement where "organic" labels are very important to consumers. However, there are little to no regulations within the hemp industry when it comes to deeming a product as organic, which makes it increasingly difficult for shoppers to find the best CBD oil products available on the market.
<p>Here you can learn about the importance of organic hemp oil, why it's better for the environment, and which CBD companies actually make trustworthy products with sustainable farming processes. origins which weigh heavily on many consumers who want to buy a product that's produced in the best way possible for not only themselves to ingest, but for the environment as well through sustainable farming methods. </p><h2>What Is CBD Oil?</h2><p>First things first, CBD stands for cannabidiol, and it's a cannabinoid found within cannabis sativa plants. This plant compound is believed to have many potential benefits, and it is primarily derived from hemp plants via a CO2 extraction process. </p><p>Since CBD is extracted from industrial hemp, which contains only trace amounts of THC (the psychoactive component in cannabis plants), this means that CBD won't make you feel high like marijuana, which has much higher levels of THC that causes psychoactive effects. Instead, the effects of CBD are much more subtle and promote a general sense of calm and relaxation in most users.</p><h2>What Makes a CBD Oil Organic?</h2><p>In terms of organic labels, perhaps the most important (and prominent) certification comes from the United States Department of Agriculture (USDA). This government organization has been labeling foods as "organic" for many years, but what exactly does this certification entail? Essentially, a label indicating that a product is "USDA Organic" or "Certified Organic" means that at least 95% of the ingredients are obtained from organic sources.</p><p>For a crop to be considered organic by the USDA, it must be grown without the use of industrial solvents, irradiation, genetic engineering (GMOs), synthetic pesticides, or chemical fertilizer. Instead, farmers rely on natural substances and <a href="https://www.usda.gov/media/blog/2012/03/22/organic-101-what-usda-organic-label-means" rel="noopener noreferrer" target="_blank">mechanical, physical, or biologically based farming</a> techniques to cultivate healthy and organic crops.</p><p>Before the passage of the 2018 Farm Bill, no hemp-derived products could be dubbed as "certified organic" since the hemp plant and its extracts were still categorized as a Schedule I Controlled Substance. However, it's still difficult for CBD companies to obtain a USDA certified organic label for their products due to the legal grey area that still surrounds CBD extracts. </p><p>Because of these challenges, and due to the fact that industrial hemp has only recently become an agricultural crop, very few CBD oils are USDA certified organic. Rather, many CBD products contain hemp extracts from plants that were grown in organic conditions but may not be federally certified.</p><h2>What are the Best Organic CBD Oil Brands?</h2><p><em>Each product featured here has been independently selected by the writer. If you make a purchase using the links included, we may earn commission.</em></p><em><br></em>