Birds fly over Lake Erie. Residents of Toledo, a city on the shores of heavily polluted Lake Erie in the U.S. state of Ohio, voted to give the lake rights of nature last year. A local farm responded by filing a lawsuit claiming this violated the rights of
agribusinesses
. Jessica Hetrick / EyeEm / Getty Images
"We see ourselves not as an owner of wild rice but a symbiotic partner and a parallel entity from the Creator," says Frank Bibeau, a lawyer from the Anishinaabe indigenous group in the U.S. and Canada.
Harvesters use flailing sticks to beat the wild rice — or manoomin, by its Anishinaabe name — and release grain into the air. "A good portion of the rice gets sent out in all directions to reseed the rice. Maybe half of it or a little more falls into the canoe for food," Bibeau explains. "So we are part of the natural reseeding process ourselves."
Seeking ways to block an oil pipeline through the Great Lakes ecosystem where his people and the rice have thrived together for generations, Bibeau designed legislation granting wild rice its own rights under tribal law.
According to the Community Environmental Legal Defense Fund (CELDF) that advised Bibeau on the legislation, manoomin is the first plant in the world to be granted rights. But it joins a growing number of rivers, forests, and characterizations of nature as a whole, that are protected by "rights of nature" laws around the world.
Indigenous Approaches Written Into Law
"Conventional environmental laws are really about regulating how we use nature," says Mari Margil of CELDF. "The consequences of that have been so devastating that people in different parts of the world are saying we need to make a fundamental shift in our relationship with nature."
With the idea that indigenous peoples are the most reliable custodians of our planet now repeated by politicians and environmental NGOs alike, giving nature rights suggests a way their approaches might be adopted by broader society.
It was in this spirit that Ecuador became the first country to enshrine the rights of nature — personified as Pachamama, the Andean earth goddess — in its constitution, in 2008.
Bolivia and Uganda have since enshrined the rights of nature in their constitutions, and an amendment was recently proposed for Sweden to do the same.
A Healthier Relationship With Nature?
Asserting that nature has intrinsic rights isn't just a legal tool to prosecute polluters. It also challenges the "ecosystem services" approach to environmental protection that costs up the economic value of clean air, water and biodiversity — and even the concept of conservation areas.
As a national park, land surrounding the Whanganui River in New Zealand was off limits to the Iwi Maori tribe who had hunted and fished there sustainably for generations. In 2017, the dispute was resolved by making the river a person in its own right, owned by neither the state nor the tribe.
Maori law professor Jacinta Ruru sees it as a major breakthrough that New Zealand law now reflects the relationship the country's indigenous people have with the environment — one that sees no division between what's good for people and the planet.
"My tribe — we'll talk about your veins in your arms as being like the riverways of the land," explains Ruru. "So you're seeing the health and wellbeing of who you are as a person, your health, your own happiness, as entirely connected with the health and wellbeing of the environment around us."
Strategic Compromise
Ruru says it's too soon to judge the ecological impact of the Whanganui River's change of status. And it remains to be seen if the Rights of Manoomin will be any match for the interests invested in the pipeline.
In Ecuador's case, the new constitution has been used to block plantations and road-building that threatened forest, but it hasn't proved enough to transform an entire system geared toward economic development; cases brought by indigenous activists have ended in Pachamama's rights being trumped by those of businesses.
Critics also point out that making rivers and forests honorary people owes less to any indigenous deification of nature than to the Western rights discourse.
"There is a strategic relationship between indigenous communities and the rights of nature," says Mihnea Tanasescu, a political scientist who authored a book on the subject in Ecuador, "but there is not necessarily an intrinsic philosophical affinity, because rights are a very Western legal category."
Michelle Maloney of the Australian Earth Laws Alliance is developing legislation based on Aboriginal traditions that ground all law in relationships to the land. She says nature rights are a way for different cultural perspectives to work together.
"The legal personhood argument is getting traction around the world," she says, because "the average Westerner-lawyer type understands it as a construct."
The Ganges and Yamuna rivers now have legal personhood, as do each of Bangladesh's hundreds of rivers. The Colombian judiciary, meanwhile, has repeatedly ruled that the rights of rivers of forests had been violated by pollution and logging.
These laws draw on specific local indigenous ideas. Yet a single U.S.-based organization, CELDF, has been instrumental in drafting nature rights legislation around the world.
CELDF worked on the world's first rights of nature law — a local ordinance to stop toxic waste dumping in Pennsylvania — in 2006, and Margil says close to 40 nature rights bills have now been passed in the U.S. Many are brought by activists with no indigenous ties frustrated by a legal system that doesn't recognize damage to nature as a crime until it affects human health or livelihoods.
Conversation-Changer
Last year, one such case made international headlines. Residents of Toledo, a city on the shores of heavily polluted Lake Erie in the U.S. state of Ohio, voted to give the lake rights. A local farm responded by filing a lawsuit claiming this violated the rights of agribusinesses.
Since the bill was more or less quashed by Ohio state legislature, activists are fighting to revive it from legal limbo. But if nothing else, their struggle has drawn attention to the priorities of a legal system that treats nature as property but corporations as legal persons.
"Often people just don't think about these invisible systems that govern our world," Maloney says. "So as a starting point — and a conversation- and discourse-changer — the rights of nature is very powerful."
Reposted with permission from Deutsche Welle.
EcoWatch Daily Newsletter
The Gran Chaco, which spans from Bolivia and Brazil to Paraguay and Argentina, is extremely bio-diverse, with more than 3,400 plant and 900 animal species — including quebracho blanco trees, tapirs and jaguars. It is also home to at least 30 indigenous peoples, including the Ayoreo, some of whom live in voluntary isolation in their historic homelands as well Mennonite colonies.
Now, due to the some of the fastest deforestation in the world, this once enormous ecosystem may soon be gone outside of protected areas. Since 2001, more than 31,000 square miles of forest were felled to make way for agriculture and cattle ranching in the Gran Chaco.
Joel E. Correia is a member of the American Association of Geographers. The association is a funding partner of The Conversation US.

Reposted with permission from our media associate The Conversation.
waterlust.com / @tulasendlesssummer_sierra .
Each product featured here has been independently selected by the writer. If you make a purchase using the links included, we may earn commission.
The bright patterns and recognizable designs of Waterlust's activewear aren't just for show. In fact, they're meant to promote the conversation around sustainability and give back to the ocean science and conservation community.
Each design is paired with a research lab, nonprofit, or education organization that has high intellectual merit and the potential to move the needle in its respective field. For each product sold, Waterlust donates 10% of profits to these conservation partners.
Eye-Catching Designs Made from Recycled Plastic Bottles
waterlust.com / @abamabam
The company sells a range of eco-friendly items like leggings, rash guards, and board shorts that are made using recycled post-consumer plastic bottles. There are currently 16 causes represented by distinct marine-life patterns, from whale shark research and invasive lionfish removal to sockeye salmon monitoring and abalone restoration.

One such organization is Get Inspired, a nonprofit that specializes in ocean restoration and environmental education. Get Inspired founder, marine biologist Nancy Caruso, says supporting on-the-ground efforts is one thing that sets Waterlust apart, like their apparel line that supports Get Inspired abalone restoration programs.
"All of us [conservation partners] are doing something," Caruso said. "We're not putting up exhibits and talking about it — although that is important — we're in the field."
Waterlust not only helps its conservation partners financially so they can continue their important work. It also helps them get the word out about what they're doing, whether that's through social media spotlights, photo and video projects, or the informative note card that comes with each piece of apparel.
"They're doing their part for sure, pushing the information out across all of their channels, and I think that's what makes them so interesting," Caruso said.
And then there are the clothes, which speak for themselves.
Advocate Apparel to Start Conversations About Conservation
waterlust.com / @oceanraysphotography
Waterlust's concept of "advocate apparel" encourages people to see getting dressed every day as an opportunity to not only express their individuality and style, but also to advance the conversation around marine science. By infusing science into clothing, people can visually represent species and ecosystems in need of advocacy — something that, more often than not, leads to a teaching moment.

"When people wear Waterlust gear, it's just a matter of time before somebody asks them about the bright, funky designs," said Waterlust's CEO, Patrick Rynne. "That moment is incredibly special, because it creates an intimate opportunity for the wearer to share what they've learned with another."
The idea for the company came to Rynne when he was a Ph.D. student in marine science.
"I was surrounded by incredible people that were discovering fascinating things but noticed that often their work wasn't reaching the general public in creative and engaging ways," he said. "That seemed like a missed opportunity with big implications."
Waterlust initially focused on conventional media, like film and photography, to promote ocean science, but the team quickly realized engagement on social media didn't translate to action or even knowledge sharing offscreen.
Rynne also saw the "in one ear, out the other" issue in the classroom — if students didn't repeatedly engage with the topics they learned, they'd quickly forget them.
"We decided that if we truly wanted to achieve our goal of bringing science into people's lives and have it stick, it would need to be through a process that is frequently repeated, fun, and functional," Rynne said. "That's when we thought about clothing."
Support Marine Research and Sustainability in Style
To date, Waterlust has sold tens of thousands of pieces of apparel in over 100 countries, and the interactions its products have sparked have had clear implications for furthering science communication.
For Caruso alone, it's led to opportunities to share her abalone restoration methods with communities far and wide.
"It moves my small little world of what I'm doing here in Orange County, California, across the entire globe," she said. "That's one of the beautiful things about our partnership."
Check out all of the different eco-conscious apparel options available from Waterlust to help promote ocean conservation.
Melissa Smith is an avid writer, scuba diver, backpacker, and all-around outdoor enthusiast. She graduated from the University of Florida with degrees in journalism and sustainable studies. Before joining EcoWatch, Melissa worked as the managing editor of Scuba Diving magazine and the communications manager of The Ocean Agency, a non-profit that's featured in the Emmy award-winning documentary Chasing Coral.
By Genevieve Belmaker and Joseph Charpentier
Throughout 2018, forests continued to be threatened and destroyed. From the Amazon, to the Congo Basin, to the Mekong Delta and scores of places in between—journalists reporting for Mongabay filed hundreds of stories about the world's forests.
Although the significance of any one story is difficult to gauge in the short-term, several Mongabay reports from 2018 stood out. These pieces dealt with illegal timber trafficking, advances in technology-based environmental protections and human rights protections for the people doing environment-defense work—formal and informal.
Logged trucks in the Amazon Photo by Mongabay
A team of journalists from five Latin American countries investigated how groups of timber traffickers manage to steal and process timber from the Amazon. Illegally-sourced timber from Peru, Bolivia, Brazil, Ecuador and Colombia are incorporated into the international market with falsified official documents that are almost never verified. Timber traffickers are now pursuing new species of trees, but the countries' governments do very little to protect the species. Reported by Nelly Luna Amancio of Ojopublico and translated by Sarah Engel for Mongabay Latam.
The main chamber of Hang En, the third-largest cave in the world, located in Phong Nha-Ka Bang National Park Photo by Michael Tatarski / Mongabay
Vietnam's global press freedom ranking is one of the lowest in the world. Reporters Without Borders ranks Vietnam 175 of 180 in its 2017 annual press freedom index. Environmental journalists in Vietnam, including citizen journalists and bloggers covering forests or pollution issues, routinely face roadblocks and sometimes jail time. Reported by Michael Tatarski in Vietnam.
Students of the church live in small huts around the church's land.Photo by Maheder Haileselassie Tadese for Mongabay
In Meket—a district in Ethiopia's Amhara National Regional State (ANRS)—efforts are underway to restore what experts say is one of the more severely deforested and degraded regions in the country. Of the land in ANRS, less than 2 percent forested land remains, and efforts are underway to restore degraded and deforested areas. In 2016, Ethiopia turned to forestry sector development projects in the form of short rotation planting and rehabilitation of degraded lands in ANRS and other districts. Reported and photographed by Maheder Haileselassie Tadese in Ethiopia.

Many areas have been used to grow large crops. Photo courtesy of the Solidarity Development Corporation (CDS)
Mongabay learned that the superintendent of notary and registry has a record of empty lands being used illegally in seven Colombian departments. The illegally-used land is in the departments of Norte de Santander, Antioquia, Meta, Caquetá, Casanare, Cesar and Vichada. The land makes up a total of 762,807 hectares (almost 1,885,000 acres). Reported by Maria Fernanda Lizcano and translated by Sarah Engel.

A Rohingya boy chopping wood from tree stump he freed from soil near Kutupalong-Balukhali refugee camp on Bangladesh Photo by Khaamil Ahmed / Mongabay
Their panicked dash from burning villages involved stumbling through forests or battling monsoon-charged waters in search of safety. Along the way and in makeshift shelters and eventually camps, refugees needed a massive supply of firewood and shelter for survival. The rapid decimation of the forest is also possibly contaminating groundwater supplies. Reported and photographed by Kaamil Ahmed on the Bangladesh-Myanmar border.

A rufous-collared sparrow in Anchieta Photo by Ignacio Amigo / Mongabay
Anchieta Island, just off the coast of Brazil near São Paulo, has seen the worst side of humans. Now, scientists and local authorities are laboring to restore its biodiversity. The island is located 800 meters (about 874 yards) from the municipality of Ubatuba, in one of the few regions of Brazil where the Atlantic Forest still thrives. Most of the island's original forest was devastated over a long period of human habitation, and more recent attempts to introduce foreign mammal species have also had a significant ecological impact. Scientists are now studying the complex interactions at play during environmental restoration, including removing some invasive species, as they embark on an intensive reforestation program. Reported and photographed by Ignacio Amigo in Brazil.

Cerrado soy feeds a booming global soy protein market. The Trase 2018 Yearbook tracks the Brazilian soy supply chain in detail, from producers to export. Image by Flávia Milhorance
Launched in 2016, Trase is an innovative Internet tool, available to anyone, which tracks commodities supply chains in detail from source to market, and can also connect those chains to environmental harm, including deforestation. Until the advent of Trase, knowledge of supply chains was sketchy and difficult to obtain. The Trase Yearbook 2018 is the first in an annual series of reports on countries and companies trading in such commodities as soy, sugarcane and maize, which also assesses the deforestation risk associated with those crops, making it a vital tool for environmentalists, governments, investors and other interested parties. The Yearbook shows that in 2016 the Brazilian soy supply chain was dominated by just six key players—Bunge, Cargill, ADM, COFCO, Louis Dreyfus and Amaggi—accounting for 57 percent of soy exported. In the past ten years, these six firms were also associated with more than 65 percent of the total deforestation in Brazil. Trase shows that zero-deforestation commitments (ZDCs) have so far not resulted in greatly reduced deforestation risk for the commodities companies and countries making them. Between 2006 and 2016, soy traders with ZDCs, as compared to non-committed firms, were associated with similar levels of deforestation risk. Written by Claire Asher.

The Amazon arc of deforestation stretches across the southern and eastern edges of the forest and is rapidly expanding into the forest's core. Data in Global Forest Watch from Hansen et al (2013) and Brazil's National Institute of Space Research (INPE) PRODES project
Forest degradation has historically been overlooked in accounting and monitoring carbon stocks. A recent study combined ground-based inventory, satellite and LiDAR data to record the loss of carbon due to forest degradation in areas exposed to logging, fire damage or both, in the arc of deforestation of the southeastern Amazon. The study revealed that fire damage causes greater losses than logging, and fire-damaged forests recovered more slowly than logged forests. Accurate depictions of both deforestation and degradation are necessary to establish emissions baselines used to inform programs to reduce emissions from deforestation and forest degradation (REDD+). Written by David Klinges.

A woman in Senegal farms short-cycle cowpeas instead of millet due to poor seasonal rains, which are expected to become more frequent as climate changes. REDD+ aims to reduce emissions from forest loss. Image by Thierry Brévault, copyright CIRAD
A searchable database of 467 forest carbon emissions reduction (REDD+) initiatives in 57 countries is now available through the Center for International Forestry Research (CIFOR). The ID-RECCO database gathers in one free online tool over 100 different categories of information – including project partners, activities and funding sources – on these subnational projects aimed at conserving forests, promoting local economies, and reducing greenhouse gas emissions from deforestation and degradation. The tool makes these data and their sources accessible to anyone, with minimal interpretation: while it does not summarize project results, it provides goals, activities, and links to project websites for the reader to learn more. Written by Sue Palminteri.

The new draft forest policy may not be beneficial for members of forest-dependent communities, such as this Malayali tribesman from Kolli Hills in Tamil Nadu. Photo by S. Gopikrishna Warrier / Mongabay
India's Draft National Forest Policy 2018 is now open for public comment, and will replace the older 1988 policy once it comes into force. Critics are apprehensive about how the draft policy deals with community participation and industrial forestry. The current draft is bereft of knowledge-driven solutions, some experts say. Written by S. Gopikrishna Warrier.
Volunteers Plant 67,500 Trees in Portuguese Forest Devastated by Wildfires https://t.co/lujiyDKqK1 #wildfires… https://t.co/dqGYFgBvcW

— EcoWatch (@EcoWatch)1522069954.0
Reposted with permission from our media associate Mongabay.

From Your Site Articles
Related Articles Around the Web
By Jessica Corbett
Animal rights advocates are celebrating a move by the Italian parliament on Wednesday to, over the next year, phase out the use of all animals in circuses and traveling shows.
"We applaud Italy and urge countries like the U.K. and the U.S. to follow this example and end this cruelty," said Jan Creamer, president of Animal Defenders International, which supported the launch of the bill.
"Traveling from place to place, week after week, using temporary collapsible cages and pens, circuses simply cannot provide for the needs of the animals," Creamer said in an Animal Defenders International statement that also featured declarations from the Federation of Veterinarians of Europe and the British Veterinary Association that there are no means by which the physiological, mental and social needs of these animals can be adequately met within a traveling circus.
Creamer traveled to Italy to advocate for the bill's passage. Following a screening of her group's film Lion Ark which is about rescuing animals from illegal circuses in Bolivia, she addressed Italian lawmakers at a workshop to further explain how Animal Defenders International's undercover investigations "have shown the violence and abuse that is used to force these animals to obey and perform tricks."
"Italy has an estimated 100 circuses with some 2,000 animals making this one of the biggest victories in the campaign to stop circus suffering," according to Animal Defenders International's Stop Circus Suffering campaign. The European nation joins 40 other countries and several more municipalities that have outlawed the use of animals in circuses and traveling shows.
The news from Italy comes on the heels of a similar move by the Indian government, and just days before Animal Defenders International plans to host a week of action, beginning Nov. 13, to support the Traveling Exotic Animal & Public Safety Protection Act (also called TEAPSPA or H.R.1759), a bill in the U.S. House of Representatives that would prohibit traveling wild and exotic animal acts.
Animal rights advocates celebrated the new law on Twitter, and called on other countries to follow suit:
ITALY! We're seeing a wave of bans on the use of animals in circuses, and not a minute too soon! Thank you, #Italy… https://t.co/Ocws7TIfRw

— We Animals Media (@We Animals Media)1510165356.0
BREAKING: ITALY Just Voted to BAN All Animal CIRCUS ACTS! The exciting news comes on the heels of India recently ba… https://t.co/09Lt8toHp5

— Global Elephants (@Global Elephants)1510164619.0
Reposted with permission from our media associate Common Dreams.

iStock
By Alex Kirby
An ambitious scientific expedition is due to start work on May 22 on Bolivia's second-highest mountain, Illimani. The researchers plan to drill three ice cores from the Illimani glacier, and to store two of them in Antarctica as the start of the world's first ice archive.
The Ice Memory expedition, with members from Bolivia, Brazil, France and Russia, aims to collect ice cores from glaciers most at risk from climate change and to store them safely for future generations of scientists to study the climatic and environmental records they contain.
Bolivia's glaciers, in common with those across much of the world, are in serious trouble, so this is a natural destination for glaciologists. And the choice of Antarctica for storage is doubly inspired.
Antarctic Warming Threatens World's Second Largest Ice Shelf https://t.co/qAS6Udg7dp @climatehawk1 @climatehawk1 @ClimateNexus @NRDC @foe_us

— EcoWatch (@EcoWatch)1495458987.0
Storage in Antarctica

Not only is the continent home to the coldest place on Earth, and therefore physically promising, the Antarctic Treaty System also offers a unique degree of political protection, setting aside the continent as a scientific preserve, establishing freedom of scientific investigation and dedicating it for use exclusively for peaceful purposes.
This Andean expedition is Ice Memory's second quest for relevant cores to preserve; it sent a team to drill in the Mont Blanc massif in the French Alps in August 2016. The Bolivian team is due to finish work on June 18.
The peak of Illimani stands above the Bolivian capital, La Paz, reaching to more than 6,400 m (21,000 feet). The glacier starts several thousand feet below the summit. It lies between the wet Amazon basin and the dry Altiplano. It is slow-flowing, 140m deep, and holds climate and environment data stretching back 18,000 years, for example on rainfall trends, forest fires and pollution from human sources.
Drilling on the glacier will be difficult and dangerous. The 15-strong expedition team has already been in Bolivia for several weeks so they can acclimatize to the low atmospheric pressure. Illimani's high altitude is one of the main difficulties they face, the other being how to get their equipment to the drilling site. As it is inaccessible by helicopter, everything has to be carried up on the backs of the group's Bolivian guides.
Ice Cores
Working in two teams, the researchers will drill down through the glacier to the bedrock to extract the three ice cores, each about 150m long. The cores will then be carried down at night to the base camp, transported by refrigerated truck to La Paz and stored there in a refrigerated container.
At the end of the drilling, the container will be taken by truck to the Chilean border and shipped to Le Havre in France for transport to the expedition's base in the southern French city of Grenoble. One core will be kept there for analysis, in order to identify chemical tracers available with current technology and to create a permanent database accessible to the whole scientific community.
The other two cores will be taken to Concordia, the Franco-Italian research station on the Antarctic plateau, some time around 2020, for long-term storage and to inaugurate the ice archive of glaciers threatened by global warming.
Ice Memory was established by French glaciologists and their Italian partners from IGE Grenoble, Institut des géosciences de l'environnement.
Reposted with permission from our media associate Climate News Network.
By Jan Rocha
The government of Bolivia, a landlocked country in the heart of South America, has been forced to declare a state of emergency as it faces its worst drought in at least 25 years.
View of El Alto from Chacaltaya ski resort, which closed in 2009 due to the disappearance of the glacier on its slopes. The shrinking glaciers and snow-line that provide up to 28% of water for El Alto pose serious challenges to this city of more than one million people.Mari Tortorella
Much of the water supply to La Paz, the highest capital city in the world, and the neighboring El Alto, Bolivia's second largest city, comes from the glaciers in the surrounding Andean mountains.
But the glaciers are now shrinking rapidly, illustrating how climate change is already affecting one of the poorest countries in Latin America.
Glacier and lake near villages in the Apolobamba region of northern Bolivia.Simon Cook/Manchester Metropolitan University
The three main dams that supply La Paz and El Alto are no longer fed by runoff from glaciers and have almost run dry. Water rationing has been introduced in La Paz, and the poor of El Alto—where many are not yet even connected to the mains water supply—have staged protests.
The armed forces are being brought in to distribute water to the cities, emergency wells are being drilled and schools will have to close two weeks ahead of the summer break
President Evo Morales sacked the head of the water company for not warning him earlier of the dangerous situation, but the changes produced by global warming have been evident for some time.
Shrinking Snowline
A recent report by the Stockholm Environment Institute (SEI) says:
"Temperatures in the region have risen by 0.5°C in the period 1976 to 2006, and the people of La Paz and El Alto can observe evidence of climate change in the form of the shrinking snowline in the mountains above them.
"One glacier on Chacaltaya mountain—which rises above El Alto and which once hosted the world's highest ski resort—has already completely disappeared. And the two Tuni-Condoriri glaciers that provide water for El Alto and La Paz lost 39 percent of their area between 1983 and 2006—at a rate of 0.24 sq km per year."
The now-barren slopes at the world's highest ski resort on Chacaltaya mountain in the Bolivian Andes above La Paz.Ville Miettinen via Wikimedia Commons
The SEI said that if the regional and global climate models that predict a two-degree rise in temperatures by 2050 are right, many small glaciers will completely disappear, while others will shrink dramatically. It warns:
"Glaciers are estimated to provide 20-28 percent of water for El Alto and La Paz. Therefore, glacier loss will have a considerable impact, which will be felt particularly during the dry season, when glacial water provides the majority of urban water.
"The glaciers and mountain water systems also support agriculture, power generation and natural ecosystems throughout the region."
The problem is exacerbated in El Alto, a sprawling settlement of over a million people who have migrated from the countryside.
The city's population grew by at least 30 percent between 2001 and 2012, and the city's land area has rapidly expanded by 144 percent in the last decade, spreading into the flat open countryside to the south and west. By 2050, the population is expected to double to two million people.
The SEI believes that one of the causes of this increased influx into the city will be climate change.
It said:
"Evidence from El Alto's history indicates that the fastest periods of population growth coincided with droughts, floods and bad harvests associated with the meteorological phenomena of El Niño and La Niña.
"The years 1985-1987, when migration into El Alto reached heights of 65,000 new immigrants, were also years of poor harvests."
Supply Outstripped
By 2009, demand for water in El Alto had already outstripped supply, and that supply is now increasingly under threat as climate change melts the glaciers.
#Antarctica's Ice Shelves Melting Rapidly as Ocean Waters Warm https://t.co/9XcST6Nyzg #oceanwarming #glacier #climatechange

— EcoWatch (@EcoWatch)1477490935.0
Bolivia cannot rely on new sources to resolve its water crisis, given both the costs and potential range of climate change impacts. So one of the country's most critical challenges in coming years will be to plan and implement strategies for managing water under uncertain climate conditions.
Conservation and recycling methods, the SEI said, will be needed to build the resilience of Bolivian cities' water systems to climate change.
The cities will also need to find ways of reducing water consumption, especially from industries and commercial enterprises, but also from the profligacy of a small number of rich domestic consumers.
The SEI paper recommends community participation in developing strategies and decision-making on the management of water resources. But, at the moment, the only role for those affected communities is that of protest.
Reposted with permission from our media associate Climate News Network.
By Elizabeth Peredo Beltran
It has rained incessantly recently in the Bolivian Amazon and in the Valleys. The waters that have flooded our territory since January, are thought to be the result of the worst rains in 40 years. More than 60,000 families have been affected—at least 350,000 people have had to leave their homes.
They have lost almost everything they own: their animals, their crops, their daily lives. UNICEF has reported that 60,000 Bolivian children have been affected. Nine hundred schools have had to suspend activities for almost a month due to high risk. More than fifty people have died and some of their bodies have still not been recovered. And we cannot yet tell what the magnitude of the impact on health, food and the ability of communities to rebuild their lives will be as the floodwaters recede and the extent of the destruction is slowly revealed. One small example of how poverty triggers the vulnerability of communities comes from the situation of the indigenous people in the Isiboro Sécure National Park and Indigenous Territory (TIPNIS) communities.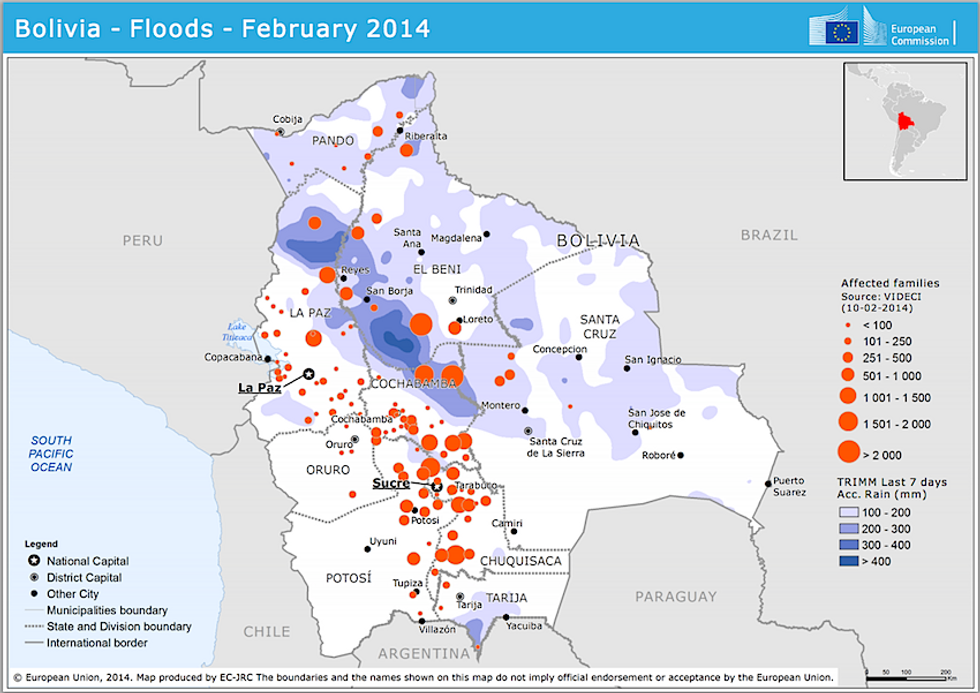 Though reports speak of huge losses of corn, rice, potatoes, soybeans, vegetables and livestock—with estimates of more than 250,000 head of cattle missing—it remains to be seen in the next few months what the economic impact of floods will be for these peoples themselves, and what the impact will be at both regional and national levels.
In the face of the dramatic situation presented by this disaster both authorities and civilians across the whole country have mobilized to collect food, medicines and everything necessary to bring help to the affected communities. Above and beyond, these good intentions to come together to provide aid for those affected by the floods in the Amazon region and in the Bolivian valleys, we were far from being capable of confronting the dimension of such a disaster. Rainfalls are also far from being recognized as not an occasional event but rather as climate change events that will only repeat more frequently in the future.
Not far from this region, droughts are hitting hard: in both the Chiquitanía region and the Chaco regions of Santa Cruz and Tarija there have been losses of thousands of hectares of crops, which is resulting in a silent forced migration to the cities. Just some months back the Bolivian Defence Ministry reported 247,000 hectares of land affected by the lack of rain, by snow or by fire. Meanwhile the loss of our glaciers is a sorrow to which we are becoming accustomed.
Climate change is not just a scientific issue, nor is it just something which is of exclusive interest to UN negotiations, nor it is a warning for the future: it is already present in our times, in our territories and it comes with violence. Climate change affects people's lives and it is already claiming many victims.
We share this grief with millions of people across the planet who are suffering the same consequences. Just a few months back more than 11 million people were affected by super typhoon Haiyan in the Philippines. A million people were without electricity after snowstorms caused by the late winter polar vortex in the U.S. Thousands of people affected in the UK in what was considered the worst flooding in 200 years. Thousands of hectares of forest burned annually in Australia by the alarming drought and heat. Thousands affected in Central America, Argentina, Brazil, Colombia, Uruguay, Paraguay and other countries. Twenty-five million souls were driven into uncertainty by water shortages, the result of droughts and heat waves in California. A deadly landslide with more than one hundred people missing in Washington State, the result of heavy rains. Millions of humans and ecosystems at risk in various parts of the world ... News that nobody wants to hear, but which we will inevitably be forced to confront in our own lifetimes, even though the news appears first as cold statistics in the press.
We need to connect the dots to realise that climate change is a phenomenon that challenges us to overcome short-term visions and the empty rhetoric of "Mother Earth," devoid of concrete actions. Climate change is a consequence of the violent exploitation of nature, of endless economic growth systems based on fossil fuel consumption, understood as an irreplaceable condition for human "welfare." This obsolete idea has been inculcated into our lives on a social, a psychological and on a cultural level.
What can we do to finally get on board that the emissions from burning fossil fuels, of large scale cattle exploitation and of deforestation emissions—both in the North and in the South—are destroying our atmosphere? Where are the effective means of caring for the common goods kidnapped by corporations and the global addiction to unlimited growth? How long do we have to wait till the polluters begin to stop poisoning us and prevent worse consequences? When and how will there be compensation for the damage? (almost 71.5 percent of global emissions are from developed countries where only 17.3 percent of the world population reside). What can we do to avoid the likelihood that the so-called "development" of the global South will repeat that same destructive patterns (disguised by the promises of progress and of happiness)?
Unfortunately—and not only in Bolivia—this theme has become distorted. It became an issue of political and economic interest, rather than simply being recognised as a matter of life or death, a challenge for survival.
The Fifth IPCC report has established in an unequivocal way that climate change is caused by human activity and that it is causing climate chaos everywhere. This report has warned that climate change presents enormous risks related to the access to water, food and livelihood. Some scientists and activists have been highly critical of this report for being—when all is said and done—conservative in nature, especially when it comes to expressing the urgency of the matter. They note that climate change is occurring faster than the IPCC scenarios had indicated, and that the Arctic ice-melt—and its consequent methane release (one of the greatest global threats)—has been underestimated due to pressure mounted by the rich nations and by the oil lobby. Other voices are questioning the possibility that the IPCC report has opened up opportunities for false solutions like geoengineering and unproven technologies, instead of insisting in a stronger way on the restriction of the use of fossil fuels.
Denialism Around the World
In the context of this global emergency, surprisingly, a political/ideological current called "denialism" has emerged. Denialists claim that these phenomena do not correspond to the saturation of the atmosphere as a direct result of human action, rather they claim that it is simply due to the planet's "natural cycles." Denialists, as if we have need of such a service, have devoted their activism to denial of scientific reports. They have become a strong global current that accompanies the rhythms of economical development and investment, blaming environmentalists for creating unnecessary uncertainty. Their position is in essence linked with the corporate oil lobby, large corporations and private capital dedicated to the continued exploration for—and exploitation of—fossil fuels. Their political/industry alliances are indestructible.
Bill McKibben, activist founder of 350.org has claimed that if oil reserves recognized by the world stock markets were exploited, this would consume five times the remaining atmospheric carbon budget. A calamity! Meanwhile, denialism among U.S. Republican representatives commands an impressive lobby so that the U.S. doesn't even contribute to the Intergovernmental Panel on Climate Change (IPCC) nor the UN platform on Economic and Social issues (ECOSOC), even more: they promote the "persecution" of their country's scientists who assert that anthropogenic climate change is a reality. James Hansen, a NASA scientists, is one of their favorite targets.
Denialism does have definite concrete political realities as describe above, but the term also describes an attitude in society, a broad social space of indifference to both global and climate change. This attitude holds significant weight in civil society because people find it very difficult to change their lives in order to prevent global disaster. They prefer to close their eyes to the future. In the field of social psychology this is called "cognitive dissonance." Clive Hamilton, Professor at the Australian Centre for Applied Philosophy and Public Ethics, has concluded that denialism is an expression of the failure of humanity to confront this crisis of global dimensions.
Another form of denialism—although they don't much like it mentioned—is that which comes from governments and from other circles of power and decision-making who disregard the urgent need for action despite the information is available to them. Through their decisions they deny the urgent need to change the current model of development, the energy grid and the management of the response to the crisis of global climate change. The alarming information provided by science is available to governments first hand.
Just remember the Philippine climate change negotiator who moved a global audience to tears during the climate talks in Poland 2013, demanding "an end to this madness," after super-typhoon Haiyan devastated part of his country. Though negotiators responded to his words with minutes of silence and expressions of solidarity, negotiations continued as if nothing had happened. Business continued "as usual," and the production and consumption of fossil fuels throughout the world continued "as usual." Convention agreements fall paradoxically by the wayside; the dictates of the capitalist system are at once stronger and more binding than the multilateral agreements. Negotiators seem to speak in unison: "We can vouch for what we have accomplished in the negotiations, but not for the policies in our own countries." The big decisions—those linked to the economic system, to the energy matrices and to capitalist production, that permanent engine of depredation—are kept in place by regional governments at the territorial and local levels.
Bolivia and the Challenge of Climate Change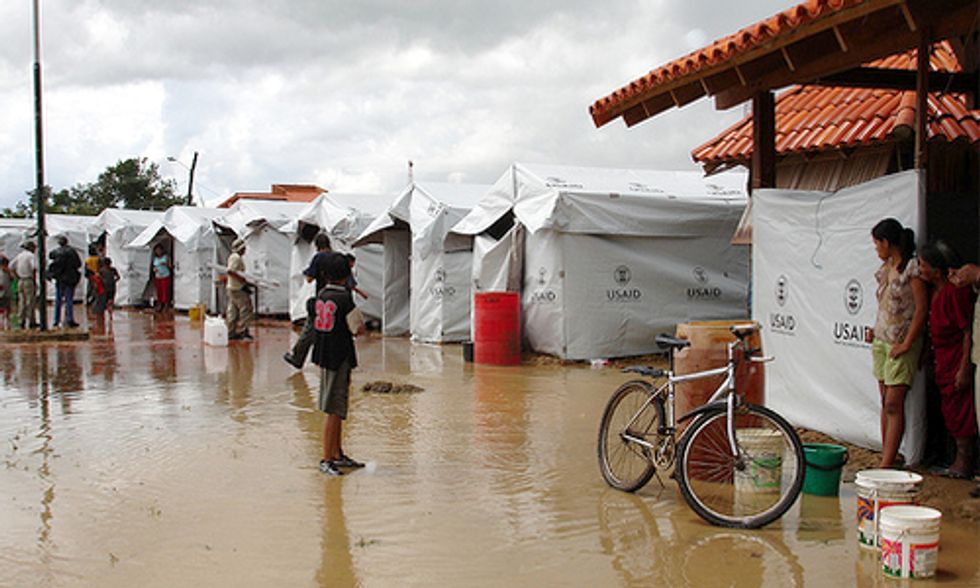 The recent floods in Bolivia have brought us one step closer to these big questions. To a greater or lesser extent, our understanding is framed by the controversies that are taking place across the globe. We observe the impacts of the climate crisis: polarisation, crisis, demands, the taking up of positions and proposals that go beyond the scope of the climate negotiations.
In Bolivia this has also brought about controversy. This is mediated by national and regional political tensions. Thus the people from the Amazon villages wonder: "What do we do now? What will sustain our families? Are we less important than cattle?" The tensions unleashed by the floods demonstrate how far we are from responses on the scale that is required. Distancing oneself from that which the government says, from local government demands, from Brazilian silence (motivated by the possible causal effects of recently constructed mega-dams), from the political declarations … what really matters is the construction of a society which is resilient to these global changes, and, therefore, a society able to build a new world based on solidarity and empathy.
There are some lessons that I venture to pinpoint from the dramas that we have lived through in the recent floods in our country:
We do not need heroes, nor do we need the usual political battles. Rather, we require a long-term view that takes into account climate change and other global changes, seeing the incorporation of cross-cutting measures as critical at every level of public administration and of public life. Nurturing nature and the human rights of the population, especially the poorest people, should be high priorities.
While negotiations on the UN Framework Convention on Climate Change (UNFCC) are now the only multilateral scenario for global commitments (though they are near to collapse due to their own inefficiency), today local priorities are more important than ever. This is where we can see whether or not we are making progress in stopping this catastrophe and changing the world to care for and regenerate life.
Resilience must be considered in a multi-dimensional way, from what it means to meet the challenge of sustainable energy and to restore harmony, to the development of technical skills in agriculture, water management, human settlements, etc. Resilience also means ensuring a healthy social tissue, strengthening solidarity, respect and mutual recognition.
Resilience means also developing a more complex viewpoint that redefines "development" for these times of global changes. To face properly climate change, states must take seriously the fossil fuels use menace. They have to think how to stop and change "fossilized" economies and societies.
The care and restoration of nature should become an obsession for all—particularly for governments—learning from the capability of the people (amply expressed in those days of rain) to give solidarity. Learning from Mother Earth itself and from its diversity, from the local knowledge of each people and town from the positive progress of mankind.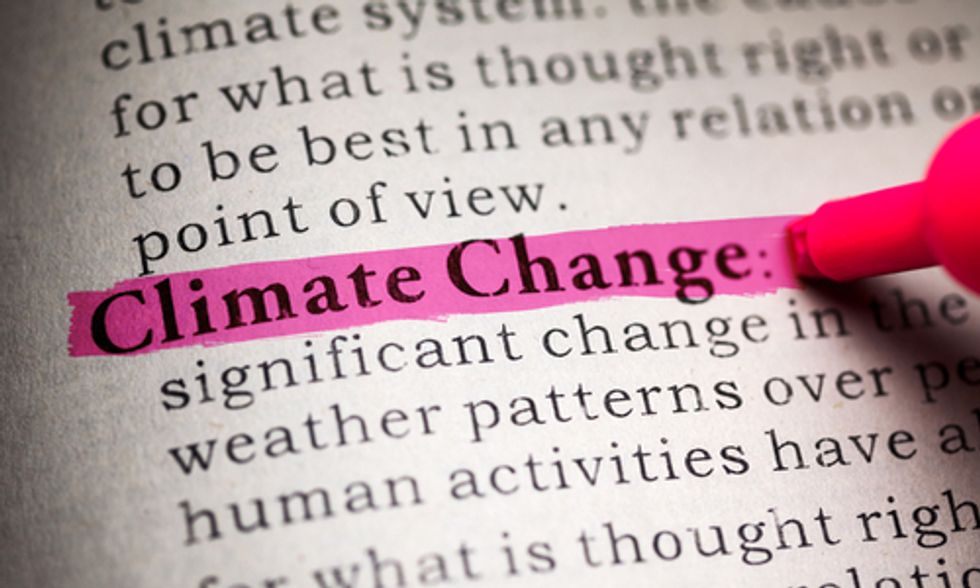 Photo courtesy of Shutterstock
We need to neutralize "denialism" as a collective attitude; it is not an unalterable condition. It is simply because people are unable to change their depredatory habits, because the channels for proactive and restorative activity are blocked by the systems of political power, by energy systems and by the markets that surround us.
There is a growing global consciousness which is looking for ways to activate itself; it is trying to pave the ways to do so and to enable people to build resilient communities not just using technologies and systems, but also in more intimate fabrics—solidarity, love, compassion—which strengthen the possibilities for healthy interactions, and feed the desire to heal nature, nourishing empathy and sentiments for others.
Climate change is challenging humanity. It demands a huge effort from all of us to restore and heal the planet. This requires discipline, rebelliousness and creativity in order to confront a truly global emergency with substantial implications for life and civilization. It is an emergency that by whatever political calculation—from wherever it comes—is simply... unacceptable.
Elizabeth Peredo Beltrán is a Bolivian Social Psychologist, researcher, activist and author. She promotes and coordinates the Blue October Campaign for Water as a Common in her country, Elizabeth belongs the APMM (Mountain People's Association) and is a member of Food and Water Watch' board of directors in Washington DC.
Translation and edition in English: Thanks to Tony Phillips and Monica Stopplemann
--------
YOU MIGHT ALSO LIKE
Demand Action on Climate Change in NYC on Sept. 20
Gov. Jerry Brown Discusses Role of Climate Change in California's 10 Wildfires in the Last Week
How China's Coal Addiction Could Make Fighting Climate Change 'Almost Impossible'
--------
By Noam Chomsky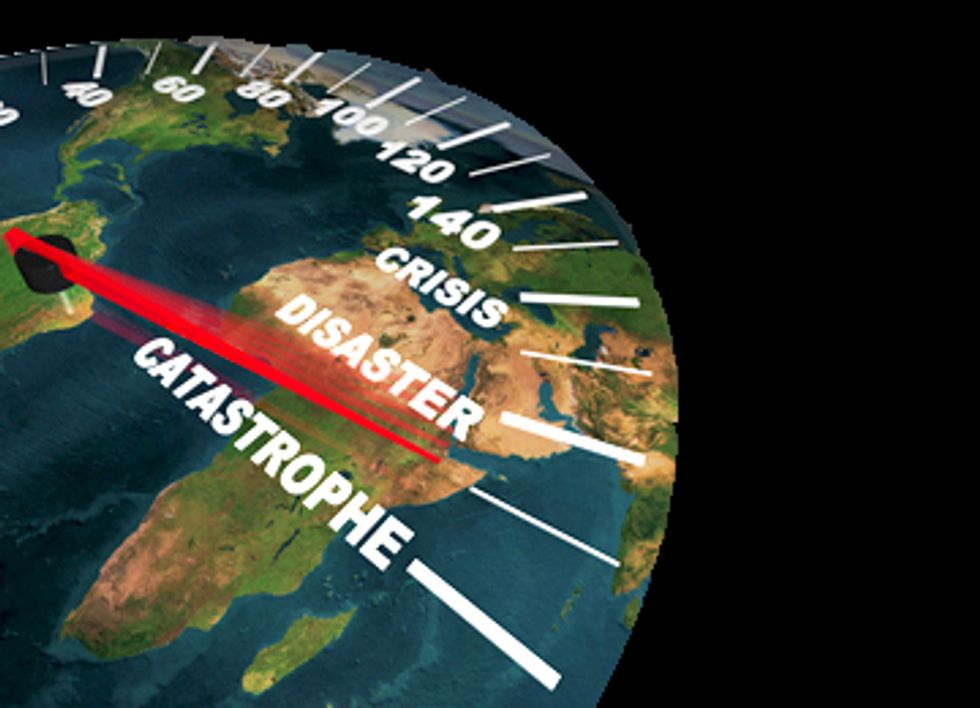 What is the future likely to bring? A reasonable stance might be to try to look at the human species from the outside. So, imagine that you're an extraterrestrial observer who is trying to figure out what's happening here or, for that matter, imagine you're an historian 100 years from now—assuming there are any historians 100 years from now, which is not obvious—and you're looking back at what's happening today. You'd see something quite remarkable.
For the first time in the history of the human species, we have clearly developed the capacity to destroy ourselves. That's been true since 1945. It's now being finally recognized that there are more long-term processes like environmental destruction leading in the same direction, maybe not to total destruction, but at least to the destruction of the capacity for a decent existence.
And there are other dangers like pandemics, which have to do with globalization and interaction. So there are processes underway and institutions right in place, like nuclear weapons systems, which could lead to a serious blow to, or maybe the termination of, an organized existence.
How to Destroy a Planet Without Really Trying
The question is: What are people doing about it? None of this is a secret. It's all perfectly open. In fact, you have to make an effort not to see it.
There have been a range of reactions. There are those who are trying hard to do something about these threats, and others who are acting to escalate them. If you look at who they are, this future historian or extraterrestrial observer would see something strange indeed. Trying to mitigate or overcome these threats are the least developed societies, the indigenous populations, or the remnants of them, tribal societies and first nations in Canada. They're not talking about nuclear war but environmental disaster, and they're really trying to do something about it.
In fact, all over the world—Australia, India, South America—there are battles going on, sometimes wars. In India, it's a major war over direct environmental destruction, with tribal societies trying to resist resource extraction operations that are extremely harmful locally, but also in their general consequences. In societies where indigenous populations have an influence, many are taking a strong stand. The strongest of any country with regard to global warming is in Bolivia, which has an indigenous majority and constitutional requirements that protect the "rights of nature." 
Ecuador, which also has a large indigenous population, is the only oil exporter I know of where the government is seeking aid to help keep that oil in the ground, instead of producing and exporting it—and the ground is where it ought to be.
Venezuelan President Hugo Chavez, who died recently and was the object of mockery, insult and hatred throughout the Western world, attended a session of the United Nations General Assembly a few years ago where he elicited all sorts of ridicule for calling President George W. Bush a devil. He also gave a speech there that was quite interesting. Of course, Venezuela is a major oil producer. Oil is practically their whole gross domestic product. In that speech, he warned of the dangers of the overuse of fossil fuels and urged producer and consumer countries to get together and try to work out ways to reduce fossil fuel use. That was pretty amazing on the part of an oil producer. You know, he was part Indian, of indigenous background. Unlike the funny things he did, this aspect of his actions at the UN was never even reported.
So, at one extreme you have indigenous, tribal societies trying to stem the race to disaster. At the other extreme, the richest, most powerful societies in world history, like the U.S. and Canada, are racing full-speed ahead to destroy the environment as quickly as possible. Unlike Ecuador, and indigenous societies throughout the world, they want to extract every drop of hydrocarbons from the ground with all possible speed. 
Both political parties, President Obama, the media and the international press seem to be looking forward with great enthusiasm to what they call "a century of energy independence" for the U.S. Energy independence is an almost meaningless concept, but put that aside. What they mean is: We'll have a century in which to maximize the use of fossil fuels and contribute to destroying the world.
And that's pretty much the case everywhere. Admittedly, when it comes to alternative energy development, Europe is doing something. Meanwhile, the U.S., the richest and most powerful country in world history, is the only nation among perhaps 100 relevant ones that doesn't have a national policy for restricting the use of fossil fuels, that doesn't even have renewable energy targets. It's not because the population doesn't want it. Americans are pretty close to the international norm in their concern about global warming. It's institutional structures that block change. Business interests don't want it and they're overwhelmingly powerful in determining policy, so you get a big gap between opinion and policy on lots of issues, including this one.
So that's what the future historian—if there is one—would see. He might also read today's scientific journals. Just about every one you open has a more dire prediction than the last.
"The Most Dangerous Moment in History"
The other issue is nuclear war. It's been known for a long time that if there were to be a first strike by a major power, even with no retaliation, it would probably destroy civilization just because of the nuclear-winter consequences that would follow. You can read about it in the Bulletin of Atomic Scientists. It's well understood. So the danger has always been a lot worse than we thought it was.
We've just passed the 50 year anniversary of the Cuban Missile Crisis, which was called "the most dangerous moment in history" by historian Arthur Schlesinger, President John F. Kennedy's advisor. Which it was. It was a very close call, and not the only time either. In some ways, however, the worst aspect of these grim events is that the lessons haven't been learned.
What happened in the missile crisis in October 1962 has been prettified to make it look as if acts of courage and thoughtfulness abounded. The truth is that the whole episode was almost insane. There was a point, as the missile crisis was reaching its peak, when Soviet Premier Nikita Khrushchev wrote to Kennedy offering to settle it by a public announcement of a withdrawal of Russian missiles from Cuba and U.S. missiles from Turkey. Actually, Kennedy hadn't even known that the U.S. had missiles in Turkey at the time. They were being withdrawn anyway, because they were being replaced by more lethal Polaris nuclear submarines, which were invulnerable.
So that was the offer. Kennedy and his advisors considered it—and rejected it. At the time, Kennedy himself was estimating the likelihood of nuclear war at a third to a half. So Kennedy was willing to accept a very high risk of massive destruction in order to establish the principle that we—and only we—have the right to offensive missiles beyond our borders, in fact anywhere we like, no matter what the risk to others—and to ourselves, if matters fall out of control. We have that right, but no one else does.
Kennedy did, however, accept a secret agreement to withdraw the missiles the U.S. was already withdrawing, as long as it was never made public. Khrushchev, in other words, had to openly withdraw the Russian missiles while the U.S. secretly withdrew its obsolete ones; that is, Khrushchev had to be humiliated and Kennedy had to maintain his macho image. He's greatly praised for this: Courage and coolness under threat, and so on. The horror of his decisions is not even mentioned—try to find it on the record.
And to add a little more, a couple of months before the crisis blew up, the U.S. had sent missiles with nuclear warheads to Okinawa, Japan. These were aimed at China during a period of great regional tension.
Well, who cares? We have the right to do anything we want anywhere in the world. That was one grim lesson from that era, but there were others to come.
Ten years after that, in 1973, Secretary of State Henry Kissinger called a high-level nuclear alert. It was his way of warning the Russians not to interfere in the ongoing Israel-Arab war and, in particular, not to interfere after he had informed the Israelis that they could violate a ceasefire the U.S. and Russia had just agreed upon. Fortunately, nothing happened.
Ten years later, President Ronald Reagan was in office. Soon after he entered the White House, he and his advisors had the Air Force start penetrating Russian air space to try to elicit information about Russian warning systems, Operation Able Archer. Essentially, these were mock attacks. The Russians were uncertain, some high-level officials fearing that this was a step towards a real first strike. Fortunately, they didn't react, though it was a close call. And it goes on like that.
What to Make of the Iranian and North Korean Nuclear Crises
At the moment, the nuclear issue is regularly on front pages in the cases of North Korea and Iran. There are ways to deal with these ongoing crises. Maybe they wouldn't work, but at least you could try. They are, however, not even being considered, not even reported.
Take the case of Iran, which is considered in the West—not in the Arab world, not in Asia—the gravest threat to world peace. It's a Western obsession, and it's interesting to look into the reasons for it, but I'll put that aside here. Is there a way to deal with the supposed gravest threat to world peace? Actually, there are quite a few. One way, a pretty sensible one, was proposed a couple of months ago at a meeting of the non-aligned countries in Tehran. In fact, they were just reiterating a proposal that's been around for decades, pressed particularly by Egypt, and has been approved by the UN General Assembly.
The proposal is to move toward establishing a nuclear-weapons-free zone in the region. That wouldn't be the answer to everything, but it would be a pretty significant step forward. And there were ways to proceed. Under UN auspices, there was to be an international conference in Finland last December to try to implement plans to move toward this. What happened? 
You won't read about it in the newspapers because it wasn't reported—only in specialist journals. In early November, Iran agreed to attend the meeting. A couple of days later President Obama cancelled the meeting, saying the time wasn't right. The European Parliament issued a statement calling for it to continue, as did the Arab states. Nothing resulted. So we'll move toward ever-harsher sanctions against the Iranian population—it doesn't hurt the regime—and maybe war. Who knows what will happen?
In Northeast Asia, it's the same sort of thing. North Korea may be the craziest country in the world. It's certainly a good competitor for that title. But it does make sense to try to figure out what's in the minds of people when they're acting in crazy ways. Why would they behave the way they do? Just imagine ourselves in their situation. Imagine what it meant in the Korean War years of the early 1950s for your country to be totally leveled, everything destroyed by a huge superpower, which furthermore was gloating about what it was doing. Imagine the imprint that would leave behind.
Bear in mind that the North Korean leadership is likely to have read the public military journals of this superpower at that time explaining that, since everything else in North Korea had been destroyed, the Air Force was sent to destroy North Korea's dams, huge dams that controlled the water supply—a war crime, by the way, for which people were hanged in Nuremberg. And these official journals were talking excitedly about how wonderful it was to see the water pouring down, digging out the valleys, and the Asians scurrying around trying to survive. The journals were exulting in what this meant to those "Asians," horrors beyond our imagination. It meant the destruction of their rice crop, which in turn meant starvation and death. How magnificent! It's not in our memory, but it's in their memory.
Let's turn to the present. There's an interesting recent history. In 1993, Israel and North Korea were moving towards an agreement in which North Korea would stop sending any missiles or military technology to the Middle East and Israel would recognize that country. President Clinton intervened and blocked it. Shortly after that, in retaliation, North Korea carried out a minor missile test. The U.S. and North Korea did then reach a framework agreement in 1994 that halted its nuclear work and was more or less honored by both sides. When George W. Bush came into office, North Korea had maybe one nuclear weapon and verifiably wasn't producing any more. 
Bush immediately launched his aggressive militarism, threatening North Korea—"axis of evil" and all that—so North Korea got back to work on its nuclear program. By the time Bush left office, they had eight to 10 nuclear weapons and a missile system, another great neocon achievement. In between, other things happened. In 2005, the U.S. and North Korea actually reached an agreement in which North Korea was to end all nuclear weapons and missile development. In return, the West, but mainly the U.S., was to provide a light-water reactor for its medical needs and end aggressive statements. They would then form a nonaggression pact and move toward accommodation.
It was pretty promising, but almost immediately Bush undermined it. He withdrew the offer of the light-water reactor and initiated programs to compel banks to stop handling any North Korean transactions, even perfectly legal ones. The North Koreans reacted by reviving their nuclear weapons program. And that's the way it's been going.
It's well known. You can read it in straight, mainstream American scholarship. What they say is: It's a pretty crazy regime, but it's also following a kind of tit-for-tat policy. You make a hostile gesture and we'll respond with some crazy gesture of our own. You make an accommodating gesture and we'll reciprocate in some way.
Lately, for instance, there have been South Korean-U.S. military exercises on the Korean peninsula which, from the North's point of view, have got to look threatening. We'd think they were threatening if they were going on in Canada and aimed at us. In the course of these, the most advanced bombers in history, Stealth B-2s and B-52s, are carrying out simulated nuclear bombing attacks right on North Korea's borders. 
This surely sets off alarm bells from the past. They remember that past, so they're reacting in a very aggressive, extreme way. Well, what comes to the West from all this is how crazy and how awful the North Korean leaders are. Yes, they are. But that's hardly the whole story, and this is the way the world is going.
It's not that there are no alternatives. The alternatives just aren't being taken. That's dangerous. So if you ask what the world is going to look like, it's not a pretty picture. Unless people do something about it. We always can.
Visit EcoWatch's ENERGY page for more related news on this topic.
——–
Click here to tell Congress to Expedite Renewable Energy.