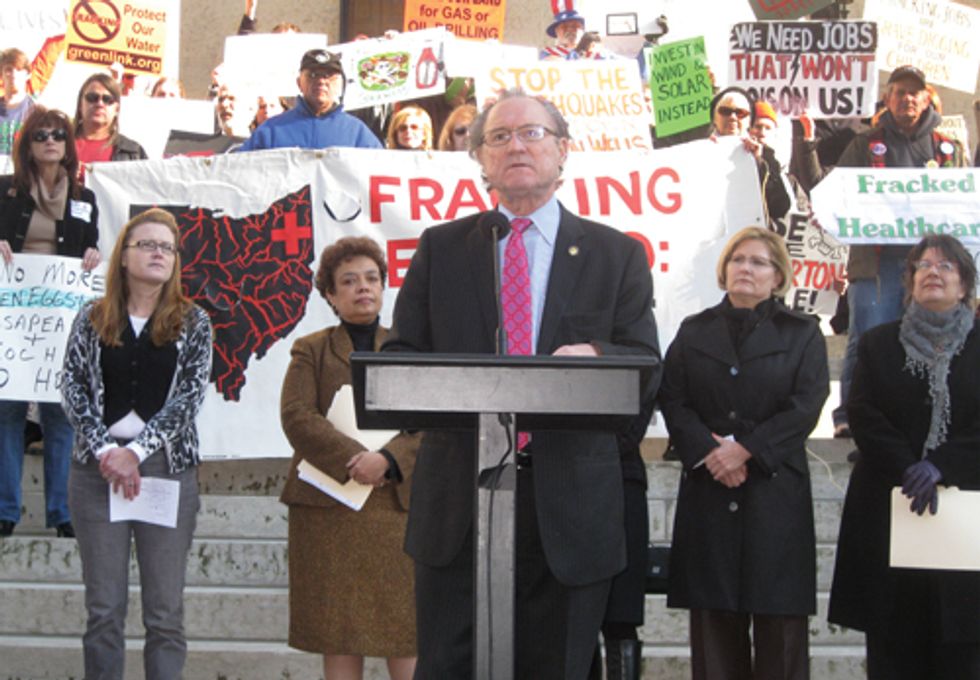 For many months, I have attempted to start a reasonable debate in Ohio on the extraction of natural gas from shale through the controversial drilling technique commonly known as fracking, as well as on the just as worrisome disposal of wastewater in deep injection wells. The lack of dialogue on these two issues clearly illustrates how corporations use money and power to alter reality.
The multi-billion dollar energy companies that are punching holes all over the eastern U.S. in pursuit of natural gas and huge profits are attempting to convince hundreds of thousands of people that their operations didn't cause 11 earthquakes in the Youngstown, Ohio area. They are also working on the angle that even if they are responsible, the economic benefits of sucking gas out of the ground and pumping millions of gallons of fluid containing poisonous chemicals into the earth outweigh the dangers associated with this mining technique we know so little about.
I'm happy to report that the folks from big energy are having an extremely difficult time convincing people that they're not responsible for the earthquakes. That's because just about anyone who's paying attention, who doesn't work or shill for the industry, now sees the connection between the quakes and the more than one million gallons of toxic wastewater that was highpressure injected into deep wells at or near the epicenter.
Even Gov. John Kasich and his underlings at the Ohio Department of Natural Resources (ODNR) who initially scoffed at the thought that pumping that much effluvia into the ground could cause a quake, have relented and ordered the site closed—albeit temporarily—along with four other injection wells within a five-mile radius.
Undeterred, D&L Energy, the firm that operates the well that experts believe caused the New Year's Day 4.0 magnitude earthquake, recently announced that they are undertaking a study to " … figure out what's going on. There's been a lot of rampant speculation that there's been a link between my client's activity and this seismic activity," a D&L spokesperson said.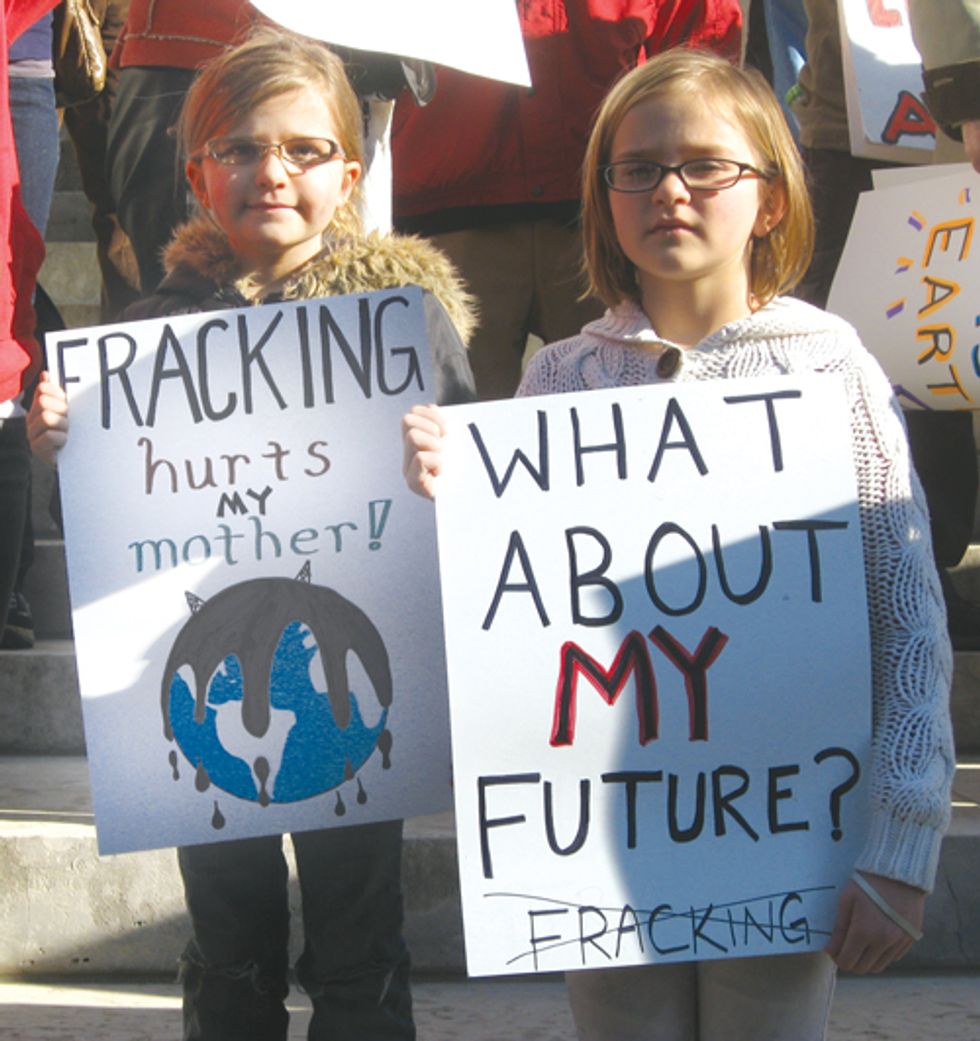 Of course, what the spokesperson doesn't say is that the "rampant speculation" the company finds offensive has been driven by two things—earthquakes in a place where there were none before the injection of wastewater and the conclusion reached by Columbia University seismologist John Armbruster who told attendees at a January public hearing in Youngstown that the quakes were almost certainly caused by the injections taking place at the well.
In response, the D&L spokesperson said the company hoped its own, million-dollar study would provide different feedback. No kidding? For a million bucks I bet they could get someone to write a report that says the quakes are a figment of our collective imaginations. The good thing is no one outside of this industry is going to believe a word the report says.
Unfortunately, the industry and its supporters in and out of government are having a much easier time convincing people that economic benefits of fracking outweigh its risks to the environment and public health. Seizing on the fact that the areas encompassed in the Marcellus and Utica shale fields are among the most economically depressed in the nation, the companies have been effective at portraying those of us who urge caution and reason as "tree hugging job killers" who care more about the environment than our constituents.
I'll concede that their argument is, on its face, compelling, even though it is based on data every bit as dubious as the industry's claim that injection wells do not cause earthquakes. Fracking is creating jobs, they say, and generating cash in the form of leases and royalties for local property owners who desperately need it. Interfere with the industry too much, place too many restrictions or, God forbid, regulations on it, and the drillers will disappear, taking their jobs and their checkbooks with them.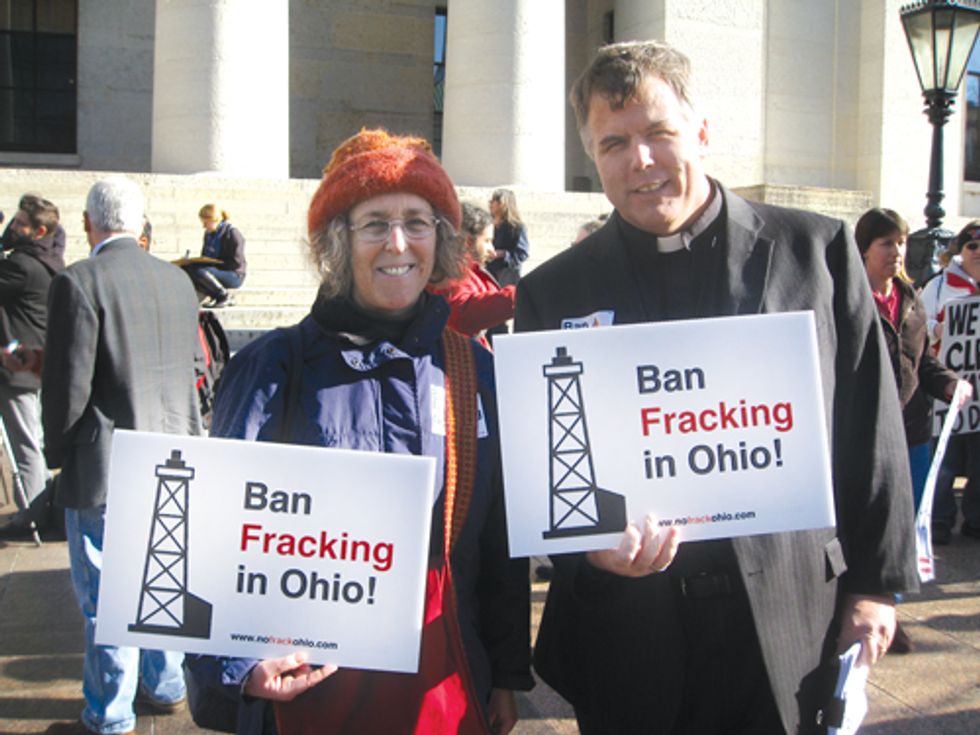 This fear the industry has created, along with the campaign contributions they've made, explain why the ODNR is allowing 172 other injection wells to continue to operate in the state despite the concerns raised by the situation in the Mahoning Valley. It explains why Ohio, unlike other states, has refused to launch an intense investigation of the industry and its impact on the economy and the environment. And it explains why the four bills that have been introduced in the Ohio General Assembly, including the two I authored, are languishing unheard in committee.
In New York, for example, where there is a moratorium on fracking, the Department of Environmental Conservation is about to digest nearly 40,000 comments it received about fracking as it prepares to issue rules governing this industry.
I am concerned about the long-term effects of fracking and want responsible development based on unbiased research, like the U.S. Environmental Protection Agency is now completing. Responsible development that recognizes environmental safety and jobs are not mutually exclusive. Responsible development that produces safe, effective ways to deal with fracking waste based on new technology that creates green jobs to go along with those created in the shale fields.
The reality is it may—and I emphasize the word may—be possible to frack for natural gas in an environmentally safe and responsible way. But we will only know for sure if the natural gas producers stop trying to impose their reality on us and agree to take the steps necessary to uncover the truth.
EcoWatch Daily Newsletter
On Jan. 10, more than 250 Ohioans assembled on the west lawn of the Ohio Statehouse to voice their opposition to hydraulic fracturing—better known as fracking—and deep injection wastewater disposal wells.
There were many powerful speakers at this event.  Below are the videos.
For more information on the rally, click here and here.
Stay up-to-date on fracking issues worldwide by visiting the EcoWatch fracking page.
Thank you to Ohio State Representatives Robert F. Hagan (D-Youngstown), Tracy Maxwell Heard (D-Columbus), Teresa Fedor (D-Toledo), Mike Foley (D-Cleveland), Denise Driehaus (D-Cincinnati), Nickie J. Antonio (D-Lakewood) and Dan Ramos (D-Lorain), and Ohio State Senators Charleta Tavares (D-Columbus) and Mike Skindell (D-Lakewood) for their leadership at the Ohio Statehouse rally on Jan. 10 in support of a moratorium on fracking permits and wastewater disposal injection wells, and for asking Gov. John Kasich to protect the environment and public health by supporting SB 213/HB 345.
Hagan introduced legislation yesterday calling for a moratorium on injection wells in the state. Other lawmakers have sponsored bills that would halt drilling operations for oil and gas in Ohio until the U.S. Environmental Protection Agency finishes a study examining whether there is a link between fracking drill sites and contaminated drinking water.
Driehaus, who introduced the moratorium bill on fracking in the Ohio House of Representatives, said that it makes sense to wait until the federal government concludes its study before proceeding with more drilling activity.
The protest was organized by NO FRACK OHIO, a collaboration of more than 50 grassroots and conservation groups calling for further safeguards on horizontal hydraulic fracturing. More than 250 people attended the two-hour rally to voice their opposition to hydraulic fracturing—better known as fracking—and deep injection wastewater disposal wells asking for a statewide ban on fracking.
Thanks to everyone who attended yesterday's rally, which told our elected officials that creating jobs at the expense of human health and the environment is not sustainable. I had a chance to speak at the event and share my thoughts on the need for stronger support of renewable energy on the state and federal levels that will create green jobs to help our country transition to cleaner, renewable sources of energy. We need to provide incentives for the investment in renewable energy which is a first step in helping level the playing field between renewable and nonrenewable energy. Since the fossil fuel industry is so highly subsidized and externalizes much of its costs, the renewable energy industry cannot compete without the help of incentives.
To view more photos from yesterday's rally, click here.
To read an article on yesterday's rally, click here, and to read a previous post on fracking in Ohio, click here.
Visit our fracking page to keep up-to-date on fracking issues worldwide.