The Center for Environmental Health (CEH) today released a new report outlining the health risks to pregnant women and young children from harmful chemicals used in fracking. The report, Toxic and Dirty Secrets: The Truth About Fracking and Your Family's Health, shows how chemicals related to the oil and gas industry when conducting fracking operations can pollute the air and water in communities around fracking sites and pose health risks especially to pregnant women and children, who are most vulnerable to chemical exposures.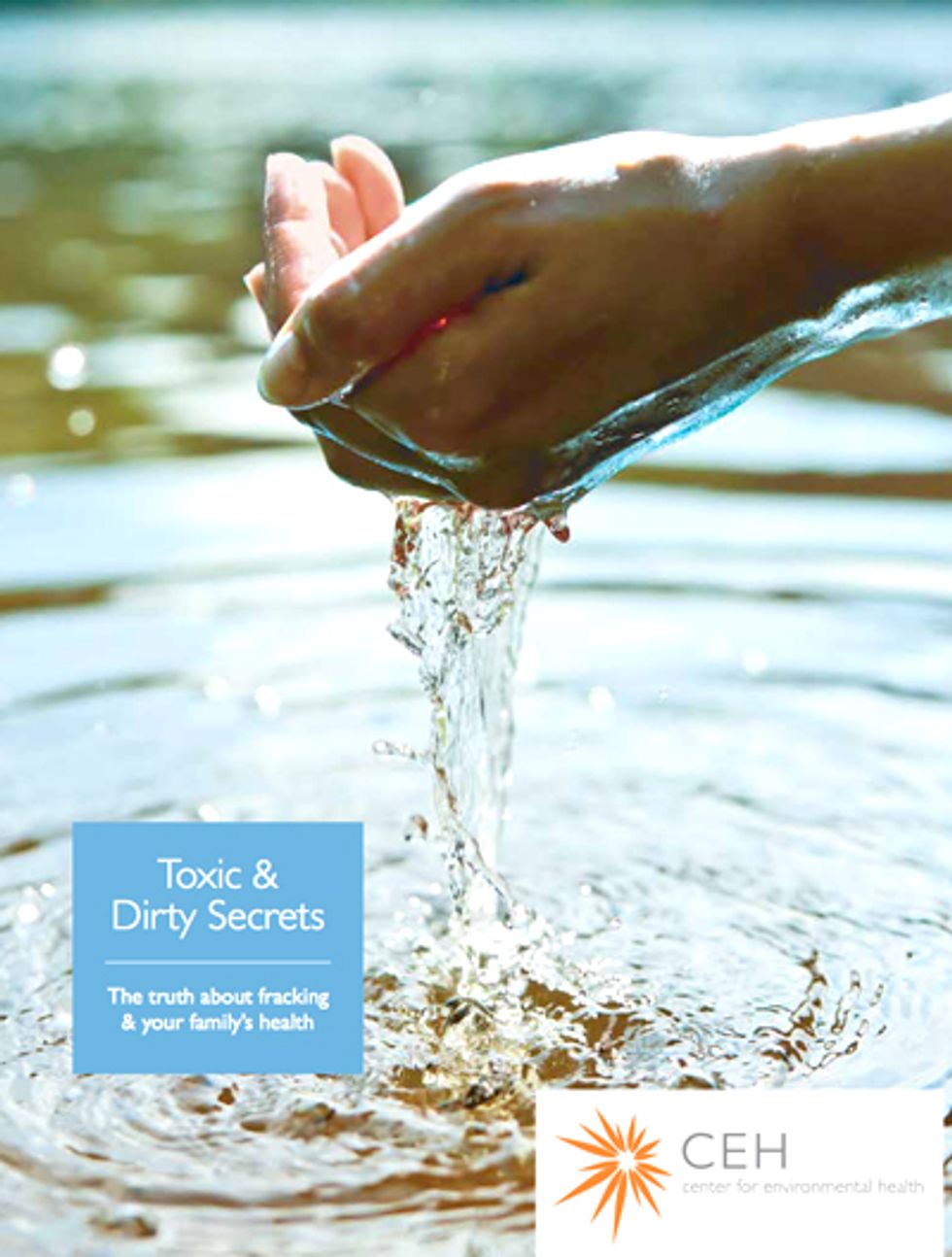 Toxic and Dirty Secrets: The Truth About Fracking and Your Family's Health
by Center for Environmental Health.
"Many harmful chemicals that we have been working so hard to eliminate from consumer products are now being used in mass quantity by fracking operations. In many instances, residents near fracking sites have already suffered from chemical pollution in their air and water," said Ansje Miller of CEH, a co-author of the report. "Current regulations allow companies to hide the fact that they are poisoning us with these chemicals under a claim of 'trade secret.' This is unacceptable, and leads to serious health risks, especially to pregnant women and children."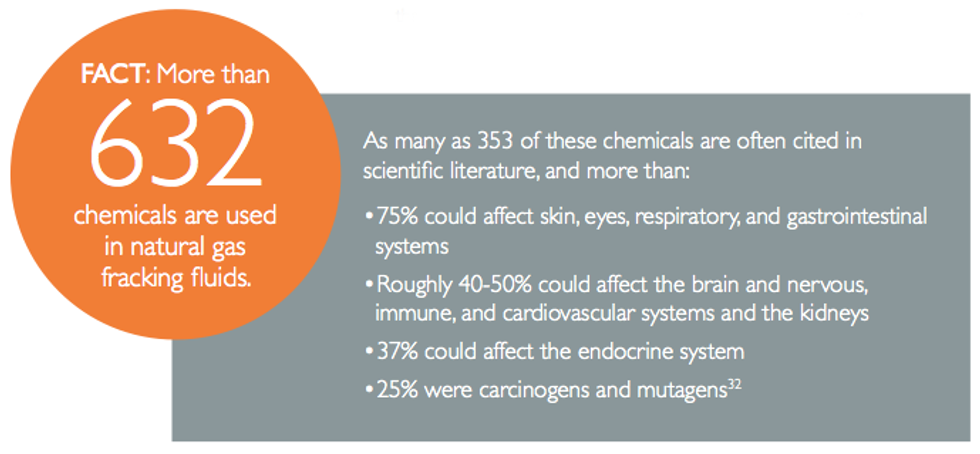 The chemicals used in fracking operations, from extraction to processing, distribution, transport and waste disposal, can pollute surrounding air and water. These harmful chemicals pose serious health risks to surrounding communities, and in particular to pregnant women and children. Just some of the harmful substances commonly used in fracking include methane, BTEX (benzene, toluene, ethylbenzene and xylenes), arsenic, radium, ozone, formaldehyde, radium, radon, nitrogen oxides, methylene chloride and silica sand. These substances are associated with low birth weight, birth defects, respiratory problems, cancer and fertility problems.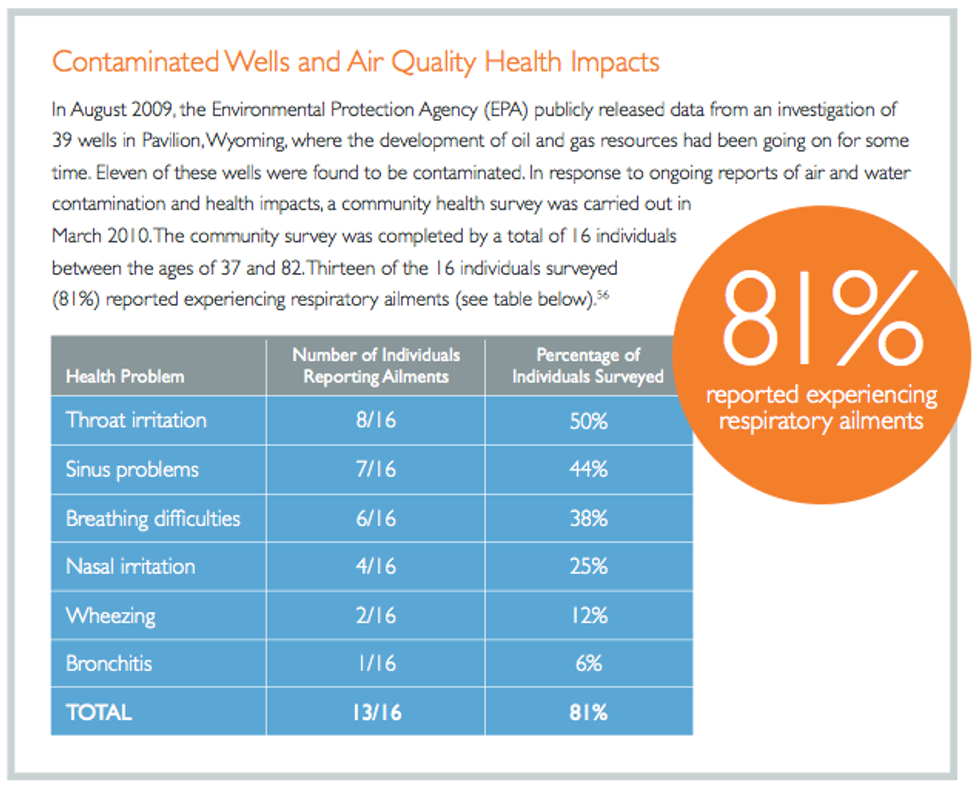 According to New York State Sen. Tony Avella, "More and more individuals are starting to realize that hydrofracking is an extremely dangerous drilling practice and its effects, both known and unknown, are too dangerous to not have a comprehensive and transparent health impact analysis. There have been a variety of illnesses associated with residents living near hydrofracking sites, such as loss of smell, memory problems, headaches, respiratory illness and stillbirths. This is why an impact study remains paramount in determining the effects of hydrofracking prior to even considering allowing fracking in our State. I commend the Center for Environmental Health for releasing this important report which further focuses on health effects on mothers and children as a direct result of hydrofracking. The evidence is simply overwhelming against this dangerous practice. I will therefore continue to advocate for the State of New York to heed these warnings."
Fracking has also been found to alter the social fabric of the communities where it occurs. The process increases road traffic, which increases stress, injuries and fatalities. Fracking also causes industrial noise, which is correlated with hypertension, sleep disturbance, cardiovascular disease, stroke, increased aggression, depression and cognitive impairment. Fracking has also caused social disruption, and has been correlated with increases in sexually transmitted diseases, substance abuse and violent crime.
"Nurses are deeply concerned about the irreparable harm fracking inflicts upon the people and communities in their care," said Kathy Curtis, LPN, Board Member of the Alliance of Nurses for Healthy Environments. "Environmental damage, diseases and disorders and negative social impacts are just part of the problem. What we don't hear much about is another chemical industry dirty little secret: much of the fracked gas will supply cheap energy and feedstock to make yet more toxic chemicals. Further, our communities will be irrevocably contaminated, not to provide inexpensive home heating as has been advertised, but to ship the gas to China."
"Fetuses and children are disproportionately vulnerable to the deleterious effects of exposure to environmental toxicants," said Dr. Sheila Bushkin, MD, MPH. "Although health impacts from industrial chemicals already exist in our population, the magnitude of risk would be greatly increased if High-volume Hydraulic Fracturing (HVHF) is permitted within the state of New York. Exposure to industrial chemicals and to ionizing radiation cause greater injury during development and early life. This may result in greater likelihood of birth defects, cognitive and behavioral development and lifelong disabilities. Likewise, environmental exposures to these substances, place pregnant women at greater risk from complications of gestation, resulting in increased maternal illnesses and mortality. From an ethical point of view, it is the responsibility of the medical community and legislative leaders to protect the health of the people of New York State and future generations. The first step would be to conduct a comprehensive Health Impact Assessment, prior to permitting the onset of HVHF activities within this beautiful state."
Visit EcoWatch's FRACKING page for more related news on this topic.
——–
Sign the petition today, telling President Obama to enact an immediate fracking moratorium:

EcoWatch Daily Newsletter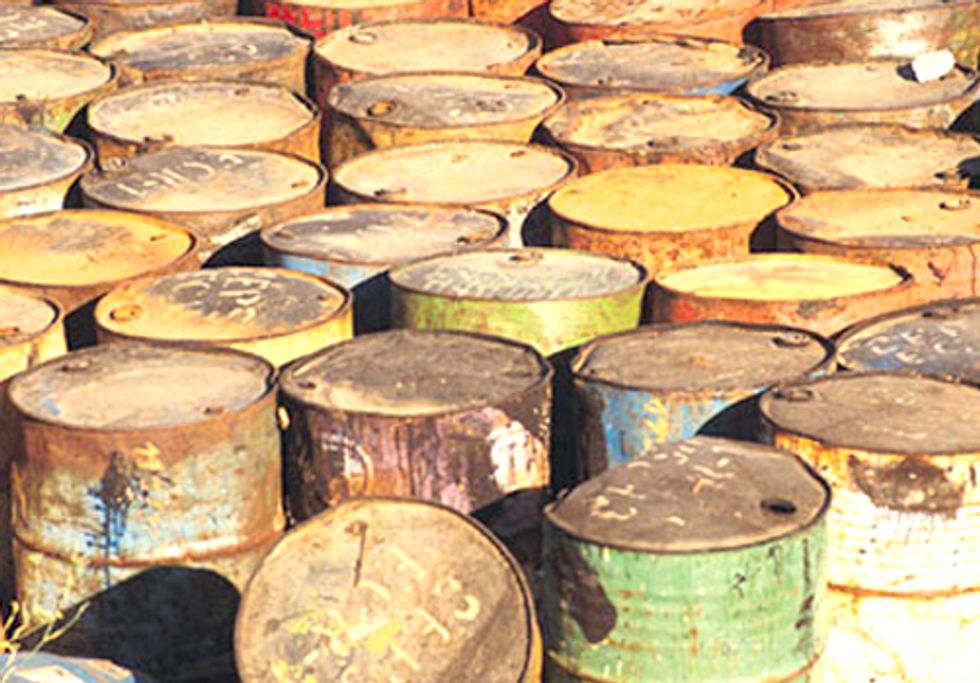 By Gina Solomon
Used with permission of NRDC – Switchboard
There are so many toxic chemicals and pollutants in our air, water, food and consumer products that it's easy to just focus on one at a time and get stuck in the details of each specific case. But sometimes it's helpful to step back and look at the big picture.The National Academies of Science (NAS) did precisely that nearly three years ago in a landmark report on protecting people from toxic chemicals. The report, entitled Science and Decisions: Advancing Risk Assessment, contained a series of clear recommendations directed at government agencies such as the U.S. Environmental Protection Agency (EPA) and the Food & Drug Administration (FDA), about how to use science to protect health. Unfortunately, the NAS recommendations have largely been ignored by both the EPA and the FDA. As we approach the third anniversary of the NAS report, it's a good time to look at the four most important recommendations from this impressive panel of scientists. Here's a summary based on their recommendations:
Identify and incorporate variability in human exposure and vulnerability into health assessments, so that all people are better protected.
When information is missing or unreliable, use science-based default assumptions that protect health, rather than waiting for more data, to speed up the chemical assessment and decision-making processes. There should be a clear set of criteria for when to depart from default assumptions.
In assessing the risk of chemicals, incorporate information about the potential impacts of exposure to multiple chemicals. Consider other factors, such as exposure to biological and radiological agents, and social conditions.
Because the population is exposed to multiple chemicals and there is a wide range of susceptibility to chemical exposures, it cannot be presumed that any—even low level—exposures are risk-free. It should be assumed that low levels of exposures are associated with some level of risk, unless there are sufficient data to contradict this assumption.
Since not very many people will want to read the full 424 page NAS report, the committee's recommendations are summarized and interpreted in a new NRDC and SEHN issue paper entitled, Strengthening Toxic Chemical Risk Assessments to Protect Human Health. Incorporating the recommendations of the NAS scientists into current decisions would substantially change the way the EPA and FDA are approaching a host of key issues.
For example:
Just this week, the President of the American Association for the Advancement of Science (AAAS) stated that she was "scared to death" by the anti-science movement ...spreading, uncontrolled, across the U.S. and the rest of the western world." It is becoming increasingly clear that the anti-science movement is fueled and funded by a small group of major corporate interests and individuals. Read more in this recent expose in the Guardian. The goal of the attack on science is to stop much-needed government regulations on toxic chemicals and other pollutants (such as greenhouse gases) that harm health. One sign of the success of the anti-science movement is that this important NAS science report has been sitting unheeded for nearly three years. It's time for the EPA and FDA to sit up and take notice.
For more information, click here.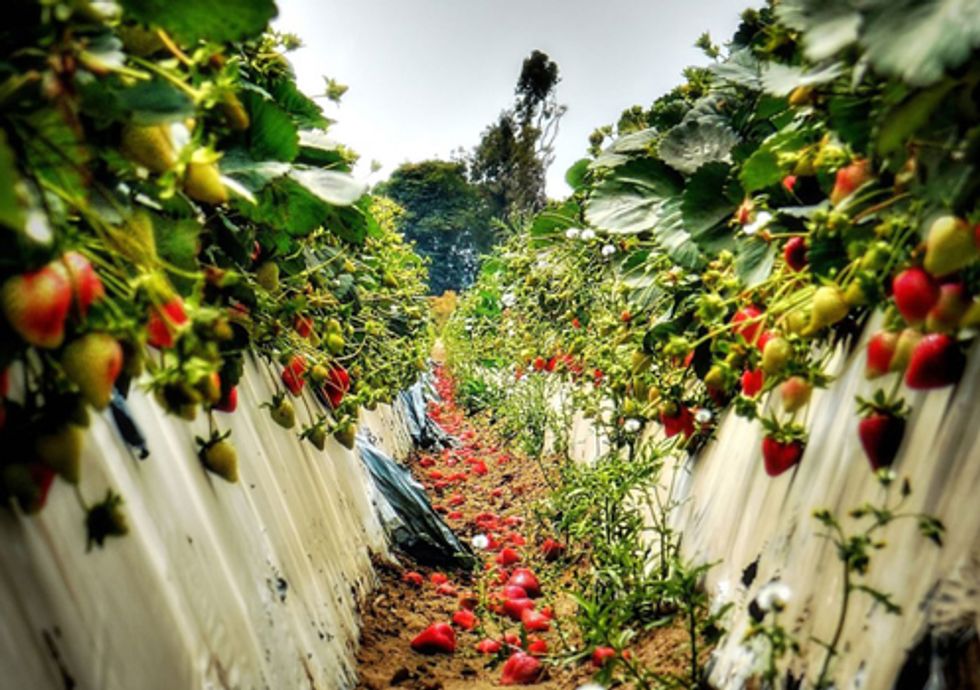 On Jan. 12, California's Alameda County Superior Court heard arguments regarding the state's approval in December 2010 of methyl iodide—a cancer-causing pesticide fumigant approved for use on the state's strawberry fields. Methyl iodide was approved despite independent scientific evidence about the significant health risks it poses to children, rural communities and farmworkers. Judge Frank Roesch is anticipated to file an opinion within the next few months.
"Nobody disputes that methyl iodide is a potent poison," said Earthjustice attorney Greg Loarie. "By approving the cancer-causing pesticide, California's pesticide regulators ignored the science and broke important laws designed to protect public health. The state's duty is to protect the public health and groundwater, not defend corporate profits."
Documents in the case show that top scientists in the California Department of Pesticide Regulation (DPR) warned their superiors of the dangers of methyl iodide and strongly criticized the "acceptable" levels of exposure for farmworkers and the public set by the political appointees running the department. Dozens of independent scientists, including six Nobel Laureates in chemistry, have publicly opposed the use of methyl iodide since 2007.
"The outcome of the case is important for re-establishing the integrity of science-based decision-making by the California Department of Pesticide Regulation and the California Environmental Protection Agency," said Kathy Collins, professor of biochemistry and molecular biology at the University of California, Berkeley. "Their processes must protect the health of people living and working in California by rigorously limiting the use of methyl iodide, even if safe standards for use of the chemical are not preferred by external corporate interests."
The lawsuit challenging approval of methyl iodide was filed in December 2010 by Earthjustice and California Rural Legal Assistance, Inc. on behalf of Pesticide Action Network North America, United Farm Workers of America, Californians for Pesticide Reform, Pesticide Watch Education Fund, Worksafe, Communities and Children, Advocates Against Pesticide Poisoning and farmworkers Jose Hidalgo Ramon and Zeferino Estrada. The suit claims state approval of methyl iodide violates the California Environmental Quality Act, the California Birth Defects Prevention Act, and the Pesticide Contamination Prevention Act. The defendants in the case are the California Department of Pesticide Regulation and Arysta Lifescience, manufacturer of methyl iodide.   
The judge did give some initial indications from bench about his opinions. "Did you consider not approving methyl iodide?...I don't see it. Absent that, I don't see how you can prevail in the lawsuit," said Superior Court Judge Frank Roesch. He also gave defendants until Jan. 20 to make a legal argument that DPR was not required to consider alternatives to methyl iodide under the California Environmental Quality Act.
"The science is clear that cancer-causing methyl iodide shouldn't be used near farmworkers, rural communities and children," said Paul Towers, spokesperson for Pesticide Action Network, the lead plaintiff in the case. "This case highlights the breakdown in government decision-making at the hands of corporate influence—a dangerous precedent that must be rectified."
"The exposure levels that California approved as "safe" for workers are 120 times higher than the levels that government scientists say protect against miscarriages and 56 times higher than the levels they say protect against thyroid cancer," stated Jora Trang, managing attorney of Worksafe, a plaintiff in the case. "Children are more vulnerable to pesticides than adults, so methyl iodide poses a particular risk to teenage farmworkers and young rural residents. The approval of methyl iodide has made lab rats out of our rural children. It is unconscionable."
Only six applications of methyl iodide—including two paid for by the manufacturer, Arysta LifeScience—have taken place in California since the Department of Pesticide Regulation approved it last December. Local governments, and state elected officials, have taken a stand against the chemical. Santa Cruz County recently passed a resolution against the chemical, while Monterey County is considering similar measures. Dozens of state legislators have authored letters in opposition to the chemical. As a result, Gov. Jerry Brown pledged to "take a fresh look" at the issue last March.
"Instead of protecting profits for polluters like Arysta, Gov. Brown should focus on promoting safe alternatives to methyl iodide and other pesticides," said Tracey Brieger, co-director of Californians for Pesticide Reform. "Ensuring a strong agricultural economy in California over the long term requires new thinking and support for innovative growers, not reliance on outdated toxic technology."
For more information, click here.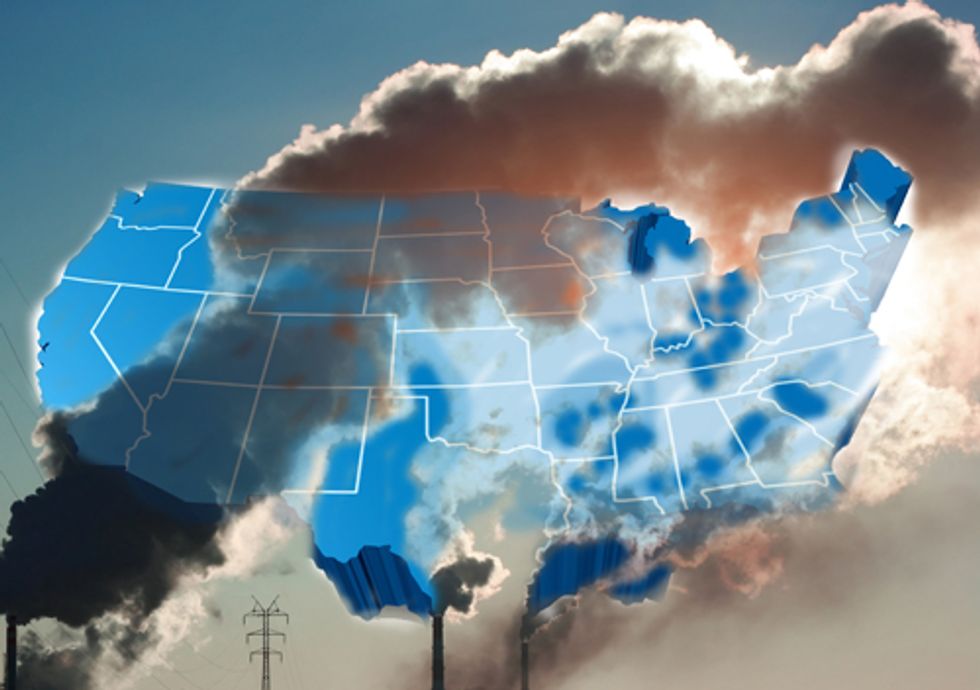 In December, the U.S. Environmental Protection Agency (EPA) finalized standards to limit the amount of mercury and other toxic pollutants that power plants can spew into the environment. As President Obama said the day the standard was announced, it was "a good day in the fight to protect our environment for the generations of Americans to come."
Toxic air pollutants from power plants—mercury, lead, arsenic and others—are linked to health problems such as cancer, heart disease, neurological damage, birth defects, asthma attacks and even premature death. Mercury, for example, is a potent neurotoxin that poses a threat to fetal and infant brain development. And coal plants are far and away the greatest source of mercury air emissions in the U.S. This historic standard will lower mercury emissions by 90 percent, help avoid up to 11,000 premature deaths per year, and contribute to a much-needed transition to a cleaner electricity system.
The Obama administration played a major role in securing this historic standard, and they have the opportunity to score another similar victory for our health and environment this year—the EPA is currently drafting standards to limit global warming emissions from power plants. But the fossil fuel industries are pressuring the Obama administration to release weak standards that will do little or nothing to protect our health and environment from climate change.
Thank President Obama for protecting the public from toxic air pollution, and let him know that you expect the EPA to release strong standards to reduce global warming emissions from power plants in 2012.
Make your letter personal by adding in your own thoughts and concerns. Every letter makes a difference, but customized letters have the greatest effect.
Read more about the standards and an analysis from Union of Concerned Scientists expert Rachel Cleetus. Learn more about regulating toxic air pollutants from power plants under the Clean Air Act and the steps the EPA must take to reduce global warming emissions.
For more information, click here.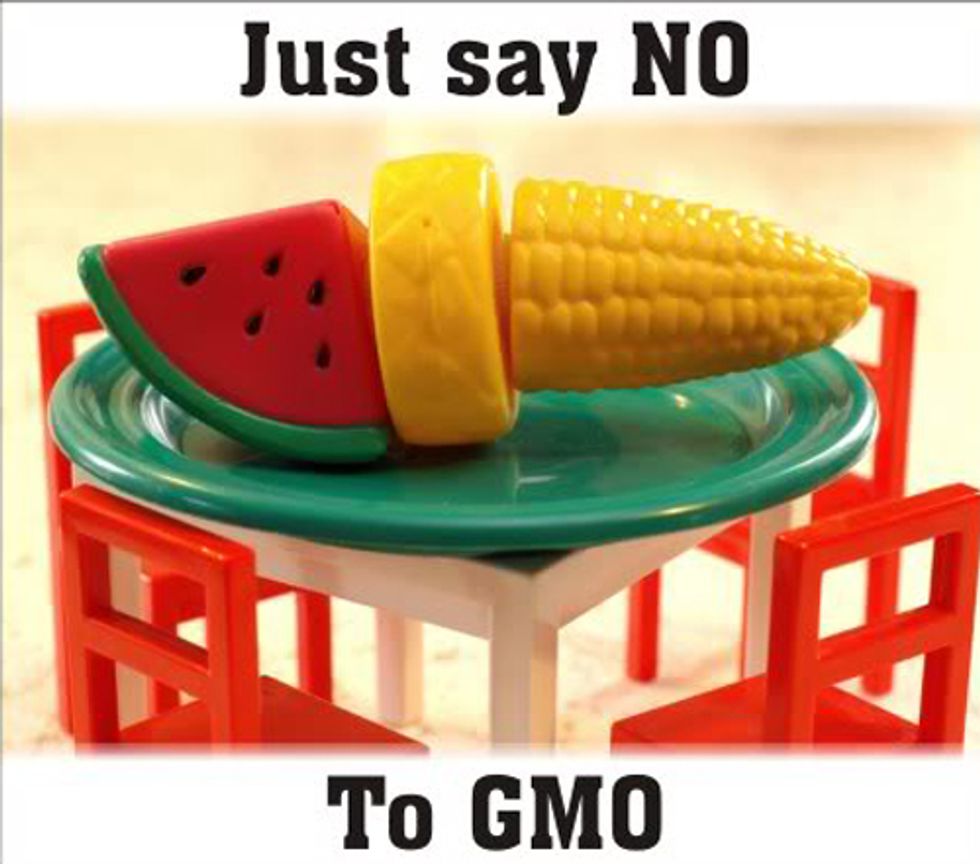 Gen-M—or Generation Monsanto—the first generation of humans force-fed genetically modified foods, hasn't reached reproductive age yet (they were born in the late 1990s). But, if a critical mass of animal feeding studies are any indication, the millennial generation, reared on Food Inc.'s unlabeled "Frankenfoods," can look forward to a long-term epidemic of cancer, food allergies, sterility, learning disabilities and birth defects.
Most Americans simply don't understand that 80 percent of non-organic supermarket processed foods (basically every product containing soy, corn, canola, cottonseed oil, sugar beet derivatives or ingredients from animals fed soy or corn) are contaminated with genetically modified organisms. While nearly everyone in North America has eaten genetically modified foods, only 26 percent believe that they have.
People don't think they're eating genetically modified foods because they have no way of knowing whether they are or not. Genetically modified foods aren't labeled.
If we're going to save this generation from reproductive dysfunction and save our farmland from the ravages of RoundUp, we need to stop Monsanto.
The first step is to protect consumers' right to know whether their food is genetically modified.
We need genetically modified food labeled now. Click here to ask your representative to cosponsor the Genetically Engineered Food Right to Know Act.
For more information, click here.